There's no such thing as a 'bad' world championship victory, but some campaigns are more impressive than others.
Lewis Hamilton now has seven world championships, so where does his latest crown rank among the other six?
Based on the competition faced, the level of Hamilton's driving, the performances in crunch moments, the wider circumstances and the style of his victory, we've ranked the seven title campaigns he has put together to decide which is first, and which is last, among equals.
All seven titles were well-deserved, so a lowly ranking in this list doesn't reflect a belief that they weren't worthy victories, but every season has its own challenges and character that have been taken into account to form this ranking.
7. 2015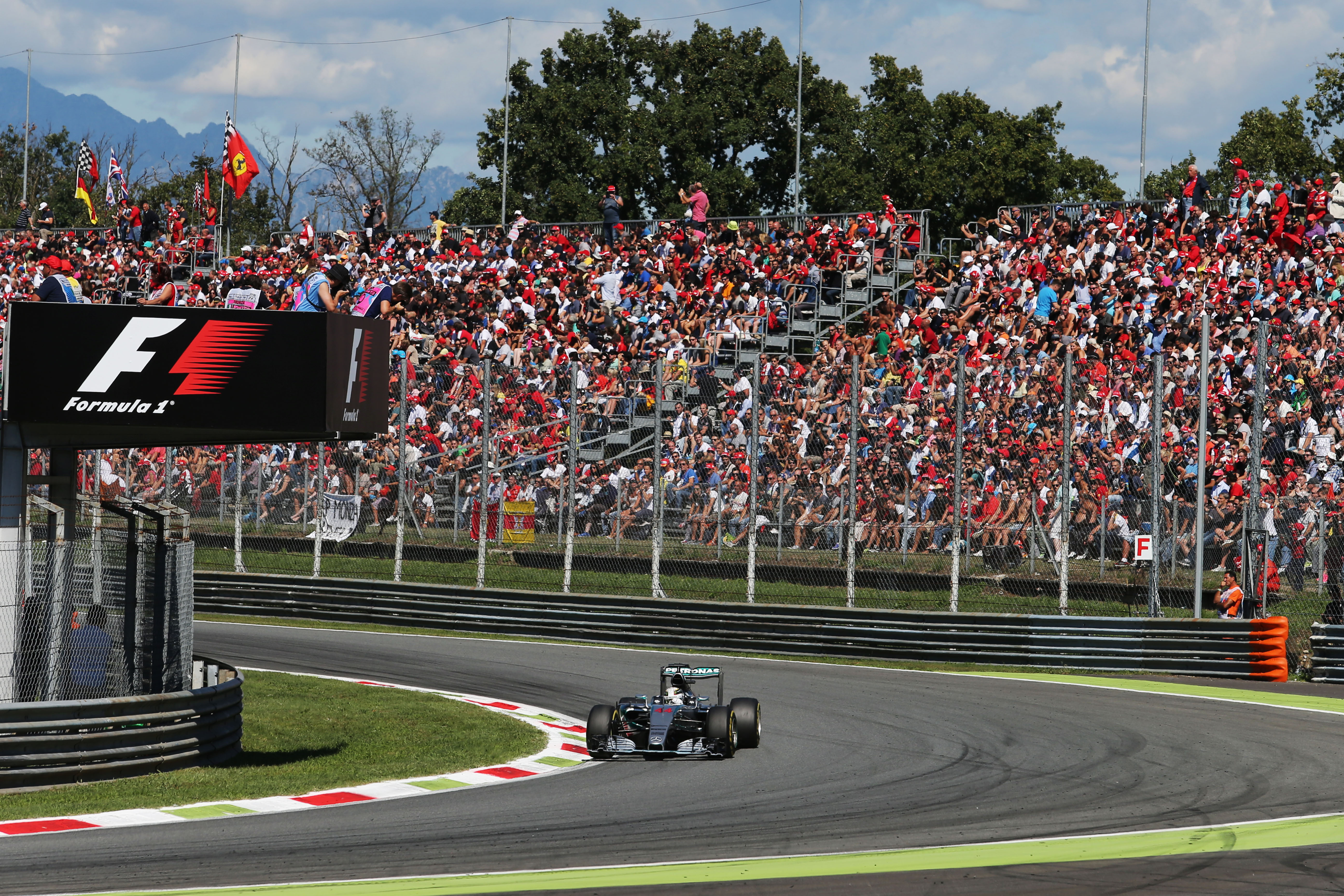 Mercedes team-mate Nico Rosberg ran Hamilton close the previous season, but in 2015 it was more one-sided.
Hamilton clinched the championship with three races to spare and while Rosberg was quick enough to keep him on his toes, he was not the threat he was in 2014 or 2016. Ferrari newcomer Sebastian Vettel also had his moments, but overall it was a campaign of Hamilton dominance.
With the best car, a team-mate who wasn't quite at his best and no real opposition, there was no real title fight going on and, while Hamilton performed superbly to ensure he dominated with 10 wins and 11 pole positions, he simply wasn't pushed as hard as he was in other seasons.
There was also a self-inflicted wound at the end of the season that played a role in 2016, with Hamilton easing off and allowing Rosberg a clear run to win the last three races. That gave Rosberg the momentum heading into the new season, which would prove to be a mistake.
6. 2020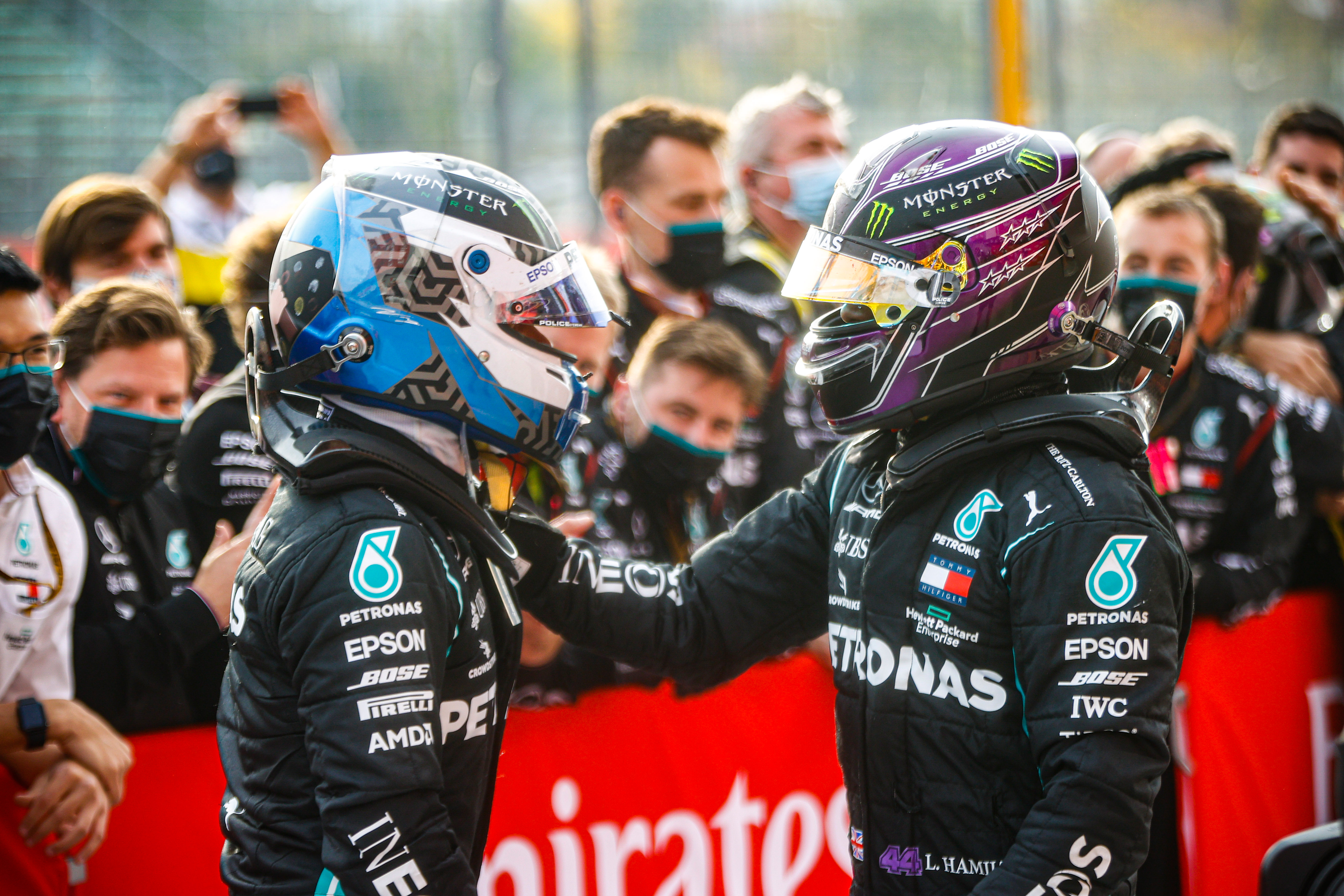 Hamilton's performances have been superb this year, but despite the valiant efforts of Valtteri Bottas there's never really been a title fight – merely the illusion of one early in the season.
In qualifying, Bottas has pushed Hamilton hard, but still lost out more often than not.
But while Bottas has had more than his fair share of bad luck in the races, Hamilton has been the superior performer thanks to his adaptability, tyre management and pace in a wide range of conditions.
This has also been a season when Mercedes has effectively been unopposed, with only unusual circumstances offering victories to others. While Red Bull has got closer as the season has gone on, Max Verstappen has usually been left fighting for scraps left on the Mercedes table.
It's still been a superb season from Hamilton, with consistently strong performances. It's simply that he hasn't had the opposition required to make it a classic title victory.
5. 2019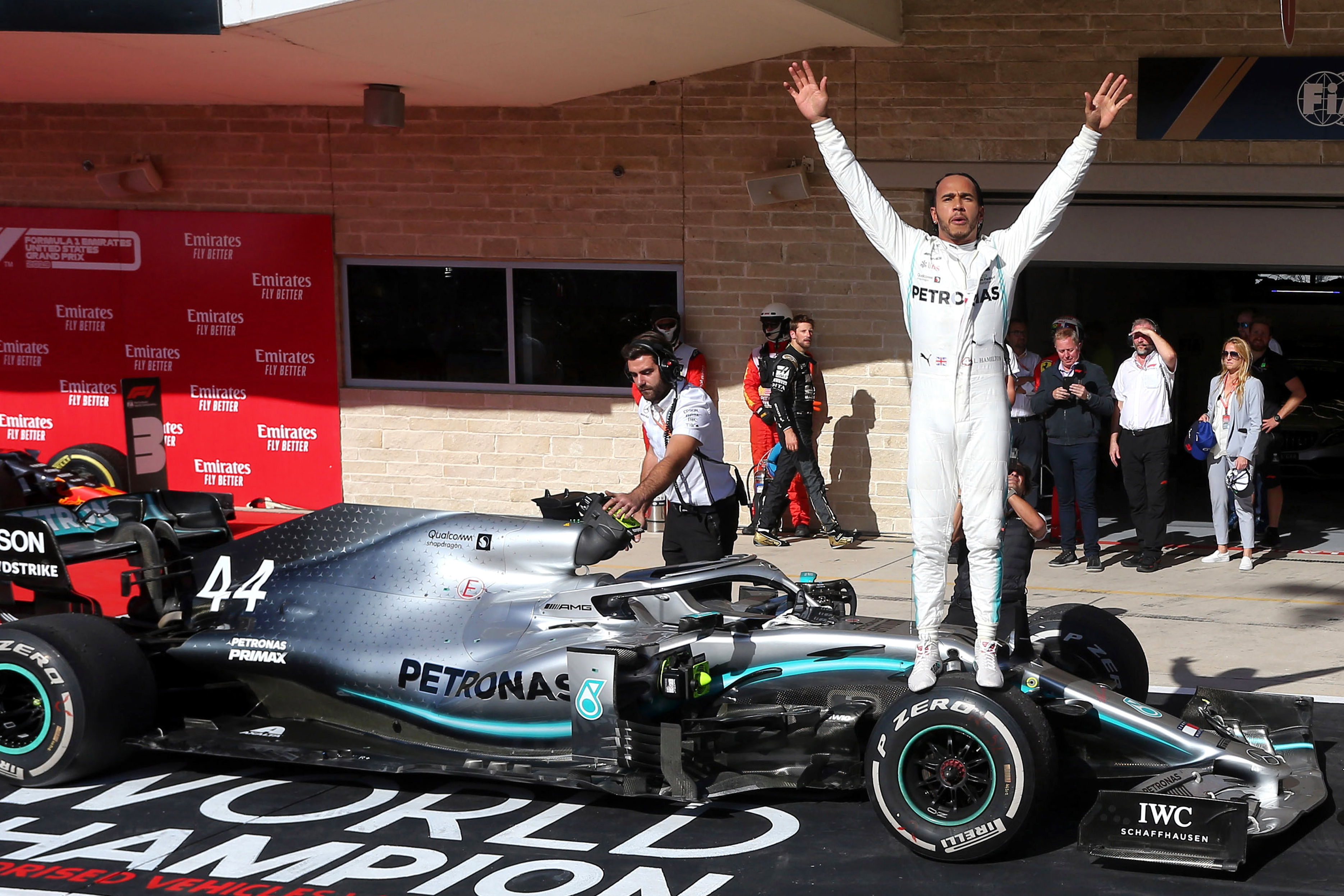 This was another dominant season for Hamilton, who clinched the title with two races to spare. But as well as having to keep team-mate Bottas under control, there was also a stronger challenge from Ferrari than the results suggested.
Thanks to Ferrari's strong qualifying form, since partly explained by the engine controversy that erupted after the FIA announced it had struck a private agreement with the team having been unable to prove its legality concerns, Hamilton often found himself playing catch-up in the races. He only took five pole positions – the same number as Bottas.
But he was always formidable in the races, with a foundation of six victories in the first eight races meaning he could afford to know when he was beaten.
Unfortunately, neither Ferrari driver was able to put together a credible title challenge thanks to a combination of driver errors and the team's struggle to deliver consistent performance. Once ahead early in the season, Hamilton never ceded control and closed out the championship comfortably.
4. 2014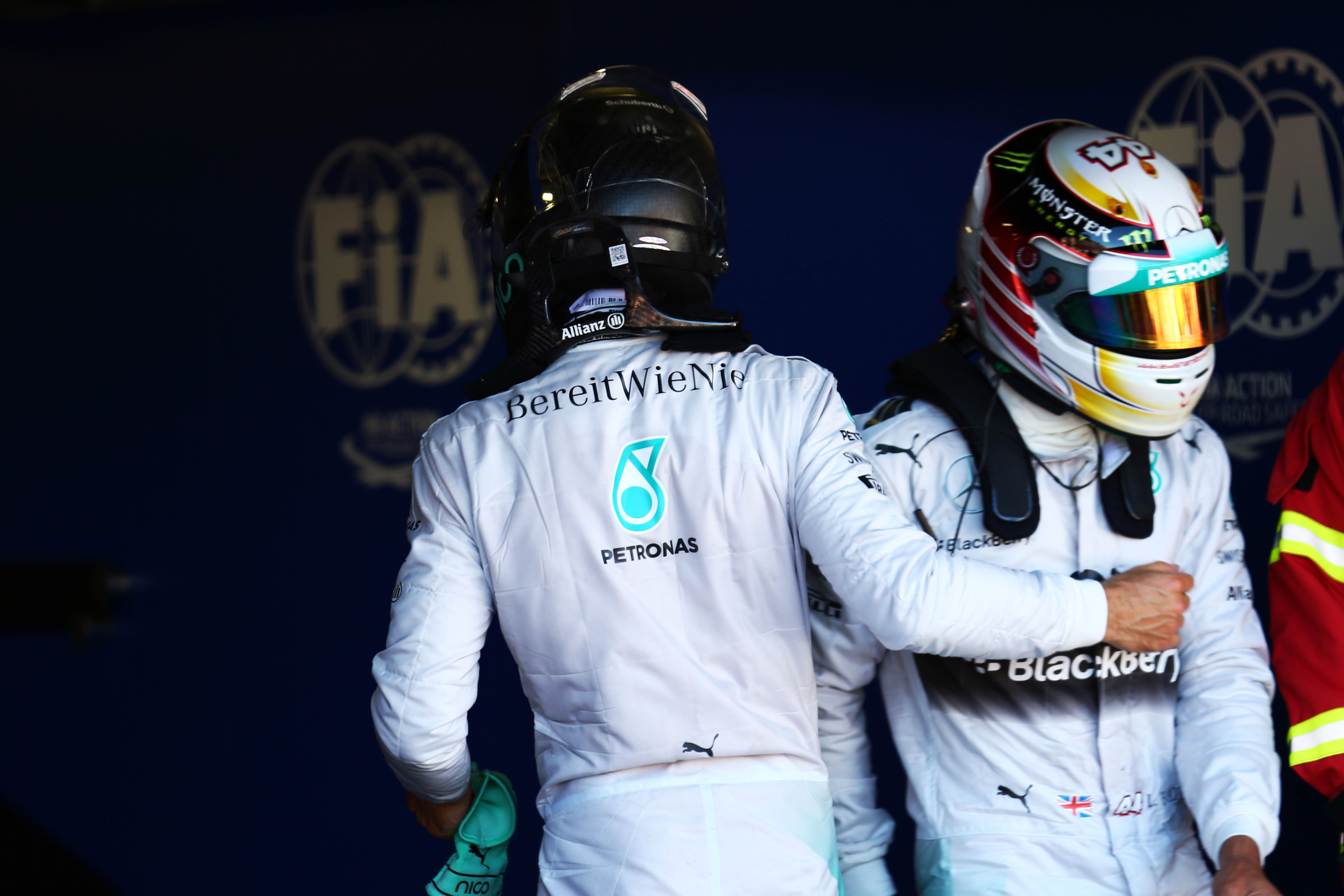 The first season of the 1.6-litre V6 turbo hybrid era was one of Mercedes dominance, but Hamilton faced a sustained challenge from Rosberg that took the title fight down to the wire.
While Hamilton was the stronger Mercedes driver overall, this was mainly founded on his outstanding performances in the race. While he took seven pole positions, Rosberg bagged 11 and also proved the master of psychological warfare.
Starting with accessing an engine mode he shouldn't have while unsuccessfully with Hamilton for victory in Bahrain, Rosberg's infamous trip down the Mirabeau escape road in qualifying at Monaco ratcheted up the intensity.
It clearly took a mental toll on Hamilton and Rosberg proved to be a formidable rival, especially when the rivalry boiled over when they clashed during the Belgian Grand Prix.
But while all this, combined with serious speed, allowed Rosberg to run Hamilton close he was too often not able to convert his advantage on race day, winning five times to Hamilton's 11. Rosberg pushed him, but Hamilton had him covered…just.
3. 2017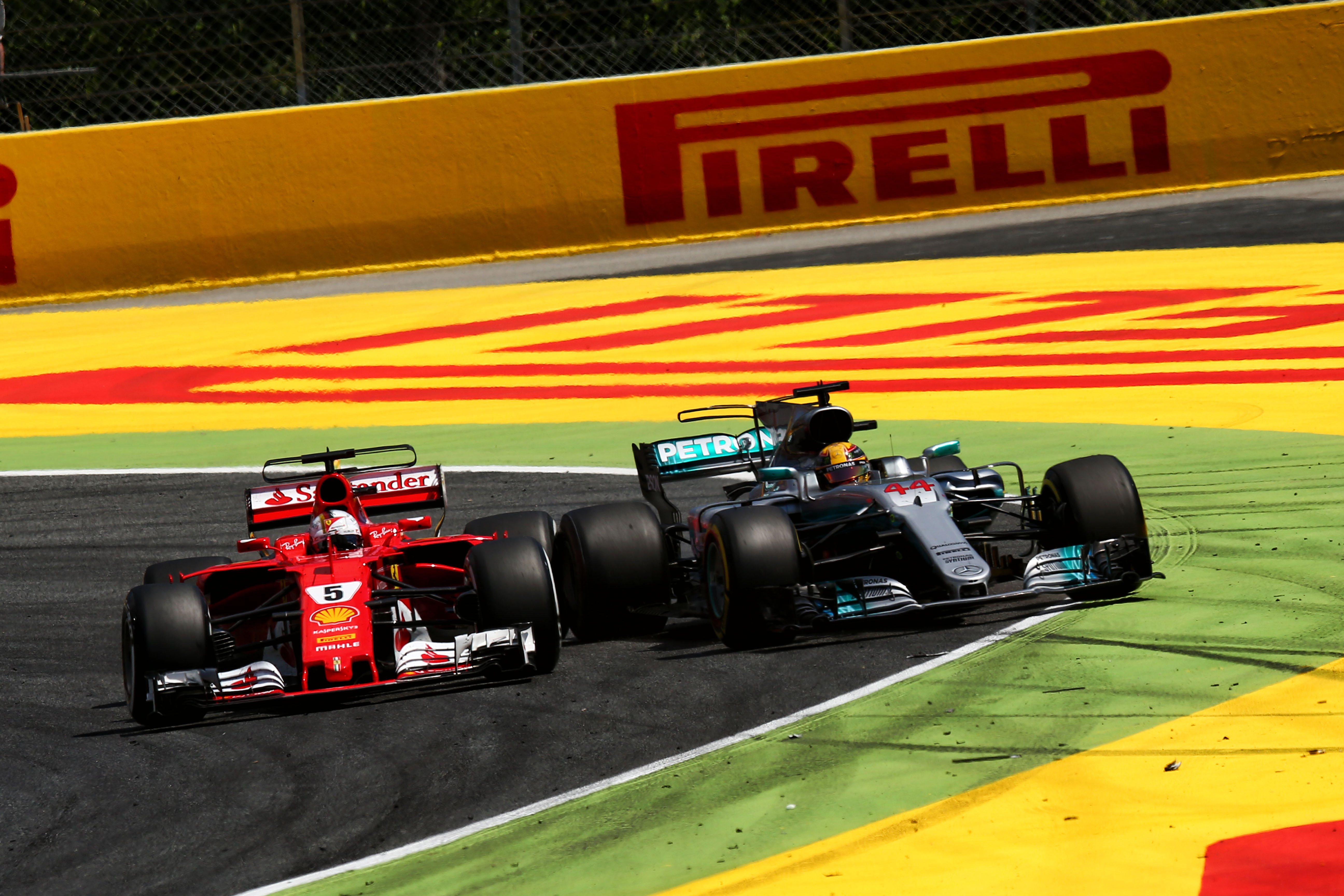 Having lost the championship to Rosberg in 2016, Hamilton no longer had the same strength of opposition within the team after Bottas was brought in from Williams. But Ferrari and Vettel were a serious threat.
Hamilton emerged from the draining battle with Rosberg better than ever before – a driver who now left no stone unturned as he sought to make absolutely sure luck could not swing the title fight against him.
But after an up and down start to the season, he hit form with a famous home victory at Silverstone. This was the start of a run of six wins in seven races that saw off the challenge from Vettel.
In a tricky car, famously dubbed a "diva" by team boss Toto Wolff, Hamilton worked hard to get on top of his capricious machinery and, once he mastered it, was unstoppable.
Combined with Vettel and Ferrari's challenge disintegrating – starting with the famous start crash in Singapore – Hamilton clinched the title with two races to spare. It would have been closer, but for Hamilton's excellence.
2. 2008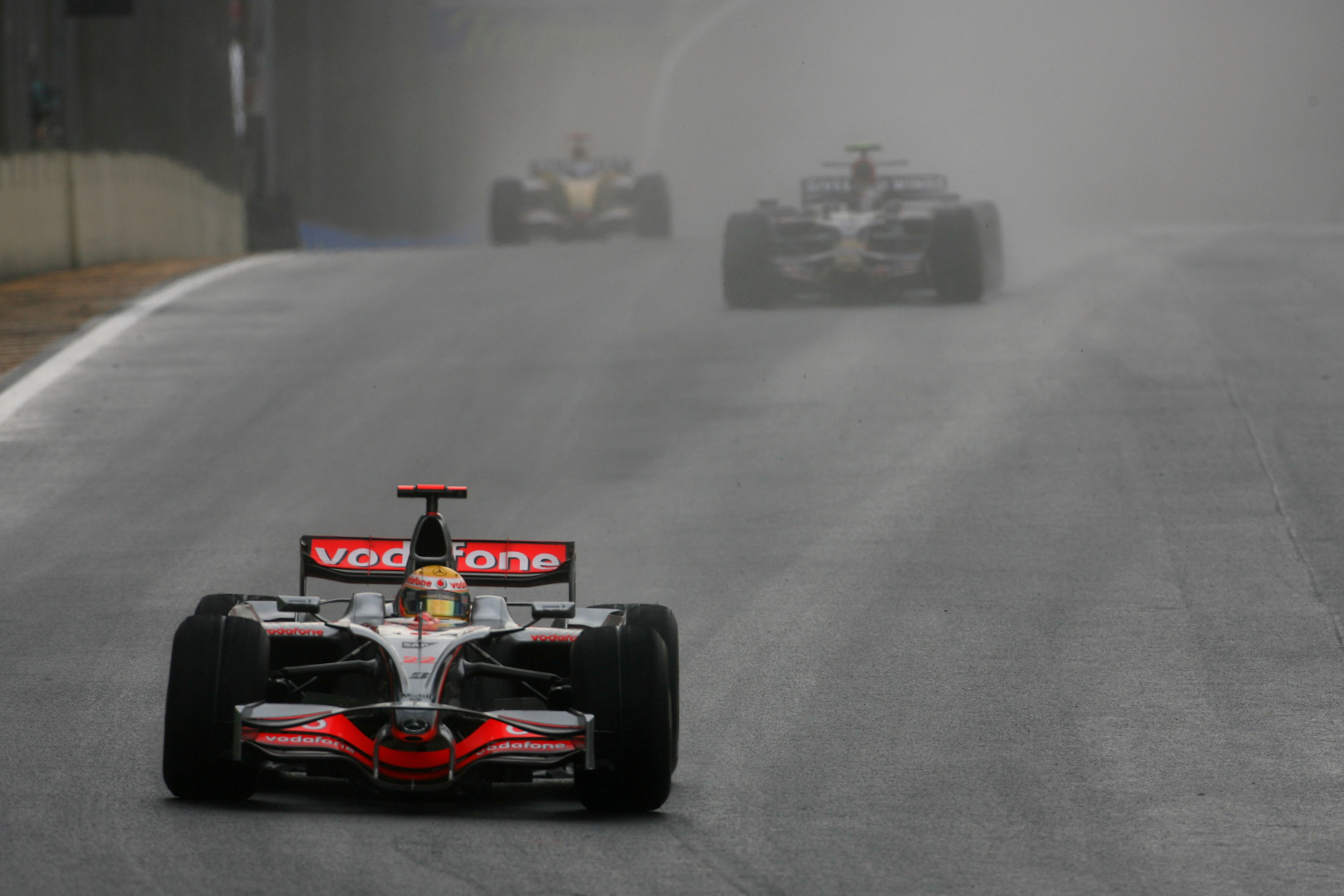 In absolute terms, Hamilton was nothing like as good as the driver he would become when he won his first world championship in 2008. But other factors mean it is so highly ranked.
Right from the start in F1, he was stunningly fast. While still trying to adapt to life both in F1 and as a budding global megastar, he was still able to win the title in the most famous finale of them all.
That it was a younger, rawer Hamilton that won the title in 2008 explains its place in second on this list.
The mistakes stand out – crashing into Kimi Raikkonen's Ferrari at the pit exit thanks to missing the red light in Canada and causing first-corner chaos in Japan – and main rival Felipe Massa had his fair share of problems but Hamilton also did some great things. Chief among them, one of the great wet weather wins in the British Grand Prix and a charge to victory in Germany after a strategic error by McLaren.
Then there was Interlagos. He snatched the title with 17 seconds of the Brazilian Grand Prix remaining by passing slick-shod Timo Glock in damp conditions on the last lap. To keep his head in the most intense of climaxes made this title remarkable.
1. 2018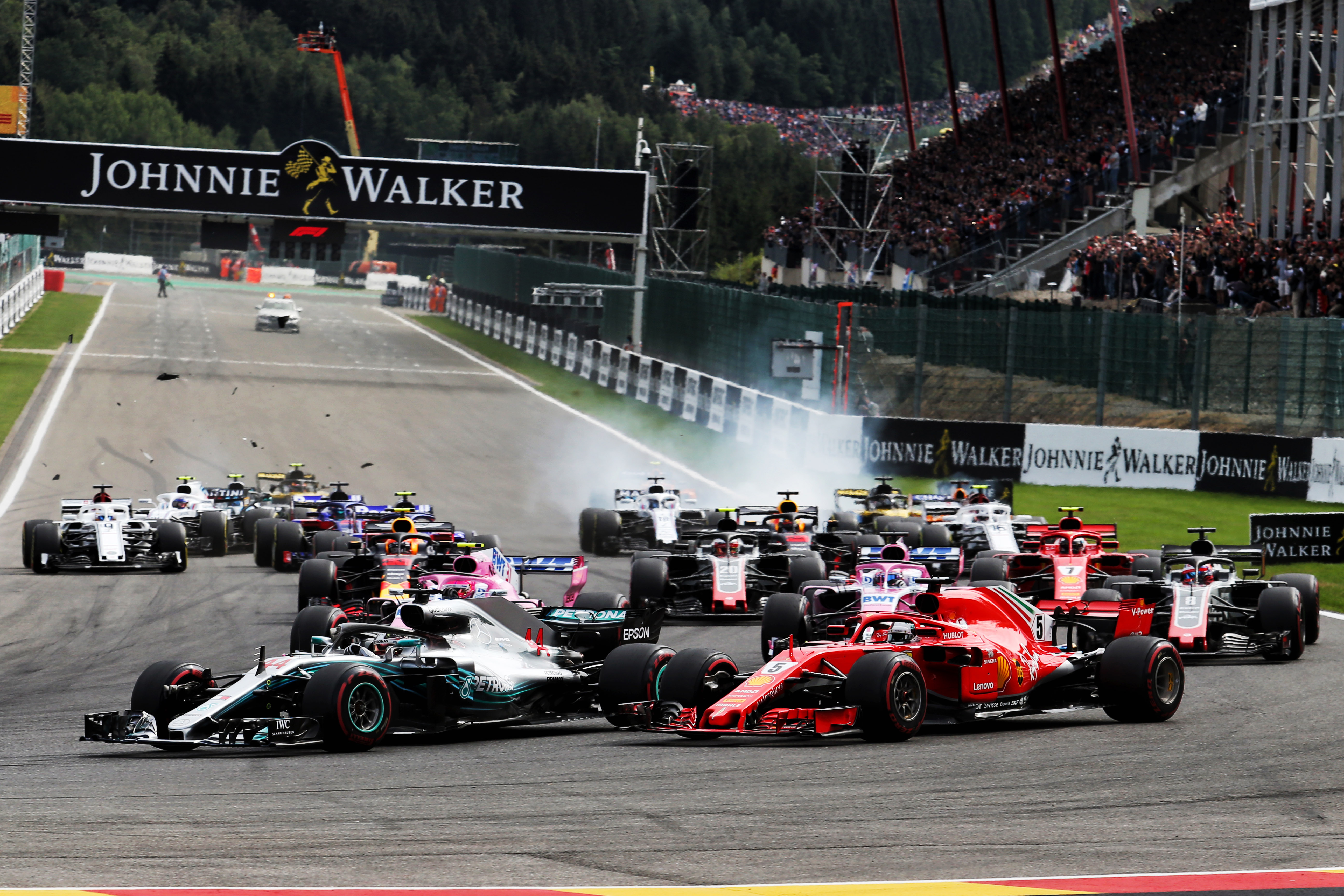 The 2018 season stands as one of the great world championship victories by any driver. By this time, Hamilton was into his peak period – on the crest of a wave he continues to ride – and put together his most complete campaign.
And he needed to, for Ferrari and Vettel had every chance to end the Mercedes run of titles. So strong was Hamilton's performance level over the season that he likely would have won the title regardless of whether he drove for Mercedes or Ferrari. He made the difference.
The start of the season was a little uncertain while Hamilton and Mercedes got on top of making the tyres work, but Hamilton still banked valuable points and quickly hit his stride. From that point on, he was utterly relentless.
Even when on the back foot, he was often able to turn the tables. At Sochi, a Mercedes strategic blunder cost him track position to Vettel. Hamilton's response was simply to pull off a superb pass on the Ferrari driver.
And at Monza, when both Ferrari drivers started ahead, Hamilton's first lap attack led to Vettel spinning while being overtaken and he later picked off Raikkonen to secure victory.
Usually, winning the title with three races to spare indicates a significant car advantage. But the fact Hamilton didn't let Vettel and Ferrari get near him was testament to the pace and consistency of a brilliant campaign.