McLaren's switch to a Mercedes engine means its 2021 car has almost as many new parts as its predecessor, while rivals prepare to carry over most of their 2020 designs.
After three seasons with Renault power, McLaren has reunited with Mercedes for 2021 on a multi-year deal as part of the plan to make the team a championship challenger again.
It is the only team changing engine supplier for 2021 and that situation created controversy last year when F1 sought to define rules around development restrictions.
F1 had planned to introduce all-new technical rules in 2021 but postponed that to 2022 to keep costs down amid the coronavirus pandemic.
To fill the gap, teams agreed to carry over their 2020 cars to 2021, with unlimited aerodynamic freedom but a token system created to strictly manage which mechanical parts could be changed.
McLaren had to forfeit its development tokens in exchange for being given permission to complete the work required to adapt its MCL35 chassis for the Mercedes engine rather than the Renault.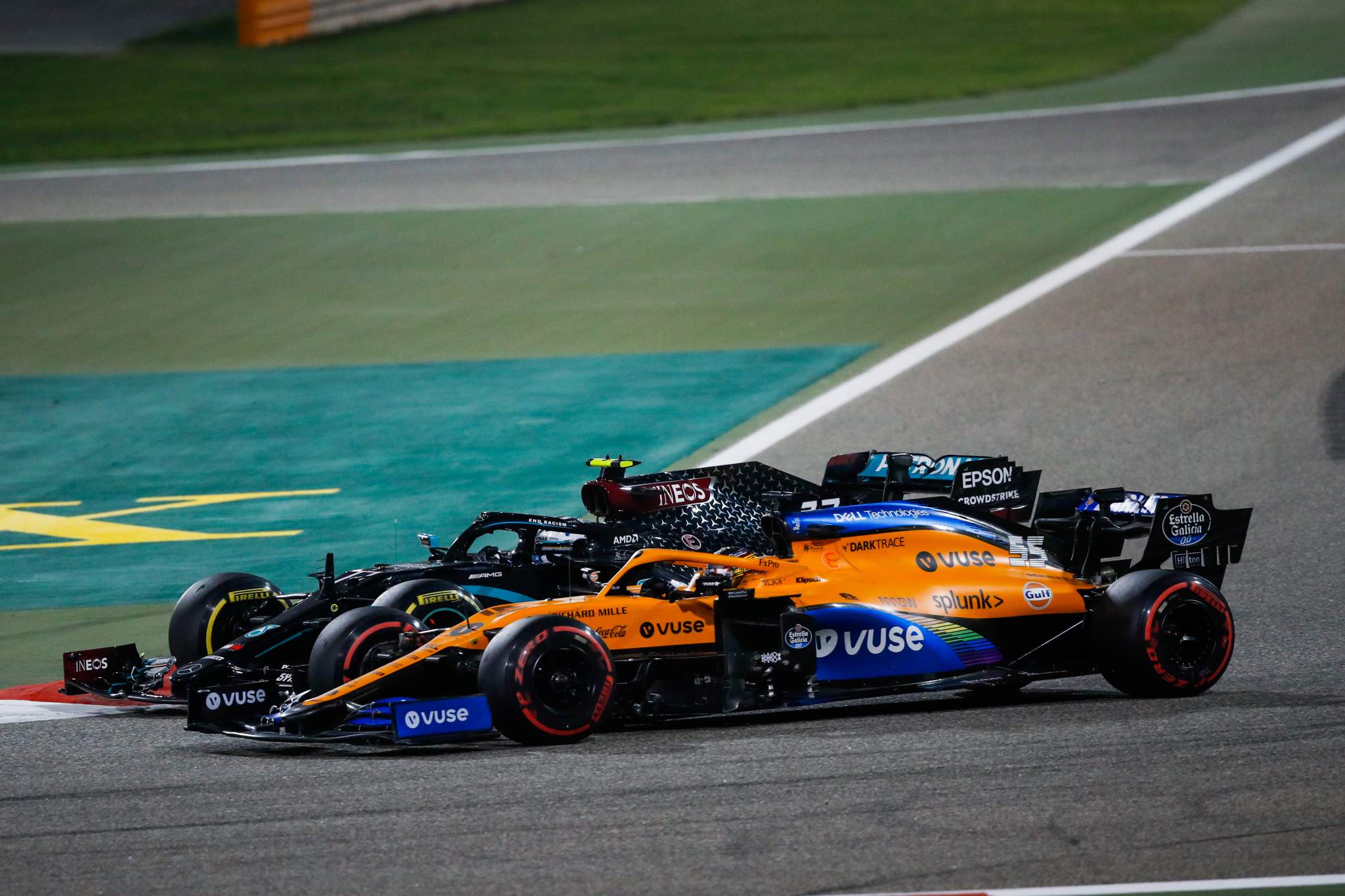 Technical director James Key said last month that the 2021 design – the MCL35M, in recognition of the Mercedes engine – is "akin to a new car for us" given the extent of the redesign, which includes major work around the cooling, electronics and gearbox.
And according to McLaren F1 production director Piers Thynne, the MCL35M is about as much of a new car as its predecessor was compared to the 2019 car.
"Whereas every other team will carry over most of its car from last year into this year, our switch to the Mercedes power unit means that's not the case for us," says Thynne in an article on McLaren's website.
McLaren is "on plan with a lot of things" but "there are some challenges in certain areas at the moment"
"It's driven a huge amount of change and, essentially, we've been building a new car.
"The number of new parts on the MCL35M is about the same as when we built the MCL35.
"The back of the chassis and gearbox bell housing around the engine have changed significantly to adapt to the new power unit.
"Changing power unit greatly alters the architecture of the car and the way everything is packaged, so the entire cooling layout and all the pipework – be that for fluid or air – has changed, along with all electrical harnessing and control boxes."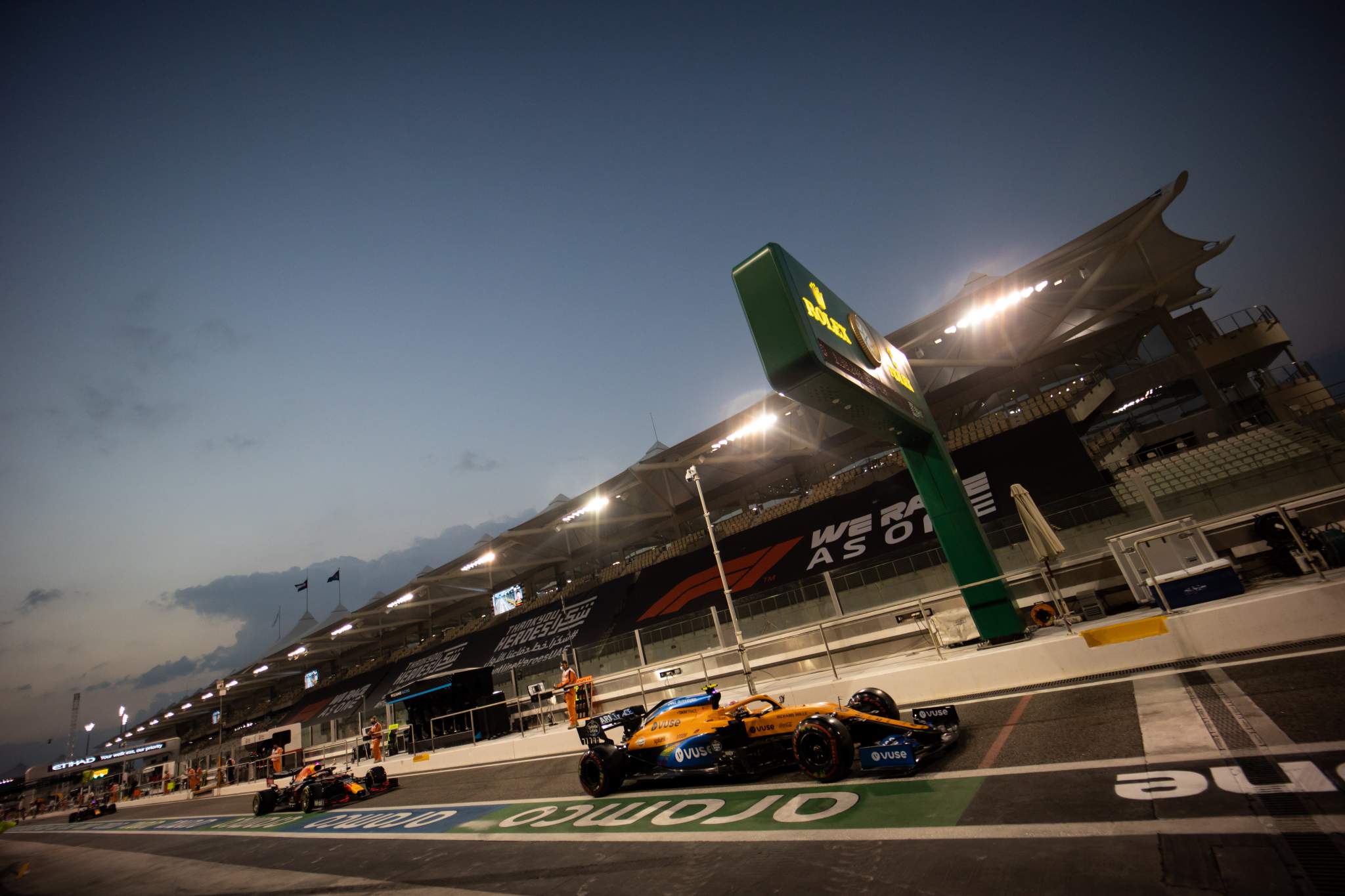 McLaren was given dispensation to make the changes provided it guaranteed to the FIA that adaptations were being made of necessity because of the engine change.
It was made clear that trying to abuse that permission and make other performance-based changes would not be permitted.
But the magnitude of the changes means McLaren has had a busy winter, even with the extended deadline afforded by the delay to pre-season testing and the start of the season.
One of the other consequences of being the only team changing engine supplier is McLaren is alone in having to pass another crash test, which it did in December. Thynne says that is always a "huge, huge milestone" for the team but the production staff are working harder in January and February to get the launch spec of the MCL35M ready for the start of the season.
He says that McLaren is "on plan with a lot of things" but also admits "there are some challenges in certain areas at the moment".
"If you're not encountering any problems, then you're probably not being aggressive enough," he says.
"If everything is easy and straightforward it tends to mean you're giving performance away because you're not pushing the boundaries.
"The real challenge isn't necessarily producing the launch car, it's how you evolve from it by upgrading it as quickly as possible.
"The key is to not spend time and resources on anything that isn't needed. If you make too many launch-spec parts, you've wasted capacity that could have been used to produce an upgrade to the latest specification."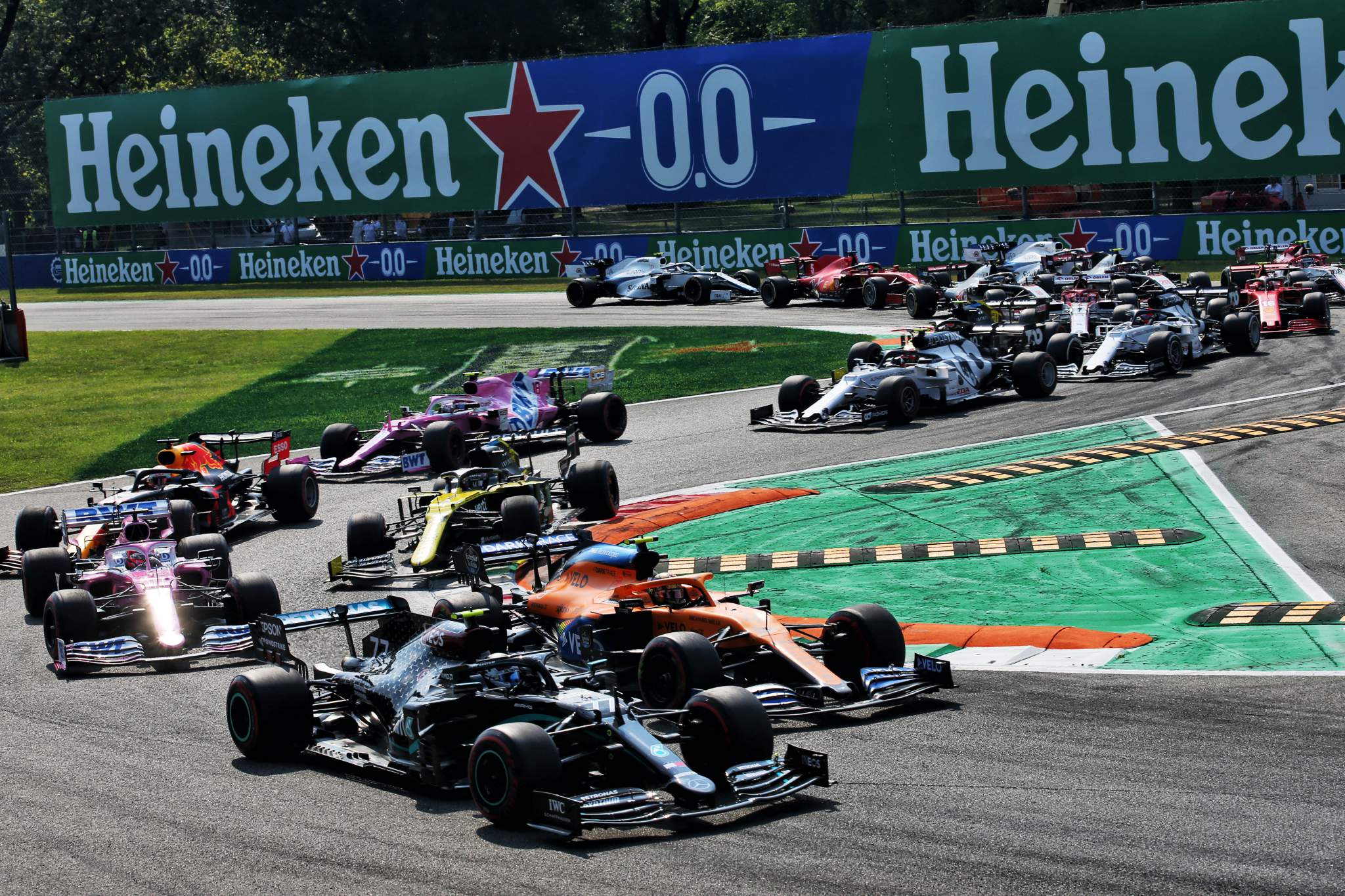 McLaren's engine situation, and forfeiture of its free token use, has effectively spurred the team into more aggressive and creative decision-making.
It impacted its development strategy in 2020, to make sure that mechanical components it did intend to carry over were homologated in an upgraded form.
In addition, there are components that are being designed and produced outside of this year's cost cap to give McLaren as much of its 2021 budget as possible dedicated to essential development of this year's car but mainly the 2022 machine built to the new rules.
McLaren has essentially pushed to take advantage of FIA rules that means if certain components were run on last year's car, they can be used in 2021 without being covered by the budget cap.
Thynne says "we've pushed these regulations to the absolute maximum to allow us to carry over as much as possible", with gearbox internals and some suspension components among the relevant parts.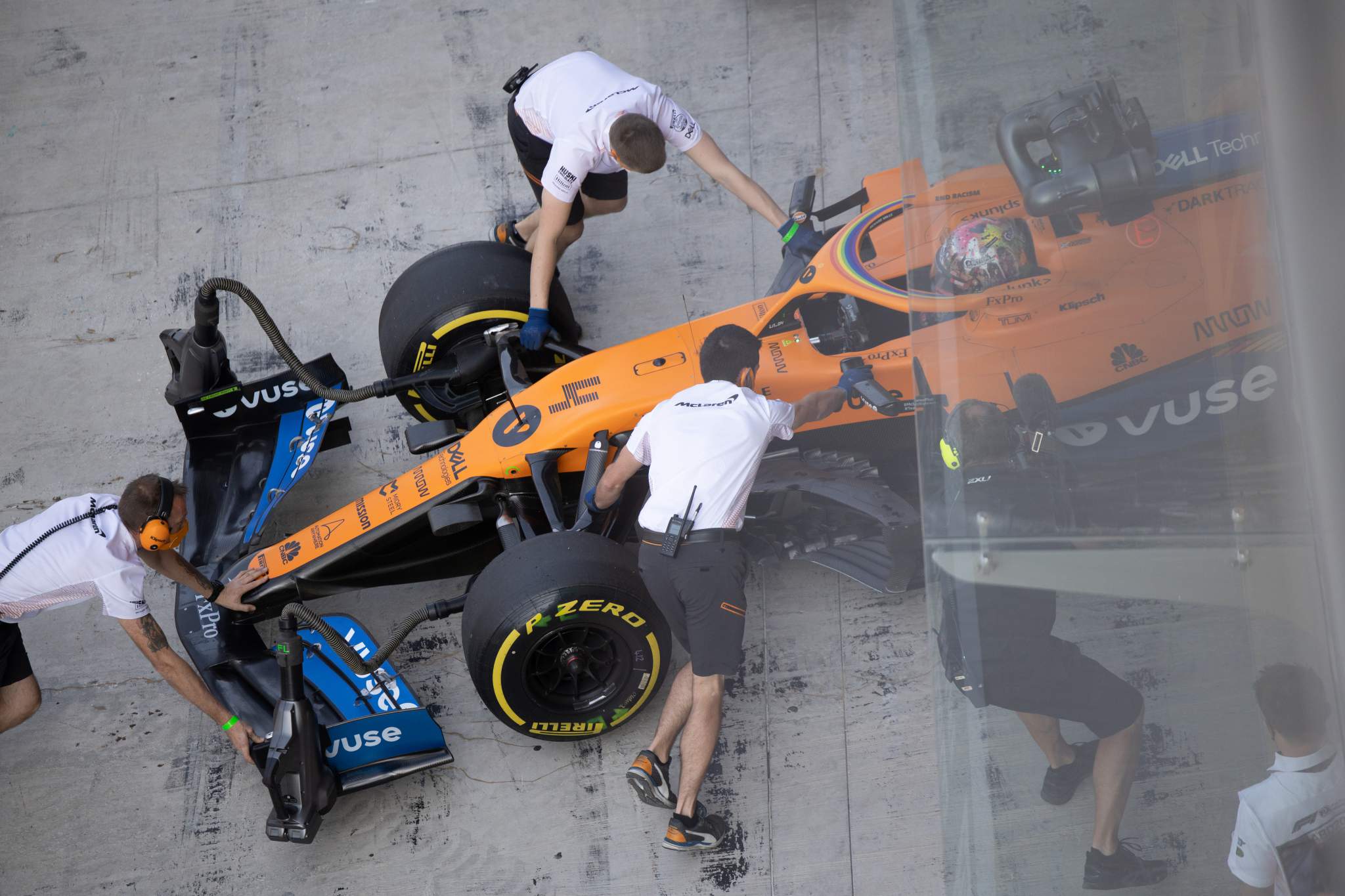 The MCL35M preparation is taking place alongside the early windtunnel work on the 2022 car, which could begin on January 1.
"We manufactured a huge amount of parts to support the commencement of that programme," says Thynne.
"In terms of the actual production of the '22 car, it's very early days and the focus is predominantly on parts to be tested in the windtunnel.
"As the aerodynamic design matures we'll make more and more aero components for windtunnel testing.
"These tests are really important: it's all about establishing what works and what doesn't because when we do come to build the '22 car we want it to be right first time.
"The test pieces should push the boundaries aerodynamically because that's how you gain performance. If they work, then great. If they don't, we can always take a step back for the actual production part.
"You need to shoot for the stars and that's exactly what we're doing to get back to the front of the grid."