NASCAR driver Bubba Wallace will drive with a 'Black Lives Matter' livery for Wednesday night's Cup Series race at Martinsville.
Richard Petty Motorsports driver Wallace – the only African-American driver in NASCAR's top series – has been vocal in his support of equality.
He has spoken on multiple occasions about the 'Black Lives Matter' cause since the murder of George Floyd by a white police officer in Minneapolis triggered a worldwide cry for an end to systemic racism.
While protest marches and huge public outcry over Floyd's death have been commonplace, NASCAR was one of the first major motorsport series to issue support to the cause with a statement on June 2.
In last week's race at Atlanta, seven-time champion Jimmie Johnson led a group of drivers on a video – titled 'I will listen and learn' – which included Wallace. The video was shown on TV before the broadcast of the race.
I will listen and learn pic.twitter.com/XWgautn4cy

— Jimmie Johnson (@JimmieJohnson) June 7, 2020
It urged the condemnation of racism and highlighted some recent cases as an opportunity to learn and improve.
NASCAR then lined up the cars taking part in the race on the start/finish straight, and the series' president Steve Phelps urged the sport and the country to do more in a fight for equality.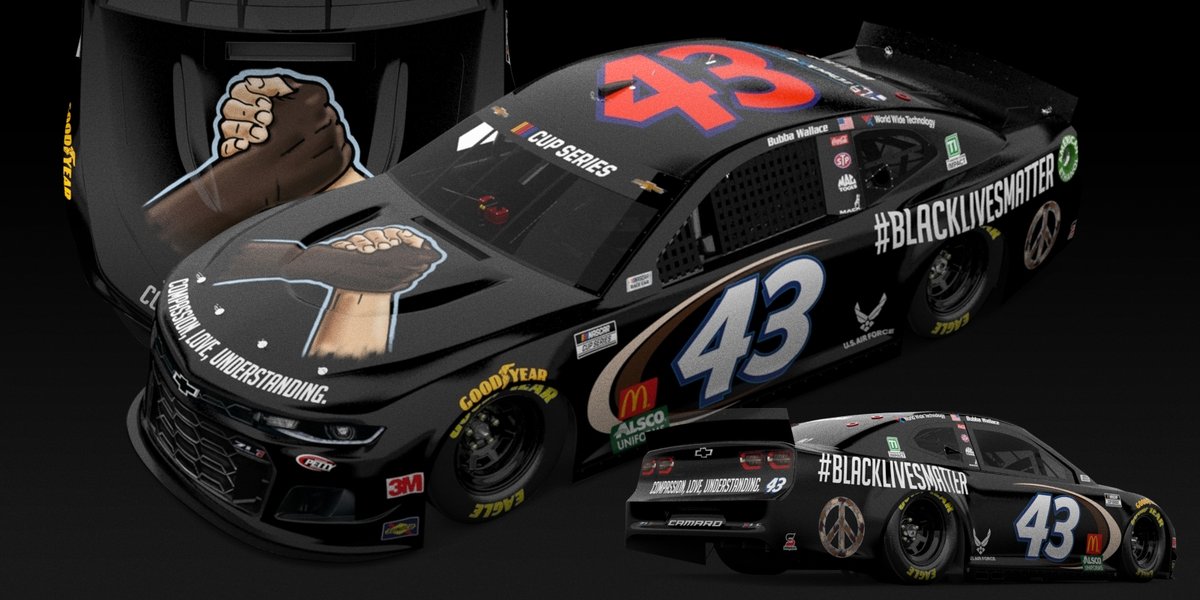 A member of Wallace's crew held an 'I can't breathe' t-shirt aloft while Phelps' speech was broadcast via the competing cars' intercoms.
Wallace wore a T-shirt with the same slogan before getting in his car for the race, which he finished in 21st.
After what was an emotional race for the driver – held in high heat – Wallace appeared to faint during a post-race interview.
As well as backing the cause, Wallace has urged NASCAR to ban the Confederate flag from its races this week.
Originally formed by seven deep south states – the Confederates fought in the 19th century American Civil War against the Union led by Abraham Lincoln. Part of the Confederates' cause revolved around keeping slavery legal to utilise low-cost work for its agriculture-driven economy.
The Confederates lost the American Civil War, but today the flag is still seen throughout those states.
While those who fly it use it to show pride for the states of the Deep South, others condemn its use due to its links to slavery and the states' treatment of minorities in the past.
A number of the US armed forces are reportedly contemplating banning the use of the flag.
Several US military bases are still named after Confederate generals, including Fort Bragg in NASCAR's home state of North Carolina – which was a vital state in the Confederacy's war against the Union.