NASCAR has appointed Brandon Thompson to a newly created role of Vice President, Diversity and Inclusion.
Amid the ongoing global Black Lives Matter protests following the murder of George Floyd by police in Minneapolis, there has been a call for governing bodies to do more to promote inclusion, diversity and tackle white supremacism.
NEWS: NASCAR appoints Brandon Thompson to Vice President, Diversity and Inclusion.

Read more: https://t.co/332LtC3ZxU pic.twitter.com/j4Xu0RWl6H

— NASCAR (@NASCAR) June 16, 2020
Thompson – who is well-known within NASCAR and has previously held several other high-profile positions in the series' management – will lead strategy for diversity and inclusion, as well as implementing programmes and initiatives designed to champion and enhance diversity.
"Brandon is an established and well-respected leader in our sport who will help NASCAR realise its vision in creating a more diverse industry," said Executive Vice President and Chief Marketing and Content Officer, Jill Gregory.
"This new position and Brandon's appointment reinforces our steadfast commitment to providing a welcoming and inclusive environment for our fans, industry and employees."
"NASCAR has made significant progress in the areas of diversity and inclusion and we now have an opportunity to build on our momentum – both as a company and industry," said Thompson.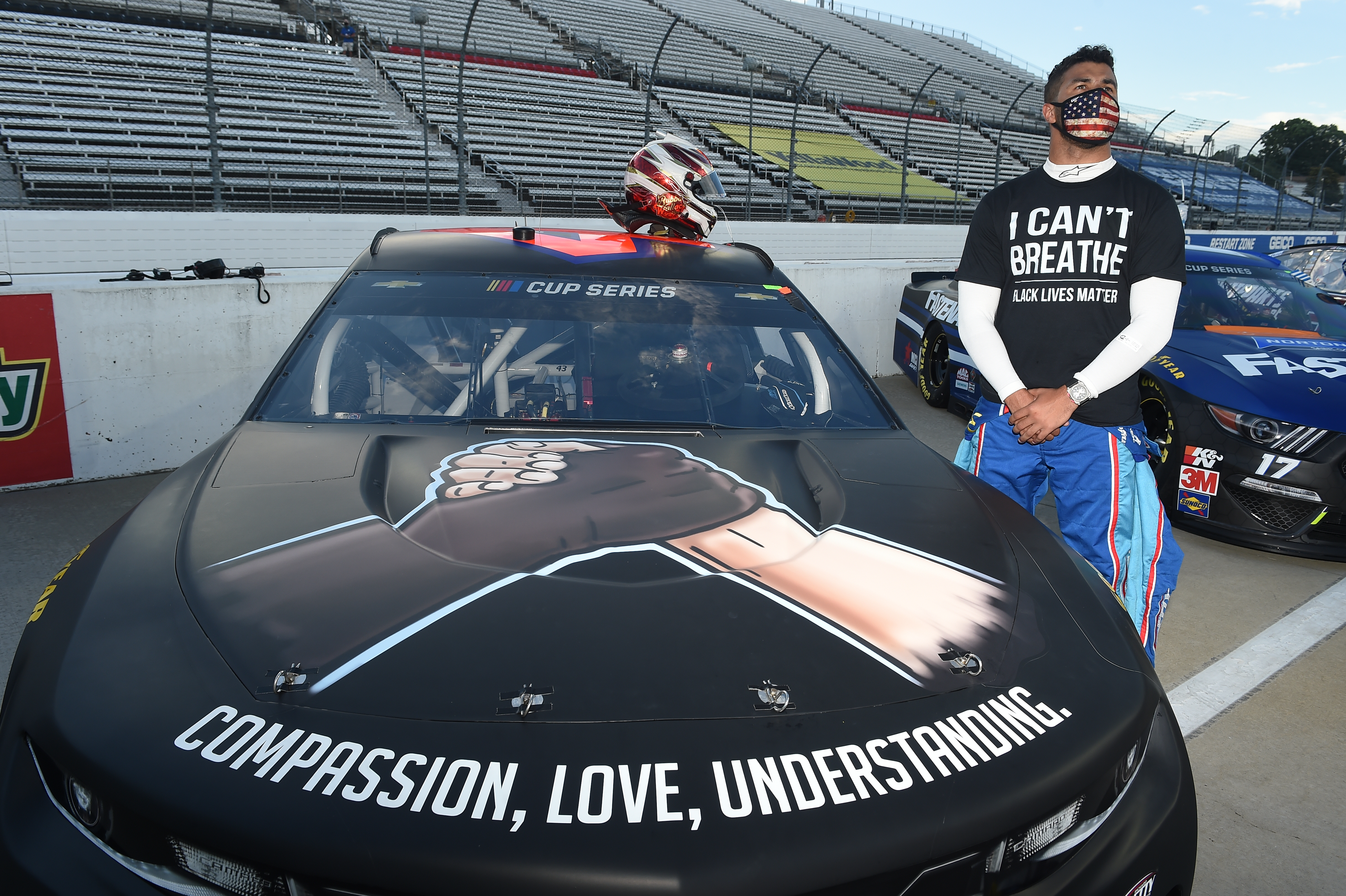 "It is with great passion and energy that we will champion our sport as accepting and welcoming of all individuals interested in being part of the NASCAR family."
Thompson will head up NASCAR's existing initiatives, including its Drive for Diversity programme.
More than 50 graduates of the NASCAR Drive for Diversity Pit Crew Development programme are now working in NASCAR, including more than 30 crew members competing in the NASCAR Cup Series.
Bubba Wallace, who is a graduate of the Drive For Diversity Programme, has been using his platform to raise awareness of the Black Lives Matter movement and lead the call for racial equality, speaking out on several US flagship news programmes and running a Black Lives Matter livery (pictured, above) on his Richard Petty Motorsports car at Martinsville last week.