NASCAR's Cup playoff system received one of its most iconic moments ever in the penultimate race of the 2022 season at Martinsville, as Ross Chastain used the wall to slingshot himself into the championship race.
UNBELIEVABLE!@RossChastain floors it along the wall to go from 10th to 5th and advance to the CHAMPIONSHIP! #NASCARPlayoffs pic.twitter.com/9qX3eq7T6h

— NASCAR on NBC (@NASCARonNBC) October 30, 2022
With one final turn to do in the 500-lap race, Chastain – in his first year as a bona fide Cup frontrunner with Justin Marks' Trackhouse team that had acquired Ganassi's Cup operation ahead of this year (and is co-owned by rapper Pitbull) – was set to miss out on a place in the 'championship four' at Phoenix, the traditional end-of-season Cup race in which four drivers go in level on points and whoever finishes ahead is crowned champion.
Martinsville marked the final race of the third round of the four-stage Cup playoffs, with eight drivers remaining in the hunt and Penske's Joey Logano having already ensured his Phoenix title shot courtesy of a win two weeks prior.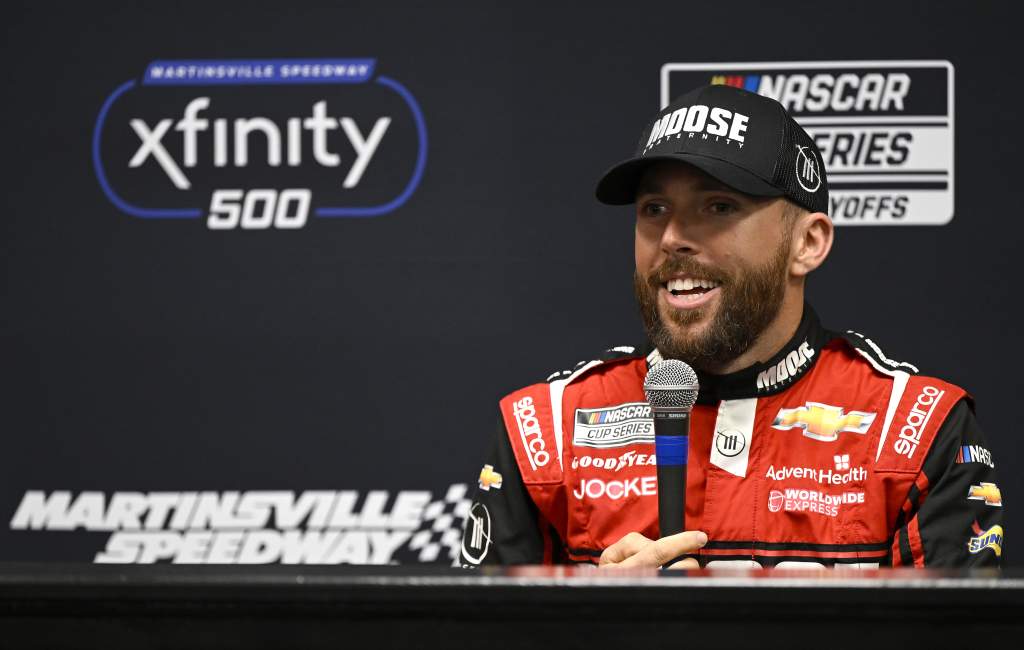 Chastain – who has earned himself an aggressive and controversial on-track reputation within Cup – was second in the standings going in to Martinsville and thus on course to make the title race, with places in the final guaranteed to those winning in the third round but the remaining allocation determined on points.
But Chastain's race had been a struggle, and as Joe Gibbs Racing's Denny Hamlin won two stages – leading at the mid-race cut-off laps that award points in NASCAR – and another Gibbs playoff driver in Christopher Bell was on course to pick up a win, Chastain found himself on the outside looking in.
Having cleared Hendrick driver Chase Elliott, Chastain found himself in 10th, five places behind Hamlin but with the field relatively bunched up after a recent caution. But there was no conventional way of getting where he needed to be.
So, coming into the final corner, Chastain did something absolutely ridiculous.
THE MOVE THAT SENDS ROSS CHASTAIN TO THE #CHAMPIONSHIP4! pic.twitter.com/67Ku712XZf

— NASCAR (@NASCAR) October 30, 2022
"I've played a lot of NASCAR 2005 on the [Nintendo] Gamecube with Chad [younger brother and fellow racing driver] growing up, and you could get away with it," he explained post-race. "And I never knew it could actually work.
"I mean, I did that when I was eight years old. And I grabbed fifth gear, I just made the choice, and full committed.
"Basically let go of the wheel, just hoped I wouldn't catch the Turn 4 access gate or something crazy. But I was willing to do it."
To say it worked out would be an understatement. Chastain's wall-ride of the final corner of Martinsville, a half-mile 'paperclip' short oval where the average speed is around 96mph in current Cup cars, propelled him to a new Cup track record, beating a laptime set by Logano eight years prior, in qualifying. As far as the 2022 race, it was the fastest lap by over a second – at a 20-second circuit.
Much more importantly, it elevated him to as high as fifth, Chastain's momentum just carrying him to the line ahead of Hamlin to add insult to injury for the eliminated veteran.
Hamlin and Chastain had had something of a feud through the season, but the 41-year-old – who has 48 Cup wins but is still chasing his first title – was fairly magnanimous in his assessment of what Chastain had pulled off.
"It was a great move," said Hamlin. "Certainly, when you have no other choice, it certainly is easy to do that. But, well-executed."
The crowd at the Virginia venue made its delight at Chastain's move clear, but acclaim wasn't universal.
It's been reported by NASCAR media that drivers have raised concerns at the potential competitive implications going forward if Chastain-like moves aren't outlawed or measures taken to prevent them paying off.
And reigning champion Kyle Larson, eliminated from the 2022 playoffs in an earlier round, was particularly unimpressed.
When it was put to Larson that he may have inspired Chastain with his own last-lap wall-ride back in 2021 at Darlington – which ultimately got him to the bumper of, again, Hamlin, but couldn't get him the win, Larson said: "I mean… yeah, and I'm a bit, I don't know, embarrassed that I did. Because that was pretty embarrassing.
"Honestly. I think that's not a good look for our sport, at all. I don't know what you guys think, you probably think it's cool, I think it's pretty embarrassing."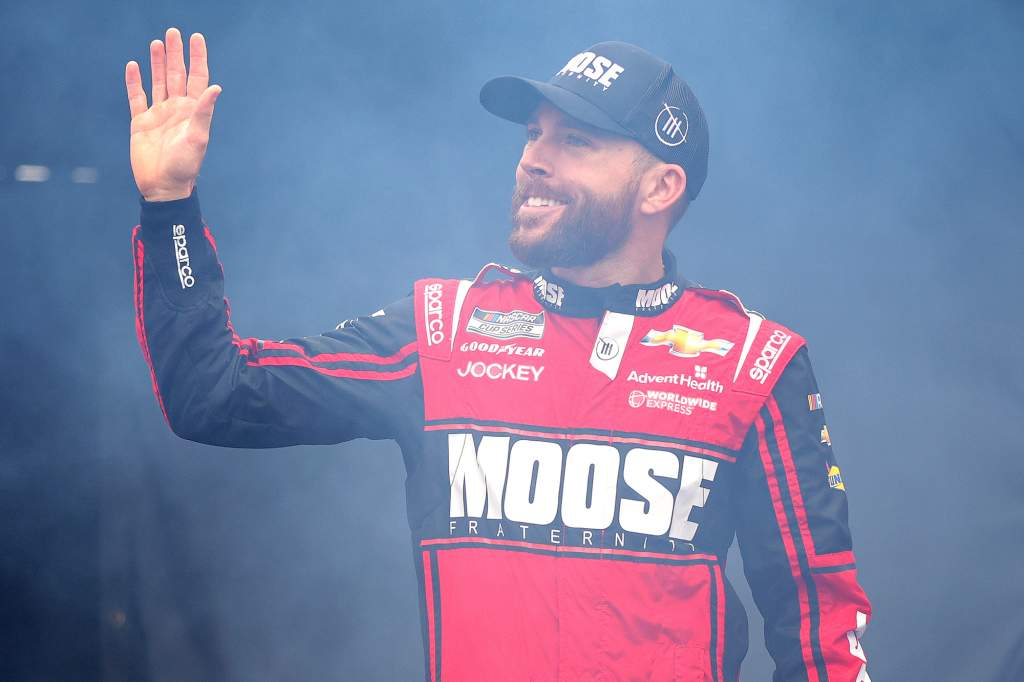 Chastain, Bell and Logano will be joined by Elliott in the Phoenix showdown. Elliott is a fellow Chevrolet driver of Chastain's, whereas Bell's and Logano's teams represent Toyota and Ford respectively.
Now aged 29, Chastain got his big break in replacing past champion Matt Kenseth (who himself had come in for the suspended Larson) at Ganassi last year. Prior to that, representing much smaller teams, he had scored one top-10 in his first 79 Cup starts.
"I hope that everybody remembers that two years ago, in the fall of 2020, I went down to the Southern 500 with Spire [Motorsports, single-car Cup team], and it was a big deal for us to put sticker [fresh] tyres on, we had a podcast sponsoring the car, it was a big deal to beat one car! We were trying to go [finish] single-digit laps down," Chastain recalled.
"To be here, fighting for a championship now, it's just so surreal."