Lewis Hamilton firmly closing the door on Ferrari (if it was ever really open in the first place) means one of Formula 1's most tantalising potential driver market storylines is now stone dead – for at least another two years.
It also means the other big 'will he/won't he' dilemma of recent times – Charles Leclerc possibly leaving Ferrari for Mercedes – can now also be filed in the 'was never going to happen' drawer/bin.
But that doesn't mean the intrigue ends there. Depending on whether certain contractual options are activated, somewhere between 13 and 16 of the remaining 18 seats in F1 as it stands will be up for grabs in 2025 – and four of those seats lack confirmed occupants even for 2024.
And that's before we even begin to discuss the uncertainly gradually enveloping Red Bull.
PEREZ HOLDS THE KEY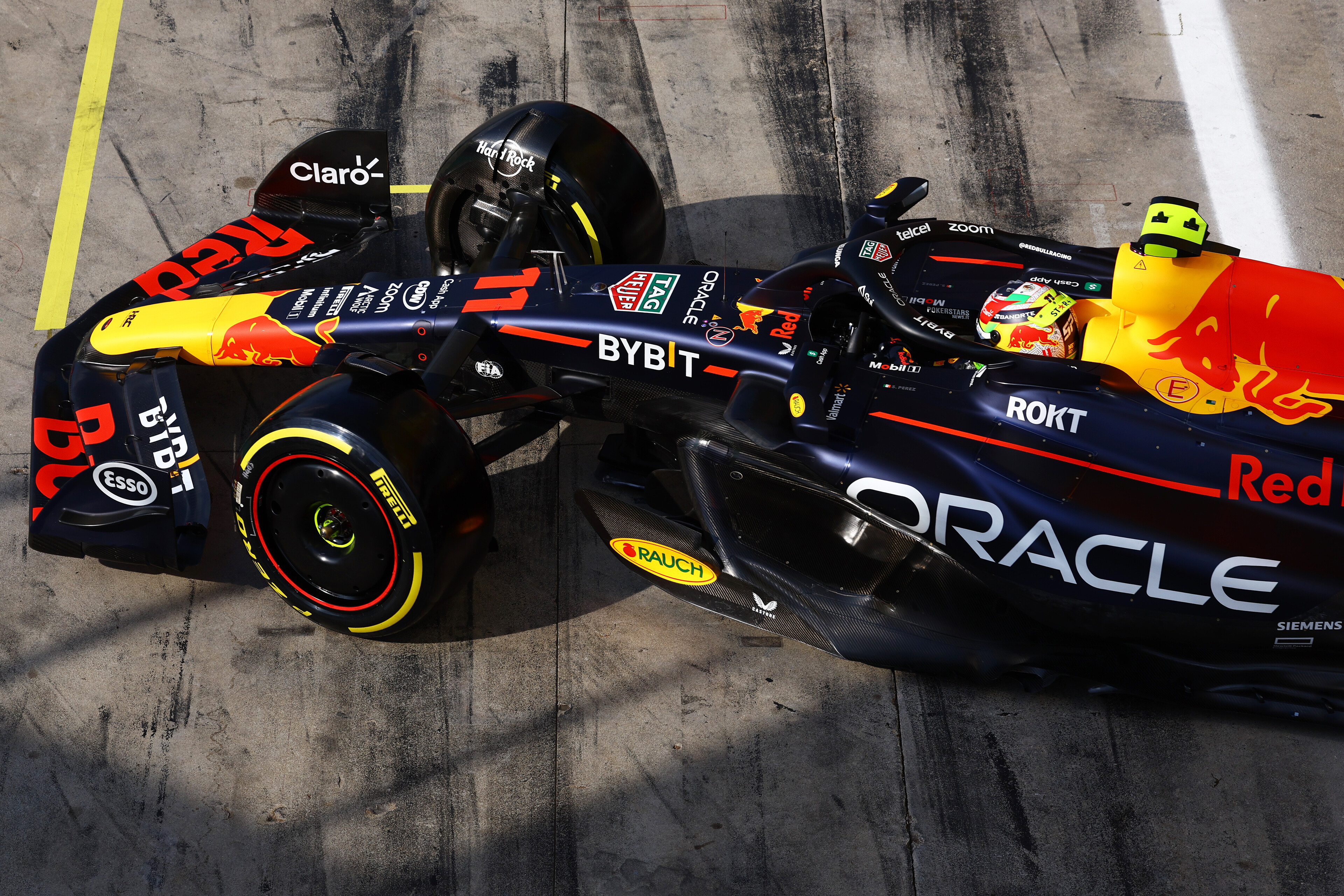 Actually, that's a pertinent place to start. Contractually, the situation appears fairly clear: Sergio Perez has a firm contract with Red Bull until the end of 2024. But how firm is that really?
Back when that deal was signed, Perez was just about to win the 2022 Monaco Grand Prix and his stock within Red Bull was arguably as high as it's ever been.
Since then we've had the Monaco Q3 qualifying allegedly-deliberate crash controversy, and Max Verstappen's subsequent revenge play at the Brazilian Grand Prix, Perez repeating 2022's pattern of tailing off badly in performance terms as Red Bull has made its car faster and more difficult to drive, Daniel Ricciardo making a career comeback fuelled by a concerted effort to take Perez's seat away from him, and Helmut Marko making a sequence of poorly judged remarks about Perez which have provoked a severe backlash against the team.
Perez has stated his determination to see out his Red Bull contract and sit down at "some point" next year to discuss an extension. But at the same time he has also entertained the possibility that his own F1 dream is nearing its end.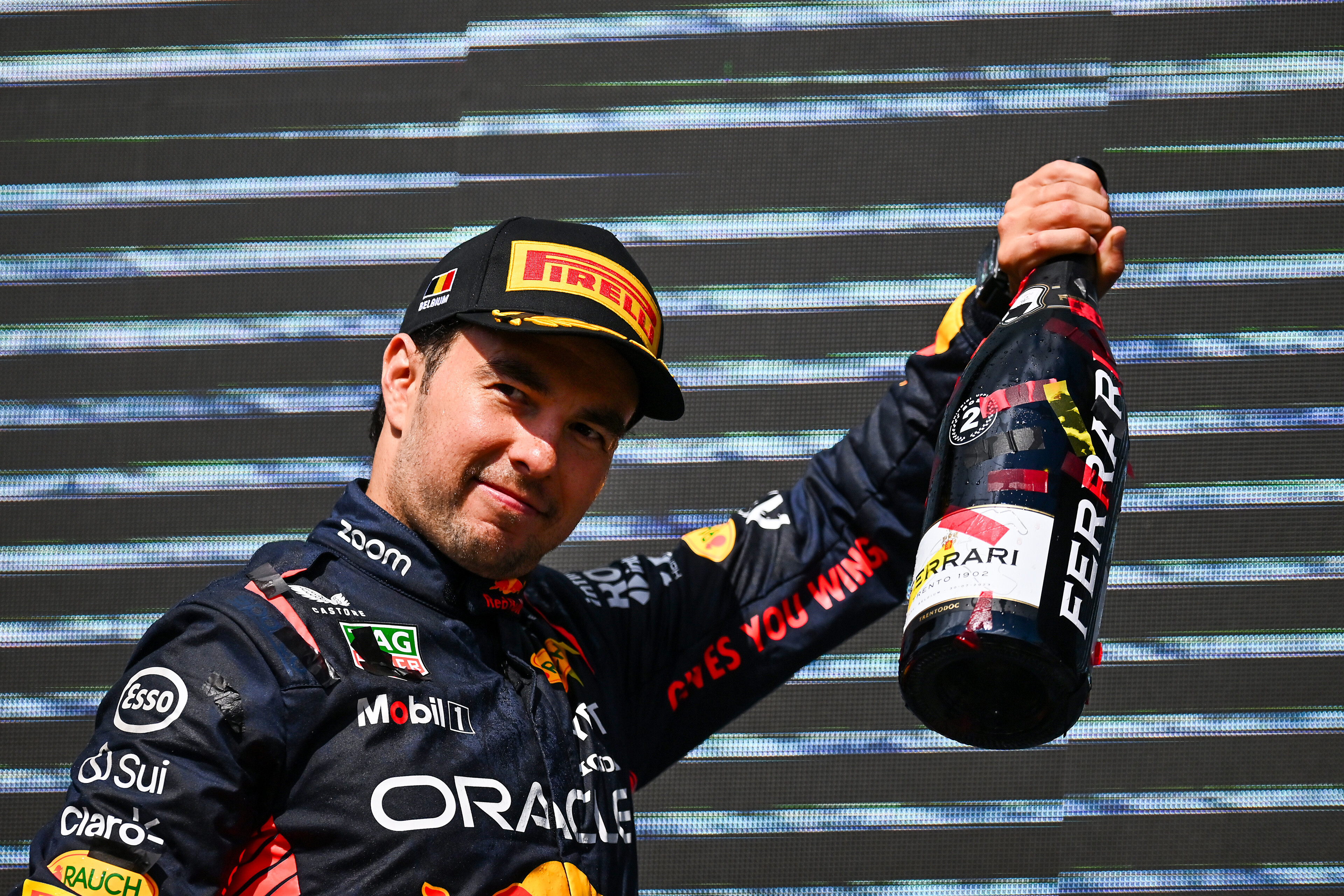 He wants to win races and world championships, to justify the sacrifice of repeatedly leaving his young family behind in Mexico. Red Bull is the only place that offers Perez a realistic chance of realising that ambition.
The trouble is Verstappen is too powerful and too good to let that happen. So Perez is basically stuck trying to achieve a level of inferiority that is acceptable to his paymasters.
There's been a suggestion Red Bull could use a performance mechanism within Perez's contract to demote him to AlphaTauri if he finishes too far behind Verstappen in the championship. There's also a counter-suggestion Red Bull cannot do that because Perez's deal is specific to Red Bull Racing and therefore outside the remit of AlphaTauri.
But whatever the case, there's no one obviously superior coming onto the market in the short term to replace him – so effectively what we're talking about here is one of Perez, Ricciardo or Yuki Tsunoda being Verstappen's 2024 team-mate.
In recent performance terms, Tsunoda might well have muscled his diminutive frame to the front of that queue – but a line-up of Perez/Ricciardo at AlphaTauri would surely end any semblance of feeling that team actually exists to develop and promote young talent.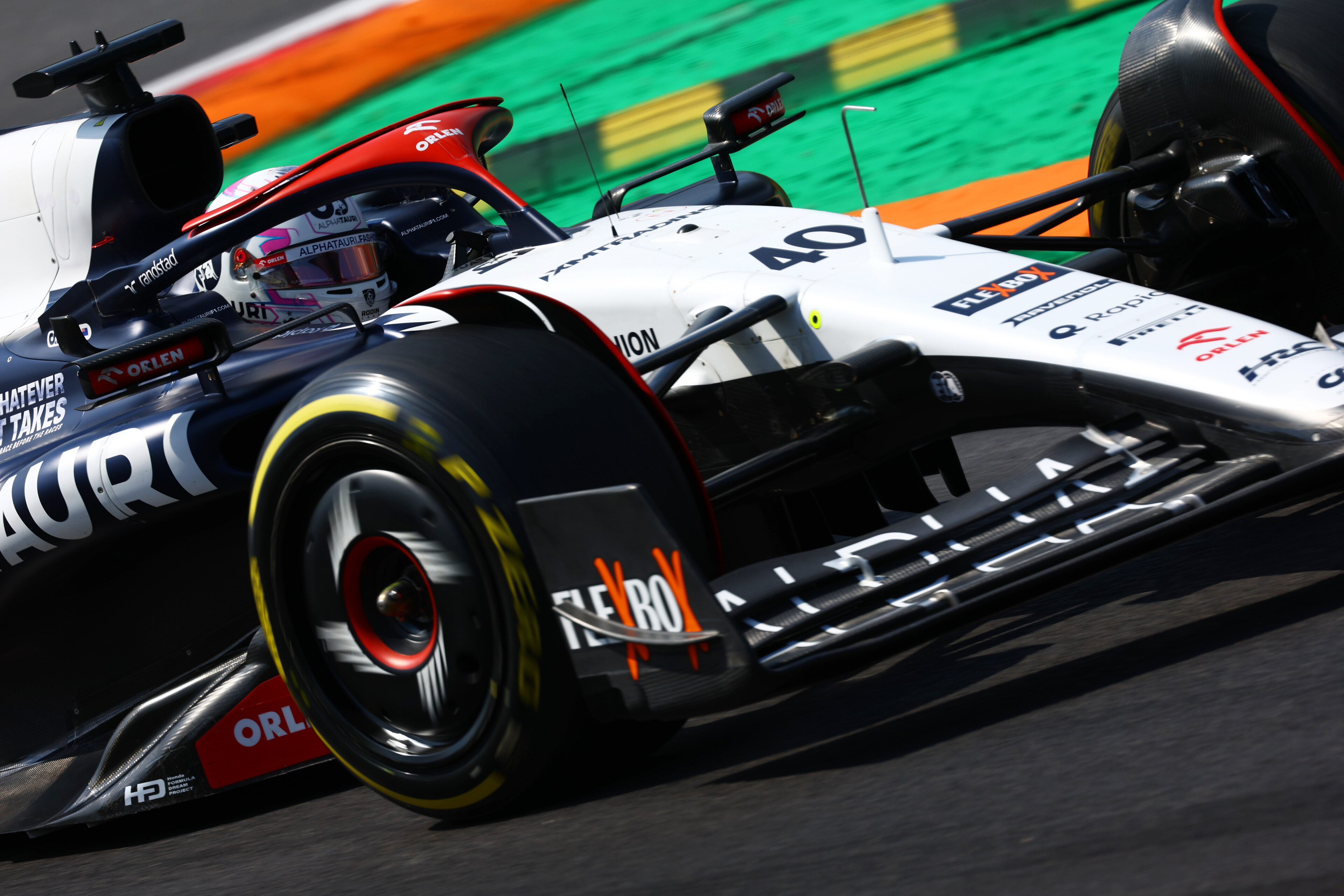 That said, Liam Lawson is at least now emerging as a sensible back-up option, so whatever happens with Perez Red Bull shouldn't need to look elsewhere to finalise its 2024 driver line-ups.
Otherwise, everything else is pretty much set for 2024 – except whether Williams retains Logan Sargeant or not, and whether Zhou Guanyu continues with Alfa Romeo or is replaced. Alternatives are F2 championship leader Theo Pourchaire, reigning F2 champion Felipe Drugovich, or maybe even Mercedes reserve Mick Schumacher, though the most likely outcome is that Zhou stays put.
THE VERSTAPPEN EFFECT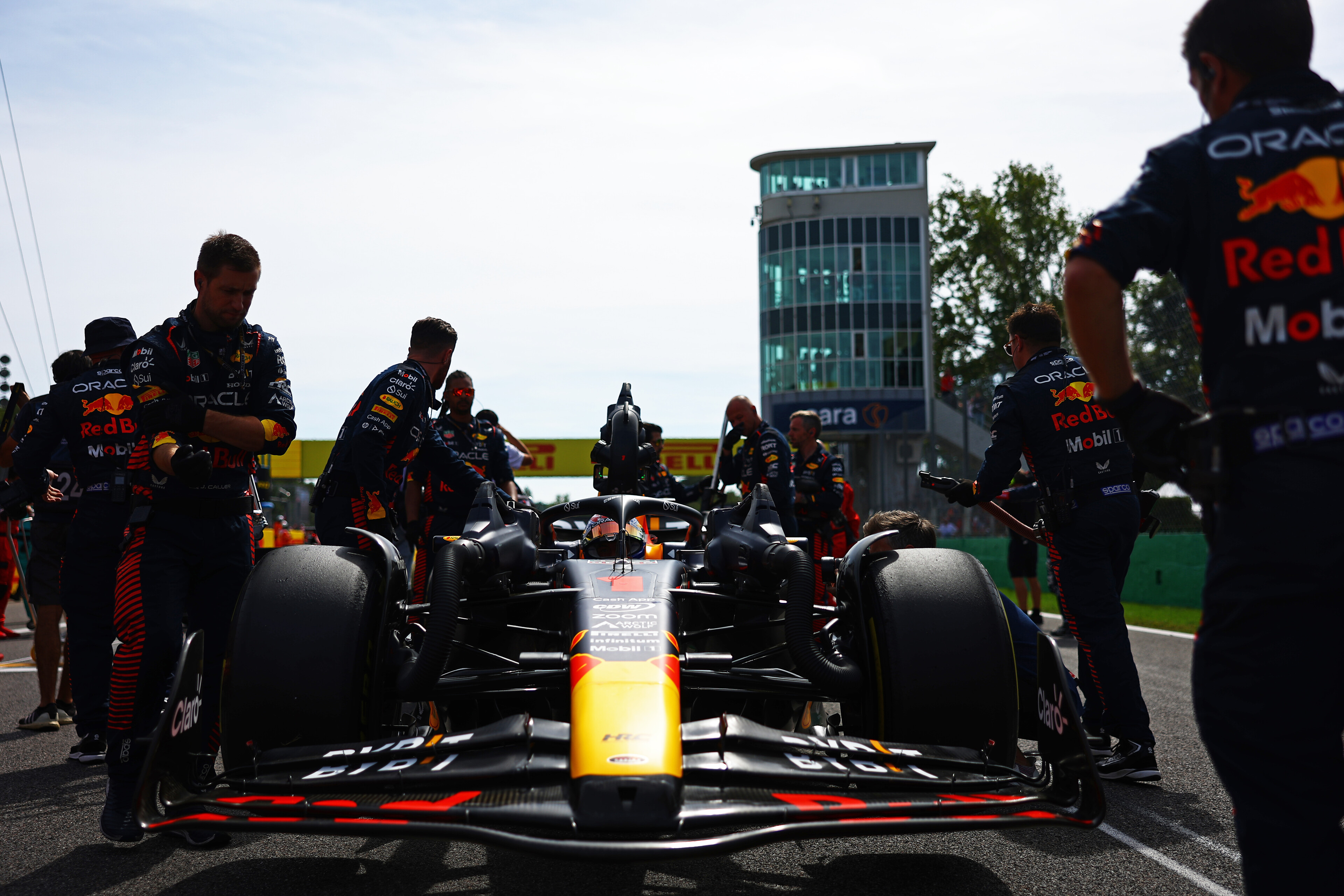 Perez remains the ultimate cork in this bottle, whether that's next year or for 2025 – when many more drivers become potentially available. It seems almost impossible if Perez survives at Red Bull into next season that he will still be there in 2025 and beyond, and that means there is some succession planning for F1's best team to do.
And that task actually extends further than simply working out when and how to replace Perez. Verstappen is contracted to the end of 2028, but has already gone on record stating his distaste for F1's looming 2026 rule changes – particularly their likely impact on the weight of the cars and the quality of the racing – and how F1's relentlessly expanding travel demands are increasingly likely to spoil his (and his colleagues') work/life balance.
Some might consider this an empty threat, but given how young Verstappen still is (he turns 26 later this month) – and how incredibly committed he has been to his pursuit of success – it's perfectly understandable that he might wish to end his F1 career early and pursue other things. Such relentless singular dedication is bound to take its toll.
If Verstappen decided not to see out the remainder of his contract – and he has certainly earned the necessary status to determine his own future – then all bets are off. Every single top driver in F1 would do well to make themselves potentially available to fill that void.
Whether or not Verstappen decides to remain in F1 beyond 2025, Red Bull has to consider replacing Perez with a driver that not only might be capable of filling the Verstappen void, but also one that can be more effective than Perez has been alongside him.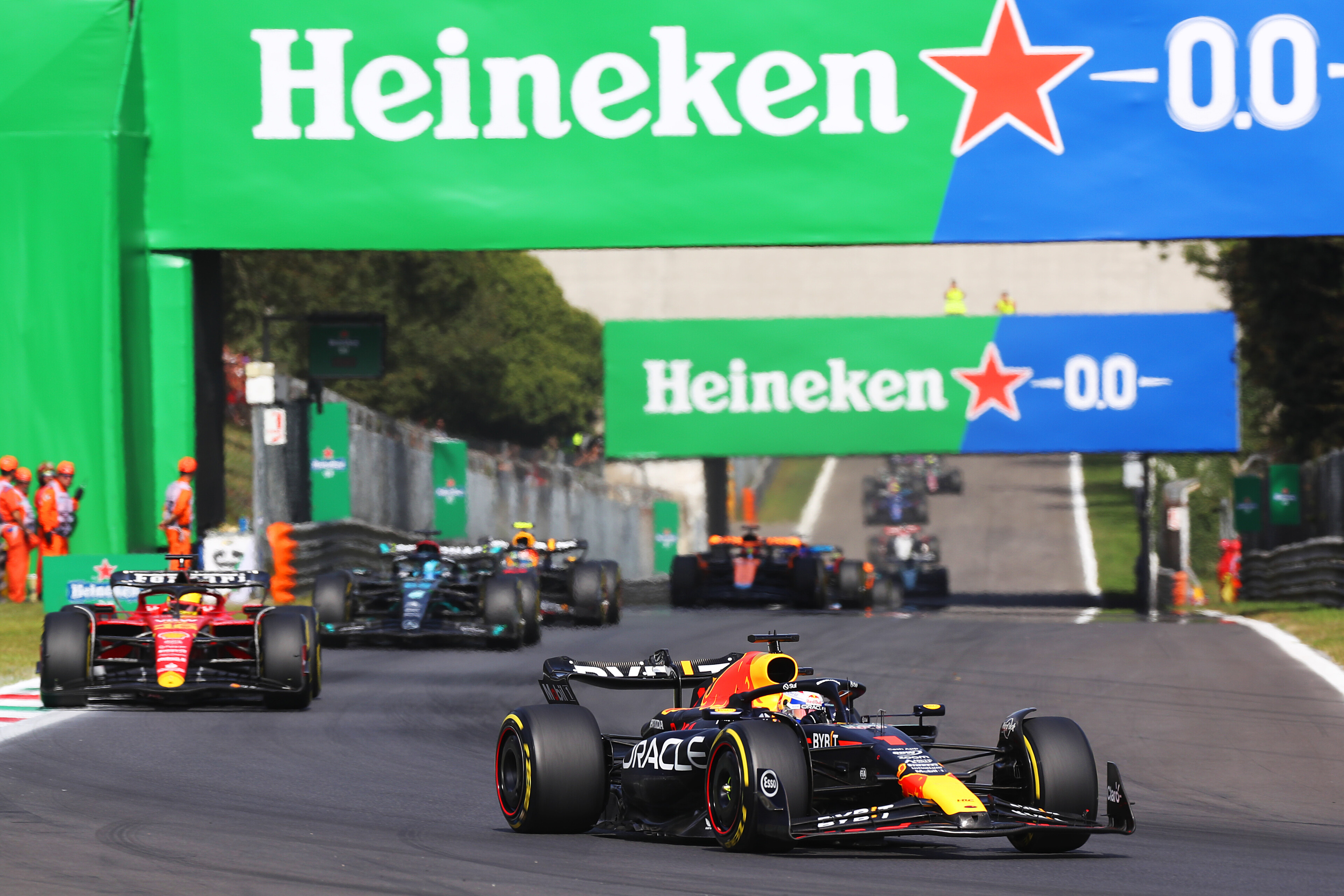 Red Bull may well retain competitive advantage through to 2026, as many expect, but in the meantime Ferrari and Mercedes – and potentially Aston Martin and McLaren too – should all come further into the picture, meaning a stronger support act will be needed if the championship becomes a closer-run thing.
Lando Norris is often touted as the preferred candidate. A friend to Verstappen, admired by Christian Horner and Marko, and also someone Red Bull has tried more than once to sign previously. The trouble is, Norris is tied to McLaren until the end of 2025, so would surely require an expensive buyout to prize him away.
But his rookie team-mate Oscar Piastri might become available a year sooner, which would tie in perfectly with the end of Perez's deal. The contract Piastri actually did sign, when making the switch from Alpine, expires in December 2024 – though McLaren presumably negotiated an option to extend, and if not will almost certainly try to in the interim.
Piastri is also someone who's had flirtations with the Red Bull junior scheme in the past, and the way he has performed so far in his first F1 season – pushing Norris in high-speed corners especially, as well as causing strategic difficulties for McLaren with his strong pace in the races – suggests he has both the ability and the temperament to deal perfectly well with being Verstappen's team-mate.
Alex Albon is another who potentially becomes available at the right time. His Williams contract expires at the end of 2024 and he has rejuvenated his career to a point where Red Bull would be happy to have him back alongside Verstappen. Albon has also indicated his own readiness to take such a step.
Albon is probably Red Bull's cleanest and easiest bet in attempting to replace Perez from outside its existing pool of drivers.
Fellow ex-Red Bull driver Pierre Gasly – whose Alpine deal runs to the end of 2024 with an option to extend – probably wouldn't entertain a reunion at this point, and neither would Red Bull having happily cashed out when Alpine lost Piastri and came calling for Gasly's services.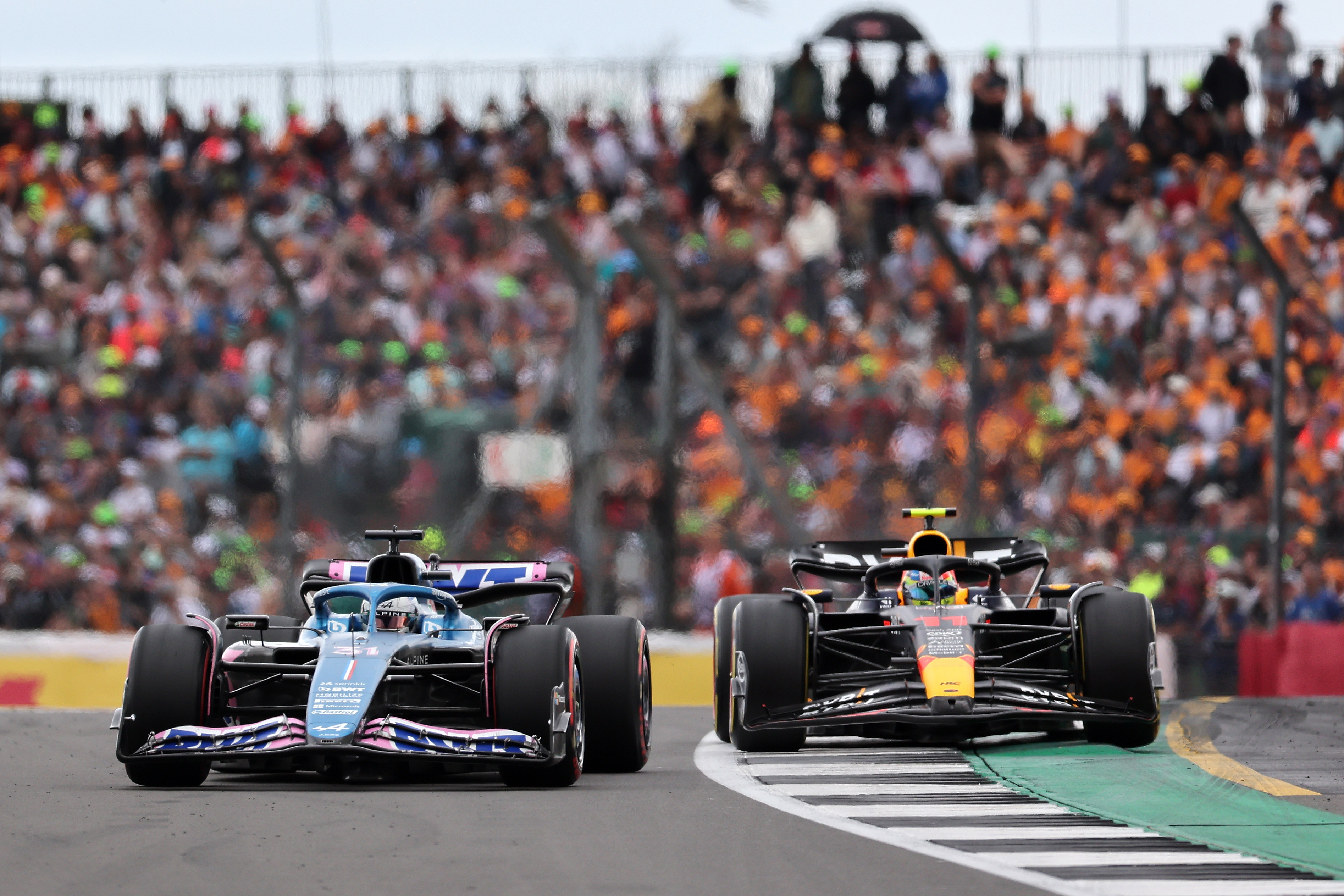 Gasly's current team-mate Esteban Ocon also becomes a free agent in 2024, but it's difficult too see him coming onto the radar of other teams unless the Renault-owned Alpine team somehow falls apart spectacularly in the build-up to 2026.
In the meantime, Williams will be doing everything in its power to keep hold of Albon. James Vowles has clearly made an impressive start as team principal at Grove, something which will no doubt factor into Albon's thinking.
Vowles has spoken glowingly of Albon's progression as a driver, his increasing assurance as a presence in the Williams garage, and how vital Albon is to the future of the Vowles project.
Williams wants to build around Albon as its clear team leader – and is already making a concerted effort to include him in key decisions. The question Albon needs to ask of himself is whether being the undisputed leader in a revived midfield team through 2026 (and potentially beyond) is worth more than testing himself again against the very best at the front of the grid.
HOW 2026 IMPACTS THE LANDSCAPE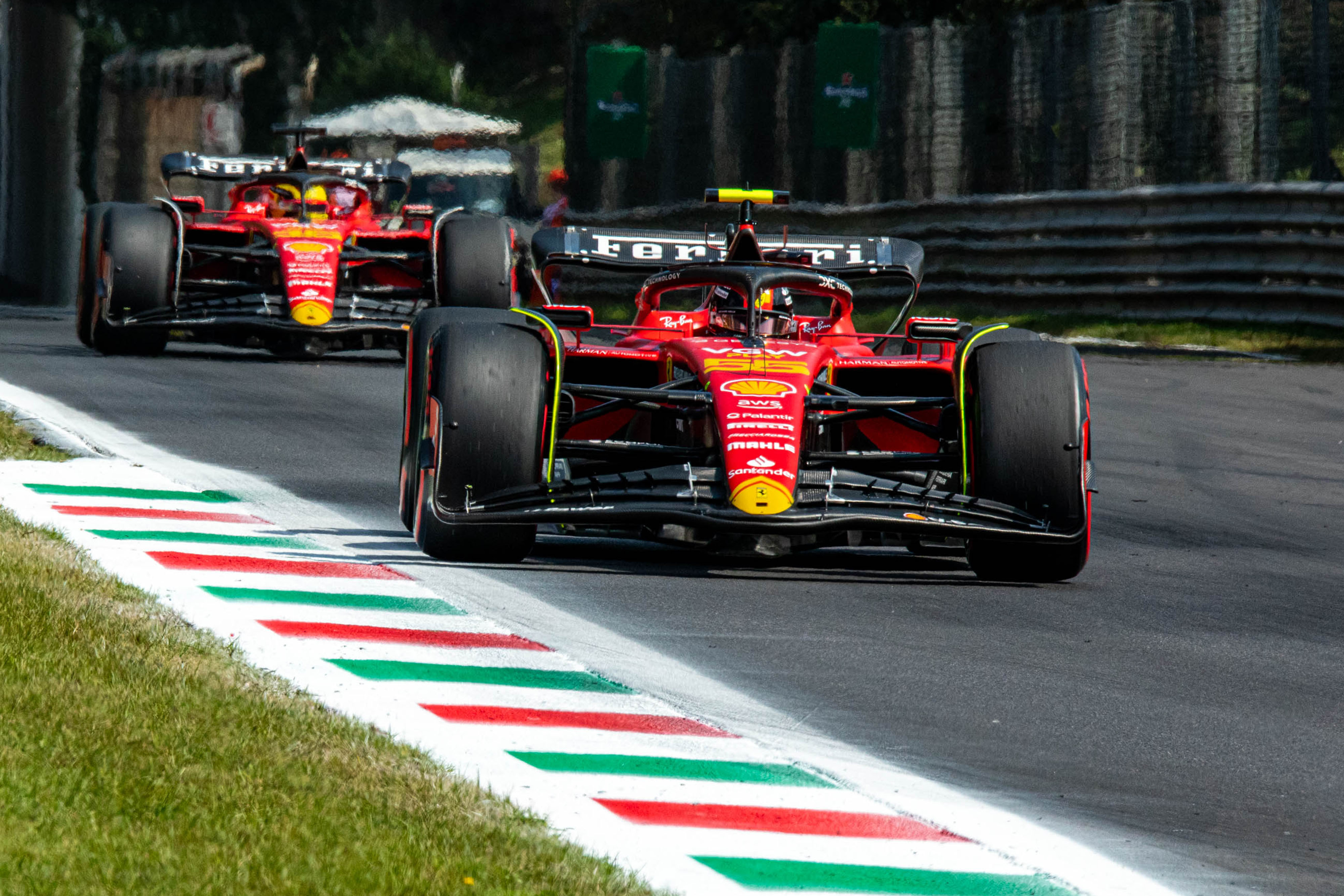 In theory, both Carlos Sainz and Leclerc are also available for 2025, but most likely both are going to extend their respective stints at Ferrari. Leclerc has made it clear he wants to stay and this partnership remains among the best three driver line-ups on the grid.
Sainz has been linked with the Andreas Seidl/James Key project at Sauber/Audi – a sort of 2019 McLaren reunion gig. Although a viable option for Sainz, given Audi is scaling up for a works assault in 2026, more likely he will use Audi's interest as a bargaining chip to deploy ahead of a round of fresh negotiations with Ferrari this winter.
Either driver would probably want the option to jump ship at the end of 2025, or certainly at the end of 2026 (in case Ferrari tanks under the new rules), but if Ferrari decided it wants to retain these two it is most likely going to want to tie them down more firmly than that – to create stability through yet another transitional period.
It makes sense for drivers to have maximum flexibility ahead of the next major regulation change – to allow themselves the best chance of backing the right horse for 2026 and beyond. Audi's arrival and Honda's impending return also widens the pool of ambitious, manufacturer-backed projects for top drivers to align themselves with, which in itself opens up the driver market further.
Red Bull is likely to be as effective as ever (provided Adrian Newey hasn't retired), but will the brand new, Ford-supported engine department deliver the goods, or will power units again become the major weakness that holds an otherwise brilliantly effective team back?
Ferrari and Mercedes will both see this as a big opportunity to get right back to the front. By linking up with Honda, Aston Martin will expect to take a huge leap forward as well. At that point, as indicated by Martin Whitmarsh, Tsunoda – being likely still the top-performing Japanese driver – comes firmly onto that team's radar. Would that be as team-mate to the current team owner's son, or alongside 44-year-old Fernando Alonso?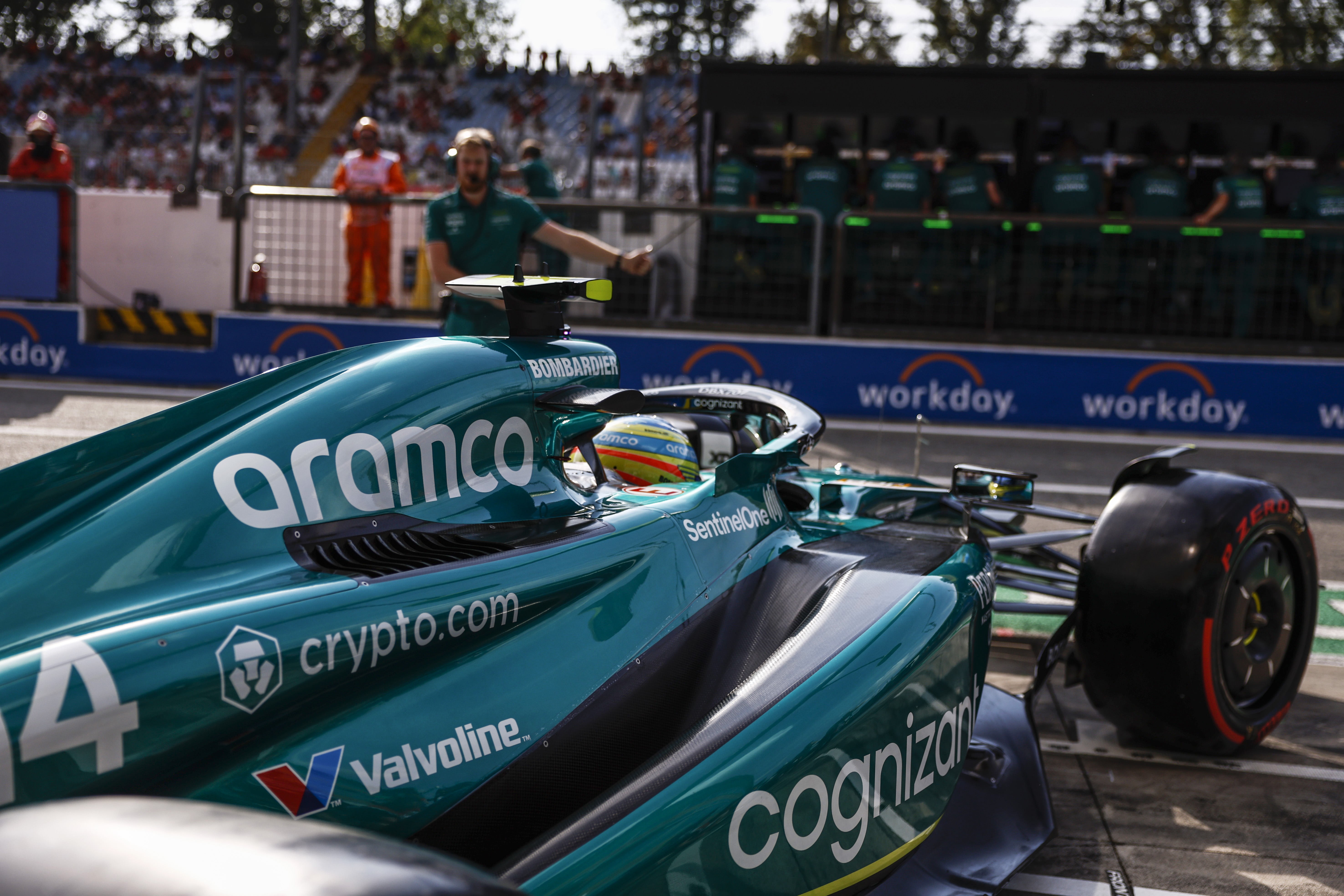 Rumours persist that Lance Stroll may not continue beyond the end of 2024, and if Alonso comes onto the market for 2026 – he's understood to have an option for a third season with Aston Martin in 2025 – will he still be a major player for rival teams to consider, despite his advancing years?
Seems unlikely perhaps, but whether Alonso is by that point considering retirement or, like Juan Manuel Fangio, racing on at a high level well past his 45th birthday, Alonso's plans will almost certainly be a major consideration in what right now looks to be a wide open driver market – one that could actually be completely open if Verstappen prematurely decides enough is enough.