Before today, Aston Martin regularly rejected suggestions its customer team status might limit its horizons in Formula 1.
But like any team joining the works ranks, it now admits that not only is doing so with Honda a boost, it is also the final piece in the puzzle needed to deliver on its grand ambitions.
F1's regulations demand parity of power unit packages, so it's not so much that customer teams are stuck with an outdated specification or deliberately held back (although there have been cases of that at times) but simply that being one imposes constraints on a team that some of its competitors don't have.
That's not only in terms of the configuration of your power unit package, but the fact you will receive information on the timescale that suits another team rather than your own organisation.
Now it has allied with Honda for 2026 onwards, Aston Martin's technical team, headed by Dan Fallows, can work closely with the Japanese manufacturer to ensure the optimum compromises are made in terms of packaging. With the rules so restrictive, small advantages are enormously valuable and anything that can be done to ensure the ideal realisation of your car concept translates into performance.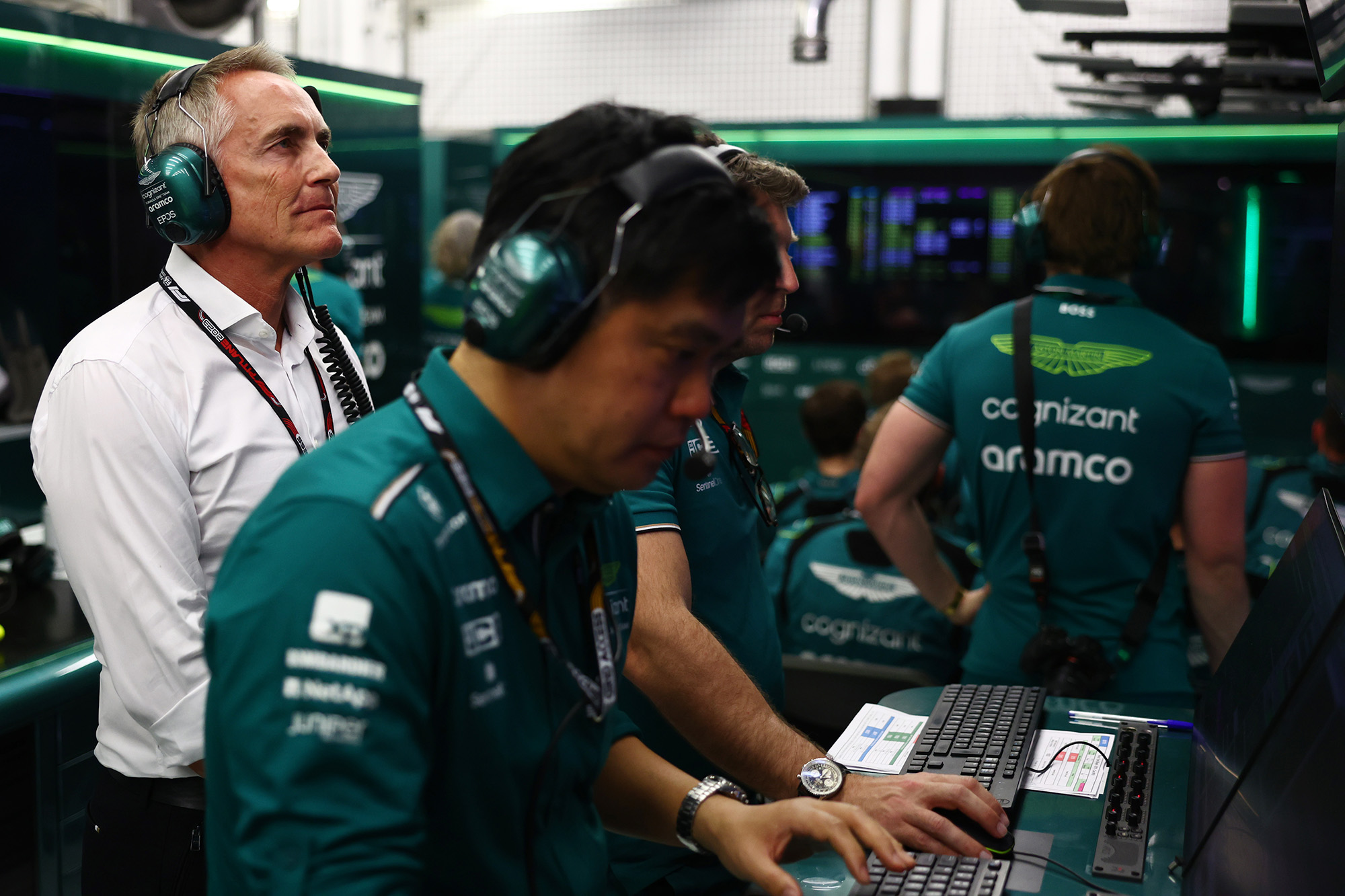 Martin Whitmarsh, group chief executive officer of Aston Martin Performance Technologies, describes the Honda partnership as one that "puts us in a position to compete for championships". It's a key point, given the stark reality that if you are running a Mercedes customer engine, as his current team has done since 2009, you will always be a disadvantage to one team even if you have the best power unit.
"Mercedes have been great partners and they remain that," says Whitmarsh.
"They are in it to win and clearly we are here to win as well. Ultimately, there is some incompatibility in those two missions and that's why we have taken the decision.
"The nature of F1 is, if you want to win, it means beating Mercedes and it's extremely difficult to beat an organisation as good as Mercedes if you're reliant on them for intellectual property, facilities and components.
"'Team Silverstone' has a great tradition of delivering big bang for small bucks. We're in a different position now. We are here to win. Therefore, you have got to have the complete integration of facilities and approach.
"The 2026 technical regulations are going to demand a full integration. Not just the physical integration of components, but the operational integration to be able to deliver and to win to a much greater extent.
"In my view, it's very difficult to consistently win championships without a full works relationship, which is why we have made this decision and why we are delighted to have a fantastic partner like Honda."
A cynic might scoff at those words given they echo the position Whitmarsh took 10 years ago when, as McLaren team principal, he declared its new Honda deal for 2015 as providing "a bedrock of being one of the big teams". That didn't prove an accurate prediction given how sour the renewed McLaren-Honda turned.
But McLaren then and Aston Martin now are very different organisations. McLaren regarded itself as a top team going through a fallow spell and only in need of a works deal to get back on top. Aston Martin is upwardly mobile and the works partnership is the final part of an equation that has already been solved with big investment in the right places rather than one in need of a factory partnership magic bullet.
The benefit of running a closely integrated works operation in F1 is clear. Mercedes, Ferrari and Red Bull have long benefited from this, while Alpine is still endeavouring to make the most of the opportunity. Aston Martin will be one of six works teams in 2026, a cohort it couldn't afford to be excluded from if it is deliver on its ambitions. That means not just winning, but as Lawrence Stroll, who heads the consortium that owns the team put it, to be "one of the greatest Formula 1 teams there will be".
Nothing must be left on the table if that is to be achieved, to the point where all the progress made to this point risked being compromised were there not also such an engine partnership in place.
Even if the advantage of being a works team might only translate to a tenth or two of a second, it's essential to take it. Realistically, it could be worth more, provided, that is, the power unit itself is at least offering equal performance to its leading rivals.
It's all about ensuring everything is in the right place, maximising the aero opportunity, delivering on the cooling characteristics you want, achieving the best possible trade-off between engine performance and car packaging.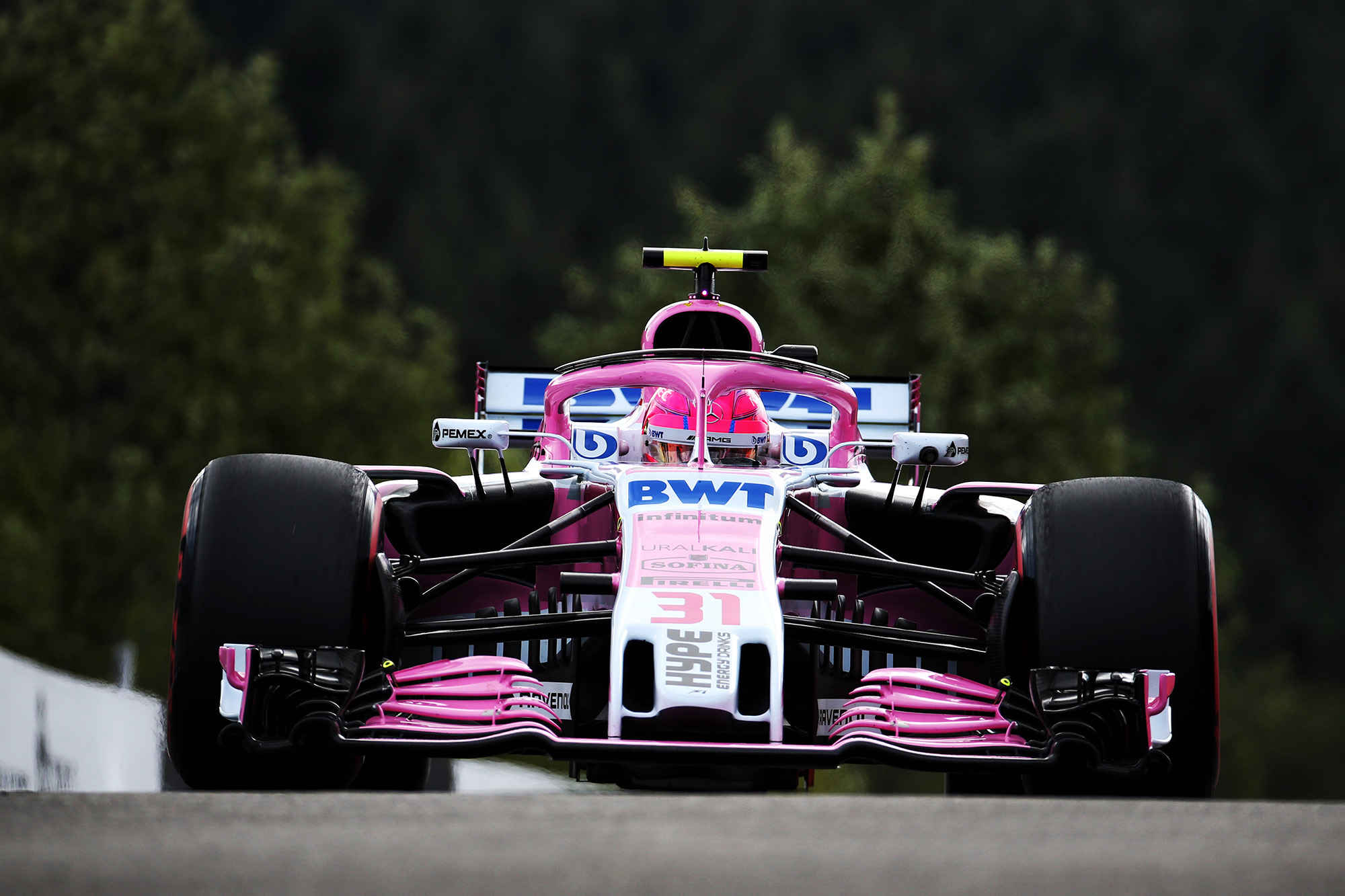 Aligning with Honda is the latest step in the remarkable progress the team has made since it was bought by Stroll's consortium in August 2018. Then, it was a team regularly performing miracles by defeating rivals not only with bigger budgets but also more dependable cashflows. The new ownership gave it stability and the means to become more than that.
That, along with adopting the uninspired placeholder name 'Racing Point', which it competed under in the second half of 2018 and the following two seasons, was the immediate impact of the takeover.
Initially, the team's headcount was around 400 people. It has now grown to more than 700. The indications are that the expansion has been managed well, albeit helped by the willingness to pay big bucks and upset rivals with its aggressive recruitment. That's no criticism as it's simply what needs to be done, echoing how Red Bull attacked its early years in F1.
There was a gradual reduction in the dependence on outside suppliers, something that has happened in phases. Its new factory, the main building of which is scheduled to be fully populated at the end of this month, is the centrepiece of the expansion. It includes a further two buildings, one of which contains a new state-of-the-art windtunnel that will come online next year. It's a facility that is described as F1's first "smart factory", one conceived to monitor processes and efficiency closely to be optimised for the cost cap era.
The team has also been given a more viable identity with the Aston Martin rebrand. That's boosted its appeal to potential partners, which have arrived at a rapid rate to ensure the team is on solid financial and technical grounding. This is an organisation pushing in all directions to ensure that it has everything it needs to take on Red Bull.
The results on track have been a mixed bag. This year has been one of overachievement, whereas the previous two years were a struggle. That followed a 2020 campaign in which it won a race, the team's first for 17 years since the final victory in its Jordan guise, but courted controversy with a clone of the 2019 Mercedes.
This period represents the undulations you'd expect of the journey from overachieving minnow to potential powerhouse and all point to the team being able to achieve its objective of fighting for championships. The points on the journey mattered less than the end goal. What this year has proved is that it is making tangible progress.
None of this guarantees Aston Martin will deliver. The trajectory is good, and for all the cringeworthy bombast of Lawrence Stroll ("when I get excited about something, I get very passionate, and when I get very passionate, I win" he said at the launch), you can't fault his level of investment and the way this expansion has been approached. All of the boxes have been ticked.
All that remains to be seen is whether it can take the final steps needed to go from where it is now, a regular podium finish but still not a pacesetter, to something more than that. That depends on more intangible factors such as quality of leadership, processes, the flow of ideas and all the other difficult-to-define characteristics that contribute to whether a team succeeds or not. To be sure it can conquer F1, it must master every single one of them.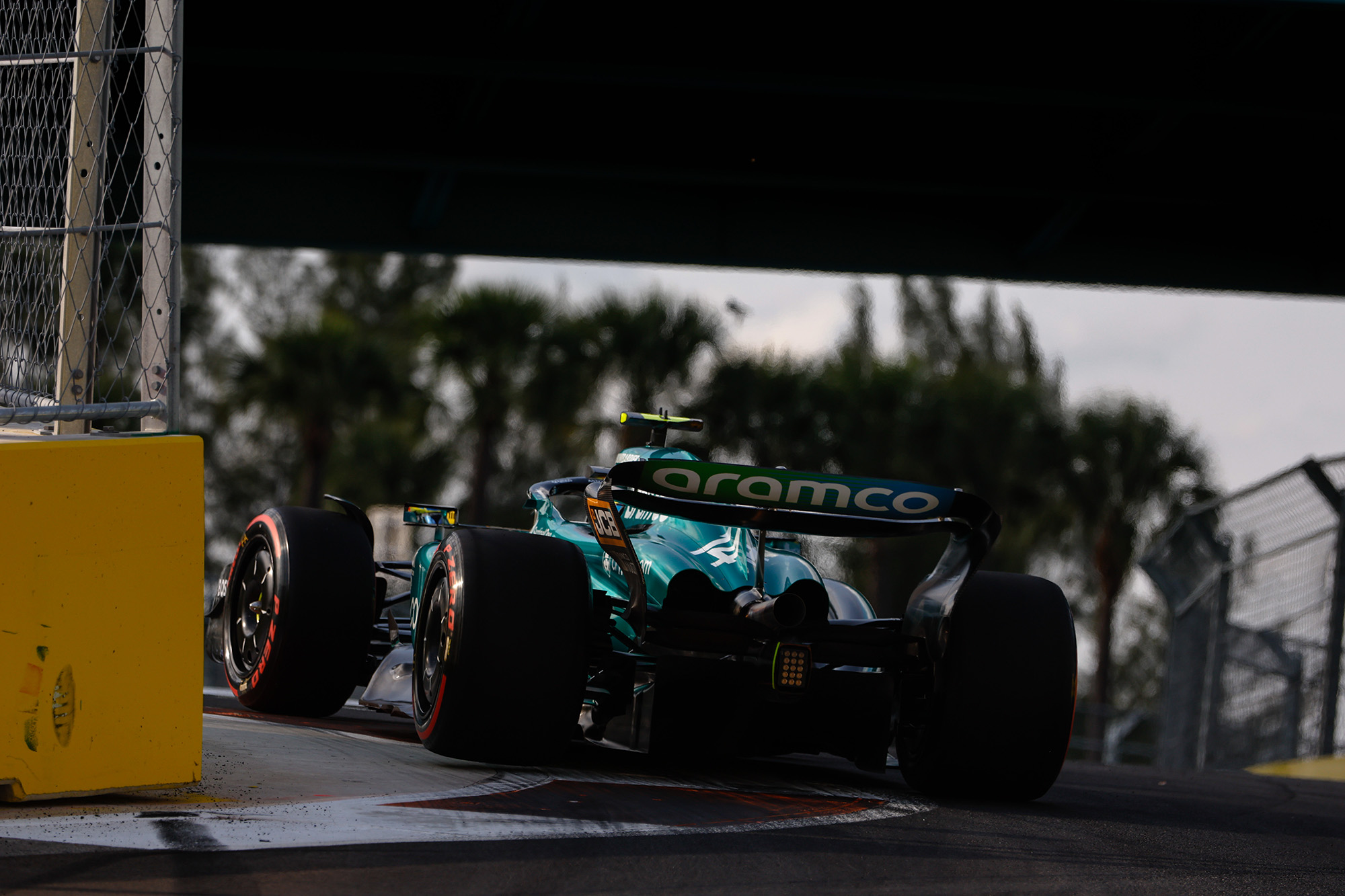 And even if Aston Martin does that, it then needs to repeat that year after year to get anywhere near the grand ambition of becoming one of F1's great teams. But thanks to the Honda deal, it has the final piece of the jigsaw.
All Aston Martin has to do now is prove it can arrange those pieces into a picture of sustained success in F1.