Honda hopes current AlphaTauri driver Yuki Tsunoda will be a contender for a seat at Aston Martin when their new Formula 1 engine partnership begins in 2026.
Tsunoda has been a Honda protege since his first steps into car racing.
Honda funds his seat at AlphaTauri as part of its wider deal with the Red Bull organisation, and has done so since Tsunoda made his F1 debut in 2021.
During an initial answer about Honda's thoughts on potentially reuniting with current Aston Martin driver Fernando Alonso given his criticism of the firm during their time together at McLaren, Honda Racing Corporation president Koji Watanabe added "and of course there are Japanese drivers who would be challenging and we would like them to become candidates".
Asked directly whether Honda wanted Aston Martin to run Tsunoda, Watanabe said that while it was too early for serious discussions about 2026 drivers, Honda hoped Tsunoda would at least be in contention.
"He is originally from our school and in Formula 1 he is doing very well," said Watanabe.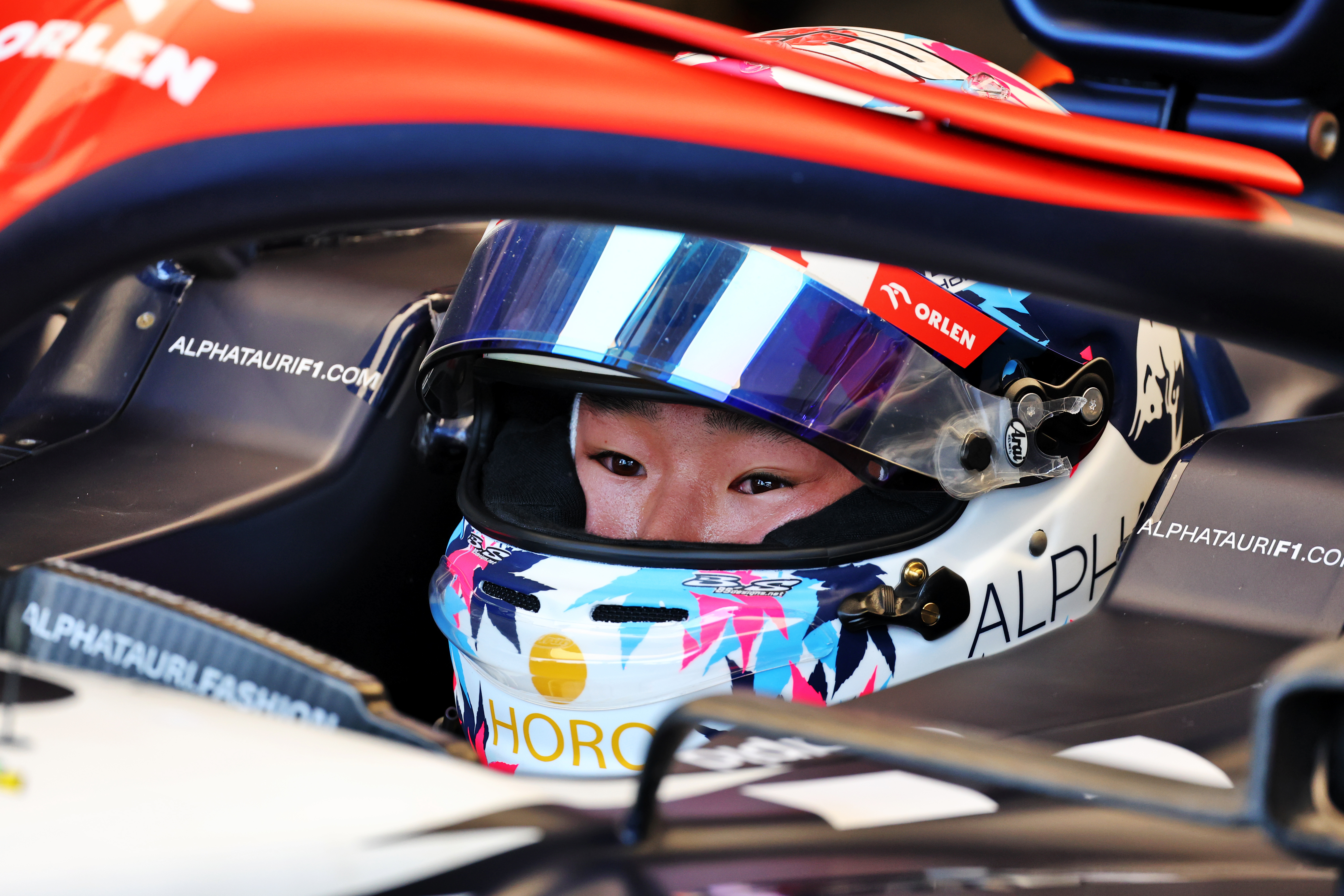 "We're very happy to see him succeeding.
"But talking about the future, we still have three years to go so it's too early for us to say what will happen. I don't think it's the time to talk about this.
"But we're hoping that he will become a candidate. But it's up to the team to make the final decision."
Aston Martin Performance Technologies CEO Martin Whitmarsh said Tsunoda was doing enough to be on his team's radar.
"He's making a great impression this year," said Whitmarsh.
"He's very young still, but relatively experienced but I think he's made great progress. It's tremendously exciting.
"I'm sure our driver line-up will evolve before 2026. Ultimately Honda and Aston Martin want to have the very best two drivers we can have in the cars. We are here to win, as are Honda, so in 2026 we have to start winning together. We have to have great drivers.
"He must be considered as a candidate. I'm sure he would love to drive a Honda-powered car.
"Let's see how he makes progress in the next couple of years and hopefully we can have some serious discussions together."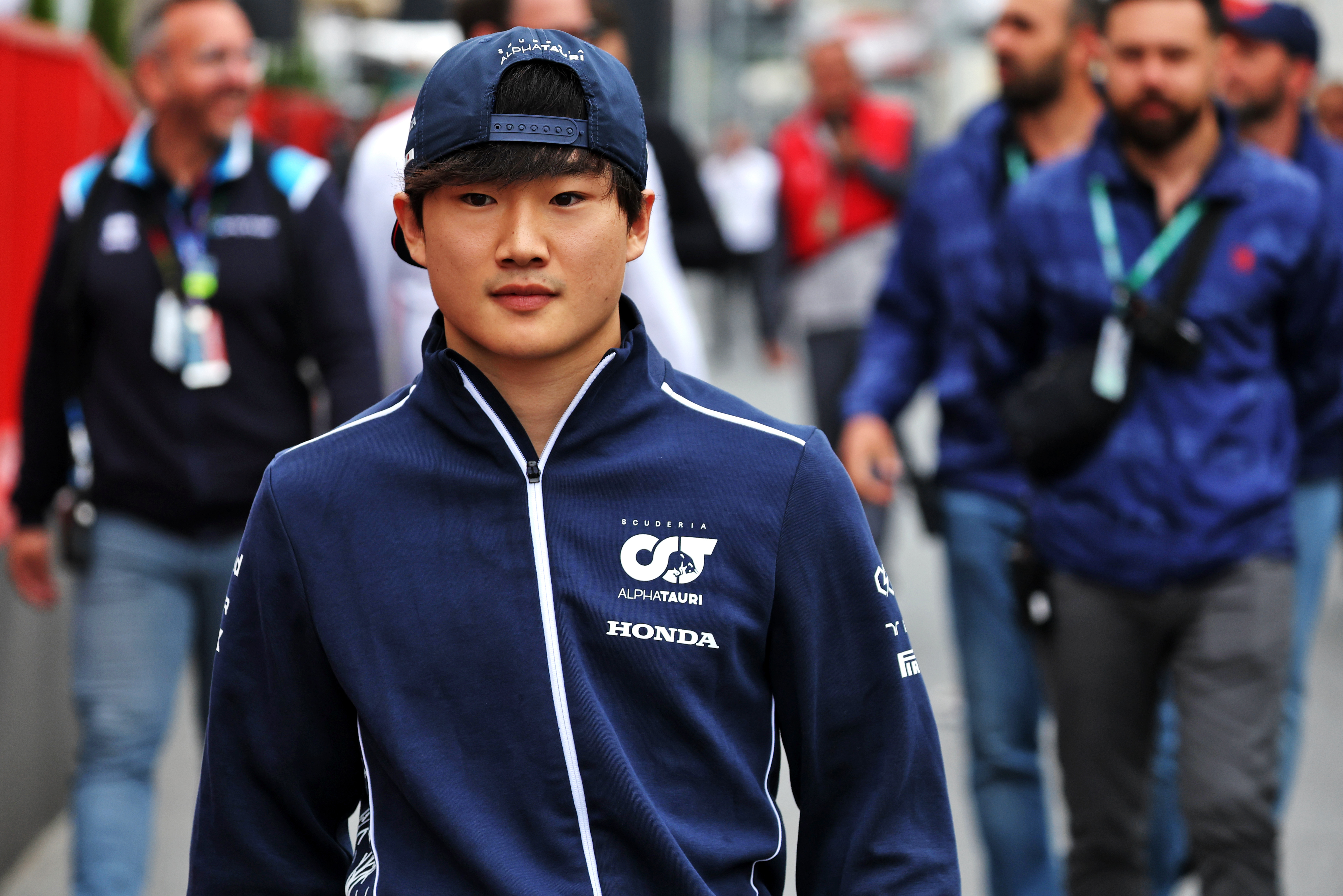 Tsunoda's early years in F1 have been mixed, with crashes and criticism from AlphaTauri team principal Franz Tost over his approach to F1 and error rate punctuated by performances that live up to the hopes created during his rapid progress through Formula 3 and Formula 2 across 2019 and 2020.
Though AlphaTauri has begun 2023 in poor shape, 23-year-old Tsunoda has impressed more than ever so far in that adversity – particularly given he is now effectively the team's lead driver following Pierre Gasly's exit to Alpine and the arrival of rookie Nyck de Vries in his place.
That means Tsunoda is putting himself in a good position to retain the AlphaTauri seat beyond the end of his current deal this year. While Honda pays for his place in the team, he also has to keep earning the seat and that backing on merit with his performances.
Honda is also backing current F2 title contender Ayumu Iwasa – third in the points, four rounds into his second F2 season -in a similar manner to how it has supported Tsunoda's progress.
Aston Martin's driver situation is complicated by the presence of team co-owner Lawrence Stroll's son Lance in one of its cars.
Alonso's present deal does not run as far as 2026, but he has repeatedly suggested he wants to continue racing in F1 as far as the mid-2020s if he remains competitive – as is certainly the case this season. He will turn 45 during Aston Martin and Honda's first season together.