Honda has "no objections whatsoever" to the possibility of reuniting with Fernando Alonso when its works Formula 1 partnership with Aston Martin starts in 2026.
Alonso's current Aston Martin deal does not cover 2026 and it's unclear whether he would want to continue to race in F1 then given he will be 44 years old at the start of the season. But he has already spoken of the possibility of racing on in F1 at least to the end of 2025.
Alonso had a fractious relationship with Honda when it powered McLaren from 2015-2017. This was exemplified by his comments about it being a "GP2 engine" over the radio during the 2015 Japanese Grand Prix.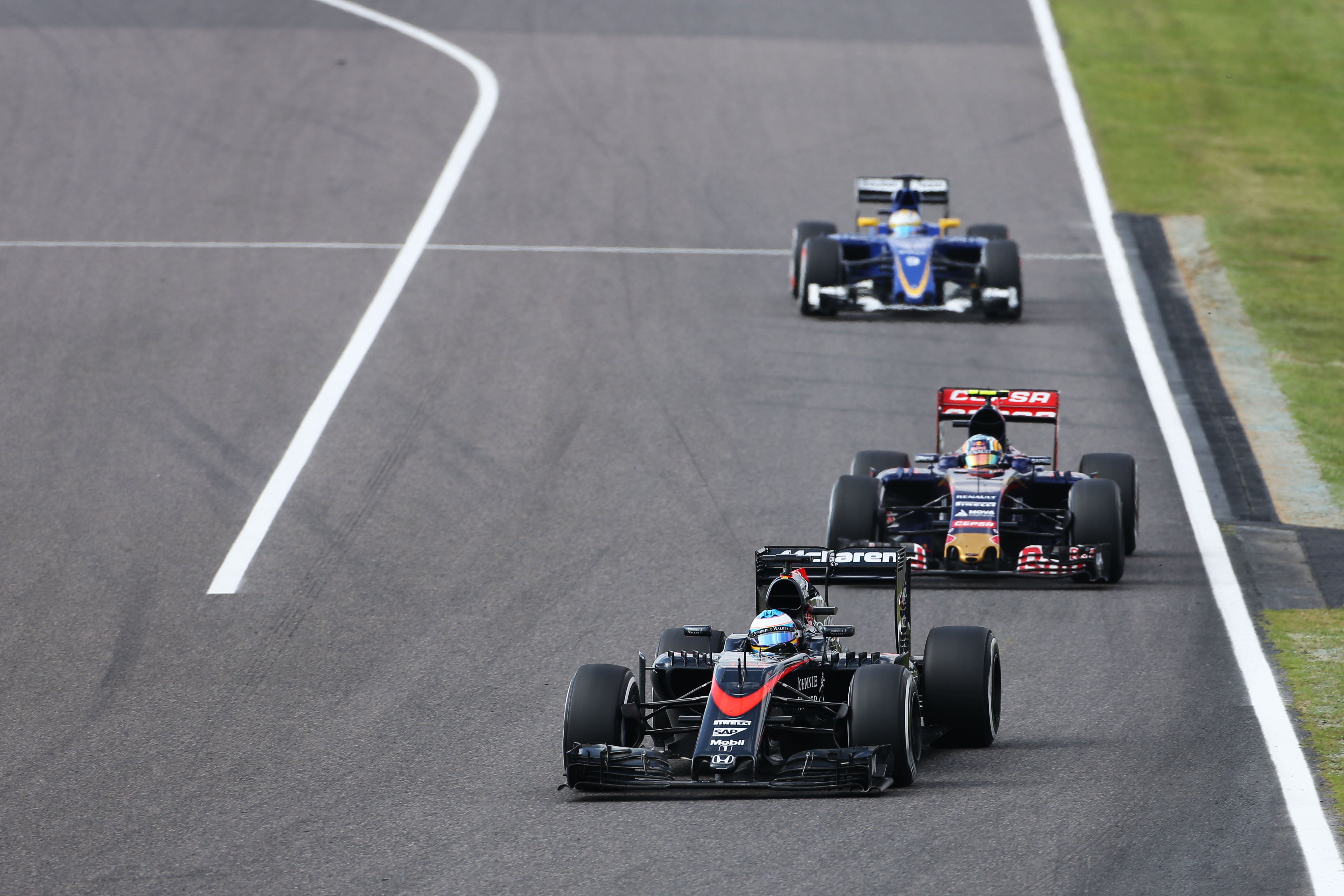 When asked about the possibility of Alonso again representing it in F1, Honda Racing Corporation president Koji Watanabe stressed Aston Martin is in control of driver choice and that it would not block Alonso.
"We have been accelerating our development during our recent time in Formula 1 while working with Alonso, and that enabled us to win the world championship," said Watanabe.
"The selection of drivers is up to the team to decide. So, if the team decides we'll have Alonso as a driver again, we will have no objections whatsoever on him driving."
He later called Alonso a "genius driver" and explained that Honda will give its opinion to Aston on drivers even if it will let Aston have the final say.
"We respect him [Alonso] highly," Watanabe said.
"With respect to the driver selection, I will not say we're not going to be involved in team management whatsoever but the decision of the drivers is up to the team.
"Of course we will be giving them suggestions or input."
Current Honda CEO Toshiro Mibe said "the past is the past" and he'd like to "leave it to the team" when it comes to deciding drivers.
Alonso's relationship with Honda was a big talking point in F1 from 2015 to 2017, as he regularly criticised the uncompetitive and often unreliable power unit package.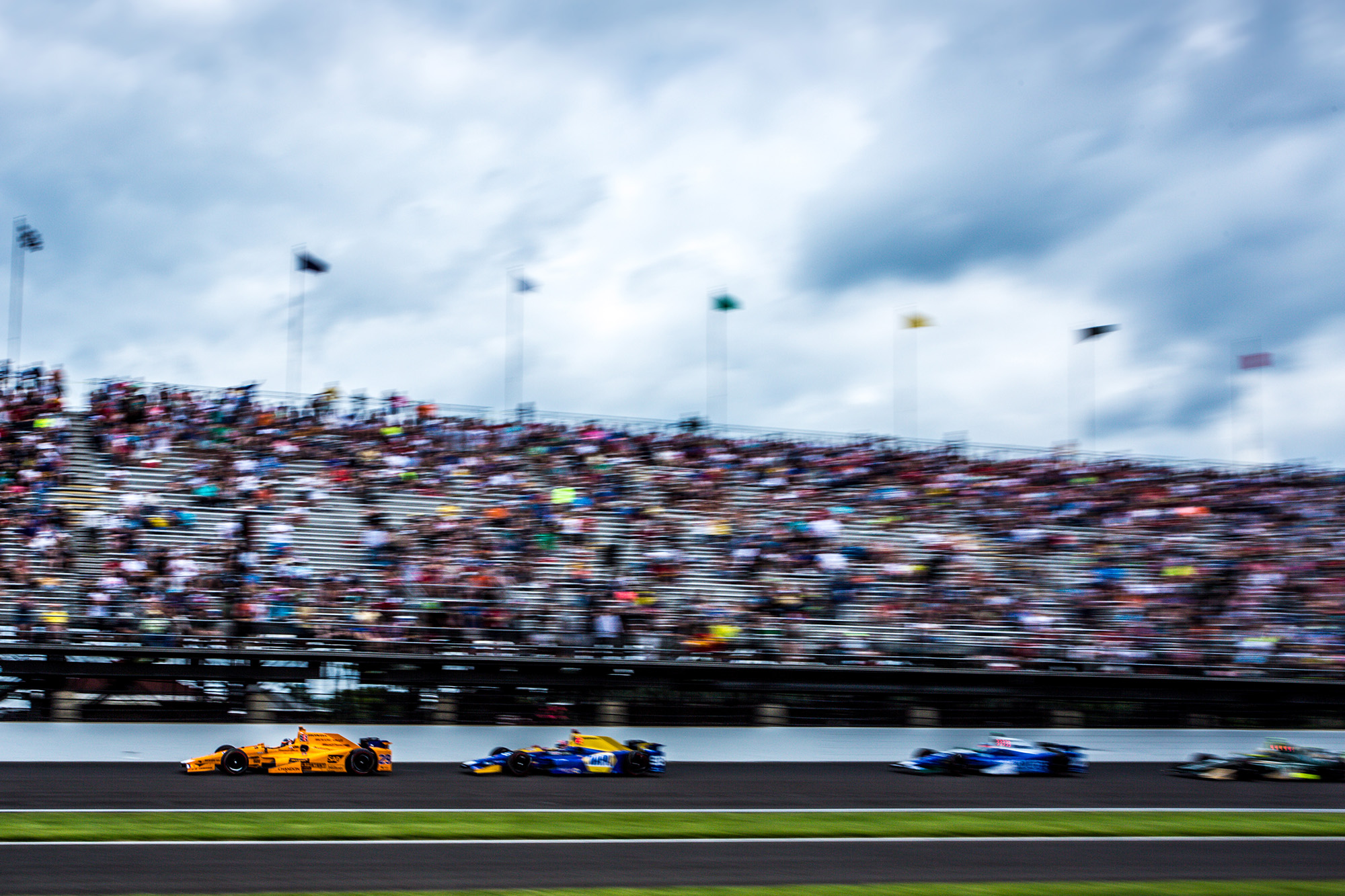 The fallout from that even led to Honda Performance Development in North America being unwilling to supply Alonso's McLaren-run Indianapolis 500 assault with engines in 2019. This followed Alonso's appearance at The Brickyard running under the McLaren Andretti Honda banner in 2017 coming to an end while running seventh and still in the mix for victory with 21 laps remaining.
Despite the fractious history, Aston Martin group CEO Martin Whitmarsh insisted Alonso being in the team wasn't talked about with Honda when the deal was being worked through.
He also suggested that 2026 was too far off to be planned for, but suggested comments made in the past wouldn't jeopardise any potential future reunion of Alonso and Honda.
"Clearly Fernando is doing a great job and I'm delighted to have him as part of our team as he's making a great contribution both on and off the track," said Whitmarsh.
"I spoke to Fernando a while ago about the direction we wanted to go. He's a very intelligent individual. I'm sure everyone here is referring to some comments that were made in the heat of the battle, which were quite memorable, but he understands and respects what Honda is doing.
"Honda won the 2021 and 2022 world championships and unless we can beat them this year, they're going to do it again. So they are a great partner for us and I think Fernando sees that.
"2026 is probably outside his planning horizon at the moment.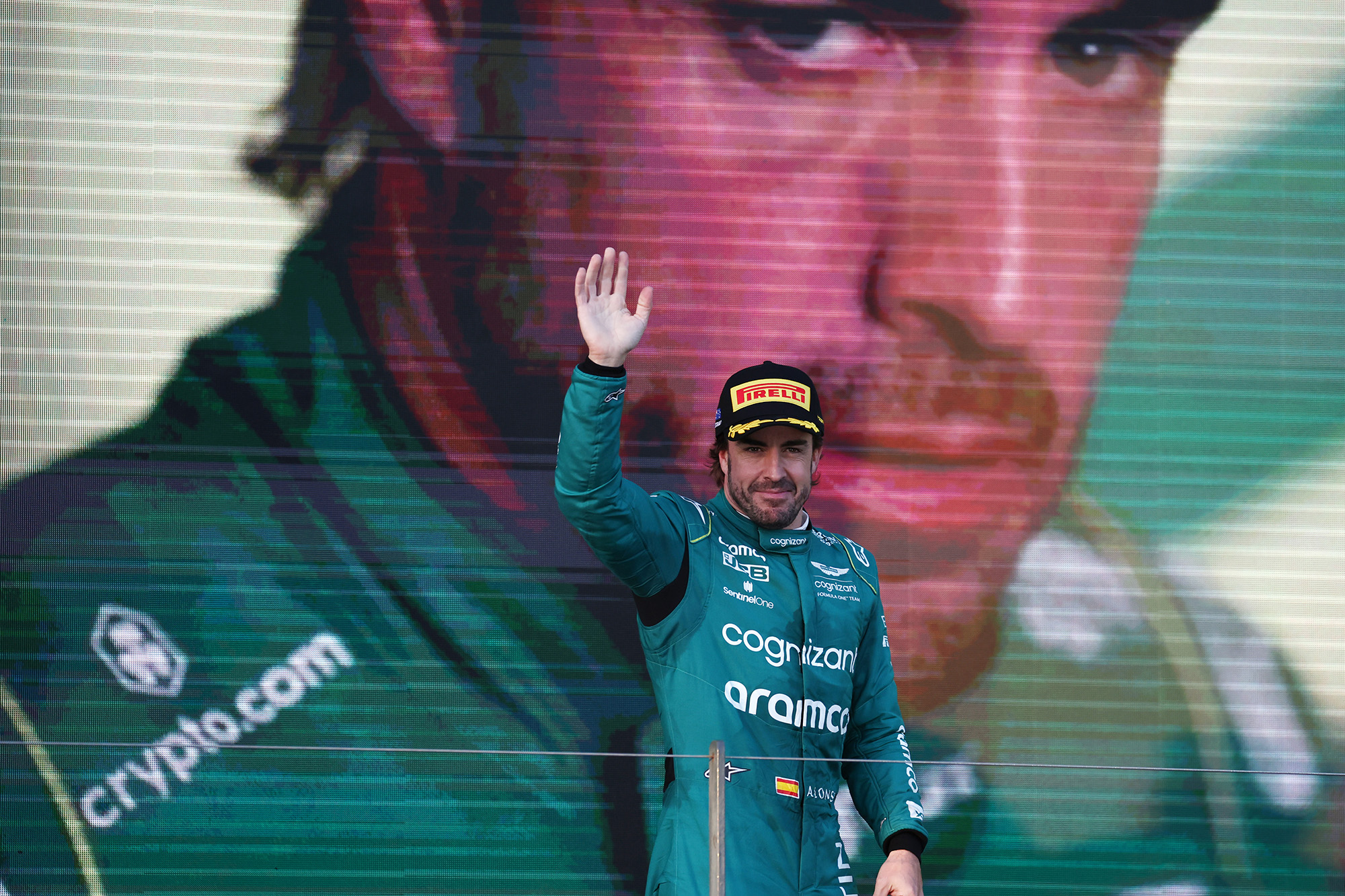 "We've got to give him a car that is consistently capable of winning races. We've made a reasonable step forward this year, we're not yet where we need to be but we're continuing to develop the team's facilities and we'll get stronger.
"We'll have a discussion before 2026, I'm sure, about where Fernando's future lies. I hope he'll be around for a number of years and it would be great if he's as fit and competitive as he is today. Then it would be fantastic to have him in the car in 2026 as well."
While Honda has made it clear it will not interfere with the choice of driver, as Watanabe outlined the nature of a works alliance means there will inevitably be dialogue about the line-up for 2026 and Honda's "suggestions and input". It would be no surprise if there was some discomfort with Alonso given what happened from 2015-2017 with Honda. In the spirit of co-operation, that's something Aston Martin would have to take seriously if it was expressed by Honda regardless of the way the deal is structured.
It could be rendered entirely moot should Alonso not wish to continue in 2026. He cannot keep time at bay indefinitely so it might be the ideal time to stop, but knowing Alonso's competitive drive there's every chance he might still be performing well and eager to push on to benefit from what should be a competitive package.
But this isn't only about what Alonso wants. Aston Martin's big performance step in 2023 has already made it a more appealing destination for top drivers. Assuming it continues to perform well, the appeal a move there holds will only grow in over the next couple of years. Aston Martin will therefore be in a position to pick from multiple strong options.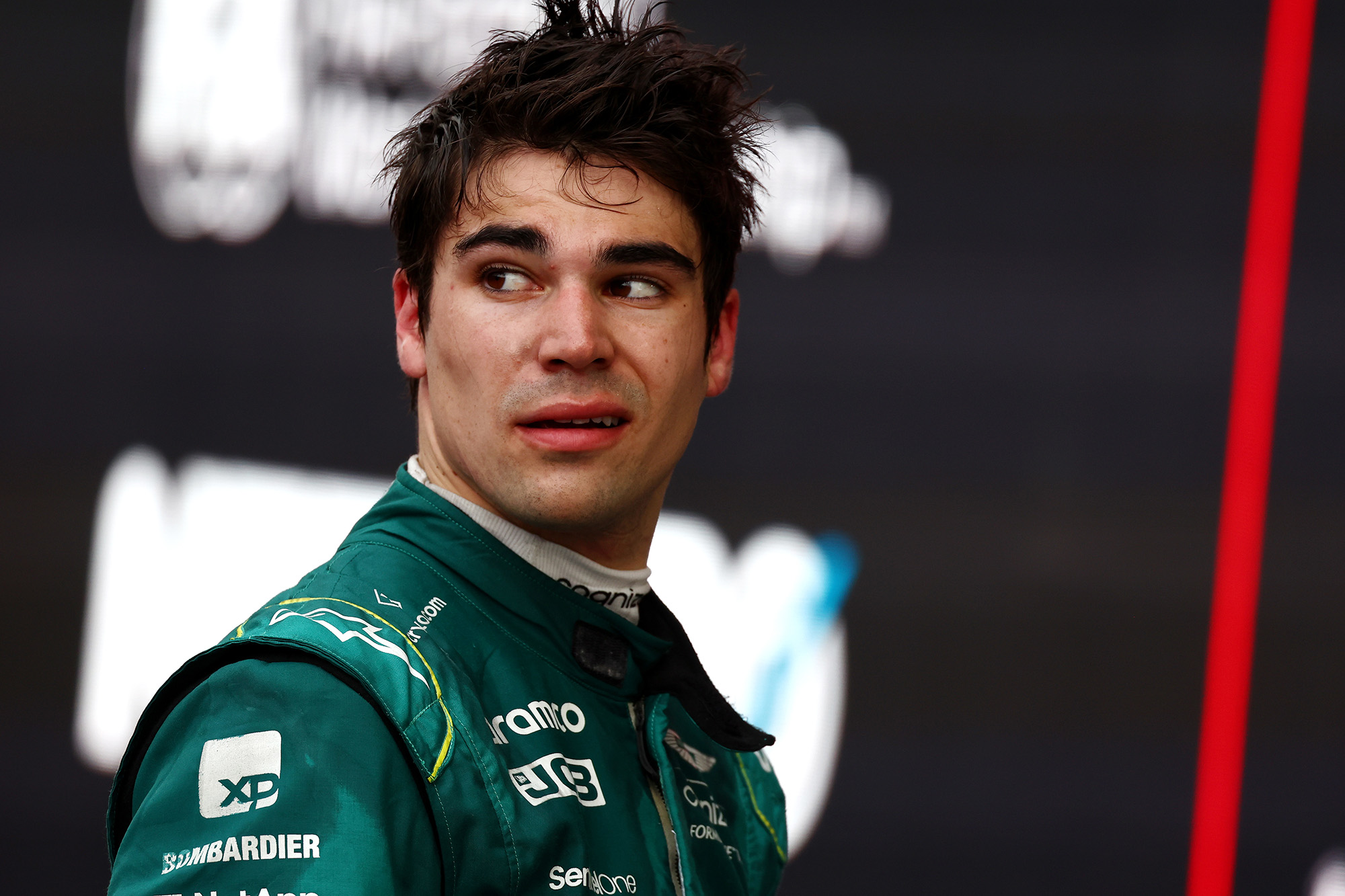 There is the added complication of Lance Stroll. Making him a world champion remains a significant part of father Lawrence Stroll's involvement in the Aston Martin F1 project and if that desire is not dampened by results over the coming seasons there's every chance Lance will still occupy one of the two seats in 2026.
That puts even more pressure on the decision over the lead driver given Stroll has proved himself to be a capable F1 driver, but not one who has shown signs of ever joining the elite group.
So there are factors that reduce the probability of Alonso being an Aston Martin-Honda driver in 2026. But the combination of pragmatism, incumbency and the possibility that he could very well still be performing at a high level in '24 and '25 means he has to be regarded as a contender until such time as he's ruled out. Doubly so given there have also been suggestions he could have a long-term role with the team that extends beyond his driving career in F1.