"In Monaco, it will be a lot different".
It would be stretching a point to interpret Fernando Alonso's comment to Max Verstappen in the podium ante-chamber after Formula 1's Miami Grand Prix as a declaration that he will win the Monaco Grand Prix for Aston Martin.
That's because it was within the context of a conversation about how quickly Verstappen caught and passed Alonso in Miami despite starting ninth on the grid.
Contrary to Alonso's prediction it would happen around lap 25, this took place halfway around lap 15. Verstappen agreed that such a feat of overtaking would be far more difficult in Monaco, which raises the tantalising question of whether Alonso could hold off the Red Bulls on the streets of the principality to end his decade-long F1 win drought.
It's not out of the question. While there's no reason to expect anything other than Red Bull having the quickest car in the race in Monaco, track position could be a problem. And insofar as the Red Bull RB19 can be said to have a weakness, it is qualifying.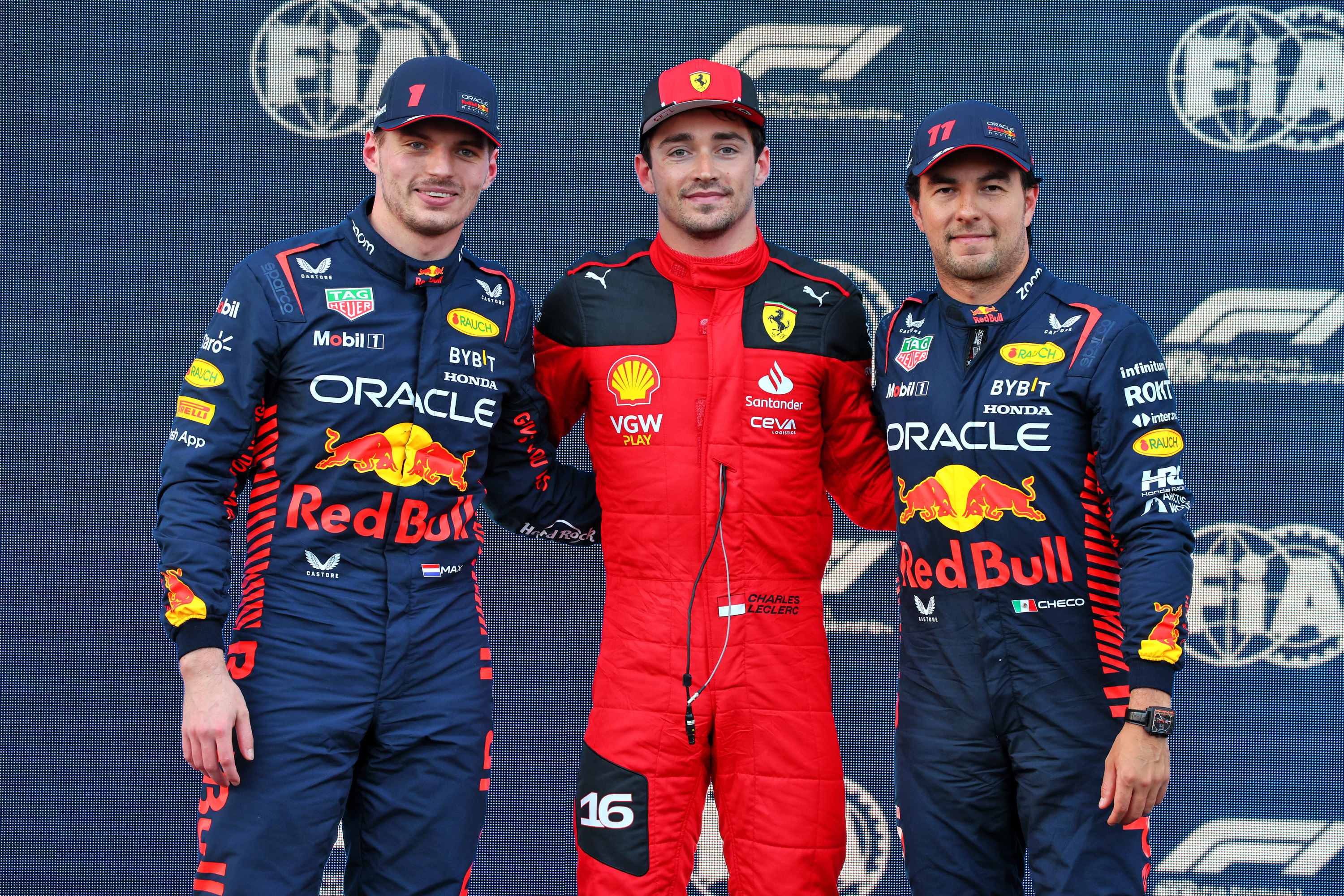 That might seem an absurd claim about a team that has taken pole position for four out of five grands prix in 2023, but throughout the season Red Bull has been under far more pressure in qualifying.
Its qualifying advantages have been 0.154s, 0.155s, 0.236s and 0.361s, while defeat by Charles Leclerc in Baku's main qualifying session was by 0.188s. In the races, Red Bull has been in another league.
The primary problem Red Bull has battled in qualifying is front tyre warm-up. This is likely thanks to the aggressive levels of anti-dive in the front suspension that also reduces brake feel and makes it easier to lock up. At short, sharp Monaco, this could be a particular problem.
It's also a circuit that will dampen the advantage conferred by one of Red Bull's many strengths, notably its aero efficiency. Both with DRS open and closed, it's formidable on the straights and there aren't many of those in Monaco. This could also make qualifying a little more difficult.
Therefore, it's not impossible to envisage a situation where Alonso, who won Monaco from pole position for Renault in 2006 and McLaren in '07, starts at the front. If he does that, history suggests he could stay there. And while Alonso and Aston Martin's prospects of picking up a win this year are already reasonable given he's been best-of-the-rest in four out of five races this year and therefore consistently well-placed to pick up the pieces should Red Bull falter, Monaco offers the tantalising possibility of a victory shot on merit.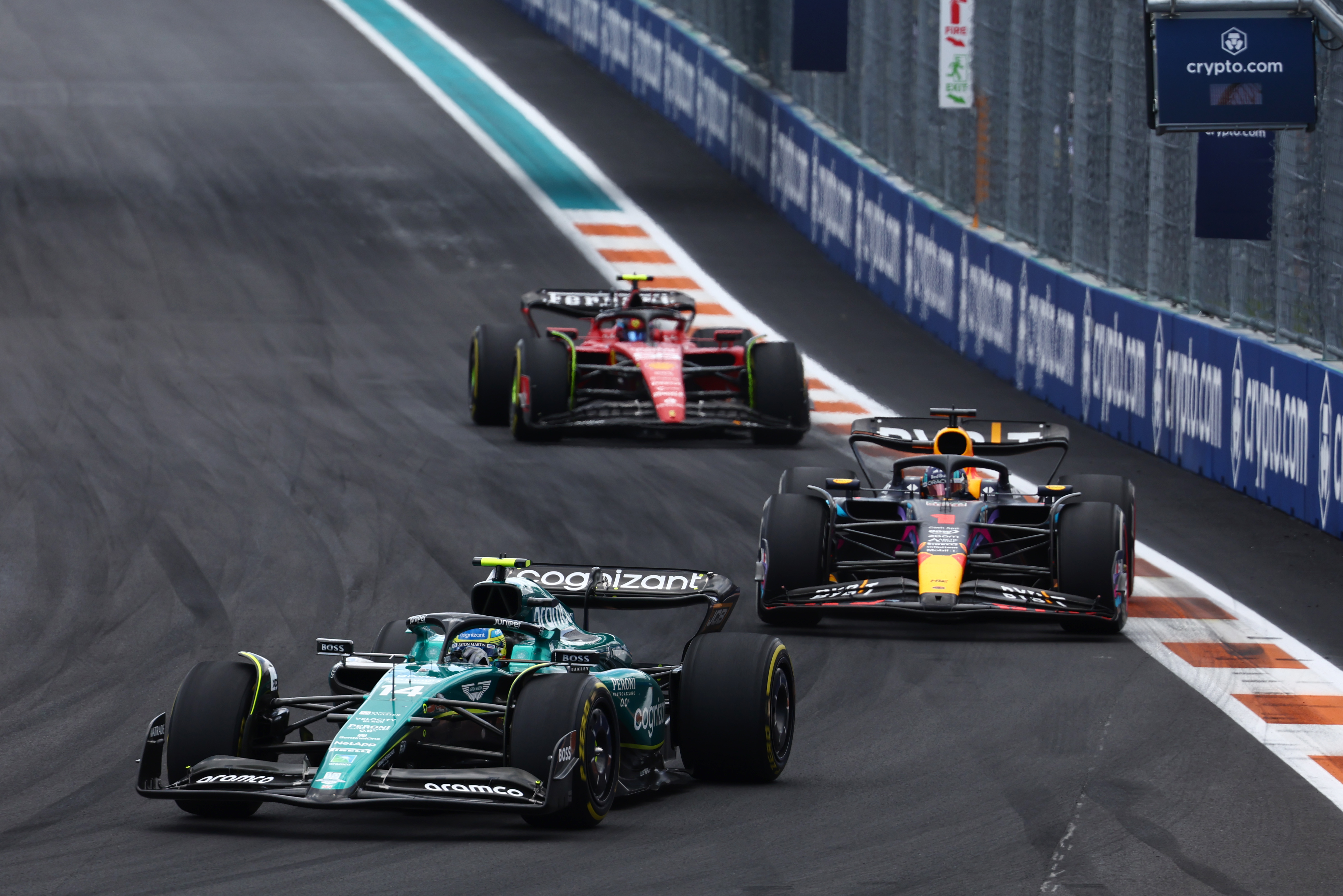 The team is aware Monaco does raise the chances of such an outcome, although it's being realistic about the prospects.
"I'd love to say that a win's possible this season," said technical director Dan Fallows.
"There are obviously some circuits where it's not the normal run of play necessarily. Sometimes cars that have particular characteristics can play out, for example, in Monaco, tracks like that. So I'd love to say that.
"But honestly, I think we're realistic about our situation, where we are at the moment. Our focus is really on just maximising the amount of performance we get on the car in the shortest possible time. And we'll see what kind of rewards that brings."
The route to victory for Alonso sounds simple on paper but is far from straightforward. To pull it off would require a strong qualifying performance from Alonso. That's perfectly possible as he's spectacular when hustling his car around the streets of Monaco.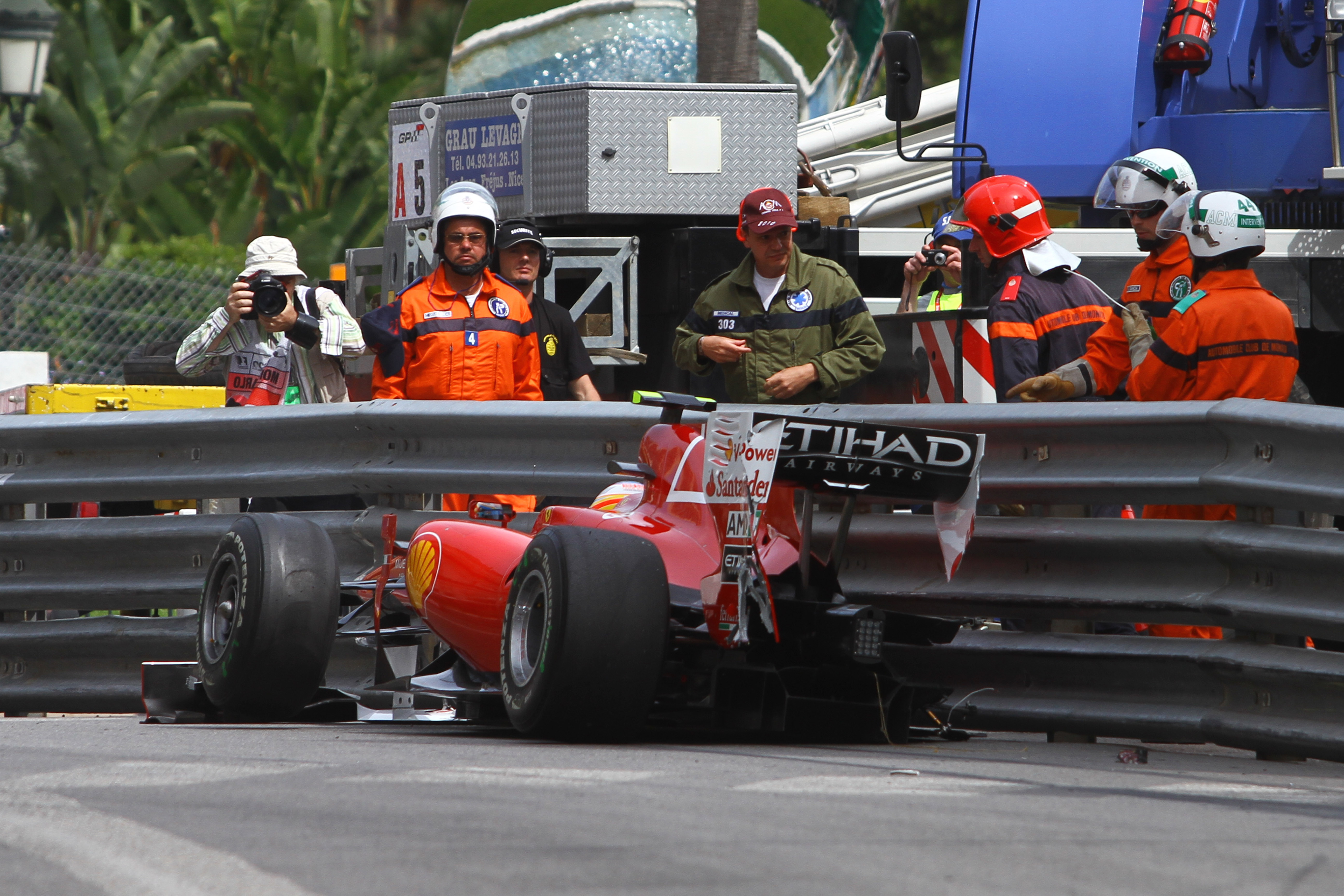 That's provided he avoids getting too over-confident, as he did in 2010 where his aggressive approach to Massenet led to an FP3 crash and a Ferrari that needed to be rebuilt around the spare chassis. It's perfectly possible he could start on pole position – assuming he outpaces not just the Red Bulls, but the rest – including home hero Charles Leclerc – on Saturday.
Then, it will be a case of covering whoever is behind strategically. If it's a Red Bull, that won't be without challenges. Staying in front on track is perfectly doable for a driver of Alonso's quality, Daniel Ricciardo showed that emphatically in 2018 by overcoming a hybrid failure to lead a queue of cars home. But if there are two Red Bulls behind, it will require some sharp strategy to ensure there isn't an undercut.
From that perspective, having Lance Stroll in close company would be a boost for Aston Martin at a track where the Canadian only has one points finish in five attempts – eighth place in 2021. And given he has the same machinery, Stroll also cannot be ruled out even though he has been consistently outperformed by Alonso.
There's also another factor to bear in mind. Red Bull will be aware of the potential weakness and will, like all teams, focus disproportionately on qualifying. There will be set-up compromises that can be made to mitigate its front tyre warm-up challenges in the hope of being able to take pole position.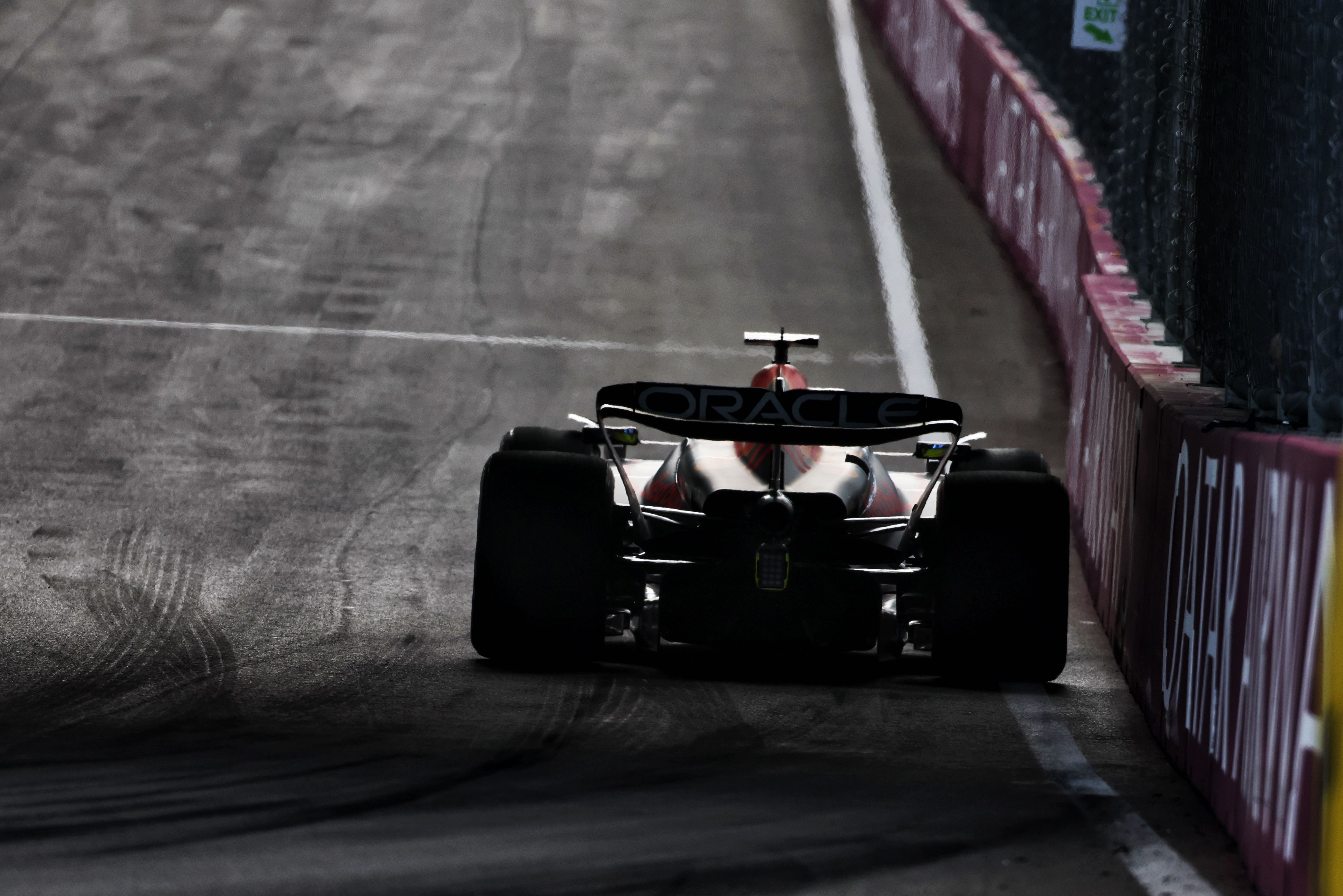 What's more, it can afford to compromise its straightline speed strength and bring a high-downforce, more draggy wing to trade some of that off for corner performance. As Aston Martin performance director Tom McCullough explains, this could complicate matters.
"Red Bull will turn up with the max-downforce rear wing," said McCullough. "And we'll get to see how that car performs where efficiency isn't as critical.
"Monaco is obviously dominated a lot by low-speed car performance. At the moment, we make ourselves look a little bit better relative to some people because of the size of the wing we're carrying. When everyone's on the max wing, maybe that will even out a bit."
For that reason, it's far from a foregone conclusion that Red Bull won't be at the front after qualifying. But in what has been a season of Red Bull dominance, there's the tantalising prospect of a more difficult Sunday for the team.
That throws up not only the possibility of an Aston Martin victory but potentially even Verstappen doing what seems impossible and making an on-track pass for the lead in Monaco. That's something that hasn't happened since 1996, when Damon Hill overtook Jean Alesi's Benetton on the run up the hill out of Ste Devote. Even then, that was skewed by Hill having just stopped for slicks, with Alesi staying out on wets and taking the lead briefly.
As Alonso has said of the chances of challenging Red Bull this year, "maybe Monaco, maybe Barcelona we have a possibility".
You can be sure that if there is a glimpse of a win, Alonso and Aston Martin will go all out to take it.