Fernando Alonso says the help he gave his Aston Martin team-mate Lance Stroll in the Azerbaijan Grand Prix in Baku is a reflection of the fact he wants to best prepare Stroll to "lead the team for the next 10 or 15 years".
Though some fireworks were anticipated between Stroll, son of Aston executive chairman Lawrence, and outspoken veteran Alonso coming into the season, their relationship has by all accounts proven extremely harmonious so far – even despite their clash in Bahrain – perhaps aided by the fact Alonso has overwhelmingly had the upper hand and had far more competitive machinery than expected.
But Alonso had tipped Stroll as a future F1 champion coming into the team and promised to help him realise his potential.
In Baku, Alonso took time out to recommend that the team advise Stroll to copy a brake bias change he'd done on his car. This came after earlier in the race Stroll likewise sought to communicate with Alonso through the team, saying that he would not attack the Spaniard in order to maximise their races, to which Alonso responded with a nonchalant "well, he can have a try".
To Alonso, that in-race communication is just one reflection of a close cooperation with his team-mate.
"We talk a lot during the weekend, already from Thursday – what we both felt here in the past, in traffic what we will do, what will be the plan for each of the cars.
"If we feel something in the car during the race that we didn't speak about and there's something new that can help the other car, normally we communicate to the team.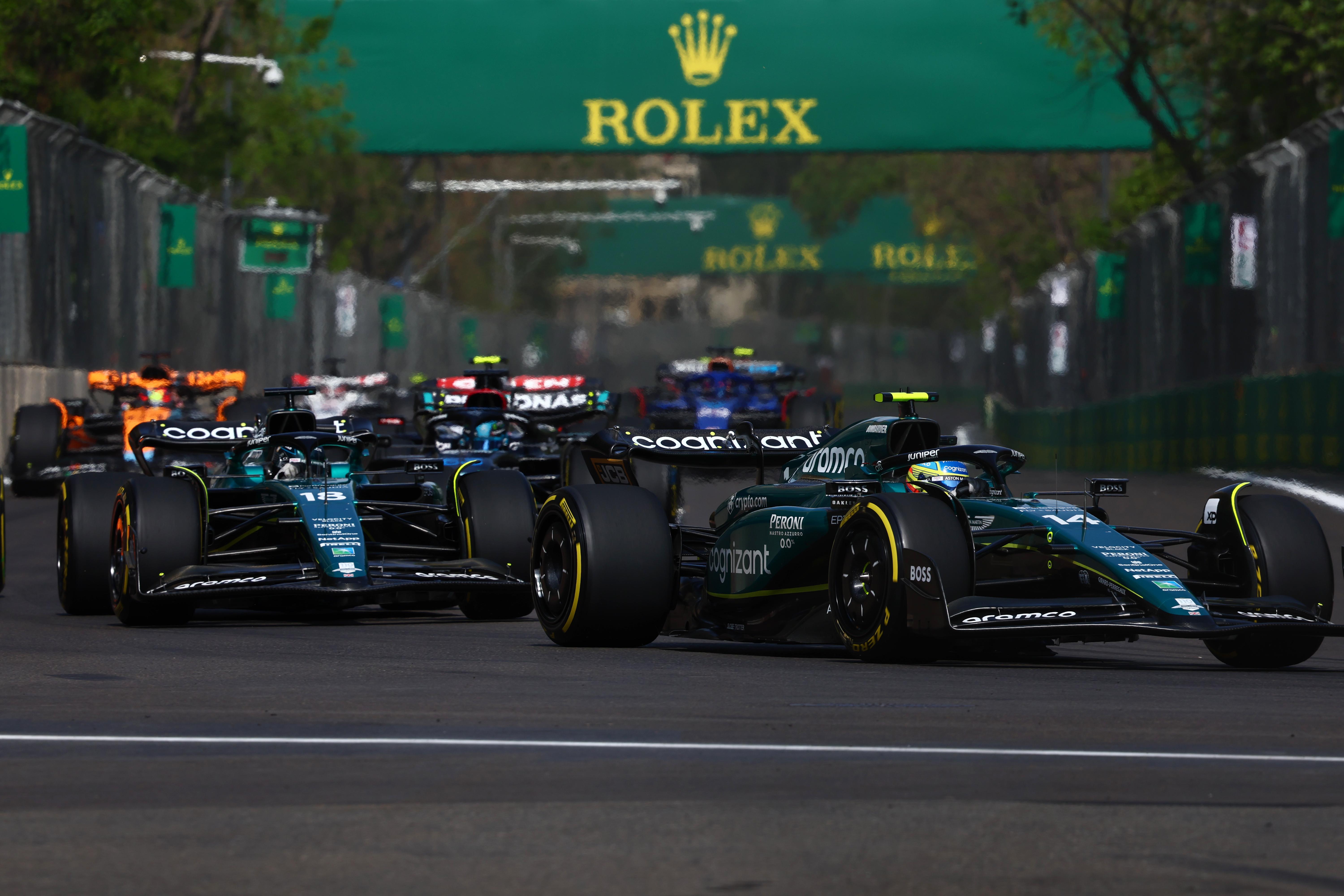 "Yeah, it has been like this. I know that I will be in the sport for a few more years but not many, and he will lead the team for the next 10 or 15 years, so I hope I can help Lance in the next few years."
Though he'd made his F1 debut in 2017, Stroll is still only 24 – so will still be younger than Alonso is now in 15 years' time.
It is far from the first time in Alonso's career that he's had a much less experienced team-mate , with past examples being Lewis Hamilton and Stoffel Vandoorne at McLaren, and Nelson Piquet Jr, Romain Grosjean and Esteban Ocon at Renault/Alpine.
Though the year with Hamilton was famously fractious and the on-track relationship with Ocon suffered after it became clear Alonso was leaving, he says it is nothing new for him to be cooperating so closely with a team-mate as with Stroll right now.
"I had in the past – but only some of my radio were broadcast. For whatever reason now F1 [broadcasting] is kind to me."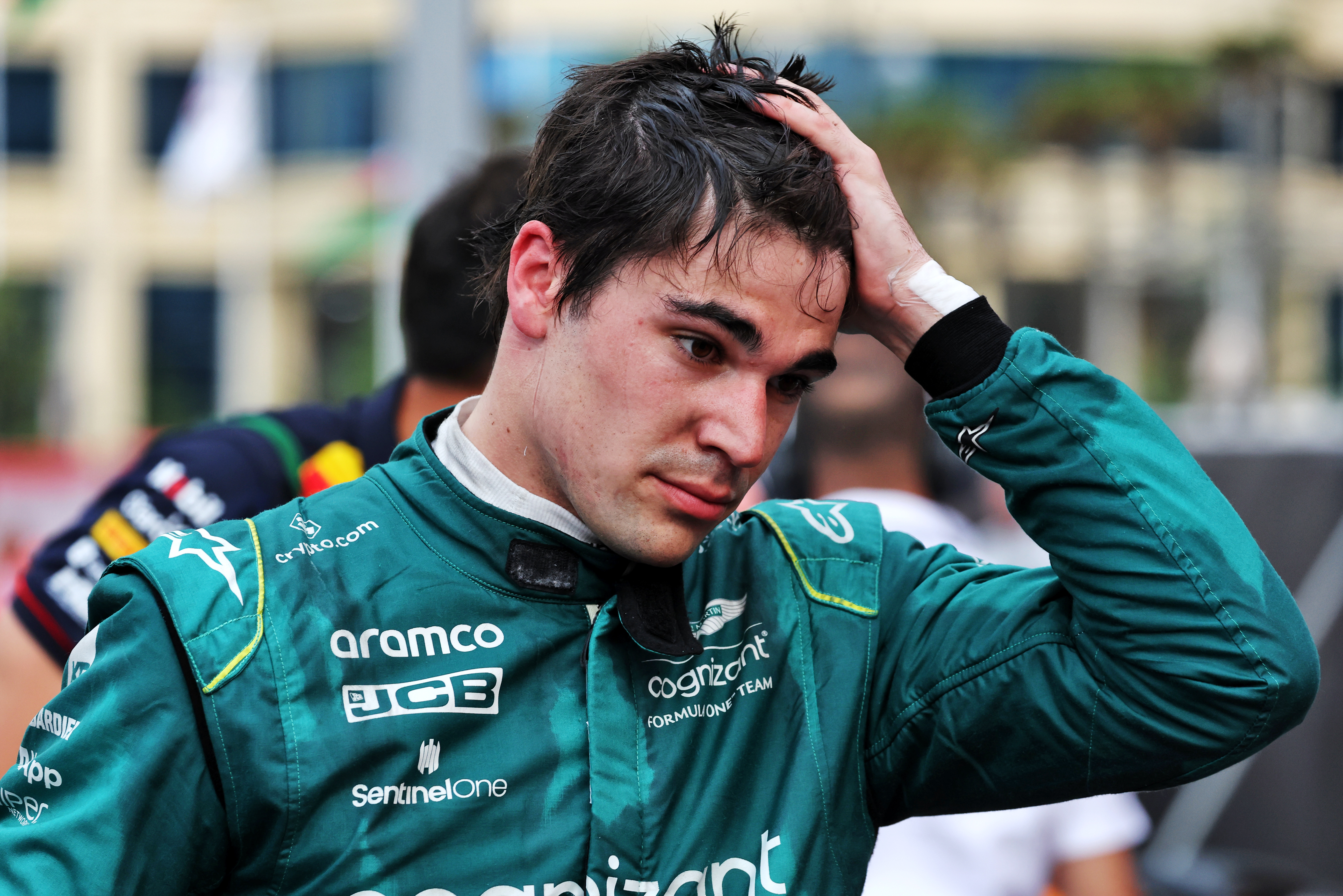 Stroll and Alonso hugged it out in the media pen – as the Canadian found out only post-race that the brake bias instruction had come from Alonso.
"We were both thinking about the race. He had better pace, so I didn't want to push him in that sense," said Stroll.
"Felt like it was smart for us to both manage at the beginning of the race and then he kind of took off and had really good pace on the hards and I struggled with balance and didn't really get into a happy place."
Team principal Mike Krack said the cooperation between his two drivers is "fantastic to see".
"It shows the maturity of Lance and Fernando, the way they work together, the way they also act with each other.
"They have clearly understood that our opponents are not the [other] green car, but others, and I think if we can manage to keep this harmony between the two, pushing each other but also helping each other where it matters, it will only benefit us in the long run."
But he did not agree with the characterisation of the dynamic being like "big brother and little brother".
"Lance is not a little brother, they are both equal level.
"You have many times where Fernando looks at what Lance is doing and vice versa, so I think they are proper team-mates, not big brother and little brother. You can say older and younger perhaps."