The 10th anniversary of the 2013 Spanish Grand Prix means Fernando Alonso has now been stalled on 32 Formula 1 race wins for precisely a decade.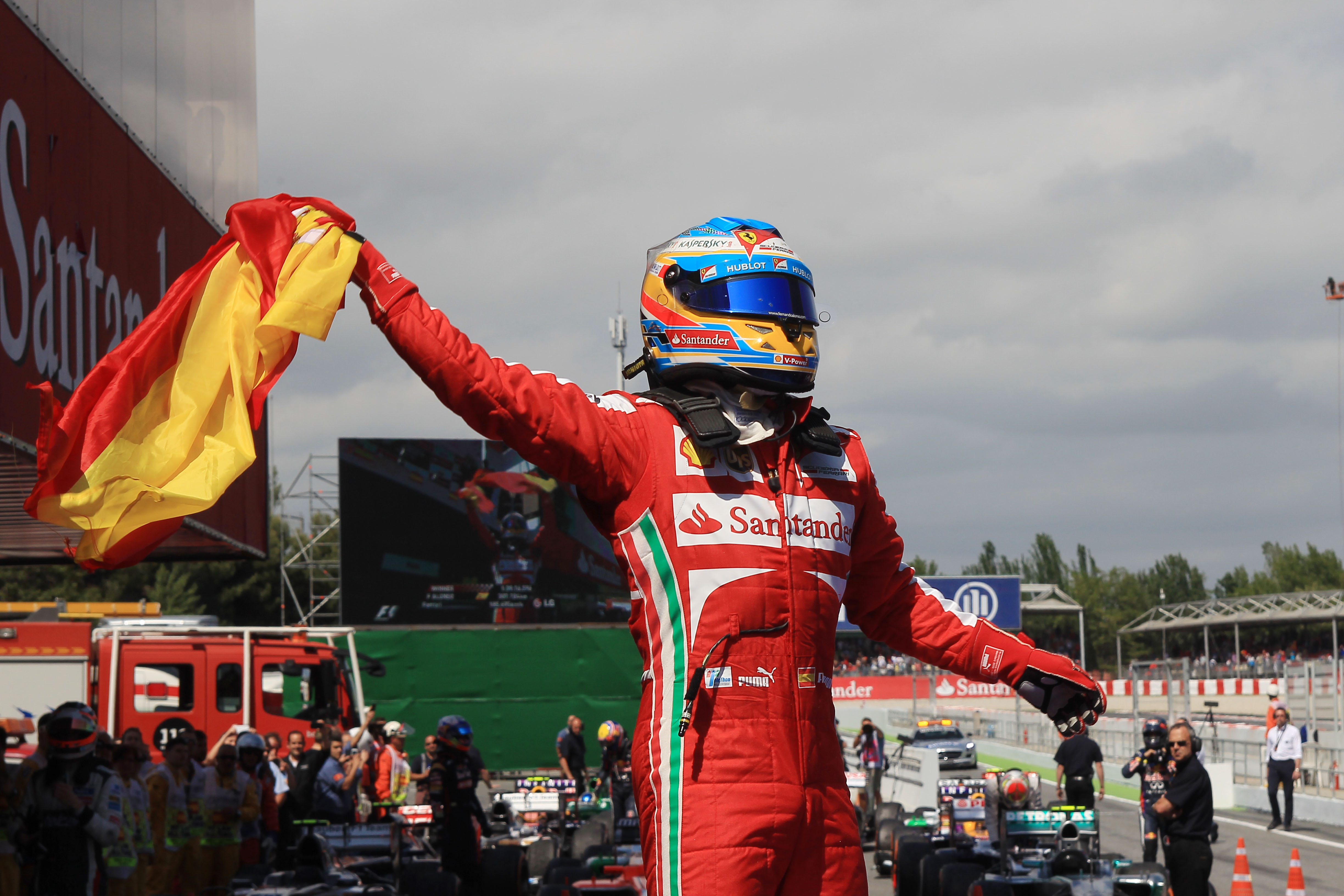 It's not a bad time to hit that potentially depressing mark, given the competitiveness of the 2023 Aston Martin means he's the driver best-placed to steal any wins Red Bull allows the opposition this year.
But the fact that Alonso has remained among the very best drivers on the grid throughout that decade – or at least the years of it he spent in F1, given his 2019/20 pause for extra-curricular racing – makes his win drought a pretty remarkable statistic, and a sign of how much he's harmed himself with some of his career decisions.
Alonso has had 10 winless seasons in his F1 career, naturally beginning with his rookie year at Minardi and including his second, four-year spell with McLaren, but also encompassing his two-year Alpine stint, his final year at Ferrari plus his second Renault year (the Ferrari-dominated 2004, in which team-mate Jarno Trulli did grab a Monaco victory) and year two of his stopgap Renault return in 2009.
None of those were bad seasons performance-wise, but some were below par for him – by his own admission. Others were simply extraordinary.
Excluding 2023 as it's still in progress (but it's fairly obvious which category it would go in should we have cause to make this list again), here's our pick of Alonso's best and worst winless F1 seasons.
---
THE BEST
2017 – M
c

Laren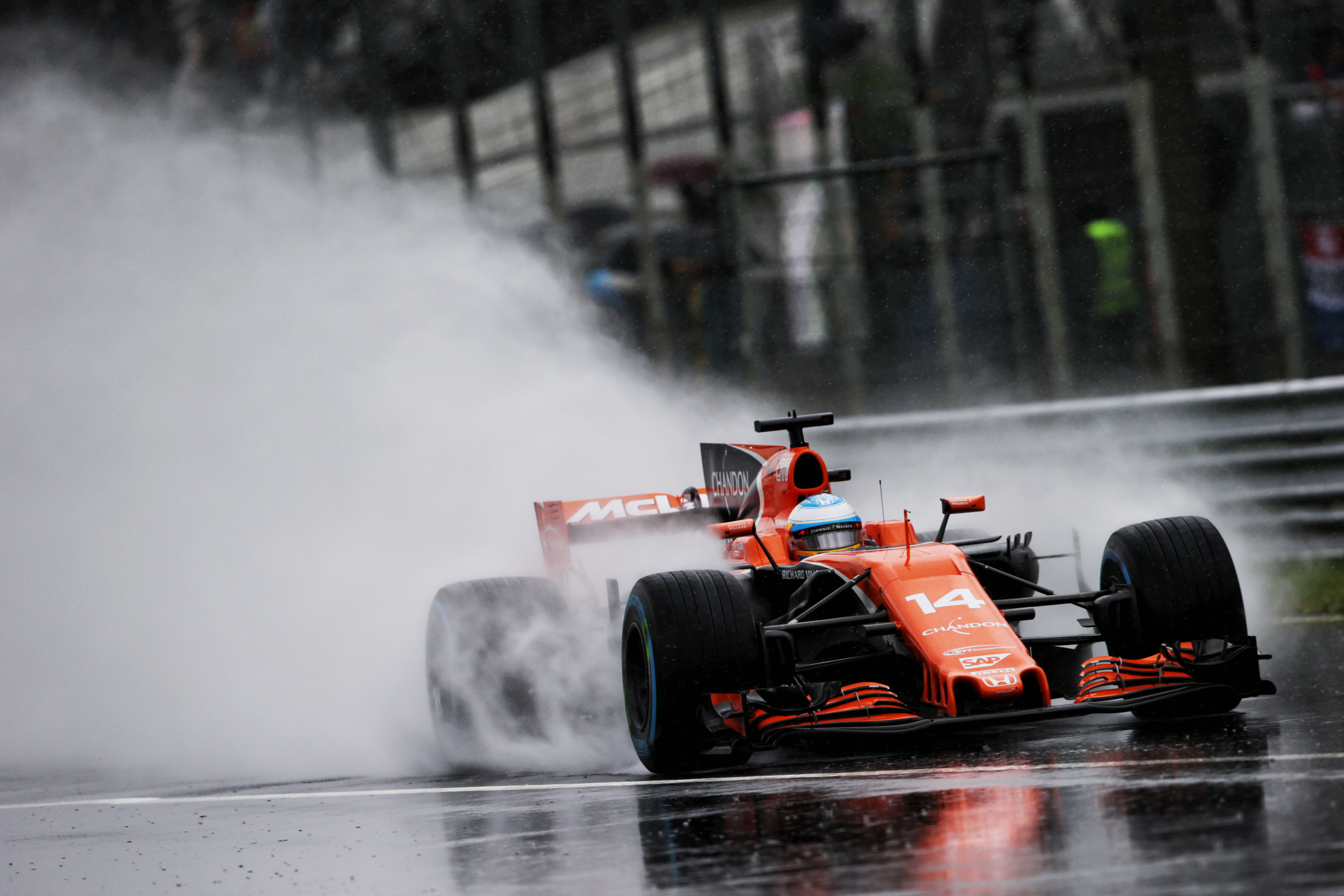 All of Alonso's McLaren-Honda years were a mix of against-the-odds brilliance and playing-the-villain frustrated mischief, qualifying laps that shouldn't have been possible mixed with "GP2 engine!" radio moans and trackside deckchair appearances.
Year three, 2017, narrowly stands out as his personal performance highlight, as both Honda and McLaren began to find their feet a little again in the first season of the new aerodynamic rules and Alonso appeared revitalised by that glimmer of hope.
This was still a car with a substantial straightline speed deficit and initially very poor engine driveability, and Alonso still retired from nine races, mostly for mechanical reasons.
But top-eight qualifying efforts in Spain, Hungary, Singapore, the United States and Brazil were remarkable performances. Sixth in Hungary was the high point results-wise, but Singapore looked like it had the potential to be the highlight had he not been wiped out by the chain reaction from the Ferraris' startline crash.
Along the way, Alonso did terminal damage to new team-mate Stoffel Vandoorne's fledgling F1 career through sheer performance superiority, and took a race off to go and make a spectacular Indianapolis 500 debut – the beginning of the 'Triple Crown' quest for wider personal glory, which felt like it had a general revitalising effect that paid off in F1, too. – Matt Beer
2001 – Minardi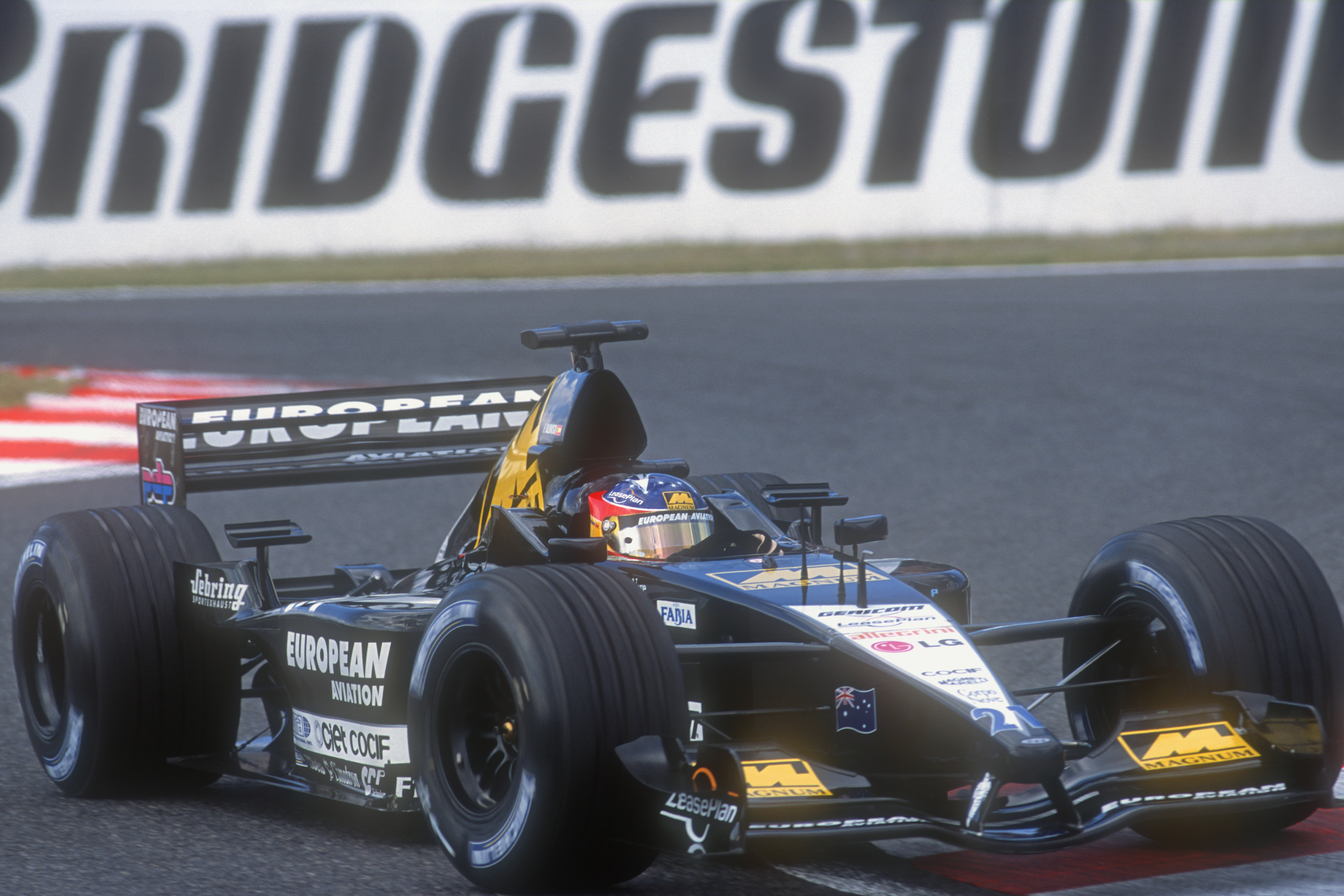 Driving for Minardi in 2001, Alonso's rookie season was in a car solidly, and by a significant margin, the slowest on the grid. But, like George Russell at Williams in 2019, he didn't let that stop him from showing his obvious world-class credentials.
Powered by a four-year-old engine 130bhp down and 30kg heavier than the pacesetters, the Minardi was well off the pace even of the next slowest cars, but on several occasions Alonso managed to outqualify various Arrows and BARs.
His most outstanding performances were probably those of Imola and Suzuka. After Alonso qualified ahead of both Benettons and a Prost at the Italian track, Minardi technical director Gustav Brunner was shaking his head in admiration.
"I know the downforce numbers of that car," he said, "and I know the horsepower numbers. It should not be able to do that laptime." This was Alonso's fourth race.
In Japan he finished ahead of Heinz-Harald Frentzen's Prost, Olivier Panis' BAR-Honda and the two Arrows of Enrique Bernoldi and Jos Verstappen. Fully on merit. It just should not have been possible.
But even when the performances were not quite as eye-catching as that, they were routinely brilliant in how relentlessly close to his qualifying pace he could run in an F1 era where it was all about running flat-out between refuelling stops. It seemed he could run on the limit indefinitely, much like Michael Schumacher at the time. When you stood trackside and watched, it was very obvious he was able to push harder than most of the others, the car teetering on the edge but so beautifully hustled.
I had the thankless task back in those days of rating the drivers after each race, much like Edd does now for The Race, and when the scores were added at the end of the season it placed Alonso second behind only Schumacher.
This placement, for a driver who'd be routinely lapped, came in for some ridicule. But only by those not looking at the detail. I stood by it then and do so now: in his rookie season of 2001 I think he was actually the second-best driver on the grid. – Mark Hughes
2014 – Ferrari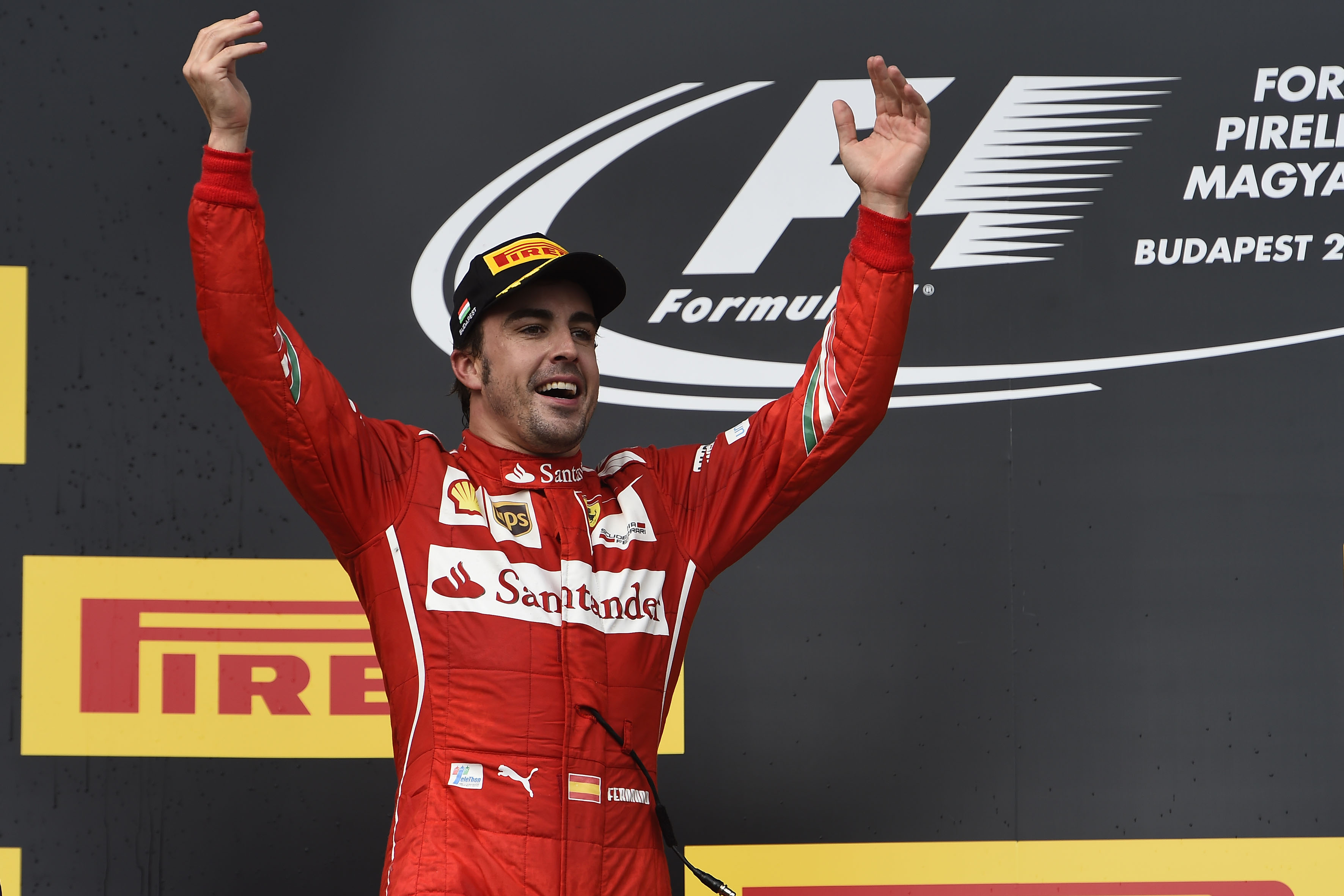 For Alonso, the 2014 season was all about the bitter end of his relationship with Ferrari. But what always sticks in the mind was his outrageously sarcastic arm raised in celebration as he crossed the line to finish a dismal ninth on merit in the third race of the season in Bahrain!
Fortunately, the results weren't usually that bad. That said, Ferrari's failure to get to work on its power unit package for the new 1.6-litre V6 turbo hybrid era in good time meant he spent two-thirds of his racing laps that year running between fourth and seventh. But he performed superbly given the machinery, which was underlined by the fact he obliterated new team-mate Kimi Raikkonen in qualifying and race trim (the points record was 161-55).
Alonso came closest to a victory in Hungary, losing the lead late on to Daniel Ricciardo. It says much about Ferrari that the combination of him driving a brilliant race and the race playing out perfectly for him in terms of opportunity and execution still added up only to second place.
Alonso's hustling driving style in a tricky-to-drive car was much in evidence and explained much of the performance advantage over Raikkonen, and helped ensure Ferrari salvaged fourth in the constructors' championship when it could so easily have been worse.
Yes, there were off-track politics that proved a distraction and manifested themselves in the relationship with Ferrari coming to an end. That was partly as a result of Alonso overplaying his hand in the misplaced confidence that there were no realistic alternatives, only for Sebastian Vettel to exploit a clause in his contract to leave Red Bull early. But that didn't appear to hinder his performances on track. – Edd Straw
---
THE WORST
2009 – Renault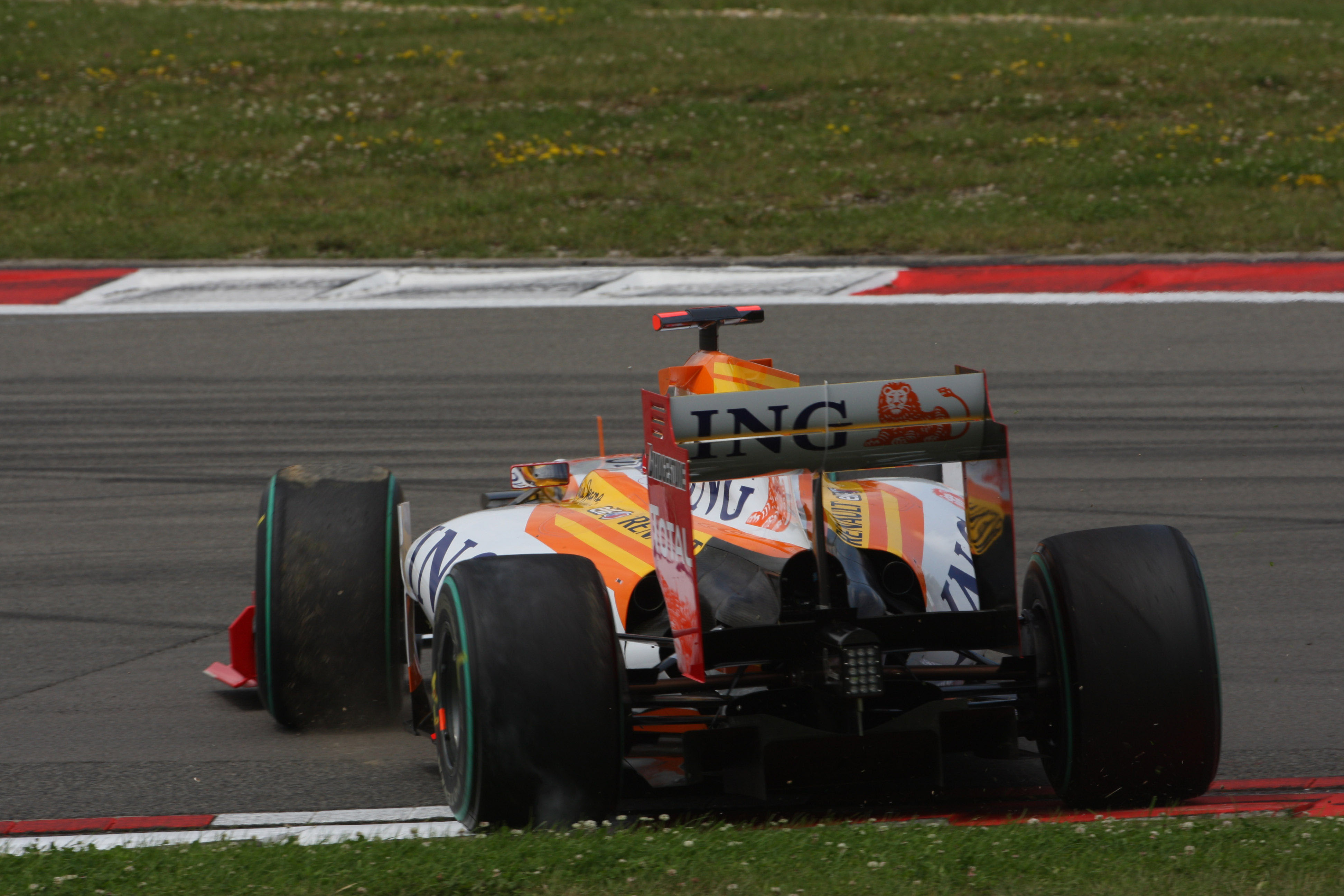 Soon after being released from his McLaren contract at the end of 2007, Alonso had reached agreement with Ferrari for 2010. His two seasons back at Renault – a pale shadow of the team with which he'd won the 2005 and 2006 titles – were essentially just placeholders.
The team made progress through 2008 but the 2009 wide-nose car was a dud. Peak Alonso was as good as ever, as we saw for example with his great drive to the Singapore podium in a mediocre Renault. But more usually it was as if he was just marking time.
Certainly, there was nothing which marked his performances out as better than a whole group of decent drivers in midfield cars around him. You might point to his pole position in Hungary but that was fuel weight-assisted and was no quicker than it should have been given that he was doing an extra stop.
For perhaps the only time in his career, there were no classic Alonso 'wow' moments. – MH
2021 – Alpine
Alonso's comeback season with Alpine in 2021 re-established him in F1, proved he could still cut it after two years away and kickstarted his 'second' F1 career. Without it, he likely wouldn't be at Aston Martin today. But despite being a strong enough campaign to put him seventh in The Race's top 10 drivers of that year, there were some rough edges augmented by his pre-season cycling accident hampering preparations.
This primarily manifested itself early in the season. By his own admission, it took Alonso time to explore the limits of the car and ensure he was extracting all the pace. His race performance at Imola, the first time he'd driven the car in the wet, ranks among the worst Sundays of his F1 career – given it included a reconnaissance lap off, some first-lap grasstracking, an off at Villeneuve that cost a couple of places and twice being passed by Mick Schumacher in a Haas!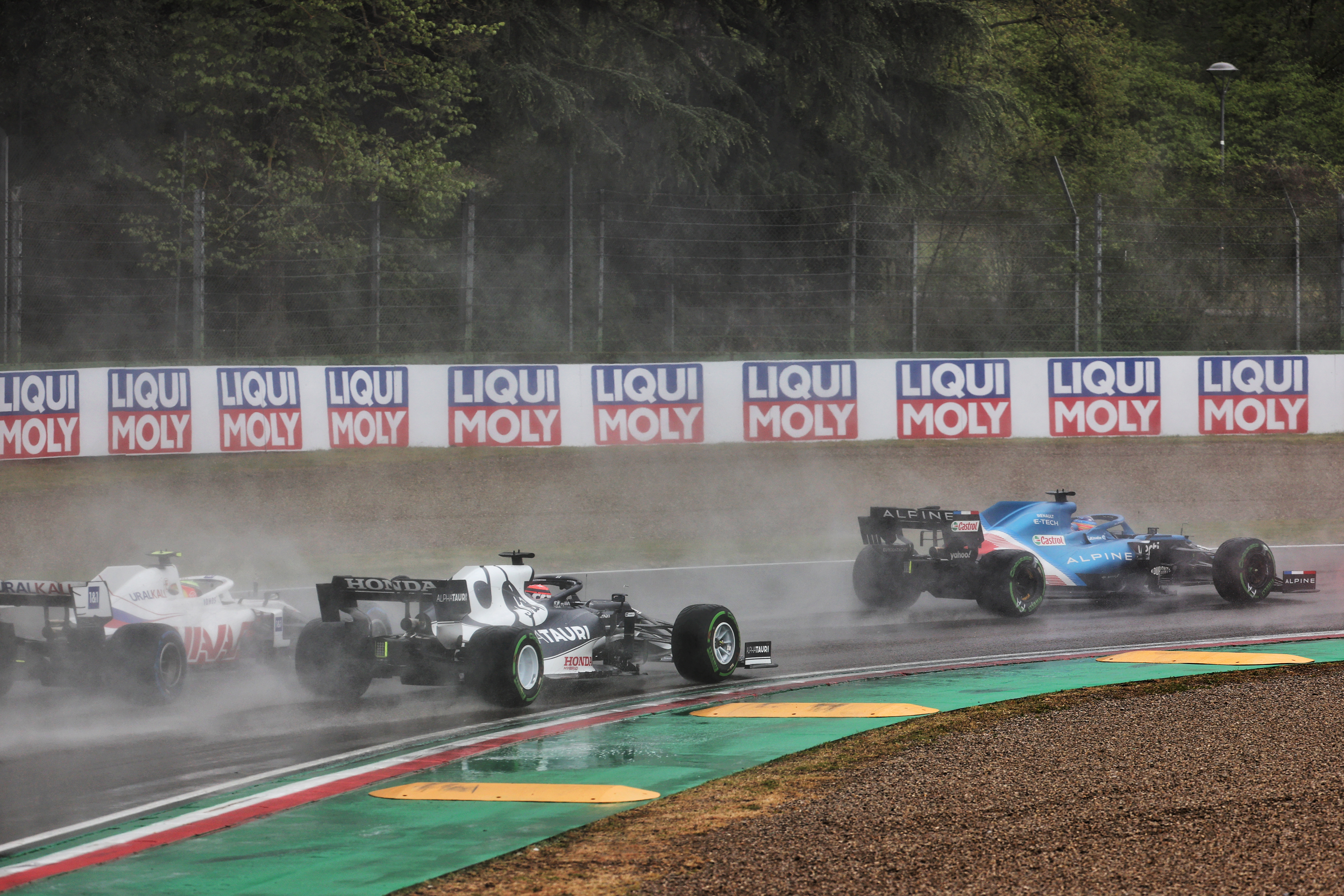 But after two weekends without a point, at Barcelona and in Monaco, things came alive in Baku, particularly in the two-lap sprint after a late red flag during which he turned 10th into sixth place.
With the rust shaken off, the relationship with the Alpine team built and tweaks to the steering to give him the feedback he needed, Alonso was close to his best for the rest of the year. His racecraft was superb and he played a decisive role in team-mate Esteban Ocon's win at the Hungaroring by holding off the charging Lewis Hamilton for 11 crucial laps.
He also showed his ingenuity by capitalising on the curious application of track limits rules to gain at Sochi with some pre-rehearsed Turn 2 runoff abuse.
His third place in Qatar was the peak of the season as he took 10th in the championship standings. It's testament to the strength of Alonso's career oeuvre in F1 that the understandably erratic start to an otherwise strong year means this ranks among his weakest seasons. – ES
2015 – M
c

Laren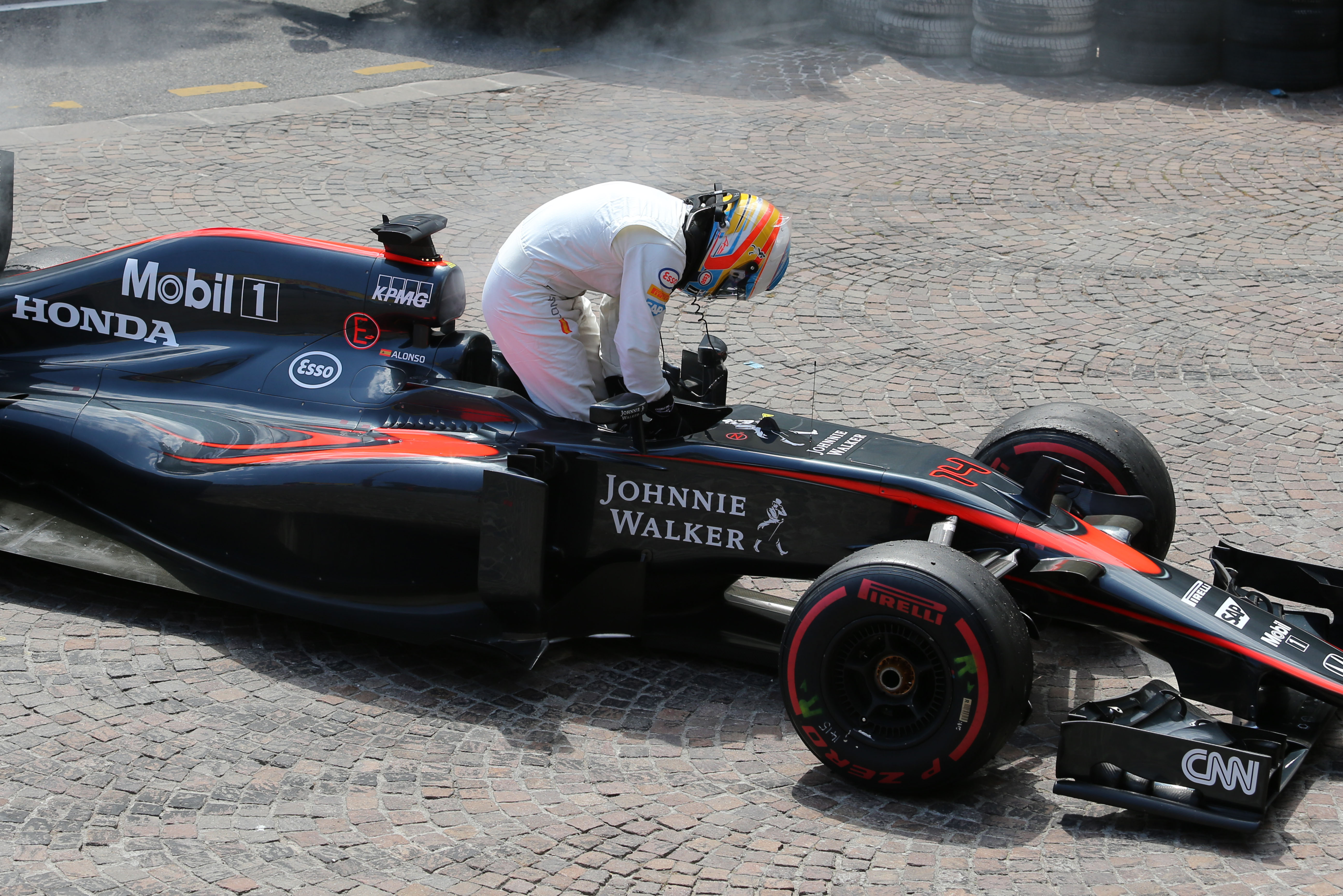 Alonso's first McLaren-Honda season got off to a delayed start due to concussion from a strange testing crash and didn't improve much once he was actually racing.
This was the nadir of Honda reliability and performance, best exemplified by Alonso and team-mate Jenson Button starting from the back at Spa with 105 places of grid penalties between them.
At most races it still felt like Alonso was dragging more out of a frankly terrible package than most others could, though there generally wasn't that much to choose between him and Button. He did manage an opportunistic fifth place in Hungary.
With the number of problems and penalties skewing performance comparisons, we partly have to take Alonso's word for it that this was one of his worst seasons in terms of his own contribution.
Towards the end of the year he admitted that he'd been wrong-footed by the scale of the McLaren-Honda mess and had mentally tuned out a little, describing himself as driving in "economy mode" to save himself for more competitive cars to come, and admitting that he actually should've done a better job. There was a degree of classic Alonso playfulness in those comments, but it also felt pretty accurate – and understandable. – MB