Ferrari's Jock Clear believes crashes from Charles Leclerc such as his one on the final run of Q3 during the Miami Grand Prix weekend are "a reflection of his mindset" when taking on a rival in a quicker Formula 1 car.
Clear, a vastly experienced engineer, is Leclerc's Ferrari driver coach. They have worked together since Leclerc joined Ferrari ahead of the 2019 season, meaning Clear knows the 25-year-old well.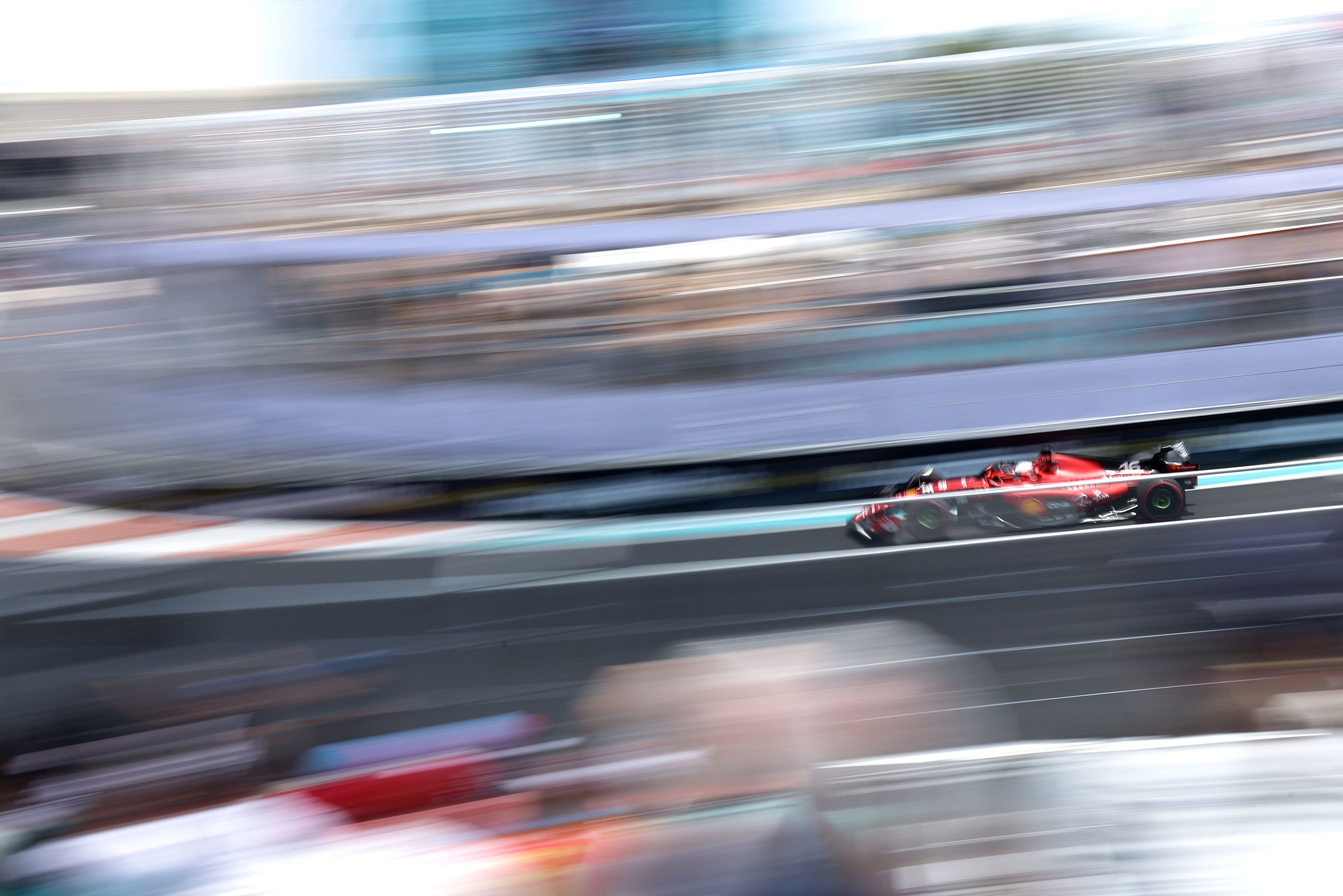 The crash in Miami followed a smaller incident in the final segment of sprint qualifying. In the previous race in Australia, he retired on the opening lap of the race after a Turn 3 clash with Lance Stroll.
Leclerc has a formidable qualifying record in F1, with 19 pole positions. That includes his superb qualifying performance in Azerbaijan, where he bagged pole for the grand prix as well as the sprint pole, which doesn't count towards his statistics.
Clear accepted the price that is sometimes paid for such performances is the occasional mistake and insisted Ferrari is not interested in trying to force Leclerc to take a more calm approach.
"I think so," said Clear when asked if Leclerc has to find the limit. "And in some ways this maybe is a reflection of his mindset when he is up against a car [Red Bull] that is demonstrably quicker than him.
"It's, 'I'm just going to have to make the difference myself', which, of course, physics ultimately catches you out.
"We're not going to say to him, 'Look calm down, Charles' because over the course of a year his qualifying is outstanding and that puts him in a very strong position for a lot of races, as it did last weekend [in Baku], clearly.
"The car's been relatively quite nice here, it's not been a car they had real struggles with this weekend. And I think he's felt the opportunity for a pole position and maybe just got a bit ahead of himself."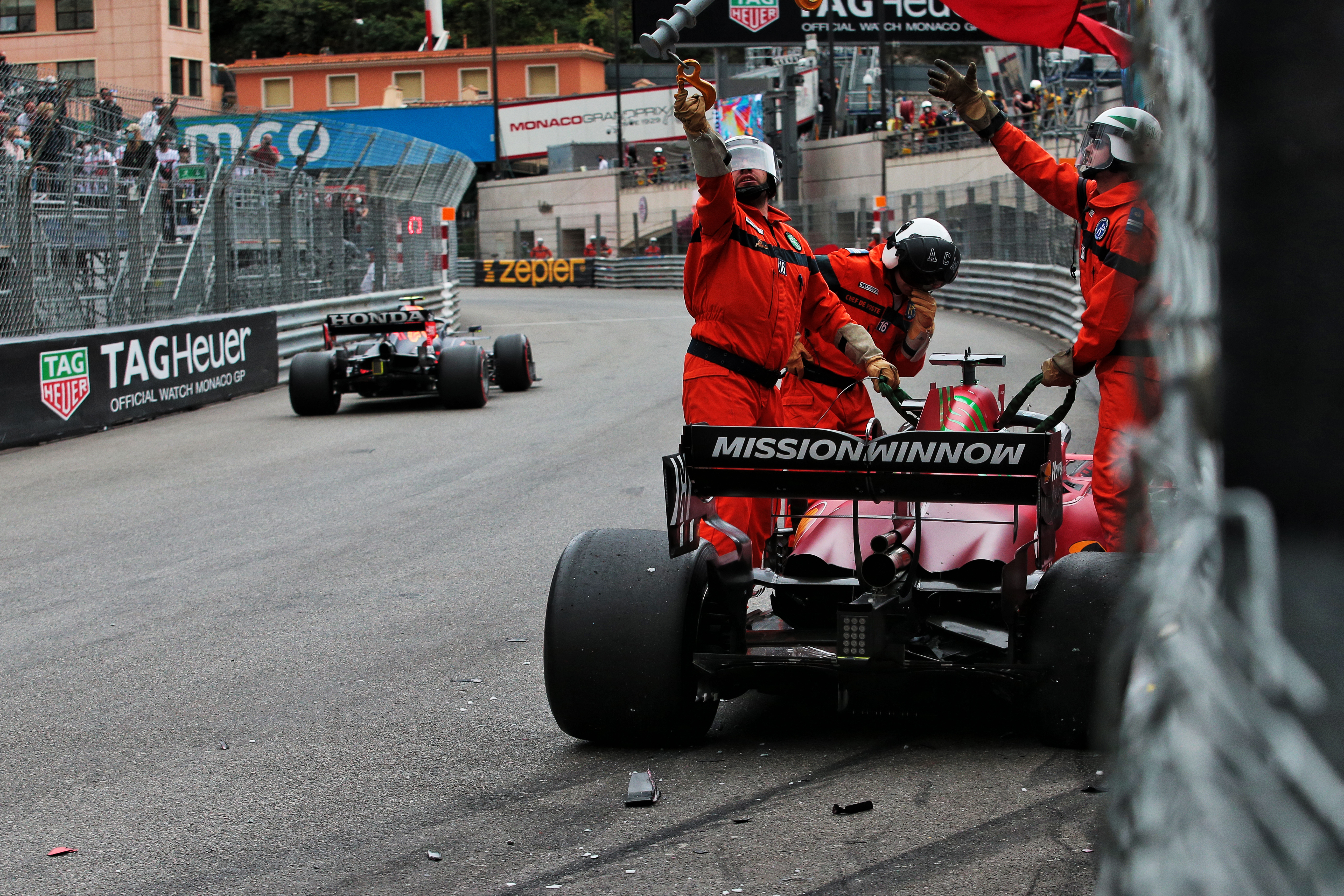 Leclerc has earned a reputation for mistakes, although such incidents in qualifying are rare. Famously, he crashed in Q2 in Baku in 2019 while favourite for pole. That triggered his over-the-radio refrain of "I am stupid, I am stupid, I am stupid". He also crashed at the exit of the Swimming Pool section at Monaco in 2021 on his final Q3 run, securing pole position. Damage caused by that crash, but undetected at the time, led to him being unable to start the race.
He has also made mistakes in races, although by and large his performance level is consistently outstanding. That explains why Clear, at least in public, has no interest in calming Leclerc down even if there is perhaps a need for the Monegasque to fine-tune his risk/reward equations.
In Miami, his crash was the result of taking too much kerb in the Turn 6 left-hander at the end of the Esses preceding the Turn 7 left-hander where he went off. He was already taking more than most, but was wider on that lap, having already made a small error at Turn 1. The car bottomed out as a result, resulting in the spin that put him into the barrier.
While both Leclerc and Ferrari team-mate Sainz have criticised the peakiness of the car, Clear argues that characteristic didn't play a part in the crash.
"Yes, but that's true for all the cars," said Clear when asked if the Ferrari is more peaky when riding kerbs.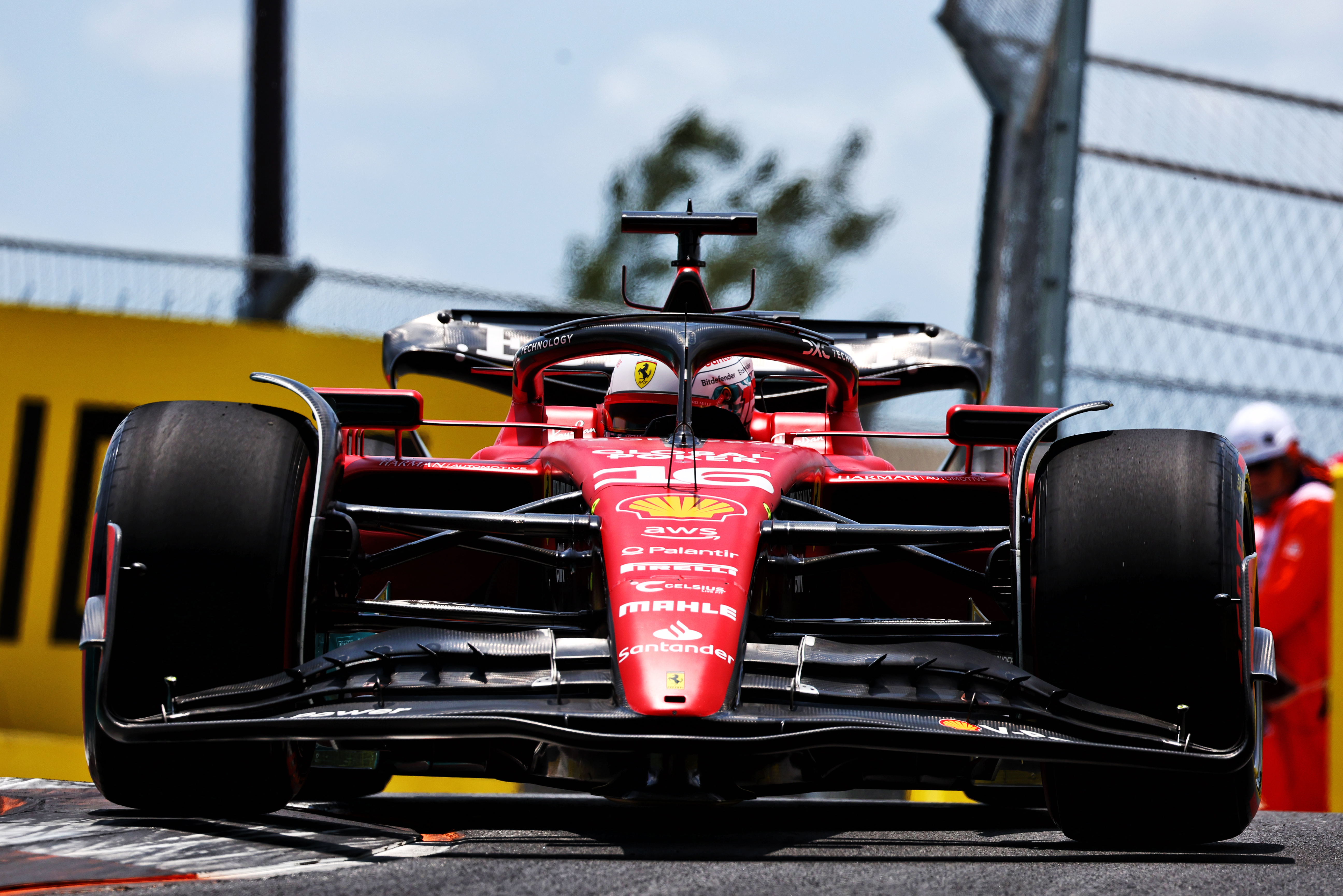 "Max Verstappen's first run in Q3, he had the same issue. Not quite so dramatically, but he aborted his lap having the same wobble over that kerb.
"Obviously, a ground effect car when it hits the kerb, you're shedding most of your downforce sort of instantly. And we saw Charles bottom out in the kerb in Turn 6 and in that scenario, the car will be very tricky.
"But as I say, quite ironically, I think it's a testament to what we've done to improve the car through the high-speed that Charles felt he could go for it on that last lap in qualifying and just pushed too far."
While it's inevitable Clear would defend Leclerc in public, broadly speaking Ferrari will be keen Leclerc continues to walk on the knife-edge in qualifying in particular.
What perhaps it will be pushing for him to do behind closed doors is to better fine-tune his approach to ensure that he doesn't reach for more when already right at the limit of what physics will allow. With that small adjustment, and it will be a minor tweak given that while he does make mistakes they are often separated by long stretches without costly errors, Leclerc will be an even more formidable F1 driver than he already is.