Scott Mitchell-Malm spoke exclusively to Charles Leclerc in October this year to look back on his first year heading a team's Formula 1 title bid. He spoke about Ferrari's flaws, the collapse of his title bid and the relief he's felt in 2022.
After Charles Leclerc pauses to ponder his answer to a question about how he felt he handled leading a Ferrari title bid in Formula 1 for the first time, he smiles and replies: "Honestly, the title fight felt quite short!"
It's been a long day for Leclerc as he sits down to talk to The Race from a room in Maranello, still in his overalls after finishing a seat fit for the 2023 car, so a little levity is welcome.
But of course, Leclerc doesn't find it funny that Ferrari had a car capable of fighting for the championship this year and yet his title bid barely made it past the spring.
"It all started very well," he says.
"Then we've had some technical issues back-to-back, some wrong strategy calls in some races, and then the mistake in France.
"All of these added up. And all of this was race after race after race after race. So it was quite difficult to get a grip and then we came to the second half of the season where basically Red Bull did a step up in terms of performance and have been very strong since we came back from the break."
Leclerc has known for months that Ferrari's shortcomings, and the small part he played in that himself, had doomed a season that started so promisingly back in March.
The inevitability around it perhaps helped take the sting out of Max Verstappen finally wrapping up the title at the most recent race in Japan but it doesn't hide the fact Ferrari has had to front up to some serious weaknesses.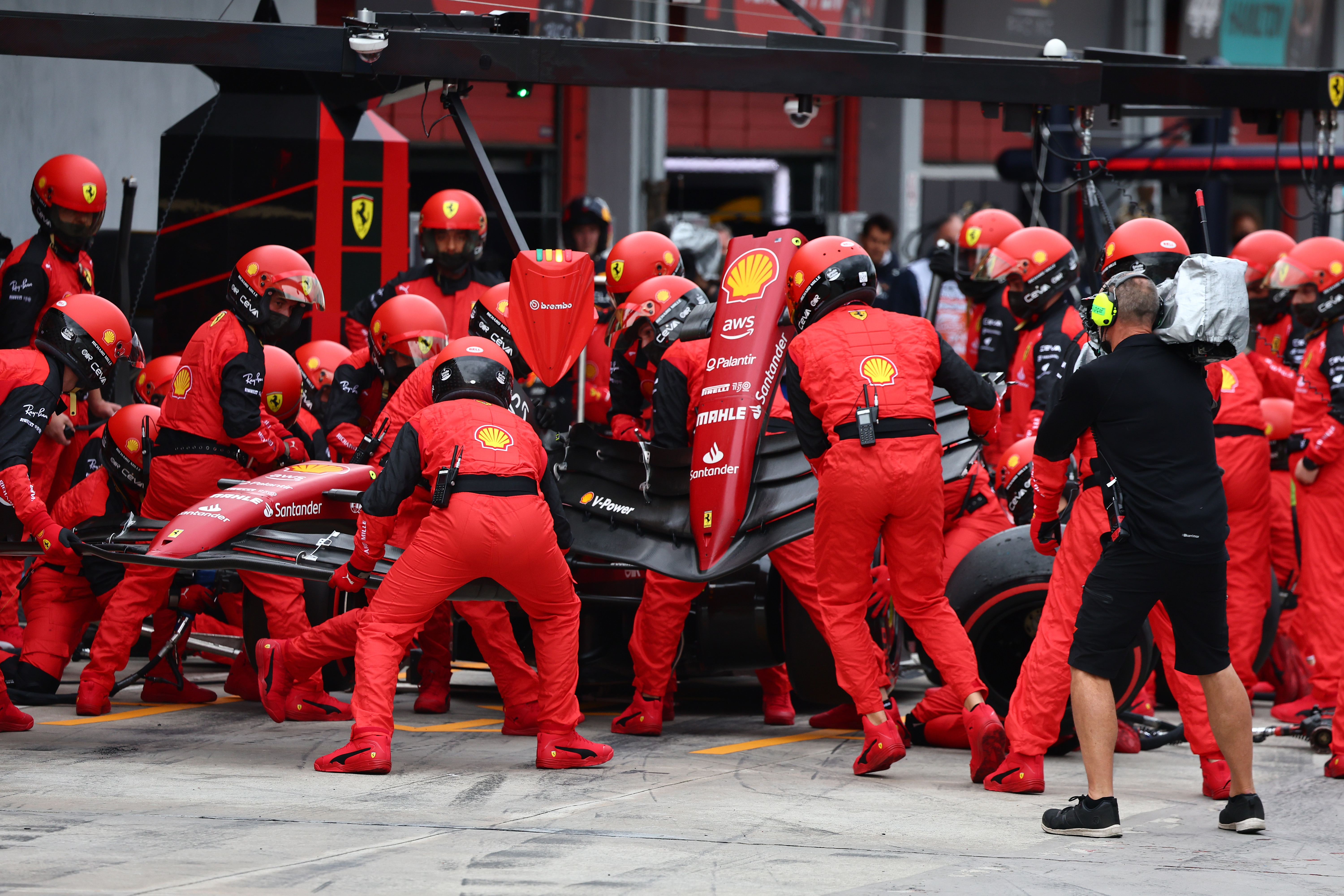 Reliability failures, strategic howlers and the occasional driver errors combined to undermine his efforts this season and allowed Verstappen to romp to a second title while Red Bull is on the brink of clinching the constructors' crown this weekend.
Leclerc sees it all as one problem. He says "it's pretty clear" where Ferrari has been weak, even though the root causes might be different. If you need a hint, Ferrari's record of 11 poles and just four wins might help.
"Our main target now is to become a better team coming Sunday and that means everything – good calls, good strategy, good communication, good tyre management," Leclerc says.
"This is everything as a whole and I think step by step we are working on all of these different things."
After a challenging season like this, one with more races than any other and one in which Verstappen and Red Bull look like they could yet win every remaining grand prix, Leclerc would be forgiven if he pined for the winter break. But there's still work to do.
While Ferrari has made a big step since 2021 and deserves credit for producing a car and engine capable of fighting at the front again, Leclerc thinks it's too easy to say that Ferrari's done the hard part and just needs to tidy up its operations.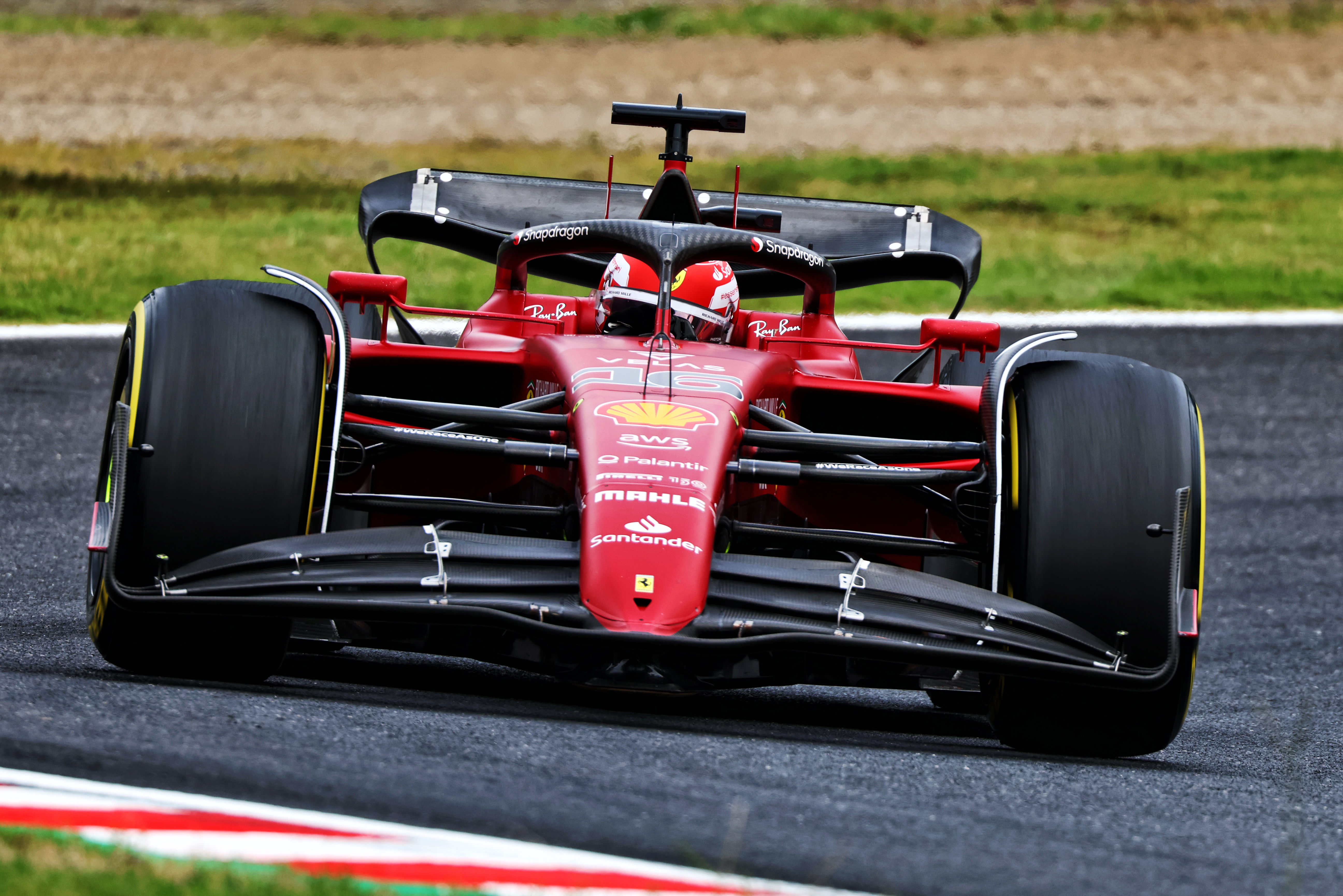 He reckons it will be just as difficult to "go and find the last details" as it was to get a car that has this level of performance. This is why he's not yet ready to let Ferrari commit this wasted season to memory, as he – and the team – believe the end of the 2022 season could be very important to Ferrari's hopes of learning its lessons for 2023.
"The team has done an incredible job of doing such a step forward in terms of performance from last year to this year," says Leclerc.
"But I believe that the last bit is as hard as the bit we've done now.
"To go and find the last details, to actually be a strong team coming on Sunday and making the right calls, the right decisions at the right time, in different conditions, is something super important.
"We've been working on it a lot in the last three races. And I think we've made some steps forward already.
"But we need to keep working because as we saw last Sunday in Suzuka, we've been struggling with tyre degradation.
"We've seen that we've definitely made a step forward on Sunday since the last few races but it's not yet consistent. And we still need to work on that."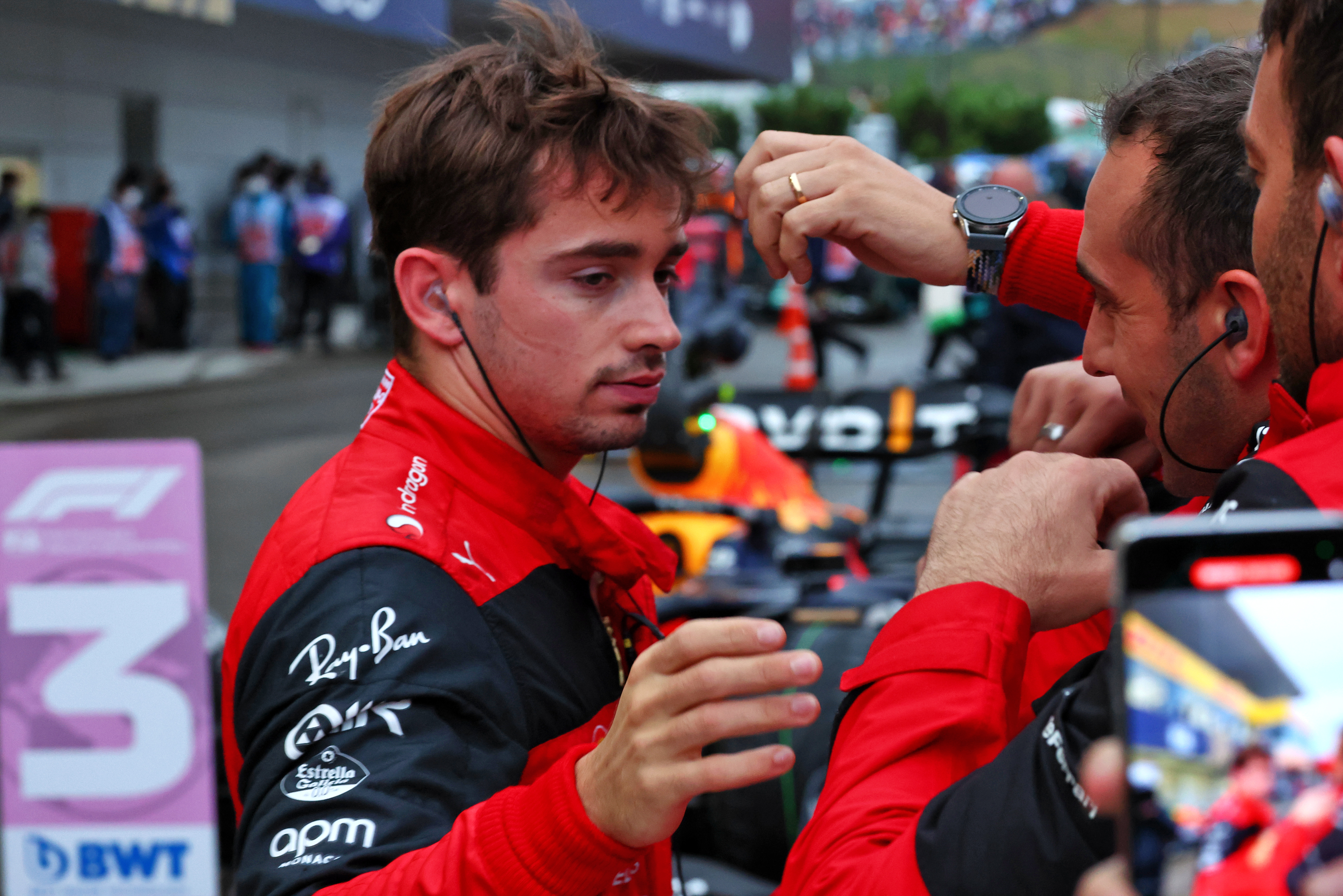 The message is clear: Ferrari's done well to produce a very fast F1 car again but it needs to get better at racing it. Some of the numbers around how it threw away this title and the extent of the Verstappen/Red Bull turnaround are astonishing – such as Verstappen winning 11 times and Leclerc just once since Australia (where Leclerc's points lead was its biggest) and Verstappen outscoring Leclerc 341-181 in that period, including a run of six wins in seven races.
Leclerc's biggest contribution to that was crashing out of the French Grand Prix while leading, a moment Verstappen cited as when he knew for sure he had Leclerc beat and was going to be champion again. Leclerc agrees that was pivotal and views that error as the hardest memory of his season.
"The toughest moments for me are always my own mistakes because I'm always very harsh with myself and whenever I make a mistake, I always take it in a worse way compared to when it's somebody else's," he says.
"Speaking about my mistakes, yes, I made a mistake in France. But speaking about the season like I've done this year… honestly, you're always going to make a mistake in a season.
"This one was a costly one because I was obviously in the lead but it happens."
Any lingering hope he may have clung onto after throwing it off the road in France was extinguished a week later in Hungary. That's when Verstappen won despite starting only 10th, while Leclerc led at the halfway stage but slipped off the podium altogether.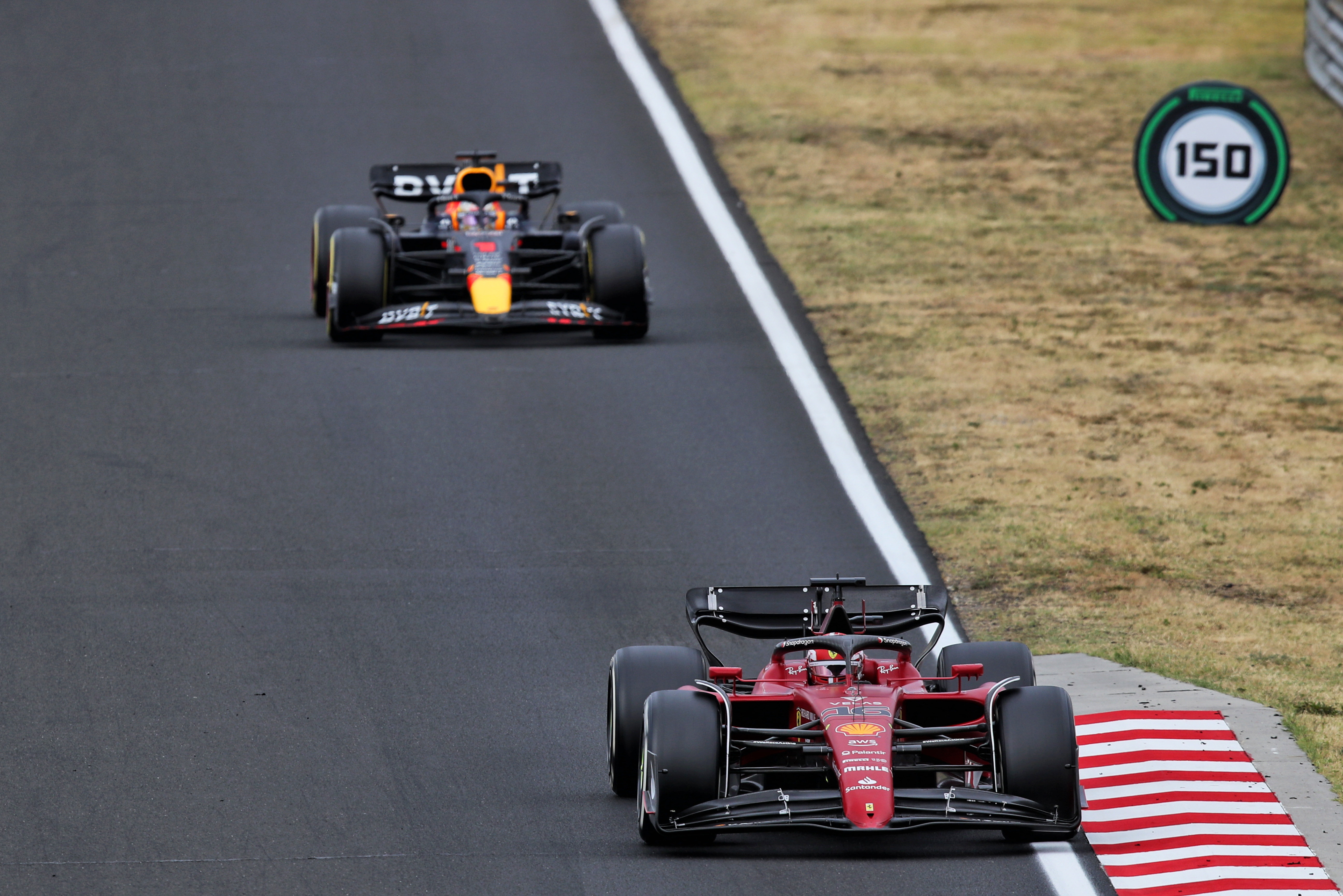 The points gap, Red Bull's emerging performance advantage in races, and the fact Ferrari knew it had more engine-related grid penalties to come meant Leclerc knew his title ambitions were all but mathematically over.
"But that didn't change anything in my motivation," he insists. "I think that's where we had to keep our head up and keep pushing, and try to use these last races in the best way possible in order to become a better team for next year."
Leclerc's a chirpy character and is often inclined to see the glass half-full. Playing Monegasque's Advocate, at least there are signs that Ferrari can match Red Bull and Mercedes (even eclipse the latter again, finally) on the technical front.
Leclerc has been encouraged by the way Ferrari has approached development, even before this season. The team made a good step in 2021 from 2020 (its nadir post-2019 engine controversy) but also progressed through the season too. Leclerc says this has been enough of a strength that Ferrari can aim to keep "more or less the same procedures" and expect another step in 2023.
Car development has been a controversial topic in 2022 and escalated recently amid the budget cap controversy that has engulfed title rival Red Bull. Ferrari has deliberately been cautious with upgrades this year, and at times expressed near-incredulity at how much Red Bull has been able to achieve with the same capped resources.
Leclerc, who has kept his head down and mouth shut while this has rumbled on, says the strictly controlled development process has sometimes been frustrating from his point of view but he trusts how Ferrari has managed it.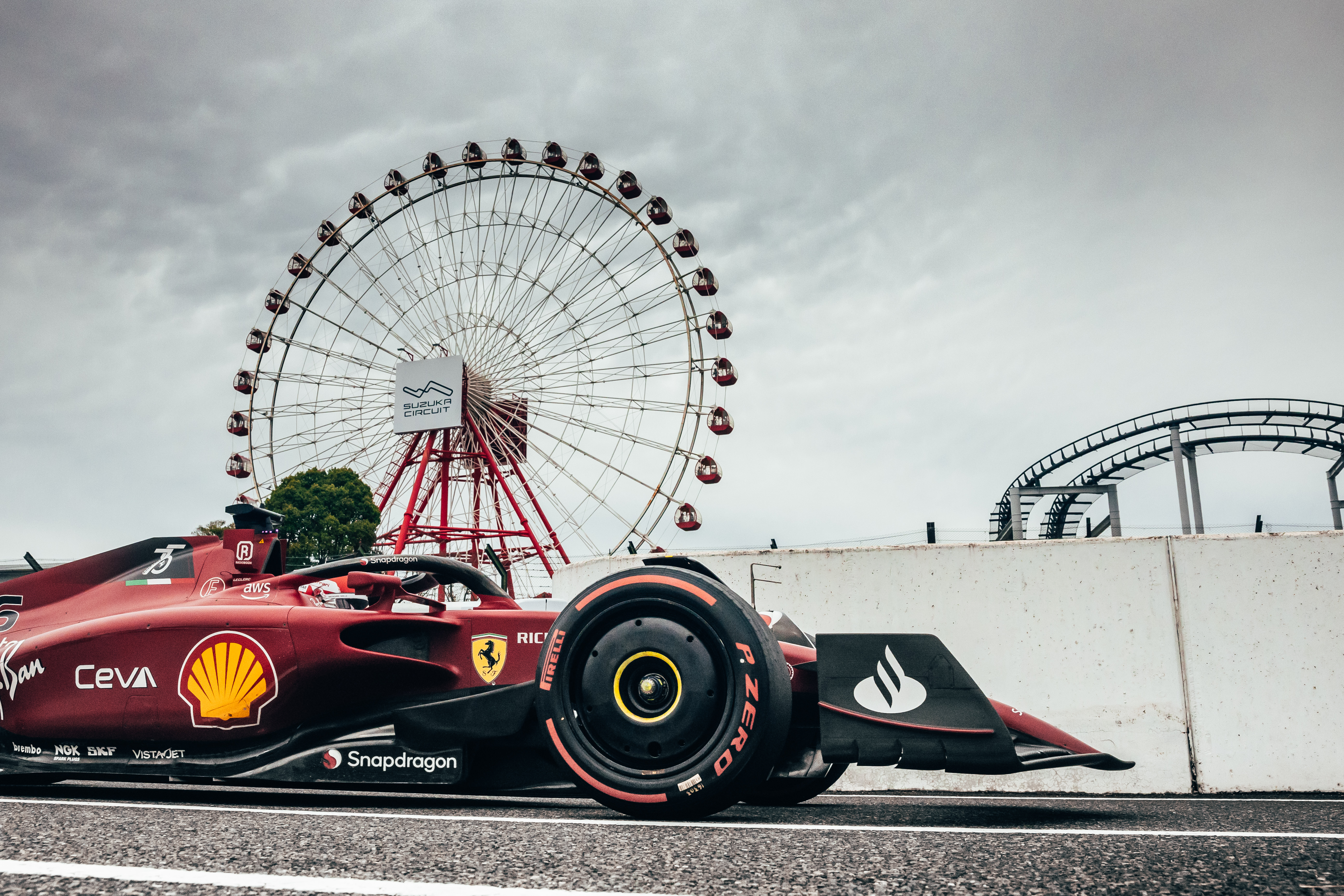 "It's not always nice, because whenever you want something in the car, sometimes the guys say no," he says. "And that's not the best to hear.
"But in the end, it is part of the challenge. I like it. And I think it's great the way we have been working, especially technically, in the past two years.
"It's been two very difficult years for the team. But on the other hand, inside the team, it was always very clear where our weak points were on the car for the performance. And we've been working on them for this year's car.
"It's amazing to see the steps forward."
That let Leclerc be a potent force in the 2022 Ferrari, which has had a very positive front end from the moment it hit the track. His ability to handle an oversteery car blends perfectly with his on-the-edge driving style and that is partly why he has been so effective in qualifying.
It's a shift away from the last year or two, as Leclerc admits "I've always struggled with my driving style to have an understeery car" – even though some of his performances in more recalcitrant Ferraris would suggest otherwise.
And the combination of a car that was inherently more competitive – the most competitive Ferrari Leclerc has driven – and more in tune with his preferences meant Leclerc relished being part of the lead battle again even if it didn't play out as he hoped.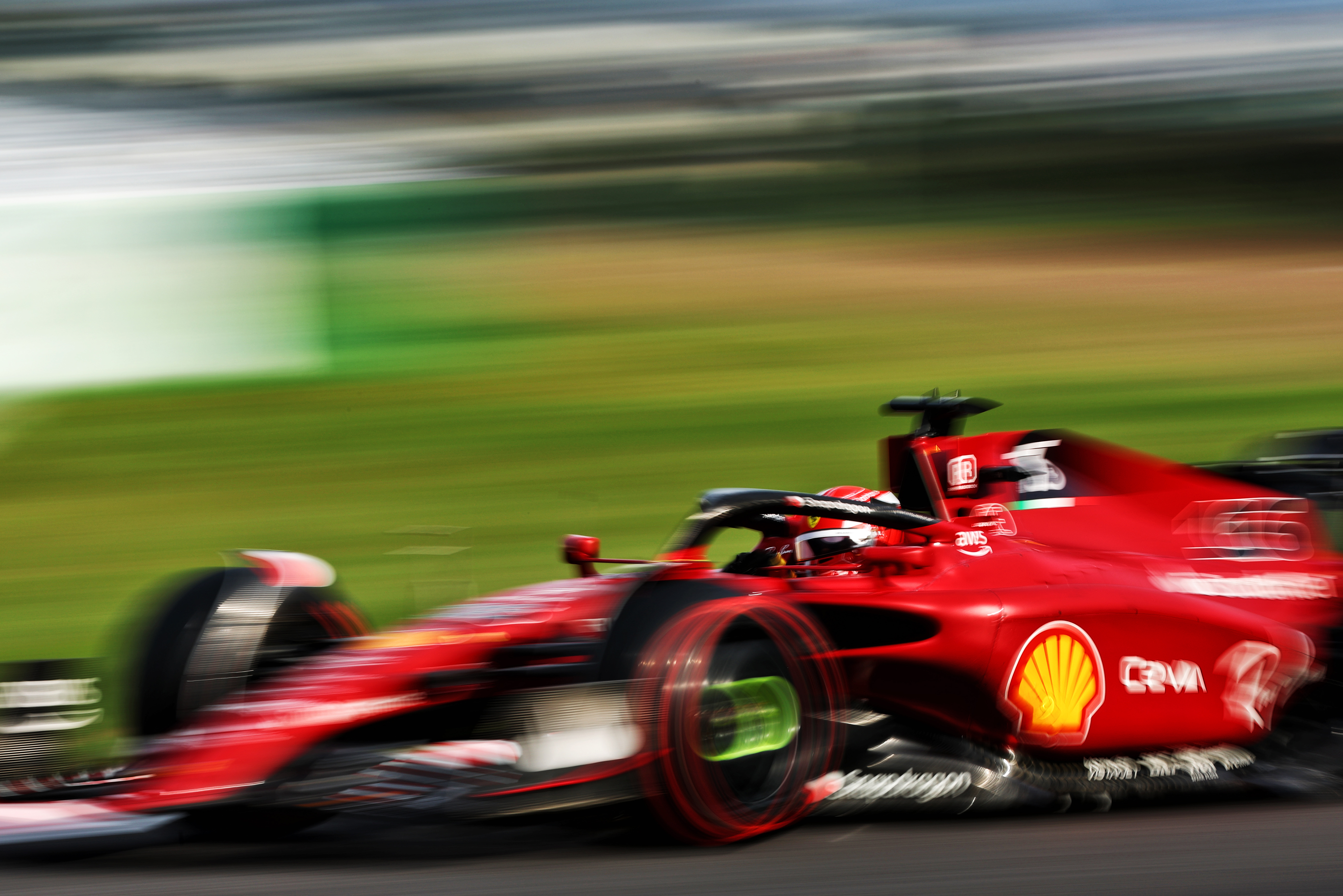 This was the main silver lining in 2022. Even a flawed title-challenging campaign is better than what Ferrari endured the last two seasons, 2020 in particular.
"You've always got the pressure whenever you are a Ferrari driver," Leclerc says.
"I've always had it. It doesn't change to be fighting for top positions this year, if anything, it feels a bit more normal.
"You probably feel even more pressure whenever you are fighting for seventh or eighth with a Ferrari because you know the team doesn't belong there. So you are pushing yourself to come back as quickly as possible to the top.
"It definitely felt nice, at least for me personally. It was a relief to be fighting for top positions after two very difficult years.
"Especially as I did my first year in Ferrari and everything was pretty strong. I was fighting for mostly podiums and sometimes wins.
"But then to do such a step back in 2020 and 2021 wasn't easy. So, I'm very happy to be back."
Leclerc was not perfect this season, and the capacity for an occasional high-profile error is still there. But so it is with Verstappen, who actually made more unforced mistakes than Leclerc this season, albeit at a lower magnitude.
Usually, Leclerc delivered the goods when Ferrari's car and strategy were up to it. Had Ferrari been good enough to go the distance, Leclerc would have pushed Verstappen all the way.
Is he good enough to have beaten him? For a while, it looked like we would find out this season. But Ferrari's troubles meant that was not the case.
Hopefully, the answer will emerge in 2023, though, which Leclerc insists he will tackle in his best form yet.
"The discipline I've had this year was much better compared to my previous years, just in general," he reckons.
"When I mean discipline it's not so much on track, but it's mostly off track, coming back home and having the discipline of relaxing in between races, which was a thing that I never knew before this year. Basically, I was always moving right and left and I would be destroyed from the sixth race onwards during the season. And that wasn't helping.
"I do believe that fighting for wins and fighting back for podiums also helped me personally. I just feel more complete and every year you just learn from the previous experiences. I think this has always been a strength of mine.
"I've always been very honest with myself and tried to learn from my mistakes and try to strengthen my weaknesses.
"I think the first few years it was always very clear where I was. For next year, it's all about working in the details and just trying to improve in every single area by a little.
"That will make a difference in the end. But I feel a much more complete driver than I was."