Charles Leclerc's French Grand Prix crash turned a steep climb into a mountain in terms of his 2022 Formula 1 title aspirations, allowing Max Verstappen to pull a mammoth 63 points clear following the first race after the season's halfway point.
Operational and reliability shortcomings have cost him dearly this season, but even without those, is he simply not as refined a package as reigning F1 champion Verstappen, despite possessing a similar level of peak speed?
Our writers give their takes.
In this car, yes
Scott Mitchell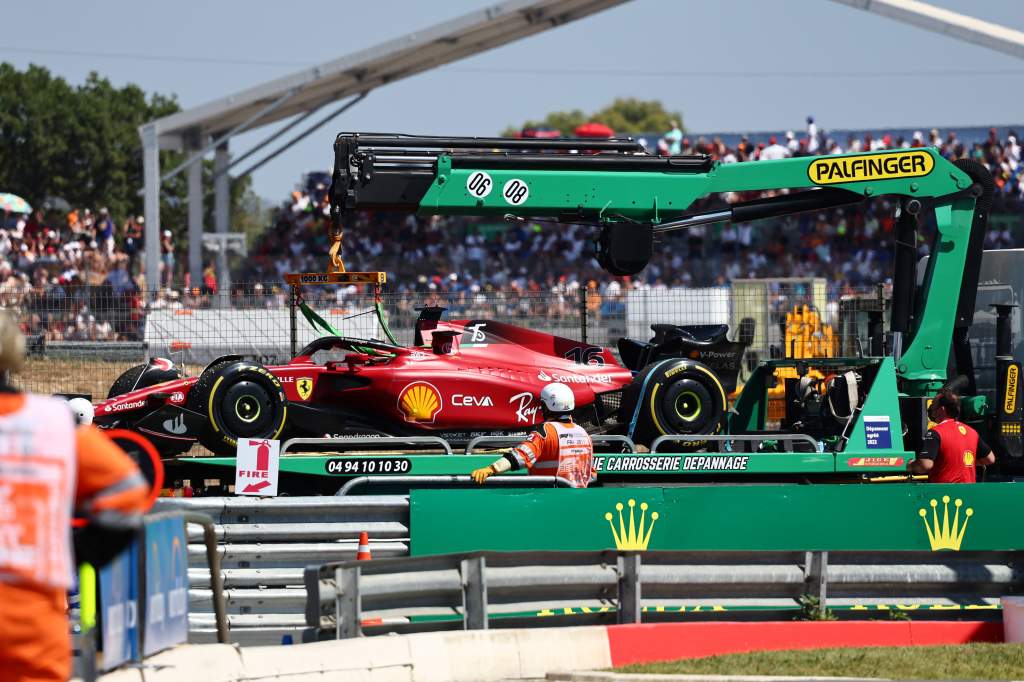 He is – in this Ferrari. Leclerc does make big mistakes, just like all drivers do. Including Max Verstappen and Lewis Hamilton. One or two costly errors a season are always possible.
Leclerc would get away with that in a team that is absolutely on top of its game, and with a bulletproof car. He does not have either of those things.
If he did, then of course a mistake like this would be even more costly. It could swing a tightly-fought championship battle. Alternatively he might have the points buffer to absorb it.
And maybe he wouldn't make the mistake in the first place because he wouldn't be dancing the car on the ragged edge, knowing that right now it is pretty much win or bust.
Too early to say given Ferrari's state
Ben Anderson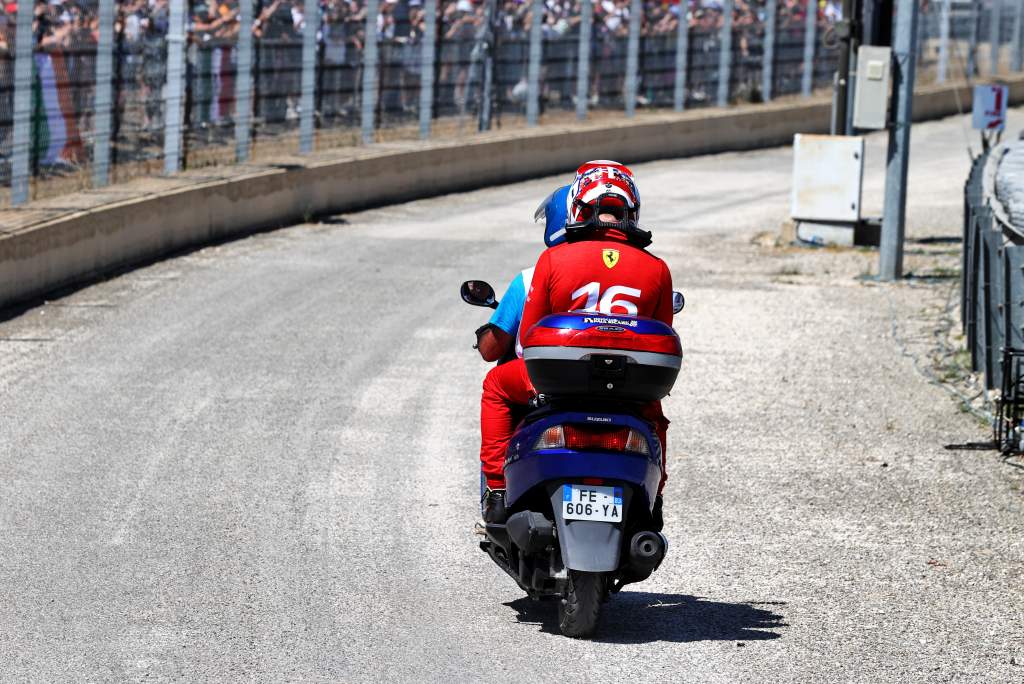 Leclerc has certainly made more mistakes than Verstappen this season so far. Verstappen has been near faultless (though his Red Bull hasn't) while Leclerc has lost important points to his own errors (Imola and France) plus Ferrari mistakes: chiefly the unreliability of Spain and Baku, and the strategy errors in Monaco and at Silverstone.
Leclerc has always been quick to chastise himself, but perhaps he is also overdriving slightly to make up for a performance and operational deficit that Ferrari still has to Red Bull – plus trying to make up the points already lost.
Verstappen and Red Bull is a proven winning machine, whereas Ferrari is still finding its feet at the front after years of inconsistency and underperformance. The car is clearly mega-fast over one lap – but it's fragile, hard on its tyres, and the team is not as strategically sharp as it needs to be. It could also be that the set-up of the car for France gave Leclerc extra work to do in managing those delicate front tyres, which pushed him closer to the limit and ultimately led to him making the crucial mistake that cost him the lead.
Sauber's Xevi Pujolar, who's worked with both, suggests Leclerc is about as fast as Verstappen but maybe lacks the killer mentality needed to beat his chief rival. Whether Leclerc is too error-prone is too difficult to say, considering how relatively immature Ferrari still appears to be in the white heat of a title fight.
On course for a shared-blame defeat
Gary Anderson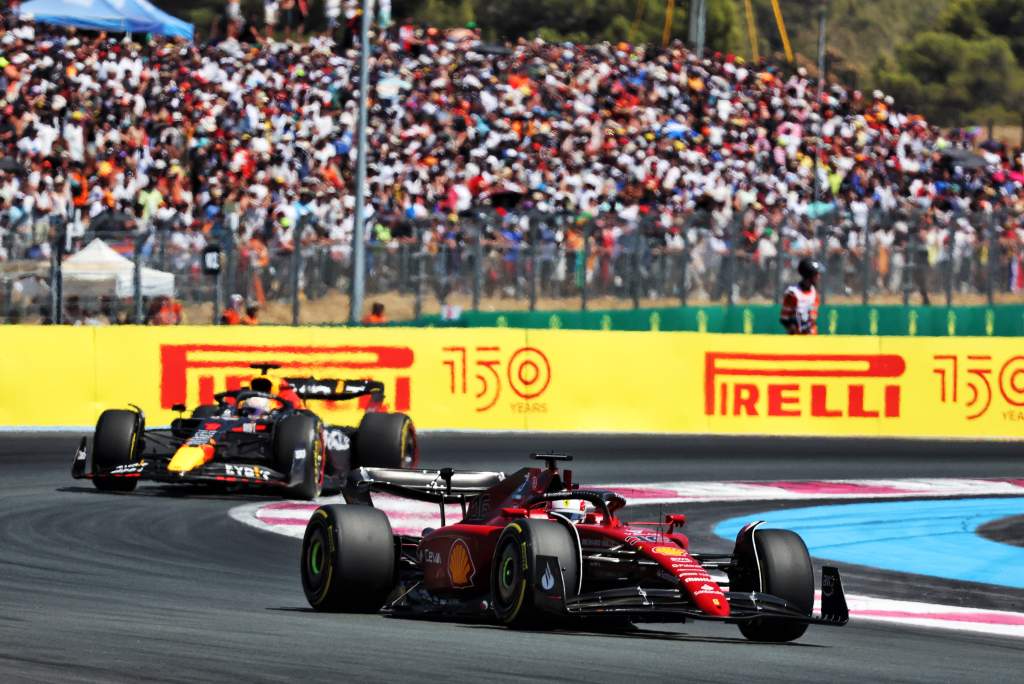 Without doubt Leclerc is one of the fastest out there on one lap, but he still lacks experience when it comes to race decisions.
At the beginning of the race Verstappen was simply putting pressure on him to make Leclerc use his tyres to the maximum – Verstappen was using the DRS to keep that pressure on and the last thing he would have done was to barge past and allow Leclerc the benefit of DRS.
When Verstappen pitted Leclerc knew all he could do was to push on to reduce the risk of an undercut and that was exactly what he was doing when he made the mistake.
Leclerc finishing second, which was what was probably going to happen, would have meant an eight-point loss. Making a mistake cost him 25 – so in the end it's an 18-point screw-up. This is basically what he has to learn: take what you can get when you can get it and don't try to achieve the impossible.
I think it's now 50/50 between Ferrari reliability problems and Leclerc driver errors, so if they do throw the championship away they will both have to stand up and take it on the chin.
An error intrinsic to Leclerc's particular skills
Mark Hughes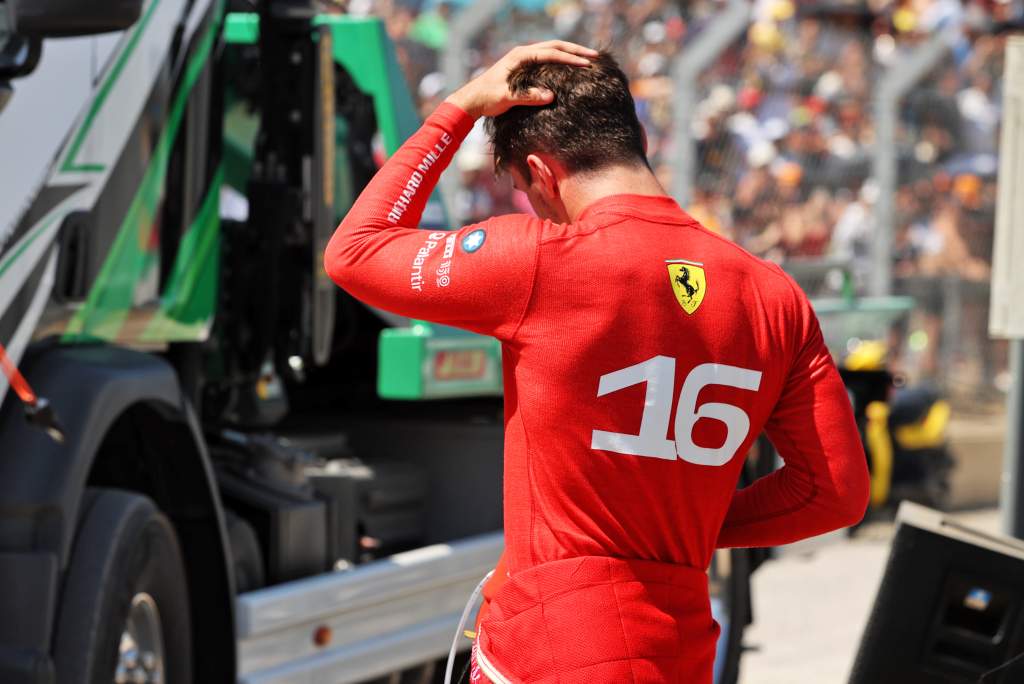 Leclerc's amazing speed comes primarily from his ability to live with a wayward rear end, which brings a real advantage this year in particular with front tyres, which are generally a little under-powered relative to the rear. If you can live with a more oversteer-y balance than the others, it carries a significant advantage this year.
But around long, high-speed corners there's not really much advantage to be had from that ability, as it simply overheats the rear tyres. His ease with that balance probably played its part in his being quite relaxed about the rear being under a lot of stress at that part of Turn 11, but at those speeds a rear slide is a big deal.
So, yes, although it was his own error (unless of course it turns out that there was a particular wind gust there at that moment), it's also part and parcel of why he is so fast. He can sit the car on the edge to pull performances from it which maybe flatter it on occasion. But inevitably that can bite sometimes.
He's not the one out of his depth
Sam Smith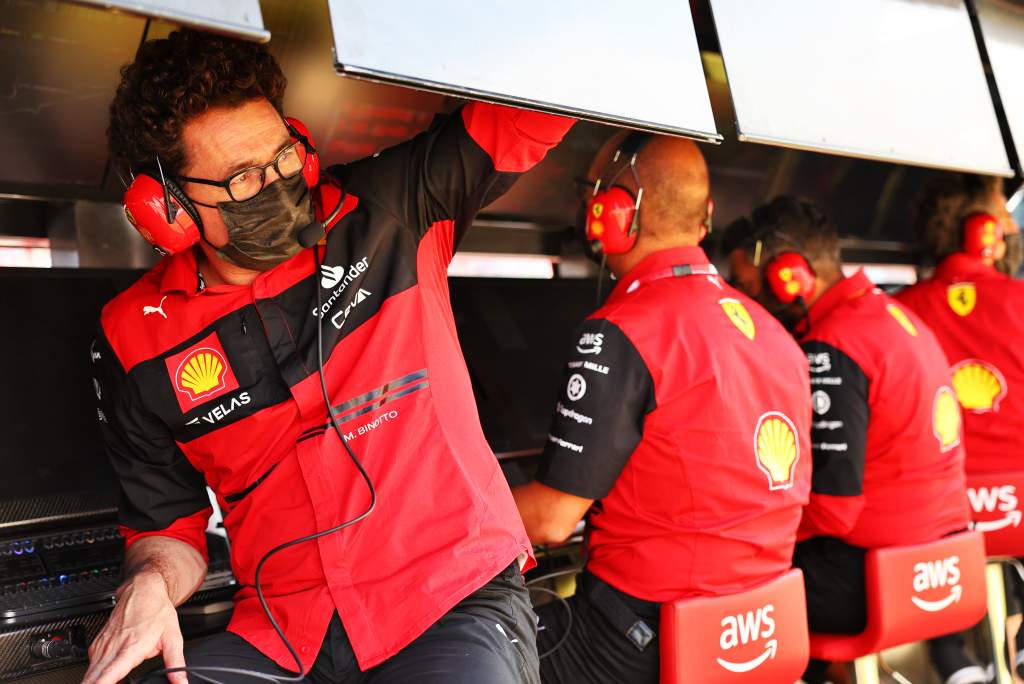 Leclerc clearly possesses the talent to at least challenge Verstappen but it is increasingly clear that he won't do it with his present team.
Errors like that happen for a reason and whether he knows it deep down or not, Ferrari is simply not capable with its present management of exploiting an excellent car.
The consistency of Ferrari's wrong calls, confused strategies and corrosive handling of Leclerc is so self-defeating that it's now just plain embarrassing. It's also likely to be high-up in the list of reasons why these crucial mistakes that its drivers are making take place so often.
The buck has to stop at Mattia Binotto, and it's so plainly clear he is not the man to spearhead a credible title campaign.
This is having a negative effect on Leclerc in particular. This error – and perhaps the one at Imola too – were lapses of concentration that in a tight and functioning team just wouldn't see the light of day for a driver now in his fifth F1 season.
Ferrari is so pig-headed that it won't address the big issues. Therefore Leclerc has two clear options: Stay, take the pain and hope the management is overhauled sooner than later, or look at moving on.
Because for a team to squander what it has with that car is bordering on the criminal.