The upgraded floor Ferrari will use for the rest of the 2022 Formula 1 season is the result of a "crucial" inquest into whether it had lost its way with the development of its car.
Ferrari has not won since the Austrian Grand Prix in July, a run of seven races that triggered concerns within the team that some upgrades had inadvertently made the F1-75 worse in race trim.
Though Ferrari has continued to be competitive in qualifying during its winless run it has failed to convincingly fight for victory since the summer break.
Back-to-back floor tests in Friday practice at the Italian Grand Prix in September were part of Ferrari's process of investigating its drop-off in performance since July's French Grand Prix, where a new floor had been introduced.
However, Ferrari's analysis indicates that the new floor was indeed an improvement, which gave the team confidence it could pursue its development direction – leading to another floor upgrade in Japan.
"It's been crucial to confirm that we're going in the right direction," senior performance engineer Jock Clear said.
"And as soon as you have these question marks over 'OK, have we gone the wrong way in set-up?', you have to be quite brave and say 'OK, you've got to understand where you are, you can't afford to carry on [in the direction you were going]'.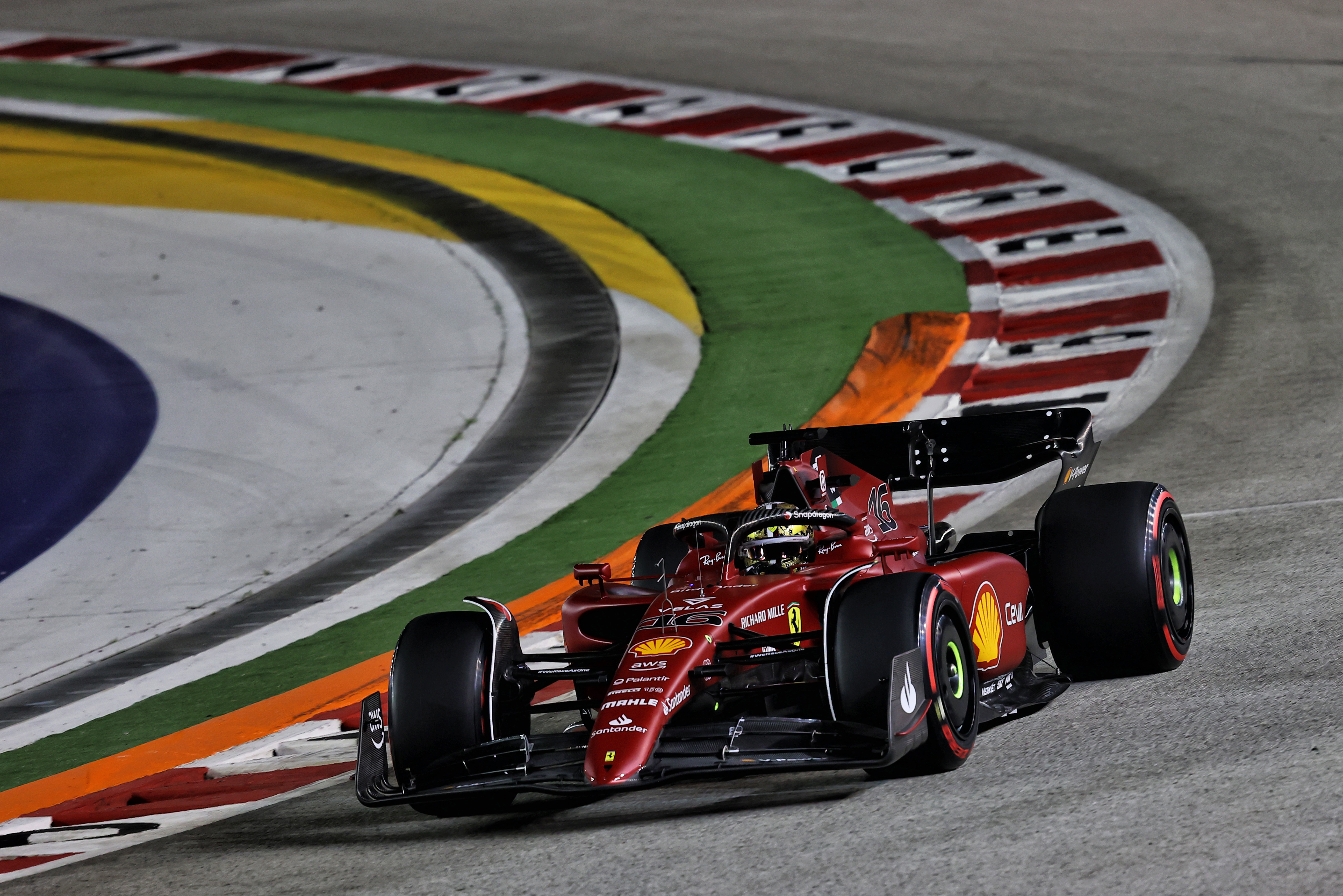 "It's a bit like if you're lost, the last thing you should be doing is just barrelling down the road saying 'let's see what happens later on'. No, no, no – stop and look at the map!
"And that's what we did. You might say 'well, that cost us some valuable race performance over those five races', but it would be unwise not to do that because the future is always there.
"You can never ignore the fact that you must keep on top of exactly which direction you're developing in.
"And we did that, we stopped, we looked at the map, and we've confirmed that we're going in the right direction."
Clear said Ferrari was "very confident" this was now the case and felt that its qualifying performance at Suzuka, with the new floor, was proof of why.
Charles Leclerc narrowly missed out on pole, beaten by Max Verstappen by 0.010s with Carlos Sainz third and just 0.057s behind the Red Bull as well.
This performance did not carry over to the grand prix in the wet, as Leclerc's Ferrari yet again used its tyres too aggressively.
It suggests that the underlying tyre usage issue remains even if Ferrari has determined its cause was not related to its own development in the summer.
This will only strengthen suggestions that Ferrari's car performance has indeed been impacted by a technical directive related to the mounting of the plank to underside of the floor, despite protestations from the team to the contrary.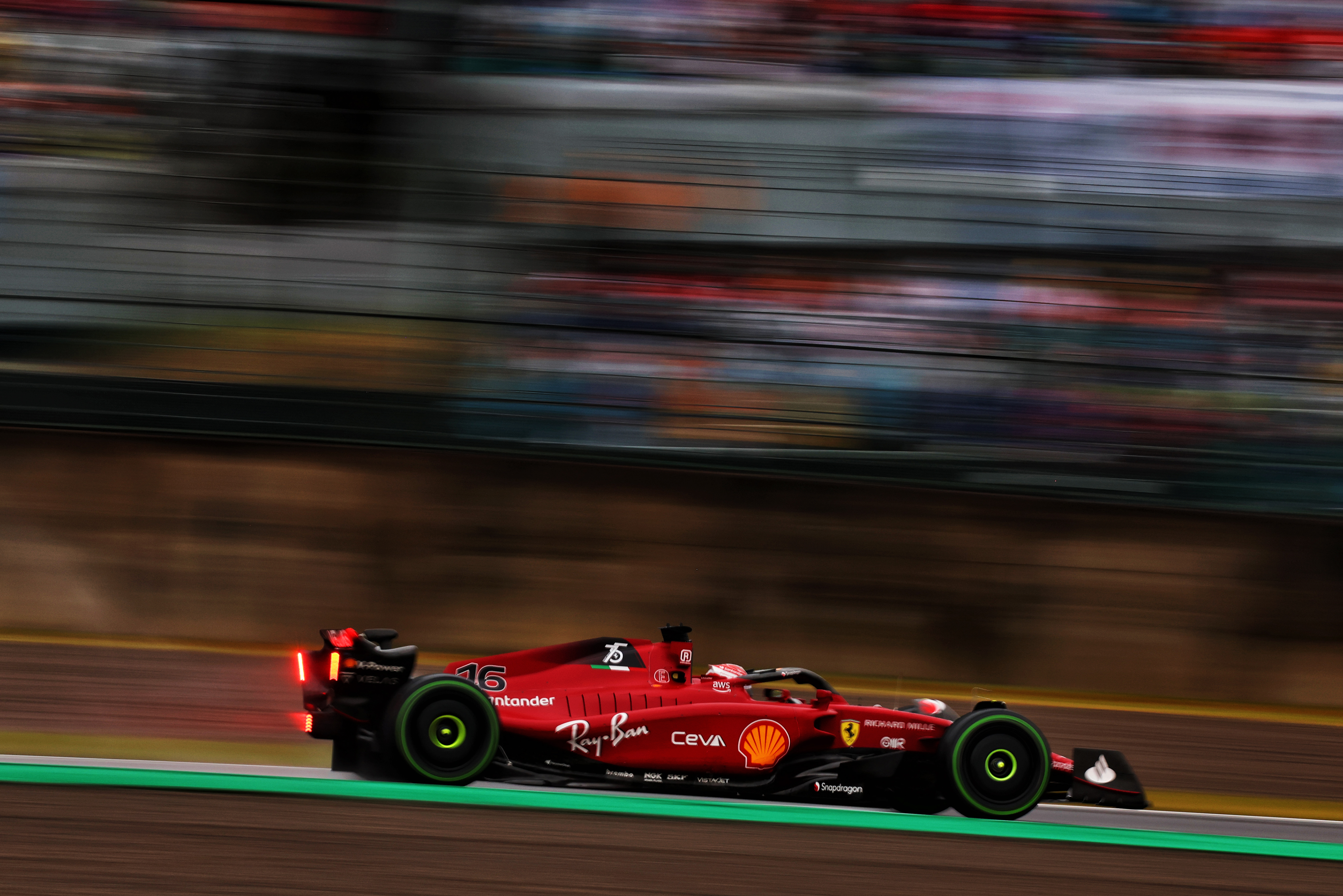 Nonetheless, Ferrari remains encouraged by its development inquest because in Japan it expected to have a deficit similar to the Belgian GP, which Red Bull dominated.
"It's working and the proof is in the pudding," said Clear.
"We expected Red Bull to be very strong [at Suzuka], Spa is a similar circuit and they gave us a bit of a whooping there.
"We were very pleased to be as close as we were. In fact we were very frustrated not to be on pole."
Ferrari's new floor was ready to be used in Singapore but was saved because the benefit would be felt more at high speed.
Clear suggested further small developments may still arrive from Ferrari because it needs to secure second in the constructors' championship and wants to win again in 2022 as a boost for next season.
"The development is organic," he said. "All the teams are already looking very much at next year. And obviously we want to be as competitive, if not more so, next year.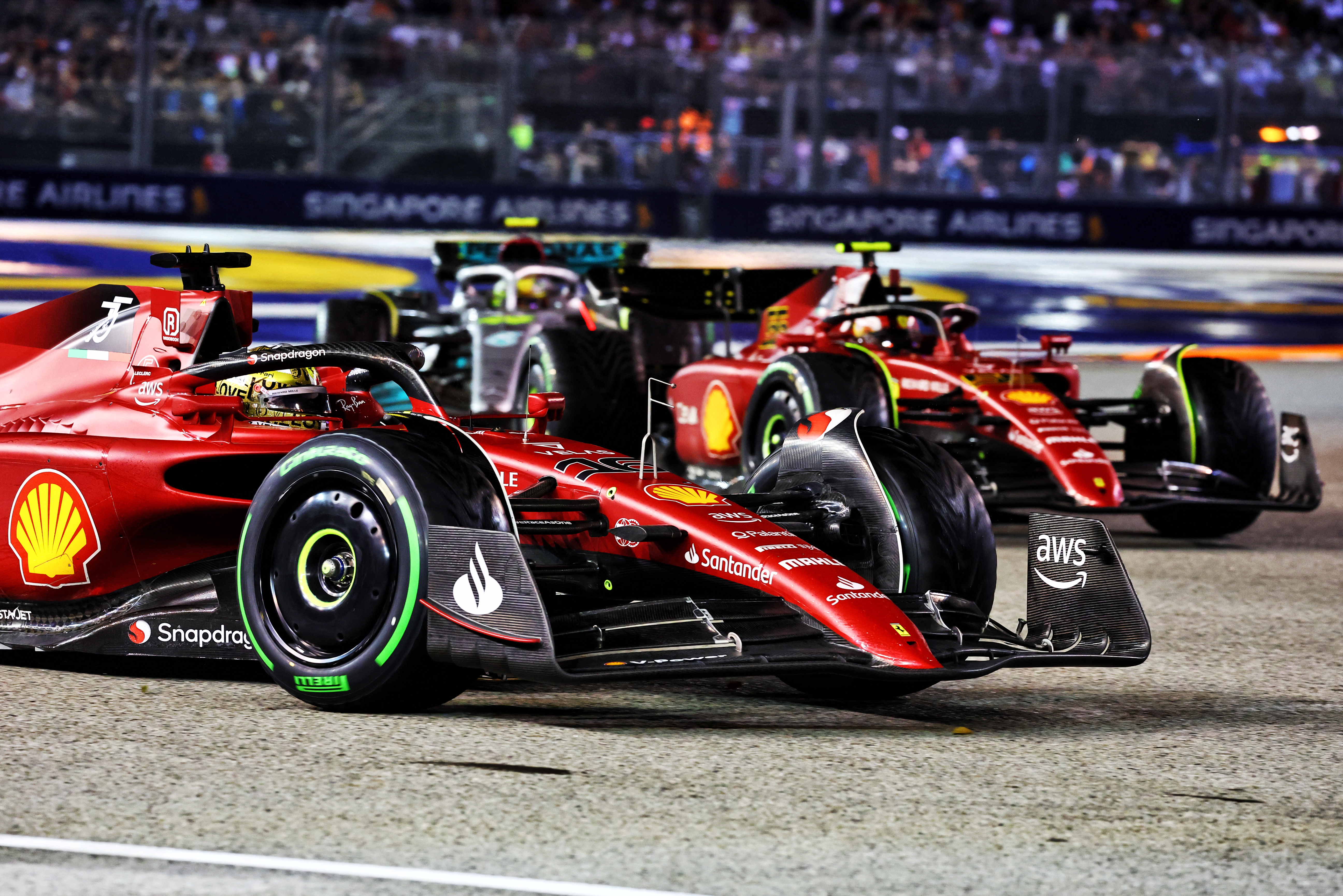 "The moment these F1 cars stop running at the end of November, you're back in the tunnel, you're back in the simulator, but that's not quite the same.
"So, we really need to maximise these last few races from the point of view of developing and bringing the car to another level.
"Yes, we know that the [constructors'] championship is a very long shot now but we've got to stay ahead of Mercedes, and so we'll be happy to bring performance to do that.
"But we also want to just keep generating more and more organic development and that will give us confidence going into next year."