Alpine's recovery of fourth place in the Formula 1 constructors' championship has put the team in a strong position that it must avoid wasting to underline progress that has been easily overshadowed this year.
The Renault works team has re-established itself as the best of the rest in 2022 and needs to see that over the line in its battle with McLaren.
It will mark a significant development in F1's pecking order, one that has been largely overshadowed because of events off-track but also threatened to be undermined on-track by Alpine's wastefulness at times.
Alpine was in the headlines a lot around the summer, but rarely for the right reasons. It lost Fernando Alonso and Oscar Piastri at the same time and was left scrambling to find a team-mate for Esteban Ocon, a quite remarkable situation for the fourth-best team in F1 to find itself in.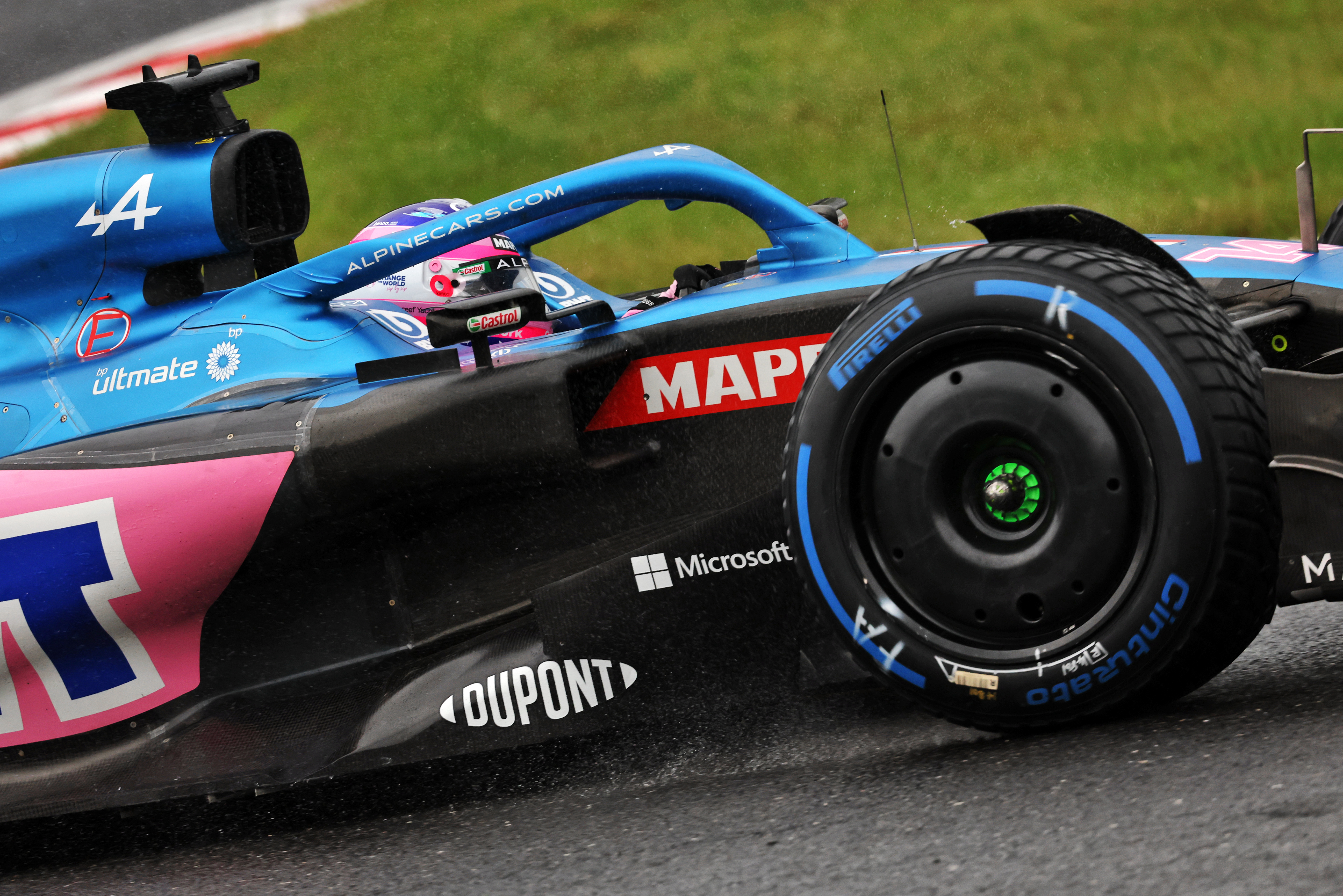 This saga meant Alpine's competitive progress was easily overlooked. But perhaps that wouldn't have been the case if the team hadn't been shooting itself in the foot on-track at the same time.
"We knew there were going to be a few issues," says its sporting director Alan Permane of the reliability issues that have cost an awful lot of points in 2022.
"But we all signed up for that. We knew that it would maybe be a bit tough, but we would release some performance, some significant performance, and it has done just that.
"So, we're super happy with the way things are going."
These reliability problems constantly let McLaren back into a fight that Lando Norris has been keen to repeatedly point out it should not be part of on merit.
Permane noted with amusement at Suzuka that "Lando keeps saying that. "I'm not sure why he keeps on," he said. "I guess we've got him rattled."
And fine 18-point score in the Japanese Grand Prix means Alpine should just about avoid wasting the quality of work it achieved with its 2022 car.
Permane's argument is that "we only just need to be ahead" in the championship. And that's true in a sense. If Alpine ends the year fourth in the championship then the team will not care if it has beaten McLaren by one point or 100.
But Alpine does have bigger ambitions than scraping ahead of a rival that it has been demonstrably faster than for much of the season.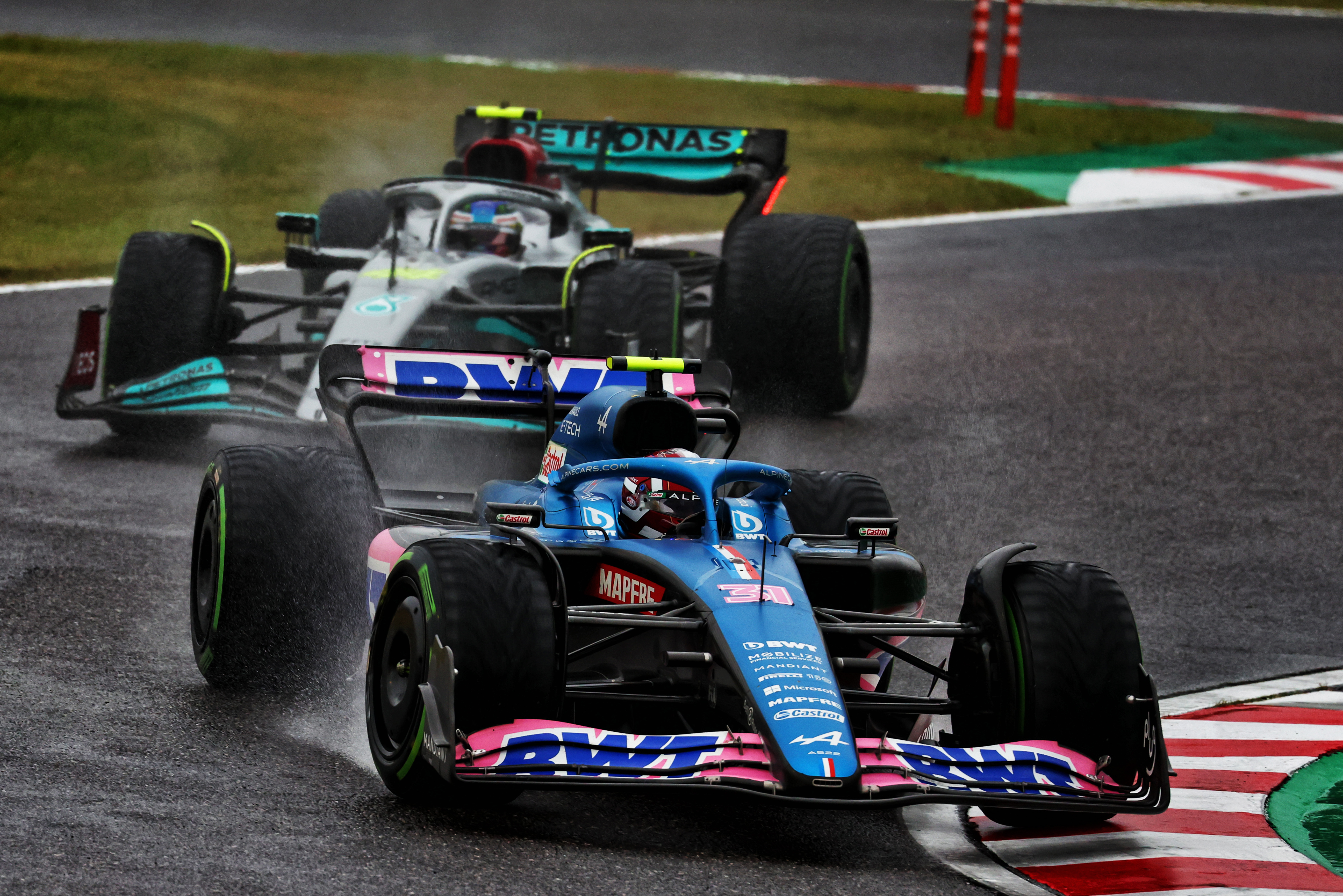 "We're much more focused on Mercedes, we're trying to beat Mercedes, we're trying to get ourselves on to that level," said Permane.
"Of course, we had a huge setback in Singapore, but I think [in Japan] it's back to normal and I would imagine the next races we can do the same.
"The car is clearly getting quicker and I think it's getting closer to those top guys. It's definitely going in the right direction."
Given this is the goal, it would have significant symbolic value if Alpine had been able to dominate McLaren in the points and been an unmistakable best of the rest. But that's not happened, and it can't be changed now.
Instead, the emphasis for the final four races must simply be to get over the line in fourth – lest the potential of 2022 be wasted entirely.
Then the team's narrative can emphatically switch to a more positive topic. Namely that Alpine has addressed one of the biggest weaknesses in recent seasons, under its name or Renault's: development.
The works team's stagnation has been obvious since the rapid progress it made from 2016-2018 to become F1's fourth-best team.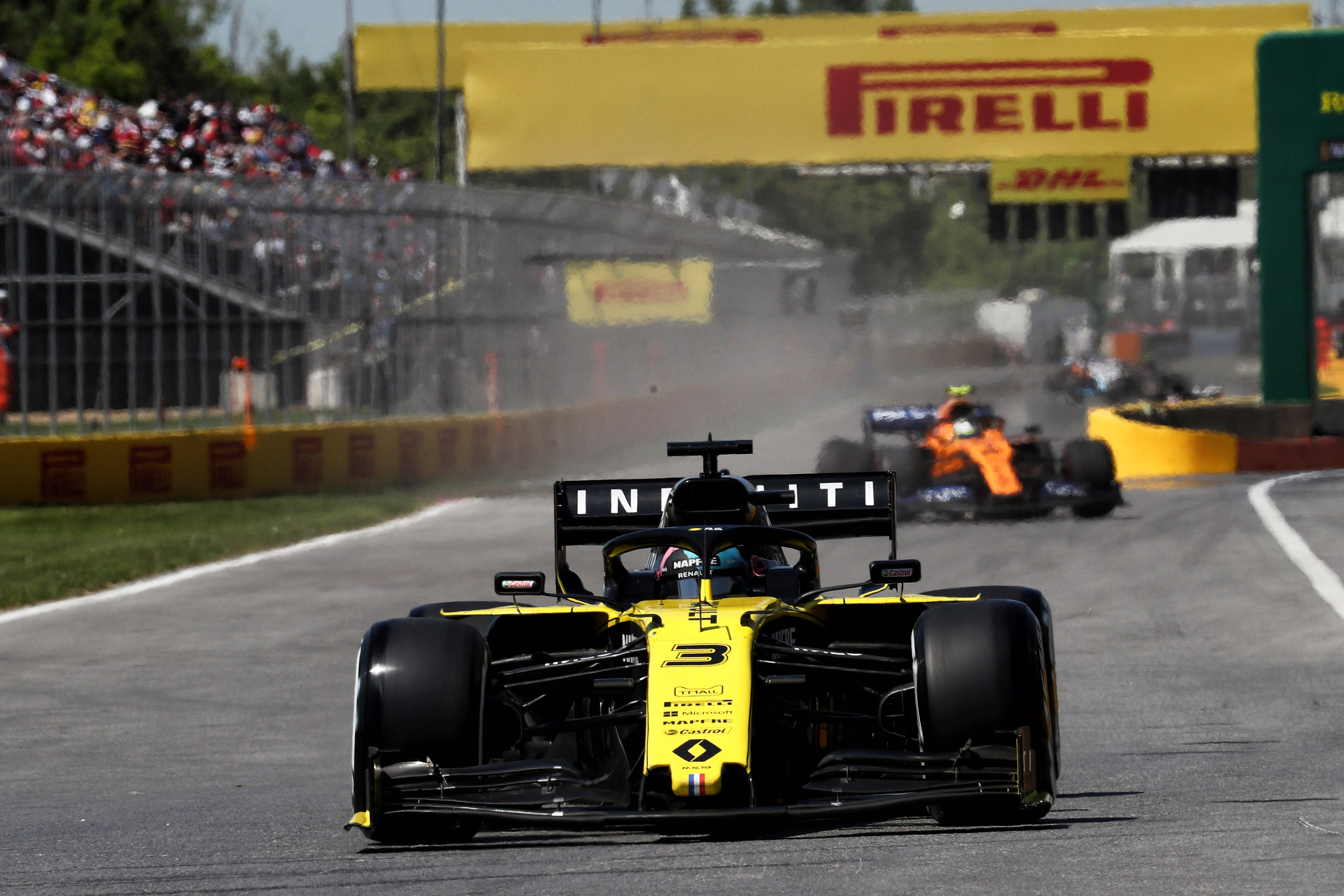 In the years after that, Renault slipped behind McLaren and was left vulnerable to midfield rivals as it tended to either start the year on the back foot or fail to make the progress it expected with its car through the season – sometimes both.
But this year's A522 looks like the most malleable car Enstone has produced since Renault bought Lotus at the end of 2015.
It started competitively, is less peaky at the rear than recent cars, and has responded excellently to development – Permane "can't recall putting anything on the car that hasn't really worked".
Aggressive, successful development has been the cornerstone of Alpine's impressive versus McLaren. It is also the result of a considered design effort at the start of the new technical regulations.
"We worked incredibly hard for a number of years before these regulations started to put new technology in our racecar," says Alpine technical director Matt Harman.
"And what that's done is given us a really strong backbone, a good skeleton in the car.
"We've got very efficient technologies in there and that allows us to focus our aerodynamic requirements and our mechanical performance items to make sure that we can."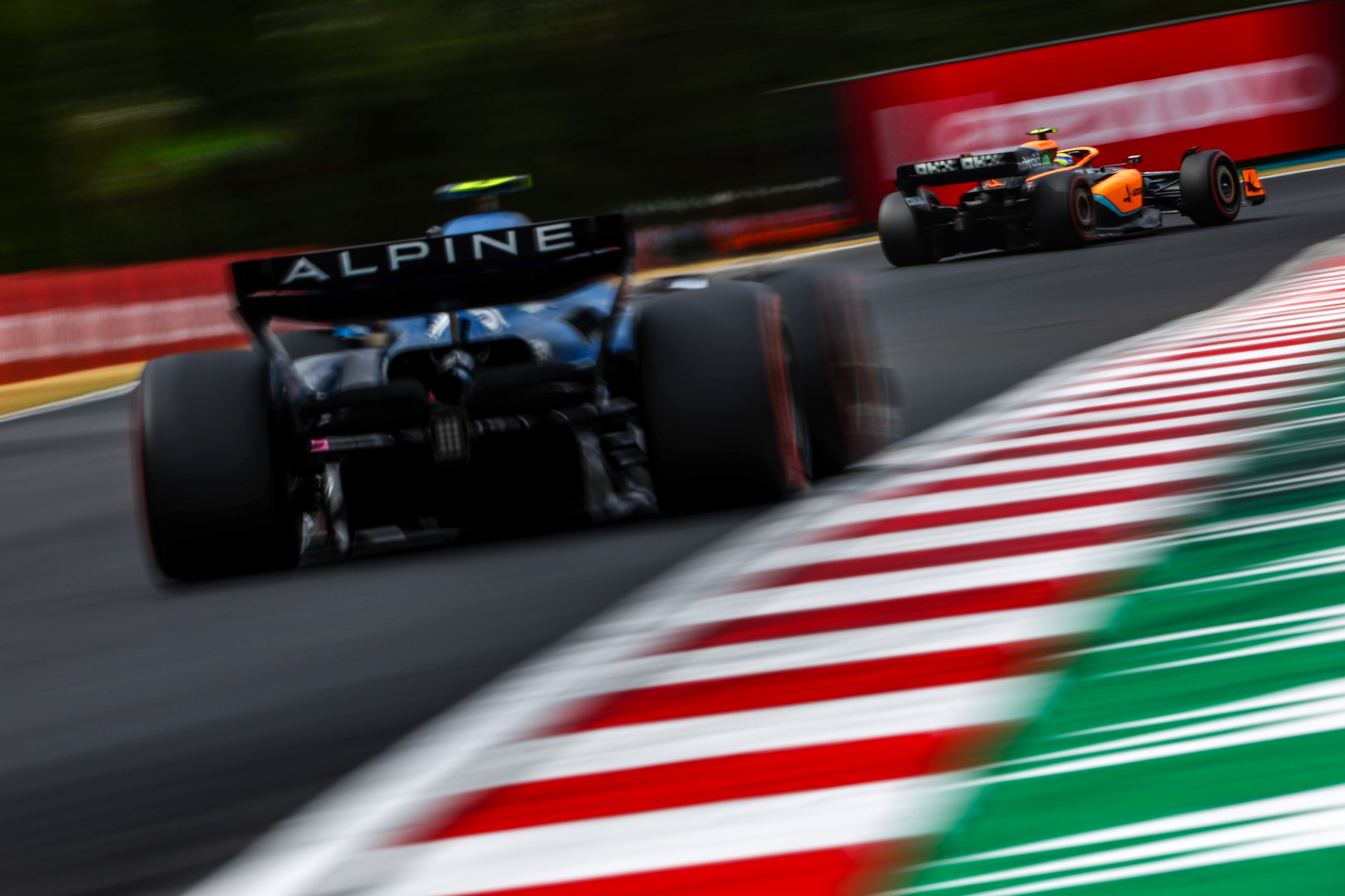 This would not have been possible without the growing pains the team suffered as it expanded again under Renault's ownership and the changes put in place over the last 12 months.
Installing Harman as technical director was one of the headline acts of Alpine CEO Laurent Rossi reshuffling the pack during his first year in charge. The roots of the A522 will go beyond that but the emphasis for the last 18 months or so has been on integration of chassis and power unit – which is what Harman talks about when he says the car has a good skeleton.
"Matt spends a really decent amount of time in Viry working closely with those guys," says Permane.
"Certainly at the track, we've always had a good relationship with them. I suspect in the very distant past we have been guilty of being two teams or them saying this is what the power unit is.
"It's not like that at all now. It's not designed by Enstone by any means. But it's designed in collaboration, certainly architecture-wise, where parts go and that sort of thing, so it's a very strong relationship."
The key architecture of the A522's chassis and power unit has been designed with aerodynamic performance as the focal point, whether that's the gearbox, rear suspension layout or power unit installation requirements.
"The initial intent of our racecar, it's aero enablement," says Harman.
"It's making sure that every single aspect of the car is supporting or is promoting aero enablement or aero volume. And that's what we've done.
"Every single technology we put in the car is to make sure that we give our aerodynamicists the maximum amount of real estate to express themselves.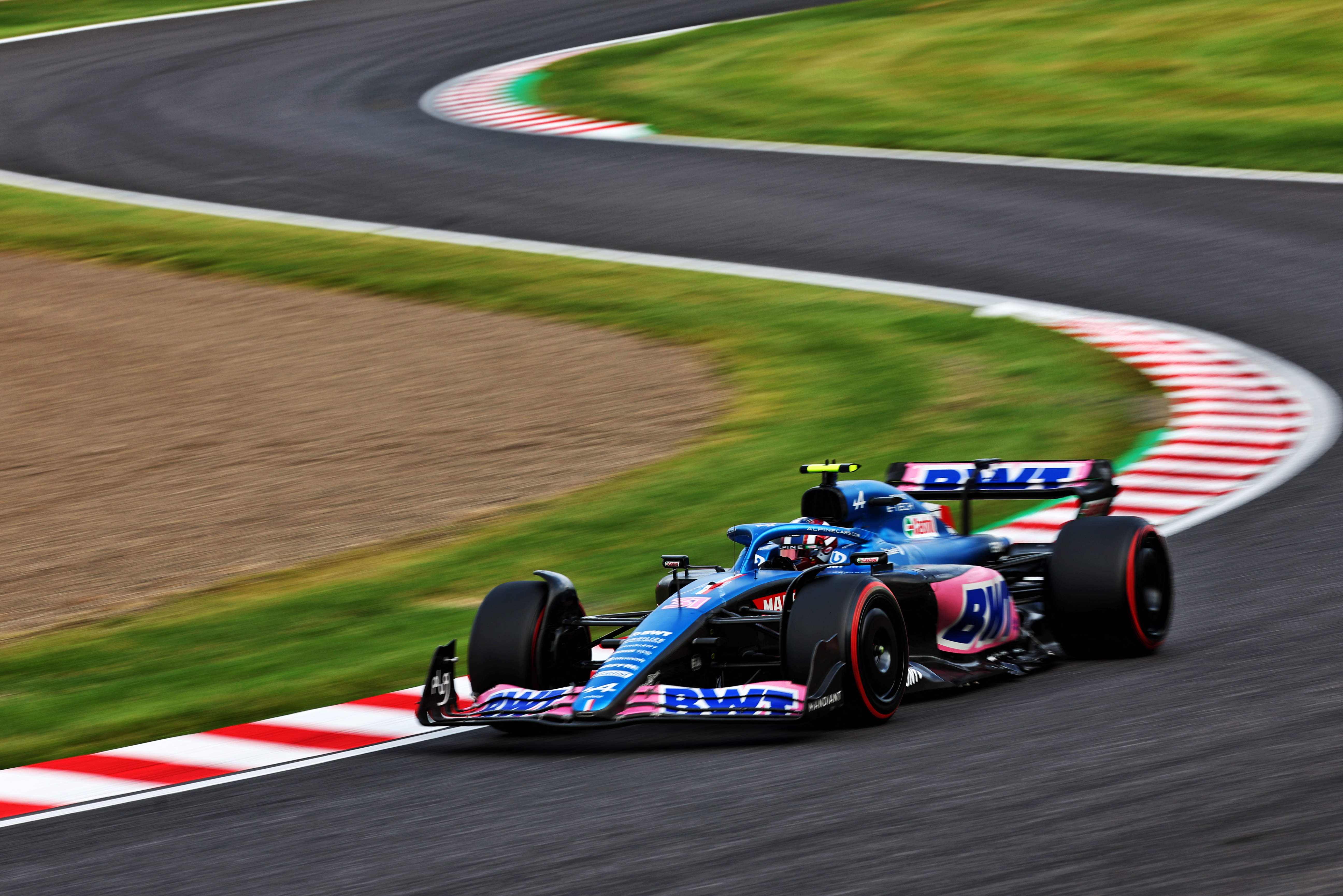 "And I think you can see that. There is nothing in the way for our aerodynamicists. It's only our own ideas that are limiting us at the moment. So, it's an important philosophy and I think it's allowing us to move forward."
The quantity and quality of Alpine's 2022 developments are the best evidence that Harman is telling the truth. For instance, the Red Bull-esque sidepods that appeared at Silverstone would not have been possible without the 2022 style of power unit integration.
This, coupled with work at the factory to make correlation and validation more robust, has made Alpine a compelling midfield force.
"Everything we've done at Enstone in the last couple of years, and it has changed a huge amount, is working," says Permane.
"You can see that we've had a brand new power unit this year, which has different architecture, which has allowed us to develop the car aerodynamically as we want.
"And then we can see at Enstone from the windtunnel, from design to windtunnel to track is working very well."
Permane puts this down to a mix of personnel changes and new equipment over the course of several years. The upshot is where Alpine has been guilty in previous years of hyping aerodynamic upgrades only to find them fall flat, the team is now finding immediate gains.
The major packages introduced this year came at Imola, Silverstone and Singapore, but there were lots of developments around that. Each time, Alpine has been satisfied with the real-world gain.
"It's been a massive focus of ours," says Harman. "We're trying to shift our technologies more towards more proactive simulation tools and making sure that we're understanding what we're putting on the car.
"We're not scattergunning the car, we're very careful about what we choose and what we work on. And at the moment, our correlation is excellent.
"You don't want to be complacent with that as correlation can change in a blink of an eye. But we're very confident and allows us to continue developing the car through to the end of the season, without necessarily the need for the wind tunnel. So, it's important to us."
These things create a virtuous circle. Alpine has focused its 2022 development on bigger gains rather than troubleshooting, which benefits this season, but as Harman suggests the success of its CFD work means the heavily restricted windtunnel time can be saved for more complex tasks. This will dovetail development work transitioning towards the A523 in what Harman calls a "quite smooth" manner.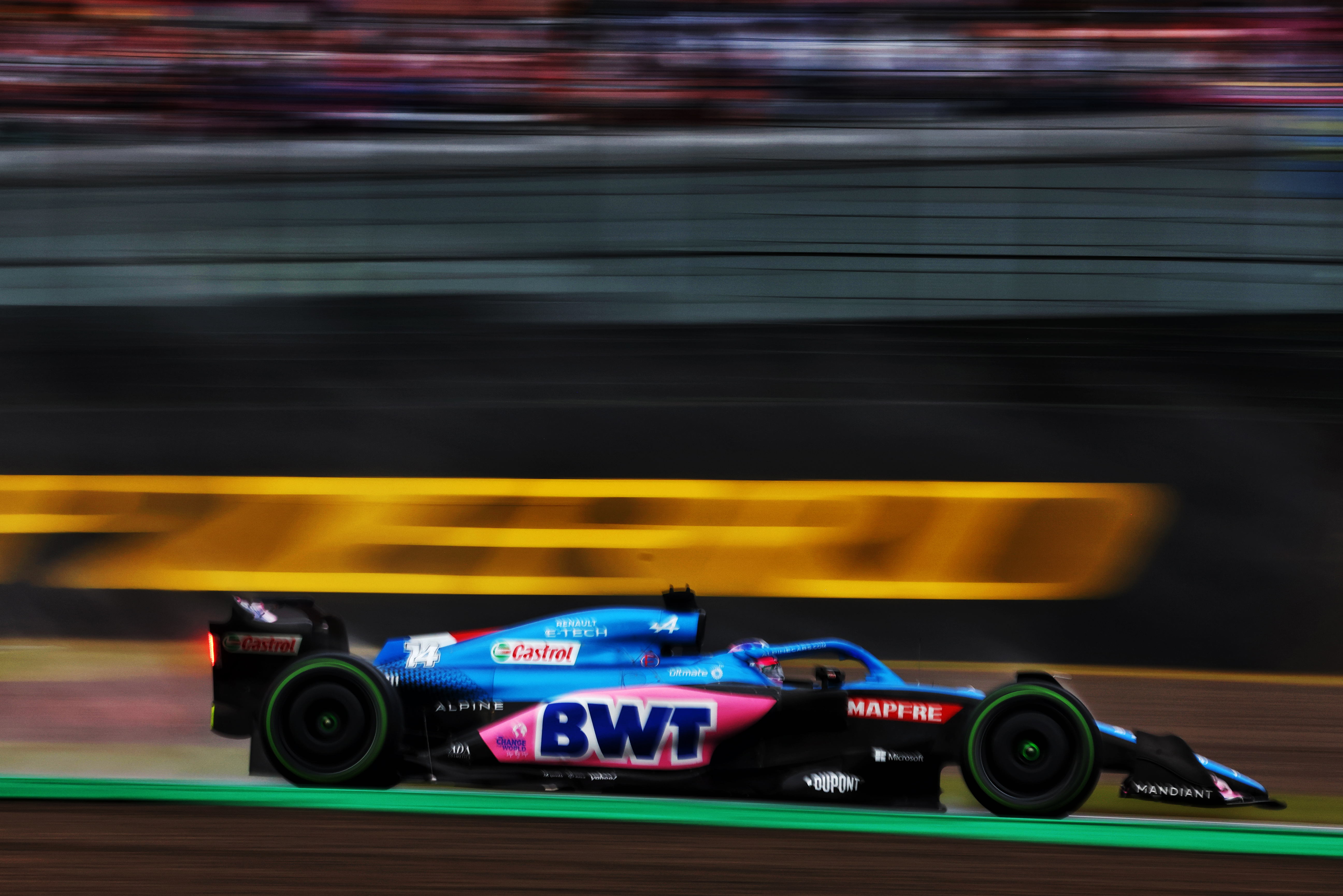 There is still much progress to be made to fight F1's three big teams and this is unlikely to occur over a single winter. The weaknesses that have left Alpine struggling to see off McLaren are also an asterisk against its ultimate potential to really eradicate the lingering deficit to the front.
However, if reliability and operational question marks are the price for a car that is clearly Enstone's best all-rounder of the Renault works era, Alpine will probably think it well worth paying.
Though 2023 will likely be too soon to fight for regular podiums and wins, this remains a medium-term target as part of the 100-race plan invoked by Rossi.
The on-track evidence of 2022 will encourage Alpine that this is achievable. Beating McLaren, convincingly or not, will help send that message to the outside world too.