Timing is everything in Formula 1. Some drivers make all the right moves effortless and glide serenely through their careers, but others don't have that luxury. Pierre Gasly certainly hasn't, until now.
Prior to his unexpected move to Alpine for 2023, Gasly's timing has been off. That's not through any fault of his own, for just as the cascade effect triggered by Sebastian Vettel's retirement decision has presented him with this latest opportunity, so too did Daniel Ricciardo unexpectedly turning his back on Red Bull spark Gasly's premature and ill-fated promotion to Red Bull Racing in 2019.
That slice of happenstance resulted in Gasly turning from rising star to has-been fewer than two years into his Formula 1 career. But his Alpine move comes at the ideal juncture in his career.
It was clear long before the Alpine possibility materialised that the time was right for Gasly to move on. With opportunities elsewhere either unappealing or non-existent, staying with AlphaTauri for 2023 was hardly the positive outcome it had been in previous seasons given its competitive slide. Career-wise, it has little more to offer Gasly.
But that's not to say it hasn't been ideal for Gasly up to now. He showed admirable fortitude to rebuild his reputation after his return to what was then called Toro Rosso in mid-2019, adding improved consistency to his game. The famous, if fortuitous, victory at Monza in 2020 was the apex of his redemption arc but there were plenty of less conspicuous performances that eclipsed that in quality.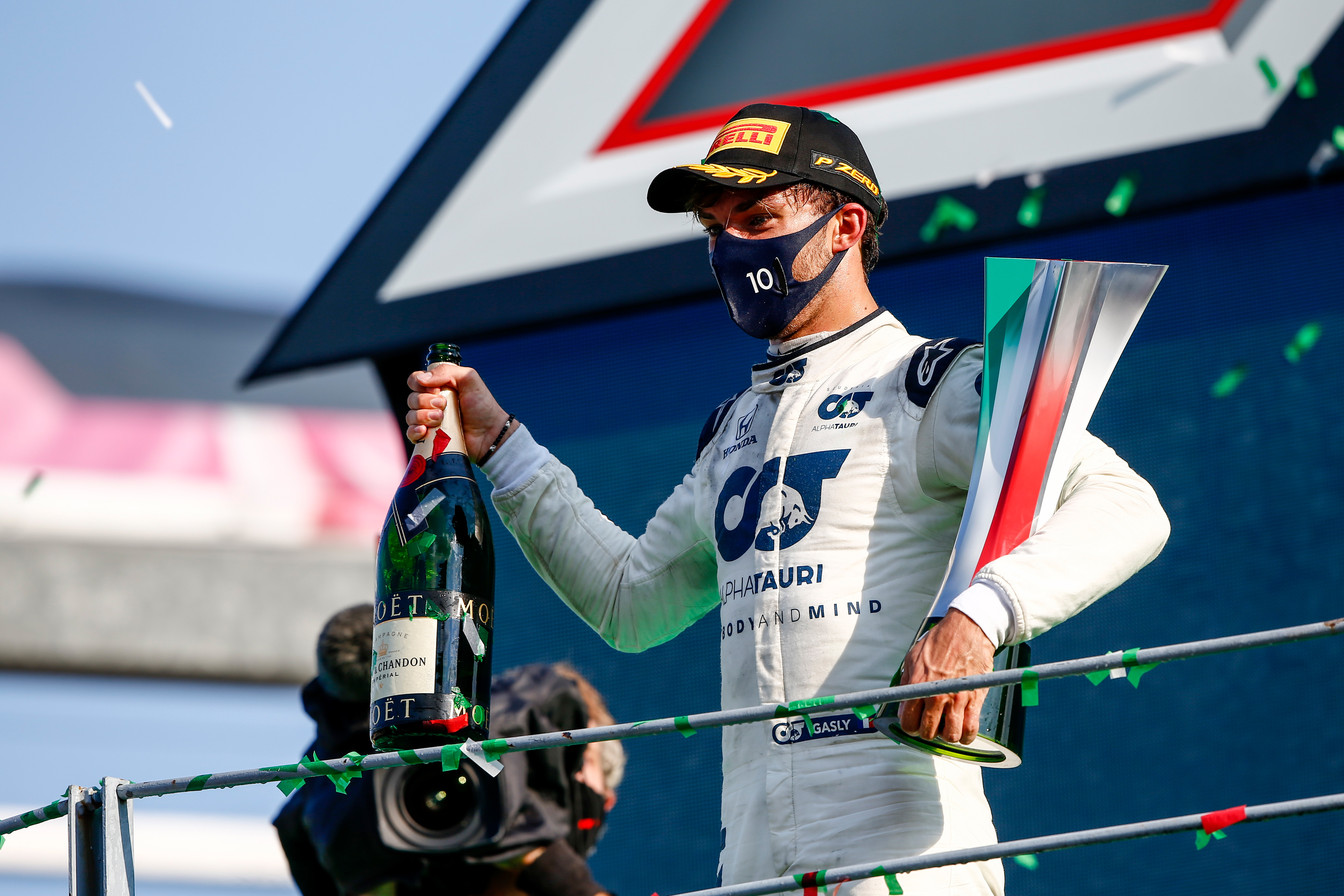 Gasly turns 27 next year so is approaching F1 middle age. That means another year treading water in machinery that, based on this year, will make results hard to come by isn't what he needed. Alpine is not only his way out of that holding pattern but arguably his ideal destination.
While it isn't a frontrunning team, there was no realistic chance Gasly was going to land a drive with Red Bull, Mercedes or Ferrari. But a drive with the leader of the chasing pack, a works team that has the means, motive and opportunity to smash through the midfield glass ceiling it has been contained by up to now, is as good a shot as he could hope for.
It will still take time. The much-vaunted 100-race plan for Alpine to emerge as a genuine frontrunning force only started counting down at the start of 2022 and it would be naive to imagine it will be winning races on merit next year. But Alpine has made strides with its power unit and improving the integration between the engine and chassis sides, meaning it is better placed to fulfil its works team potential. Gasly can be at the centre of that.
He will also sense an opportunity to make this team his own. Every driver does when they make a move to another team, regardless of the rhetoric. While teams will give equal equipment and opportunity to both drivers where possible, there is always a 'senior' driver and that's driven by performance.
In Esteban Ocon, Gasly has a tricky team-mate. He will be in his fourth season with Alpine next year and has been performing consistently well. However, as Alonso and, before that, Ricciardo have shown, Ocon is beatable and you can guarantee Gasly will be aiming to do so.
While the all-French line-up sounds like a marketing dream on paper, it makes for one of the most fascinating intra-team battles on the grid in 2023.
There was a time when Gasly and Ocon were close, but some kind of falling out in their younger days has led to a very frosty relationship. They'll make light of it and shrug it off, but there are deep-rooted enmities – neither has been keen to explain why publicly over the years – they have to set aside in order to work together well. That's something Alpine has taken into account as it does make for a potentially combustible combination, although it may be that being forced together in F1 and the passing of time will ensure things are on an even keel.
Ocon, for his part, has no doubts he's ready to be the team's spearhead and will as determined as Gasly is to occupy that role. We know what the Ocon/Alpine combination is capable of but the key question is can Gasly make it work?
What's essential is that he really has learned the lessons of the past. Yes, Red Bull did ask a lot of him by promoting him to its main team after just one season in F1. Yes, he was measured against Max Verstappen – a driver who subsequent team-mates have also struggled alongside. Yes, busting him down to Toro Rosso after just half-a-season was harsh.
But the suggestion that Gasly played a passive role in what happened is inaccurate. Had he performed well on and off track, it would not have played out as it did.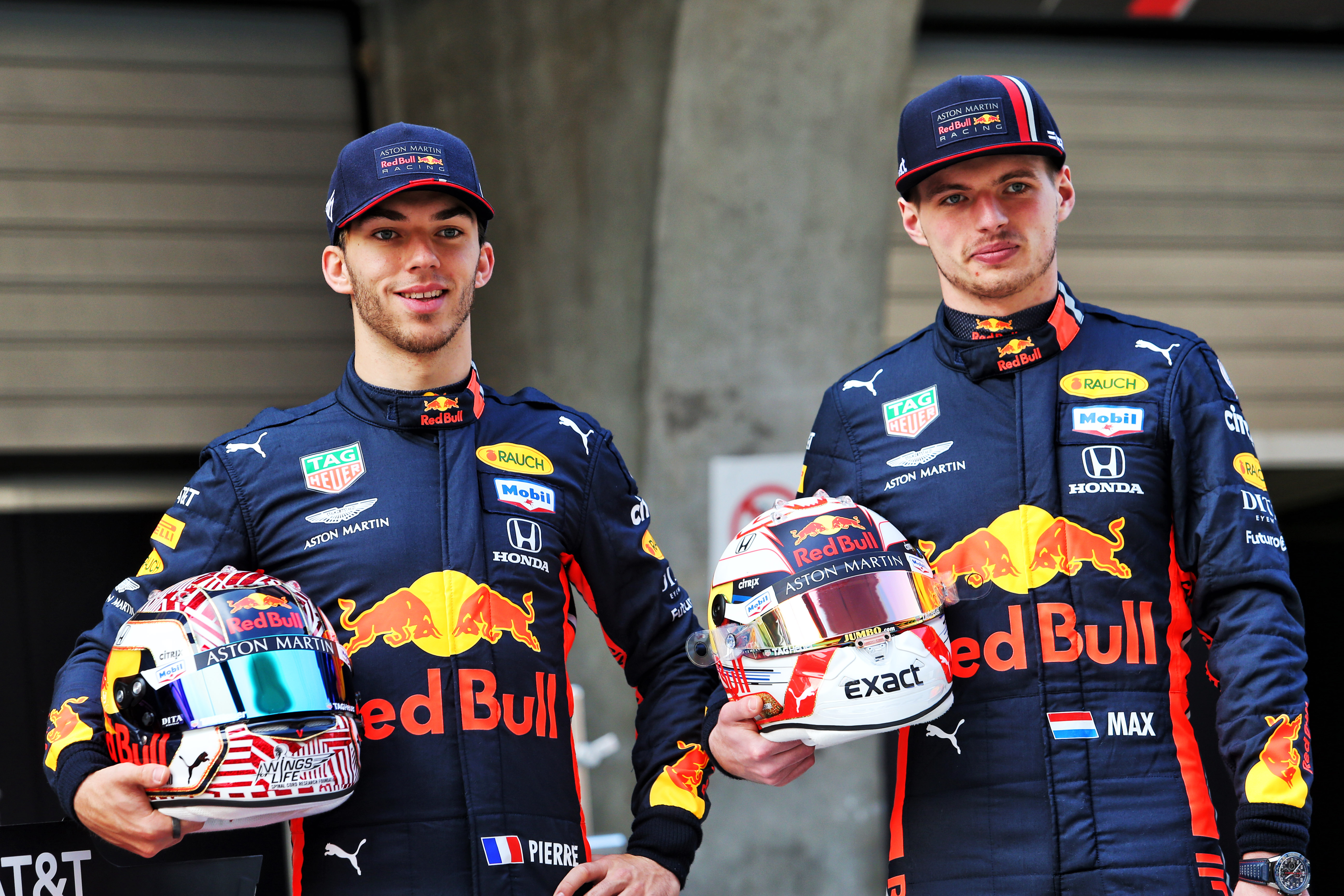 Gasly can feel hard done by all he wants – and he has made clear in the past that he did – but that's irrelevant in whether or not he thrives at Alpine.
What will make the difference is that the more mature, more rounded and more experienced Gasly is better equipped to make the move to a bigger team than he once was. He's now got 103 grands prix under his belt, has been AlphaTauri's clear team leader for a couple of years and there will be no excuses at Alpine.
At Red Bull, Gasly's problems were clear. He struggled to adapt to the demands of the car. With his driving style at odds with its demands too often, he would brake too late – later than Verstappen in many cases – induce understeer and the car would be under-rotated. That would then mean he was more limited on traction in the corner exit phase thanks to having more steering lock on for longer. That's a consequence of the driving style he favours, one that has been apparent from the start of his F1 career, but that simply did not work in that Red Bull.
Verstappen's stylistic demands are often reduced to liking a pointy car, which is accurate but incomplete. Gasly, too, doesn't like a weak front end – and when he's been outpaced by his team-mates over the past two-and-a-half years it has usually been when the car is understeery. He favours a combination of strong turn-in combined with greater rear stability. At his best, he attacks the corner on the brakes then tidies up any imbalance mid-corner quickly before getting the power down. But the rear end of the Red Bull in 2019 wasn't quite predictable enough for him.
As a result, the first half of 2019 was about constant set-up changes and questions about whether he had some undetected car problem. That vexed the team, which grew frustrated with endless set-up changes that were felt to be focused too much on specific corners, meaning the 'global' compromise for the lap was elusive.
There was also an endless quest for the optimum seating position that was never completed. Eventually, he was forced to follow Verstappen's set-ups more closely, which didn't have the hoped-for impact.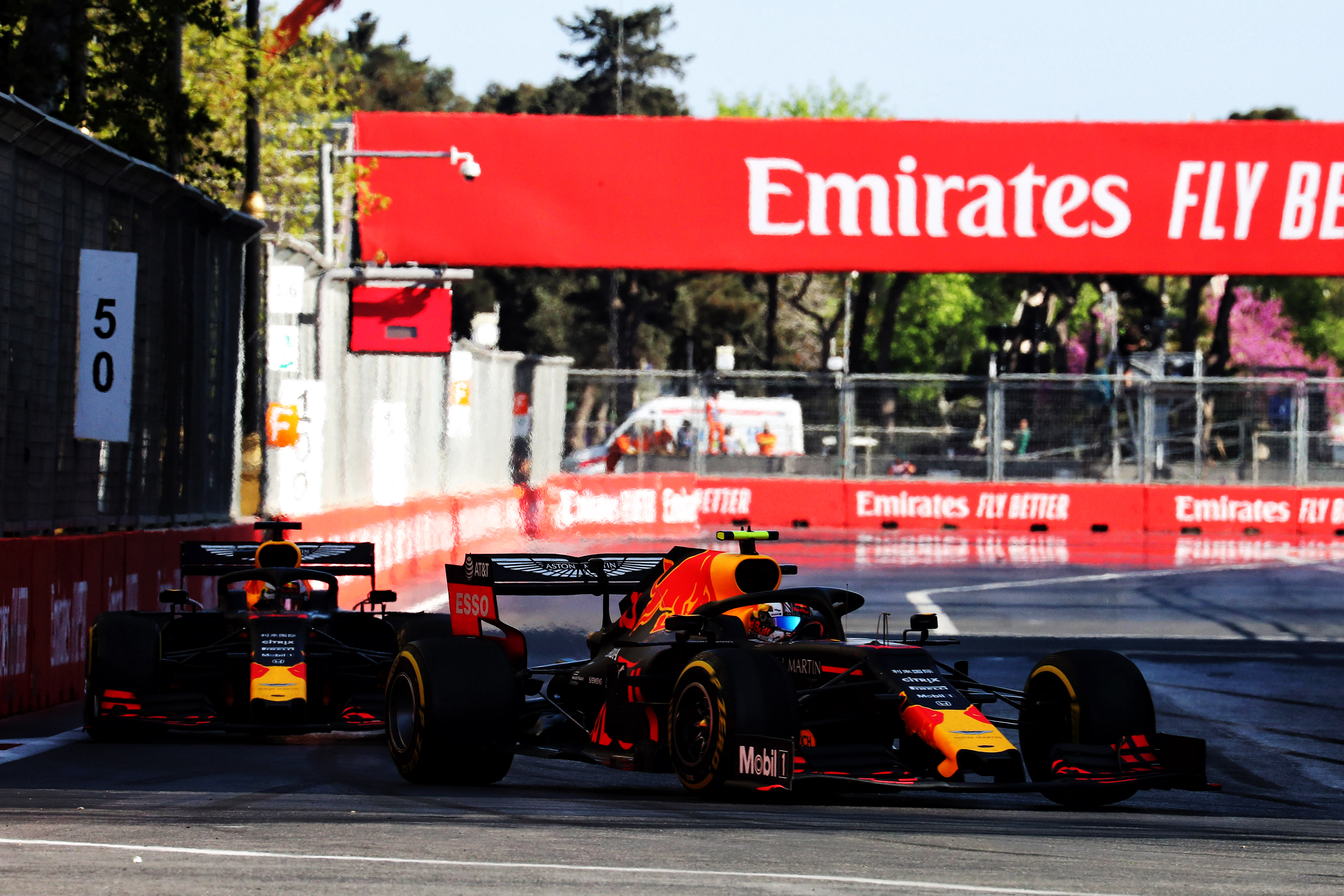 Gasly's approach didn't endear him to the engineering team right from the start. His pair of crashes in pre-season testing meant he got off very much on the wrong foot. One crash is acceptable, but the second came when Red Bull was very light on parts and under strict instructions to play it safe.
Approaching Campsa, the fast right-hander, while on a long-run at Barcelona, Gasly inattentively dropped a wheel on the grass at entry and did significant damage that had a big impact on Red Bull's running.
With concerns about his adaptability, mentality and approach, Red Bull had seen enough and took the surprise step of replacing him with Alex Albon after the August break.
That would never have happened had Gasly given a better account of himself and regardless of whether or not his struggles were a consequence of being thrown in at the deep end too early, it's clear he didn't make the most of it. Albon, by contrast, also failed at Red Bull but he did at least build a strong working relationship with the team.
Gasly has subsequently talked of a team that didn't take his feedback seriously, particularly when it came to the possibility of a change of race engineer. That was something Albon benefited from the following year and the fact the same privilege wasn't given to Gasly clearly rankled him. But the bottom line is that Red Bull lost faith in Gasly across the board.
What has followed has been encouraging. He could have sulked when he returned to Toro Rosso, but instead performed well right from the off. Daniil Kvyat, who endured a similar fate in 2016, was a shadow of the driver he once was when he was relegated but Gasly assumed leadership of Toro Rosso with gusto. That year ended with a podium at Interlagos and was followed by two more strong seasons leading a renamed AlphaTauri team that was a genuine force in F1's midfield.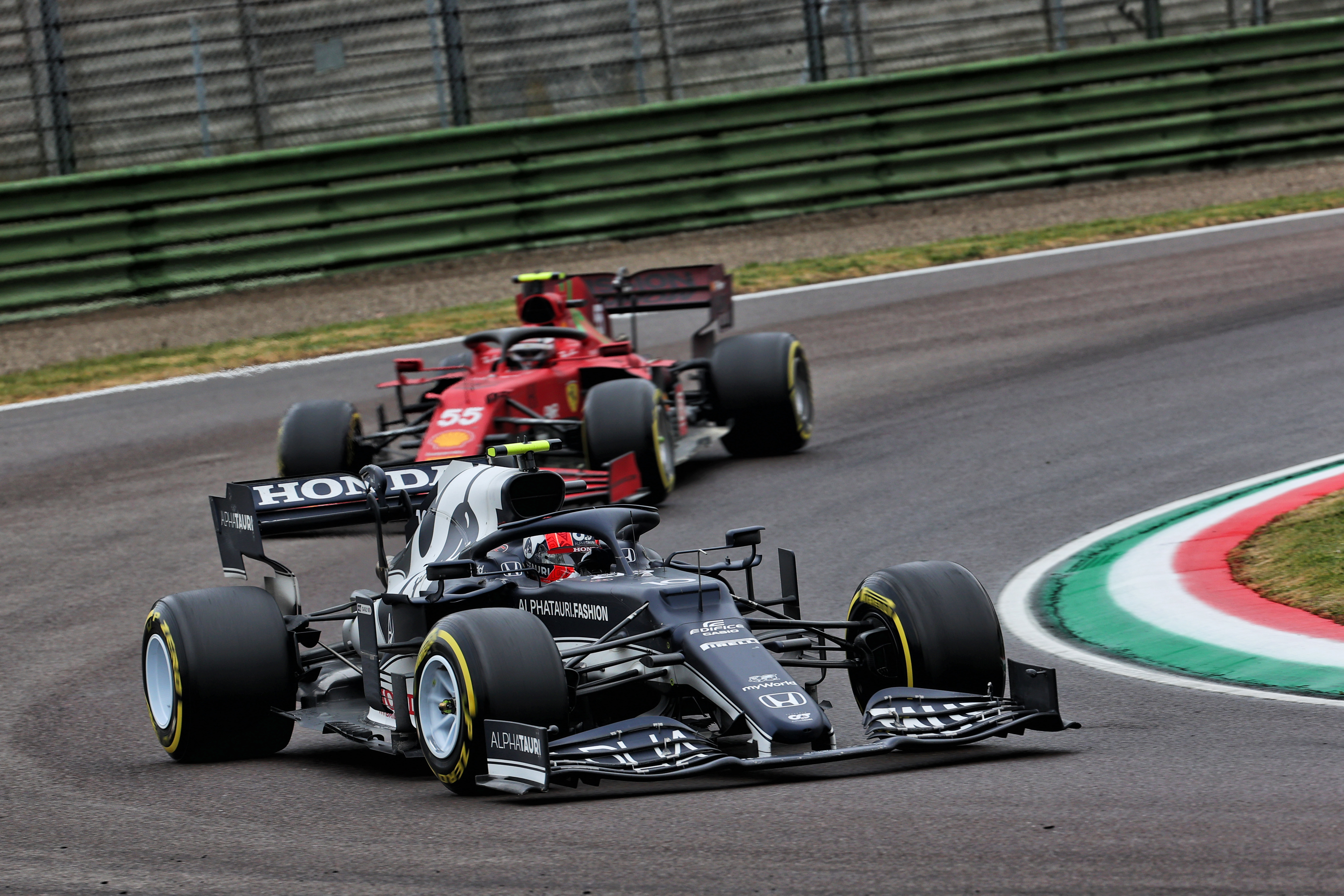 It was the ideal situation for Gasly. The team had a clear understanding of what he needed in a car, specifically one that suits his driving style. Gasly himself, who has always been diligent on the technical side even if that was misdirected at Red Bull, fitted in well with that approach and team and driver got the most out of each other. He proved to be the ideal focal point for a midfield team punching above its weight.
By and large, Gasly outperformed Kvyat in the second half of '19 and during 2020. He remained the team's leader once Yuki Tsunoda joined him last year, which was an ideal situation for Gasly as he acted as front man for a team that had similar pace to McLaren and Ferrari on average and picked up consistently good results.
There were still occasional weekends when he didn't gel with the car and couldn't turn things round, but overall he performed well. The Race ranked him as the eighth-best driver in F1 in both 2020 and '21, reflecting his status as a good midfield team leader.
Unfortunately, AlphaTauri was always in danger of stumbling when the new rules came in. For all the Red Bull rhetoric about it being a sister team rather than a junior team, it remains the poorer sibling and performance has been disappointing this year.
Gasly has still performed when the car has worked well for him, mainly on the slower circuits such as Baku, Monaco and Singapore, but points have been hard to come by. His performances have been more up and down in a car that is more front-limited than he would like and there have been too many weekends where he's struggled to extract the most from the car – at times Tsunoda has been quicker. But there have also been weekends such as Monaco, Hungary and Singapore last weekend where the on-paper results don't do justice to the quality of his performances.
He didn't say it out loud, but it was abundantly clear Gasly knew he was at risk of career stagnation with a team that could be at a similar level for the next few years. But while there was some talk of engineering a way out earlier in the year, the options simply weren't there.
The Alpine chance has changed all that. It's the right move at the right time for a driver who has been through a lot since he came into F1 towards the end of 2017. He's built up plenty of experience, learned some tough lessons and now has the chance he craves with a team that hopes, down the line, to be a frontrunner.
Has he learned the lessons of Red Bull to bring the right attitude and working practices to a bigger team like Alpine? Is he capable of being adaptable or might his operating window as a driver be a little too narrow? Can he assert himself over Ocon as he will aspire to?
Gasly has a proven track record in F1 and he will at least do a decent job for Alpine. He sees himself as potential world champion material, but he will have to make some big steps to put himself in contention for that bracket in terms of consistency and adaptability. This move gives him the chance to attempt to do that.
Finally, the timing is perfect for Gasly. The stars have aligned and it's now up to him to make the most of his unlikely opportunity with Alpine.