Pierre Gasly admits it was no surprise when it announced Sergio Perez had signed a new two-year Red Bull deal, not just because he was at least told before it was made public but also because the ongoing talks he has with Helmut Marko had made clear what was happening. The question is, what now for Gasly?
That's something Gasly himself is far less forthcoming on, and understandably so. He is unique among all the drivers on the grid in that he is affiliated with a top team but, realistically, must now realise any faint chance of returning to Red Bull's main team has been eliminated.
And even if some hope remains, with the first opening now likely to be in 2025 he can't afford to stagnate at AlphaTauri for another two and a half years if there are better options around. Gasly has had his period of rebuilding and consolidating his career but that phase can't go on forever.
The key questions are – what alternatives are there, are they better than staying where he is and what part will Red Bull play in his future? Judging by his comments when asked about how the Perez deal impacts him, what happens beyond the end of next year has been a live subject for discussion with Red Bull for some time.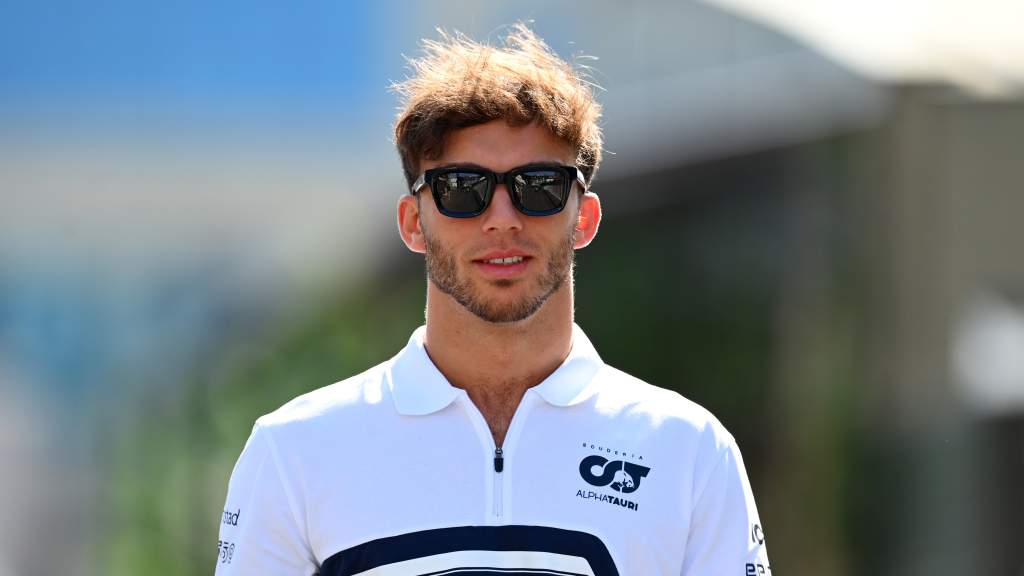 "It's logical, it's not like it was a surprise," said Gasly when asked what the Red Bull deal means for him.
"I'm a very objective person and based on what they expect from the second driver, Perez ticks all the boxes. He's having an amazing season, he's performing very well, fast, has some backup financially, good experience and he's a good fit for the team. So it's not like it was a surprise at all for me.
"But obviously, on the other side, the impact it has on my career and the ambitions that I have is obviously affected.
"So that's what we are discussing at the moment with Helmut to find what works best for all of us and how do we go forward."
Gasly's exact contract status is not straightforward. AlphaTauri's line-up is not confirmed for 2023 but he is understood to be under contract with Red Bull until the end of next year.
From Red Bull's perspective, it would be logical to keep him at AlphaTauri. But with the carrot of a return to Red Bull now as good as gone and Gasly's stock high given his strong midfield performances ever since his demotion in the middle of 2019, the Frenchman ideally needs to convert his recent performances into a move elsewhere – ideally to an upwardly mobile midfield outfit given the doors appear closed at the frontrunning teams.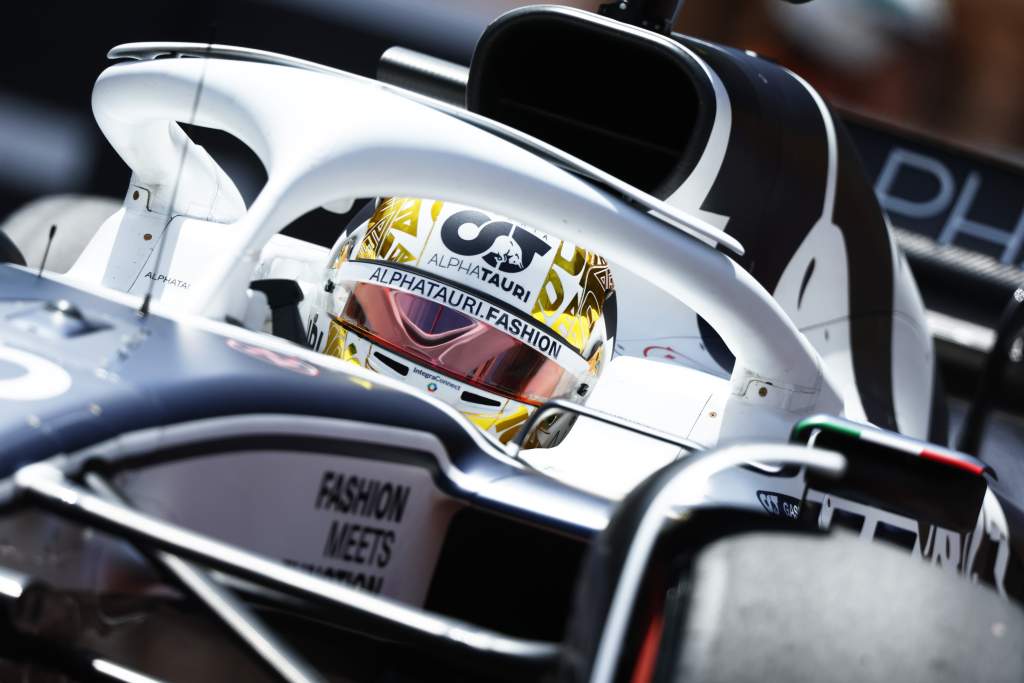 His contract is said to have a mechanism in it that could allow him to leave in 2023 if he's not used by Red Bull Racing itself. The exact basis on which that could happen is unclear.
So for Gasly it's a question of whether any move would be a clean break from Red Bull, or with its blessing?
"I don't want to elaborate as I don't want to make headlines about what's happening," said Gasly when asked by The Race if a move to another team while still a Red Bull-contracted driver – as Alex Albon is at Williams – is on the cards.
"My situation is quite clear, if there is something you guys would know in time, but there's not much to add on that side."
His hesitance in giving that answer hinted that this is among the possibilities being discussed. But a free Gasly would likely appeal more to a potential employer than one still with a connection to Red Bull. And that seems eminently possible given the limit of Red Bull's ambitions with Gasly is to have him as a leader at AlphaTauri. It becomes a case of 'use him or lose him'.
Alpine does have an opening in 2023 given Fernando Alonso's contract is up, but he's expected to be given another year – and if not Oscar Piastri would likely be slotted in. There's also speculation about Daniel Ricciardo's McLaren future – and that would surely be Gasly's first choice of destinations that could conceivably open up.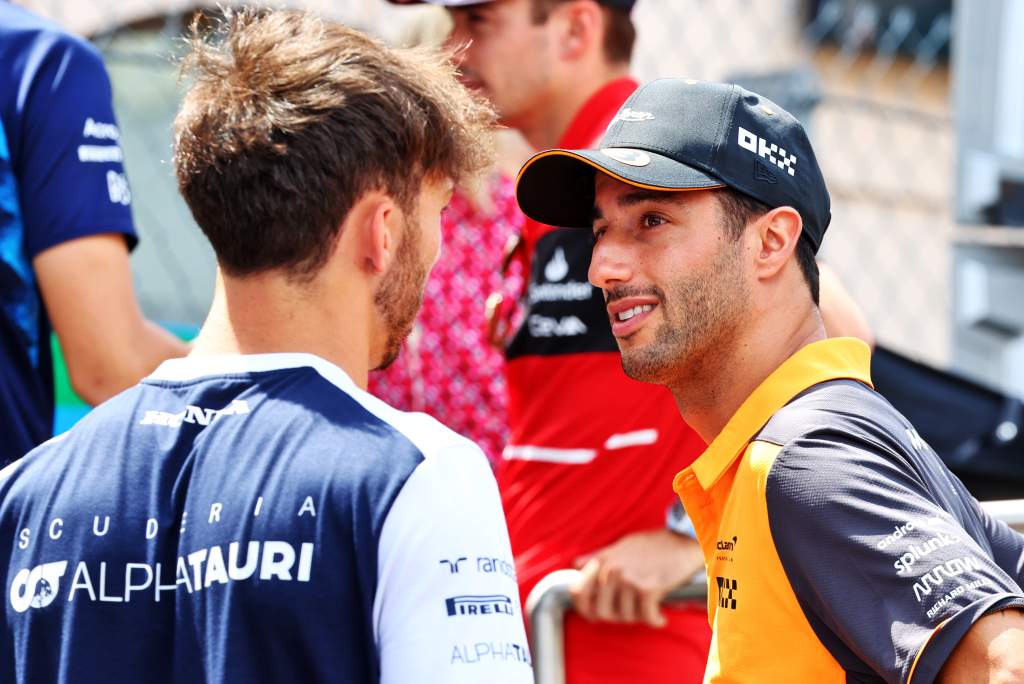 Beyond that, Alfa Romeo, Haas and Williams all have possible openings, meaning there would be no lack of teams at least open to talking to Gasly. The key is that if Gasly does make a move, it's the right one – given AlphaTauri is well set-up to get the best out of him. So in his position, he needs to parlay his good form since returning to Red Bull's B-team into what could be the most important move of his career.
Gasly himself is aware things can change quickly, but he also has a justifiably assured sense of his own value. It's only logical for him to be seeking an advantageous move.
And as he says, just because he accepts Red Bull's decision on Perez doesn't mean he has to stay where he is.
"I've shown last year when the car was more competitive what I can do in a midfield car – not only last year but 2020, 2019 as well," said Gasly.
"I understand their [Red Bull's] position and, on the other side, it doesn't mean that I understand the fact that things should stay as they are. But it's just finding what's best for everyone.
"Obviously, I'm committed to AlphaTauri right now and will always give my best to this team, even if we are going through harder times because this year is not as competitive as we would have liked and not as competitive as last year, which is obviously not as exciting.
"Last year we were qualifying P6 and lining up many times next to Charles [Leclerc]. It's crazy how in one year how things can change. On one side, Charles is fighting for the championship and we're fighting barely to make it to the top 10.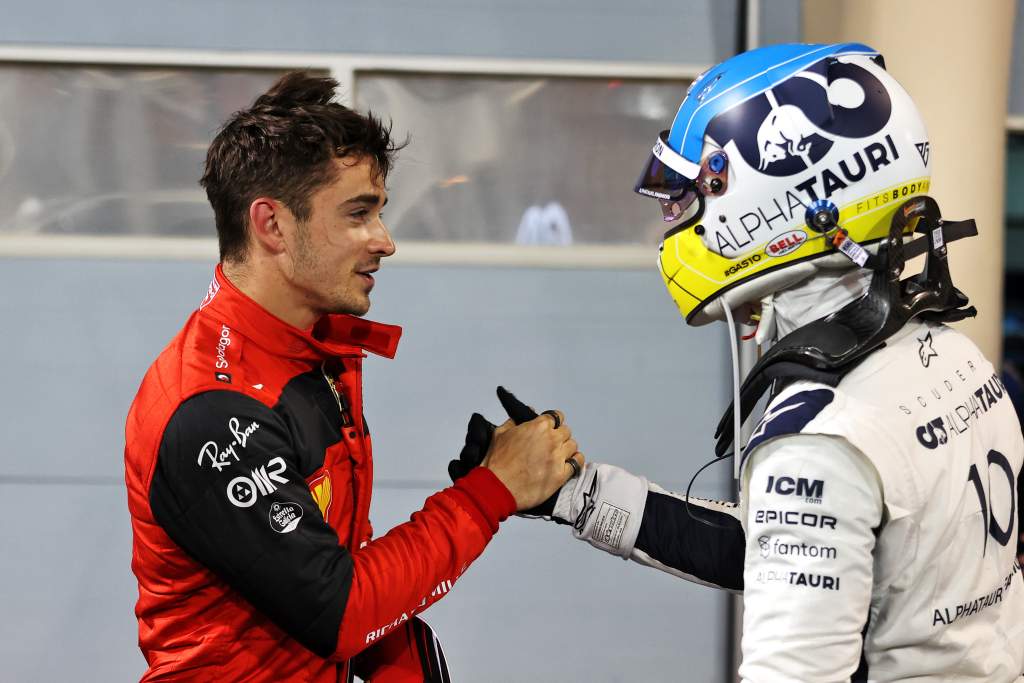 "It's a more difficult time but it's also I like the challenge of trying to push the team forward but personally I have ambitions and my ambitions are more than just fighting for top 10s.
"That's not what I work for every day, I want more than that, I want to fight at the front.
"But priority number one is to perform for AlphaTauri and to discuss with Helmut what's best for all of us, which we do.
"And after 10 years of relationship – they've known me since I was a kid – they know me exactly. We have a really good relationship with Helmut and it's a matter of finding how to make this work for all of us."
Exactly what "working for all of us" means is unclear and remaining at AlphaTauri next year remains a very real possibility. But now he's locked out of Red Bull Racing for so long, for Gasly the time is surely right to make a move – if he can make the right one.