Yuki Tsunoda is famous in Formula 1 for his 'enthusiastic' radio messages, which means it might come as a surprise to those familiar with his over-the-radio style that he cites the need to increase his communication to the team as his "weak point".
That might sound counter-intuitive and even Tsunoda himself sees the funny side of suggesting he is too quiet, joking that he has been known to shout, but it's all part of his desire to achieve better consistency in F1.
The 22-year-old heads into his first home grand prix at Suzuka this weekend having failed to score in the last 11 races, the worst run of his two-season grand prix career.
Some of that is down to AlphaTauri's fading competitiveness and there has been some bad luck in that run, notably in Baku where he lost sixth place to a DRS problem that led to a black-and-orange flag and enforced pitstop. But he's also made some mistakes, infamously hitting team-mate Pierre Gasly at Silverstone and crashing out while in points contention in Singapore last weekend.
Tsunoda could have used the excuse of being one of the earlier drivers to switch for slicks in tricky conditions for that shunt. But one thing he can never be accused of is making excuses and he was quick to accept the blame for braking too late, locking the inside-front wheel and crashing at Turn 10.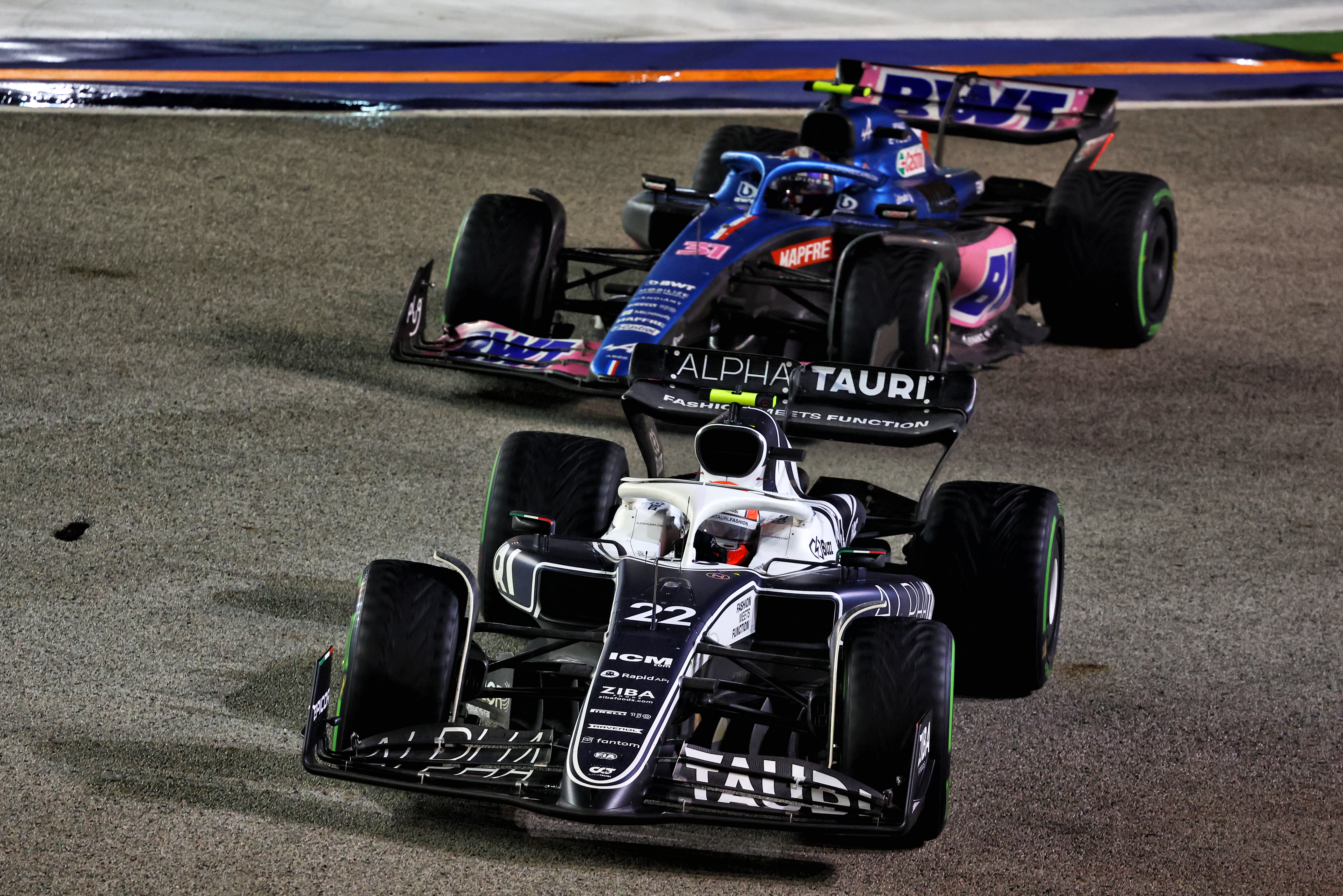 When it was put to him that Max Verstappen and Lewis Hamilton made similar mistakes, his response was simply "well, they didn't crash [out]".
But Tsunoda sees his battle to improve his consistency as one connected to the drive for stronger communication with the pitwall.
"Better consistency, that's the main target," he said when asked by The Race about the key areas for improvement in 2023.
"Obviously to keep this progression in terms of the pace in qualifying and also to increase the consistency in the race, giving more feedback, which Pierre is really good at.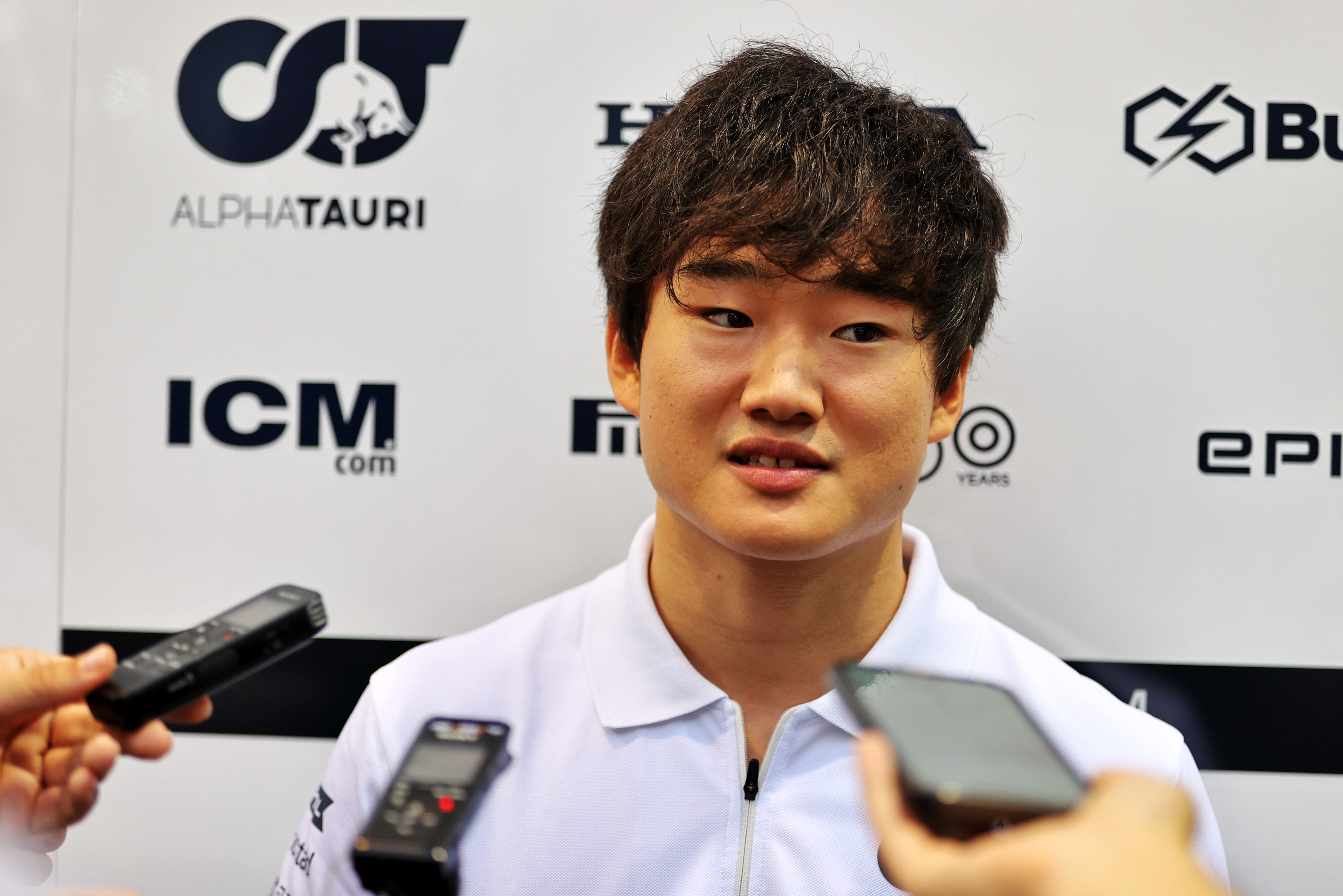 "The difference between me and Pierre, especially in the race, is he talks much more than me and I'm really quiet. And definitely, those things help.
"Giving more feedback consistently to the team, more information, even small details will help."
Asked by The Race to elaborate on the kinds of details he needs to give as feedback, he said it was less about the tyre management and more just about race details.
This can relate to the tyre condition, balance shift, how hard he's having to push, the car's behaviour etc. The challenge will be isolating what information will be valuable.
"Not tyre management, just feedback to the team and engineers," said Tsunoda.
"I understand about tyres but I haven't been especially able to see [that] much in the results because I had issues or a grid penalty, but the [race] pace was quite good even compared to Pierre.
"So just general feedback, especially to help the strategy so they know how the conditions are."
Tsunoda outlined his ambitions for 2023 before the race in Singapore, where ironically communication was highlighted as a problem by Pierre Gasly. He and Tsunoda were called in for slicks at the end of lap 33 – the first drivers to do so other than early-adopter George Russell – but this proved costly as Gasly lost a potential fifth place and Tsunoda crashed.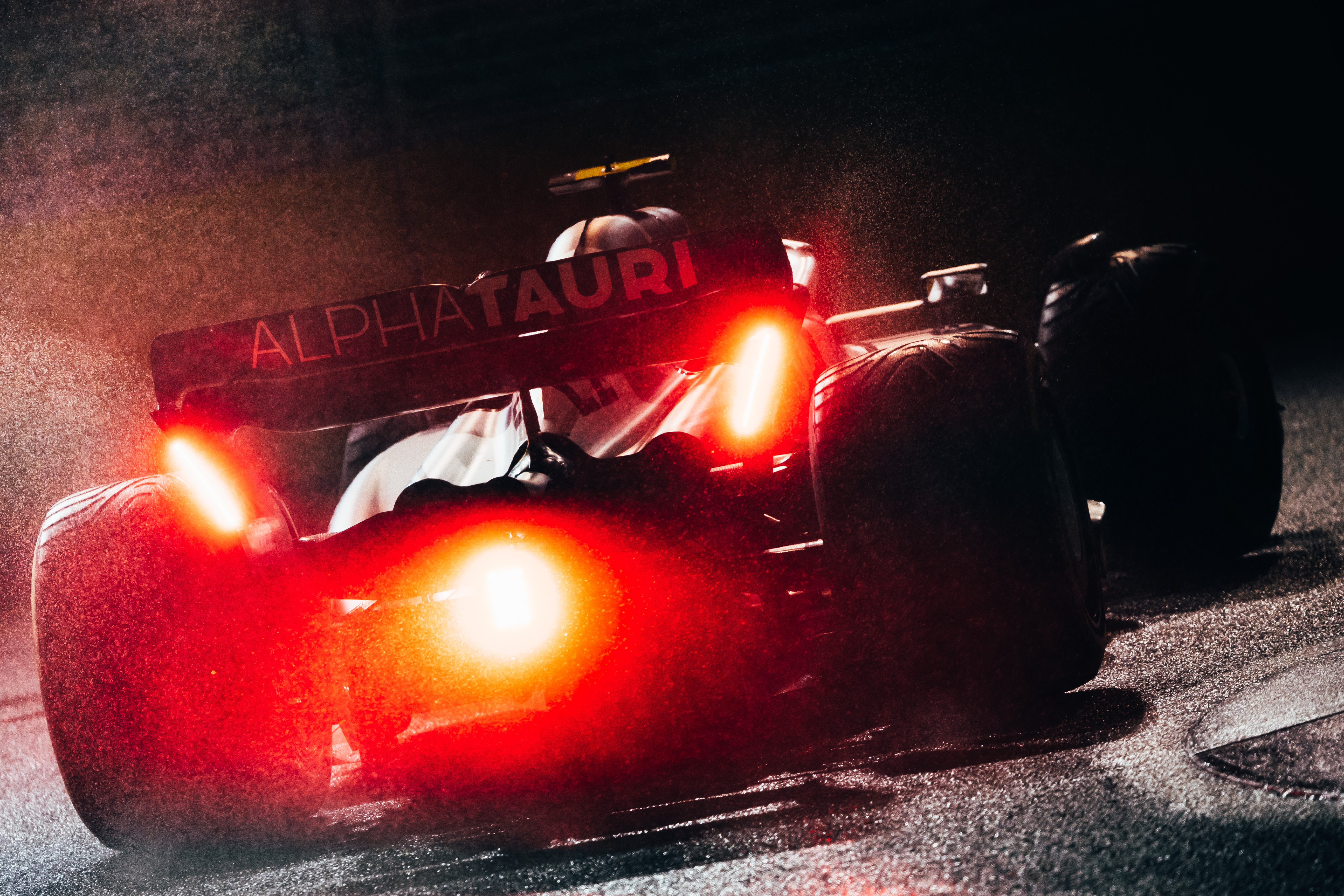 Tsunoda also felt he didn't give good enough feedback during qualifying, meaning he was one of only two drivers to start Q3 on intermediates rather than slicks.
"I should have more conversations with engineers, definitely," said Tsunoda on Saturday. "This is my weak point.
"I didn't have much information from others, so I just kept going. It wasn't good in the end.
"It is what it is, good learning for next time. It's easy to say that after the session but I need more conversation with engineers, more updates."
This is an aspect Tsunoda is working on – one that will unquestionably help him to deliver on his significant potential – and will be trying to improve on at Suzuka this weekend, where he will be the centre of attention as the only home driver on the grid. He will be the first Japanese driver to contest their home grand prix since Kamui Kobayashi for Caterham in 2014.
While he hasn't raced at Suzuka in F1, he has won three times at the track in his car-racing career in Japanese Formula 4.