Pierre Gasly criticised his AlphaTauri Formula 1 team for throwing away a chance to match its best result of the season by calling him into the pits too early during the Singapore Grand Prix team.
Gasly was well set in seventh place ahead of Aston Martin driver Sebastian Vettel when he was called in for slicks on lap 33. Given the low-grip on the outlap, this allowed Vettel, who stopped a lap later, to jump him.
But the deployment of the safety car, ironically because team-mate Yuki Tsunoda crashed having stopped for slicks on the same lap, did the most damage as it allowed Daniel Ricciardo and Lance Stroll to take a 'cheap' pitstop and stay ahead.
In a race where fifth was possible, Gasly ultimately finished 10th, with AlphaTauri sliding to ninth in the constructors' championship behind Aston Martin.
"We didn't do a good job," said Gasly after the race. "We were seventh, ahead of two Aston Martins, [we had] track position, everything in our hands and we threw it away because we decided to box too early.
"There was no communication, no dialogue, which I don't fully understand. We took a gamble in a moment where we didn't need to.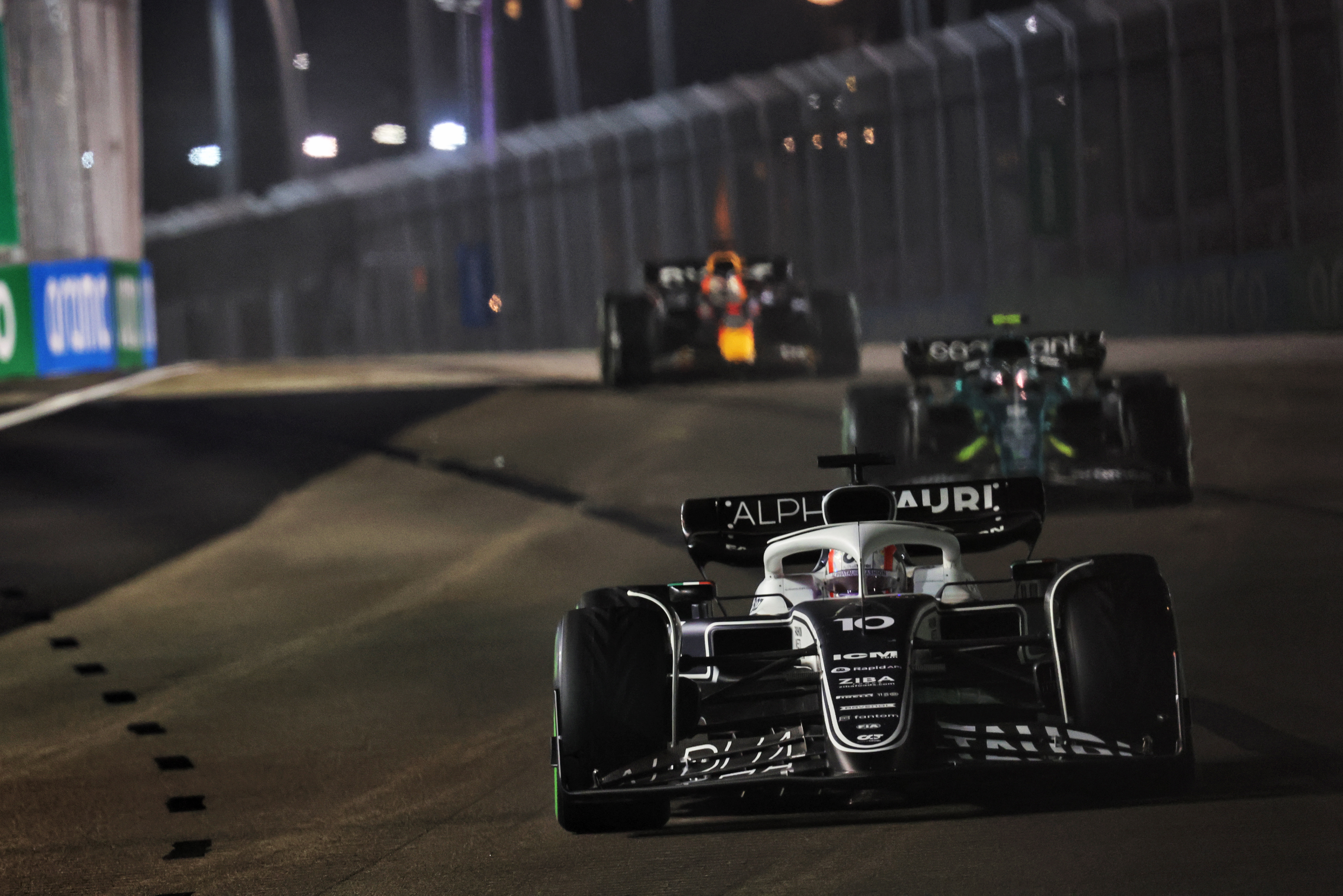 "We boxed, everybody stayed out on track and we got overcut. I'm very disappointed for all of the team because we drop to ninth in the team's championship. Nine we lost, nine important points."
Reviewing Gasly's onboard footage supports Gasly's claim that there was no communication before the stop as he was simply called in at the end of lap 33 in response to slick-shod George Russell setting quick sectors in the Mercedes.
The last dialogue about the conditions had taken place on lap 26, moments before the virtual safety car was deployed because of Alex Albon nosing his Williams into the wall. When asked for feedback, Gasly reported slicks were "too risky for now". Once the VSC was deployed, he reiterated his position and said "if nobody does it, I would not go" in terms of pitting, adding that whether AlphaTauri should respond to others stopping "depends if we are fighting them or not". He also reported that there were "still a couple of corners" where grip was a problem.
He stayed out during that VSC and the one that followed immediately afterwards that was triggered by Esteban Ocon's Alpine retiring with a power unit failure, but there was no further dialogue on the topic before he was called in.
"It was clear it was too early, I don't understand why we did it," said Gasly.
"It's obviously something we'll review. They had reasons to do it, but at least we should have communicated and that wasn't the case.
"In the position we were in, you have track position over two main rivals in Singapore in drying conditions; I don't see the point of risking it like that. We gave our position away."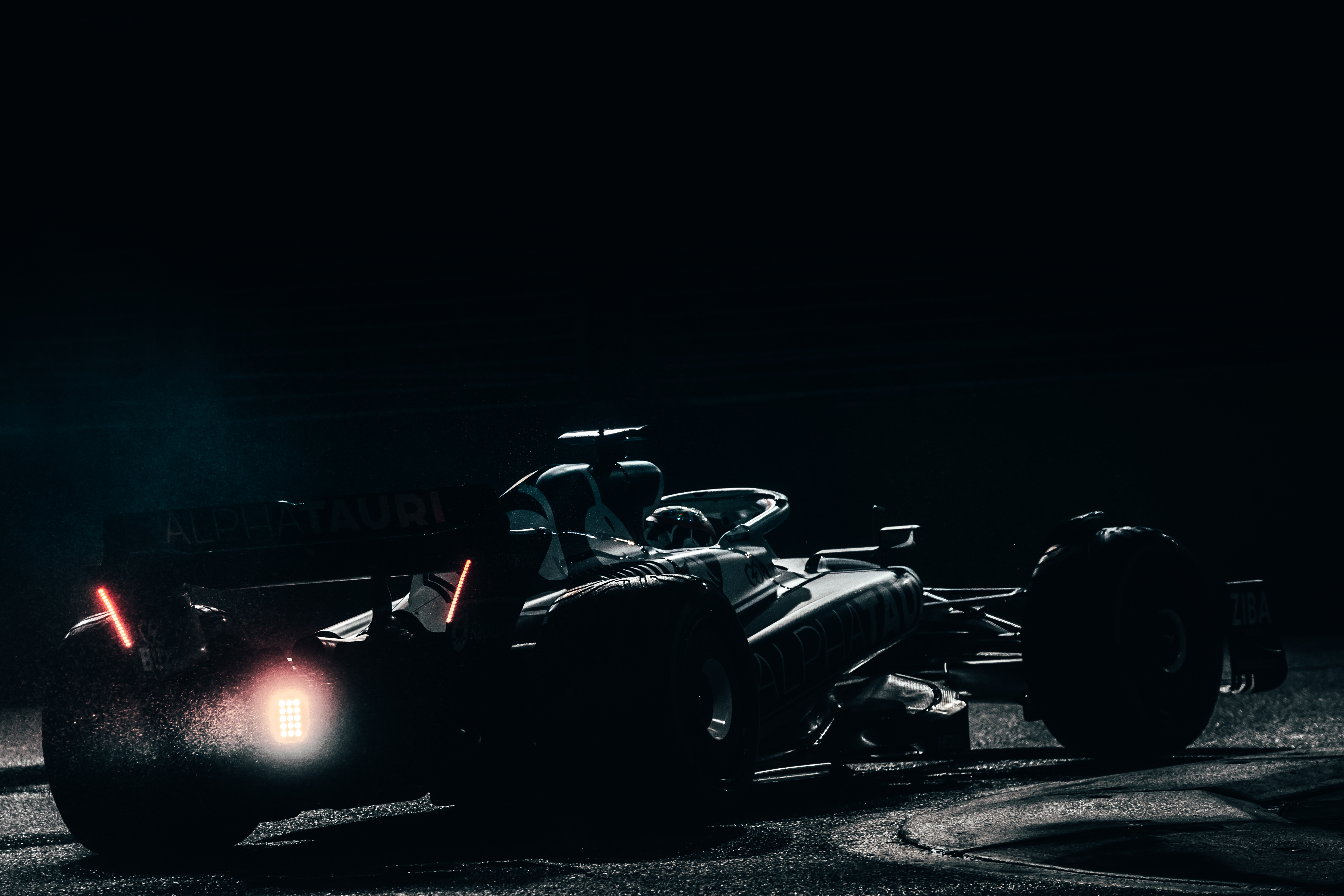 Gasly could have finished fifth had he stayed out then stopped under the safety car deployed after Tsunoda crashed – although it should be noted that had AlphaTauri not stopped him it might also have left the other car out on intermediates. Given that Tsunoda being on slicks contributed to his crash, there's no guarantee a safety car would have followed in a similar timeframe.
Given AlphaTauri has had a difficult season, with Gasly's 10th place only its ninth points finish of the season, the missed opportunity was a big blow.
"When do we get opportunities to score fifth?" said Gasly, when asked by The Race about the lost chance to equal his best result of the season. "This year, it happened once in 18 races.
"It's frustrating because we're all pushing really hard and today, we just didn't do the job."
Aston Martin driver Vettel also felt he pitted for slick tyres too early, leading to him also losing positions and finishing eighth. Had he stayed out then pitted under the safety car, he could have been in a position to finish fifth.
"I'm little bit disappointed, we could have stopped a lap or two later as I think it was a bit too early to go on dries," said Vettel.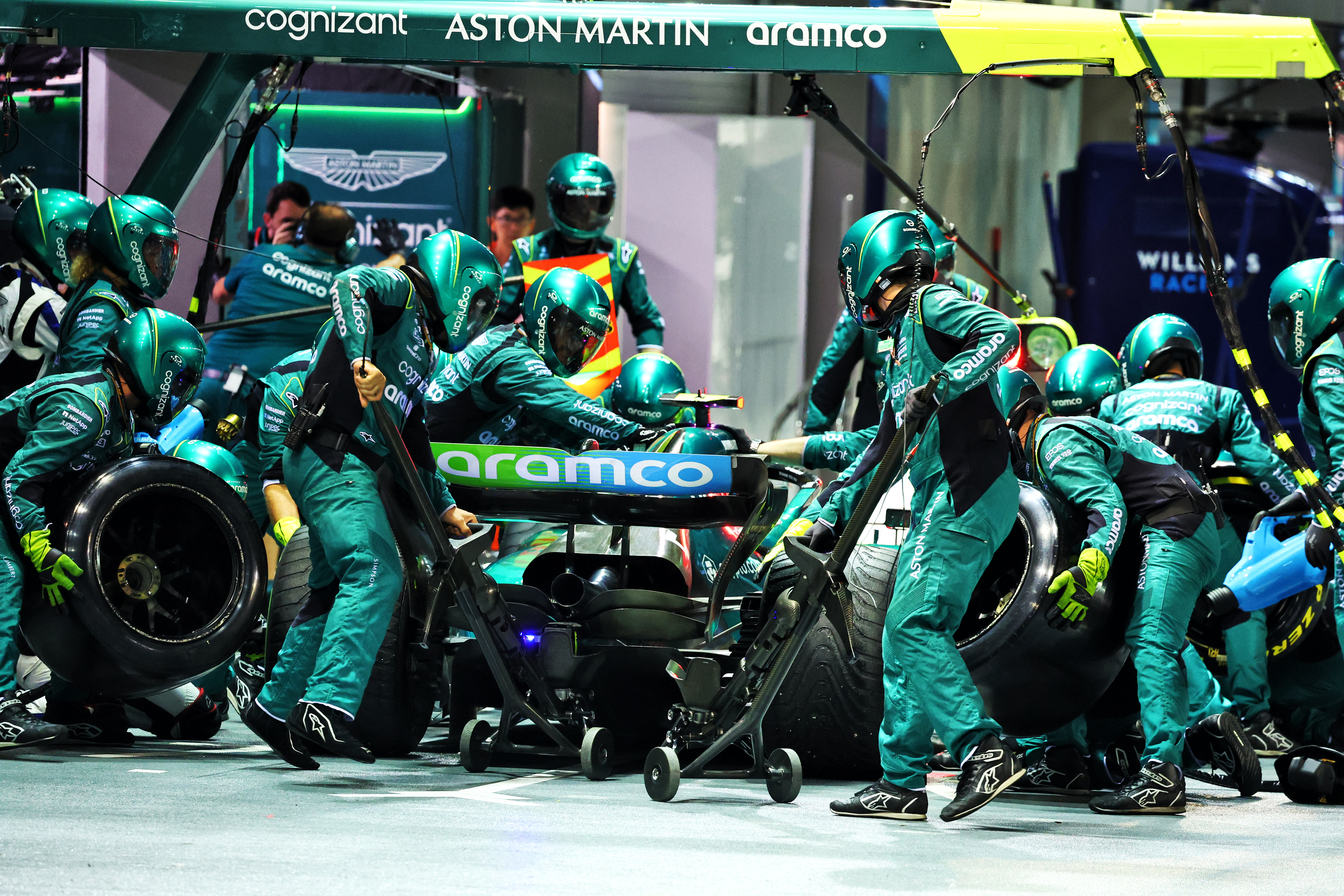 "Pierre lost a lot of time but then we lost time, and then there was the safety car so I lost position to Lance.
"I would have liked to stay out another lap or two or three, so I don't think there was much in it but obviously with the safety car it would have been a free stop."
McLaren's Daniel Ricciardo picked up the fifth place Gasly and Vettel could have had thanks to a strategy built on patience.
He said that resisting the temptation to try and "make something happen" was key to being in the position to profit from the safety car Tsunoda triggered.
"Today was like 50/50, where we certainly had some fortune," said Ricciardo. "But I also think we were patient and mature in not jumping for the slick.
"It was very tempting. When you're just outside the points it's very tempting to be a hero and try to make something happen. But we had the right conversations and I said as much as I want to be a bit of a hero, it didn't feel right.
"Then, as George and then Pierre went on them, it sounded like it took a long time for them so let's just keep going. Maybe also in my mind was, 'OK, the track is very slippery, especially on a slick, the chance of someone going off is high, so obviously all we need is a safety car to pit' and that's what happened.
"So it was an ideal scenario for us and it played out. I wouldn't wish anyone to crash like that with Tsunoda, it was more just that the safety car was perfect for us."
---
Gary Anderson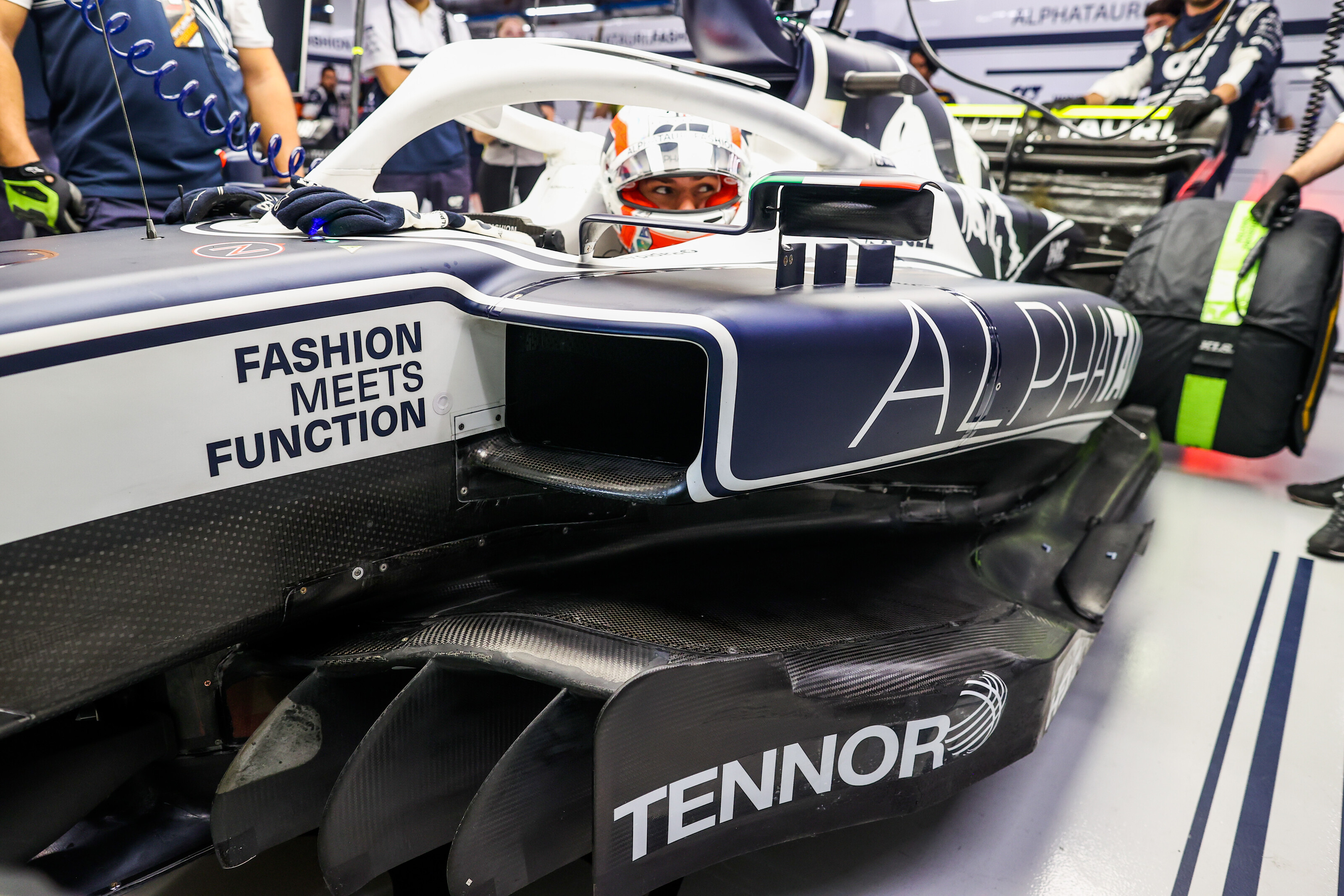 The strategy calls for Sunday's race were probably among the most difficult for a long time. Knowing that during qualifying it took a long time for the track to get anywhere near dry was the only factual information that was available – that and the fact Russell had pitted early for slicks and was struggling and the various drivers' feedback over the radio.
I sympathise with Gasly. Trying to pull off an undercut meant that you increase the risk of putting it in the wall because pushing as hard as you need to on the outlap is very risky. If you need proof of that, just ask his team-mate Tsunoda about it.
Gasly was running in a decent position so there was no real need to take a risk for one or two laps when the information you have means that you know the track is not suddenly going to come alive and reward you with that five-second improvement we often see when a track is drying and a team fits slicks. If you are running out of position, as Russell was, then it's fine to take a gamble and hope a miracle happens but in general the overcut was the best compromise. As Gasly says, why take a chance when you are running well?
As far as the VSC or the safety car is concerned, waiting for and relying on either of them is a risk. However, with the conditions as they were and everyone taking the gamble to go to slicks as soon as Russell started to set purple sectors, this meant that the likelihood of one of them was increased exponentially.
If the strategy had worked, the AlphaTauri crew would have been heroes. That's the risk you take when conditions are changeable.