With the rest of W Series' 2022 season cancelled, Jamie Chadwick is a three-time champion in the all-female series. And she's also got her second Indy Lights test with Andretti this Friday.
So does this indicate America is next for Chadwick as she finally leaves W Series behind?
While she's been the all-female championship's benchmark since its inception in 2019, Chadwick has struggled to push on up the ladder to Formula 1.
The biggest blow to her progress came during W Series' hiatus in 2020 when, as the reigning W Series champion, she went to compete in the Formula Regional European Championship (in equivalent machinery to W Series) but scored just one podium and finish seventh out of nine full-time drivers.
Barring a brief outing in the all-electric Extreme E championship, Chadwick hasn't raced outside of W Series in the last two years and promotion to fellow F1 supports FIA F3 or Formula 2 is yet to materialise.
Instead, Chadwick has widened her career options and September gave the biggest hint yet of her 2023 direction – a test with Andretti Autosport's Indy Lights team at Sebring.
Seat fit ✅@JamieChadwick is one step closer to her @IndyLights test! #AllAndretti pic.twitter.com/ibia86z6WM

— Andretti Autosport / #AllAndretti (@FollowAndretti) September 16, 2022
"I went out there keeping all options open," Chadwick said of the Indy Lights test.
"It went well, I really enjoyed the car, I liked the team a lot. Enjoyed the experience.
"I definitely put myself in a good position for an option for next year, but nothing confirmed, and still weighing things up.
"Formula 3, Formula 2 and Indy Lights are the options, with Formula 2 [perhaps] too much of a step.
"FIA Formula 3 has been a bit tricky to find the support for, whereas Indy Lights seems to be a better option in that sense."
One of the biggest concerns for Chadwick – and many of her fellow female competitors – is the physicality of the bigger cars.
This fear was borne out of physical struggles Chadwick faced during her torrid FREC season which left her with a feeling that she "never wanted to experience again".
But her Indy Lights test eased her fears.
"Pleasantly surprised by the physicality of it [the Indy Lights car]," Chadwick said.
"I've been scared off a little bit, a lot of people said it's a big heavy car, and it's definitely a step up in terms of anything I've driven before in terms of power and probably weight.
Time to test 👊@JamieChadwick is strapped in for her first run in an @IndyLights car! #AllAndretti pic.twitter.com/3a2v4jXLUe

— Andretti Autosport / #AllAndretti (@FollowAndretti) September 21, 2022
"Wasn't so bad but the races are very long out there. We completed a really good test programme. In that sense, really happy, I felt like I could get comfortable with the car and drive the car how I wanted to, without too much limitation.
"Something I'm really happy with. Still a lot of work to be done from my side to improve next year.
"The main thing with that is that I know with the long races and the amount of testing that you get in Indy Lights, it could put me in a really good position for the year after to make another step up, because of having that extra time to develop both physically and driver-wise."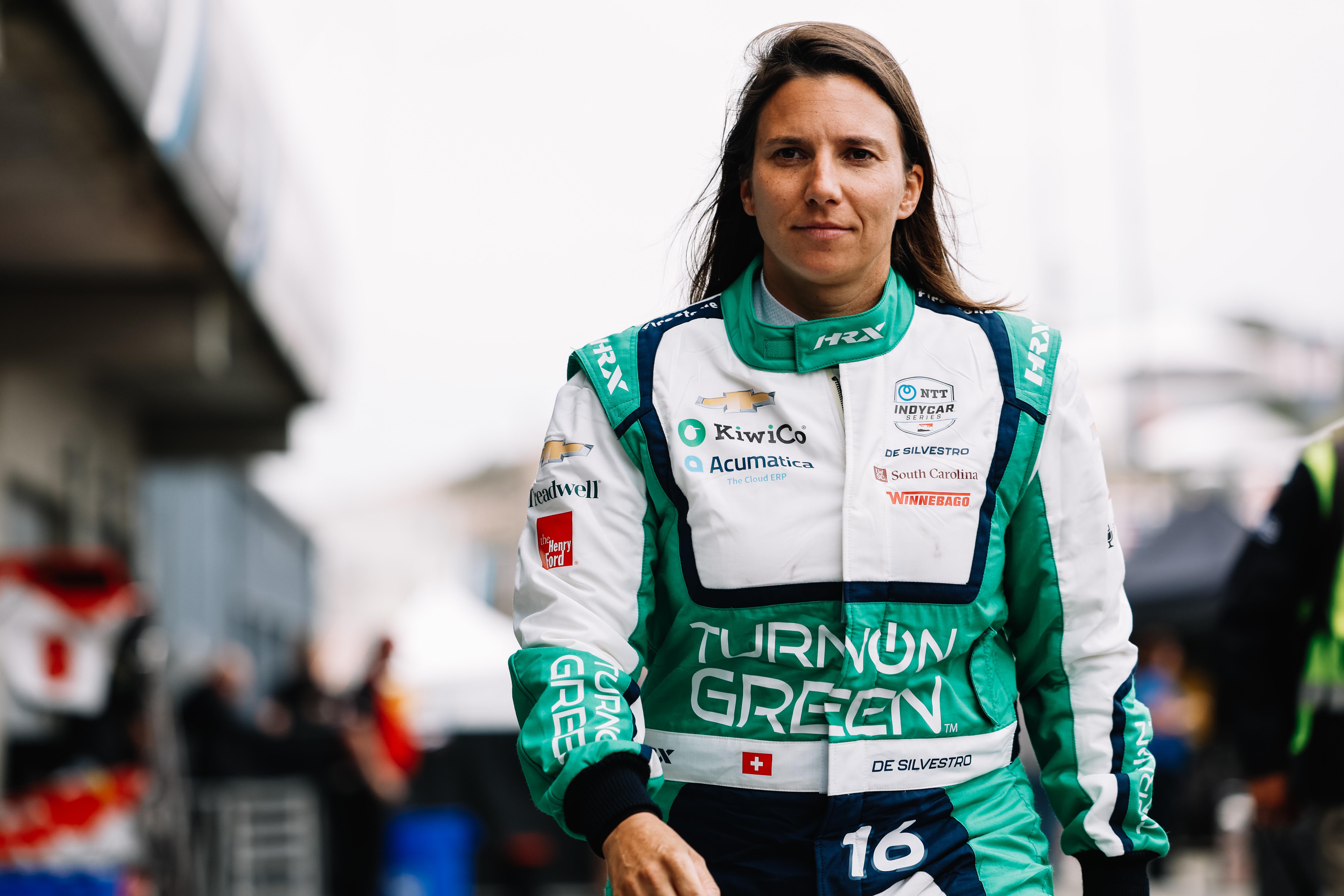 Chadwick believes there are more opportunities in America for female drivers given the achievements of long-time IndyCar and NASCAR driver Danica Patrick and current Paretta IndyCar driver Simona de Silvestro.
While a female driver hasn't started an F1 grand prix since 1976, IndyCar has had multiple women on its grid including Patrick, who won a race in 2008.
There's also precedent for female success in IndyCar's chief support category although you have to go back to the 2010 season to find the last female to compete in Lights – Indianapolis 500 regular Pippa Mann finished fifth in that year's drivers' championship with a race win at Kentucky Speedway.
"The commercial support over there definitely seems to make clear sense," Chadwick explained.
"There's a lot of female drivers who have had paid opportunities over there which is fantastic.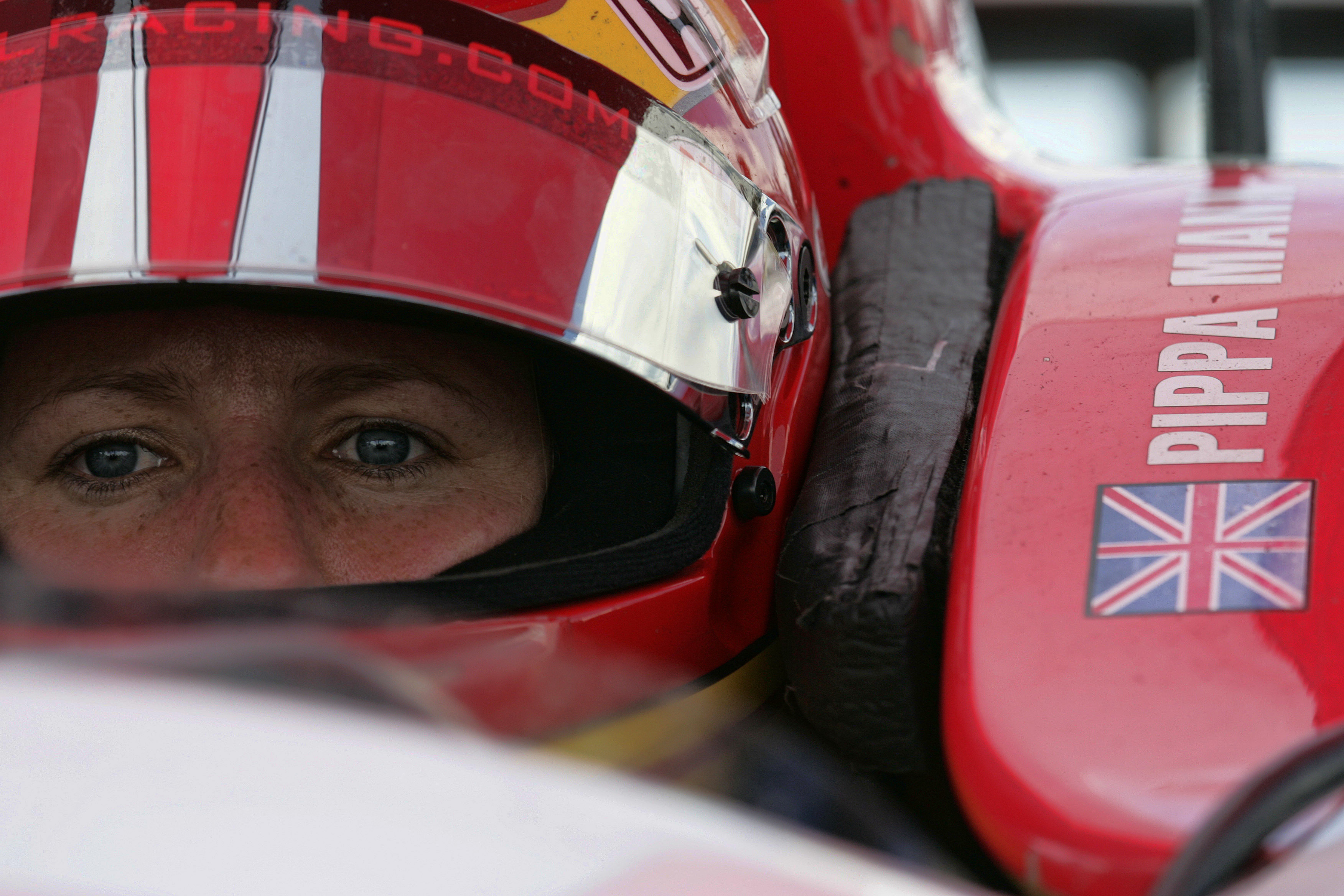 "Ironically IndyCar seems to be one of the most physical series there is, [coming] from Indy Lights, IndyCar seems to be really tough with the steering so it's interesting that is where the most opportunities have come for the women.
"From my side, definitely I see that as a really positive thing. I see that there's opportunity, big brands and big teams are taking female drivers and giving them these opportunities which is fantastic."
---
IndyCar looks more achievable than F1, but…
Jack Benyon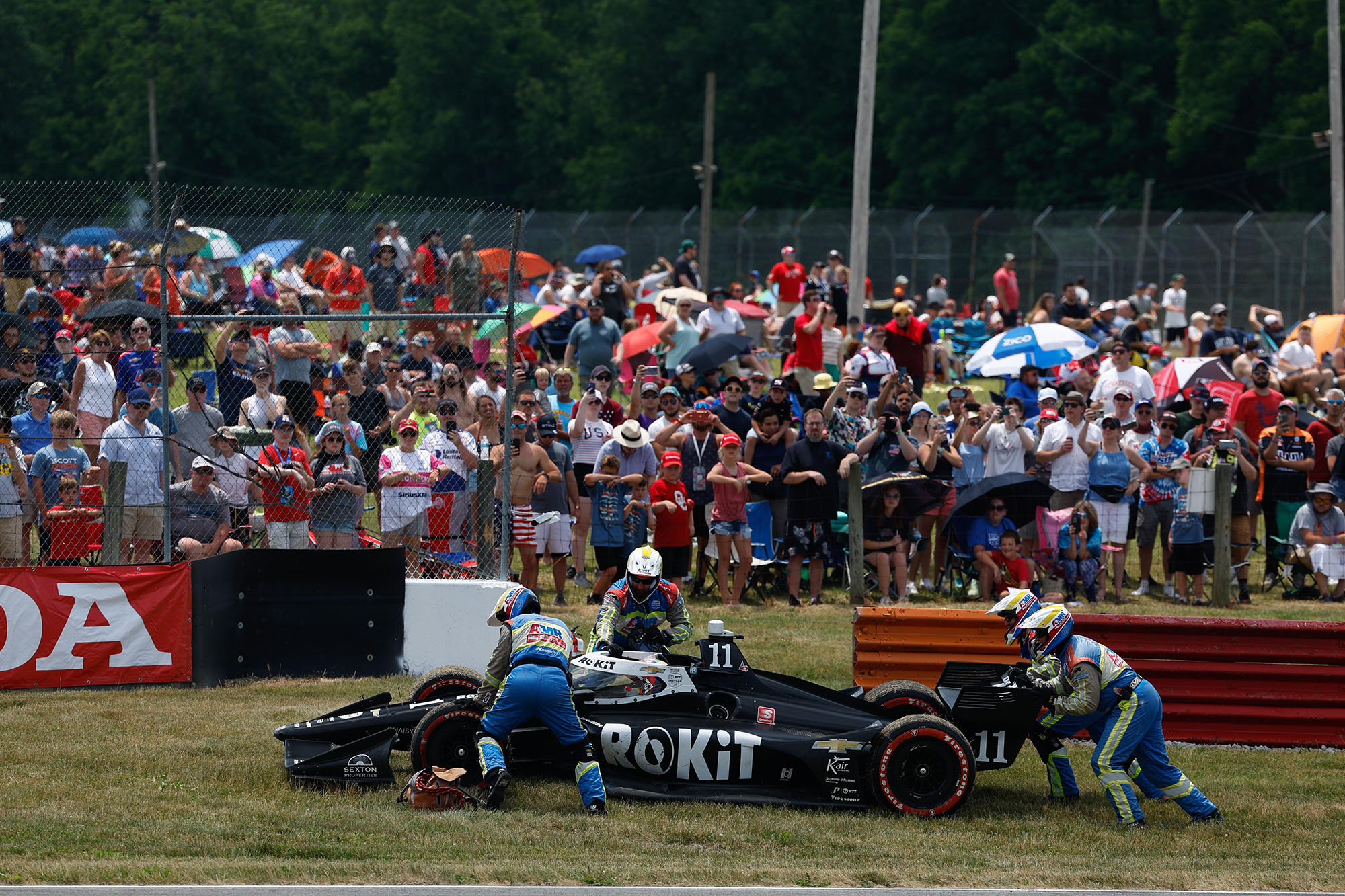 Even if there appears to be more chance of Chadwick getting to IndyCar than F1, it doesn't mean it's going to be easy. Quite the opposite.
IndyCar has had some golden years of boasting a healthy number of female participants but that hasn't always been the case recently.
De Silvestro (2021 and 2022) and Tatiana Calderon (2022) have raced in the series recently, but both have faced uphill struggles that should sound alarms for Chadwick.
Calderon had her season cut short by a sponsorship issue between ROKiT and AJ Foyt Racing, which showed that being a female breaking down boundaries alone isn't enough of a commercial reason to have businesses queuing up to pay. Especially if you're not American.
Beth Paretta established a female-led team in her name for 2021 – which ran de Silvestro at the Indianapolis 500 – but that benefited strongly from the Penske organisation helping to foot the bill. When that wasn't the case for 2022, it became more of a struggle.
A new link with Ed Carpenter Racing yielded three races for Paretta but its hope of doing more in 2023 is far from a certainty.
With the Indy Lights grid swelling to 20 cars in 2023 and the scholarship for IndyCar no longer guaranteeing the champion three races including the Indy 500 even if you do win the championship, reality dictates getting to IndyCar will be just as tough as reaching F1 for Chadwick.
---
Eyes still on F1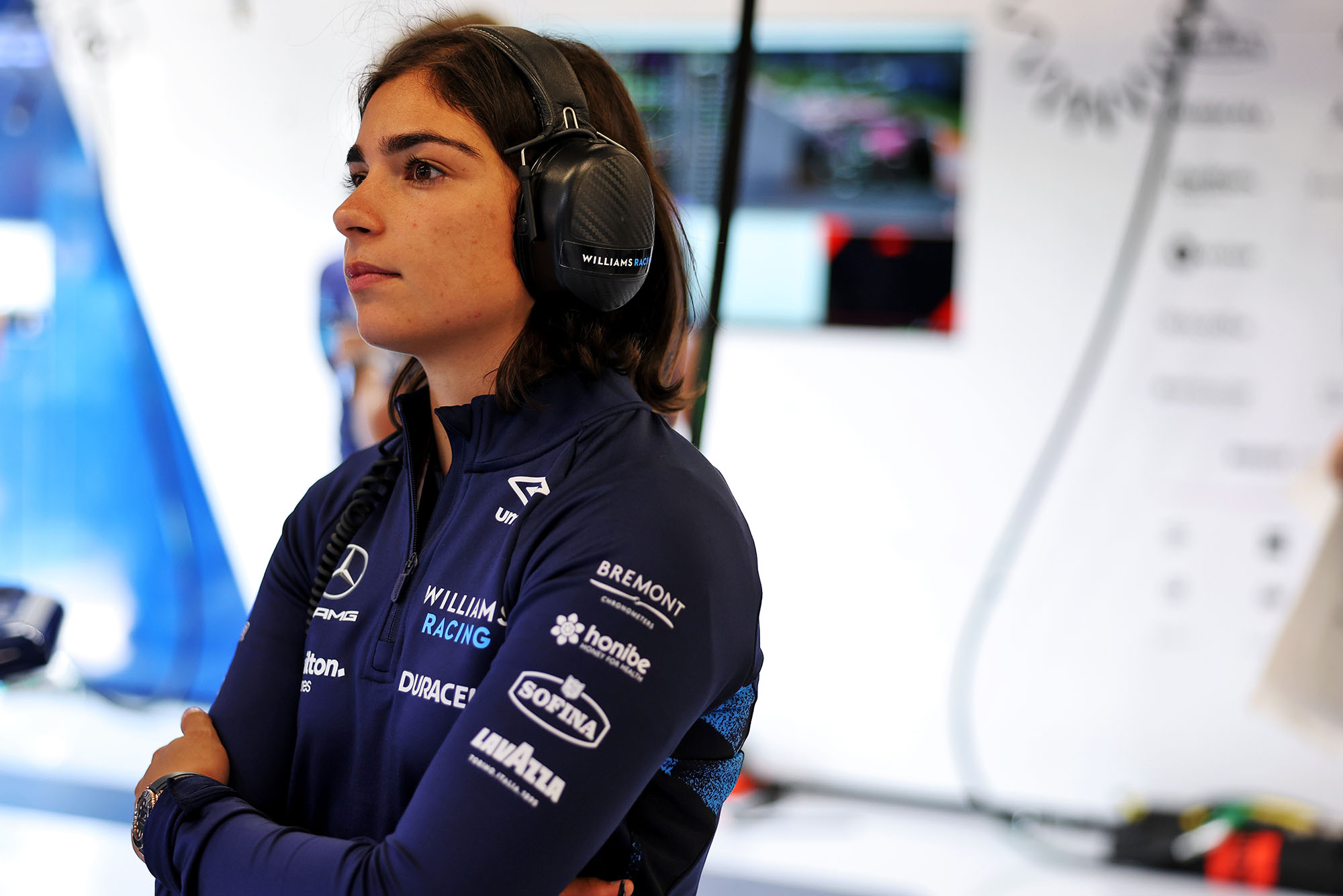 Even if she switches to Indy Lights in 2023, Chadwick's next step might not necessarily be IndyCar.
She says F1 is still her ultimate goal, and she wasn't discouraged by F1 CEO Stefano Domencali's recent claim that there won't be a female driver in F1 for at least the next five years.
"It doesn't bother me, I know factually that if I have success in the right feeder series, then I'll be in F1 like most young drivers, male or female," Chadwick said.
"That's my goal, I'm trying to do that. Use the platforms I have like W Series and to lean on the people who do believe in it and see it as something possible because there are those people out there.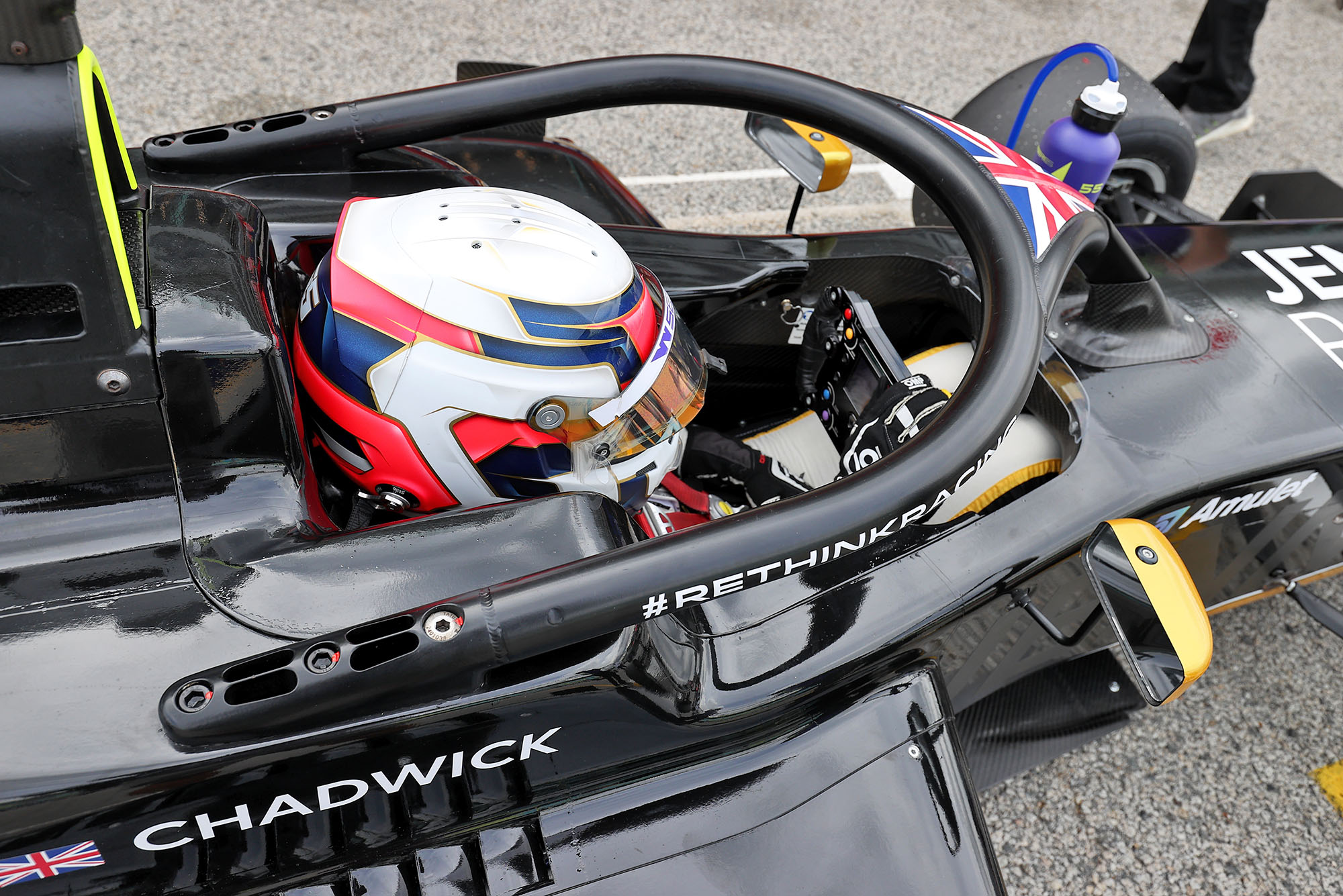 "The likes of Andretti giving me the opportunity to test, they believe it, and surrounding myself with as many of those people as possible, having the best opportunities, it's giving me the best shot. What will be will be.
"I think it's [his comments are] motivation if nothing else."
Chadwick also wants to have the opportunity to test an F2 car, even if only "to know for the year after [2024] what I need to do and how strong I need to be. I do think it's possible".
Ex-IndyCar driver Calderon is the only female driver to compete in F1's current primary feeder series since its inception as GP2 in 2005.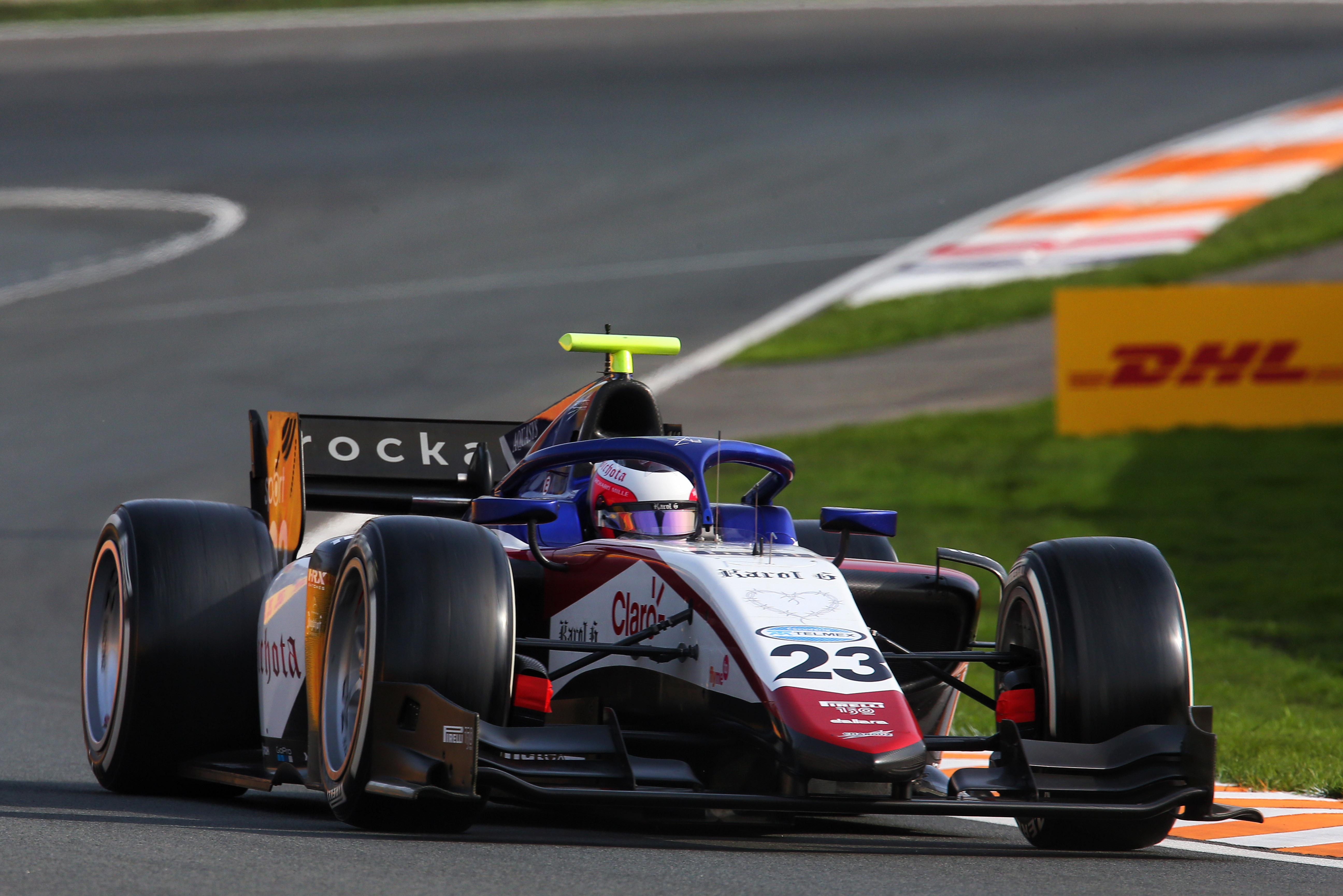 Success for female drivers in FIA F3 has been limited to 11 points finishes for Calderon and a single point for W Series race winner Alice Powell since the series' birth as GP3 in 2010.
Chadwick was absent from the post-season FIA F3 test that typically features the majority of next year's field and highlighted her own struggle in finding the support to make the step up.
Ensuring that step up is into a competitive seat in the 30-car field has also been a priority for Chadwick, rather than scraping on the grid by any means.
A move to Indy Lights appears most likely for 2023 but any fallout or readjustments, if W Series doesn't make it to the end of 2022, could also change things.
If she does move to Indy Lights and thrive, her continued struggles to secure a move to FIA F3 and a lack of a contemporary F1 test despite three years with Williams might just convince her and her backers to remain across the pond.
---
The Race Says…
Josh Suttill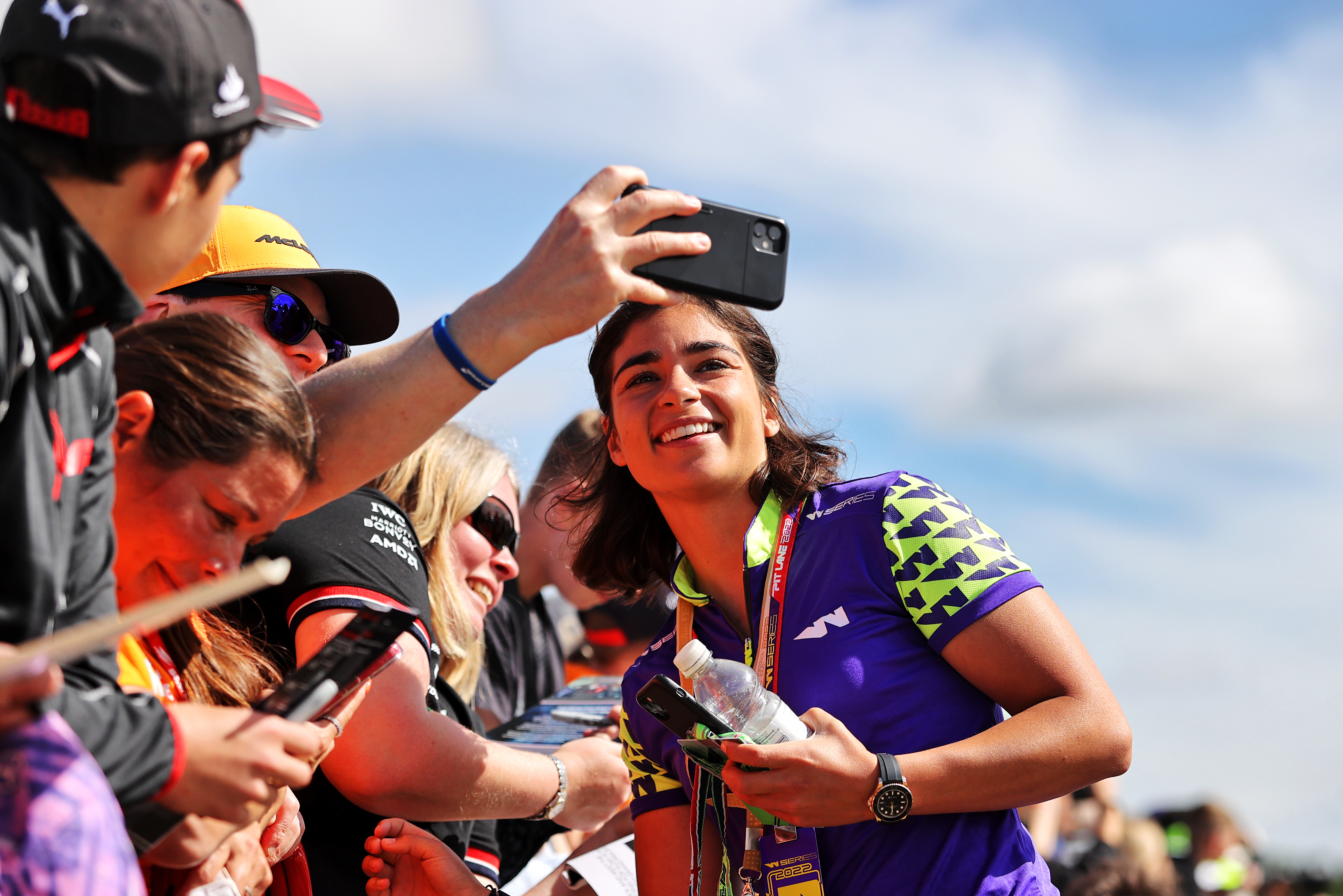 Chadwick is absolutely right to pursue Indy Lights and all indications about her test from Andretti, its 2021 Indy Lights dominator Kyle Kirkwood and Chadwick herself were positive.
She can carve out a career there in a way I just don't see her ever doing in F1, especially given that even recent F2 champions have struggled to secure promotion.
There isn't a merit-based argument to suggest she's heading for F1 nor the time in her career for her to succeed in FIA F3 and F2 and still reach F1.
Adapting to Indy Lights will be a big task but should she opt to race there in 2023 with Andretti, she'd be with one of America's strongest teams and with a clear path to the top of IndyCar's ladder should she get the results to finally put the demons of her 2020 FREC season to bed.