Female racing drivers have a different physical peak age compared to their male counterparts, meaning a female racer making a Lando Norris- or Max Verstappen-like leap up the junior categories is only a remote possibility.
That's according to Alpine Formula 1 affiliate driver Abbi Pulling and her driver coach and fellow W Series racer Alice Powell.
Pulling has continued to impress in her first full-time W Series campaign and she currently sits second in the drivers' championship as the nearest challenger to dominant two-time series champion Jamie Chadwick.
Considering Chadwick has spent six years with regional F3 level machinery, 19-year-old British driver Pulling is widely seen as W Series' best prospect, and her induction into the Alpine Academy as an affiliate driver earlier this year only strengthened that claim.
Pulling is aiming to progress up to FIA F3 after graduating from W Series and ultimately wants to move into Formula 2 and then F1.
Unless she goes on a winning streak and overhauls Chadwick for the title, Pulling says she's likely to remain in W Series for 2023 before targeting a switch to FIA F3 in 2024.
Pulling says female drivers have a different physical peak to males and that, considering the physicality of the power-steering-less FIA F3 and in particular, Formula 2 cars, female drivers may need longer on the junior ladder than men.
"I think a female would have a longer junior career than a male just because they need to develop a bit more, it's human anatomy," Pulling said in an interview with The Race.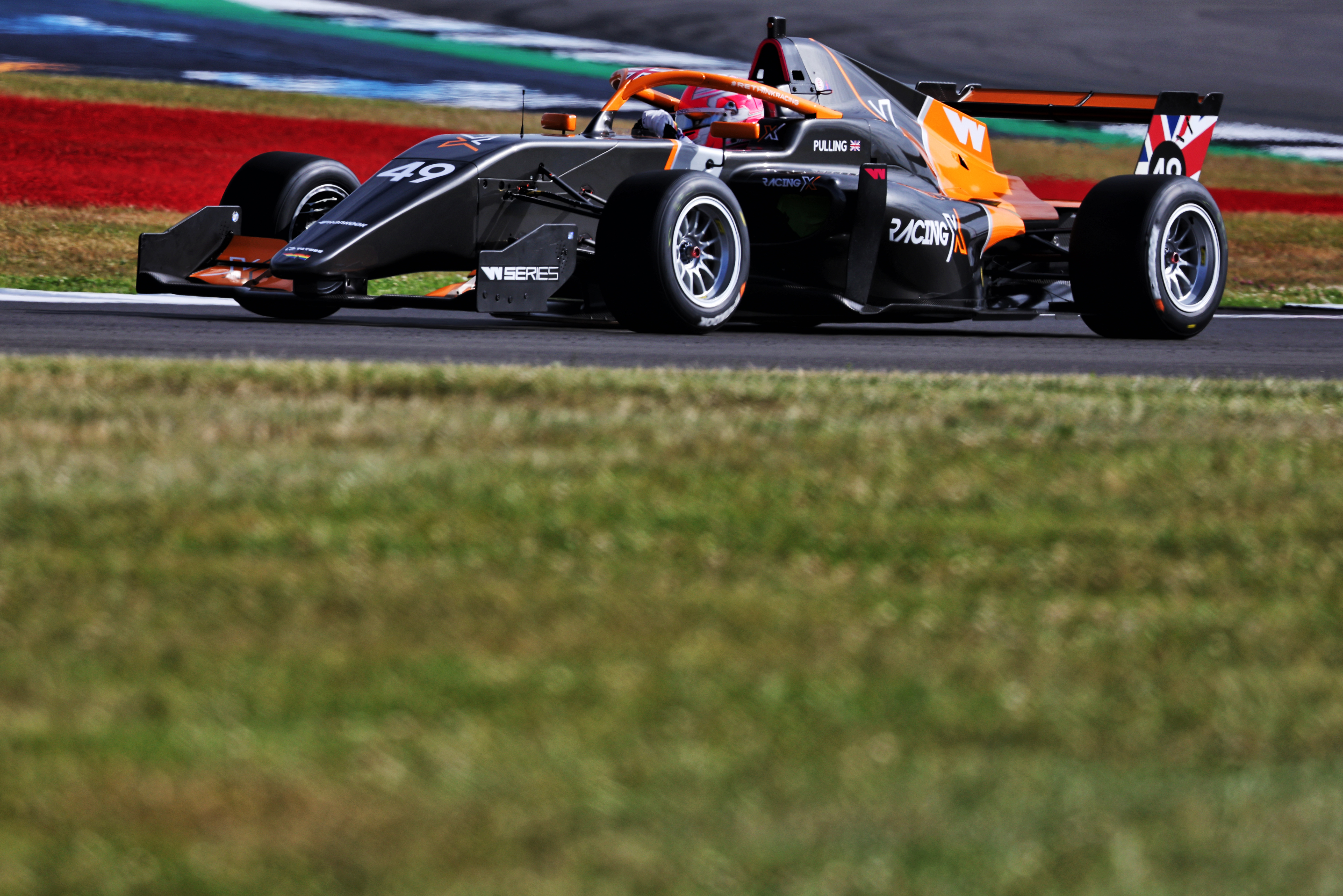 "I think your best physical state as a female is probably your late 20s, to be honest.
"Because it takes us longer to build that muscle mass, it's harder for us to do a Lando Norris where at such a young age, they go up the formula so quickly.
"[Theo] Pourchaire was in an F2 car when he was 16, I don't know if that will ever happen with a female.
"For someone fully developed as a female, I think it's definitely possible to be able to drive in the junior categories, but power-steering is not something that should be ignored, it's a debate to be had."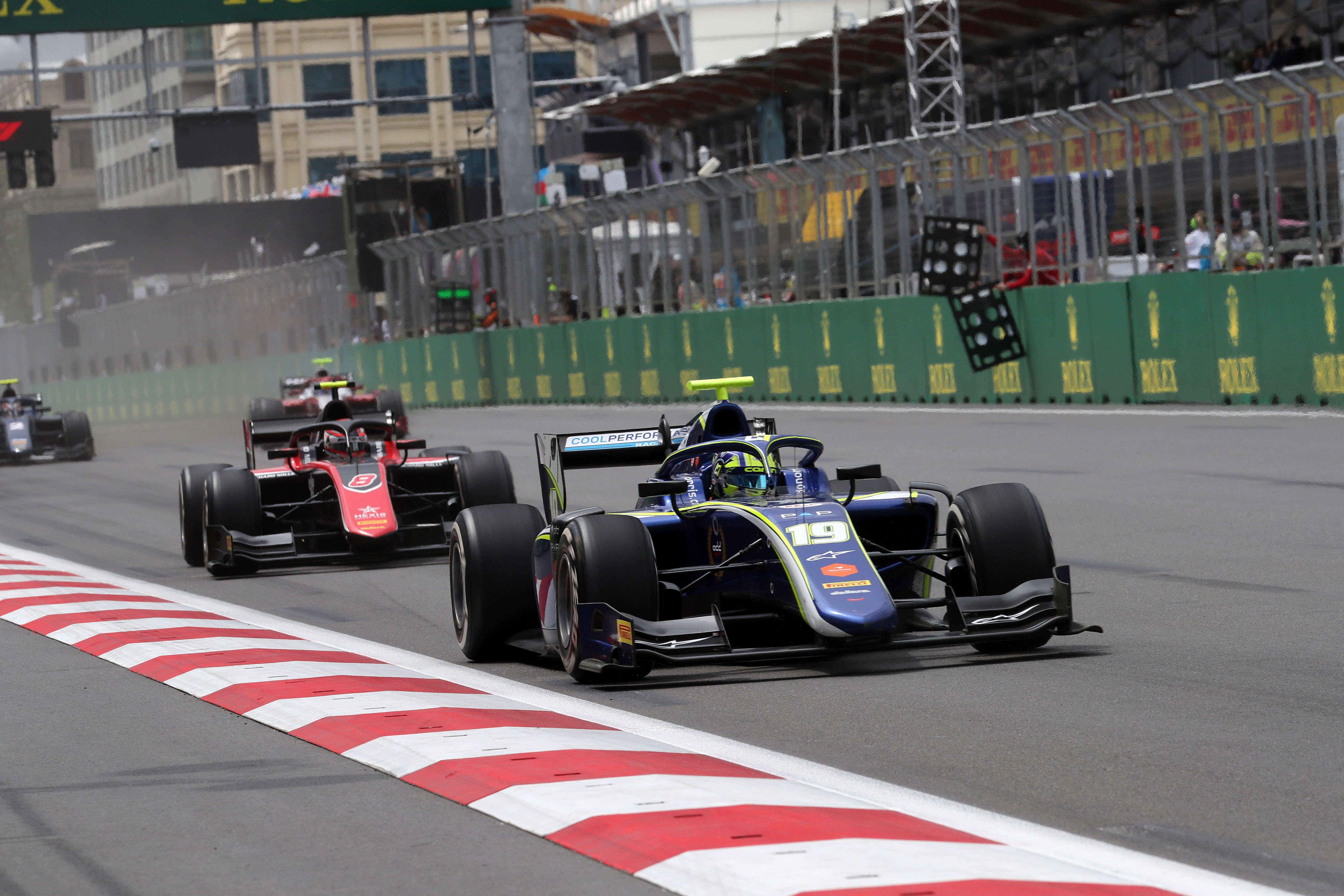 Norris turned 18 a couple of weeks before he made his F2 debut at the end of 2017 and had progressed to F1 just over a year later as a 19-year-old, while 18-year-old Pourchaire is currently second in his second full-time F2 season and is looking for a promotion to F1 next year.
Powell, who raced full-time in GP3 (now FIA F3) 10 years ago as a 19-year-old, pointed out the physical challenge of driving in F2 is probably more than F1 – on the arms at least.
"Females can't build muscles as quickly as men that's science, that's just facts," Powell told The Race.
"They're not physically as strong as men, again that's a fact, that stems from it taking longer to build muscle for your body to adapt to your sport.
"When you get to Formula 1, it's not as physical on your arms as Formula 2, having spoken to drivers who have raced in both, it's more the neck and core and legs side of things."
Tatiana Calderon remains the only female driver to race in F2 since the championship's birth as GP2 in 2005. Until recently a part-season IndyCar driver, Calderon completed a full F2 season with Arden in 2019 as a 26-year-old but failed to register a point.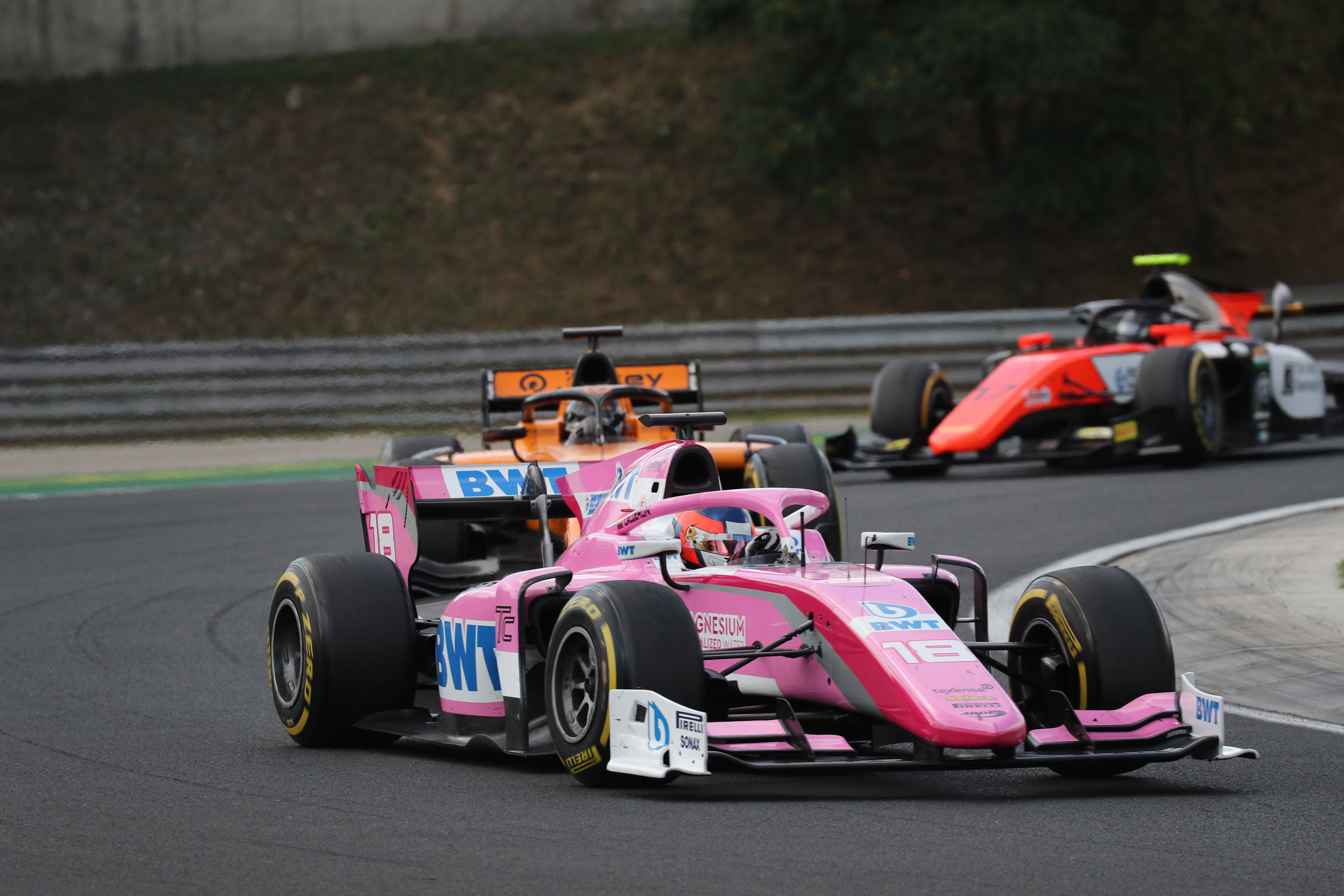 Like Pulling, her mentor Powell believes there's a fix that can help female drivers perform better in the junior categories.
"It would be nice to see power-steering built into Formula 2," Powell added.
"That then helps drivers when they get to F1 as it's slightly easier on the arms.
"That will help females perform better and showcase their talent a lot better in categories like Formula 2 where the physical side [is so important]."
Their comments come in the wake of Alpine launching a diversity initiative, with one of its aims to boost the chances of a female F1 driver.
The Rac(H)er programme will include "scientific studies (physical, mental and wellness) to identify the training needs of these promising drivers" and aims to tackle barriers that have prevented females from "consistent F1 competition".
Some of its work will be centred around the physicality aspect of junior single-seater racing and how the female development curve compares to that of males.
In a recent interview with The Telegraph, Chadwick spoke of the physical challenge of F1 and says she wonders "whether women are capable of getting to that level" required to compete with men at the top of motorsport.
She said she believes "it's possible" and examples such as Susie Wolff – F1 test and development driver for Williams for four years – prove that it is possible for women to reach the top and end the 46-year wait for a female driver to race in F1 again.