The fate of W Series' final 2022 races will be decided next week after a loss of much-needed funding that CEO Catherine Bond Muir likened to a "slow train crash".
W Series is racing in support of Formula 1 this season and Jamie Chadwick could secure a third consecutive title in the all-female single-seater series this weekend in Singapore.
There are meant to be further races in the United States and Mexico after this but that is in doubt because of major financial problems, the severity of which was exacerbated last weekend by the collapse of a deal that Bond Muir says was signed.
This will lead to legal action but for now it has plunged the series into trouble.
"The reason why it just came to a head is that I was in San Francisco at the weekend, and money that had been contracted to come in didn't come in," she said.
"That's why it's becoming a bit stressful."
W Series has accrued significant debts and is only racing in Singapore after getting late support from the race promoter allowed it to participate in the event with a skeleton staff on-site.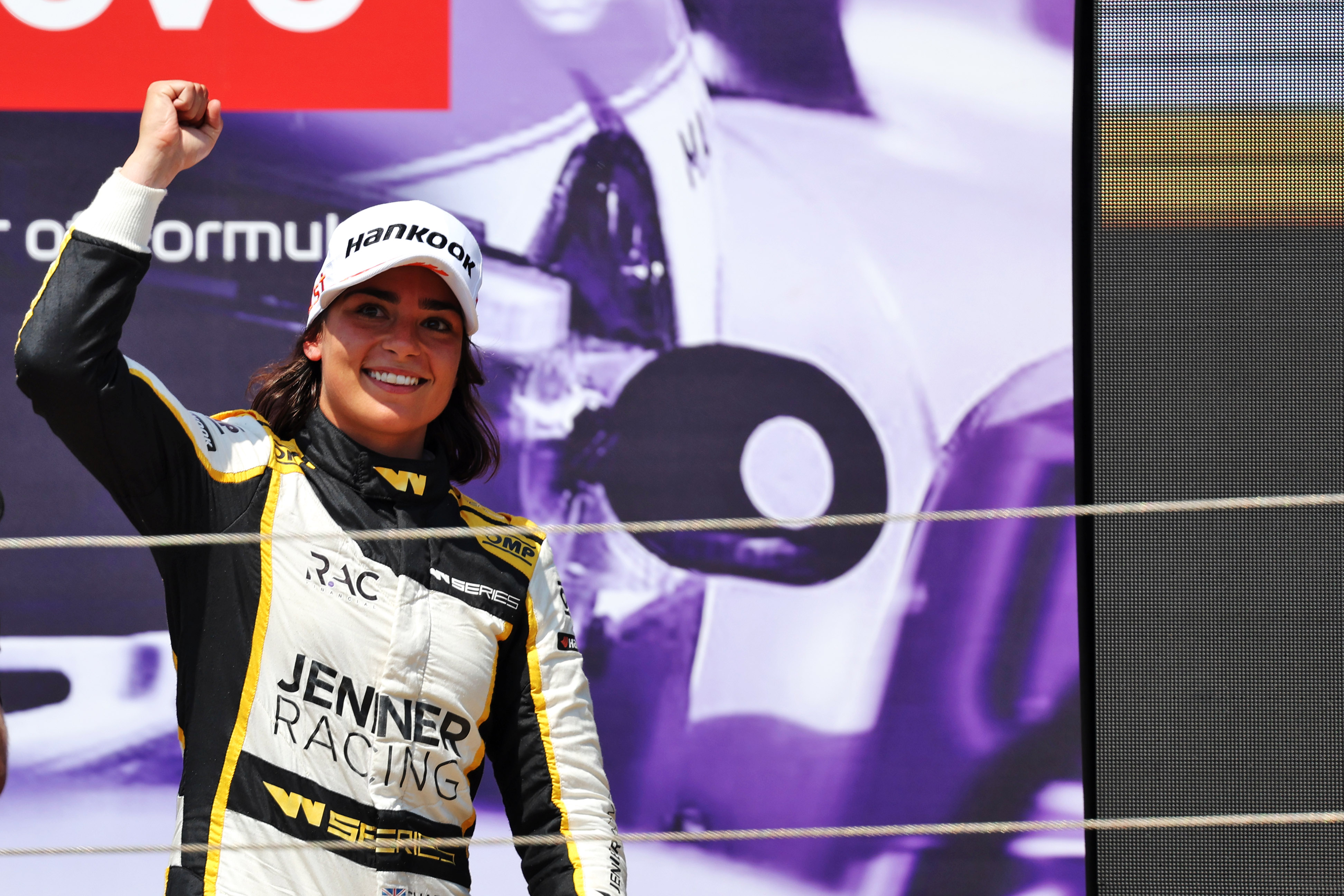 "These things tend to be like a bit of a slow train crash," Bond Muir said.
"There's a day in which you're supposed to receive money, and then it doesn't arrive. And then you chase it for a bit.
"And then you get over and sit in front of them and say where's the money?"
While W Series received the necessary support to race in Singapore at late notice, Bond Muir said "we'll have to make a decision next week" about the fate of the final two rounds.
To secure its immediate future, Bond Muir is in discussions with "a huge number of people" and claims a variety of short-term and long-term investment options are on the table.
That has left Bond Muir "reasonably confident" the final two events will go ahead but she admitted she could not guarantee that, only stating "I hope" it happens.
The US event, which would be W Series' penultimate round, is of particular importance because that market is one that W Series has invested a lot of time in.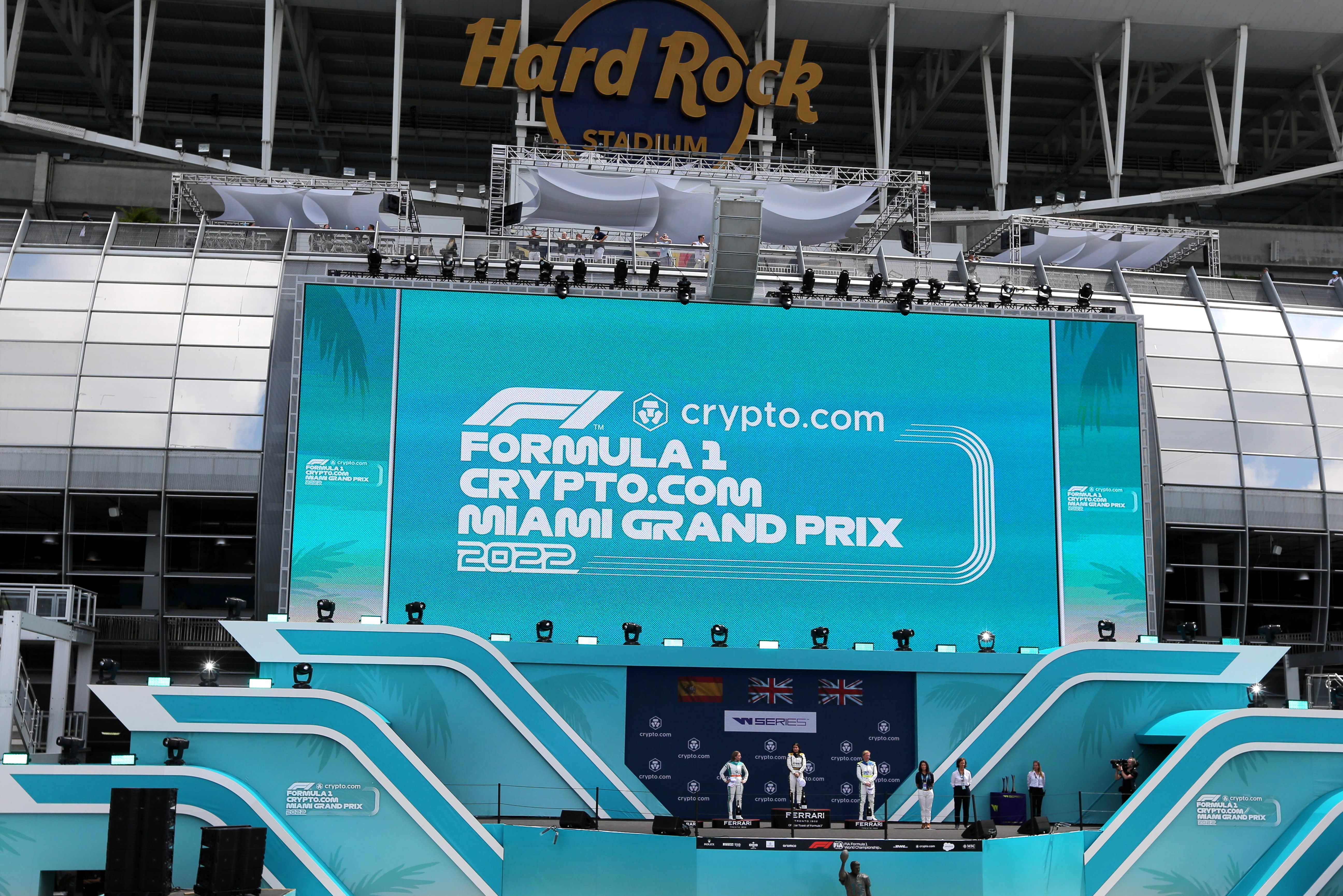 "There's lots of interest," Bond Muir said. "I don't know where it'll end up."
Despite the series' financial issues so far, and the inability to as yet find new investors, Bond Muir thinks its business model can work.
W Series is a free-to-enter series that covers the costs of all its drivers as part of its mission to support female participation in motorsport and create opportunities that these drivers would not otherwise get.
It also awards a generous prize of $500,000 to the champion, although the fate of that award in the current circumstances is unknown.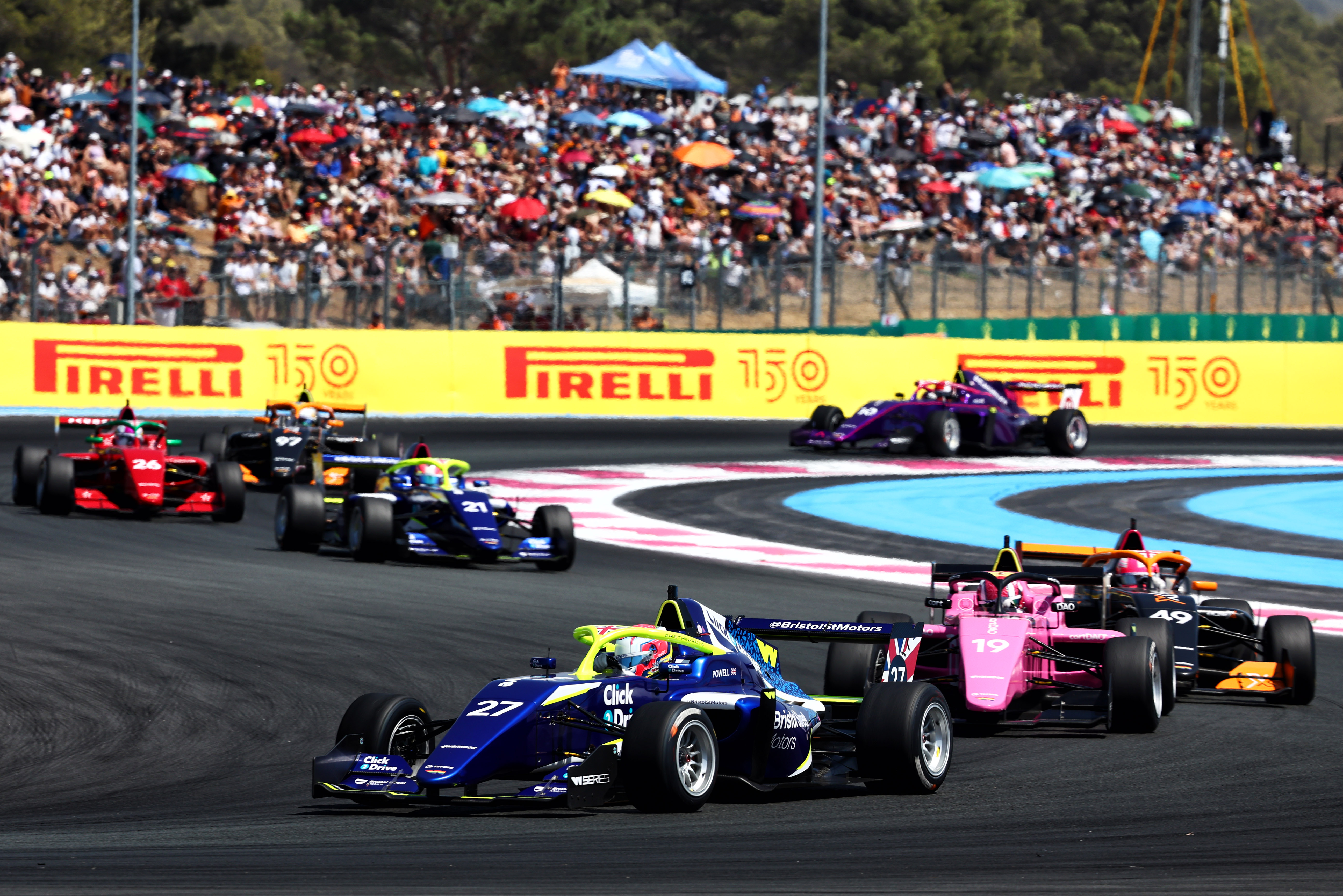 "Yes, I do [think this model can work long-term]," Bond Muir said. Because I believe that we'll be able to raise the revenue to cover all of those costs. So emphatically, yes."
Bond Muir held an emotional meeting with the 18 W Series drivers earlier this week in which she informed them of the financial situation.
And since the extent of W Series' plight became public knowledge, Bond Muir said she has found the "extraordinary" support from the wider industry "incredibly touching".
She also says it has helped W Series attract potential interest from parties that can help.
"That is the upside of it, that people have come out of the woodwork and have realised that we were looking for funding in the way that we were," she said.
"We had advisors who were based in the States, and we were predominantly looking in the US.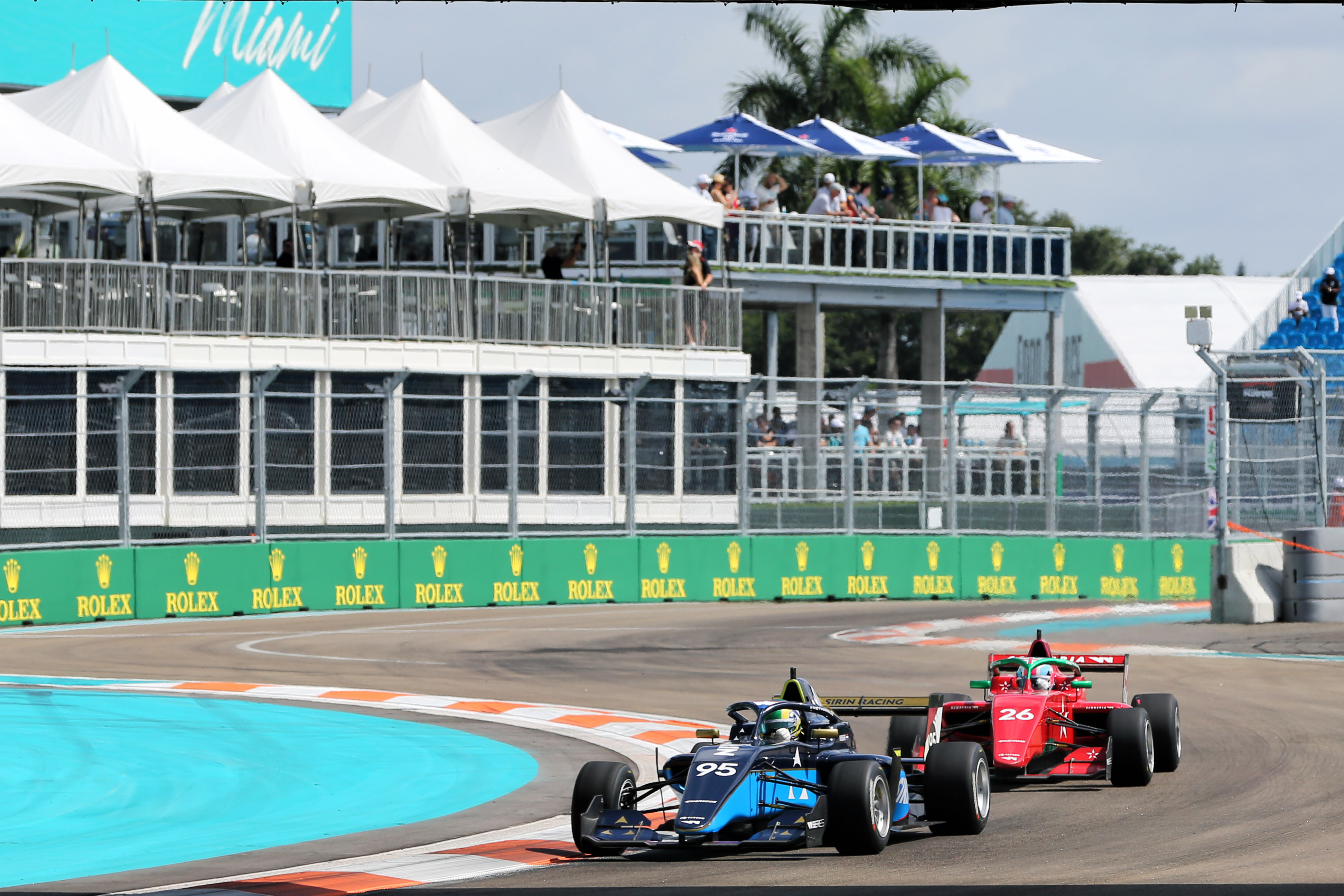 "So unquestionably, whilst this isn't a happy or great experience, it's actually helped us quite a lot."
One other thing Bond Muir has stressed is that there is no expectation that F1 itself will come to W Series' rescue.
W Series first supported F1 last year and this season has run exclusively on the championship's support bill.
"They're their own business," she said. "We pay to be on this platform. There was never any deal that they would come and bail us out."
That's the chequered flag on practice here at @F1NightRace, @JamieChadwick leads the way heading into quali with the fastest lap. Top three🏁⬇️

1️⃣ CHA 👉 2:13.529
2️⃣ PUL 👉+0.568
3️⃣ POW 👉 +0.769#WSeriesSingapore 🇸🇬 #WSeries #SingaporeGP pic.twitter.com/PV1XqRpujs

— W Series (@WSeriesRacing) September 30, 2022
Though W Series has guaranteed it will have live coverage of its qualifying session and race in Singapore, there was no live coverage of Friday's practice session in Singapore.
This was because of the reduced broadcast provision this weekend as part of the limited number of staff on-site.
The number of full-time W Series employees is "in the 30s", said Bond Muir, but around 160 usually attend races.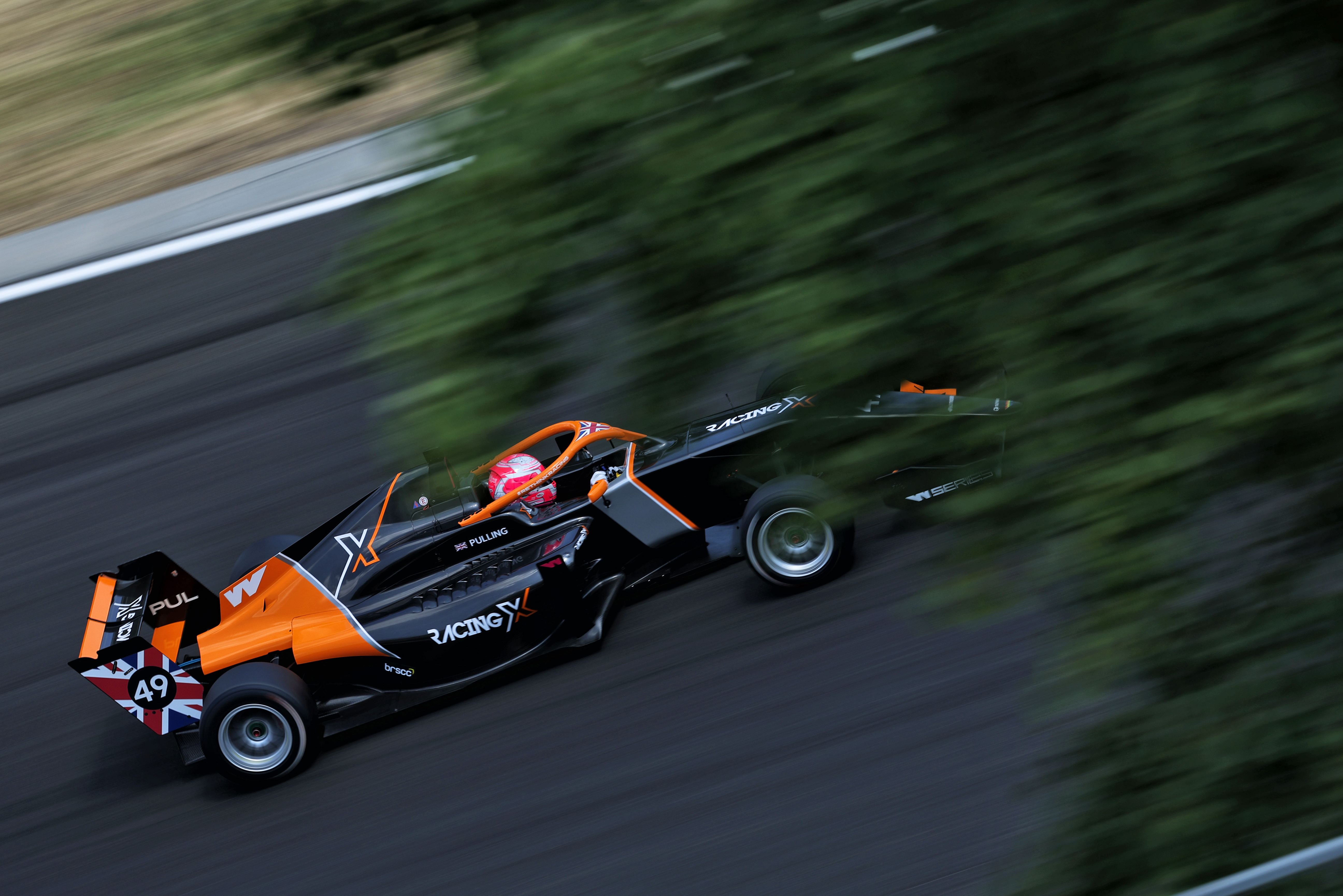 She said it was an "enormous responsibility" to the drivers and this group that was driving her to find a positive resolution.
"I nearly gave up twice, because I worked so hard to try and raise the money and I didn't think it was going to happen," she said.
"And it was my husband who made me carry on. I've never given up before. And I'm not about to give up now."