First-ever F1 Academy champion Marta Garcia will receive what the series says is a "fully-funded" drive in the Formula Regional European Championship by Alpine with top outfit Prema.
The 23-year-old Spaniard Garcia won the first-ever edition of F1's all-female Formula 4-level series by 54 points this year, taking seven wins along the way.
Having driven for Italian squad Prema, which is one of five junior single-seater heavyweights represented on the F1 Academy grid, Garcia will remain with the team for a switch to FRECA.
"F1 Academy is all about progression and creating more opportunities for young women across motorsport, so to offer a fully-funded seat in FRECA for our inaugural champion is a significant moment," said the series' managing director and former Williams F1 tester Susie Wolff.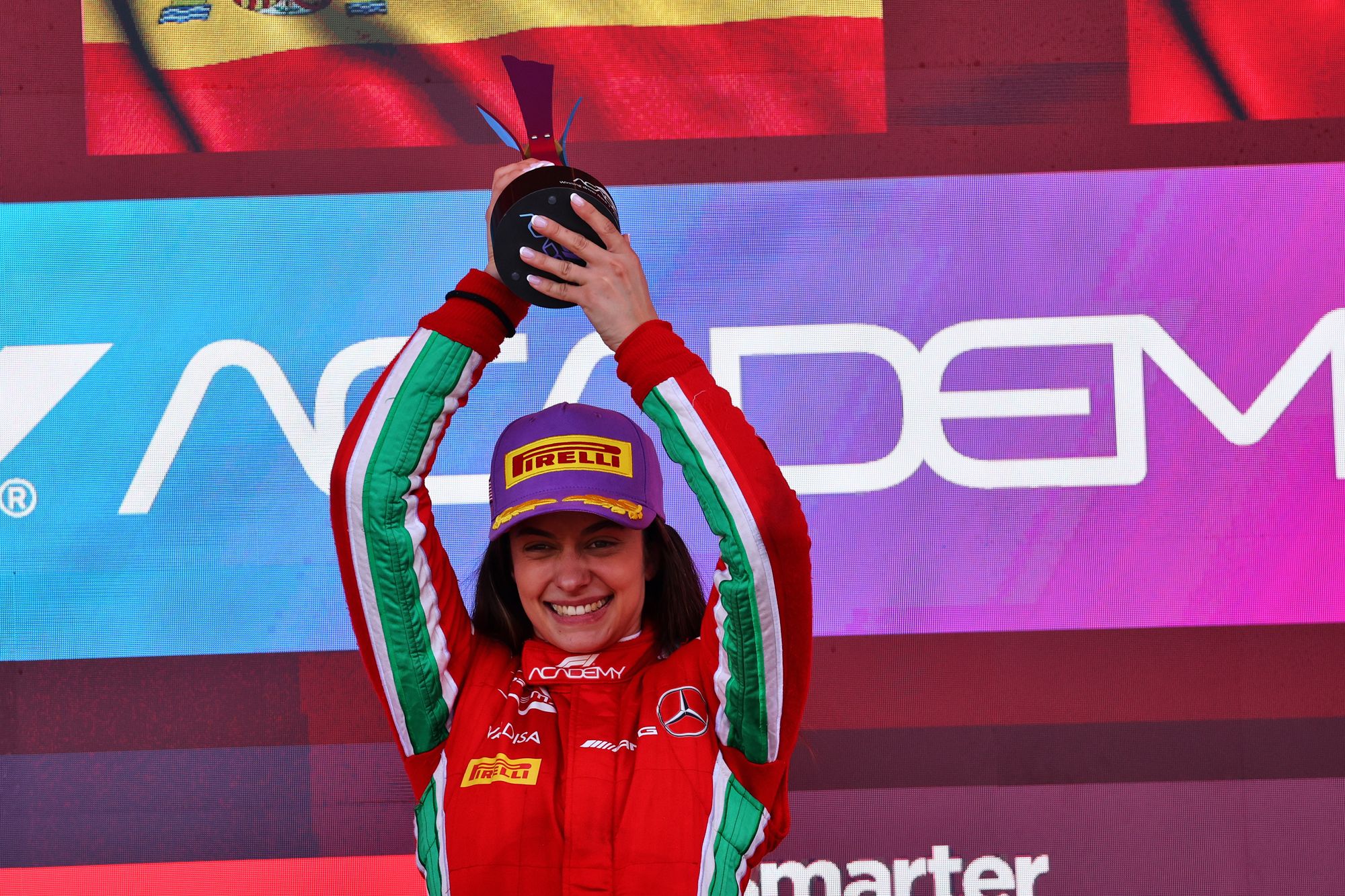 "It's going to be a big step," said Garcia.
"We know we will have to work a lot with the team to succeed but I'm really determined to do well.
"I can't thank F1 Academy enough. It is such a fantastic initiative, and it is the right way to do it, trying to take drivers with the best results to the top level."
Next year's FRECA entry will mark the ninth year of Garcia's hugely stop-start junior single-seater career so far.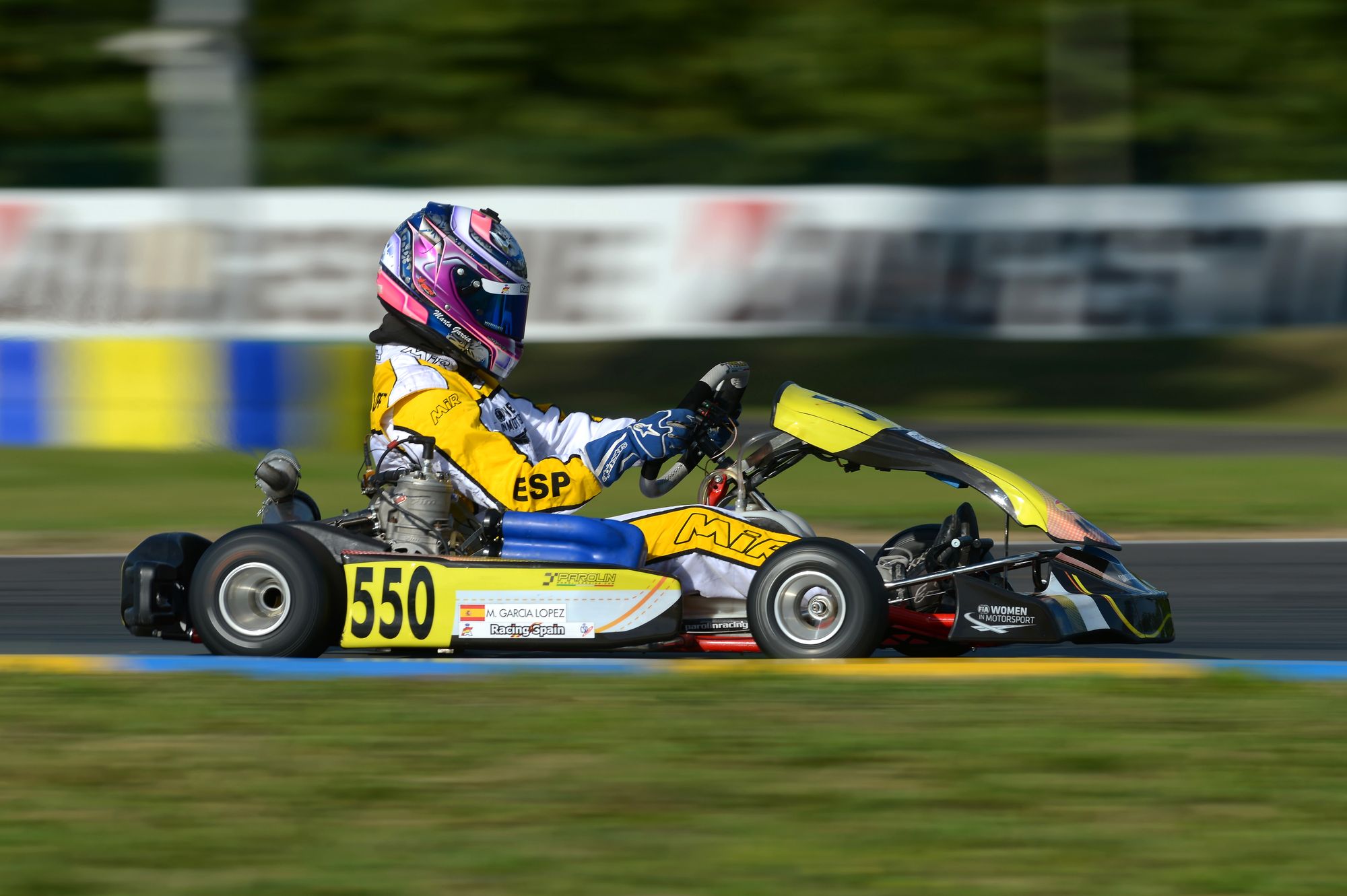 A winner of the CIK-FIA Academy Trophy in karting (as well as Italy's prestigious Trofeo delle Industrie), she secured the backing of then-Renault's F1 junior programme for her first full-time foray into formula racing, but was released after a single season in Formula 4.
Since then (and before F1 Academy), her single-seater exploits had largely encompassed three seasons in the now-defunct all-female W Series.
In joining Prema's FRECA squad, Garcia will line up for the series' champion - Prema having taken the teams' title in dramatic fashion at Hockenheim after its drivers' champion, Mercedes protege Andrea Kimi Antonelli, made a crucial last-lap overtake in the last race.
FRECA has already had a female full-timer on the grid this year in the Ferrari-backed Maya Weug, who finished 17th as a rookie.
F1 Academy runner-up Lena Buhler is known to be targeting a FRECA spot for 2024, but third-placed Hamda Al Qubaisi should remain in the series.
As part of what F1 Academy has described as "a milestone agreement" with FRECA, the latter series will "grant its top teams a season-long fourth entry [they are normally limited to three] if they sign a driver who finishes P1, P2 or P3 in the F1 Academy standings", although similar provisions for female drivers as a whole have already been part of FRECA regulations in the past.
F1 Academy has also announced that the season budget contribution from each driver will be reduced from €150,000 to €100,000, and that the series will "each season work in close collaboration with the teams to support its winner up the motorsport ladder".