Williams Formula 1 academy driver Roy Nissany has been handed a five-place grid penalty for an "unpredictable and unsafe" defence that sent Red Bull junior Dennis Hauger airborne in the Formula 2 feature race at Silverstone.
Hauger and Nissany were battling for a place on the fringes of the top 10 when Nissany ran wide on the exit of Stowe and re-joined the track alongside reigning FIA F3 champion Hauger.
Nissany squeezed Hauger onto the grass with an aggressive move to the left of the track on the entry into the Vale chicane, and Hauger was sent across the grass and launched over the sausage kerb.
Both Roy Nissany and Dennis Hauger walked away from this scary incident #BritishGP #F2 pic.twitter.com/URWV64LGQe

— Formula 2 (@Formula2) July 3, 2022
An airborne Hauger landed on Nissany's car, and both were sent into the gravel trap.
Hauger struck Nissany's halo device which fortunately protected Nissany's head, and both drivers were able to walk away from the incident without any reported injuries.
Continually thankful and grateful for the advances in safety in our sport

Both drivers walked away under their own power#BritishGP #F2 pic.twitter.com/sPNThSVRDE

— Formula 2 (@Formula2) July 3, 2022
After the race the stewards summoned both Hauger and Nissany and later deemed Nissany to be "wholly responsible" for the contact.
He was handed a five-place grid penalty for the next F2 round at the Red Bull Ring next weekend and given three penalty points, taking him to six for the 12-month period.
The stewards noted that the Israeli driver accepted "full blame" for the incidents.
Nissany served a separate three-place grid penalty at Silverstone for his on-track incident with Cem Bolukbasi, which sparked a paddock altercation involving Bolukbasi's father and Nissany's trainer that led to Bolukbasi receiving a fine.
Despite widespread calls for it on social media, Nissany escapes the fate of F2 rookie Amaury Cordeel who was banned from this weekend's British GP round after he accumulated 12 penalty points in his first six weekends in the championship.
Williams junior driver Logan Sargeant earned his maiden F2 win in the feature race while Alfa Romeo protege Theo Pourchaire chipped six points off Felipe Drugovich's championship lead to bring the gap down to 42 points.
The Race says
Scott Mitchell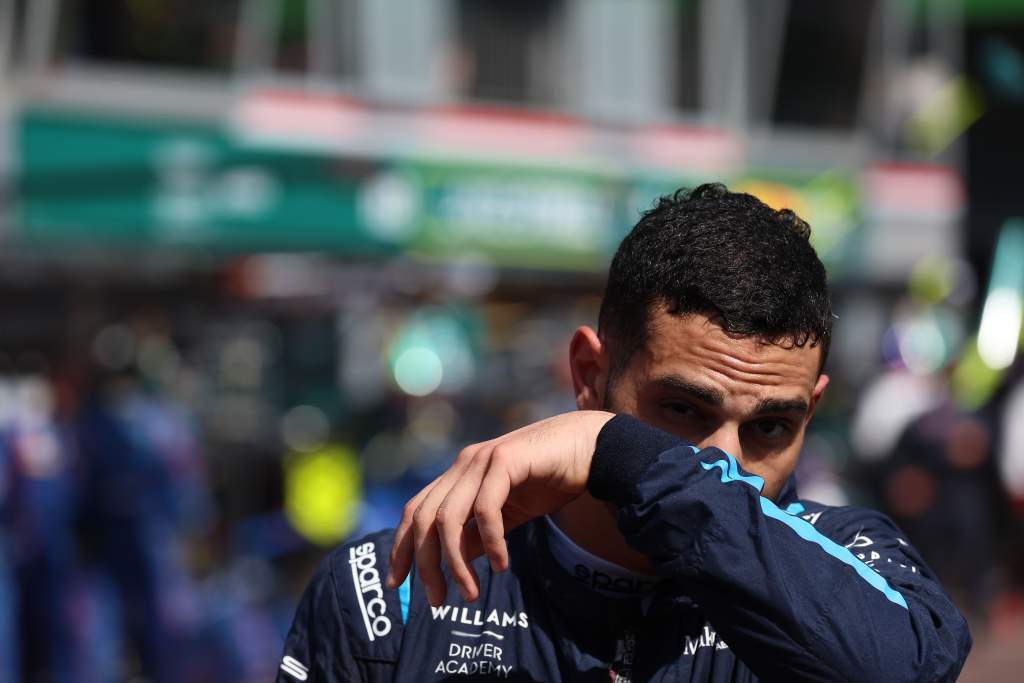 It's very fortunate both drivers, especially Nissany, walked away unharmed from this crash. Lessons need to be learned about the kerb shape and placement because a car being sent airborne is an enormous safety risk for various reasons.
But the root cause of this was poor, disrespectful and dangerous driving from Nissany. And that's not been met with the required action from the stewards.
If you want evidence of why drivers like Nissany make that kind of inexcusable move during battle, the penalty he has received is the perfect example.
This decision needs some explanation. The stewards acknowledge Nissany didn't focus on "a safe merge into traffic", "made an unpredictable and unsafe move", "initiated the contact", was "wholly responsible" and "fully accepted blame".
That's a damning description of Nissany's conduct. Yet it merits only a five-place penalty at the next race?
Forcing another car off-track in these circumstances has to be met with zero tolerance. Hauger wasn't pushed onto a nice, wide run-off area. He was forced onto the grass at speed, heading into a braking zone for a slow corner.
Everything that followed – Hauger sliding out of control, his launch over the kerb, the dramatic impact with Nissany's car as it rounded the corner, and the obvious double retirement of both drivers – was caused by Nissany's actions.
When it first happened I thought it merited a race ban. Now I'm wondering what kind of driving standards – or consequences – are required for that to be deemed sufficient.