The all-female W Series returns this weekend in Miami with a double-header to kick off its third season, one which could prove pivotal to its future.
It's a cliche to say it's a make-or-break year – as for a fledging championship whose very existence creates legions of doubters, every year is essential – but 2022 needs to be a year where W Series takes another step.
W Series' inaugural season convinced plenty of its critics and its step onto the Formula 1 ladder in 2021 elevated the status and reach of the championship.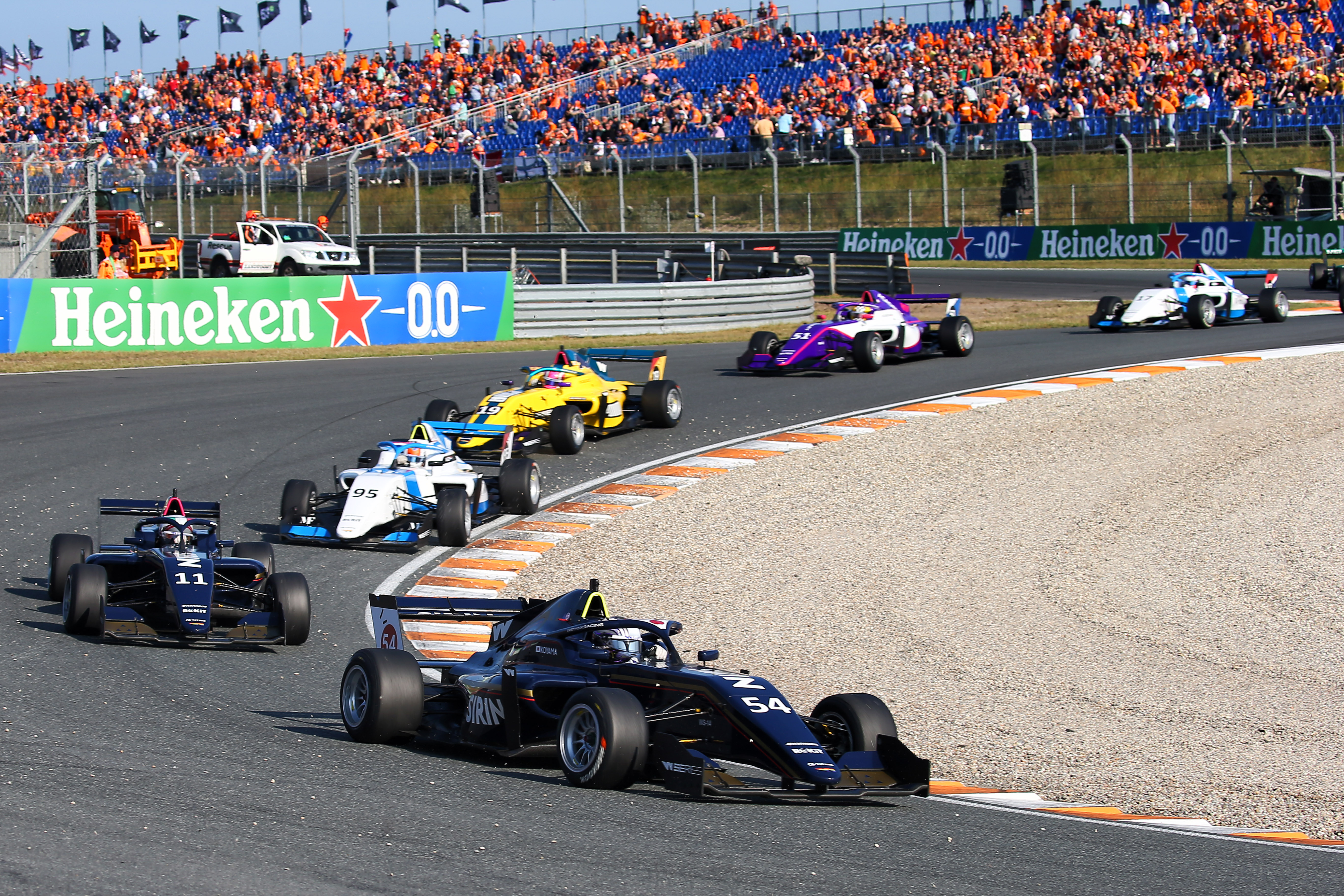 Now it has its longest-ever calendar (10 races) with new races in Miami, Barcelona, Paul Ricard, Suzuka and Mexico as well as five new drivers joining the 13 who return for another year.
But one thing remains the same – two-time champion Jamie Chadwick is among the field and starts the season as the clear title favourite.
"Jamie without a doubt," 2019 W Series driver turned F1 and Sky Sports presenter Naomi Schiff said when asked by The Race for her champion prediction.
"I'd be silly not to put my money on her because two out of two she won the championship."
Williams F1 development driver Chadwick reversed her decision to walk away from the championship after failing to secure the funding for a step up the ladder despite claiming $1million in prize money for her pair of titles.
"She does have that connection with Williams and I'm pretty sure that they are preparing her for an eventual free practice session," Schiff theorised.
"The fact that she hasn't been able to secure a seat [in F2 or FIA F3], I think says a lot about where our sports still is.
"I think the fact that people aren't willing to give her the seat after having won two W Series seasons blows my mind.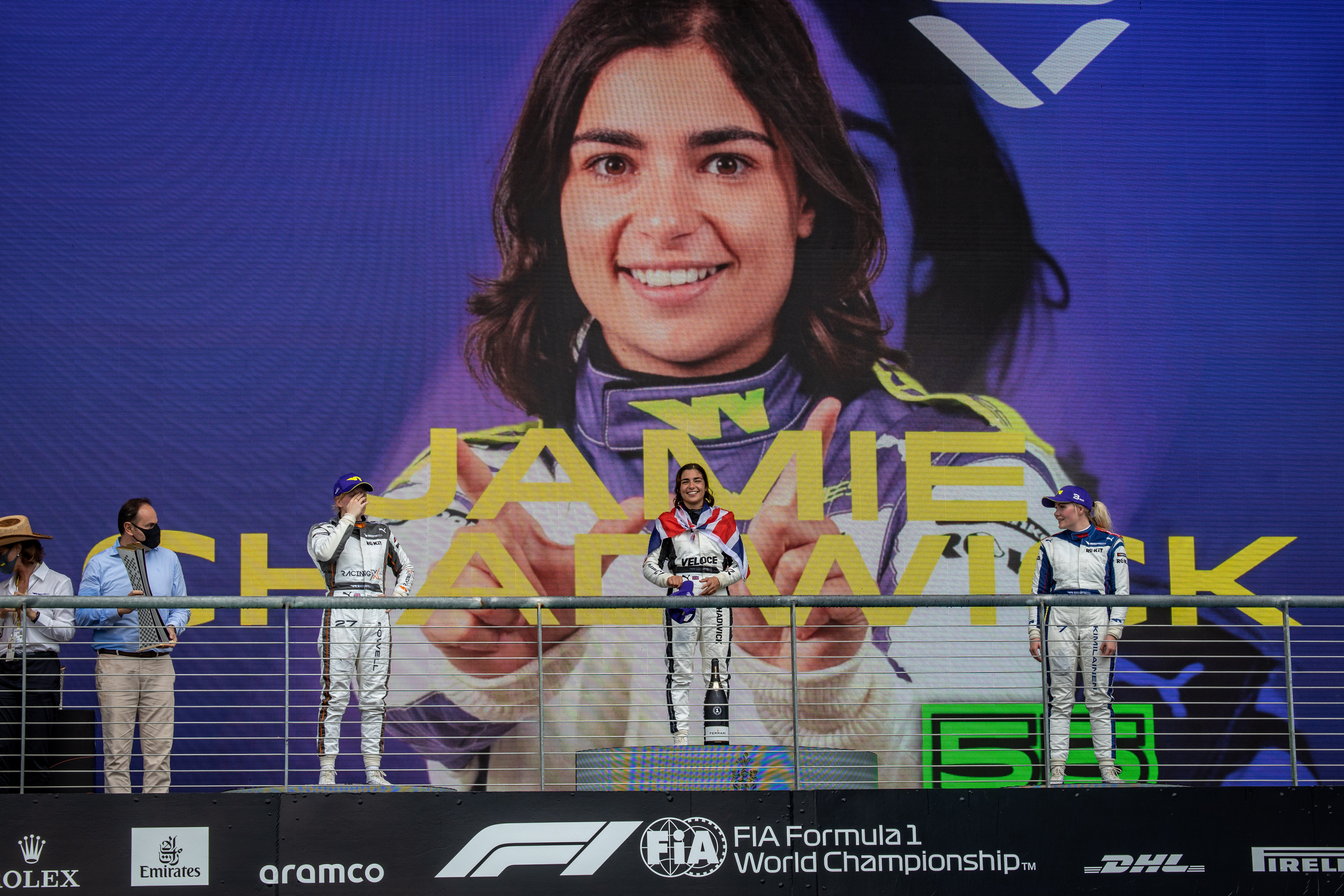 "But you know, that she can still come back to W Series and continue to drive in our championship, that's fully funded, will just be really good for her to keep developing and keep working on herself.
"Jamie obviously didn't dominate the championship last year. So I think even if Jamie hadn't come back Alice [Powell] or Emma [Kimilainen] or any of the frontrunners would have been able to set the benchmark.
"It's not for me to agree or disagree with her decision to come back. I don't think she had a choice. I think she always was going to come back. But I think she wanted to pair it with another drive, and it just hasn't happened."
Chadwick will face stiff competition this year, you'd suspect primarily from her chief 2021 title rival Alice Powell and two-time W Series race winner Emma Kimilainen who has had both of her title bids thwarted by incident-strewn season-openings.
The 2019 runner-up Beitske Visser and ex-Renault F1 junior Marta Garcia both slumped in 2021 after starring in W Series' inaugural season and will be looking to bounce back this year.
Another third-year W Series driver yet to show their full potential is Aston Martin F1 driver ambassador Jess Hawkins.
Hawkins finished 11th in both of the first two seasons but has regularly shown the potential for much better.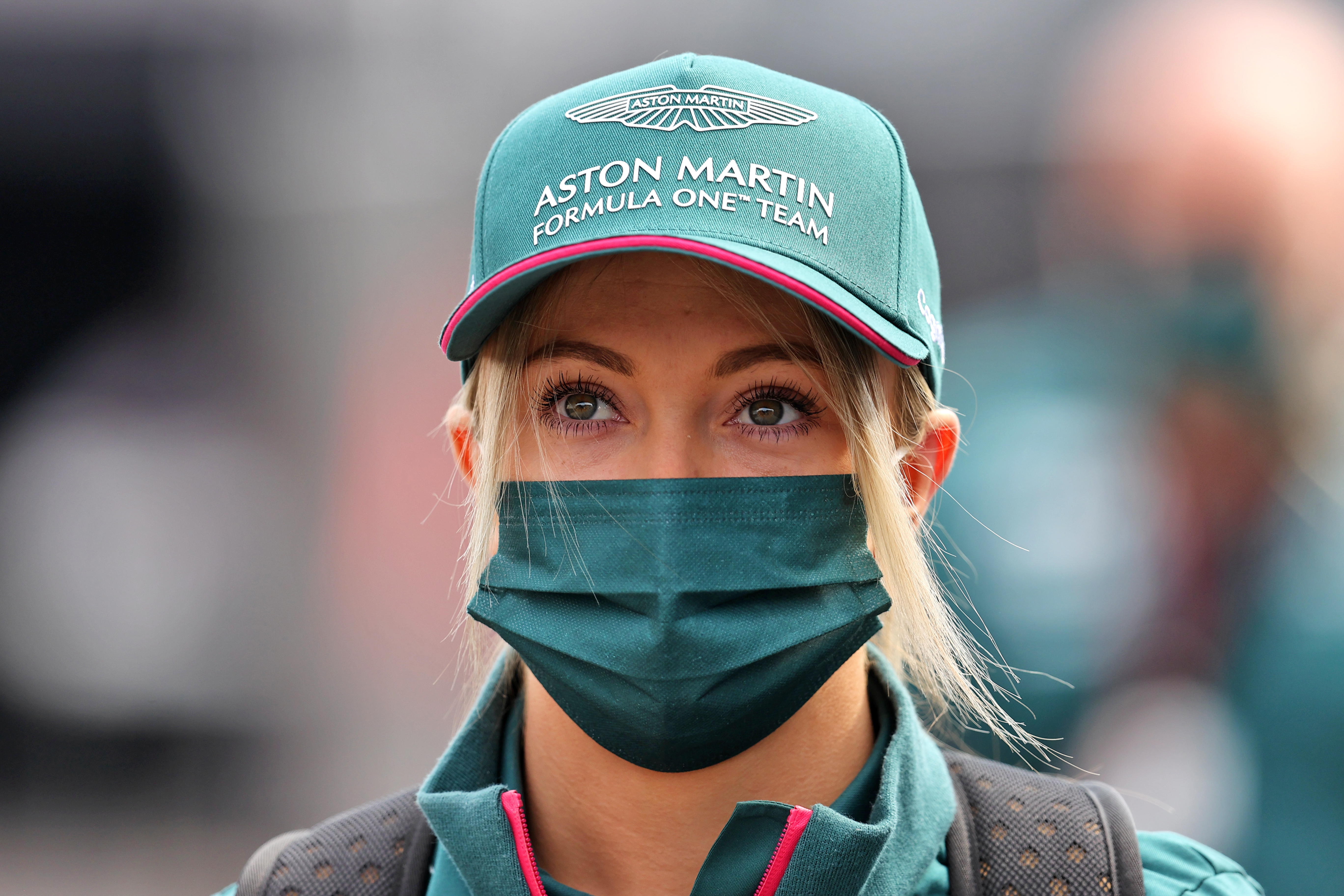 "I think in 2019 she was her own worst enemy mentally," Schiff said of Hawkins when The Race asked which driver she thought was yet to realise their full potential.
"She always put herself in a bit of a state before the race or before qualifying. She always was quick in free practice, but didn't really deal very well with that pressure. But I think it's just difficult because of the lack of seat time [compared to other drivers]."
Spaniard Nerea Marti finished fourth as the highest-placed rookie last year, but it was part-time sensation Abbi Pulling who was the most exciting newcomer to W Series in 2021.
Pulling, who was signed by Alpine as an affiliate junior over the winter, claimed pole at Austin in only her third W Series round and took her maiden podium on the same weekend in her fourth race, finishing behind title victor Chadwick.
She required very little time to adapt to the Regional F3 cars, having spent two years racing and scoring podiums in British F4 under the mentorship of Powell.
This was an impressive feat considering how crucial track time is in W Series, and it's something Schiff believes will continue to be a big deciding factor in who succeeds this season, as regular W Series weekends are limited to a single practice, qualifying and race, each around half an hour in length.
There's currently no in-season W Series test planned but as the Regional F3 car is used in a variety of other championships, and drivers can test or race in those championships alongside their W Series campaign if they can find the budget for it.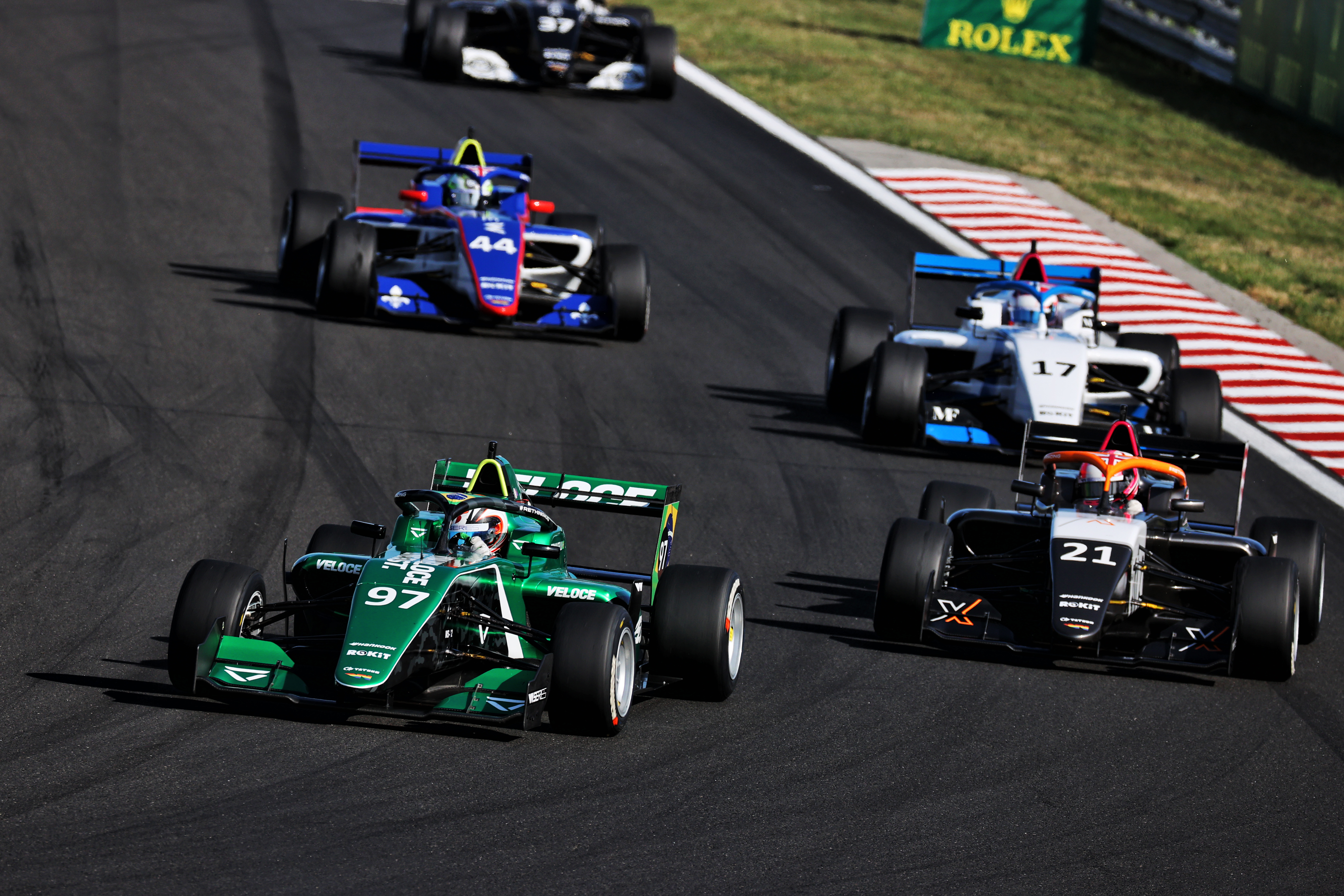 "This year the teams are getting quite involved with their drivers and a lot of them are now putting money towards them testing and giving them a little bit of help," Schiff explained.
"So, I think we'll probably see a change in that because of that as well.
"There's a lot of drivers who aren't able to show their true potential because they just don't have access to budgets to go testing."
All W Series cars are centrally run but drivers are divided into teams branded with sponsors, some of whom are more involved than others.
Among the rookie crop is the youngest driver on the grid, 16-year-old Japanese driver Juju Noda, whose career has been followed with great interest by many since she started testing F3-level machinery as an 11-year-old.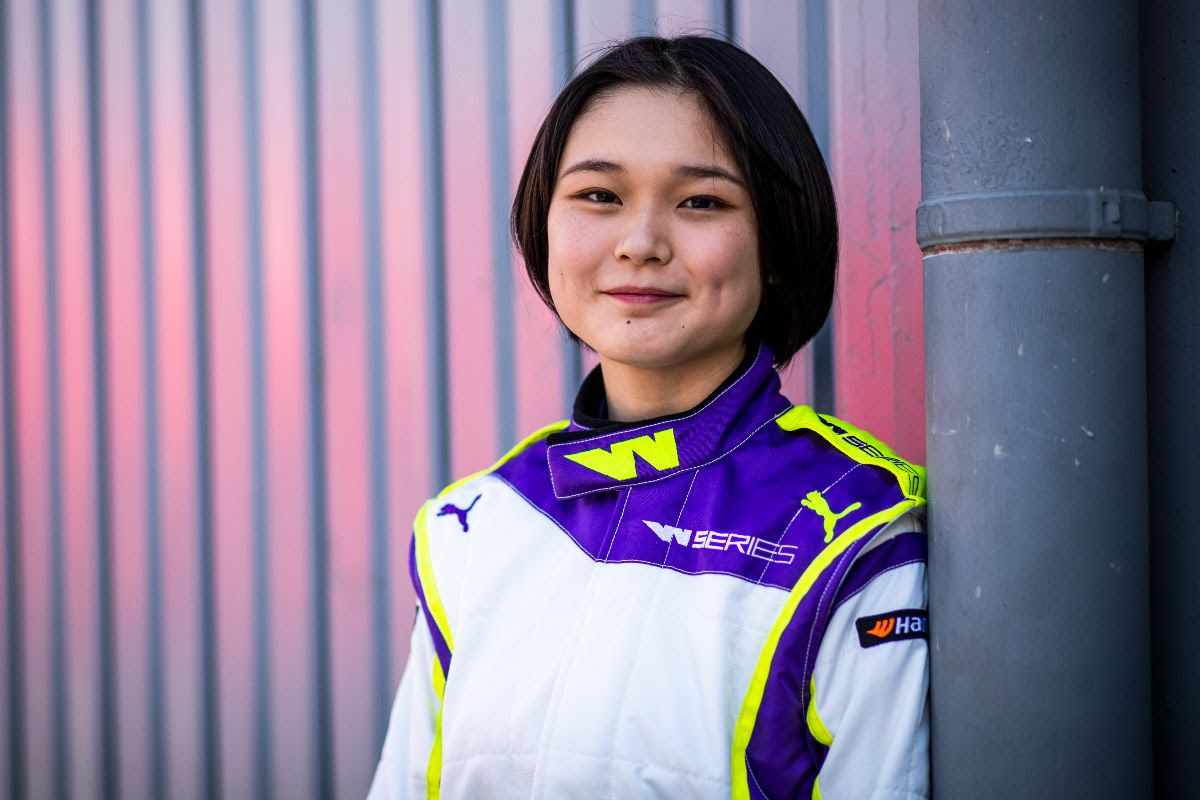 The daughter of three-time F1 starter Hideki Noda, she's undertaken an extensive Regional F3 testing programme pre-season and was regularly fighting for race wins across her two years in Danish F4.
Schiff also highlighted another rookie, Bianca Bustamante, for her speed during pre-season testing. The American-born Filipino made her car racing debut earlier this year in the new USF Juniors series which has become the first rung on the Road to Indy ladder in America.
The 2022 rookie crop is completed by Czech karting star Tereza Babickova, Spanish F4 graduate Emely de Heus and 17-year-old American Chloe Chambers who will race alongside Chadwick for Caitlyn Jenner's team.
The Race's prediction
Josh Suttill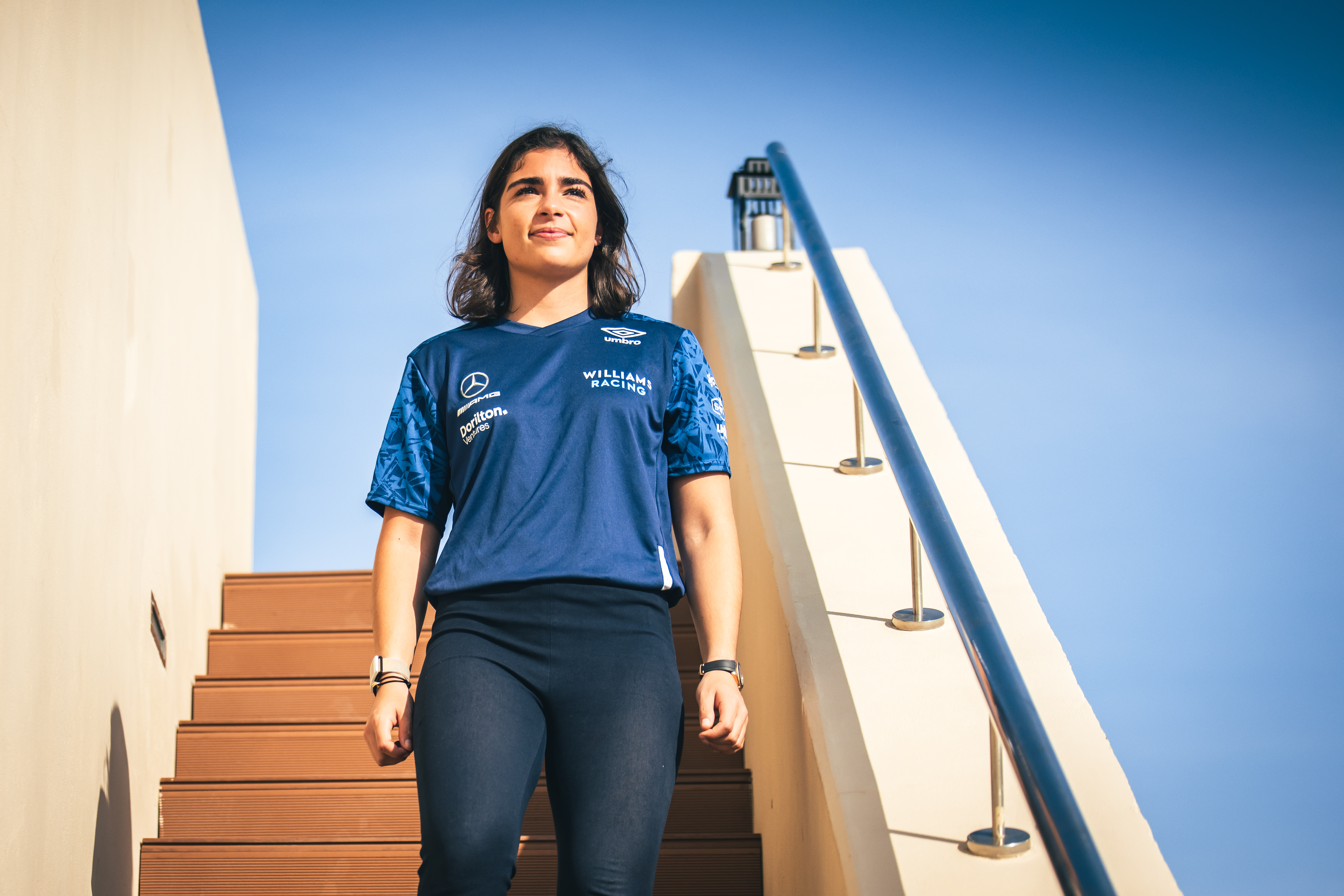 The best outcome for W Series would be for a young talent to emerge, win the title and then use the prize money to progress up the ladder, but Schiff is right to look no further than Chadwick for a third title.
Chadwick knows these cars inside out and while her raw speed will be matched and beaten this year more than any other, it still won't be enough to stop her from completing a hat-trick of titles.
Powell and Kimilainen should be right up there again, but I think we'll see Pulling as a regular victory threat, albeit not quite with the experience to sustain a full title challenge.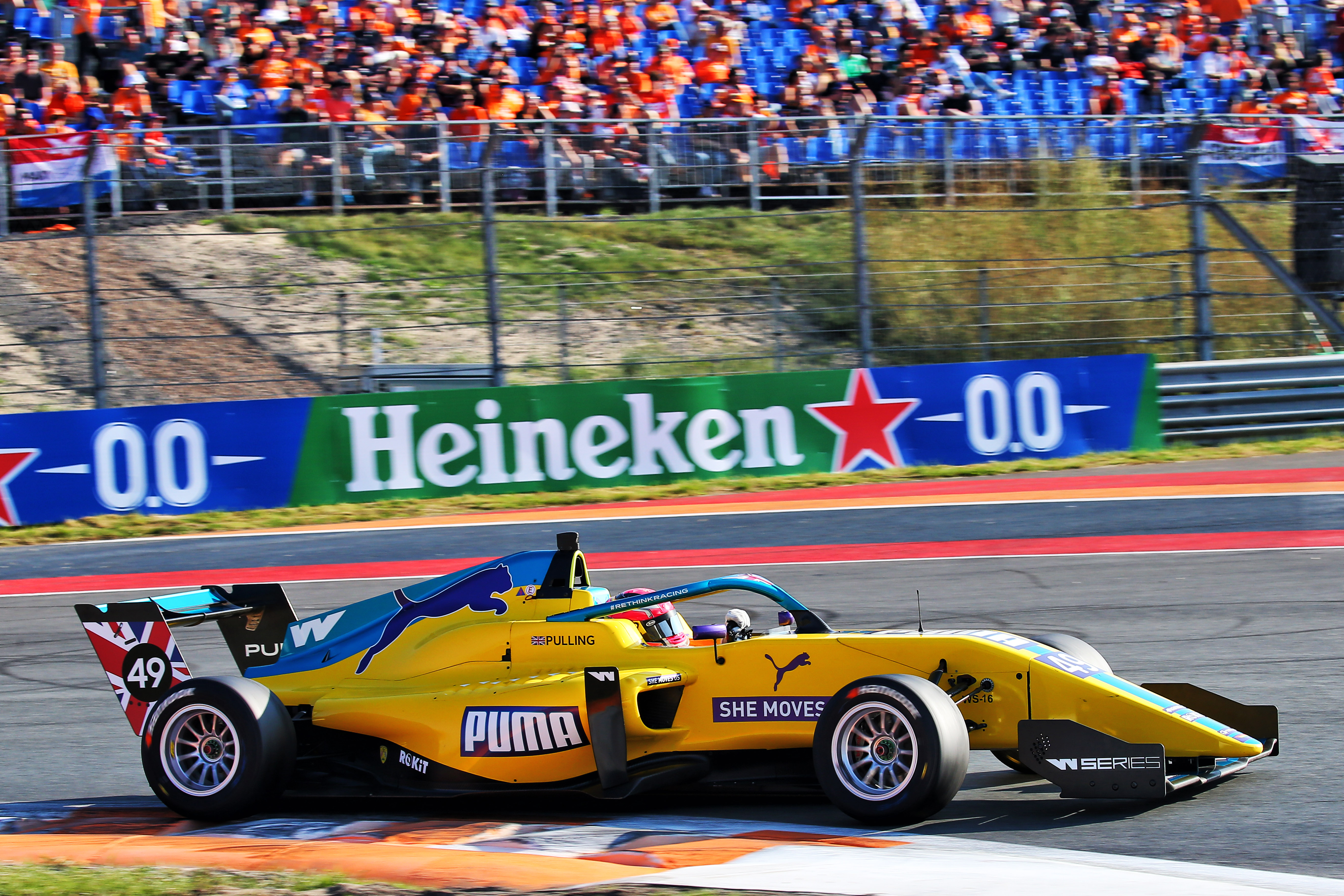 I think Noda's extensive testing programme can help her overcome her rookie deficit and she'll best Bustamante as 2022's top rookie.
Where Chadwick goes in 2023 remains to be seen but as she's turning 25 in May next year, it's hard to see her progressing up the F1 ladder – and the longer a leading W Series driver fails to do that, the bigger problem the series will have.
It really needs the likes of Pulling, Marti and Belen Garcia to excel as they're the ones who are going to be progressing up to FIA F3 and F2 if they can perform and secure the budget.