W Series has cancelled the final three races of its 2022 season, crowning Jamie Chadwick as its champion again, and shifted its focus onto ensuring it can return in 2023.
The all-female championship hit significant financial trouble ahead of its four flyaway races in support of Formula 1's grands prix in Singapore, the United States and Mexico.
W Series made it to Singapore with support from the event itself, but the series claims that the "required funding due to the business from a recent contracted investment was not received" and this plunged the last three races of 2022 into doubt.
The series has now made the decision to cancel the remaining rounds of its 2022 season, making Chadwick a three-time W Series champion.
Chadwick won the first five races of the season, finished second in Hungary and could have sealed the title in Singapore with three races to spare – but struggled before crashing out of a W Series race for the very first time.
Series CEO Catherine Bond Muir is confident that Chadwick will receive her $500,000 prize money for her third title and that those behind her in the championship will also get what they are owed.
Beitske Visser and Alice Powell, who finished as runner-up to Chadwick in 2019 and 2021 respectively, finished second and third this year ahead of Alpine F1 affiliate driver Abbi Pulling.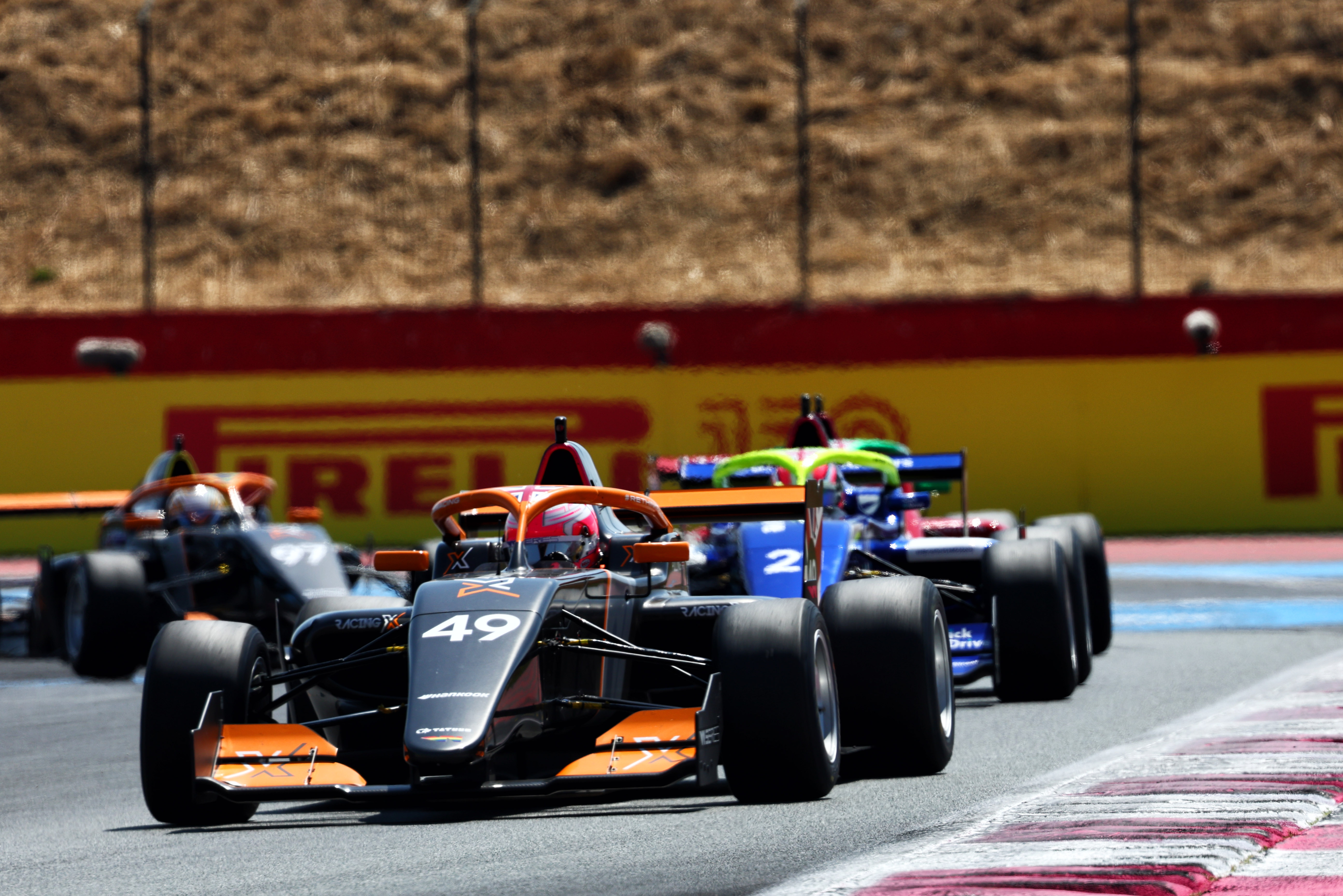 Bond Muir says she's "extremely confident" that the series will be back racing in 2023 and is targeting attracting multiple investors to make that a reality.
She ruled out the possibility of the series taking a sabbatical as it did for 2020 during the COVID-19 pandemic before it returned as part of the F1 support bill in 2021.
W Series has also ceased activity with the partner that the series claims didn't deliver the mid-September payment that it was supposed to, leading to the championship's "slow train crash" as Bond Muir described it.
W Series raced exclusively in Europe during its inaugural year in 2019 before adding rounds in Austin and Mexico City for 2021 when it first began running alongside F1, having initially shared bills with the DTM.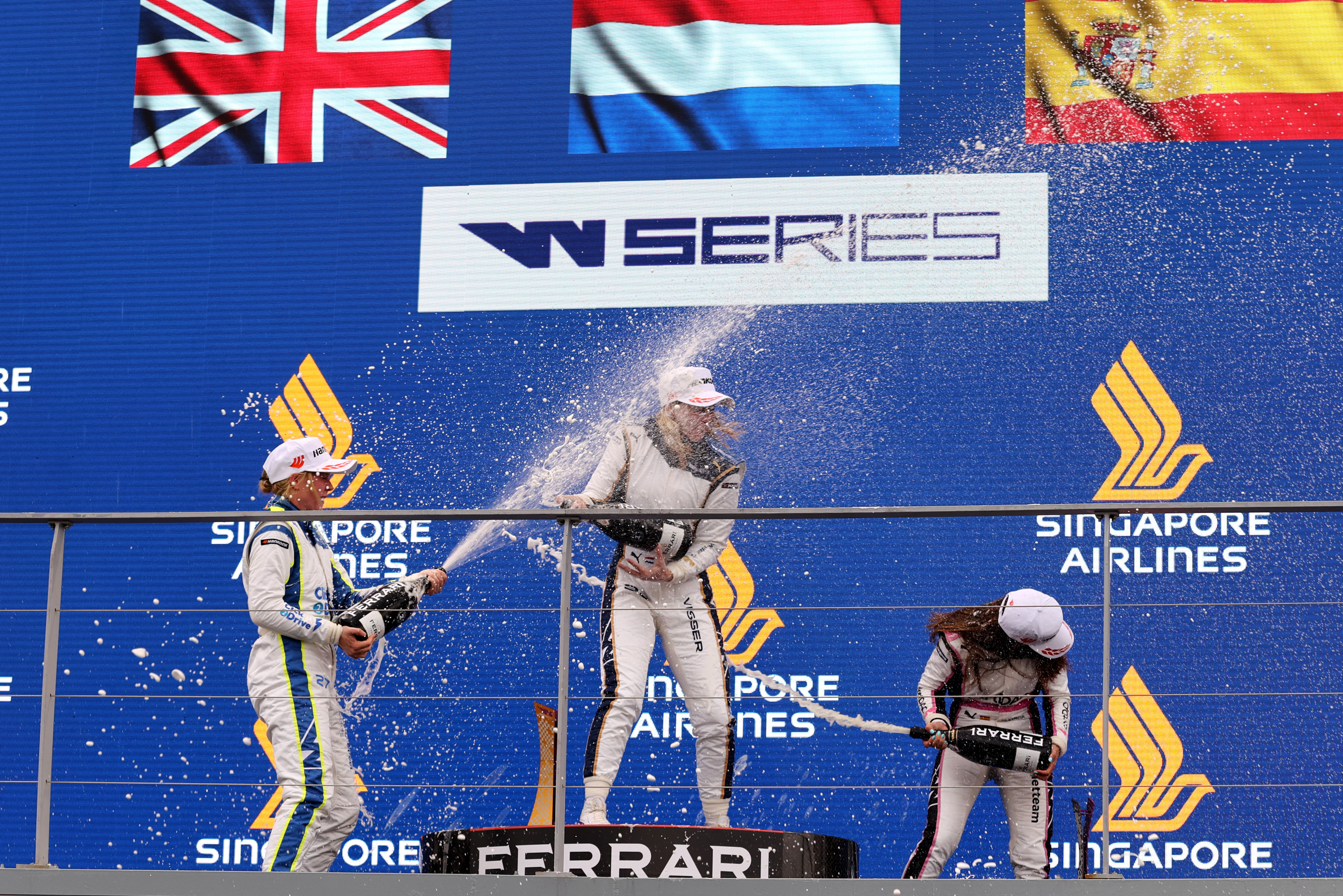 It cancelled its Mexico City round and made Austin a double-header finale instead to reduce costs and logistics last year.
For 2022, W Series raced in Asia for the first time. Initially this was supposed to be at Suzuka but this was changed to Singapore, once again for logistical reasons.
Its season began in Miami, and it was supposed to return to the Americas for its final three races at Austin and Mexico City before their cancellation.
"It's with both great sadness and frustration that we announce that our much-anticipated final three races of the 2022 season in Austin and Mexico City will not go ahead," Bond Muir said following the announcement.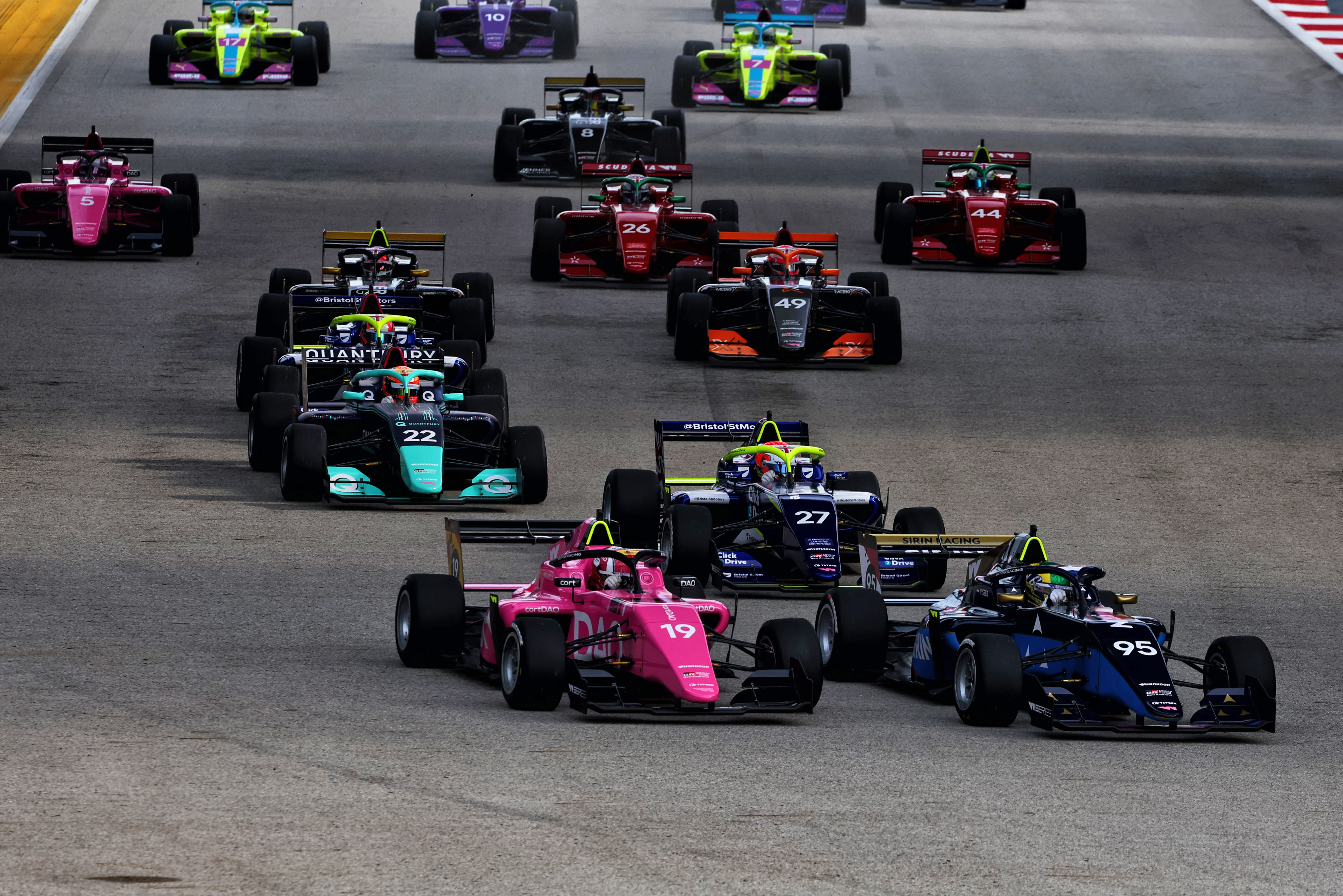 "As a start-up in only our third season of racing, we are always working hard to ensure regularity of funding as we continue to grow our business, but due to recent unforeseen circumstances outside of W Series' control, we had not been in receipt of contracted funds due to us.
"Therefore, we have been forced to make the unfortunate decision not to complete our scheduled calendar this season."
Bond Muir said she still wants W Series to race outside of Europe but accepted the championship may have to scale back the scope of its calendar for 2023.
W Series doesn't have a free pick of its races on the F1 support bill and is instead given a limited set of options to pick from to fit around fellow F1 support series Formula 2 and FIA F3.