The promotion of Mercedes Formula 1 junior Andrea Kimi Antonelli to Formula 2 is the biggest junior single-seater 'move' in years.
Such is the hype around the 17-year-old Italian, who has been filling up trophy shelves with titles across karting and junior single-seaters for years now, that any decision regarding his career takes place firmly in the spotlight - especially a decision like taking up a top-notch Prema Racing seat in F1's main feeder series.
But it's not just that. Antonelli heading to F2 is the biggest junior racing bombshell at least since Lance Stroll jumped from European Formula 3 to F1 with Williams. And, with all due respect to Stroll's perfectly credible record in junior single-seaters, Antonelli's promotion to F2 feels like the most seismic event since Red Bull promised a 16-year-old Max Verstappen an immediate F1 seat.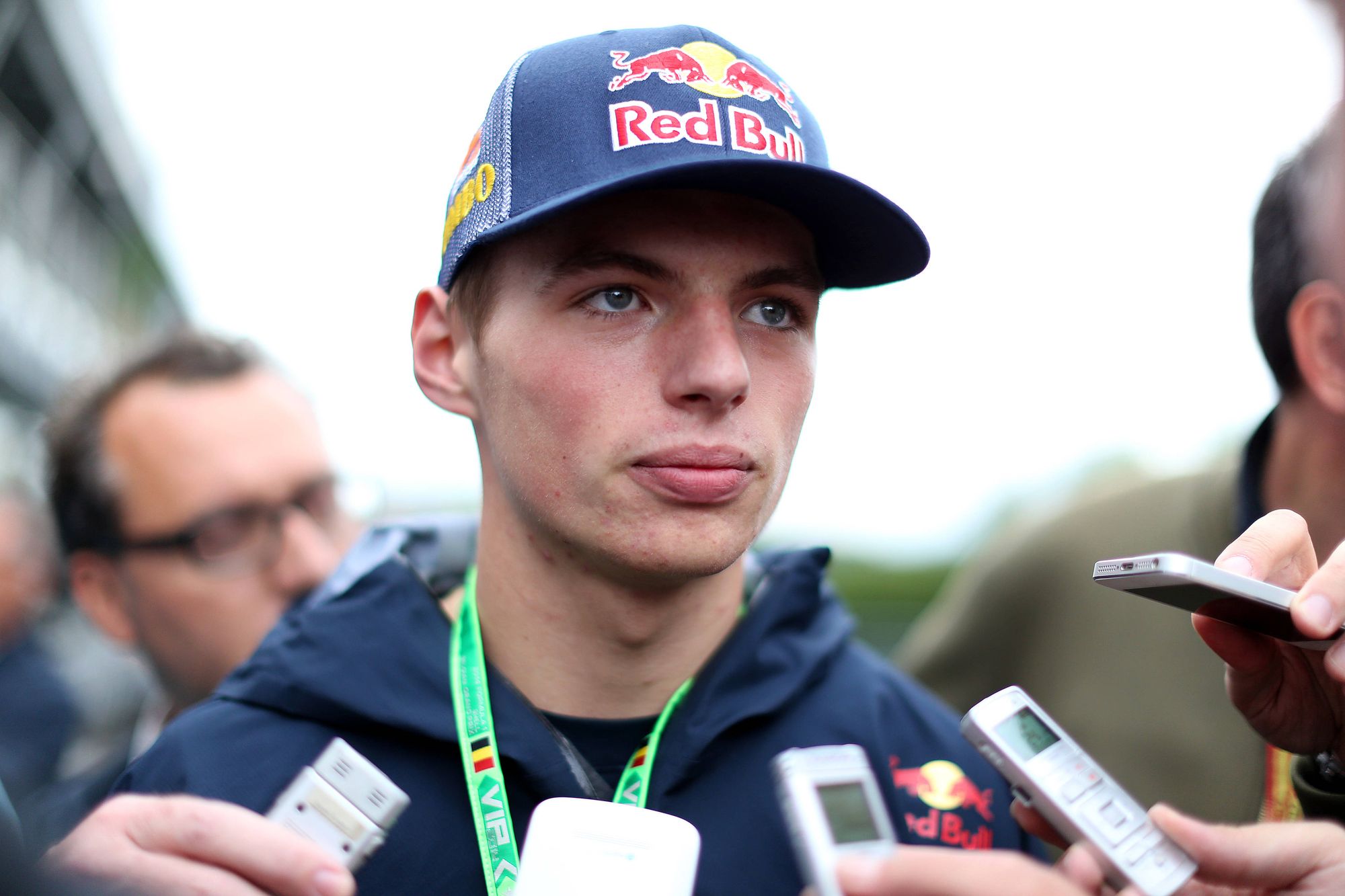 It is not the same situation - Verstappen had surreally been in junior single-seaters for less than one year, Antonelli is wrapping up year three. But he is widely recognised as the next big thing - and, like Verstappen and like Stroll, he is step-hopping in a big way.
He is arriving straight to F2 from Formula Regional European Championship by Alpine. In doing so, Kimi - as he is routinely called by seemingly almost everybody - is eschewing the usual intermediate step of F3, which usually marks an F1 hopeful's first entry onto the grand prix support ticket these days.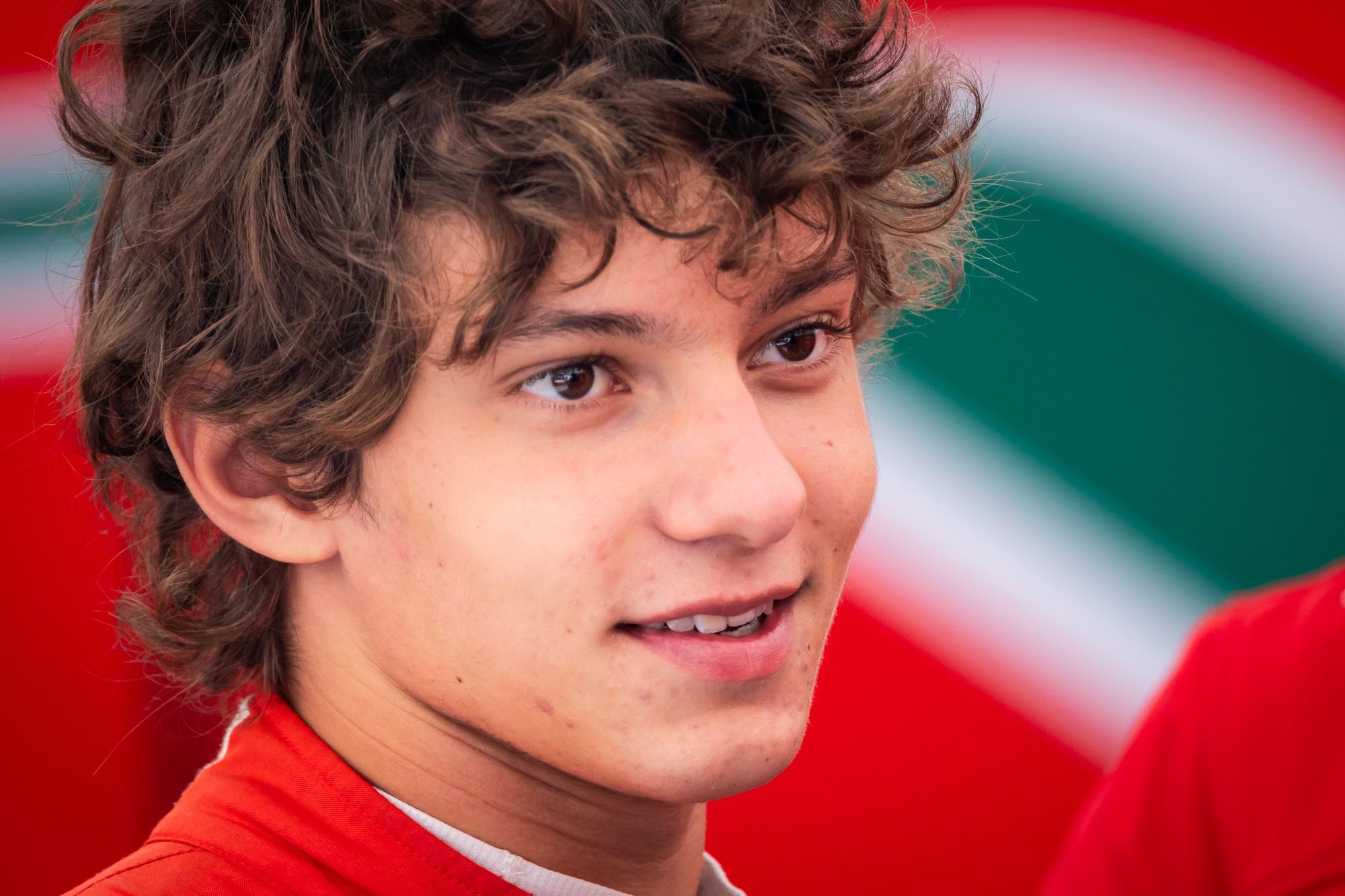 "Each kid is different, each driver is different," Mercedes F1 driver development advisor Gwen Lagrue told The Race at Hockenheim, where the final round of the Formula Regional season was held.
"And each driver requires a specific approach and a specific project. What works for one might not work for the other one. And what we will do with Kimi is what we do with Kimi because it's a specific project."
---
FRECA vs F3 vs F2 in 2023
Cars
FRECA: Tatuus T318-Renault
F3: Dallara F3 2019-Mecachrome
F2: Dallara F2 2019-Mecachrome (being replaced next year)
Horsepower/minimum weight (car and driver)
FRECA: 270hp/688kg
F3: 380hp/698kg
F2: 620hp/788kg
Best qualifying laptimes compared*
FRECA 12.550s slower than F2
F3 3.929s slower than F2
* average of gaps at Barcelona, Hungaroring, Red Bull Ring and Monza (Spa excluded due to weather), normalised to a 90-second F2 lap
---
Antonelli popped up on Lagrue's radar in 2017, in karting, and was signed soon after, his progression in the following years obviously justifying Mercedes' faith.
And the year before this bombshell move, a different big leap had been passed up, with Antonelli not being fast-tracked to F3 despite a sumptuous first full Formula 4 season - in which he handily won Italian F4, utterly dominated a depleted German F4 in what was (for now) its final season and, for good measure, helped Italy top the medals' chart in the second FIA Motorsport Games by coming out on top in the F4 part of the event.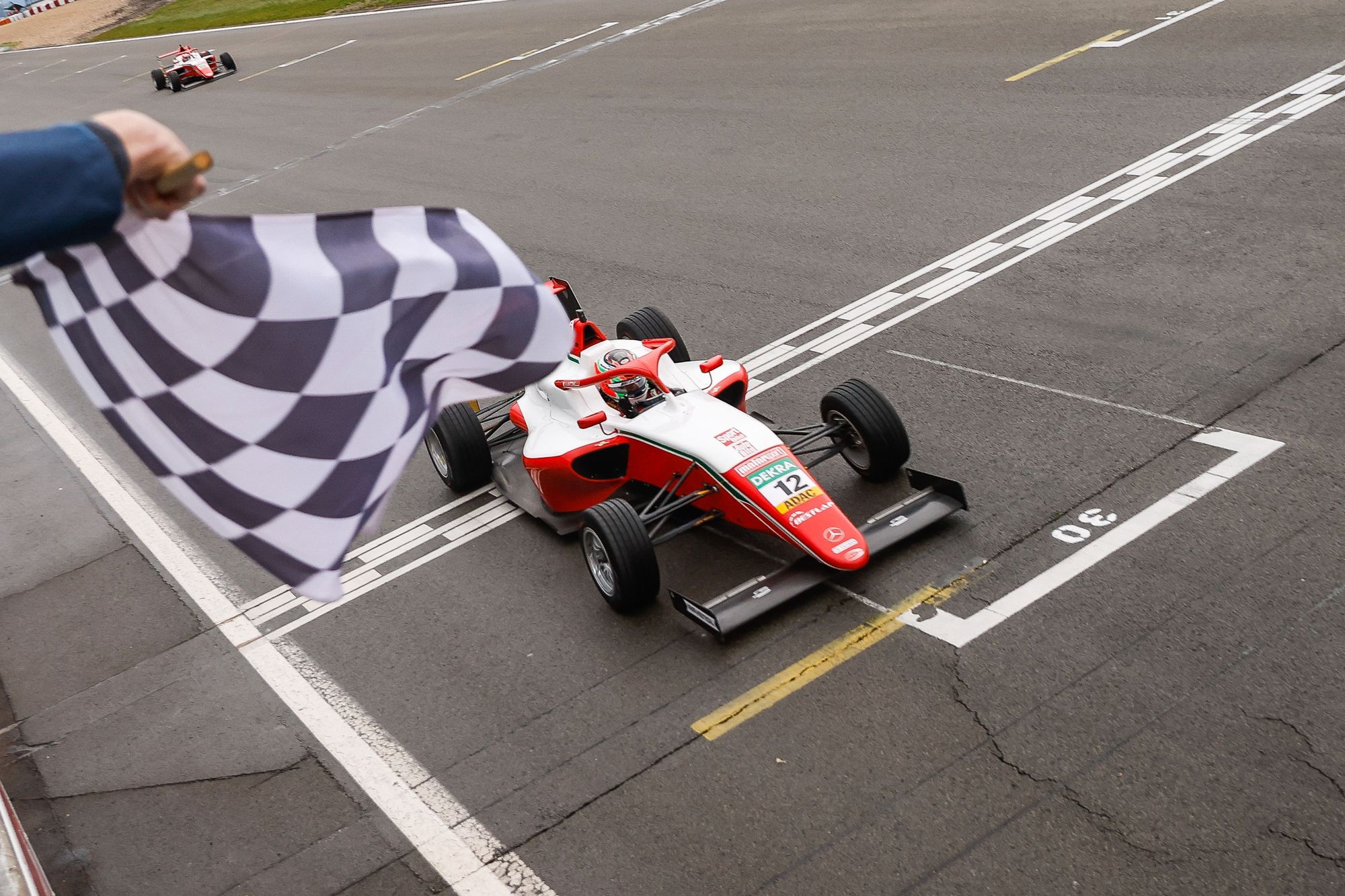 "For me it's not a rush," says Lagrue. "The question is what you are doing to prepare them the best, and definitely the step [from] F4-F3 for me is not the right one, in my opinion.
"I think, when you are 15-16, you need track time, you need consistent tyres when you are doing qualy, you need practice, etc. And that is also what we are finding in FRECA, and I think it's a normal step from F4. That is my own opinion, and that is what we are doing.
"And when I see the last F3 champions, I think it confirms to me that coming from FRECA is the right step before F3, because all the last ones came from FRECA, or before, Eurocup Formula Renault. So, I haven't seen one coming from F4 and smashing it straight away."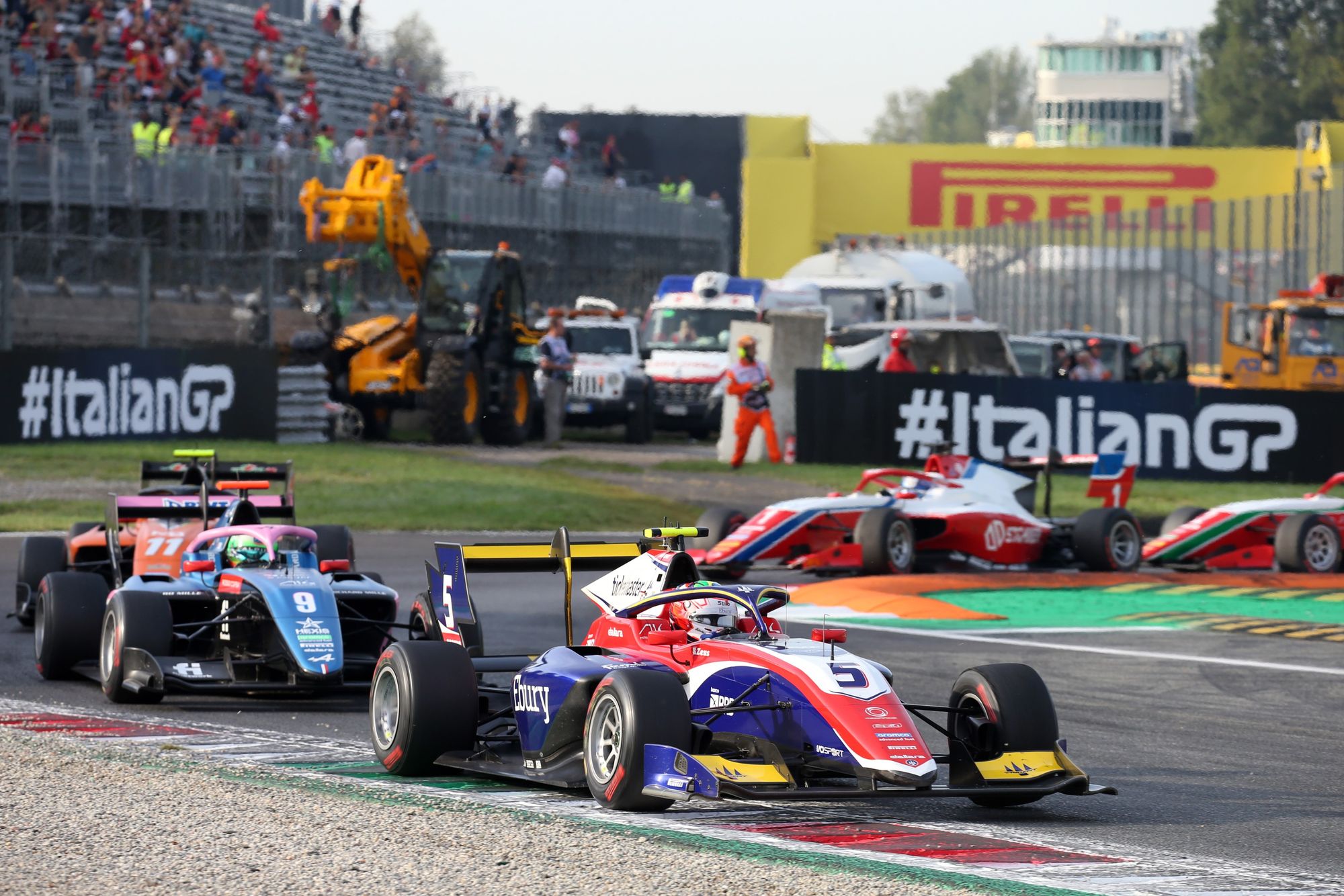 It's a pretty accurate observation. F3 is naturally mileage-limited due to its place on the F1 support ticket, and its champions do usually come from FRECA.
Since the adoption of its current moniker, after the merger of GP3 and European F3, four of the five champions (Robert Shwartzman, Oscar Piastri, Victor Martins and Gabriele Bortoleto) had come directly from FRECA or Eurocup. Dennis Hauger, freshly released by the Red Bull Junior Team, is the exception, having come directly from F4 - but he needed two seasons to take the title, and his first was a pretty muted one.
There is one recent exception to the 'don't go F4-to-F3 rule' in Lagrue's eyes - Ferrari junior Oliver Bearman.
"But he's probably also a bit apart as a driver and as a kid, and he still didn't win," says Lagrue. "He fought for it and he was consistent, but it was also a specific season.
"So for me, we were feeling for Kimi, after F4, despite the fact that he was dominating in F4, the right step was FRECA, and he needed still to grow up and still to develop his maturity before going to the pro level."
THE QUESTION OF MATURITY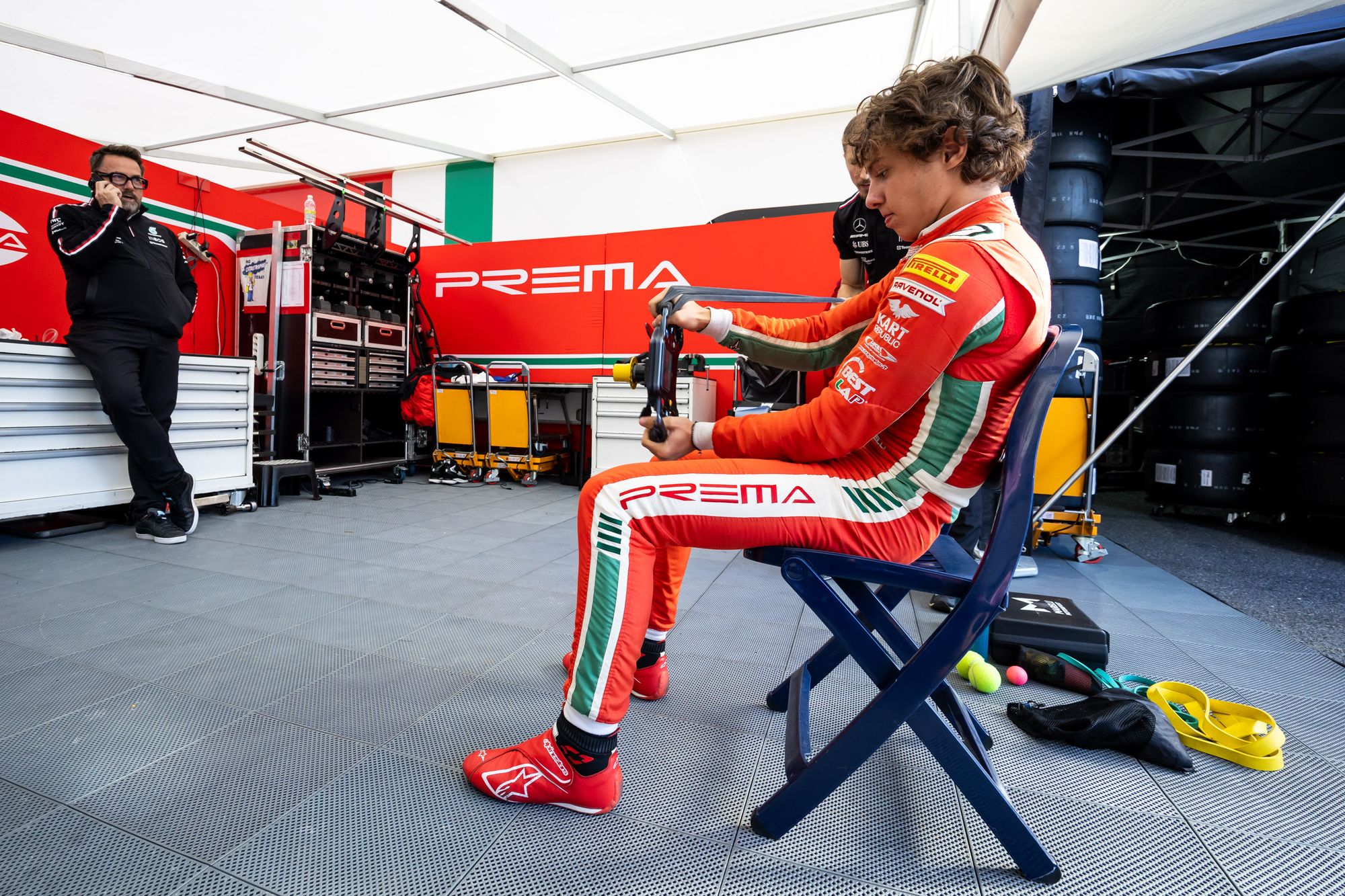 Antonelli is no finished product yet - Lagrue (pictured above, to the left of the youngster) emphasises this repeatedly. And he is pointed in his assessment of the Italian's FRECA farewell.
The season was no walkover for the wunderkind, Antonelli taking until race eight of the campaign to win - which was also the race in which a dark shadow was cast over the season with the awful fatal accident of Dilano van' t Hoff.
In terms of the title fight, there was a very stern challenge from Martinius Stenshorne (another driver straight out of F4) and Tim Tramnitz (newly snapped up by Red Bull) was in the picture, too, though Antonelli did ultimately gather some serious momentum to seal the title with a full round to spare.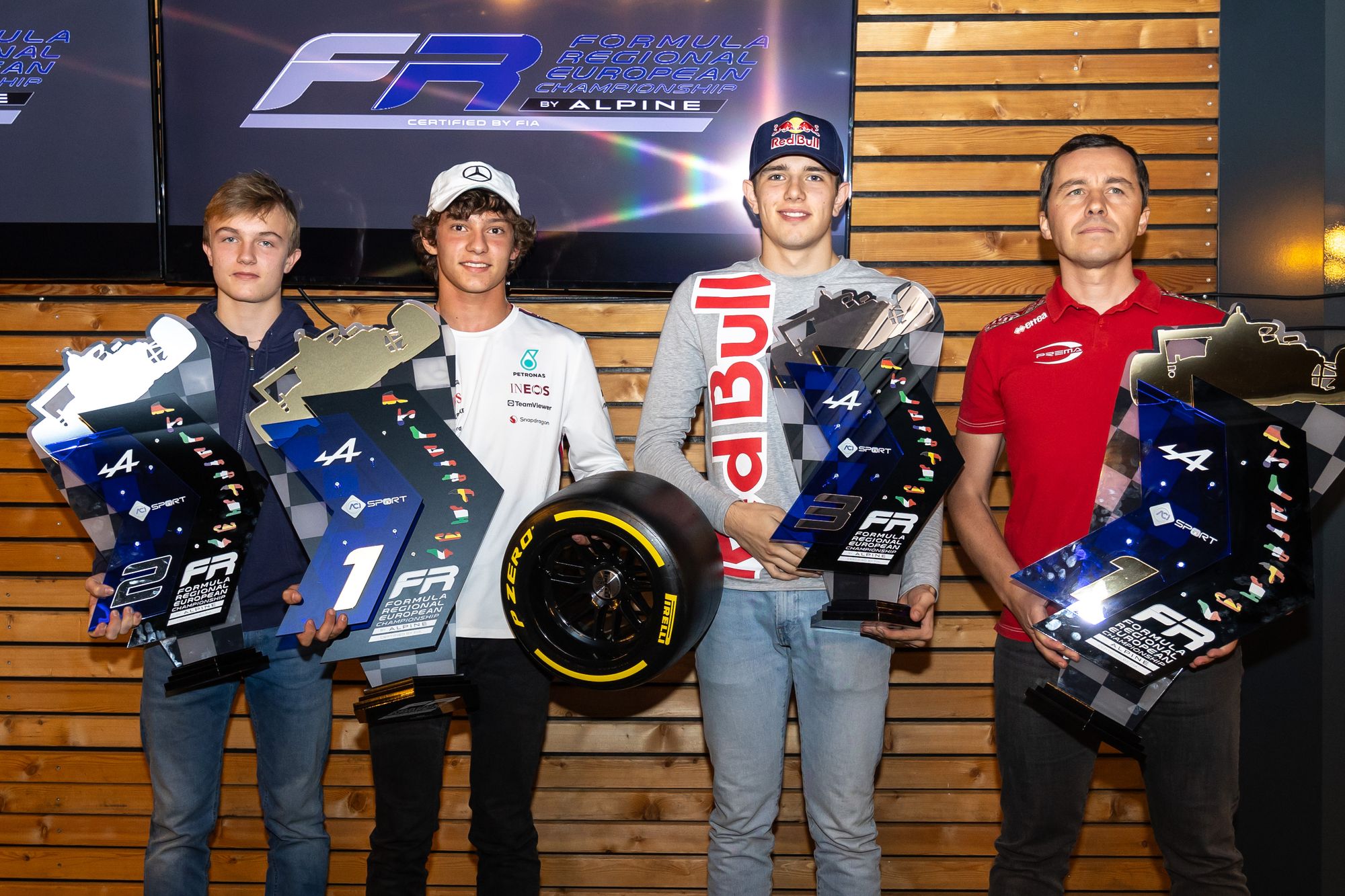 But at Hockenheim last weekend he still very much had something to fight for, with his Prema team needing to ensure it sealed the teams' title over the R-ace GP squad employing both Stenshorne and Tramnitz.
And when Antonelli took pole for one of the races but lost it to a yellow flag infringement, Lagrue wasn't too impressed. It "could eventually cost the title to the team", he says.
"And this is mistakes we do in junior series, but we cannot repeat at the higher level."
Blunt? Maybe. But "our role is not to be members of the fanclub but to build a professional project and to tell him the truth", stresses Lagrue.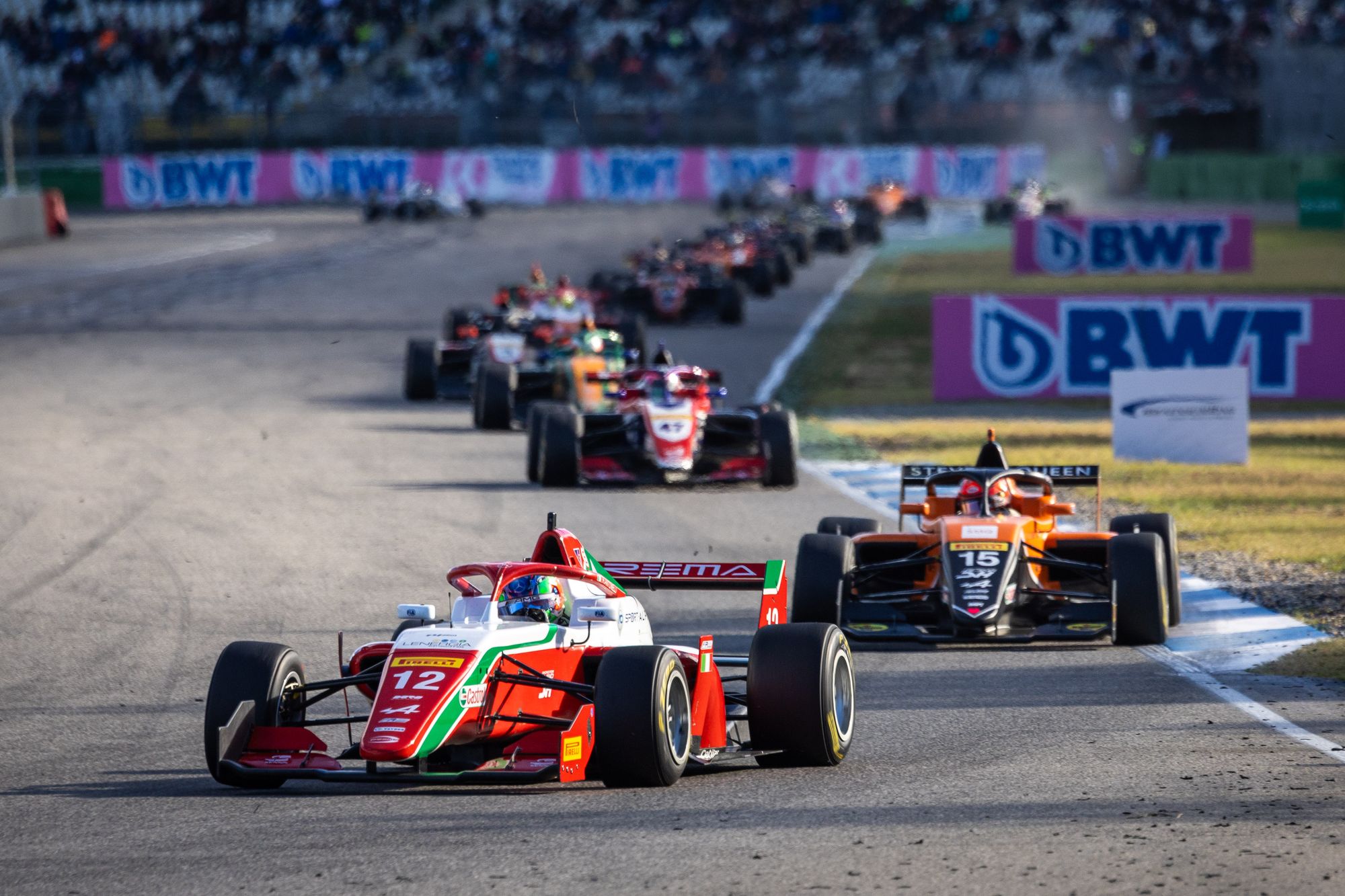 Yet, and perhaps this is a big part of why Mercedes feels comfortable having Antonelli in F2 already next year, there is a confidence Antonelli is receptive to this kind of approach.
"Totally. 100%," says Lagrue.
"We have worked with him for a long time now. And we have developed with him also a strong relationship, which is for me the key to his development.
"He's 17 but we have known each other for five years. So, it makes a big difference.
"And he trusts us, and he's totally receptive to constructive criticism.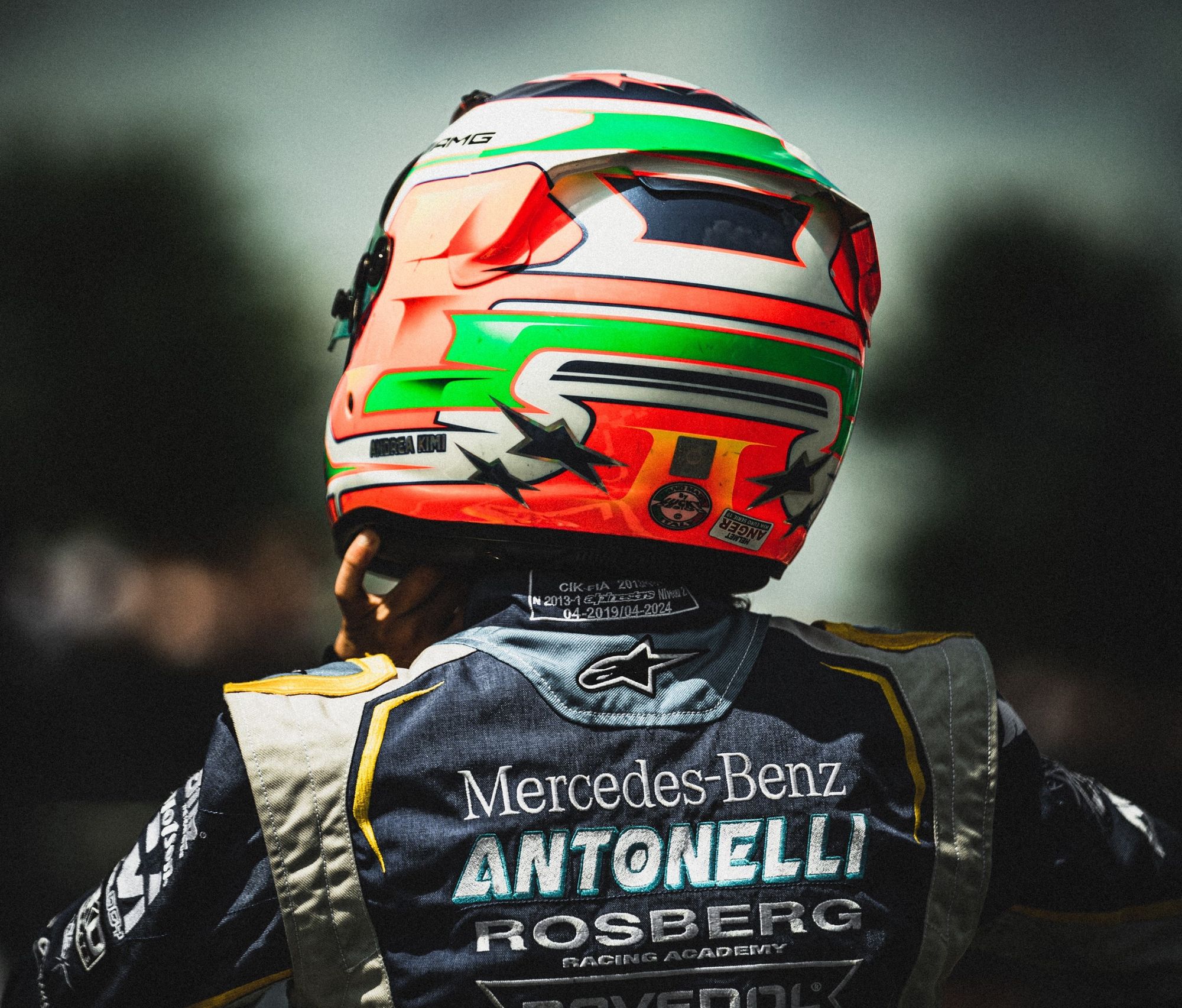 "And I think that's also where you see the true champions. I don't know one champion who is not open to- well, he has to question himself every day, and he needs to accept the right and constructive criticism. Because he knows it helps him to improve. And he wants to improve every day.
"He's the first one to ask us to be fully honest with him. So when it's good, we say it's good, well done, Kimi. And when it's s***, we say it's s***! And we need to work and to help him to improve."
And while it was not quite a vintage Antonelli weekend in the end, it did not cost Prema the title. In a nail-biter final race, Antonelli - shuffled back in an early bit of avoidable contact - made key overtakes, including a last-lap move on Nikhil Bohra that was effectively the difference between Prema winning and Prema losing.
IN THE SPOTLIGHT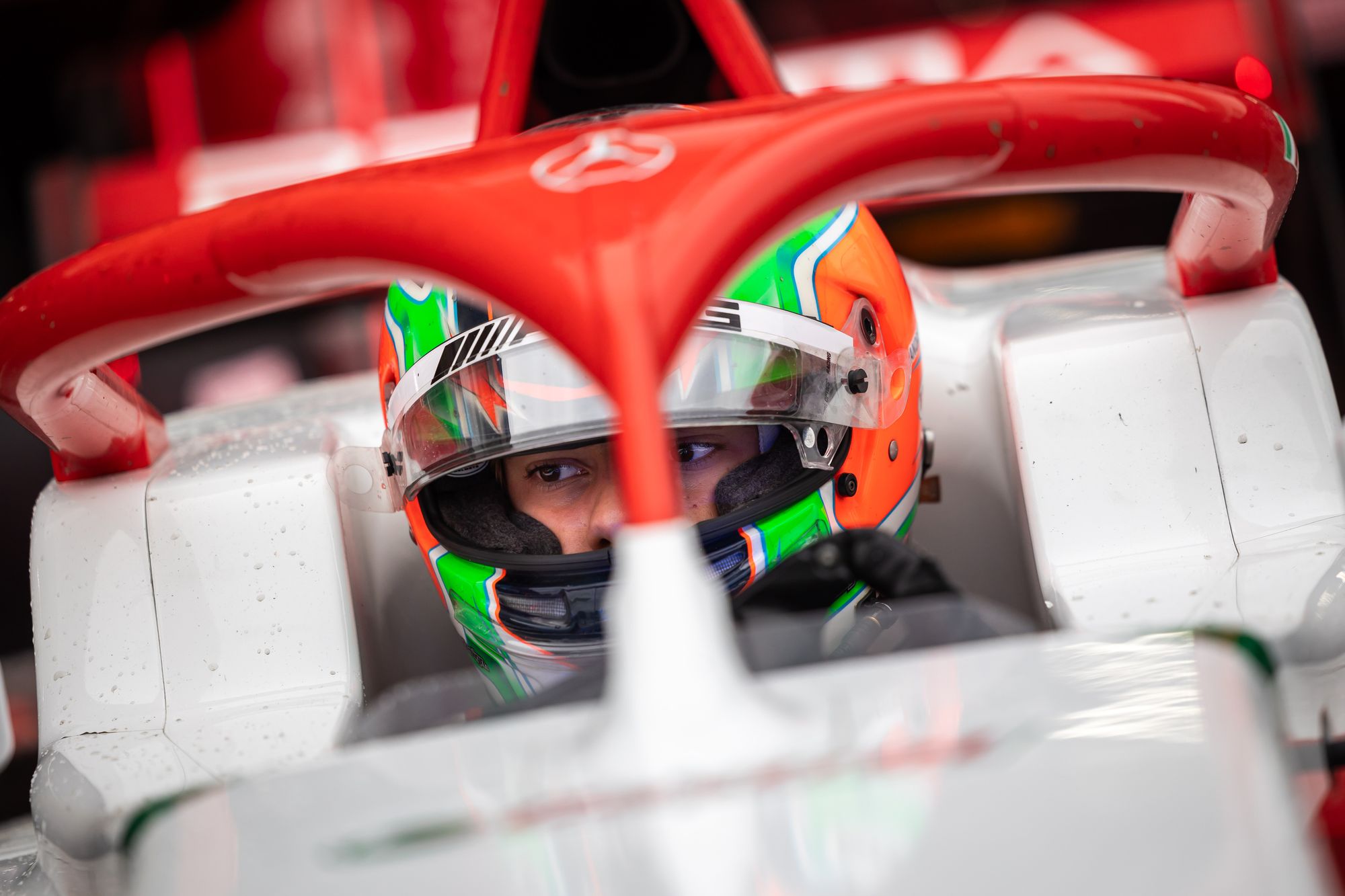 The move to F2 is surprising because Antonelli, while very fast and clearly living up to expectations in FRECA, wasn't head and shoulders above his rivals.
In many ways, his career path up to now has mirrored one current F1 star in particular - Lando Norris. Norris was also a karting super-stud turned F4 champion who then reigned supreme in Formula Regional's predecessor Formula Renault.
In fact, just as Norris won a double of Formula Renault titles in one year (Eurocup and Northern European Cup), so has Antonelli in Regional, his FRECA title coming after an off-season triumph in the Middle East series.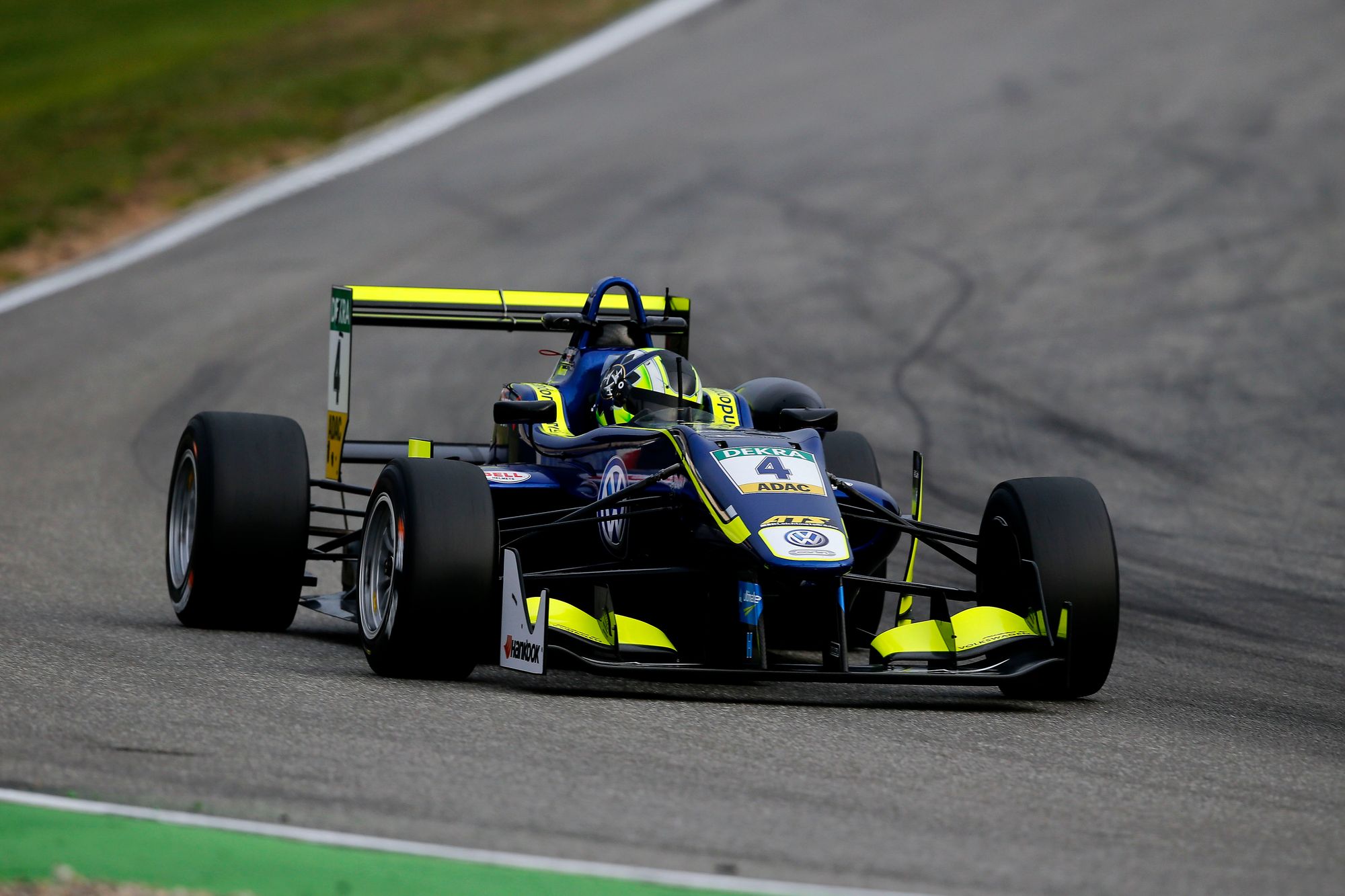 But Norris's next step was European F3, which he would also win. F2 was still another year away.
It surely is a difference-maker, however, that F2 is bringing in a new car, one designed with a focus on "steering effort" but also changes to improve the already-good racing and to bring it closer to F1 in terms of "the design philosophies".
Why let rivals get a headstart? And, if Antonelli looks ready, why not capitalise and accelerate a path to F1 that looks if not matter-of-time then certainly quite likely?
The flipside of that, beyond the obvious demands of the big step and the fact that the mileage concerns that had played a part in passing up an F3 move very much apply to F2 as well, is that Antonelli will be right in the thick of the spotlight.
He is, after all, already considerably more famous than the champions at this level of the ladder tend to get - and that's before he's racing between F1 sessions every other grand prix weekend.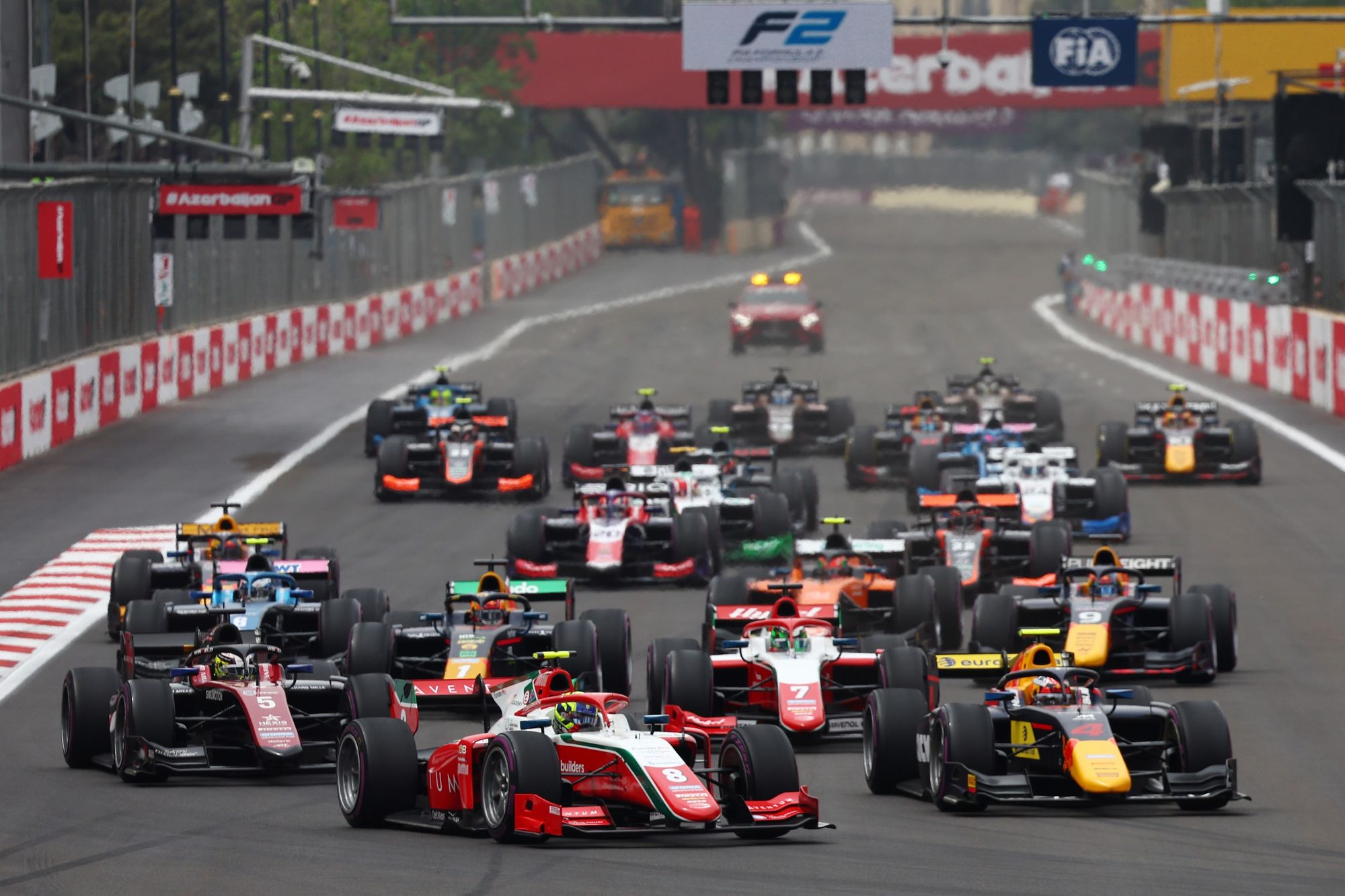 "But it's part of the job, of course," insists Lagrue. "And it goes also with the success. And you have to accept that.
"He is growing up into the right direction. He's ticking the boxes. And his success is also making him a little bit more attractive. And you have to deal with that.
"But we're accepting that quite easily, because it means that he goes into the right direction. So it's part of the game."
A gargantuan task awaits Antonelli. He has described the move as a "huge jump" and said he is keen not to "set expectations" - but that last part will inevitably be done for him.
And, on the side of those who are handling his career, it does feel like something out of Red Bull's playbook - though it is worth noting Antonelli will be just under a month older when he makes his F2 debut than Verstappen had been when lining up for the 2015 Australian Grand Prix.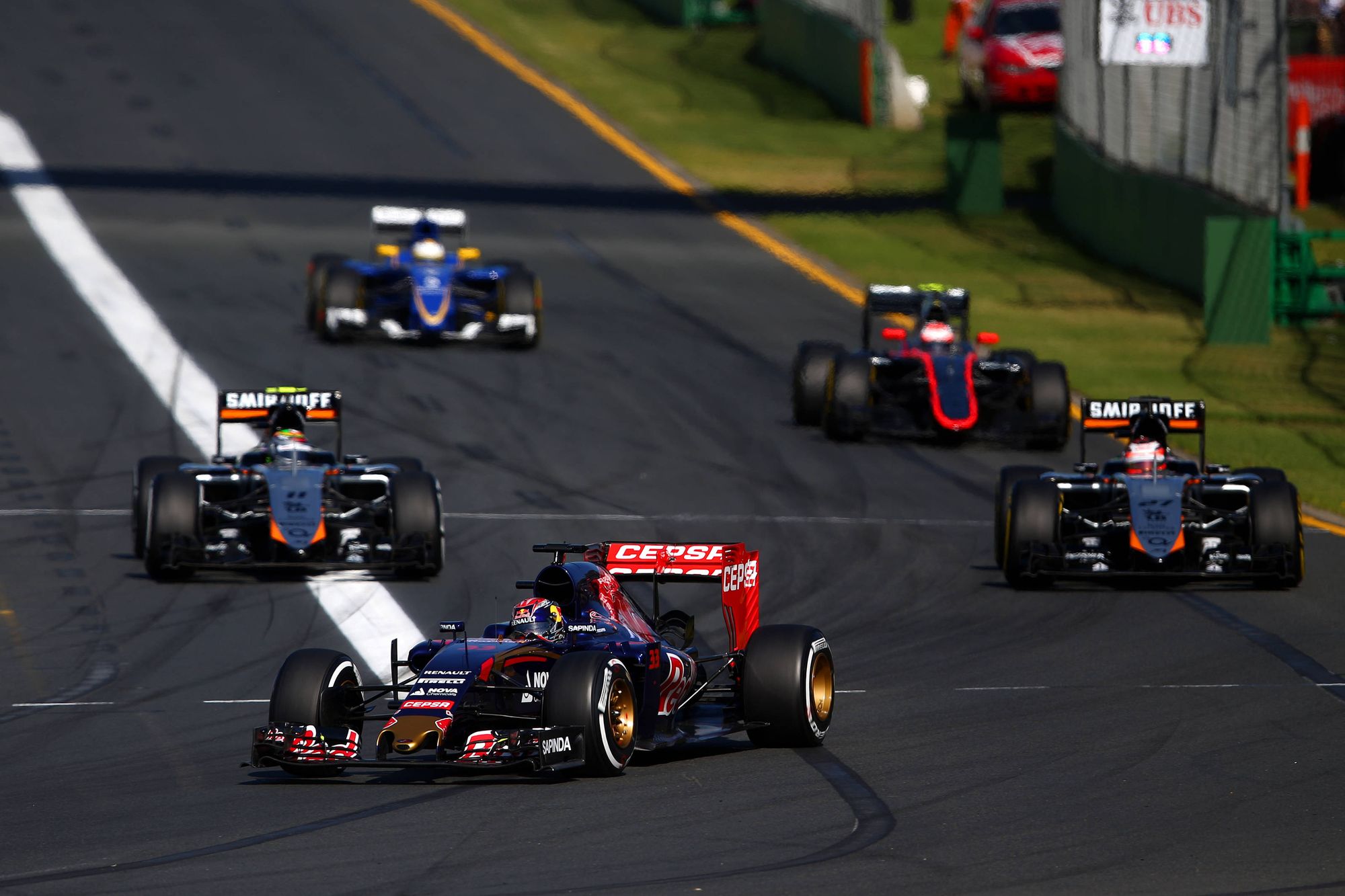 But there were special circumstances then, and clearly there are now. At the same time, Lagrue's previous track record with both Mercedes and, before then, Lotus/Enstone/Gravity Sports Management, and specifically how he helped bring in arguably his biggest success story George Russell, is good evidence of a much more sophisticated approach that, in this case, may at first glance look simply like 'sink or swim'.
It is pretty clear that Mercedes isn't trying to see whether Antonelli will sink or swim - but expects him to swim, full stop. And while Antonelli will now need to make an F1 case in F2, the excitement and confidence in this decision is palpable - as is the sense of a prospect who one of F1's top outfits isn't just excited to bring into grand prix racing, but believes in enough to try to make it happen sooner rather than later.