Ferrari's Formula 1 driver line-up isn't going to change for 2024 but the future of both Charles Leclerc and Carlos Sainz beyond that is already the subject of intense speculation.
Mercedes, Audi, Aston Martin and McLaren have all been floated as potential destinations should either driver no longer believe Ferrari is the right vehicle for the F1 title challenge both desperately want.
Even if both drivers remain Ferrari would be wise to look to the future, something it has done with reasonable success over the past decade, providing a genuine path to F1 for many of its junior drivers.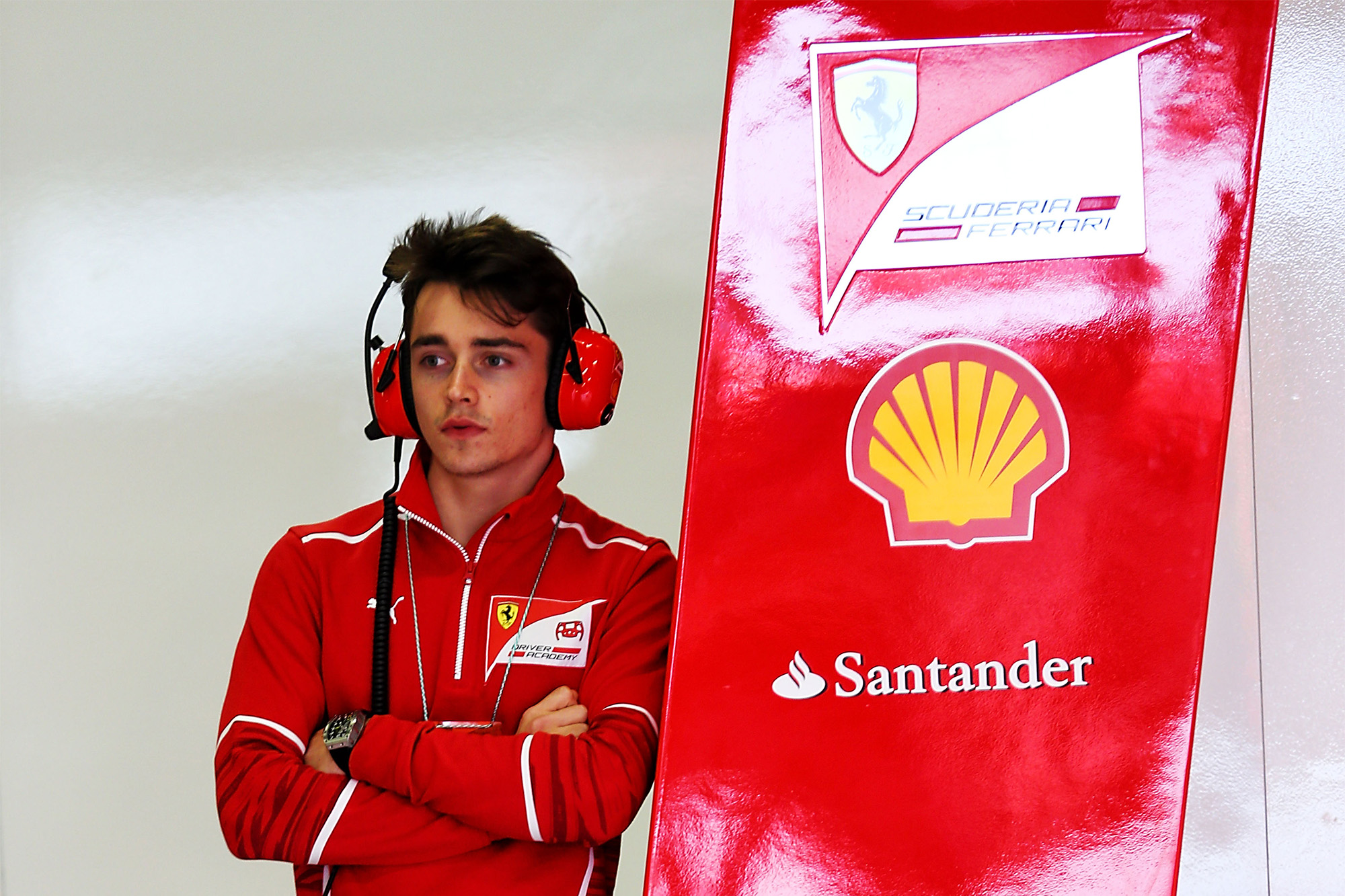 Leclerc is the obvious success story having spent a year at Alfa Romeo before a rapid rise to becoming Ferrari's lead driver soon after joining in 2019.
It placed three other drivers in F1 too. But the tragic events of Suzuka 2014 prevented Jules Bianchi from treading a similar path before Leclerc, while Mick Schumacher's underperformed at Haas and Sergio Perez's chose to sign for McLaren and cease his Ferrari involvement after his first two years in F1 with Ferrari customer Sauber.
But while Leclerc's the only Ferrari junior to win its F1 cars so far, there's a clear precedent for Ferrari juniors succeeding below F1 and then earning a chance within it – and that's a path 18-year-old Ollie Bearman has been keen to follow.
"He definitely has the potential," was his Prema F2 team-mate Frederik Vesti's view when The Race asked him about Bearman's chances of making it to F1.
And those plaudits haven't stopped rolling in during Bearman's rapid rise up the junior single-seater ranks, a journey that started in a COVID-delayed 2020 ADAC (German) Formula 4 season – a campaign Bearman was only able to make the start of because it was delayed beyond his 15th birthday in May, lifting him just above the minimum age limit for the series.
He didn't take long to get up to speed either, winning 17 races (out of 39) on his way to both the German and Italian F4 titles during his second season in cars in 2021.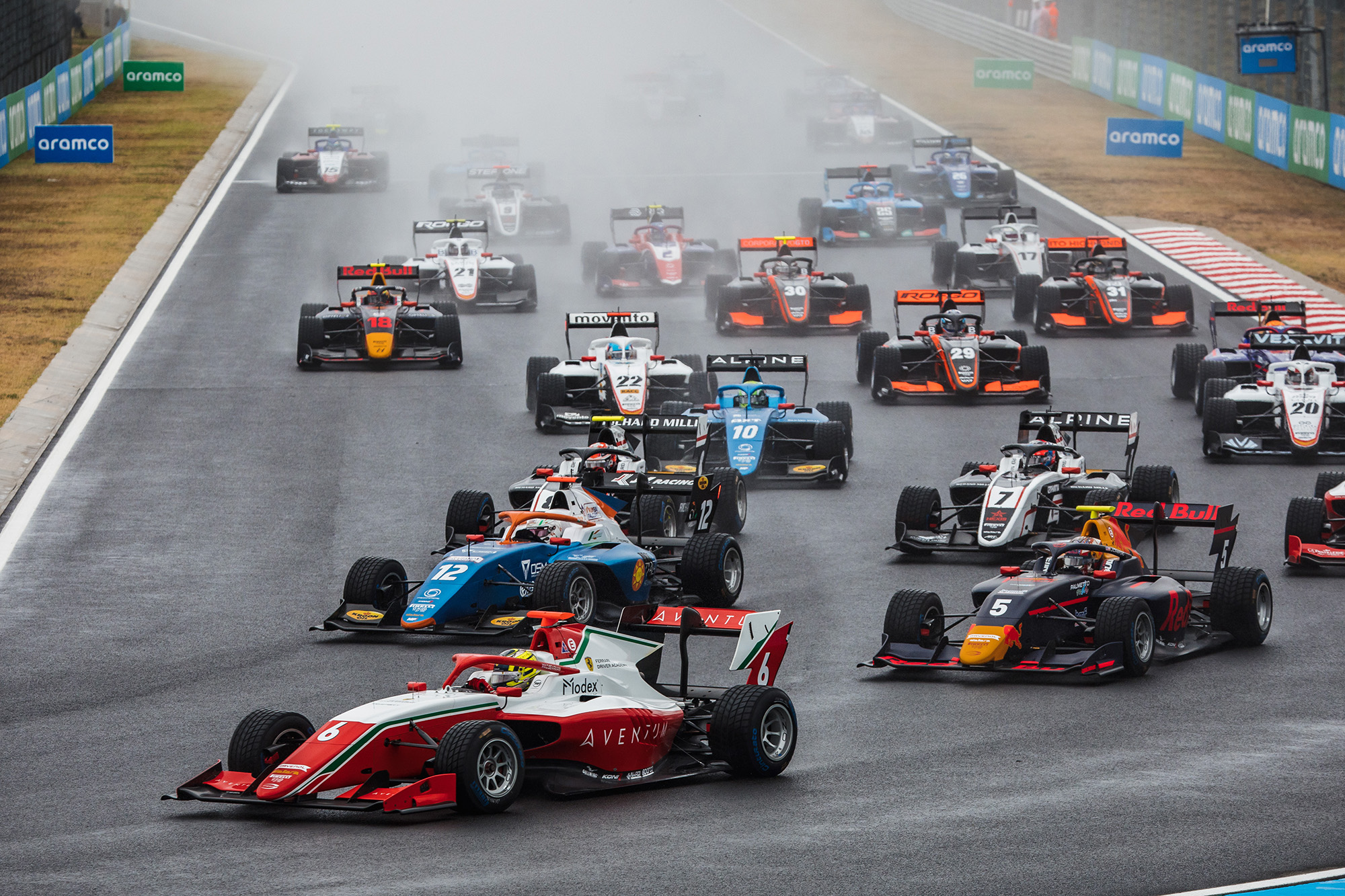 That was followed by a solid maiden year on F1's support bill in F3 where he very easily could have won the title in slightly different circumstances – if the wild Monza finale restarted rather than ended under a red flag, Bearman may well have clinched the championship rather than ending up seven points short as he did in reality.
What wasn't hypothetical was the strong start Bearman made to life in F2 after stepping up this year. He qualified second during his second weekend in Jeddah and then did something in Baku two rounds later that only one rookie, Oscar Piastri, has done before: take pole and then win both the feature and sprint race. And Piastri benefitted from starting third in that sprint race he won in Jeddah at the end of 2021 while Bearman had to storm from ninth on the grid to take his double win.
It was a sensational achievement for such an inexperienced driver – and that's not even mentioning the pole lap he did with a damaged car.
Ollie Bearman takes a MEGA maiden pole in Baku with a bent steering wheel 🤯💪

Yes, you read that right 😅#F2 #AzerbaijanGP pic.twitter.com/r46pcKf4g9

— Formula 2 (@Formula2) April 28, 2023
"We were always faster than where we were finishing [prior to Baku]," Bearman told The Race.
"In Baku we finally finished where we deserve to and that was a big boost for me too to know when everything is right, when I've got a good confidence, a good speed, a good feeling with the car, we're the fastest on track.
"So that was a really good confidence boost for me at that point of the season, it helped me to speed up.
"It was a bit of a mindset thing, approaching the races a little bit differently. It paid off in Baku and that was kind of a turning point towards better races even if I've still have made too many mistakes since Baku."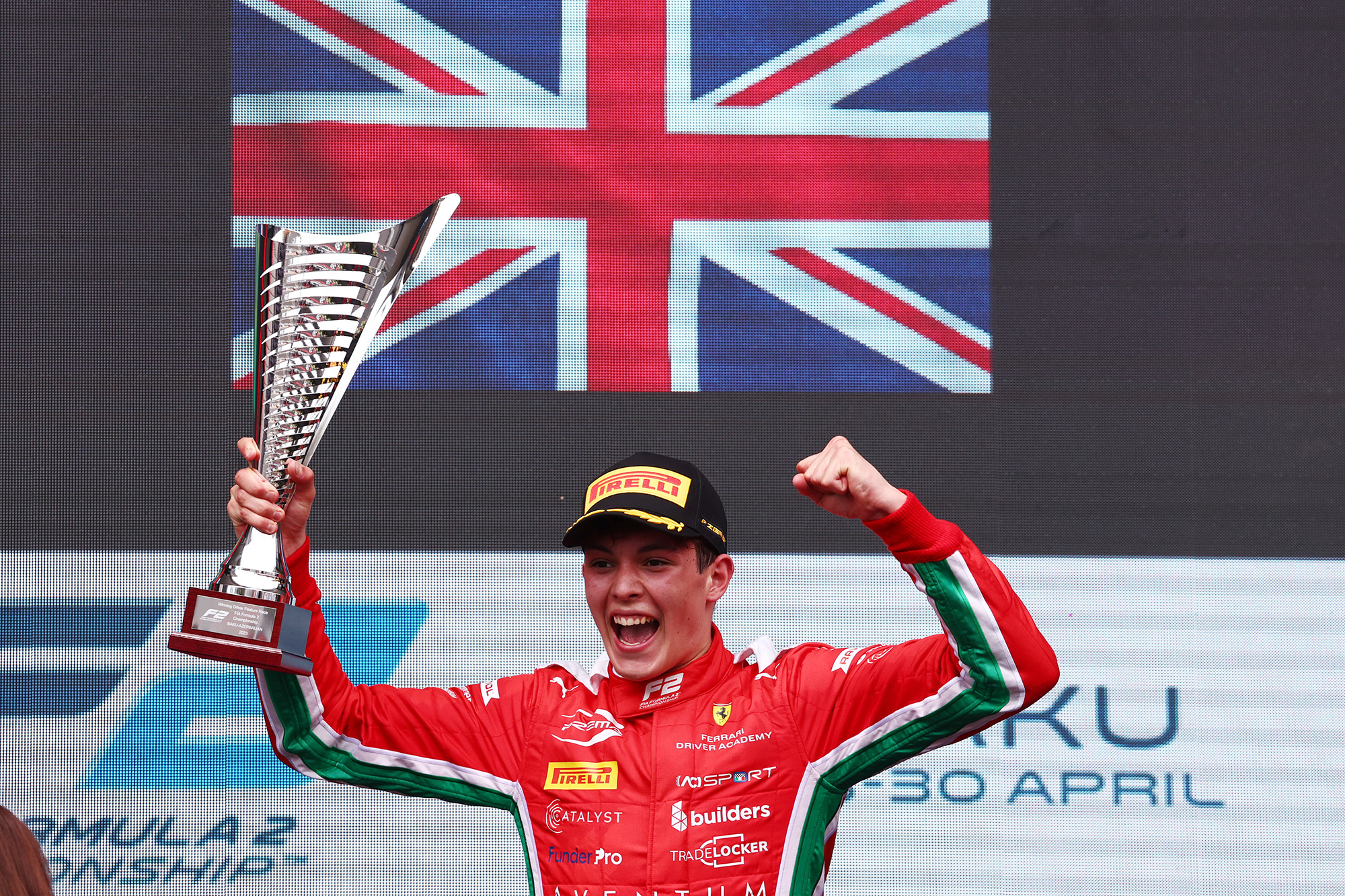 Those mistakes have meant it hasn't quite been the launchpad for a title challenge in the same way winning both Baku races when it was GP2 was for Antonio Giovinazzi in 2016. Bearman qualifying 16th in Monaco and 19th at the Red Bull Ring compromised those weekends although the latter did feature an impressive recovery to fifth in the feature race.
He has proved Baku was no fluke though with an impressive win from pole at Barcelona and a third pole of the year at Spa clear evidence of his supremely good underlying pace.
"It's important to not get ahead of yourself," Bearman said when asked how he stays grounded after such a quick ascent up the ladder.
"F2 is, no doubt about it, the most difficult championship on the ladder and that's for a good reason because next is F1 which is even more difficult.
"It's not easy but I don't let it change how I approach the races or anything. I'm the same as everyone else here."
Finding benchmarks for Bearman is tricky given at 17 years old he became the second-youngest race winner in the second tier in Baku. But Lando Norris and Leclerc were both in their fourth years in single-seaters when their dazzling rookie F2 years gave them a place in F1 the following year.
---
F2 rookie years compared
Bearman vs current F1 drivers
| | | | | | | | | |
| --- | --- | --- | --- | --- | --- | --- | --- | --- |
| | Bearman | Sargeant | Piastri* | Zhou | Russell | Norris | Leclerc | Albon** |
| Years in single-seaters pre-F2 | 3 | 5 | 4 | 4 | 4 | 3 | 3 | 5 |
| Rookie F2 year | 2023 | 2022 | 2021 | 2019 | 2018 | 2018 | 2017 | 2017 |
| Races | 20 (so far) | 28 | 23 | 22 | 24 | 24 | 22 | 20 |
| Points per race | 5.1 | 5.3 | 11 | 6.4 | 12 | 9.1 | 12.8 | 4.3 |
| Feature race wins | 2 | 2 | 4 | 0 | 4 | 1 | 5 | 0 |
| Sprint race wins | 1 | 0 | 2 | 0 | 3 | 0 | 2 | 0 |
| Total Podiums | 4 | 4 | 11 | 5 | 11 | 9 | 10 | 2 |
| Poles | 3 | 2 | 5 | 1 | 5 | 1 | 8 | 0 |
| Championship position | 6th | 4th | 1st | 7th | 1st | 2nd | 1st | 10th |
*Piastri's season featured two sprint races per weekend rather than one sprint race used in every other season
**Albon missed one weekend due to injury
---
Bearman hasn't put together the kind of supreme campaign Norris and Leclerc did but that's an extremely high bar and arguably Bearman's peaks – Barcelona and Baku – were just as high as the special moments that convinced McLaren and Ferrari to promote their lead proteges back then. Unfortunately for Bearman he hasn't been able to match their consistency but he's still hardly out of place when you compare his rookie season so far to the rookie F2 seasons of seven current F1 drivers.
But of course there are still three rounds of the F2 season to go. He enjoyed a late-season surge in F3 last year where he finished on the podium in four of the last six races and has never finished lower than second in the five F3/F4 races he's competed in at Monza, host of the penultimate round of the season.
He's 66 points off the championship lead so barring a supremely strong late-season push, any title challenge will have to likely wait until 2024 should Bearman stay on in F2 – as is likely.
Winning the F2 title as a rookie is something of a golden ticket to F1 but far from all hope is lost should a driver have to stick around for a second year, especially for a driver of Bearman's limited experience.
But replicating an impressive rookie season is no easy task as Theo Pourchaire – holder of the youngest F2 race winner record – found out in 2022. After an eye-catching, albeit rough around the edges, rookie year in '21 the expected step towards a title challenge didn't materialise one year later.
Bearman's task will be made harder by the introduction of a new generation of F2 cars next year but as the last F2 car switch in 2018 showed, the most talented returning drivers like Alex Albon were able to adapt quickly and impress regardless of the new car.
That may seem like a long way away but it could prove crucial in convincing Ferrari to ready Bearman as an option to eventually succeed Leclerc and/or Sainz.
A first F1 test is surely imminent for a driver well overdue one too but anything more like a race seat at Sauber or Haas for 2024 appears very unlikely.
For his part Bearman remains tight-lipped on his future in true Ferrari driver spirit.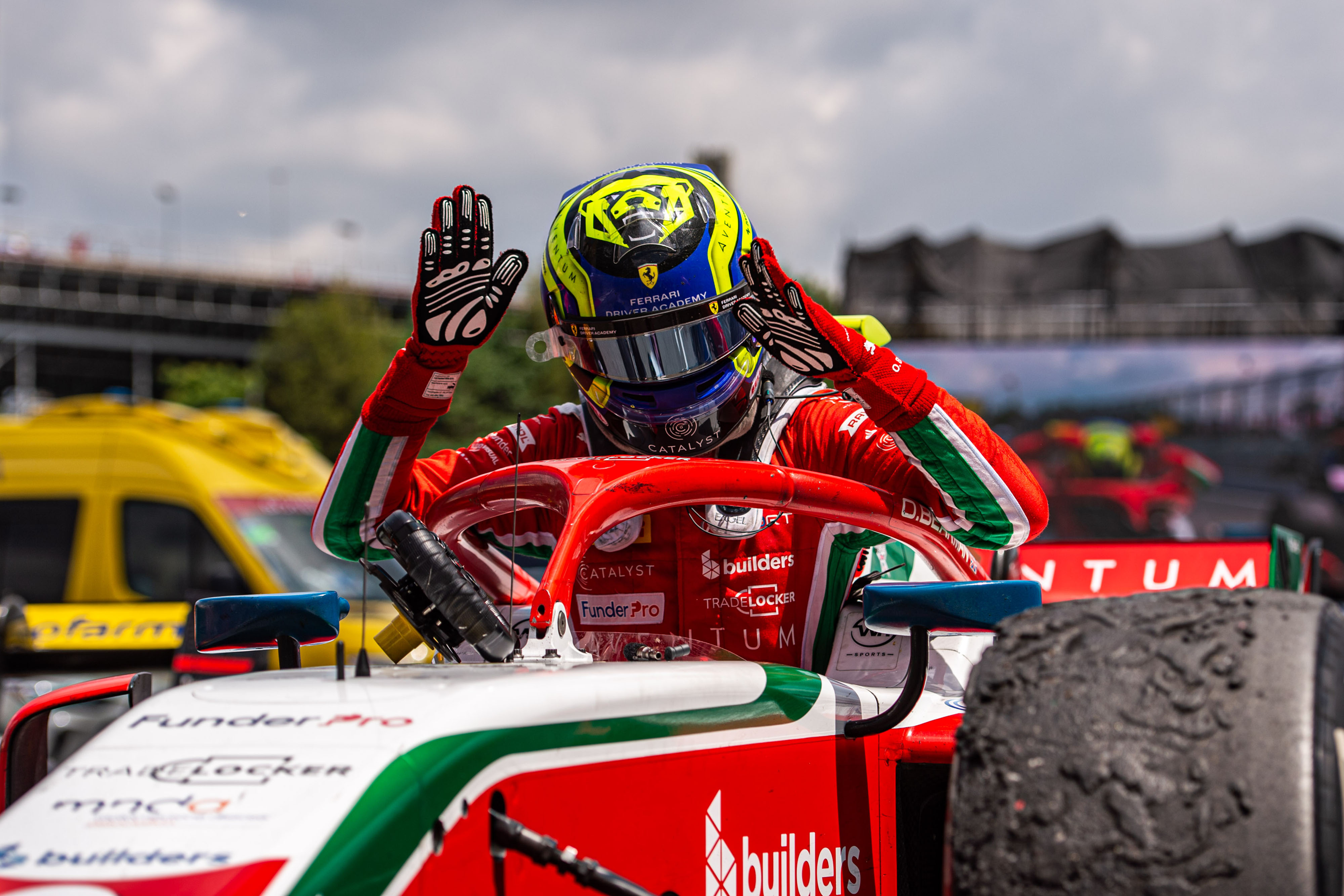 "[An F1 chance] will only come if I get the results in F2 so that's what I'm focussing on," Bearman said when The Race quizzed him about what comes next.
"If anything happens it will be as a result of good performance in F2 so that's it.
"My job as a driver, in the end, is to focus on doing the best I can on track. If it's enough, if it's not enough, that's out of my control."
Those kind of responses wouldn't be out of place coming from an F1 driver discussing their future.
With single-seater behemoth Prema and Ferrari's young driver programme helping to mould Bearman into an F1-ready prospect – just as they have with the likes of Leclerc and Schumacher previously – Bearman has got the right support behind him.
Now it's down to him to take that next step in the second half of 2023 and into 2024 to be a part of Ferrari's Leclerc/Sainz succession plan.