McLaren has secured Oscar Piastri right through to the end of the 2026 Formula 1 season. In an article first published during the summer break last month, Scott Mitchell-Malm explored how Piastri has impressed in his rookie campaign so far with insight from those working with him at McLaren.
McLaren's mid-season resurgence has done more than give Lando Norris a car more worthy of his ability. It's allowing rookie Oscar Piastri the first chance to strut his stuff in Formula 1.
In the three races Piastri drove the heavily upgraded MCL60 before the summer break he fought for the podium twice and briefly led Max Verstappen in the Belgian Grand Prix sprint race, which he eventually finished in second.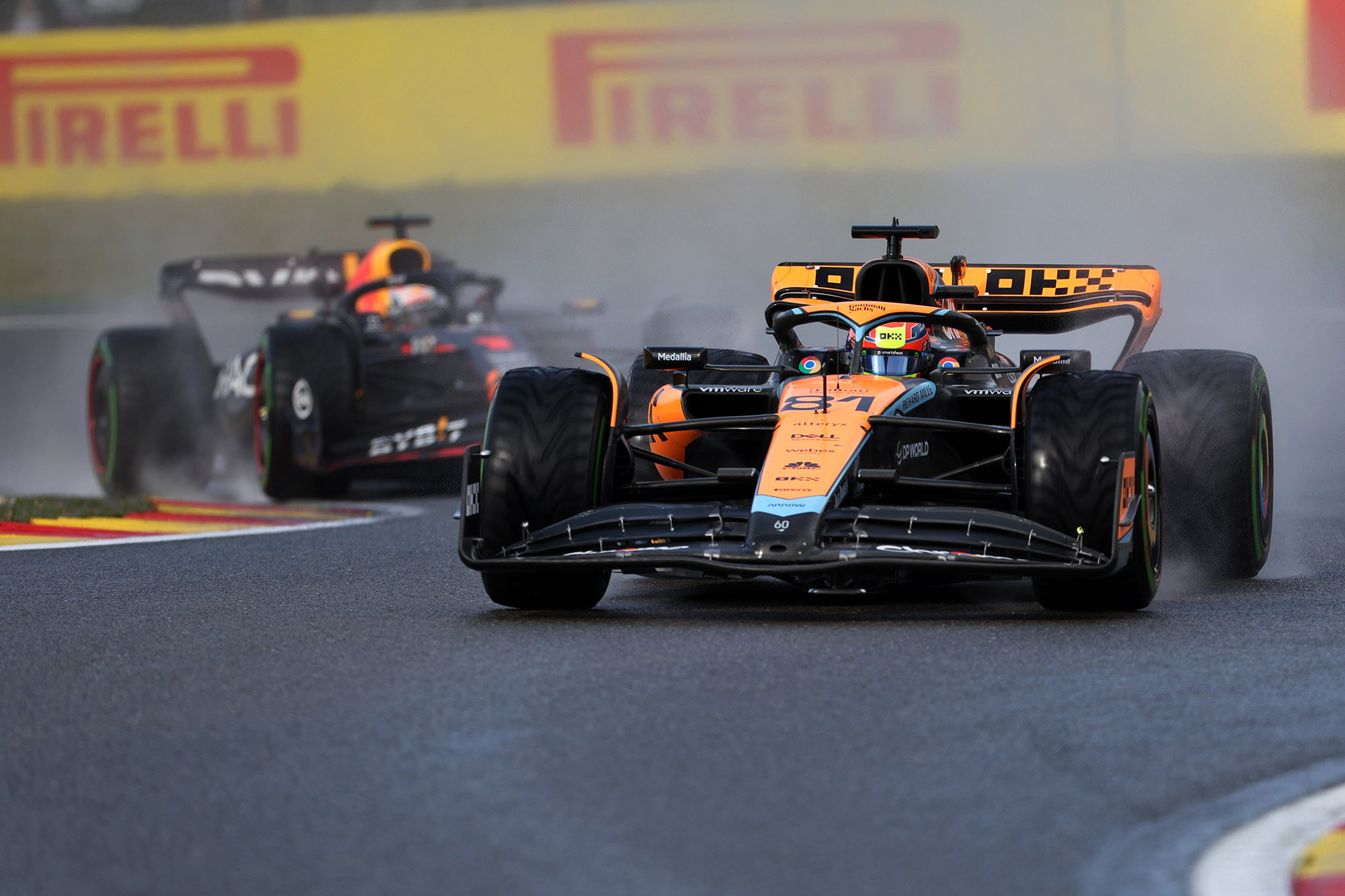 Piastri didn't look out of place at all in doing so, especially in the British Grand Prix, where an impeccable performance deserved a third-place finish and only an ill-timed safety car denied him his first podium.
It won the attention of those previously less familiar with his game, but really it surprised few (if any) who had either worked with him or observed him closely.
But impressive podium near-misses only scratch the surface of Piastri's potential, which is such that he might just be F1's next megastar-in-the-making.
"There's definitely still things I need to work on," Piastri tells The Race, between that stellar Silverstone performance and the start of the summer break.
"I'm [slowly] getting everything right and to a level that I'm happy with.
"But I know there's still room to improve and that's not the ceiling of where I want to be."
A 'PHENOMENAL' QUALITY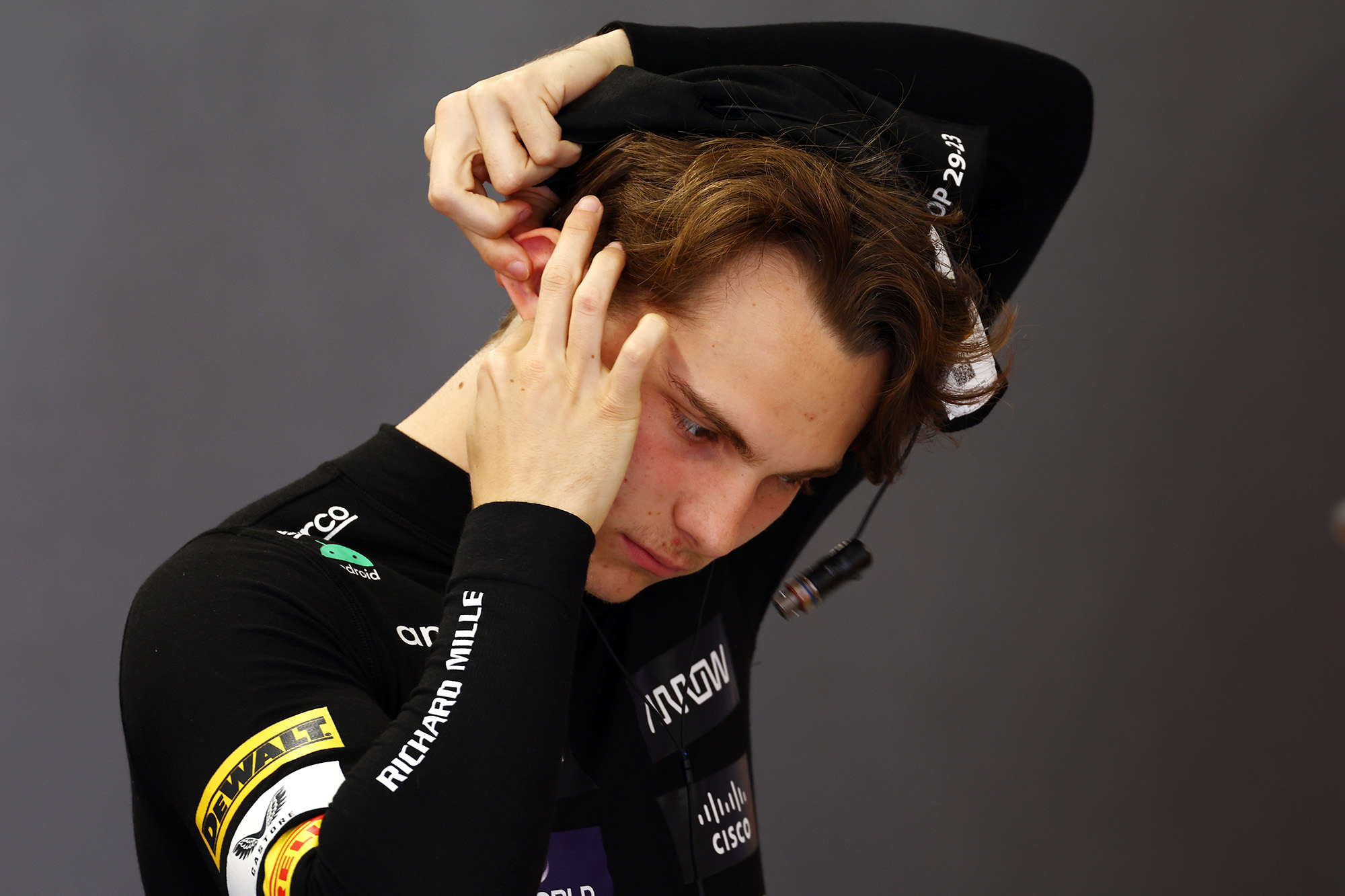 It's little over a year since Piastri burst into the consciousness of many F1 fans for the first time, although it was not off the back of his stellar success in the junior ranks but his high-profile switch from Alpin junior to McLaren race driver, replacing fan favourite and proven grand prix winner Daniel Ricciardo.
Piastri (and his Twitter account) was part of a huge driver market saga that really made people take notice. It also put a lot of pressure on him to prove he was worth the fuss.
The car McLaren produced at the start of the season was not one in which Piastri could make a compelling case to the rest of the world. But he has been justifying McLaren's faith from the start, on track and off it.
Piastri's attitude and his approach to driving are exemplary. He's a considerate speaker and a calm figure. "Everything is meaningful," says race engineer Tom Stallard, who describes him as "an interesting personality – calm, but intense".
Stallard, who has worked with Jenson Button, Stoffel Vandoorne, Carlos Sainz and Ricciardo at McLaren, continues: "It kind of makes sense – if you think, what would the personality of a Formula 1 driver be if you'd never met any?
"But I'm not sure I've met that many who I would describe as calm and intense."
This has been obvious for a long time. Piastri's independence and composure were evident from an early age, those close to him say, and have remained a key part of his make-up through his racing career.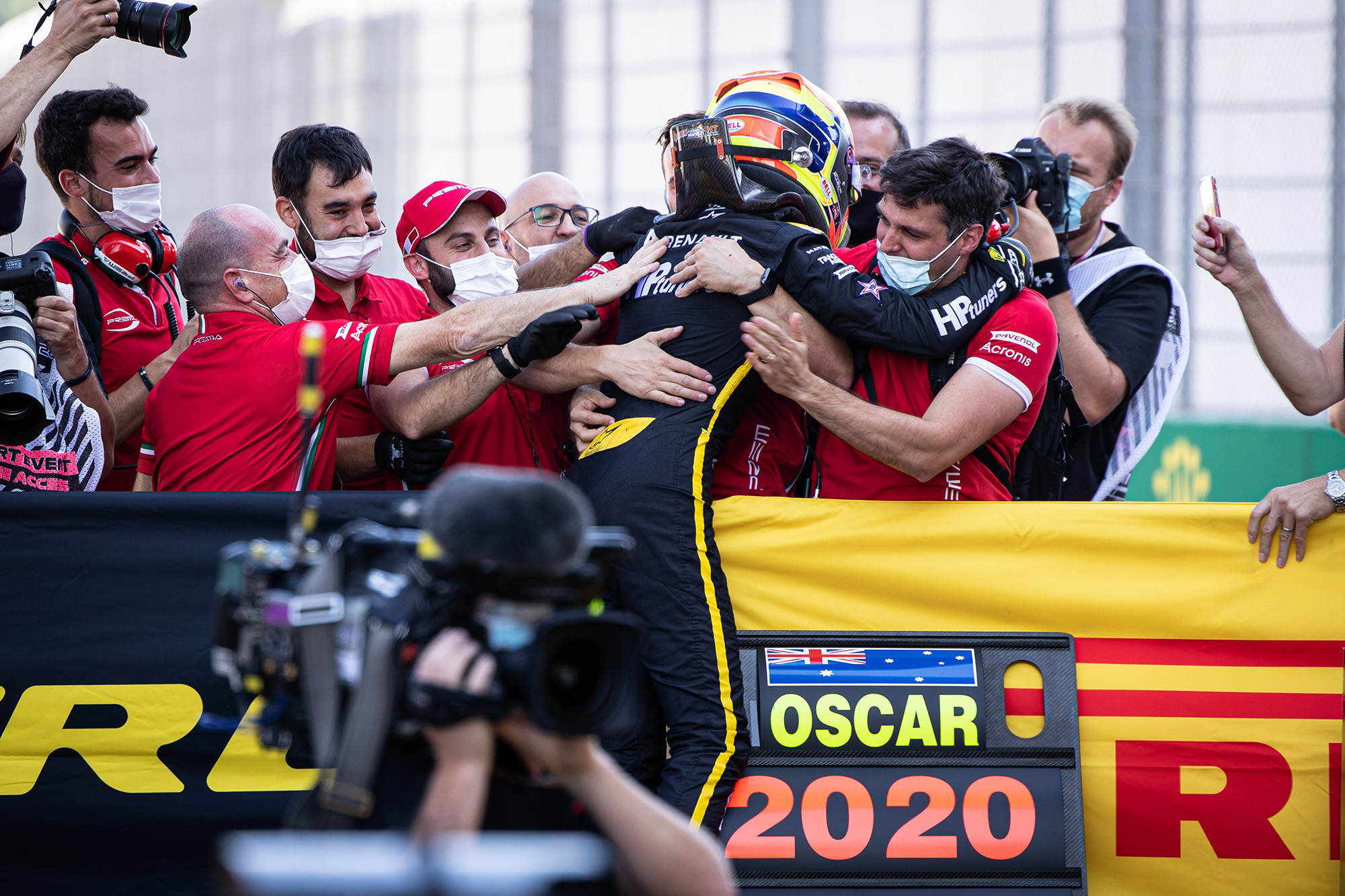 When Renault picked him up properly in 2020 and he won the Formula 3 title, it was telling that one of his key takeaways from spending the Turkish Grand Prix embedded in its F1 team was the language the drivers used: simple and precise. That worked well for a young man who is happy to be economical with his words.
Relaxed intensity is a trait Piastri shares with Max Verstappen, although where they differ is that Piastri – so far – has not exhibited any kind of outburst inside the car. Now, that might change (it surely will) when he finds himself in more high-stakes scenarios. But McLaren's not observed any indication that Piastri can be knocked off his stride that easily.
In fact, Stallard says "we keep having to remind ourselves he's a rookie": "He comes with a lot of what you might call common sense, but Formula 1 driver common sense. He makes sensible decisions. He doesn't get flustered about things that don't matter, which makes him easy to lean on."
That pairs very nicely with an in-built delta Piastri seems to have been pre-programmed with.
McLaren has long talked up his ability to recognise where he can improve on his own, without waiting for feedback between runs or in the garage.
Team boss Andrea Stella refers to this as an ability to cash in on opportunities to improve and Stallard says it means "almost the focus is to not trip him up…there's no point me saying something that proves I know what he could have done".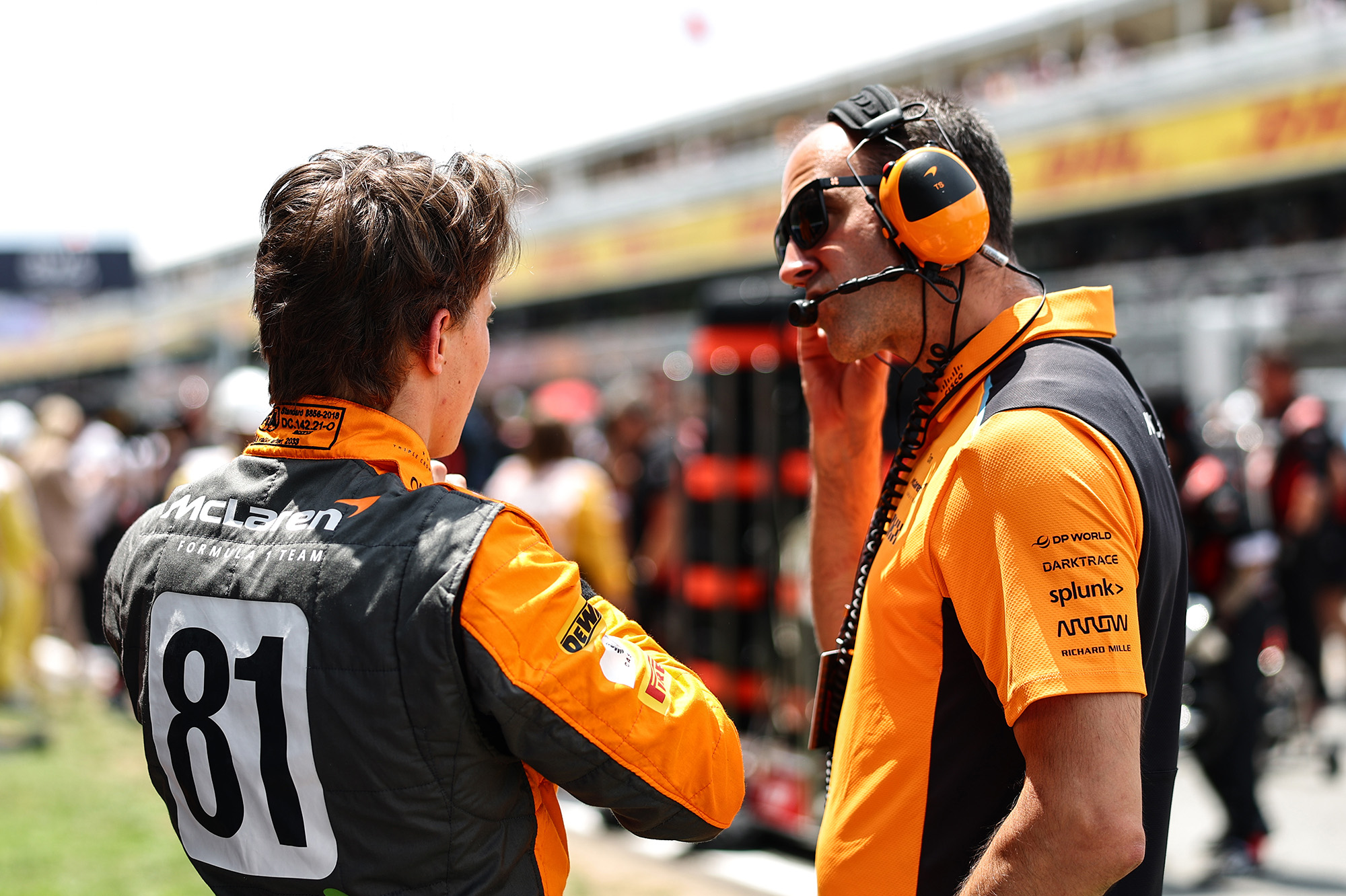 He is keen to stress that this is very much a naturally occurring thing in Piastri. It's something McLaren is so conscious of that he can just be left alone in the car to figure things out himself.
"His biggest strength is that process was already really strong when he joined the team and we've been working with him on kind of refining that," says Stallard.
"His ability to deliver a lap, tell you what he could do better and what that might be worth, has been phenomenal from pretty much day one.
"The nice thing about that being a strength is that it is unshakable. When you have a weekend where your team-mate beats you or you have a weekend where the car is poor or amazing, you can kind of lean on that as your strength all the time."
GREAT – AND ADAPTABLE – TECHNIQUE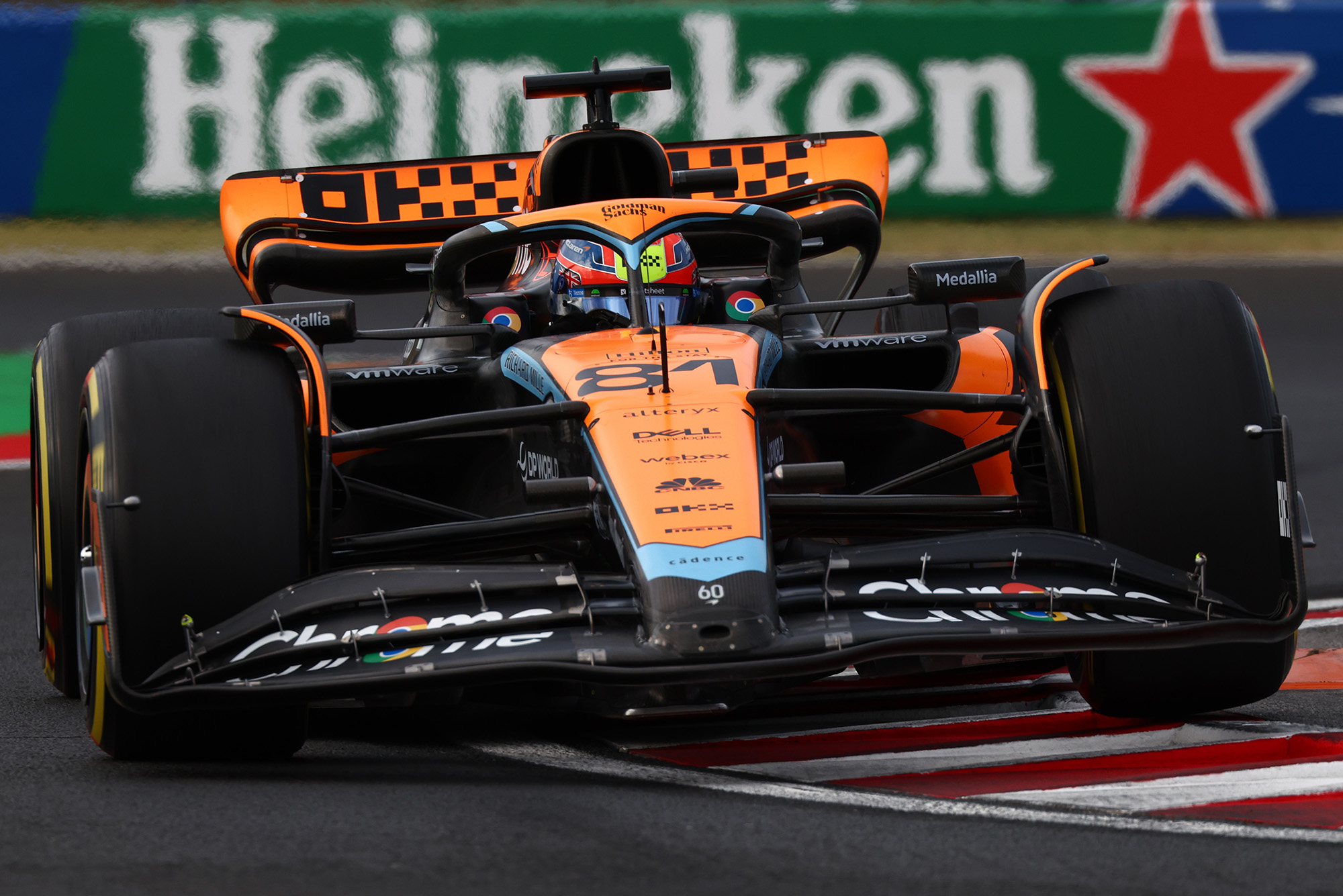 Stallard reckons it's where another key Piastri strength comes from: his adaptability. By being very good at identifying the missed opportunity in a given corner, Piastri gives himself a better chance at then adjusting his driving to get it right the next time, or the time after that.
Not all drivers can comprehend what's going on in real-time like that. Things happen so quickly on corner entry that it can suddenly be behind you, then the corner's good or bad, and everything else is just a recovery from that. And the driver doesn't necessarily know why. Ricciardo experienced that very issue at McLaren.
Piastri, by contrast, has always felt his adaptability has been a great weapon. The very best drivers know the value of this trait. In fact, Piastri could be lifting words right from Verstappen's mouth when he says: "You can have a certain driving style, but if the car doesn't require that, then it's useless."
That's why, even though Piastri has a natural driving style, he reckons it's important he's shown he's able to change it quite quickly.
"I've never been able to drive any race car the same way through my career," Piastri says.
"The way I had to drive the Formula 2 car required less work to get to that point and maybe that was why it was such a good season for me, because I would focus on all the other things of getting Formula 2 right like the brakes, the starts, whatever else it might be.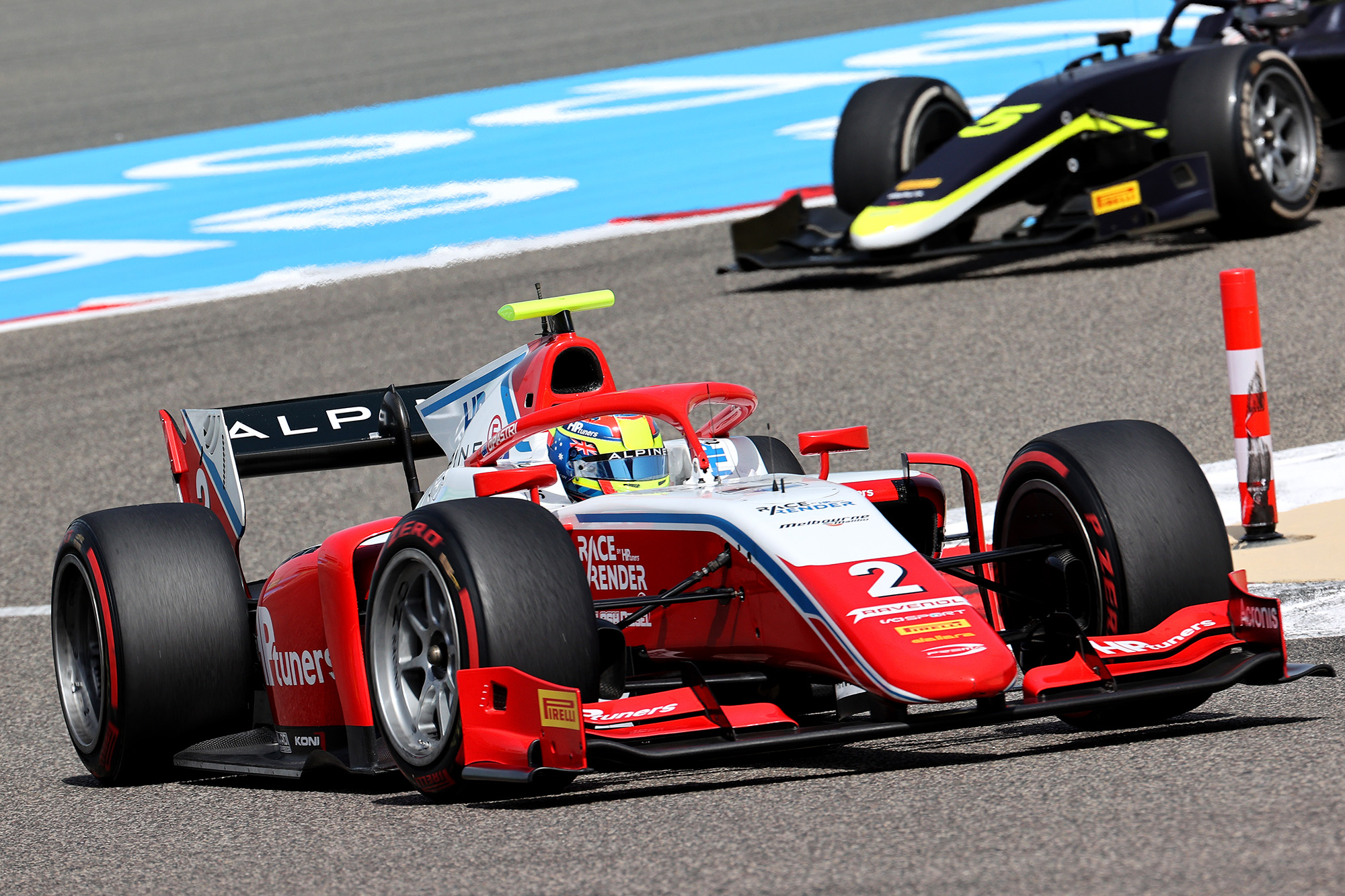 "But in F1, in this car, there's definitely some things that I've had to work on quite a lot to change."
Like any driver, Piastri has a natural preference with the way he drives. Although it is hard to be precise on what that is, for a few reasons.
His rise through the junior ranks meant winning three titles in three very different cars, and this year's McLaren (like many recent McLarens) is challenging to get right.
It's also tricky because one way to define a driver's style is by identifying where they are weak, and flipping it – but Piastri has no obvious weaknesses relative to Norris.
And, unsurprisingly, Piastri wants to keep a few secrets to himself.
But his driving preference seems similar to Norris, who wants to attack the entry and carry good speed through a corner. That's unremarkable in principle. But it requires a fine judgement in the trade-off between the release of the brakes and starting to steer to pull it off, especially when the car is not so forgiving, and Piastri is praised for being able to do this very accurately – like Norris and, to reference him again, like Verstappen at Red Bull.
Piastri is also happy to confess to typically being very strong in high-speed corners, and McLaren corroborates this. It was a stand-out feature of his stellar Belgian Grand Prix weekend, where he was the quicker McLaren driver.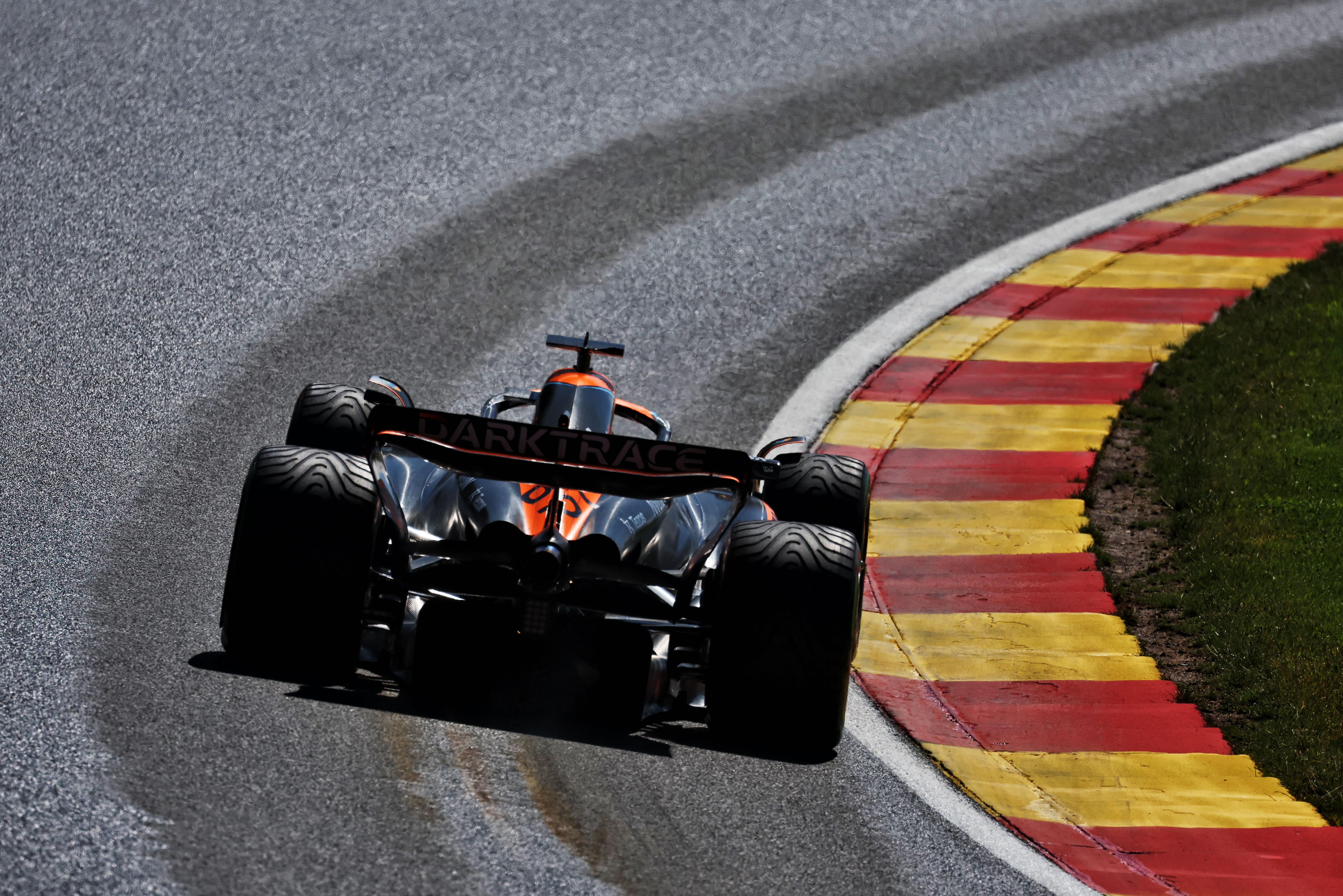 More work has been done this year on slower corners, which tallies with that braking/steer trade-off that the McLaren is more sensitive to. It stands to reason Piastri needs a little bit more there than where the car is strongest, especially as in F1, the braking/steering trade-off needs to happen much faster than in junior categories, where a driver has more time in the corner to correct the car's rotation.
What this McLaren seems to demand through slower corners, if you take a conventional hairpin as an example, is a specific approach to the entry and exit – making the corner a 'V' shape instead of a 'U' shape. Norris hates this and Piastri doesn't seem to disagree, although he doesn't want to elaborate much on the specifics.
"I would say quite similar," Piastri says of what he wants from the car compared to Norris.
"It's funny, obviously, I know exactly how Lando drives. And I kind of have the impression that in a perfect world, we'd probably have quite a similar car. And I'm not sure it would behave how our current car behaves."
Despite that, it should be said that there's still barely a difference between Piastri and Norris, unlike with Ricciardo. Especially in qualifying.
It is most encouraging that whatever deficits exist between them in the final laptime, it's rarely down to Piastri struggling with specific corner speeds or profiles.
POTENTIAL FOR MORE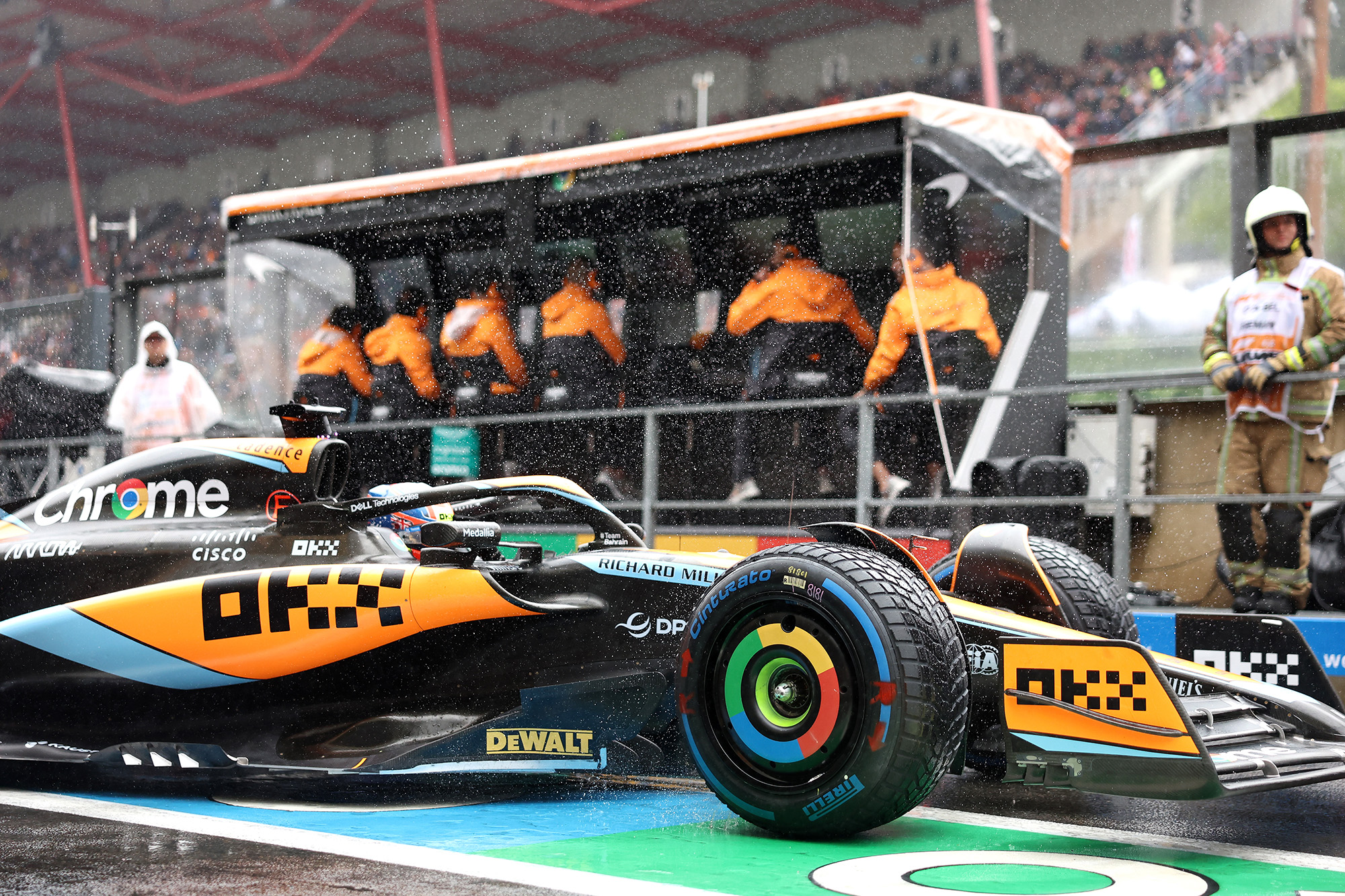 The upshot is Piastri gives the impression on and off-track of someone years ahead of him.
Stallard's phrasing is a neat summary of that: "If at the start of the year you'd said he's got five years F1 experience and I've just not seen it, then I wouldn't be completely surprised.
"There's not been many rookie errors or rookie decisions or things that would spin out a rookie and wouldn't spin out someone more experienced."
All of that is why Piastri was already having a quietly impressive rookie season before adding some gloss to it once the car was capable of better results. He's only missing a podium through circumstance and relative to Norris he looks good – McLaren reckons he's lacking about a tenth of a second in qualifying, which is an excellent position for someone six months into their F1 career versus a fifth-year who has proven to be one of F1's best drivers.
"He's definitely been a very good reference," says Piastri.
"There's always corners that I can do better because of seeing what he can do. I think there's not been any occasions where I've gone, 'wow, I can't do that'.
"I know what his junior career has been like, I know what he's achieved in Formula 1 as well. I know how he's compared against his previous team-mates.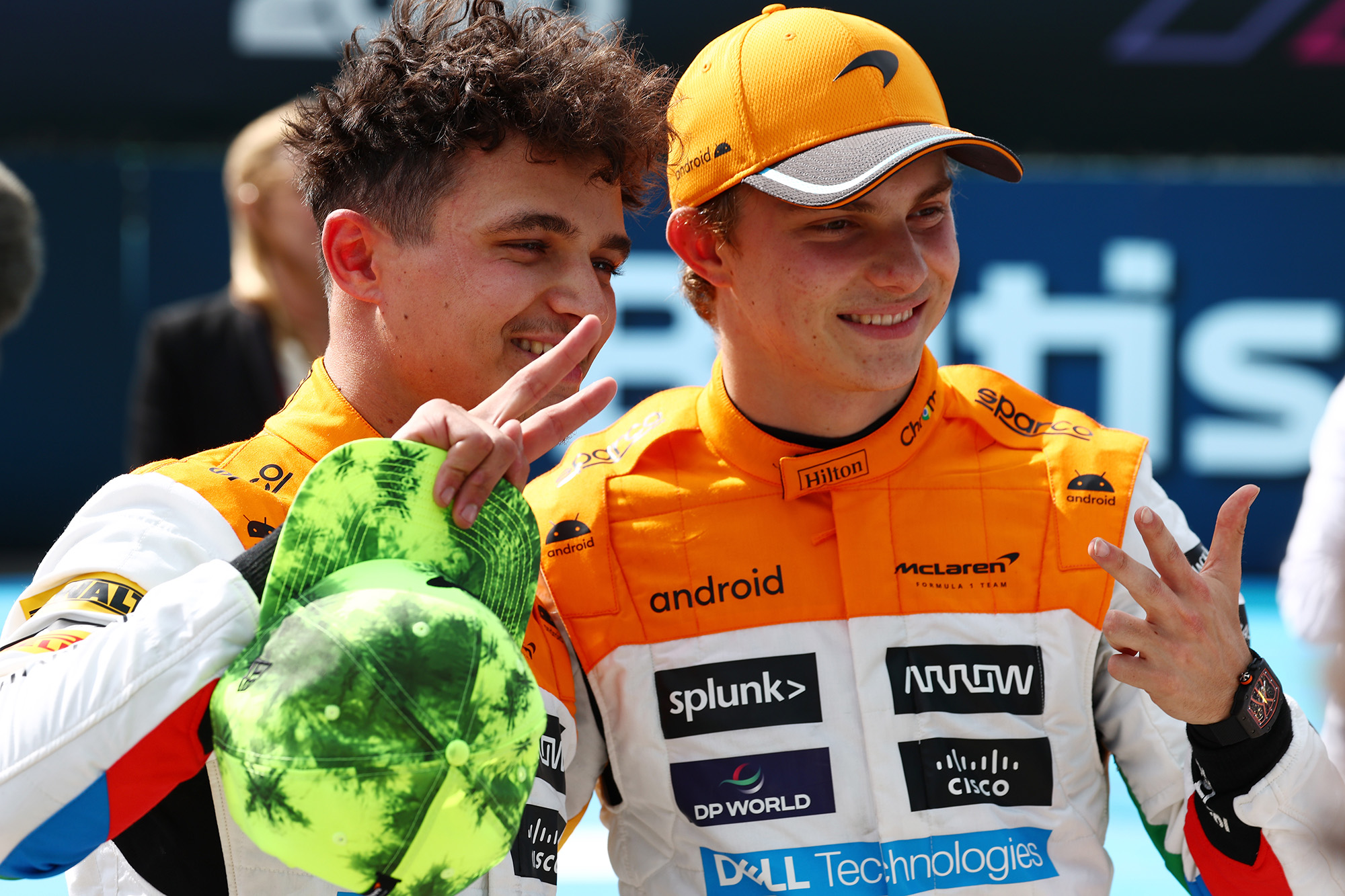 "To be able to be quite close to him most of the time, or hopefully on par, is a very nice feeling.
"Of course, I still want to be able to be on par or above, not on par or below. But it's nice to know that at this point in my career I can definitely try to challenge him and also try and push the team forward together."
There are obviously still things to improve. Piastri feels his racecraft has been a bit hit-and-miss so far this season and whenever he has been caught up in incidents, like the first-lap setback in Saudi Arabia or even the race-ending collision that looked mostly Carlos Sainz's fault in Belgium, it's been a mark of Piastri's focus that he has tended to identify things he could have done differently to avoid it himself.
That should come, because racecraft was a defining feature of Piastri's junior success before he unleashed searing speed for arguably the first time in F2. And the consistency that he has lacked at times this year is also something only experience will buy. While he cites one-lap pace as the area where he's been happiest with his improvement so far, it's "the races and consistency more than anything" that he wants to improve.
"I felt like I was making life quite hard for myself going from Friday to Saturday having to find quite a little time going to qualifying," he says.
"The last few weekends have been better for that. And I think that also just comes naturally with more time in the car.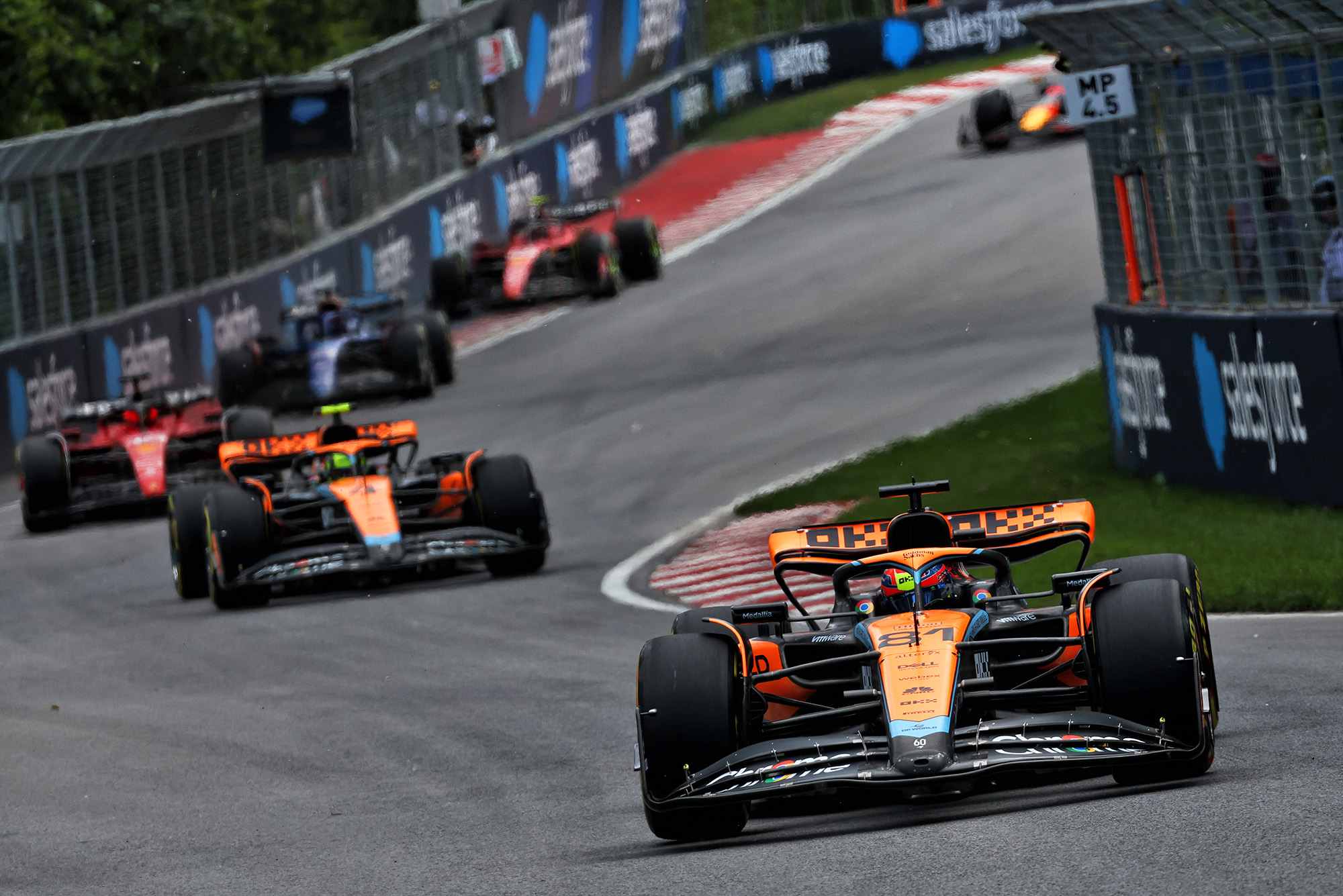 "But the thing I've been the most unhappy about is just – especially given the position we'd been in fighting for just on the fringe of points – there's been quite a few occasions where you're like, 'had I done a few things a little bit better, maybe we could have got a point or two'.
"Leaving a weekend with that feeling is never that nice. And of course the points on Sunday, so there's always more of those moments on Sundays where you think 'I could have done this a bit better, I could have done that a bit better'."
The remainder of Piastri's rookie season will likely be a mix of strong weekends and quieter ones; qualifying sessions and races where he makes life difficult for Norris, and others where Norris's ability and experience put Piastri in the shade.
But there is nothing at all to make McLaren question whether backing Piastri, which was bold, was the right choice.
Everything suggests he began the year with a quality foundation and has begun an impressive trajectory. Where that leads is impossible to determine. But it has fascinating potential.
"He's getting better, feeling comfortable in the paddock and on the grid," says Stallard.
"The first time we were in [the upgraded car at] Silverstone and he's P3, he's at the sharp end now. And then P4 in Hungary.
"That experience and transition he's handling really well, but it's his first time [at the front].
"If he can keep up the analysis and the process of how to find the improvement and the laptime, which is currently his biggest strength, the sky's the limit."