Felipe Massa has reportedly taken a significant first step in legal action against Formula 1 and the FIA over the outcome of the 2008 world championship and that year's tainted Singapore Grand Prix.
Reuters says it has seen a 'Letter Before Claim' addressed to F1 chief Stefano Domenicali – who was Massa's Ferrari team boss at the time – and FIA president Mohammed Ben Sulayem, which was issued on Tuesday this week.
The priority appears to be seeking compensation for the loss of earnings caused by Massa missing out on that year's title, rather than seeking to overturn any race or championship results.
Massa's Ferrari contract is likely to have included a significant bonus for becoming champion, and world champion status would also have had implications for future commercial possibilities – though that element may be much harder to quantify.
"Simply put, Mr Massa is the rightful 2008 drivers' champion, and F1 and FIA deliberately ignored the misconduct that cheated him out of that title," Reuters quotes the letter as saying.
"Mr Massa is unable to fully quantify his losses at this stage but estimates that they are likely to exceed tens of millions of euros.
"This amount does not cover the serious moral and reputational losses suffered by Mr Massa."
It warns that Massa will "commence legal proceedings in the English courts without further notice to you" unless he receives a satisfactory reply in 14 days.
WHAT HAPPENED IN SINGAPORE (AND BEYOND)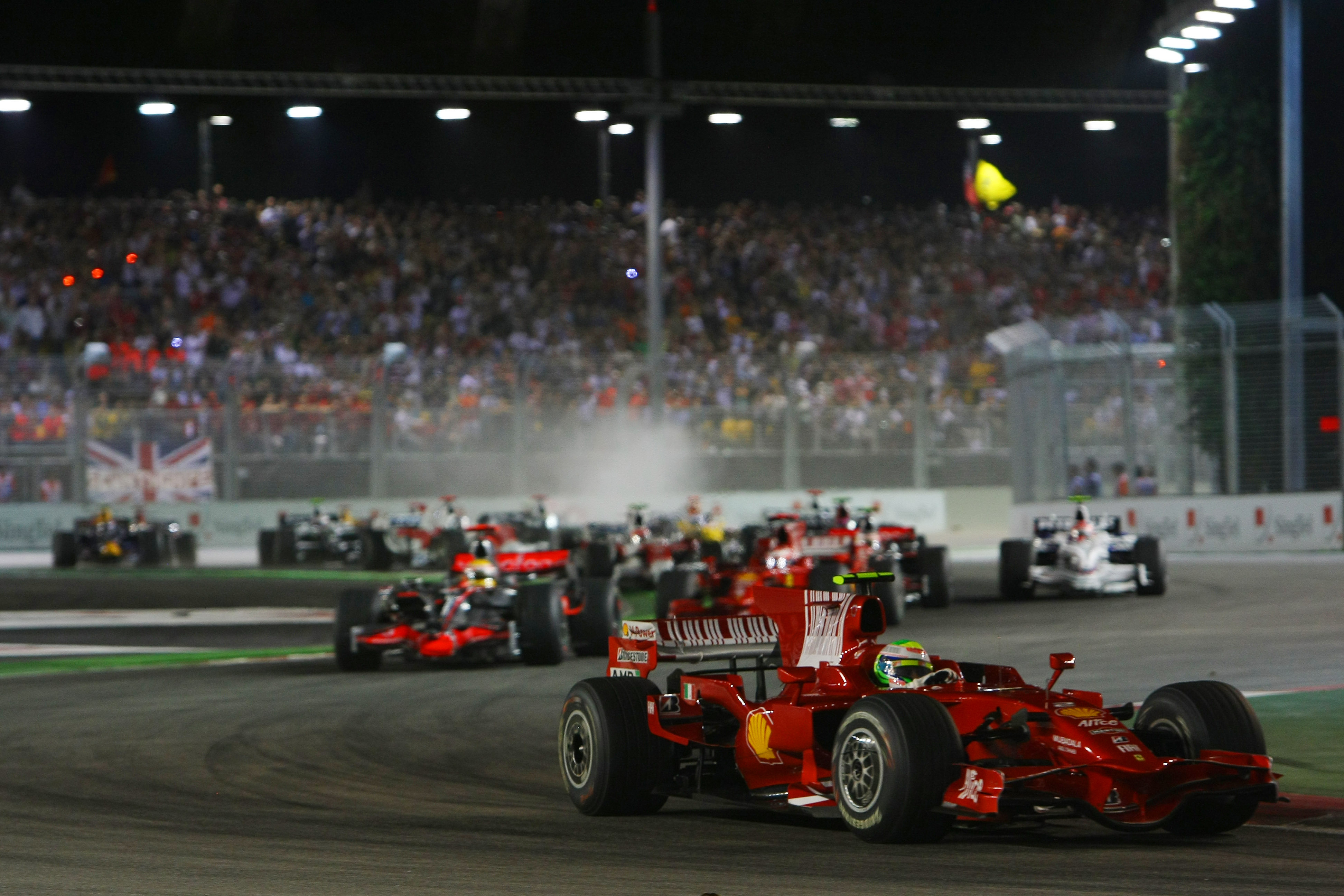 Massa was leading the 2008 Singapore GP when Nelson Piquet Jr deliberately crashed on the instruction of his Renault team bosses and caused a safety car period that played into his team-mate Fernando Alonso's strategy, setting Alonso up for victory.
Ferrari fumbled Massa's pitstop under that safety car as he was released with the fuel hose still attached. That also meant a penalty for an unsafe release, and he fell to 13th.
He eventually lost the 2008 title to McLaren's Lewis Hamilton – who finished third behind Alonso and Nico Rosberg in Singapore – by just one point.
When the scandal was uncovered a year later, Renault was given a suspended disqualification from F1 and team bosses Flavio Briatore and Pat Symonds were banned from motorsport involvement, indefinitely in Briatore's case – a punishment he later had overturned – and for five years for Symonds.
WHY MASSA'S DOING THIS NOW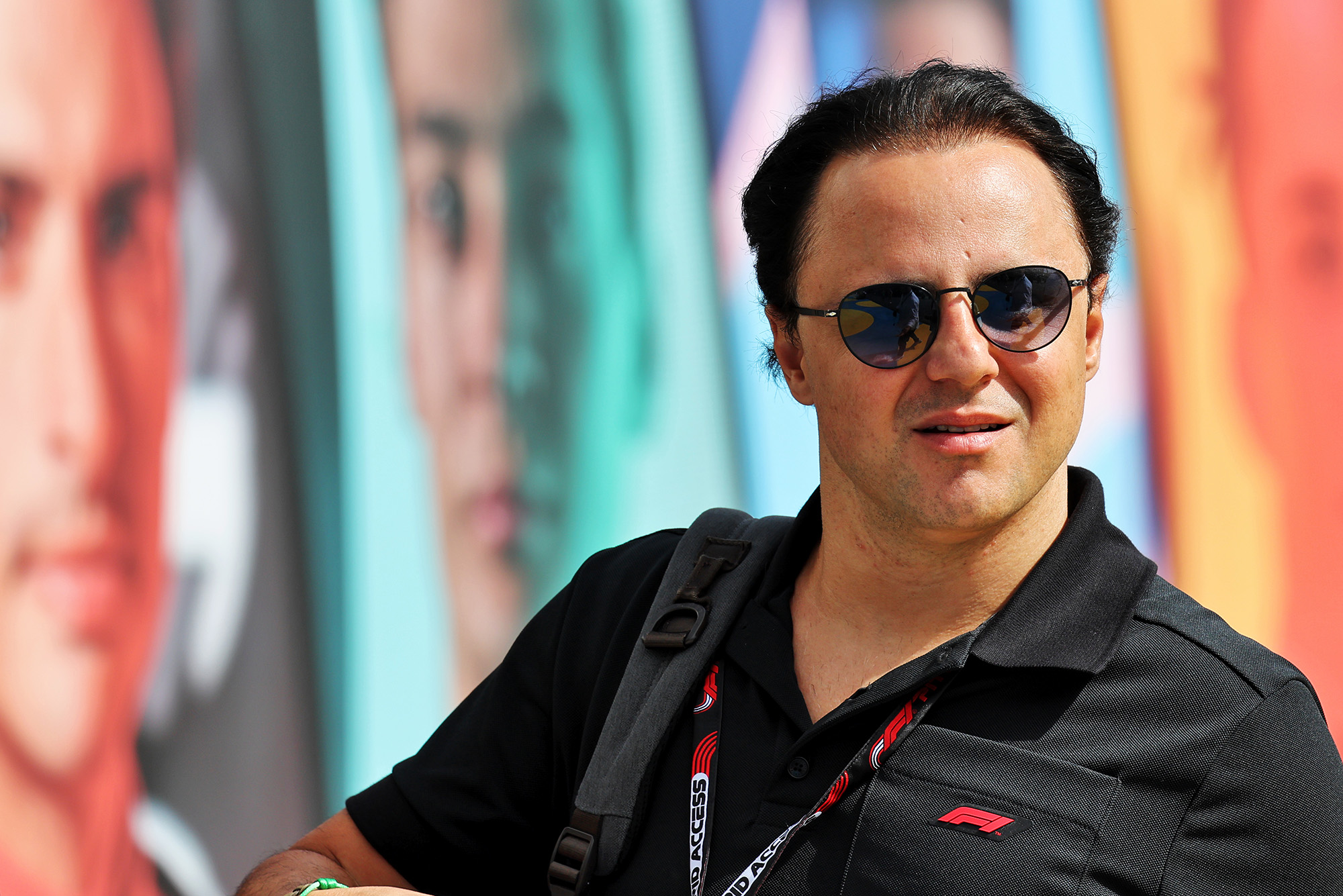 Massa first suggested the possibility of legal action earlier this year when a translated interview with former F1 supremo Bernie Ecclestone on a German website intimated that Ecclestone and then FIA president Max Mosley had known Piquet's crash was deliberate at the time but chose to cover it up.
Massa's case appears to be that the entire Singapore GP results should have been declared null and void, in which case he would have been champion because Hamilton would have lost his six points for third place.
Had Renault simply been disqualified from the Singapore result, Hamilton would have been elevated to second and beaten Massa to the title by an additional two points.
DID THE SCANDAL REALLY COST MASSA THAT TITLE?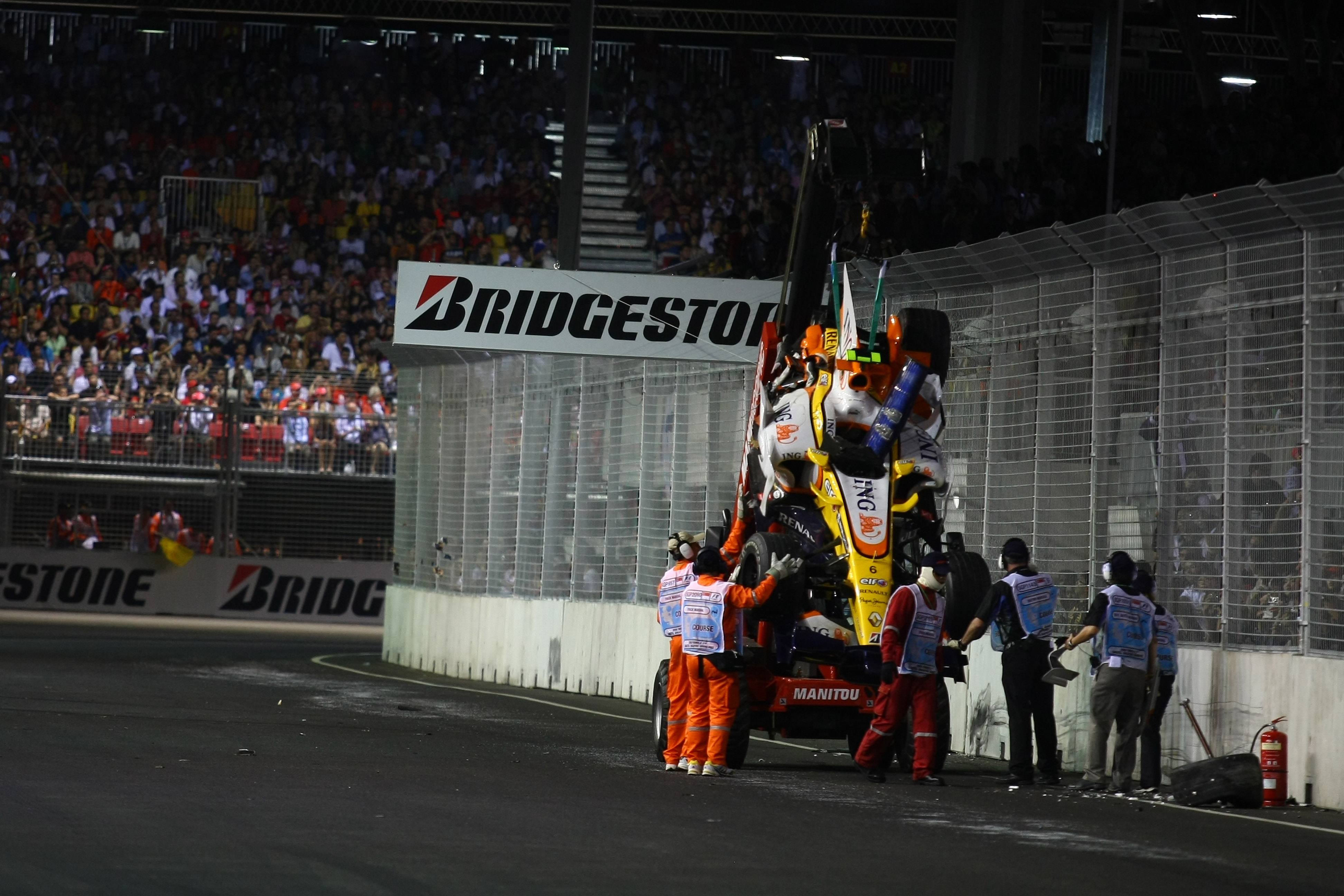 When Massa first intimated action over Singapore 2008 earlier this year, Mark Hughes looked back at the events of that race to consider what actually led to Massa losing that championship.
And yes, had the scandal-tainted Singapore race been declared null and void, Massa would have won it. But Ferrari's errors played a part too:
If the only races which counted towards the 2008 world championship were those which had not been illegally subverted, then Felipe Massa would be Ferrari's most recent Formula 1 world champion. The defrauding of the outcome of Singapore that year lost Massa a race he would otherwise almost certainly have won and in hindsight it lost him the title.
Without Nelson Piquet Jr's deliberate crash in Singapore, Massa would have entered the Brazil finale around three points ahead (depending upon where Lewis Hamilton would have finished in Singapore without the Renault team's antics). His subsequent Interlagos victory and Hamilton's fifth place would have had Massa winning the title by a likely nine points.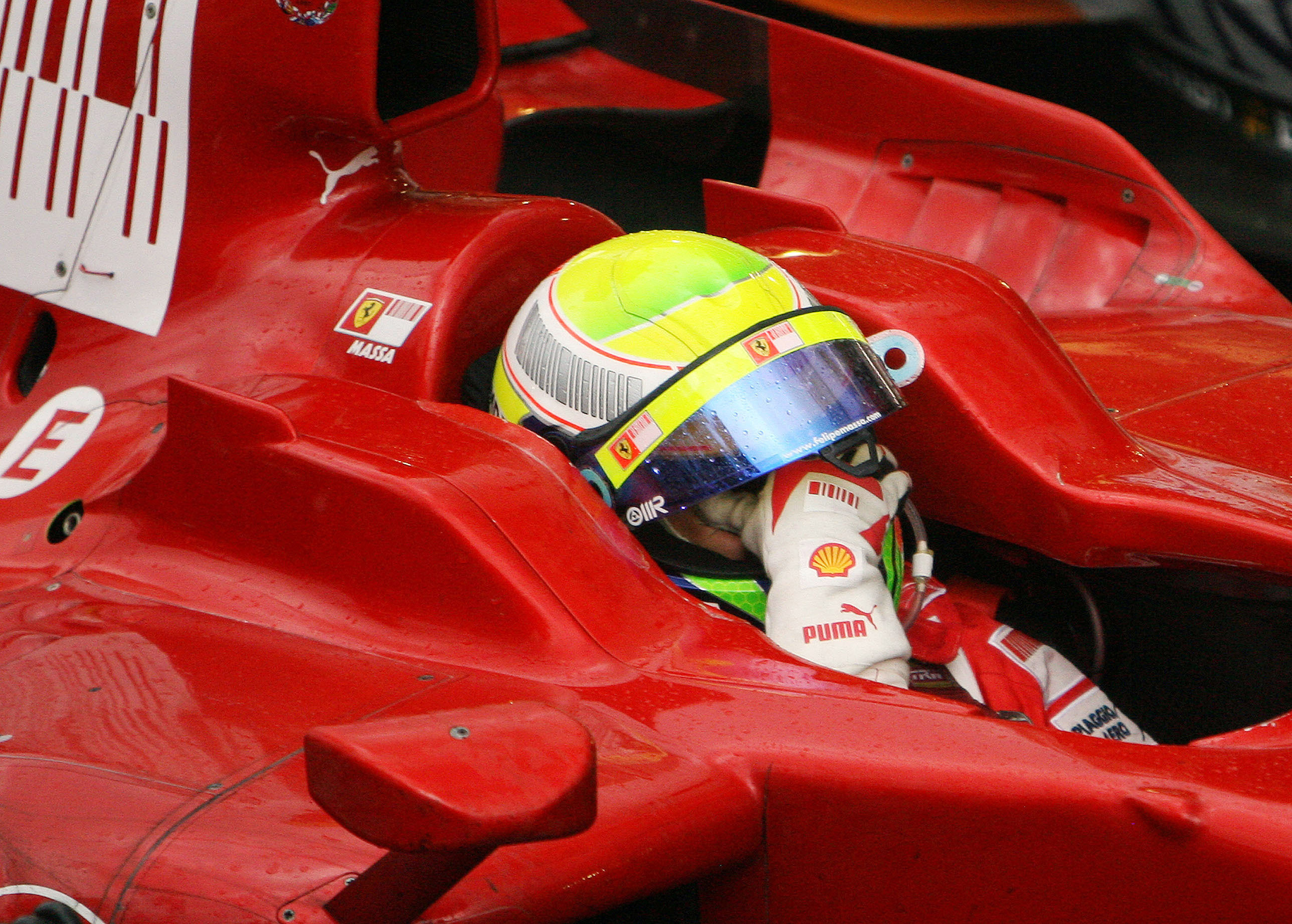 Ferrari and Massa elected not to pursue legal resolutions at the time, when the scandal made its way out into the open. But Singapore 2008 has been in the news again as of late, due to Massa publicly reconsidering that stance.
Informed by people who were there but who understandably cannot be quoted, let's go behind the scenes at Renault post-qualifying in Singapore.
In fact, let's first rewind a little even from that moment to a few weeks before, back at the factory.
The parent company was unconvinced about whether it would remain in F1 for 2009. Things had been tough since its title-winning double of 2005 and 2006, and in the wake of the banking-induced global financial crisis the corporate finances were not in a good place. An underperforming F1 team which cost north of £200million a year to run was an obvious place for the accountants to draw a red line through.
Team boss Flavio Briatore told his senior staff that the parent company had informed him unless they could win a race in the remainder of this season – something which looked highly unlikely given that the car, even in Fernando Alonso's hands, was not a frontrunner – they would likely be pulling out for 2009. The pressure to deliver was immense. As far as the senior people there were concerned, they could be looking at the closure of the team.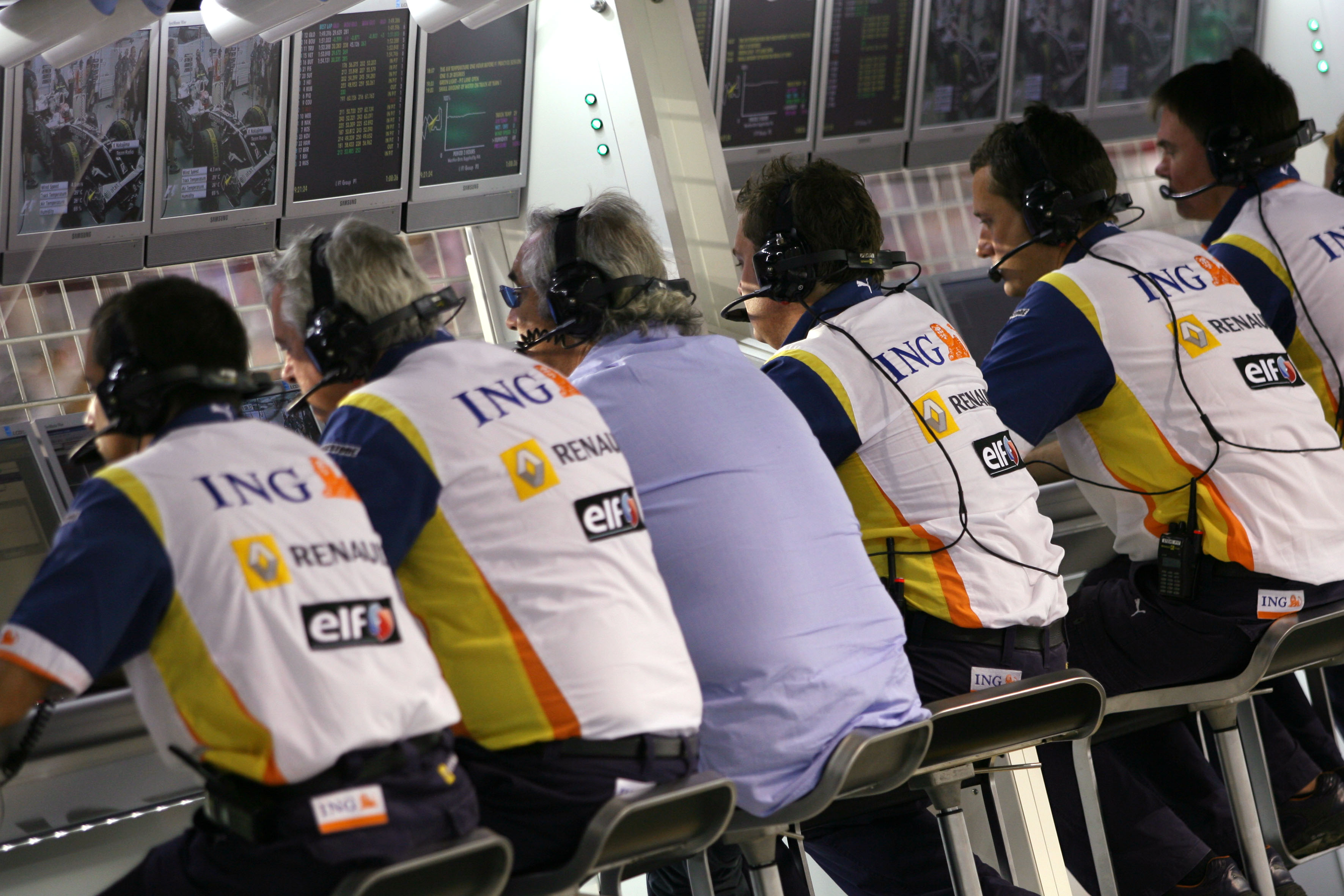 But in Singapore things were looking up. The car was on a productive development curve, there was a significant power boost from a new blend of Elf fuel, and the street venue was the perfect place for Alonso to make a big difference.
In both FP2 and FP3, he went fastest, marginally faster than Lewis Hamilton's McLaren and the Ferraris. He was maybe flattered by a lighter fuel load, but regardless he was somewhere close. He felt sure he could qualify in the top four and from there he might have been able to weave his magic to pull a result out the bag.
He went sixth-fastest in the Q1 part of qualifying. But as he took to the track for his first Q2 lap a fuel feed problem left him stranded out there. Meaning he'd be starting the race 15th. This was a devastating blow.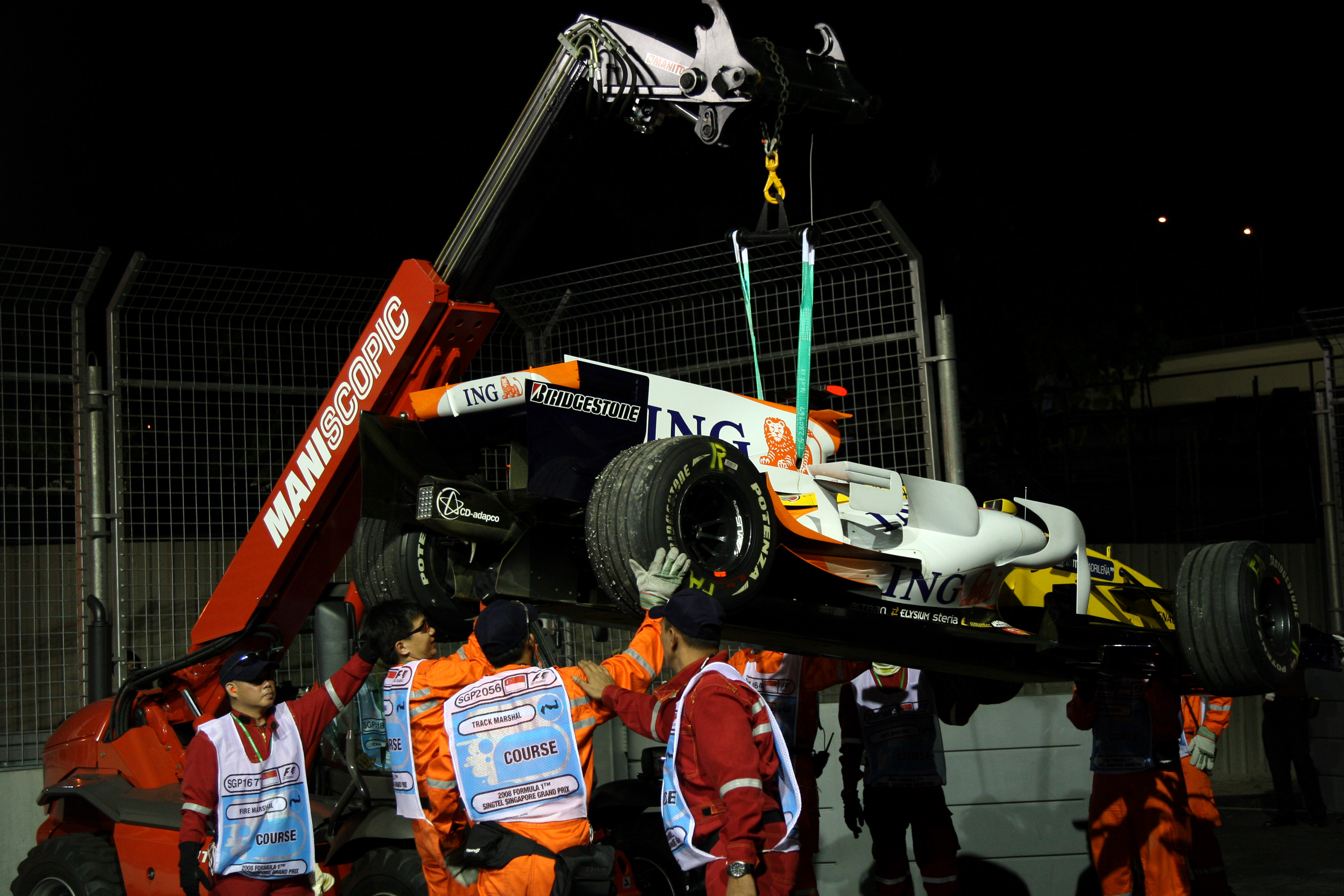 The mood was downcast in the debrief. A follow-up discussion took place as strategy options for the race were discussed with senior personnel. Someone suggested jokingly that maybe they could have Alonso pit early and then have Piquet deliberately bring out a safety car (which would close the pitlane with the regs as they were then), boosting Alonso up the field.
Briatore looked across to his people. Was that feasible, he asked? Would that work?
Realising he was serious, they looked carefully at the circuit map and where the cranes were positioned. They concluded that if it happened at the tight Turn 17, where there were no cranes, a safety car would be necessary. Briatore asked them to arrange it. Piquet Jr was informed of the plan and agreed. For the good of the team. Today he claims he was bullied into it by Briatore, with the underlying threat of losing his drive after failing to impress in his rookie season.
Upon being asked over the radio to 'push' he planned to deliberately spin on the exit of Turn 17, applying too much throttle so as to power-slide the right-rear tyre into the barriers – a harmless, low-speed accident but one which would block the track. On the reconnaissance lap to the grid, he made a practice spin.
The race got underway with poleman Massa leading comfortably from Hamilton, Kimi Raikkonen and Robert Kubica, with Alonso 12th and Piquet 18th.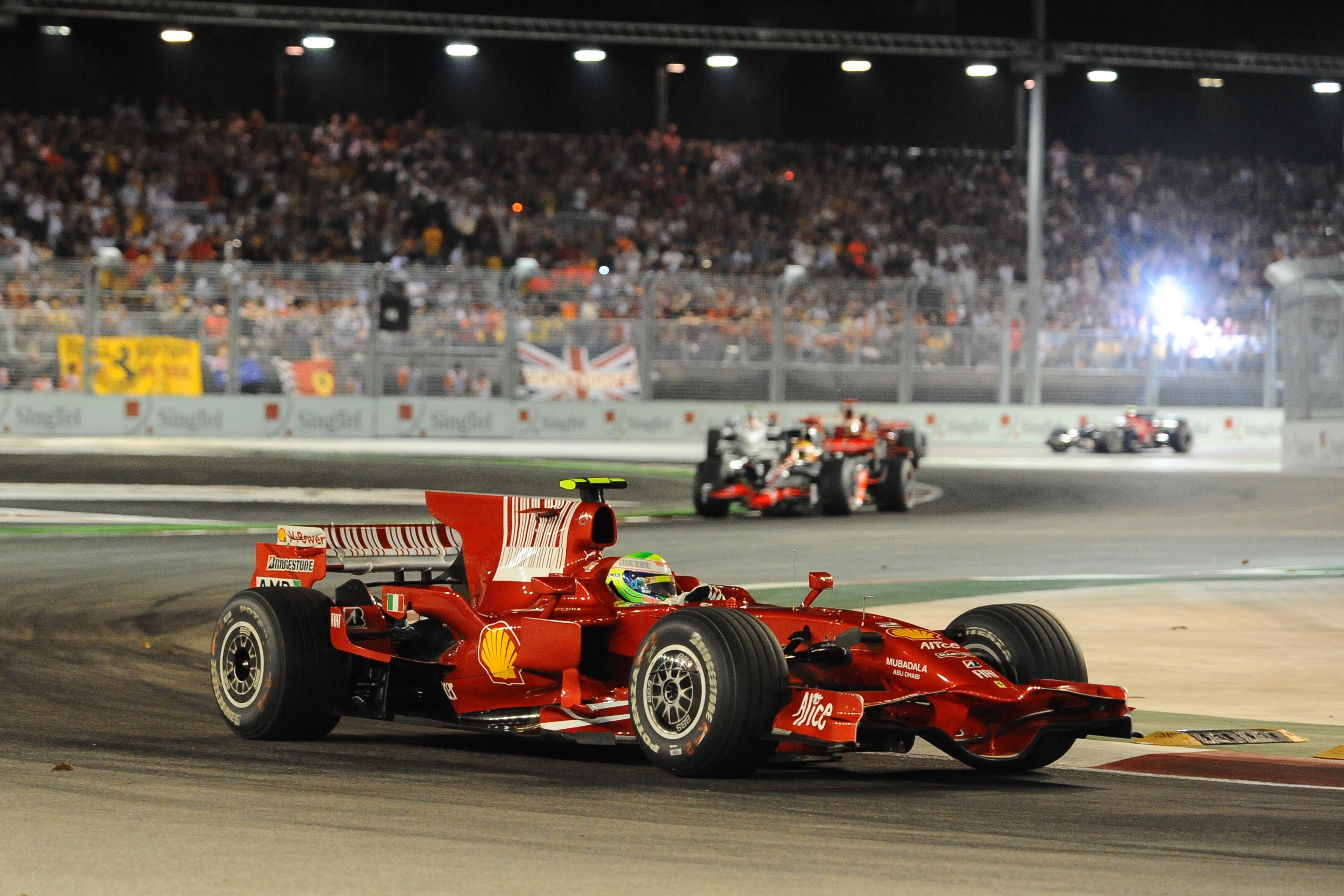 Alonso put a move on Jarno Trulli's very fuel-heavy Toyota to move up to 11th on the ninth lap. Three laps later – bizarrely early for someone starting so far back out of position – he pitted and was refuelled and re-tyred.
Strategically, this made no sense. With the field still relatively closely bunched together, it put him absolutely last as he rejoined.
Piquet was told to push and – a lap after Alonso's pit-stop – duly crashed at Turn 17. But it was not the accident he was trying to have.
Crashing deliberately is such an unnatural thing to do and he was overcautious with his speed. As he stood on the gas to induce the power-slide and kept his foot down, the car looped around but without hitting the barriers on the right, as intended.
Instead, it continued spinning and hit the opposite wall side-on with considerable force.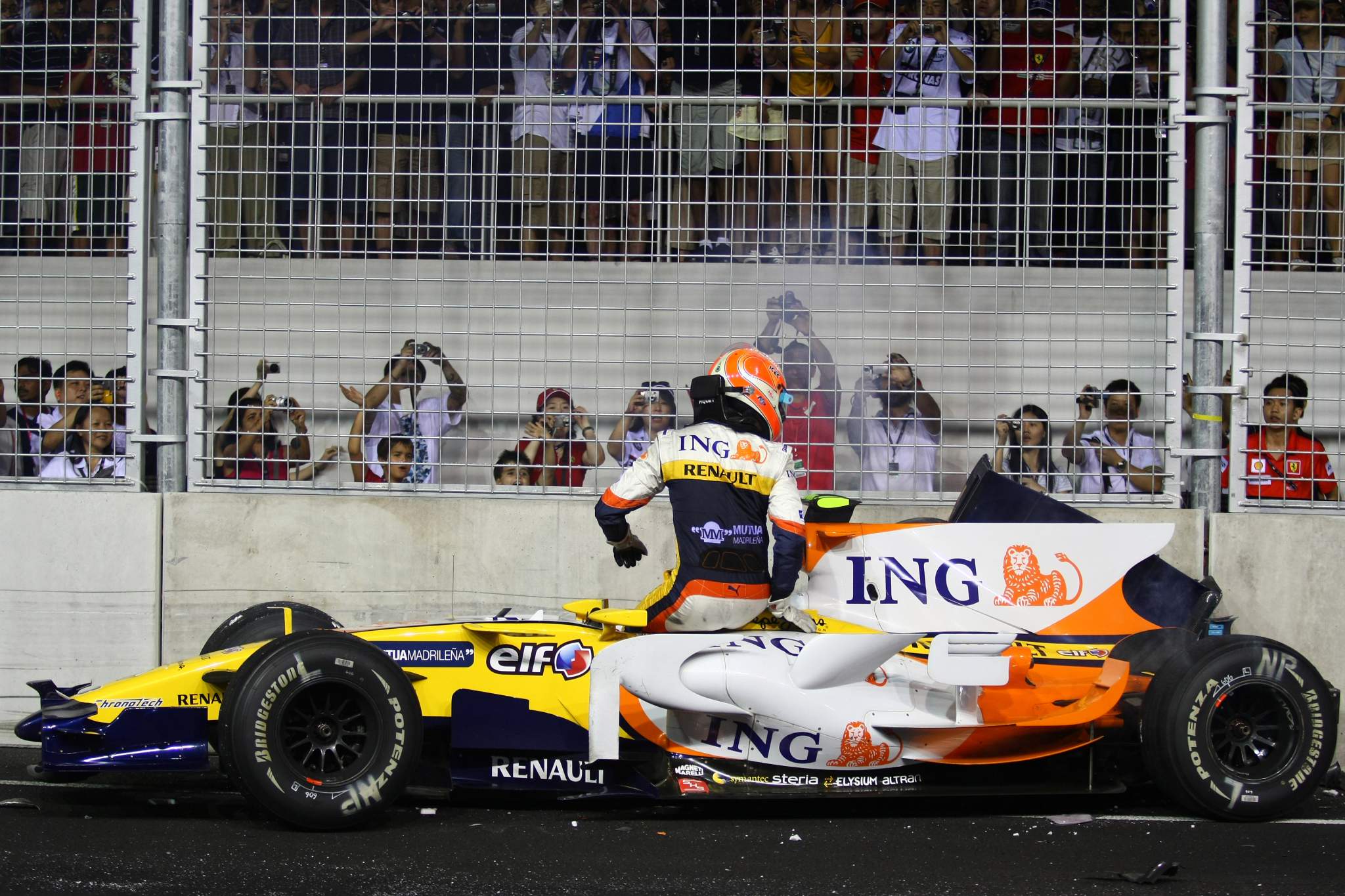 There was real concern on the Renault pit wall that Piquet may have injured himself. Thankfully, he was OK.
Mark Webber's Red Bull – which had been running 13th – was one of three cars which were able to dive into the pitlane before the safety car was scrambled and the pitlane closed. Kubica and Nico Rosberg (running fourth and 10th respectively) were forced to pit despite the pitlane closure, because they were about to run out of fuel. They'd subsequently have to serve drive-through penalties.
The pitlane remained closed for three laps and as everyone then piled in, with the field having been so compressed behind the safety car, it moved Alonso up to fifth, just ahead of Webber.
Disastrously for Massa, in the panic to get him refuelled and out – and with the sister Ferrari of Raikkonen stacked behind – he was given the signal to go before the fuel hose had been detached. He drove down to the end of the pitlane trailing it before being told to stop.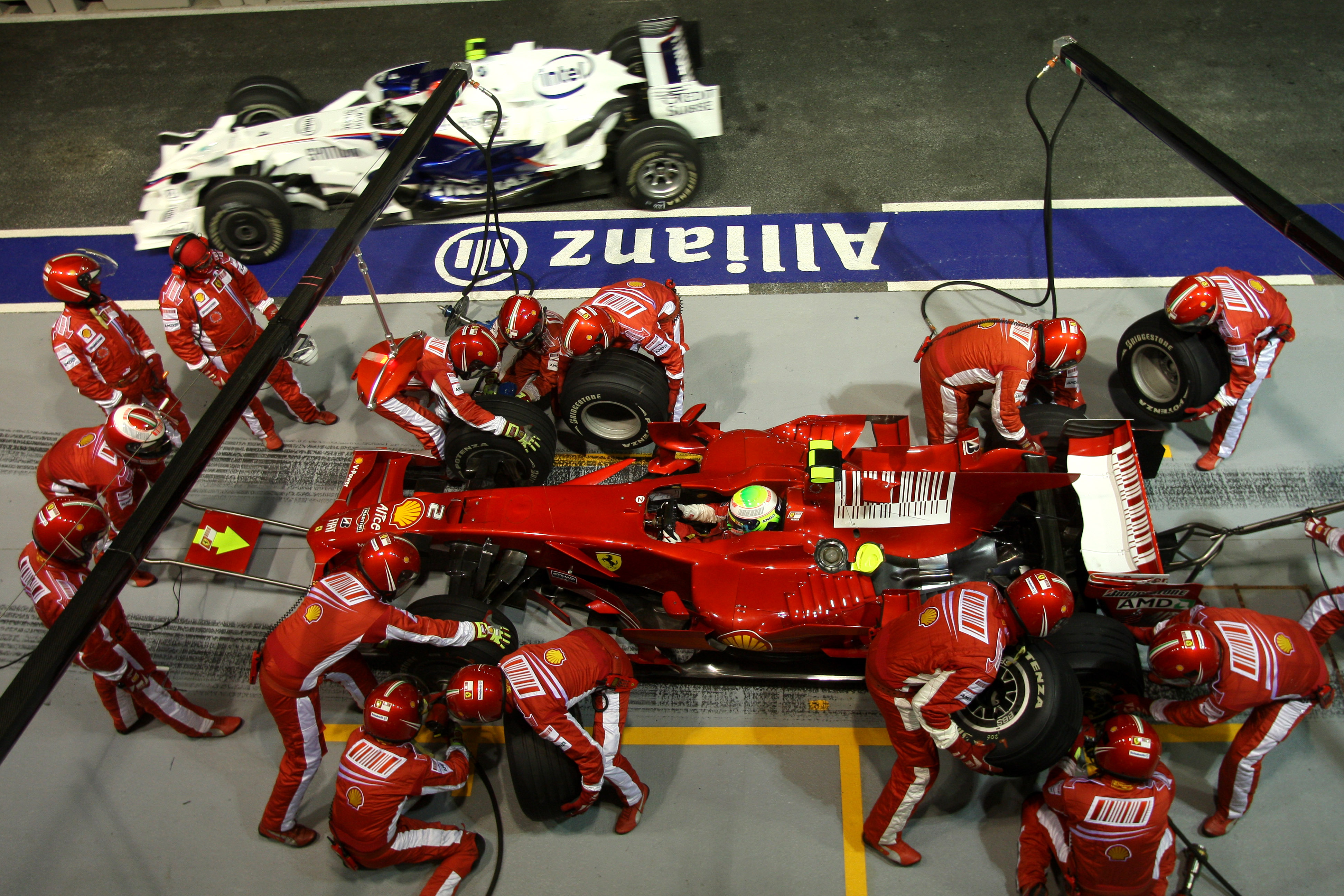 By the time he was pushed back and had the hose removed, he was last. He'd subsequently have to serve a drive-through for the unsafe release. He'd finish 13th out of 14 on an evening in which he'd been on-course for a pole-to-flag victory.
As racing got underway Rosberg's Williams was leading (but had pitted illegally and so would be having to serve a drive through) from Trulli (who had not pitted as he remained wedded to his one-stop strategy), Giancarlo Fisichella's Force India (likewise), Kubica (like Rosberg, subject to a drive-through) – then Alonso. So all the cars ahead of him would soon be pitting out of his way.
His only threat was from Webber, not far behind and fuelled to go longer up to the second stops. That threat disappeared when the Red Bull tried to select two gears simultaneously (believed to have been caused by electrical interference from an underground tram passing directly beneath).
Alonso's second stop was a routine one on the way to victory, Rosberg and Hamilton following him across the line. Within the paddock, very few in rival teams believed the sequence of events at Renault had been coincidence. But there was no proof.
But even with the subverting of the race, Massa could have almost certainly been standing on one of the podium steps had it not been for the disaster at the pitstop. Even that would have put him in position to clinch the title in Brazil five weeks later.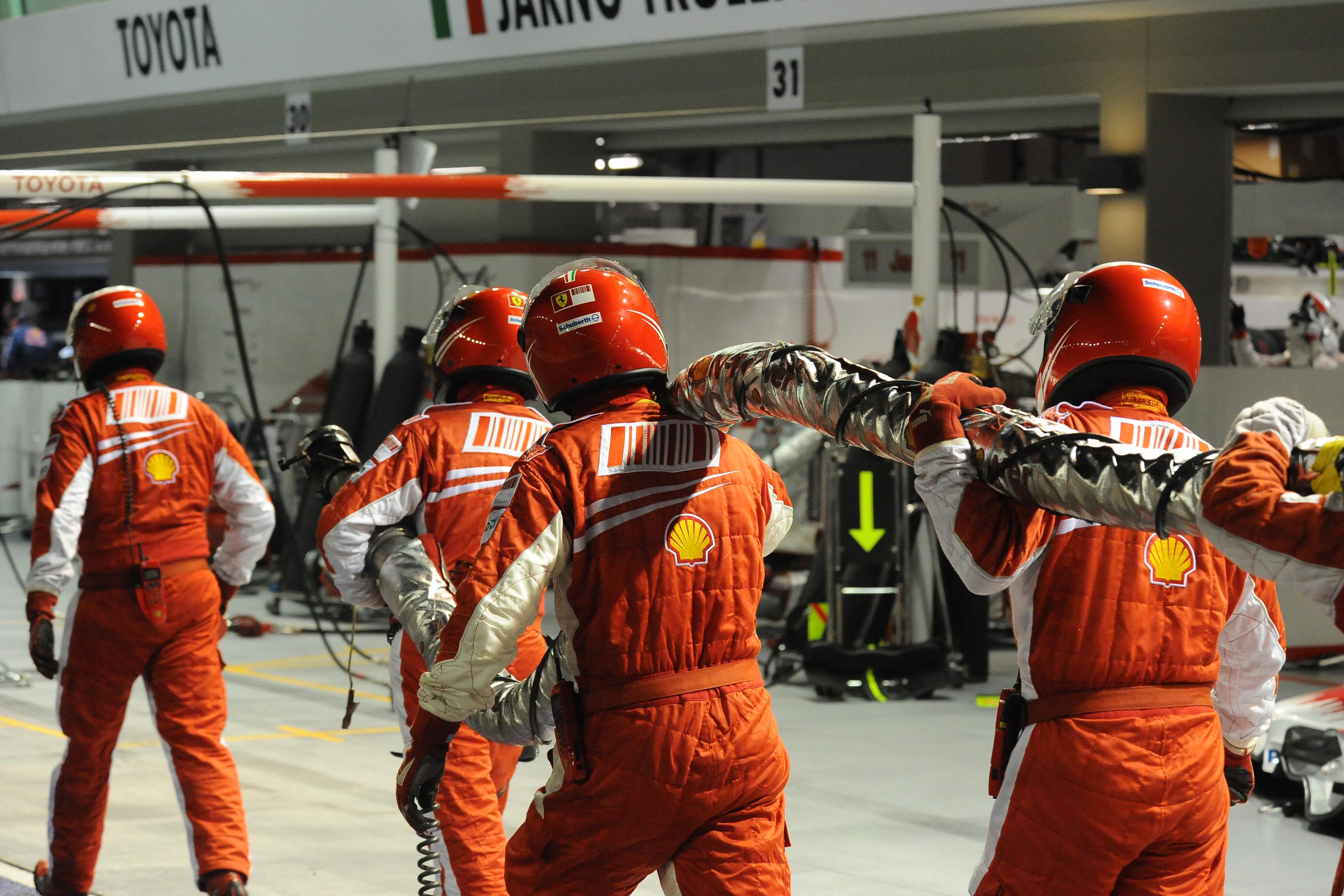 Reflecting on how the team had reacted to the emergency pitstop, team boss Stefano Domenicali was in rueful mood as we gathered behind the Ferrari unit in the paddock.
There had been similar chaos in the pitlane earlier in the season, in Valencia where Raikkonen had left with the fuel hose attached, injuring a mechanic. At the same race Massa had been released into the path of a Force India, putting his win there in jeopardy but ultimately resulting only in a fine.
"There is so much passion in the team and that helps drive us forward," said Stefano. "But I think it is also the thing which clouds things in moments of crisis.
"I think it is something in our culture. I cannot be any more specific than that. I don't know exactly what it is, but it's there."
That premature 'go' signal was Ferrari losing its grasp of the last chance of a title for a very long time. It's been 15 years and counting.