The first-lap, first-corner collision between Carlos Sainz and Oscar Piastri was perhaps the most memorable and consequential part of the 44-lap Belgian Grand Prix – given it immediately took two top-five starters out of the picture.
WHAT HAPPENED
Piastri, one spot behind Sainz on the grid, had gained ground on the Ferrari off the launch – which enabled him to to head into the corner with his McLaren's front left tyre alongside Sainz's rear right.
But as Sainz darted from the outside line towards the inside barrier in a tyre-locking attempt to pounce on Lewis Hamilton, he and Piastri found themselves on a collision course that neither was able to alter.
LAP 2/44

Agony for Piastri who picked up damage at the start getting squeezed at Turn 1

The Aussie quickly dropped down the field and has been forced to retire ❌#BelgianGP #F1 pic.twitter.com/pZtXCklA7n

— Formula 1 (@F1) July 30, 2023
As a result, Piastri's MCL60 was wedged against that barrier, while the left side of his car did damage to Sainz's SF-23.
It was effectively race over for both at this point, Piastri retiring without a single lap completed and Sainz limping around for 23 laps before calling time in the pits.
👀 Sainz has damage from the contact with Piastri at the start #BelgianGP #F1 pic.twitter.com/wLS2qmE62N

— Formula 1 (@F1) July 30, 2023
The incident had been briefly looked at by the stewards, with no action taken against either as a result.
PIASTRI'S VIEW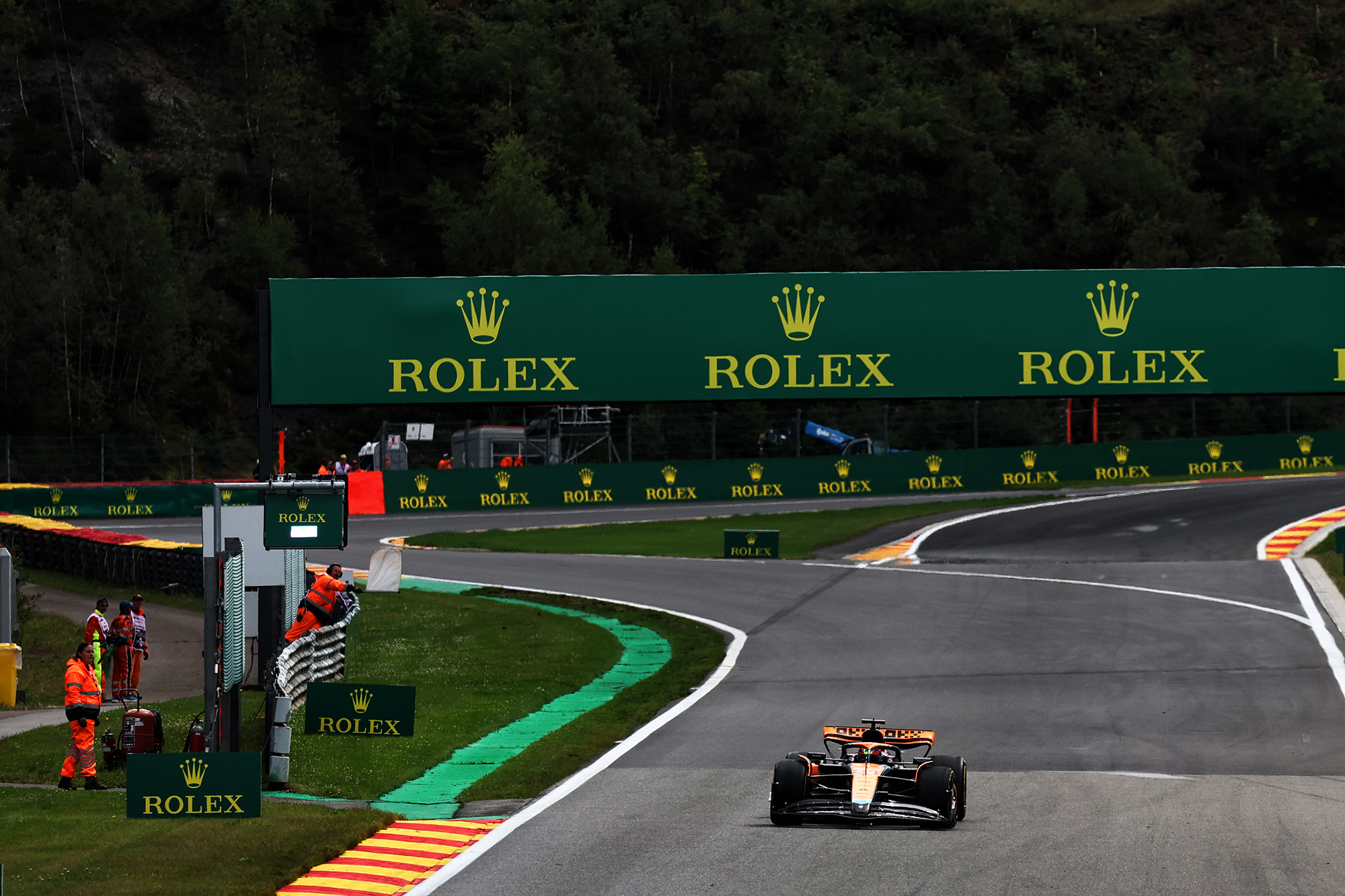 Though Piastri's in-race comments suggested he'd taken affront at how Sainz had tackled the corner, he was of a more reconciliatory view post-race.
"I think it's quite firmly in the category of a lap-one, Turn 1 incident," he told journalists including The Race' Scott Mitchell-Malm.
"I got a good start and got my nose alongside, and then when we got to the braking zone Carlos moved a bit to the right and locked up and I also had to try and avoid that a bit.
"And then from there to apex, my options were quite limited on where I could go.
"I'll look back over it more and see if there was more I could have done, but it's just a shame that we're standing here and not still on track.
"Looking back on it, I think we both could have done things a bit differently."
McLaren team principal Andrea Stella concurred with Piastri's view, saying "it looks like Carlos either didn't know that Oscar was there, or because he needed to avoid the car ahead, he just drove on to Oscar. And there was a wall, limiting the space available".
SAINZ'S VIEW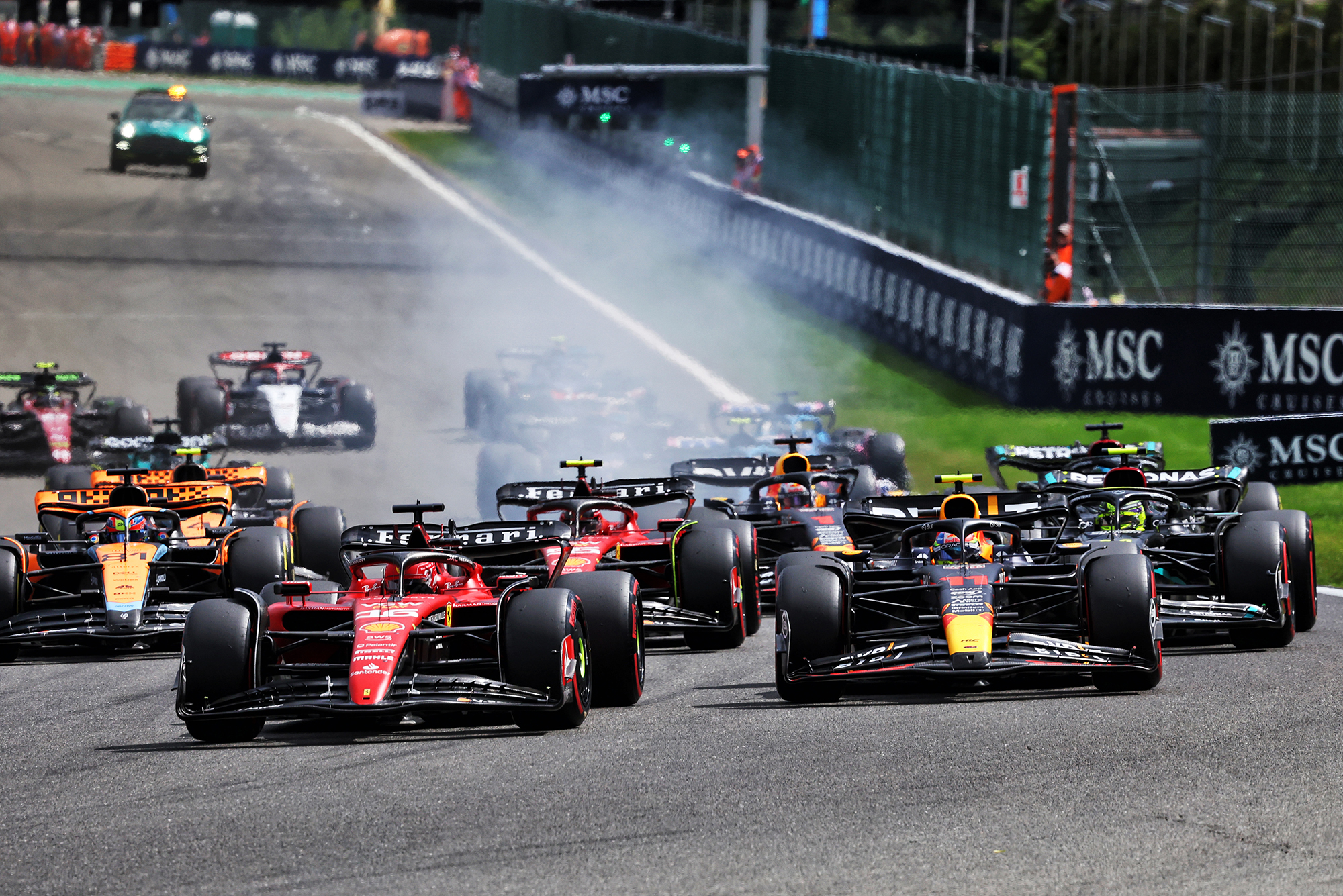 The stewards' verdict suggests this was also their view on how things transpired – but it certainly wasn't Sainz's.
Speaking to Sky, the Ferrari driver intimated that rookie Piastri's F1 'inexperience' showed in the crash.
He took a similar stance in conversation with the print media including The Race's Edd Straw.
"I was on the attack with Lewis and I think I pretty much had the move done into Turn 1, made the apex cleanly and everything, but unfortunately I think Oscar was trying to do a bit of an optimistic move on me," Sainz argued.
"A bit of a shame, because when you review the past races, here in Spa, and you know what has been the typical Turn 1 incident – it's exactly that, no? Everyone who tries the inside line into Turn 1 and tries to really make it around there normally generates an incident or a crash, and this time it was my turn to receive it."
Sainz acknowledged he had locked up but disagreed with a suggestion from The Race that he had gone deep into the corner, replying: "I made the apex perfectly and passed Lewis, if you look at my onboard."
And while he was indeed aware that Piastri was on his inside, he said: "Yeah, but at some point someone needs to back out. And it's the guy who is alongside my rear right that I think needs to back off the move – not me, and let him pass me into Turn 1, especially when I'm pretty much having my move done with Lewis."
SO WHO'S RIGHT?
Sainz's characterisation of events is a curious one, particularly in painting Piastri as a driver who'd attempted an opportunistic first-corner lunge.
Neither the overhead helicopter camera footage, nor Piastri's onboard camera are great evidence for that viewpoint – though it does appear to be one supported by F1 TV pundit Jolyon Palmer.
Drama at the start 😮

Perez powers past Leclerc while Piastri and Sainz tangle at Turn 1 #BelgianGP #F1 pic.twitter.com/sXBKlr5H6Z

— Formula 1 (@F1) July 30, 2023
If Piastri's approach to the corner is indeed misbegotten or over-opportunistic, the question is where it becomes as such – whether it is felt he should have never drawn alongside Sainz to begin with, or whether he should've reacted by getting harder on the brake once Sainz's line changed.
Before Sainz darts to the right, Piastri looks well within his right in approaching the corner the way he does, even if it's a trajectory that necessarily puts the onus on Sainz to potentially compromise his own corner approach.
But Sainz's move – which, though legal in a vacuum and indeed making the corner apex, is so sudden that the tyre lock-up almost makes it look like he's avoiding a crash with Hamilton rather than actively lining up a move – means it never gets to that point.
"I could see Carlos lock up so he had to go to the inside – but then of course Oscar was kind of there as well," was how Max Verstappen saw it from behind them.
"They both went deep into the corner. I knew exactly what was going to happen because I had the same happen to me in 2016, I think it was.
"I was like 'OK, I'm going to stay out of it, I'm going to go wide'."
Verstappen has had two notable opening-lap incidents at La Source in his F1 career, both with Kimi Raikkonen on the inside.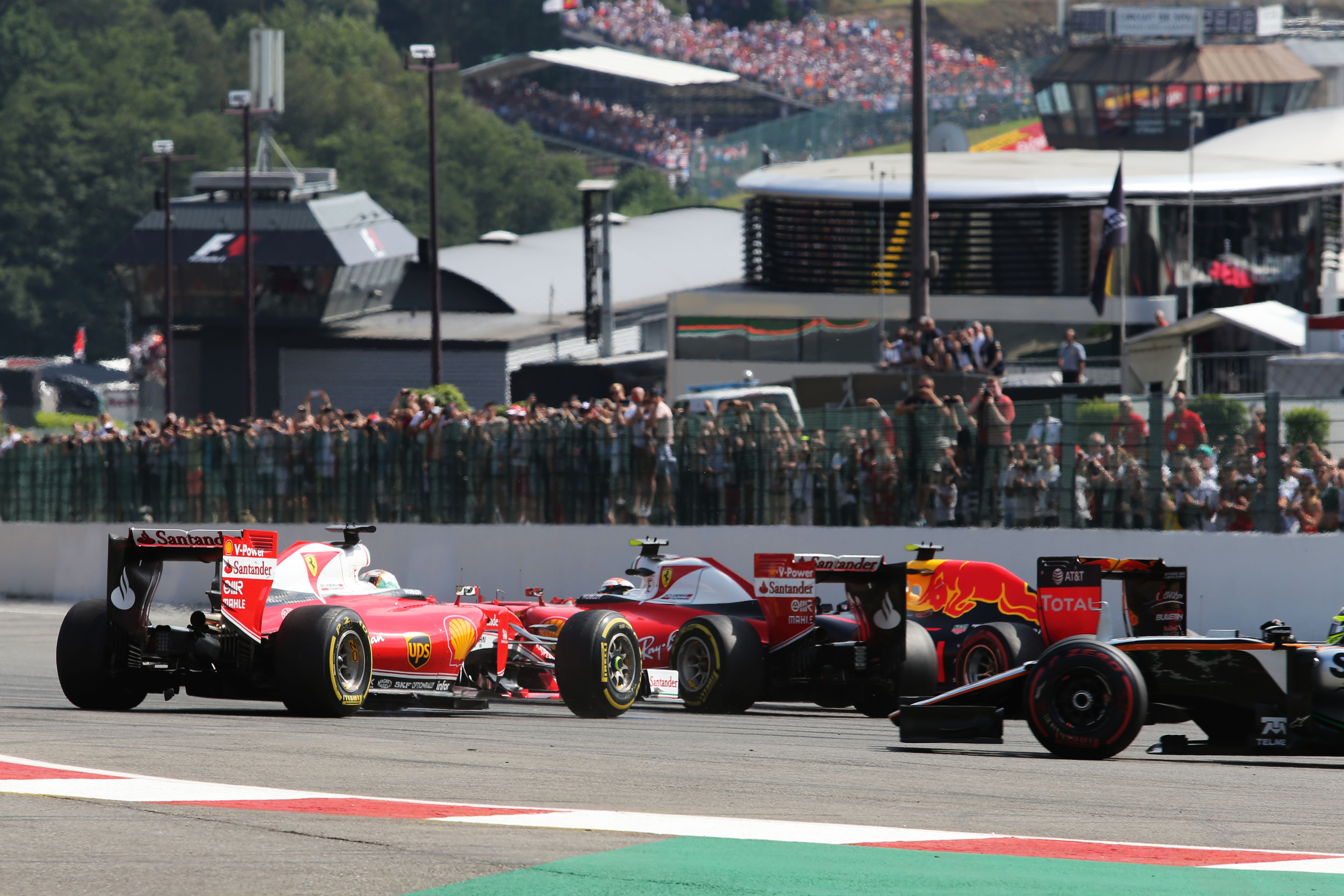 He lunged down the inside of Raikkonen in the 2016 race that he mentioned today, causing Raikkonen to tap Ferrari team-mate Sebastian Vettel into a spin – but it was the 2019 incident that was more dramatic and might be the one the champion is thinking of.
That year, another inside lunge ended with him being squeezed towards the inside barrier by then-Alfa Romeo driver Raikkonen. The resulting contact briefly lifted Raikkonen's car onto its two left wheels, with Verstappen himself sustaining damage to his Red Bull that ended his race in the Raidillon barriers.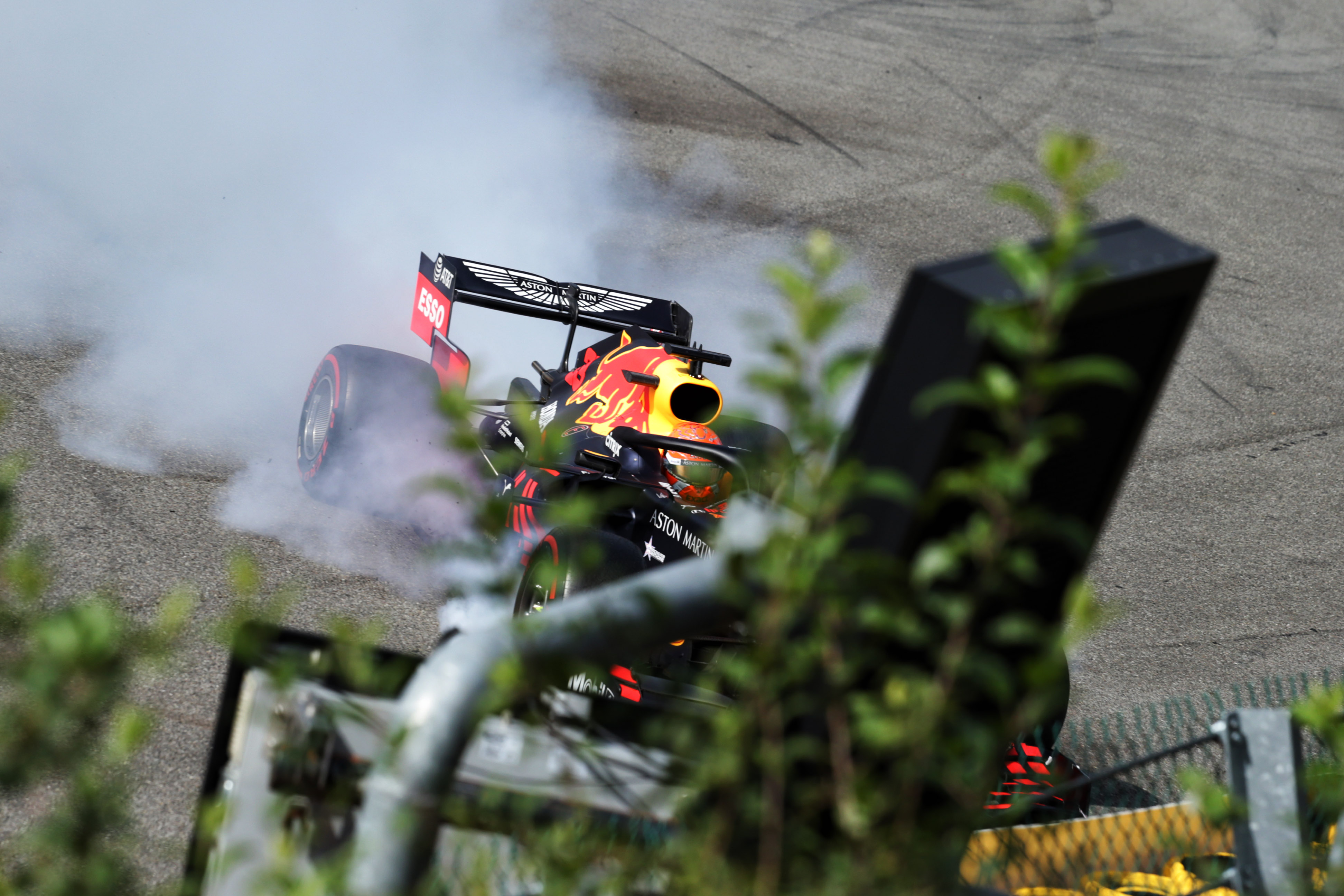 It is hard to find an angle that makes today's collision seem more like Piastri's fault than an 'it takes two to tango'-type of incident or one actively caused by Sainz.
Sainz's reaction is understandable, given it is a very sour note to go into a mid-season break into.
But, in calling out Piastri's inexperience as a factor in this collision, it is arguably Sainz who offered the viewpoint more in line with that of an impatient rookie.
---
Scott Mitchell-Malm's view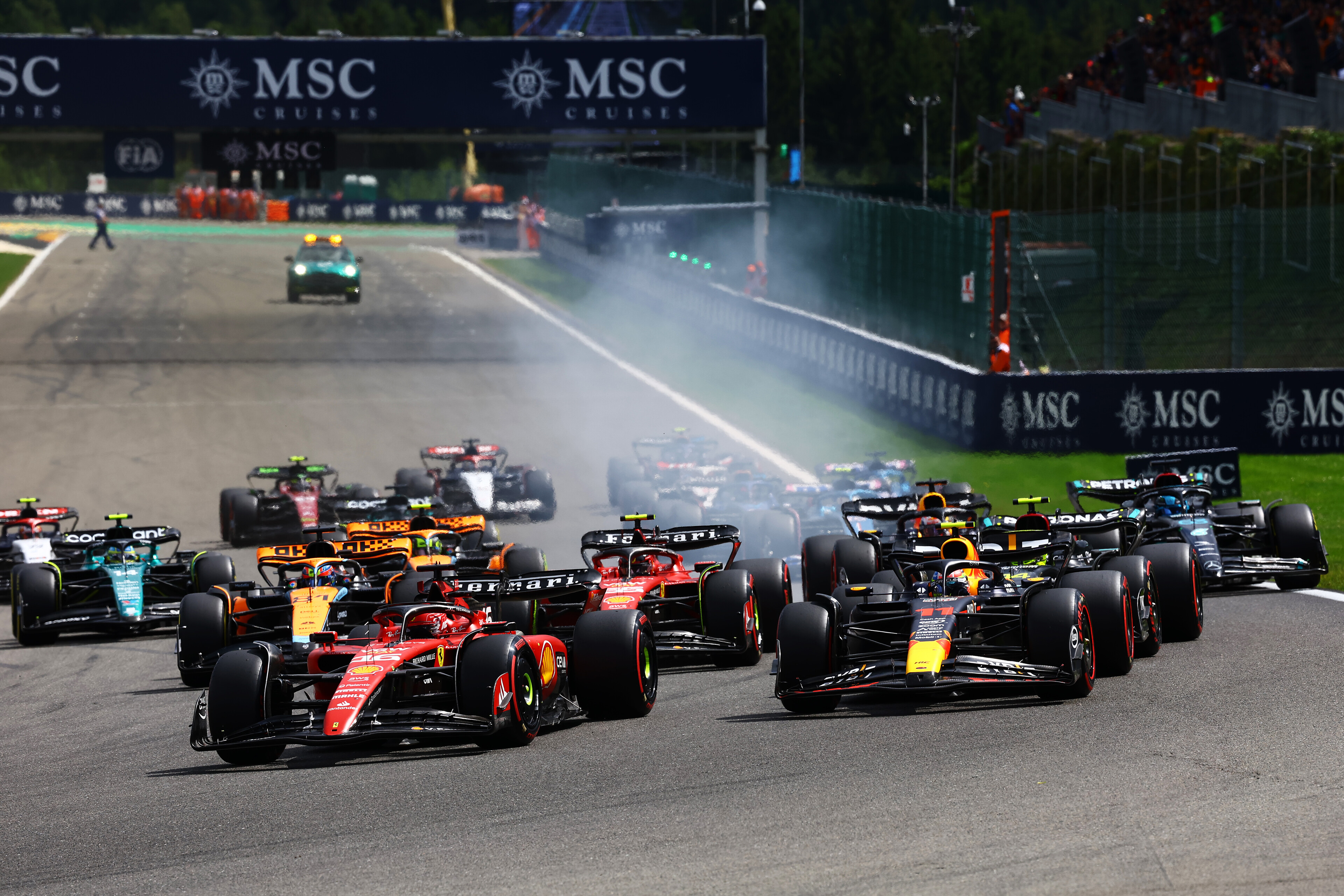 The biggest contradiction with how I see the move and how Sainz describes it is that he thinks it's fair game to have dived into the gap the way he did.
If you view it that way then Sainz did nothing wrong. Yes, he locked up but he got the car slowed down, he made the corner and he was ahead of Piastri at the apex.
But you can't view what happens after that change of direction as a completely independent thing. Because Sainz's new trajectory sets a collision course Piastri can't avoid – he's already committed on the inside.
Sainz has done a slightly less egregious version of the first corner/first lap move that often causes incidents like this, where the driver on the outside turns in as if there's no other car/cars there.
Ultimately, if it's to be written off as 'just one of those things' – which Piastri didn't seem too bothered about – then fine. But the car with the least responsibility in this was the one that was on the inside and then suddenly got pinned against a wall.
---
WHY SAINZ KEPT GOING FOR SO LONG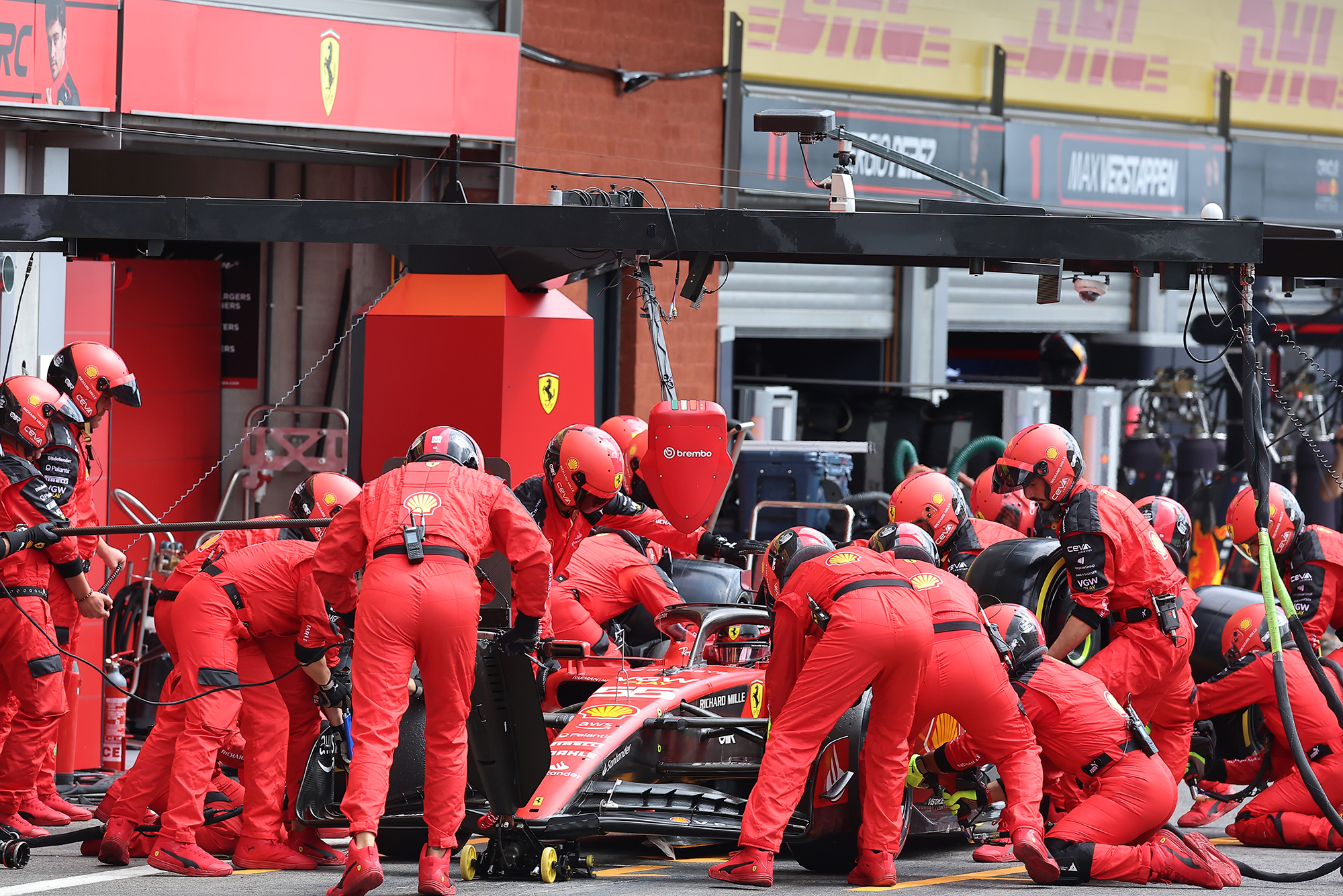 While Piastri quickly parked his damaged car, Sainz kept going for just over half the race with a clear hole in the Ferrari's sidepod before retiring.
Team boss Fred Vasseur said that while Ferrari "never did the calculation of a potential lap time with x points and x points of balance", the performance cost "was a lot".
By lap 17 Sainz had fallen right to last place, but it would be another six laps before he was told to pull into the garage.
It was no coincidence that this order came just after the rain shower that had long been expected passed without having had a dramatic effect on the race.
"We were just expecting a red flag at one stage to be able to fix it with the first shower, but when the shower came without the red flag, we decided to stop," Vasseur explained..