A mid-race rain shower, a disrupted weekend with barely any dry running until a suddenly pretty dry race, a big array of strategies, a lot of tyre wear unknowns and a grid penalty for the championship leader – the 2023 Belgian Grand Prix featured plenty of curveballs.
Naturally none of them stopped Max Verstappen from winning by a huge margin.
But they did give the mortals in the rest of the field chances to star or stumble. Here's our assessment of who fell into each category.
WINNERS
MAX VERSTAPPEN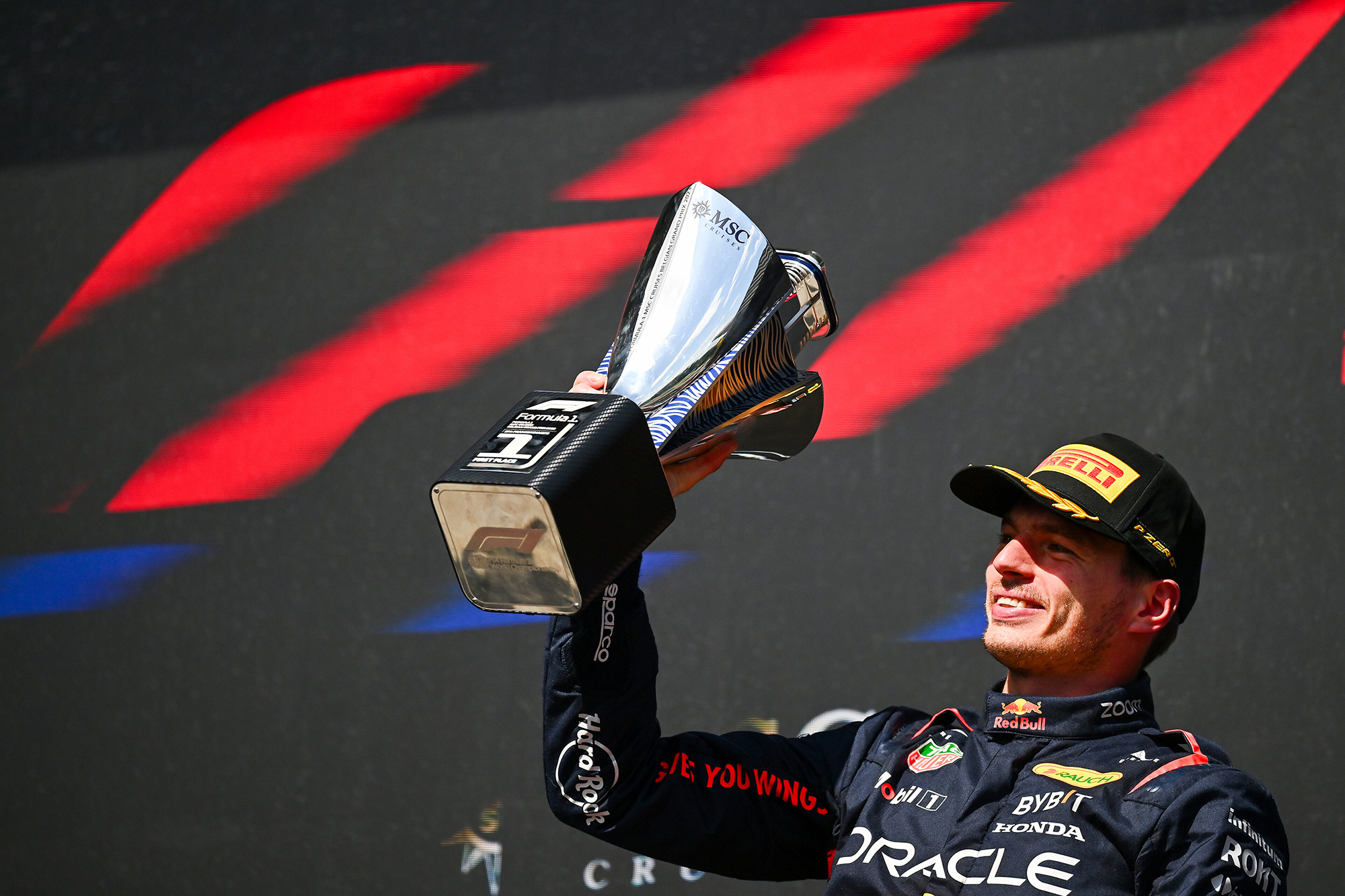 I think few people expected that starting sixth would prevent Verstappen from winning the grand prix.
He didn't instantly breeze to the lead but he took his time and then one-by-one easily dispatched Lewis Hamilton, Charles Leclerc and finally Red Bull team-mate Sergio Perez all with ease.
Perez had absolutely no answer and the only thing that came remotely close to stopping Verstappen was his sideways moment through Eau Rouge/Raidillon.
Once in the lead he was regularly one second per lap faster than Perez and grand prix win number 45 quickly became a reality. – Josh Suttill
YUKI TSUNODA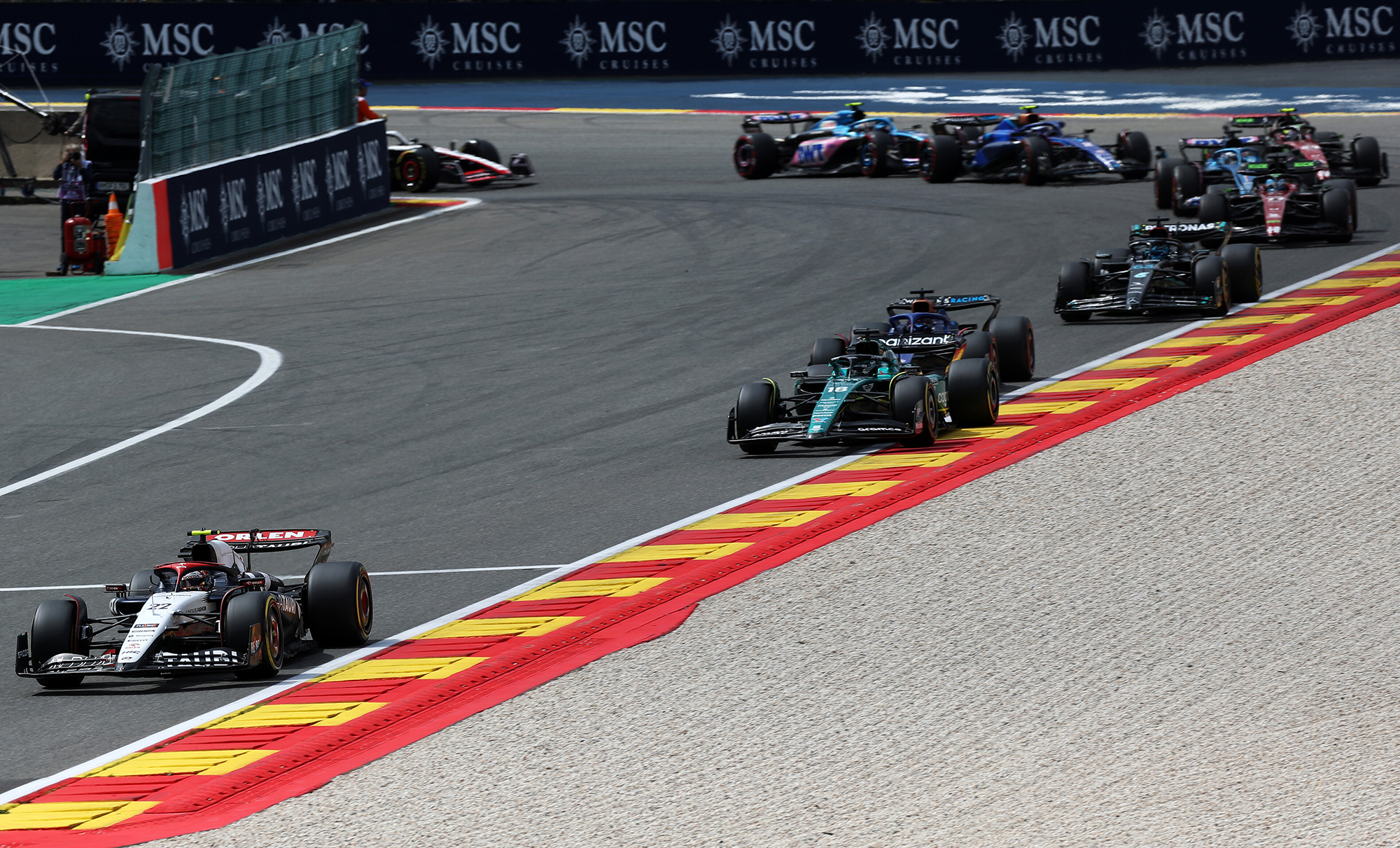 It was looking much better than 10th place at one point, and instead of a season-transforming result AlphaTauri only really got a medium-level boost here.
Still, first points since April is something to celebrate and build on, as is Yuki Tsunoda's feisty drive.
The Japanese driver had had a bad Saturday – but had prior to that handily beaten new team-mate Daniel Ricciardo in the more important Friday qualifying session.
This set him up for a good day, and it was looking particularly good when, after being overtaken by Alex Albon out of the pits, Tsunoda found enough grip to reverse the position change almost immediately, suggesting the AT04 had serious fight in it.
The race somewhat got away from him in the end, and the one point is not hugely likely to be a massive difference-maker – but it was still what the team and driver needed to see, especially coming into the summer break on the heels of a barren run. – Valentin Khorounzhiy
CHARLES LECLERC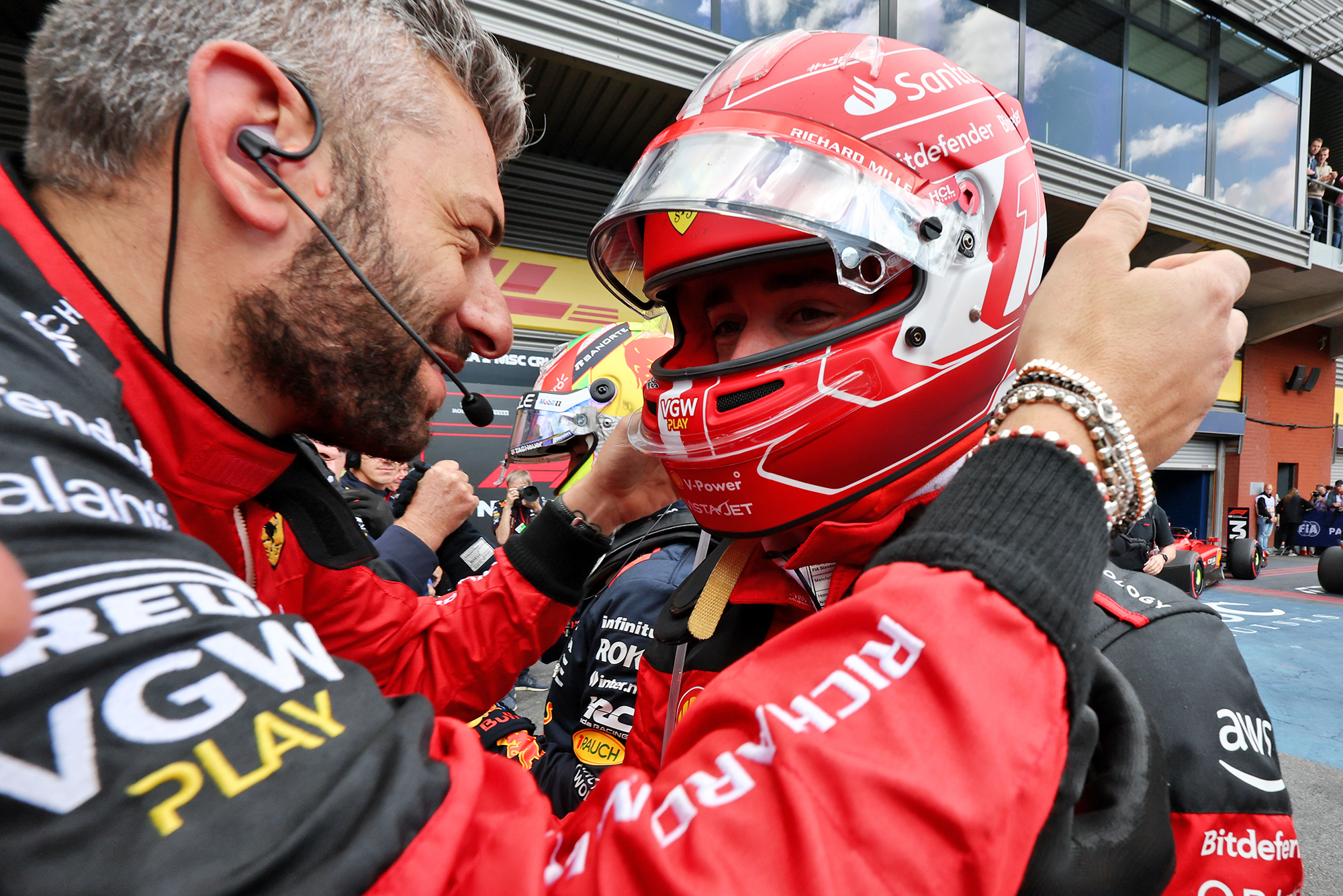 Finishing over half a minute behind Verstappen won't feel like a victory but considering Leclerc was able to keep Hamilton's Mercedes at arm's length throughout the 44 laps, this was a successful race or the Monegasque.
He was fairly powerless to prevent Perez snatching the lead from him on the opening lap but he settled down well thereafter and managed plenty of tyre wear en route to his third podium of the season. – JS
FERNANDO ALONSO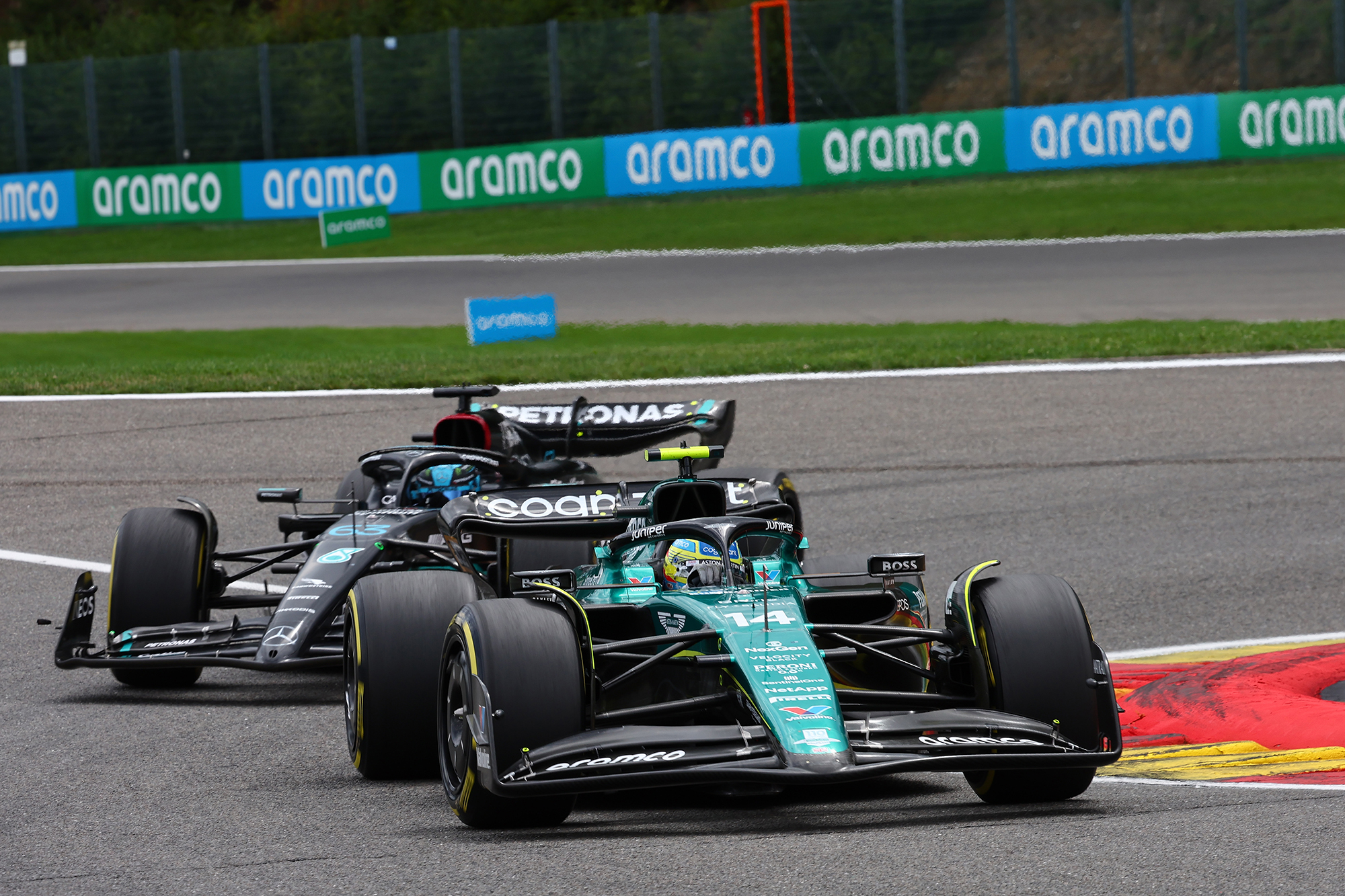 Much like Leclerc, this result shouldn't be a relative victory for Fernando Alonso – who was on the podium in six of the first eight grands prix this year – but it was given Aston Martin's recent woes including Alonso's rare race-ending mistake in the sprint.
He wasn't much faster than the one-stopping George Russell behind him and he was a long way behind the fight for the final place on the podium, but it was a well-executed race to bag some important points for Aston Martin with fifth from ninth on the grid. – JS
ESTEBAN OCON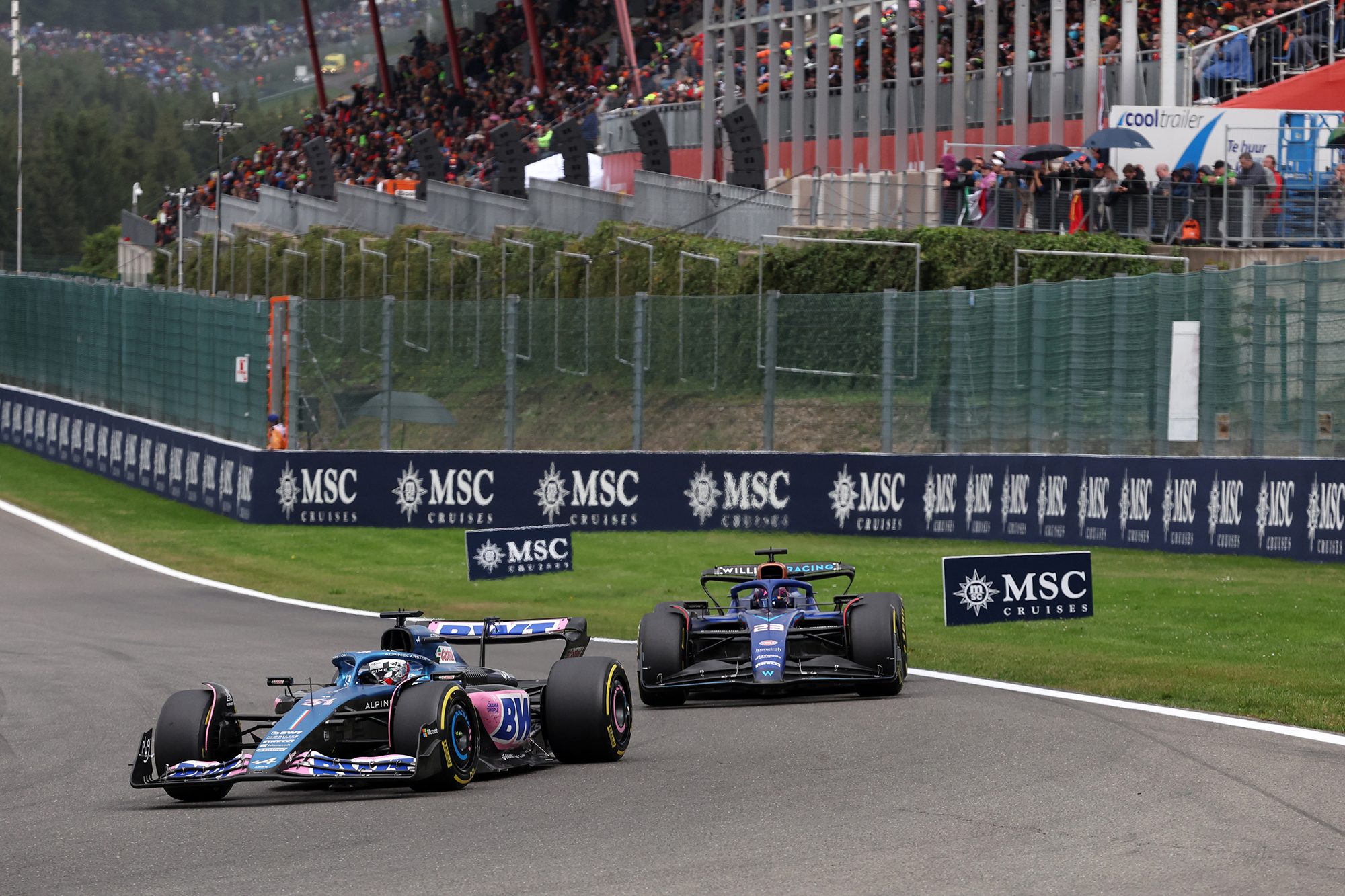 Good race, good strategy, good timing, useful four points, blah blah- how about that overtake?
Esteban Ocon's move around Tsunoda's outside coming into Les Combes was easily the aesthetic highlight of the weekend.
Whether it was now-or-never is besides the point – the fact Ocon reeled in and overtook Lance Stroll afterwards suggests he was always going to get another crack at Tsunoda if he needed it – but it was the move his race required in the moment it required it, and should go down as the most memorable couple of seconds from the 44-lapper. – VK
LOSERS
SERGIO PEREZ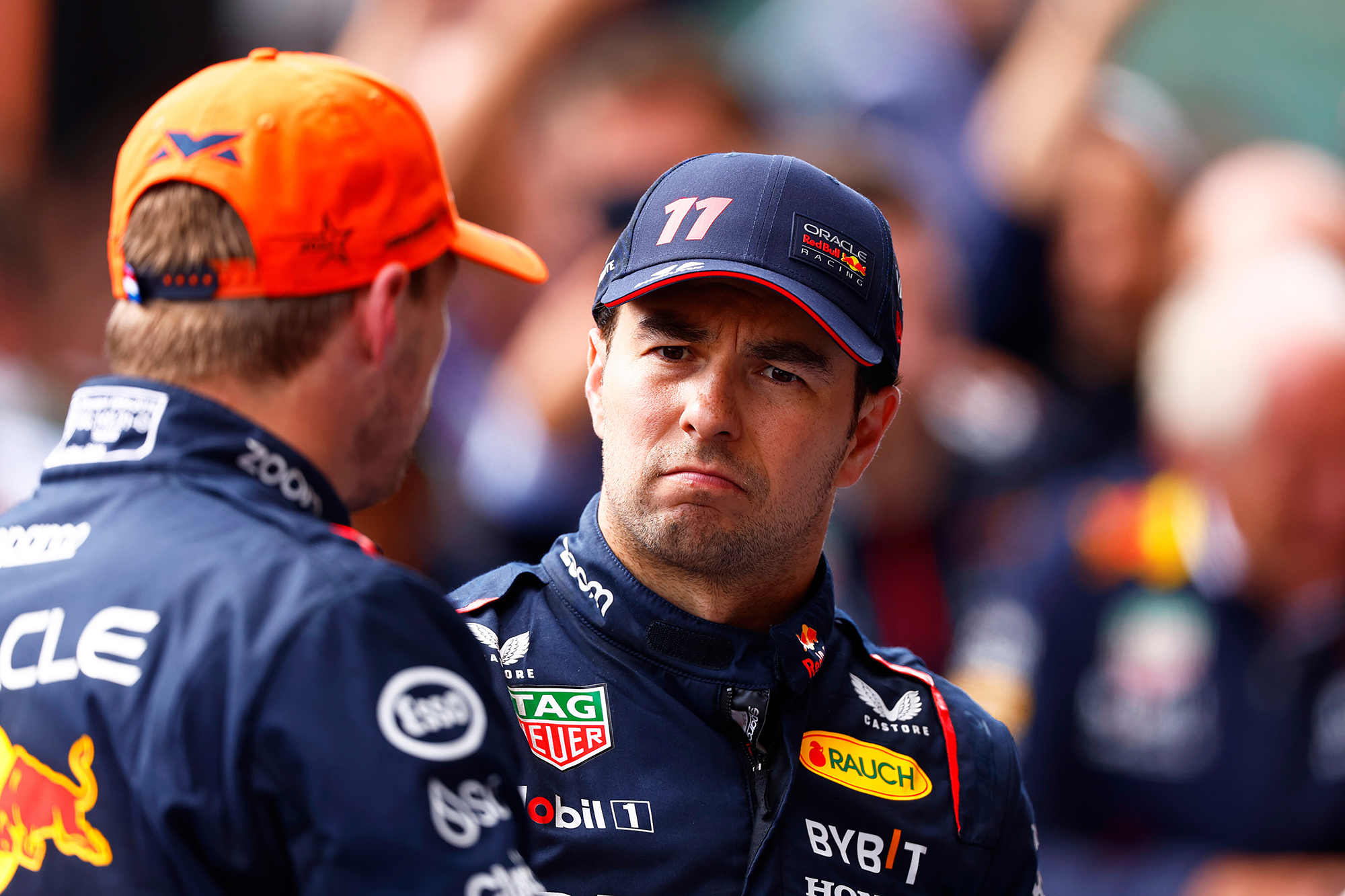 Perez's grand prix started brilliantly. A punchy and aggressive opening lap meant he took the lead and he even kept Verstappen at bay prior to the first pitstops.
But as soon as the mediums bolted onto his RB19 he just couldn't live with Verstappen's pace and was easily swallowed up just a couple of laps after pitting.
Perez might as well have been driving an AlphaTauri, the gap between team-mates was so stark.
He just about did enough to keep Leclerc behind him but Verstappen disappeared off into the sunset, eventually finishing 22.305s seconds ahead.
Perez may have returned to the GP podium for the first time since early May but the final gap and the ease with which Verstappen caught and passed can't be a nice note to end on before the summer break. – JS
M
c

LAREN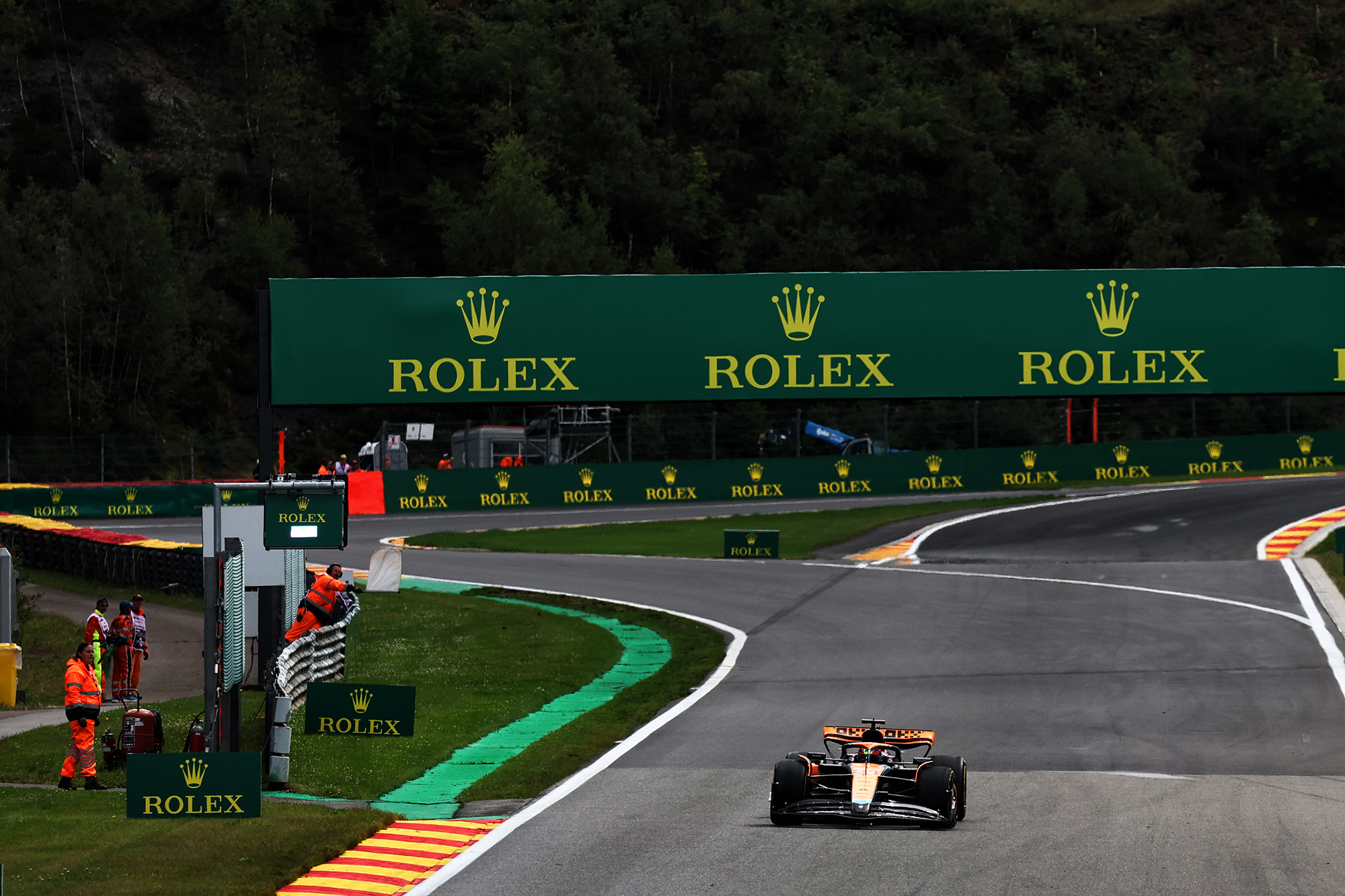 From the euphoria of Oscar Piastri's second place yesterday to the misery of his early exit in the grand prix, a race that in any case was clearly not going to be as good for McLaren as the sprint.
Lando Norris for his part endured a first stint he described as "terrible", getting overtaken on the straight "before the DRS zone even started" and then unable to unleash his MCL60's actual pace in the middle sector due to traffic.
"I don't know how I ended up P7, honestly," Norris added. "I felt like I was last." And that, ultimately, is why McLaren are 'losers' with a bit of an asterisk.
The race looked absolutely unsalvageable early on, and yet a brave call to make an early second pitstop to softs worked wonders, also aiding Norris in unleashing some of his mixed-weather magic during the brief rain intermission.
Those six points should not have been on the table ultimately, and earlier in the season they would've been worth their weight in gold for McLaren.
But the last three rounds have come with a major adjustment of expectations – and if McLaren has any designs on reeling in at least one of the teams ahead (with Aston Martin the prime candidate), it can't really be having races like this. – VK
CARLOS SAINZ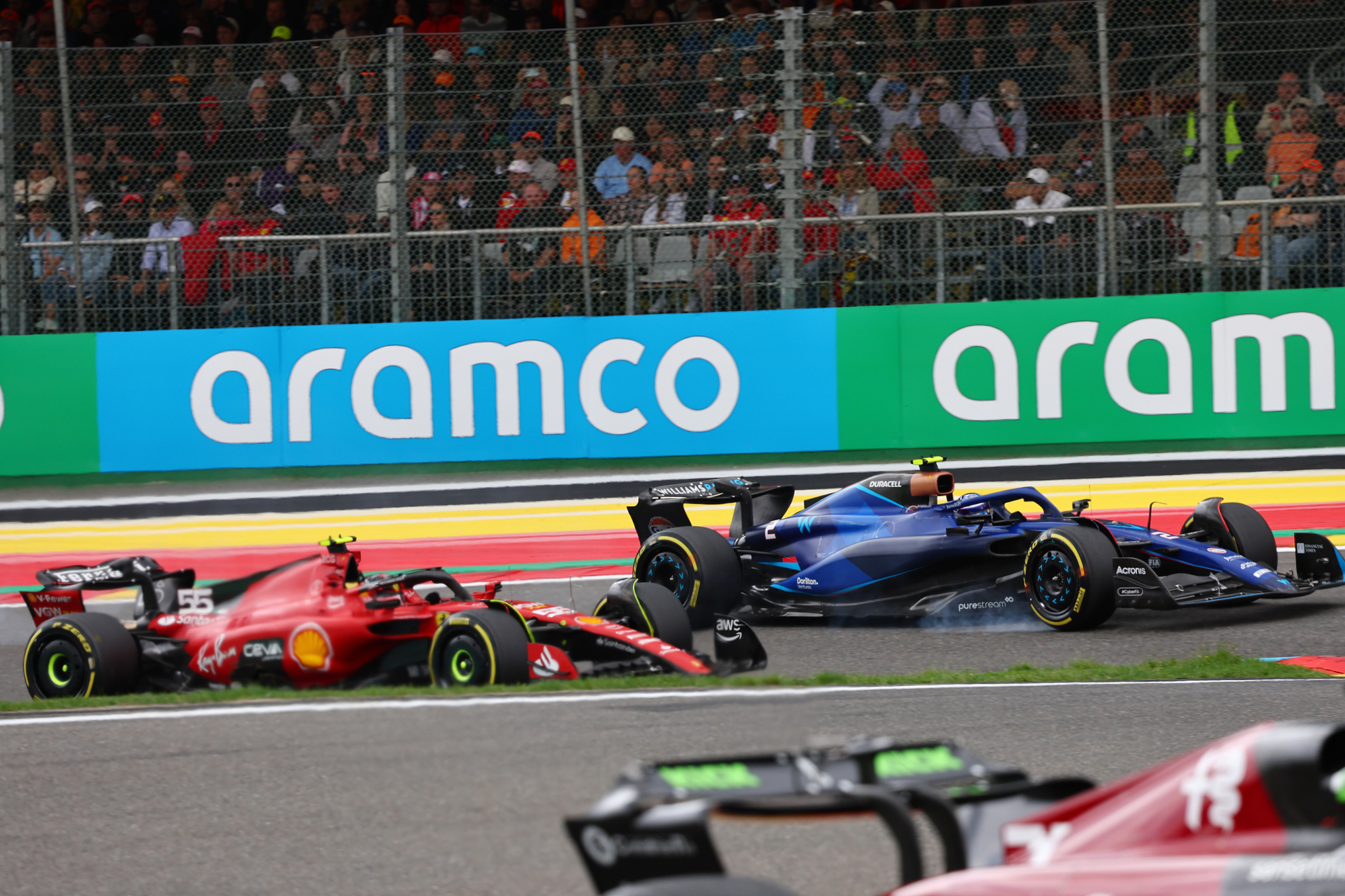 By the standards of La Source first-lap lunacy, we've seen worse than Carlos Sainz's driving in the first few seconds of this race – certainly in consequence terms.
But as soon as he locked up and slewed across the track in the braking area it looked like someone was going to suffer, and it was a real shame that someone was Piastri given how impressive he's looked all weekend. A poor piece of driving from the usually sensible Sainz.
Given how soon his battered car was down in last place, keeping him out for so long looked like a waste of engine mileage. But it wasn't a coincidence that he was retired basically as it became clear that the rain shower wasn't going to change the face of the race, Sainz and Ferrari having pinned their hopes on a red flag. – Matt Beer
WILLIAMS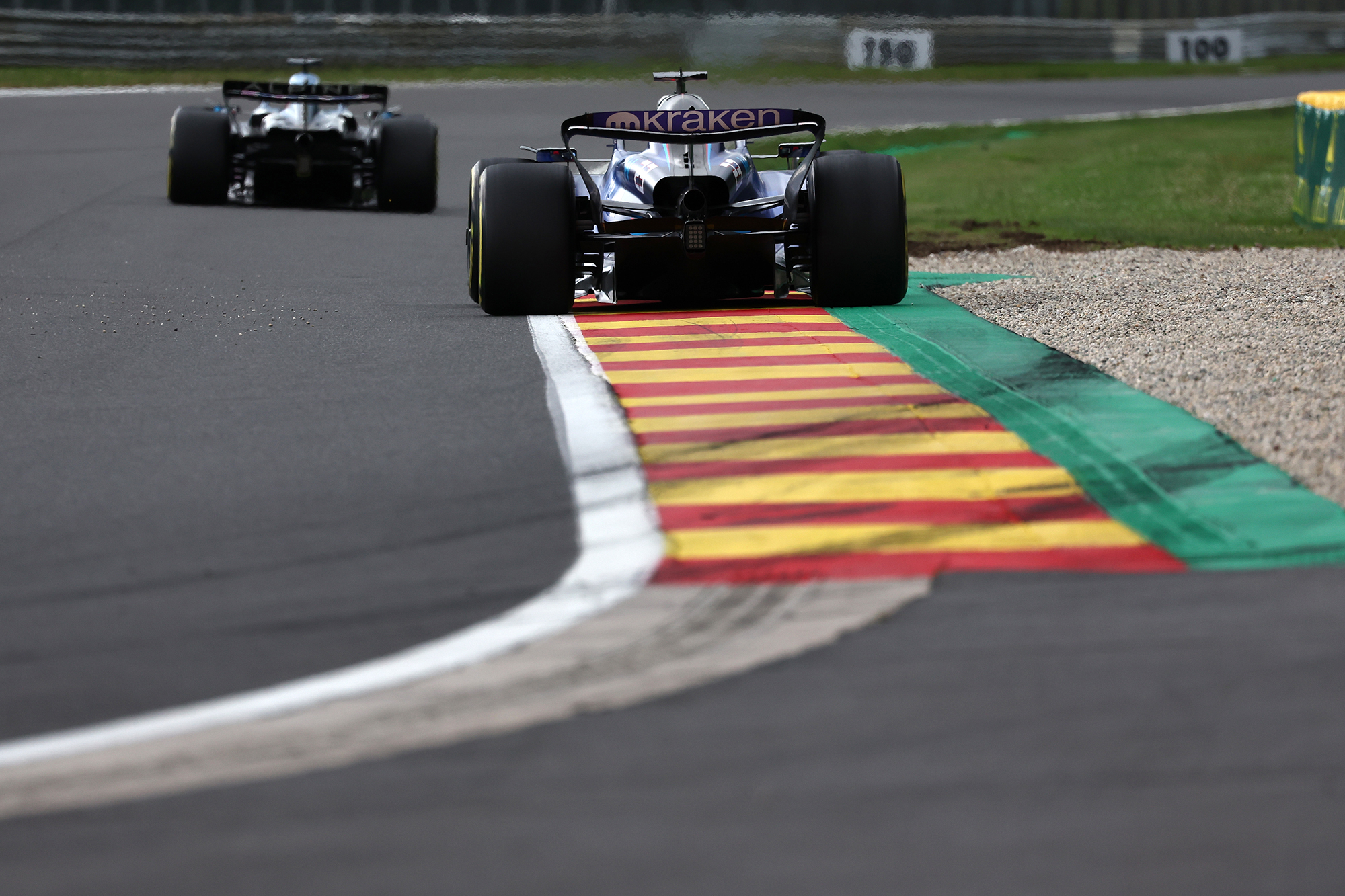 This was supposed to be such an important and valuable weekend for Williams, and while the messy conditions of Saturday had thwarted its FW45, the team should have been delighted to see a (mostly) dry track for most of the Belgian Grand Prix.
"If it's dry tomorrow, I think we're in a good place," said Albon on Saturday. Alas, that wasn't really the case.
There were a couple of instances in the race where his FW45 found itself ahead of a midfield rival thanks to an undercut, and you were left thinking 'oh, I would hate to be that other car right now', only for said 'other car' to breeze past.
Clearly, the FW45 was just not kind enough of its tyres to make much use of its straightline speed.
Better here than Monza – but as good as this past stretch of the championship had seemed for Williams, this Spa race was very much a 'back down to Earth' moment and a relative setback in the fight for seventh in the constructors' standings, even if its two main rivals Haas and Alfa Romeo also drew blanks. – VK