Red Bull goes into the 2023 Formula 1 summer break unbeaten all year so far, having just surpassed McLaren's 11-grand-prix streak from the start of its 15 wins from 16 rounds 1988 season and leading the constructors' championship by 266 points. It's won all the sprints, too. It's been over half a minute clear of the best rival car in the last two grands prix.
The team's dodged all questions about whether it thinks F1's first-ever clean sweep is achievable, but is that now looking more likely than not?
In a recent poll on The Race's YouTube channel, 64% of the 204,000 participants reckoned Red Bull was now set to win every single race in 2023.
Here's what our writers think.
THIS IS F1 IN EASY MODE
Matt Beer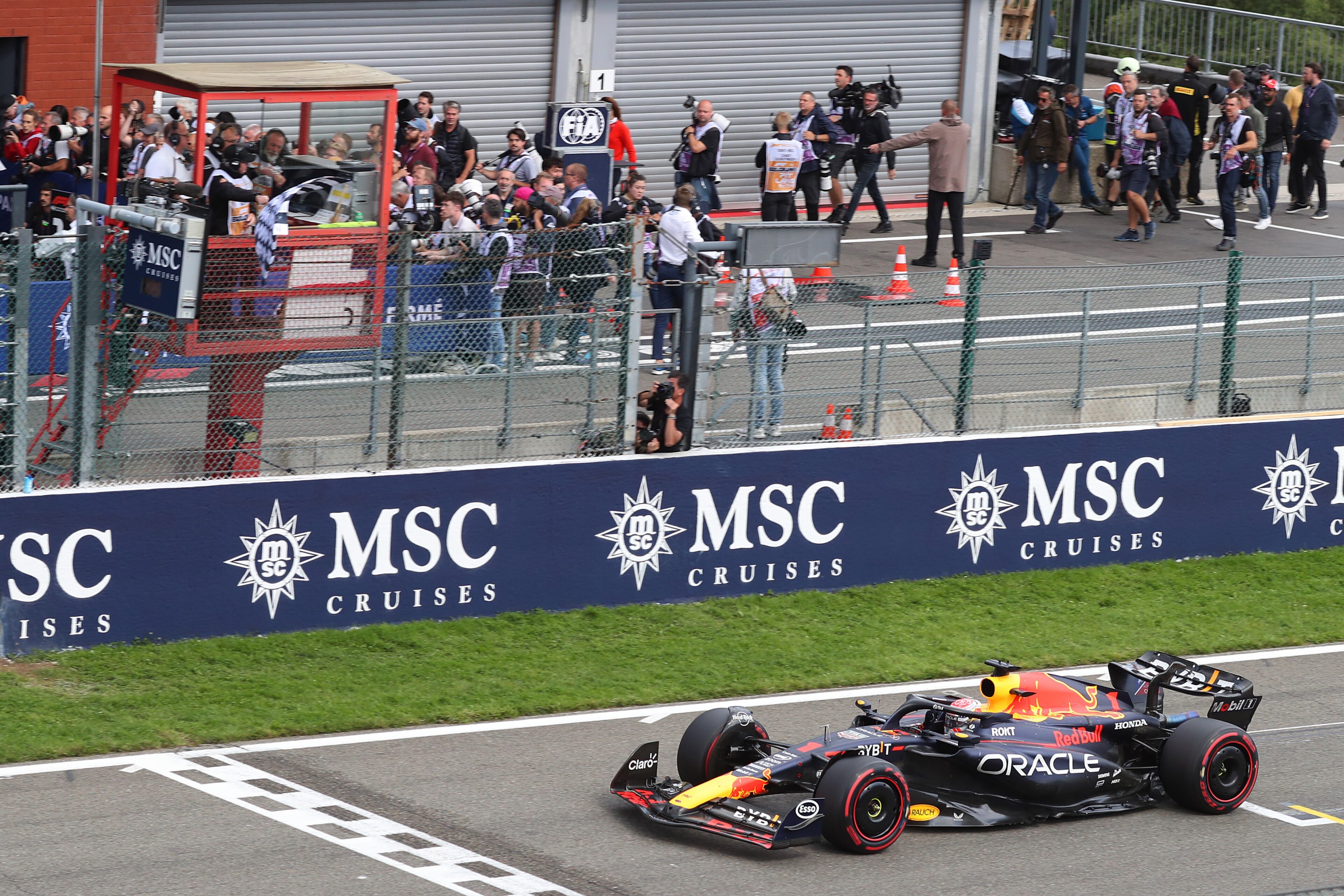 I've never felt so certain that not just one team but one driver is going to win every F1 race for the foreseeable future, even when Michael Schumacher was playing with the field in 2004.
There's something so serene about Verstappen's tone (well, except in radio conversations) – how confident he was about still winning from sixth on the grid today, or how the prospect that he might not be able to pass Oscar Piastri for the Spa sprint win after falling behind the McLaren seemed to never enter his head.
He comes across like an expert-level gamer playing in easy mode just to see how much they can dominate by, and he's not (yet at least) getting either bored of it or complacent about it.
MONACO WAS THE BEST SHOT
Ben Anderson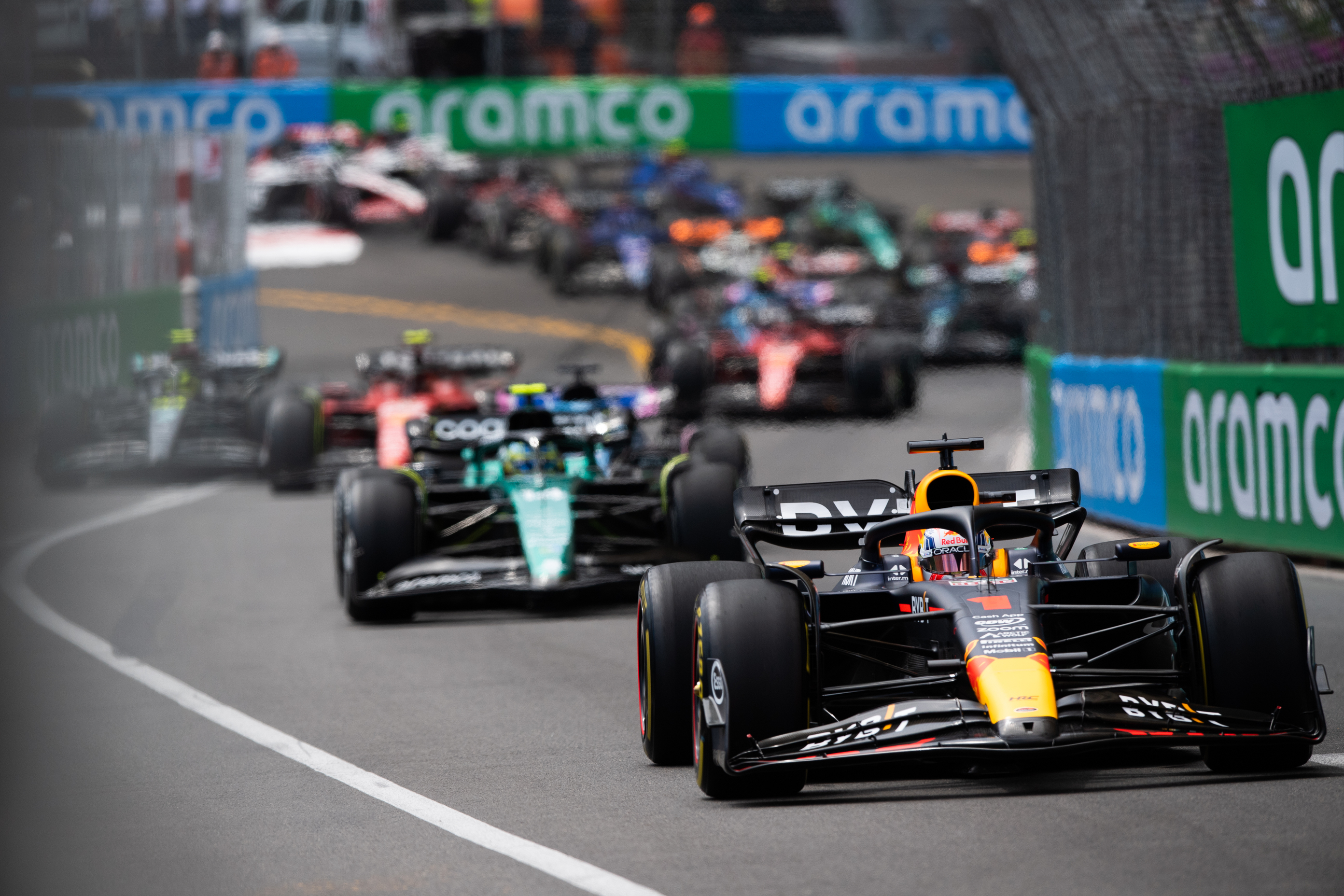 Barring an unfortunate car breakdown for Verstappen I think Red Bull will go unbeaten this season. This year's car development will naturally slow down after the summer break and I can't see anyone really eating into that enormous race pace advantage the RB19 has, even with the ATR (and cost cap penalty) counting against Red Bull still.
Monaco was the best chance of a genuine defeat – where Alonso almost squeaked pole and then could have controlled the race from the front. Even slightly sharper strategy when the rain came might have got the job done, but Aston was a bit cautious and that ship has now long since sailed.
Singapore and Vegas are the only other street tracks left – where you might expect Red Bull's enormous straight line speed advantage to count for less than usual – but neither is as short or tight as Monaco. Vegas looks too fast to be a worry even if Verstappen doesn't start from the front, and Singapore is so hot the RB19 won't have the front tyre warm-up issues that almost cost Verstappen pole in Monaco.
So the way looks pretty clear to me. I've been using Verstappen as a synonym for Red Bull here because it's he who I think will win all the remaining races. If he drops out of any of them for some reason, I'm not convinced Perez will always be there to mop up.
That's the only hope for the rest I fear.
Red Bull doesn't have the flaws that tripped up Mercedes
Scott Mitchell-Malm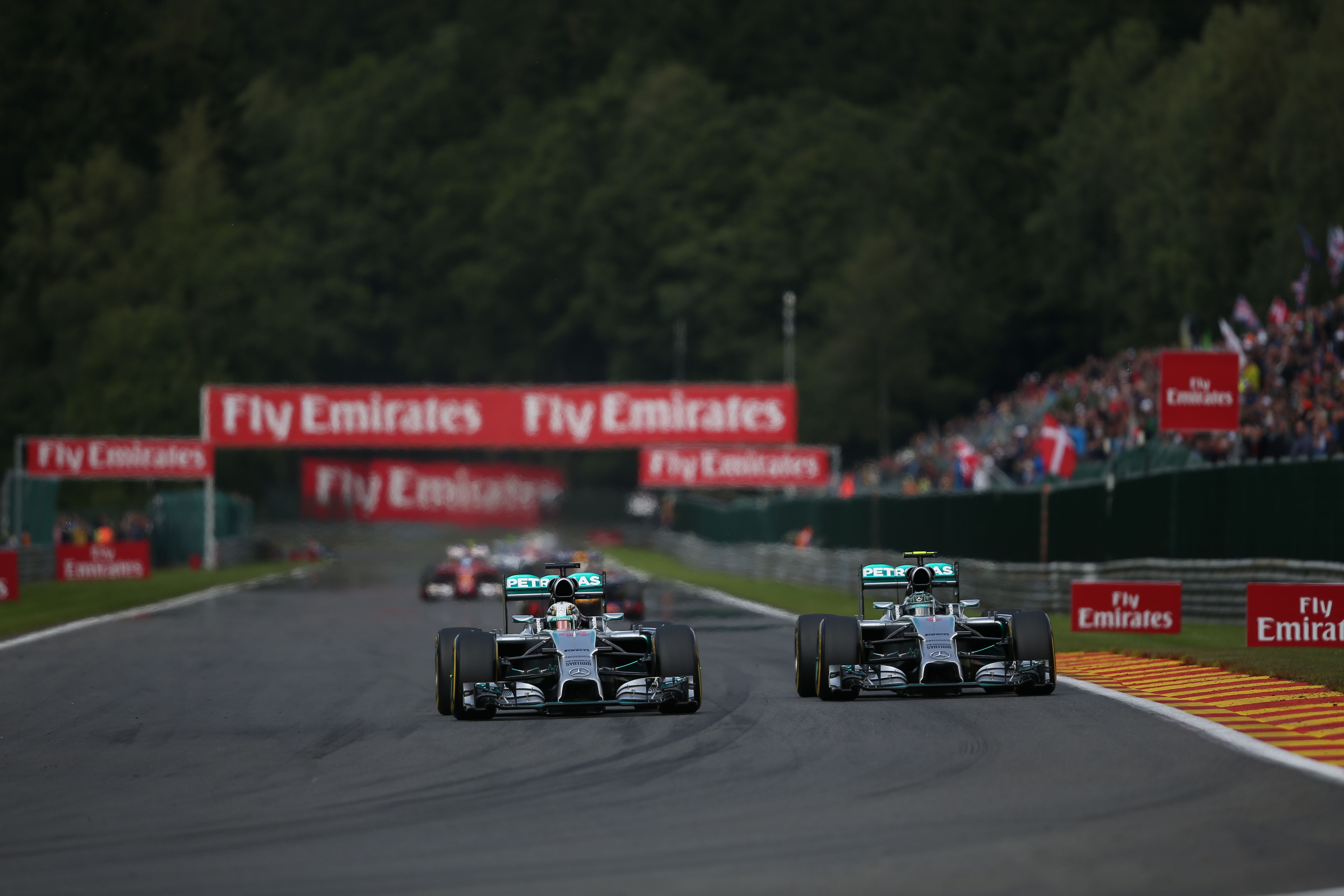 The best example we have is Mercedes, which never managed this feat at its most dominance. But I don't see Red Bull facing quite the same level of risk of chaos that scuppered Mercedes' perfect seasons.
First, the chances of a driver clash look thin. Perez just isn't close enough to Verstappen (on pace and, by extension, on the circuit) to cause problems that often. And they aren't in a title fight so there's even less reason for the two to be that aggressive with each other.
Second, Red Bull's advantage is big enough in race trim that there just doesn't seem to be the one-off threat that would occasionally throw Mercedes – like in Monaco or Singapore.
And finally, reliability looks better than ever in F1. The early hybrid years had plenty of gremlins to catch out Mercedes. Red Bull looks impervious to that so far, although it can never be ruled out.
It all adds up to Verstappen being so in the groove and so unopposed that the logical outcome every time isn't even which Red Bull wins, but how easily Verstappen will.
Red Bull is relying on the absence of bad luck
Edd Straw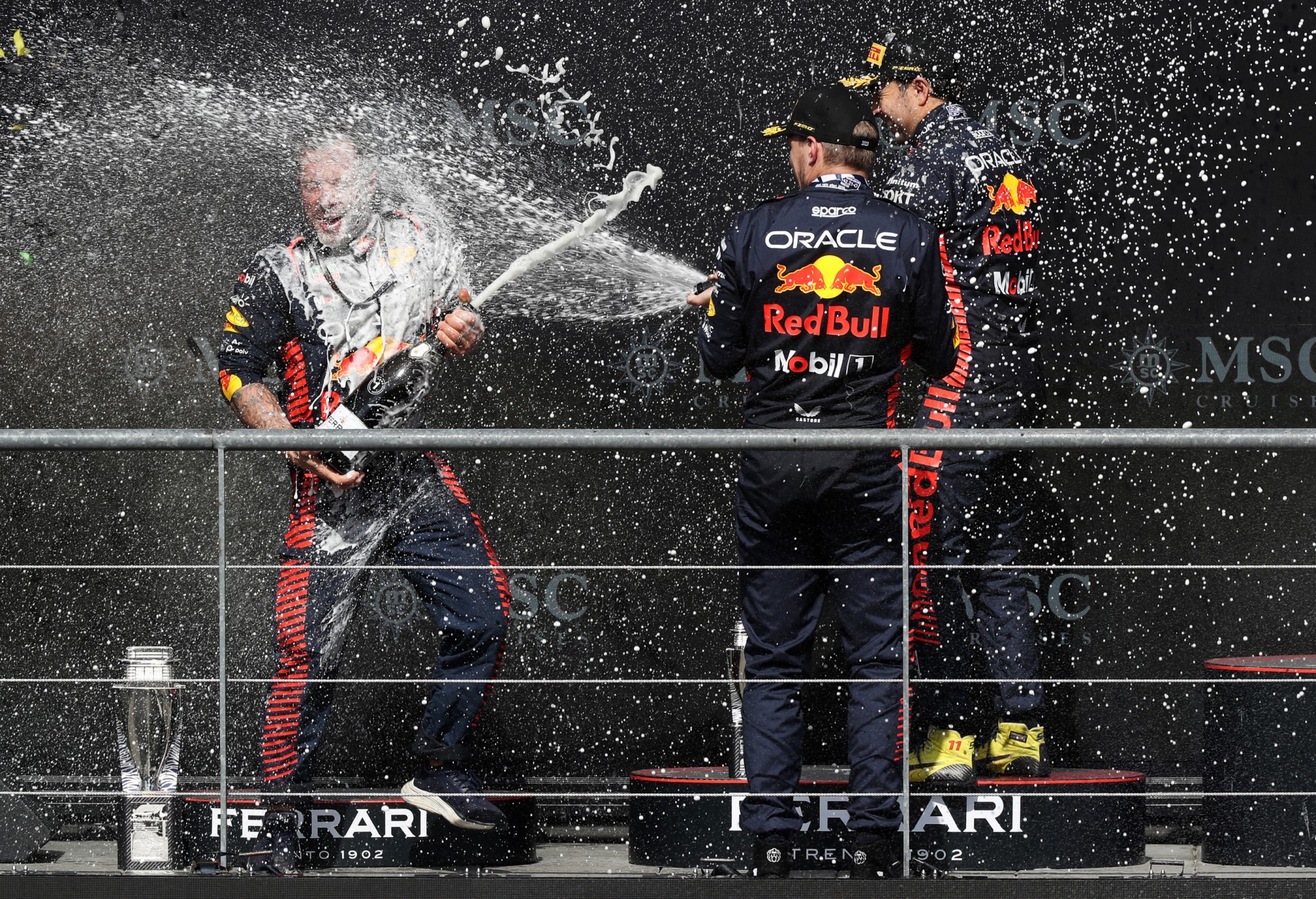 It's certainly doable and the fact it Red Bull has completed the first half of the season with a 100% record means it's halfway there (well, over halfway there given 10 races remain).
But the fact is it will rely on luck, or rather the absence of bad luck. Even with the mighty pace of the car, a badly-time incident, another driver causing a collision, a reliability problem or any manner of other interventions could cost it. The odds are that over a season one of those things will strike and cost the team a victory.
Even if Red Bull throttles back on development for the second half of the year, the car is likely to remain the dominant force. Even having a car quick enough to hold onto a lead that luck has handed them seems beyond the chasing pack.
But what Red Bull must do is use this target as the motivating force. To win every race of a 22-race season would be an incredible achievement. There's no doubt the drivers will be determined to rack up the wins and if the whole team pursues a 100% record with the vigour they pursue their championship objective then it's absolutely possible.
NO WEAKNESSES IN ITS GAME
Gary Anderson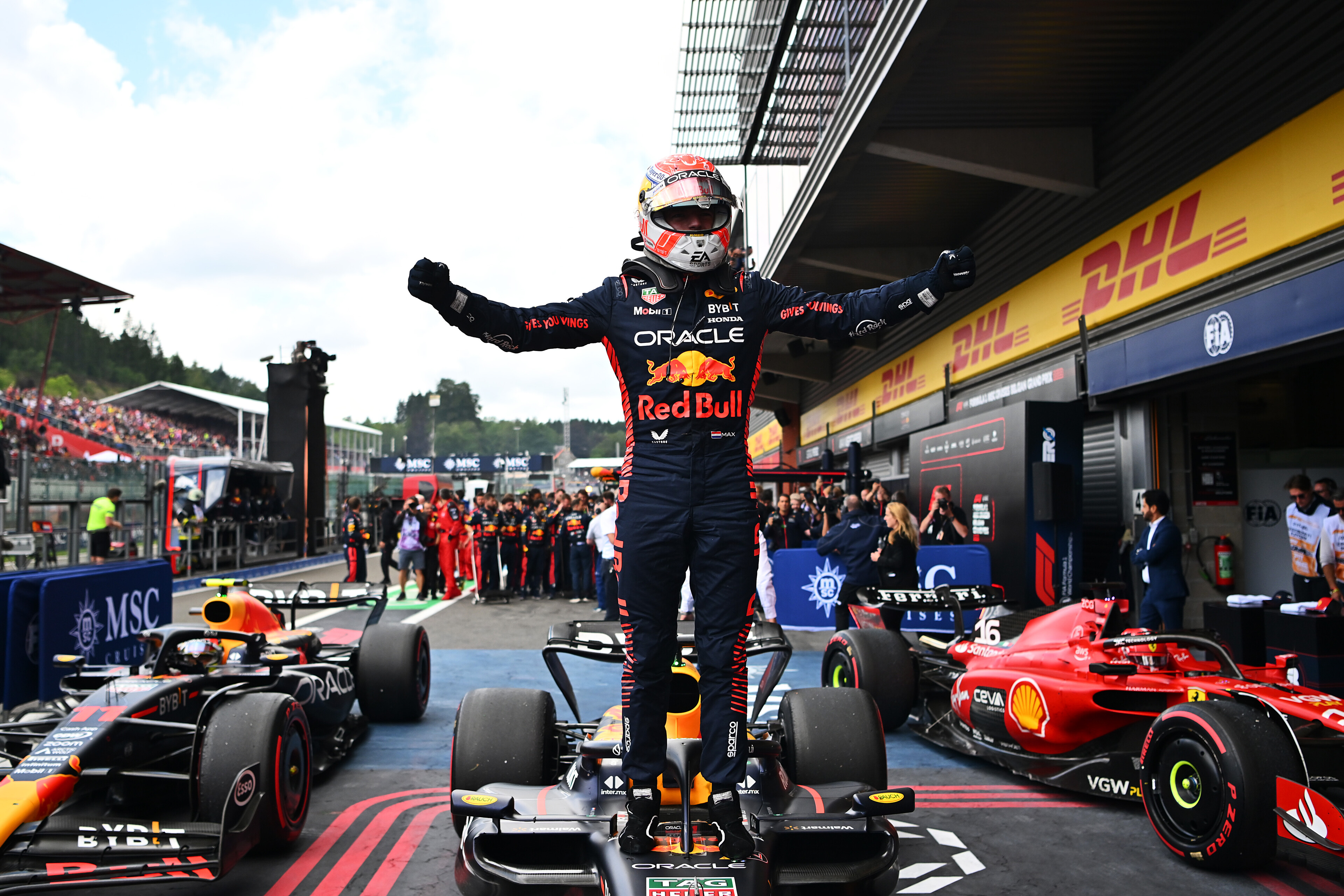 At the moment, the big question is – why should we think any other team could win a race?
Red Bull (well, at least Verstappen) is riding the wave of success. Without doubt it has a car for both Saturday and Sunday, it works its tyres perfectly for that crucial one lap in qualifying, it has minimum tyre degradation on long runs, its use of the DRS (if needed) is second to none so it has all the parts of the jigsaw and just needs to keep building on that.
If someone does beat the Red Bulls, it will be down to an error or a reliability problem, I don't see it coming from actual performance – however, that sort of thing can happen to anyone and it's still a long season to go.
LIKELY TO FACE TOO MANY CHANCES TO TRIP UP
Valentin Khorounzhiy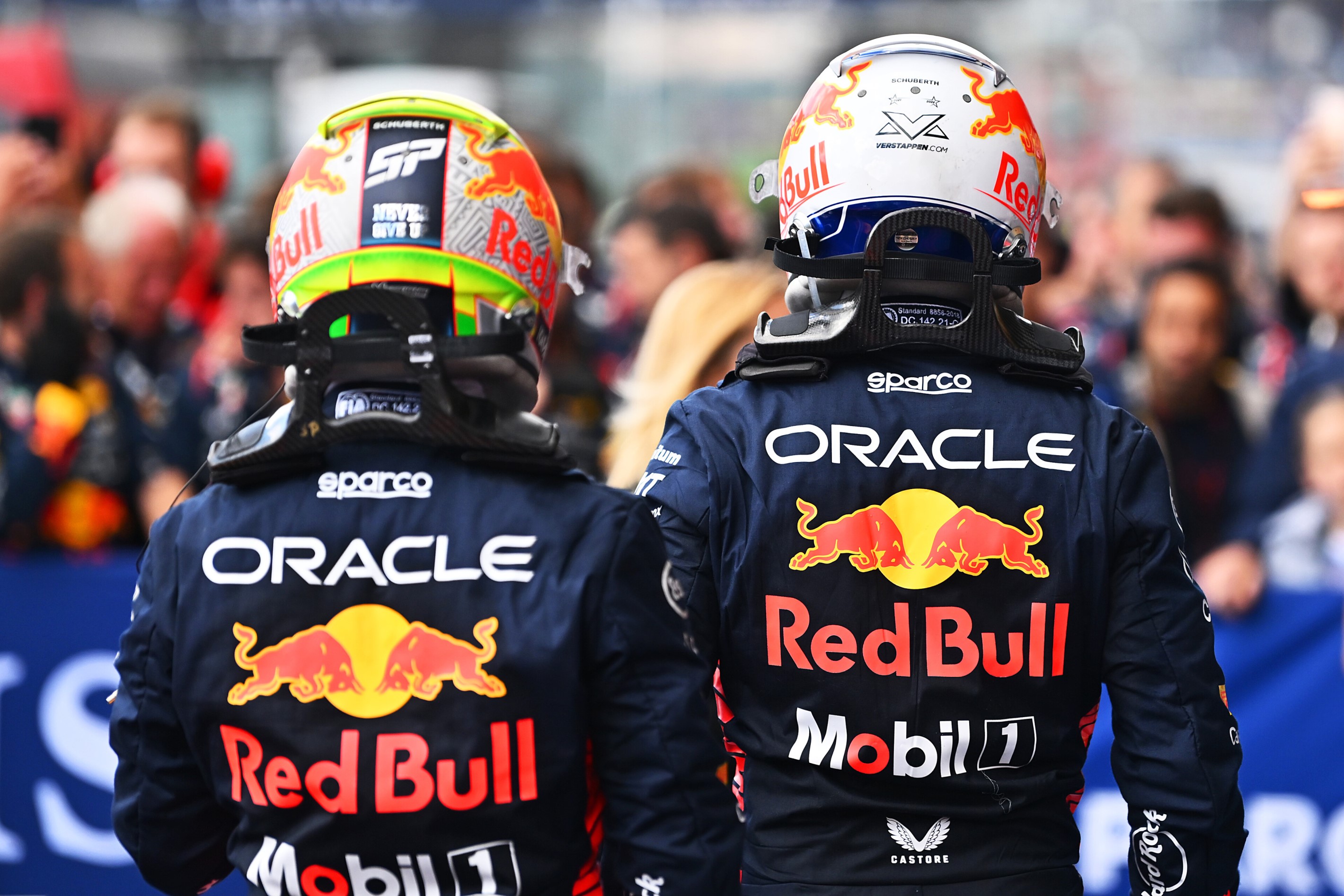 Ten races is a lot of races, a lot of laps for something to go wrong or to get caught up in someone else's mess. I don't think there's any realistic hope of the RB19 not being comfortably the best car on the grid come season's end, but other dominant cars have always got tripped up somewhere. That doesn't mean it's guaranteed to happen – just that it's eminently plausible because ultimately it's very easy to lose races.
Verstappen, of course, is absurdly fast, and operationally Red Bull is enviable, although the race team itself will probably forgive me for saying it's not quite being tested to the fullest by pressure from its rivals.
But, as mentioned above by my colleague Ben, Perez is perhaps the 'weak link' in the overall package when it comes to a season sweep, not because he is a bad or slow driver but because his performance is not very robust when it comes to the twists and turns of a grand prix weekend.
So if Verstappen's engine goes pop, or a wheelnut failure strands him in the pits, or a massive grid penalty at an unfavourable track is forced upon him, and that coincides with one of those weekends where Perez is being tested by conditions out of the normal range – there's your formula for a Red Bull defeat