The exits of three senior figures including team boss Otmar Szafnauer have all been announced during a turbulent day for Alpine at the Belgian Grand Prix.
Along with Szafnauer, long-time Enstone employee and current sporting director Alan Permane will leave after 34 years at the team while veteran F1 engineer Pat Fry will depart for Williams.
But what do these changes say about Alpine's current F1 project? Has Alpine made the right decisions and where does it go from here? Our writers give their verdict:
Clear where the divide (and blame) has been
Scott Mitchell-Malm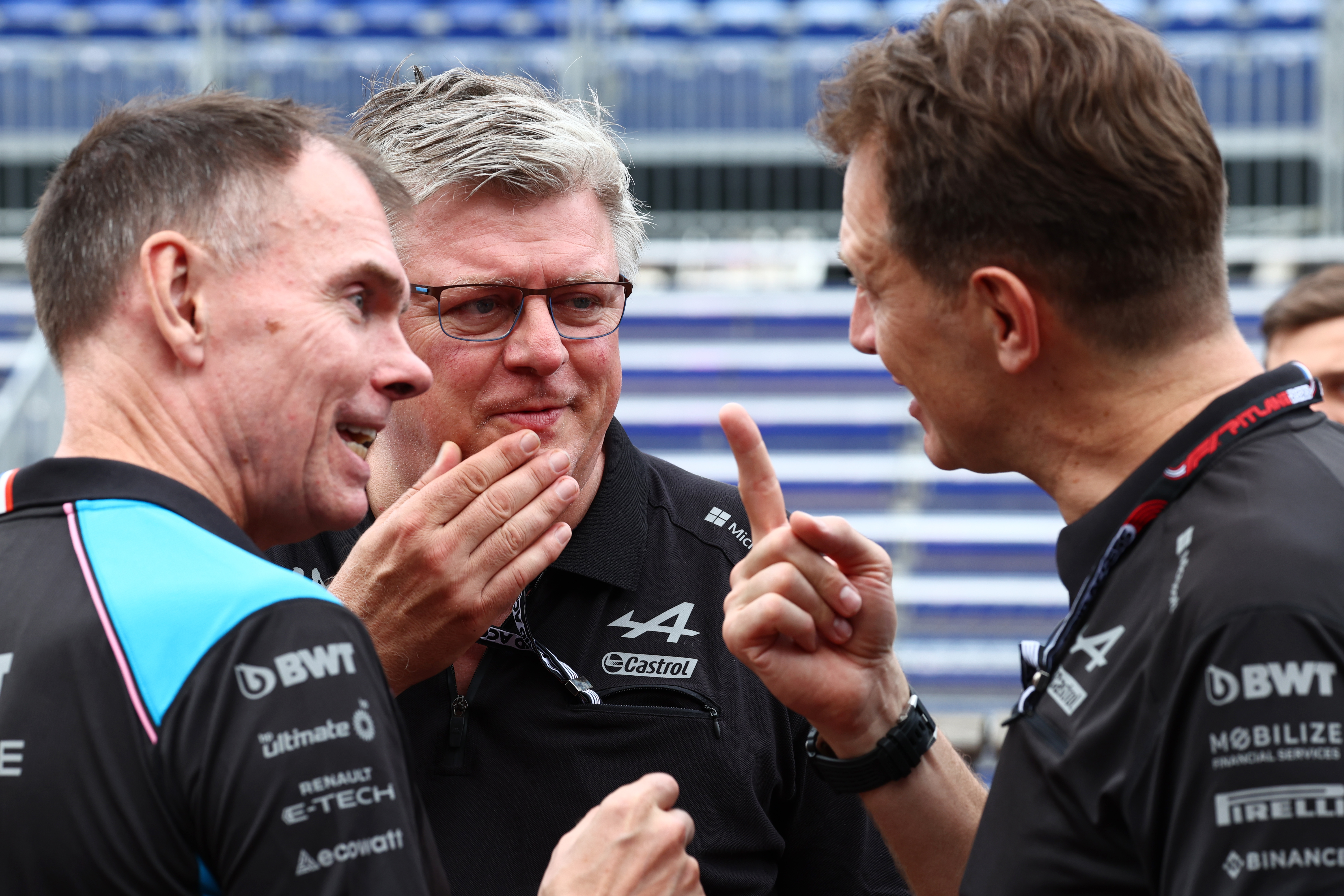 That it's both Szafnauer and Permane who have been jettisoned, rather than technical director Matt Harman or engine chief, err, Bruno Famin tells me that Alpine's hierarchy had no belief in how the team was being managed at Enstone and trackside.
Presumably, they believe the people behind the car and the engine are doing a great job. Which would be fine if the car and engine weren't looking quite mediocre.
That's not to say the likes of Harman should be let go as well, as he seems to get what the team needs and what it should be working towards. The problems are far more deep-rooted than any individual.
The point about Szafnauer and Permane going is mainly that you can see where the divide is and where the blame is being put. Alpine/Renault think the race team's leaders should be doing a better job with what's at their disposal and aren't capable of doing things better on the right timeline.
The only thing I think is mutual about this is a mutual disagreement over which side is running things properly. As much as Alpine is putting this at the door of Szafnauer and Permane I would put good money on those two believing that the level of management interference has been deeply problematic.
This team works best without interference
Edd Straw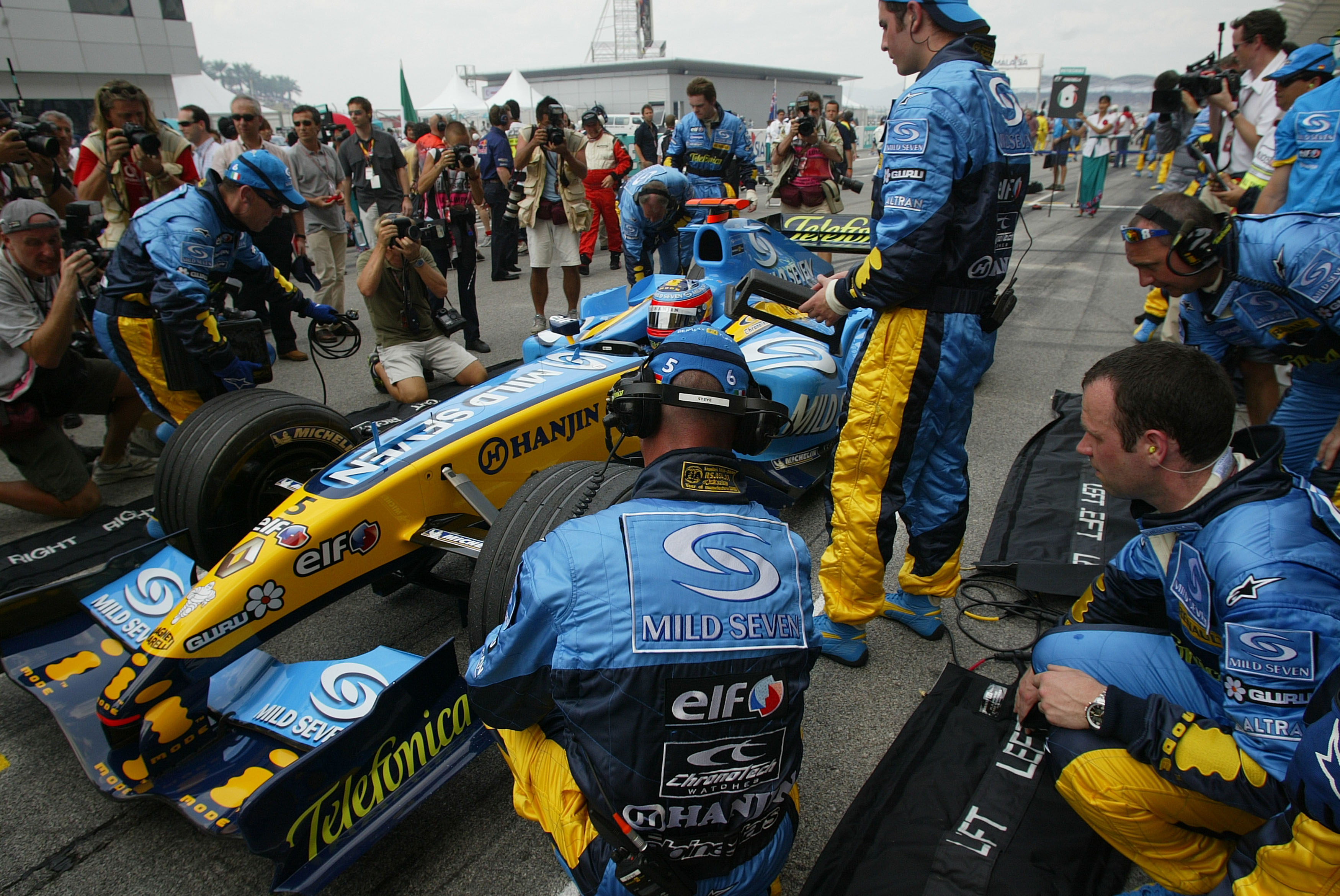 Alpine's latest attempt to break out of perennially being three years away from getting to the front in F1 has, so far, been unconvincing.
The next step will be critical, but if there's one thing that's abundantly clear it's that the F1 team needs to be left in peace to be an F1 team.
Alpine F1 is meant to be the centrepiece of building up the revived brand, yet it seems to be hamstrung by the wider machinations of Groupe Renault.
Realistic objectives must be set and it is essential that the magnitude of the challenge of F1 is recognised. Then, appoint the right leader and let them get on with it.
This doesn't mean that there aren't problems at Enstone, because clearly there are, but the conditions must be created for them to be resolved and ensure a team populated with very capable personnel fulfils its potential.
There's a good precedent for this. When Renault had its golden era in F1 in 2005-6, the only occasions it has actually won world championships, this was very much the Enstone team left to its own devices.
Flavio Briatore, as team principal, had autonomy and generally allowed the technical side of the team to get on with the task in hand while dealing with commercial matters and keeping Renault at bay.
This isn't a case for re-appointing Briatore, far from it, but is simply illustrative of what it takes to have a successful works team in F1. That is make the right appointments, put them in a workable structure and let them do their thing.
It's not about there being zero oversight from Groupe Renault, but F1 teams are highly-specialised and it's clear politics has been a problem with the Alpine programme and Renault before it. And historically, manufacturers that have a relatively light touch when it comes to the way their F1 teams operate have generally been the successful ones.
And if Groupe Renault doesn't want to spend the money to do that and create the conditions to allow Alpine F1 to thrive, perhaps it might be time to consider cashing out an asset Forbes recently valued at $1.4billion?
Could aggressive cull clear the way for Binotto?
Mark Hughes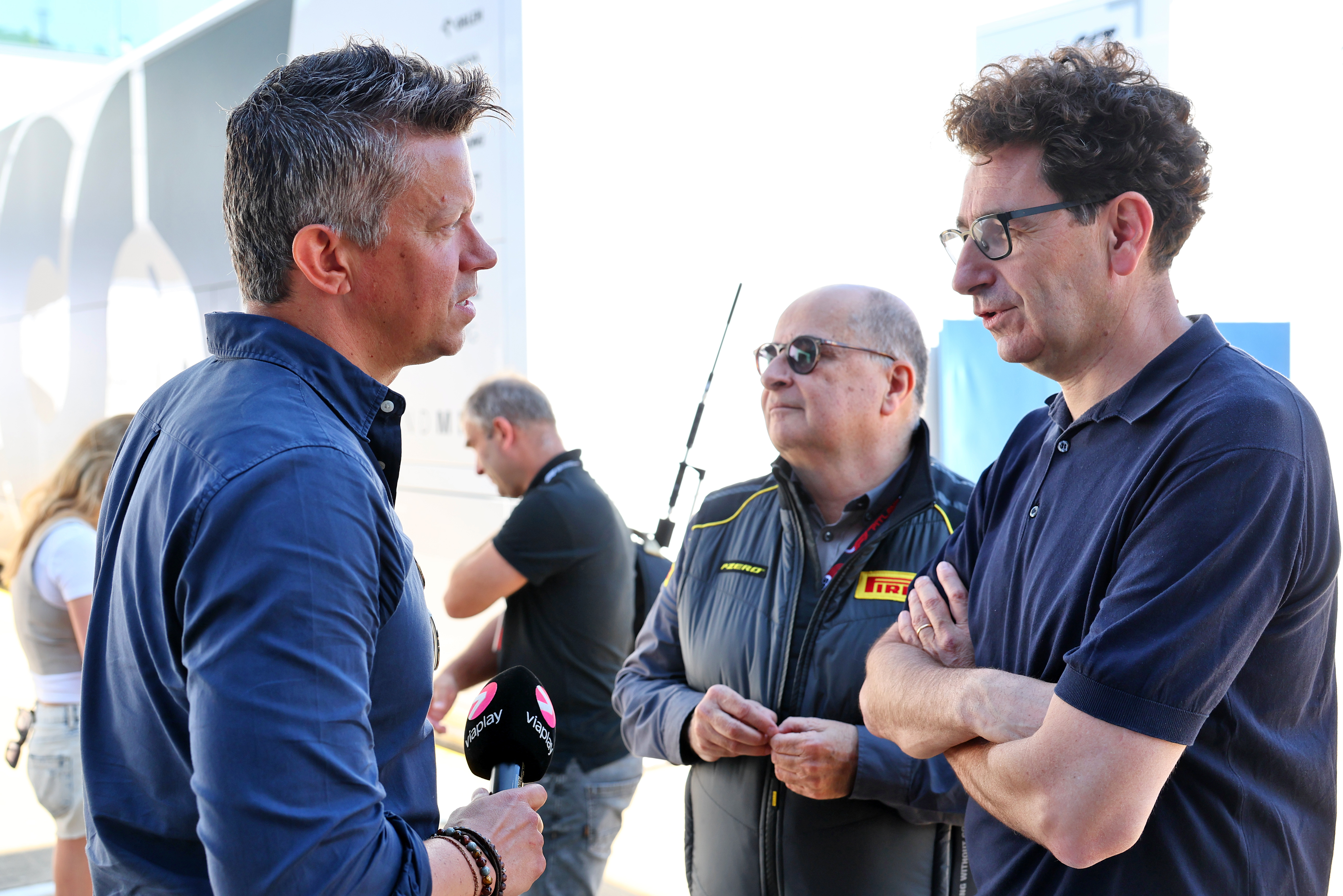 This is an aggressive cull led by Renault CEO Luca de Meo, the company's top corporate boss reacting to the under-achievement of the team in the way of his former mentor Sergio Marchionne.
But for it to work requires also a full grasp of the specialised challenges of transforming an F1 team. Or bringing in that expertise.
Is this where Mattia Binotto returns to F1? He'd certainly be coming in with the broom having already done a lot of sweeping.
Change is never easy
Gary Anderson
It's never good to see people lose their jobs but the pressure comes from the very top, it's happened to me and if those guys sitting at the big desks don't like what's going on then they will make changes.
Alpine as a team has had a rough ride this year, I don't really know why but the thing I have noticed is that no one seems to have a spring in their step, it's very difficult when it's all going wrong but that's what the senior people in the team should be doing, motivating everyone under them.
Change is never easy and only time will tell if this was the correct decision.
The latest political wrangling in Renault's troubled comeback
Ben Anderson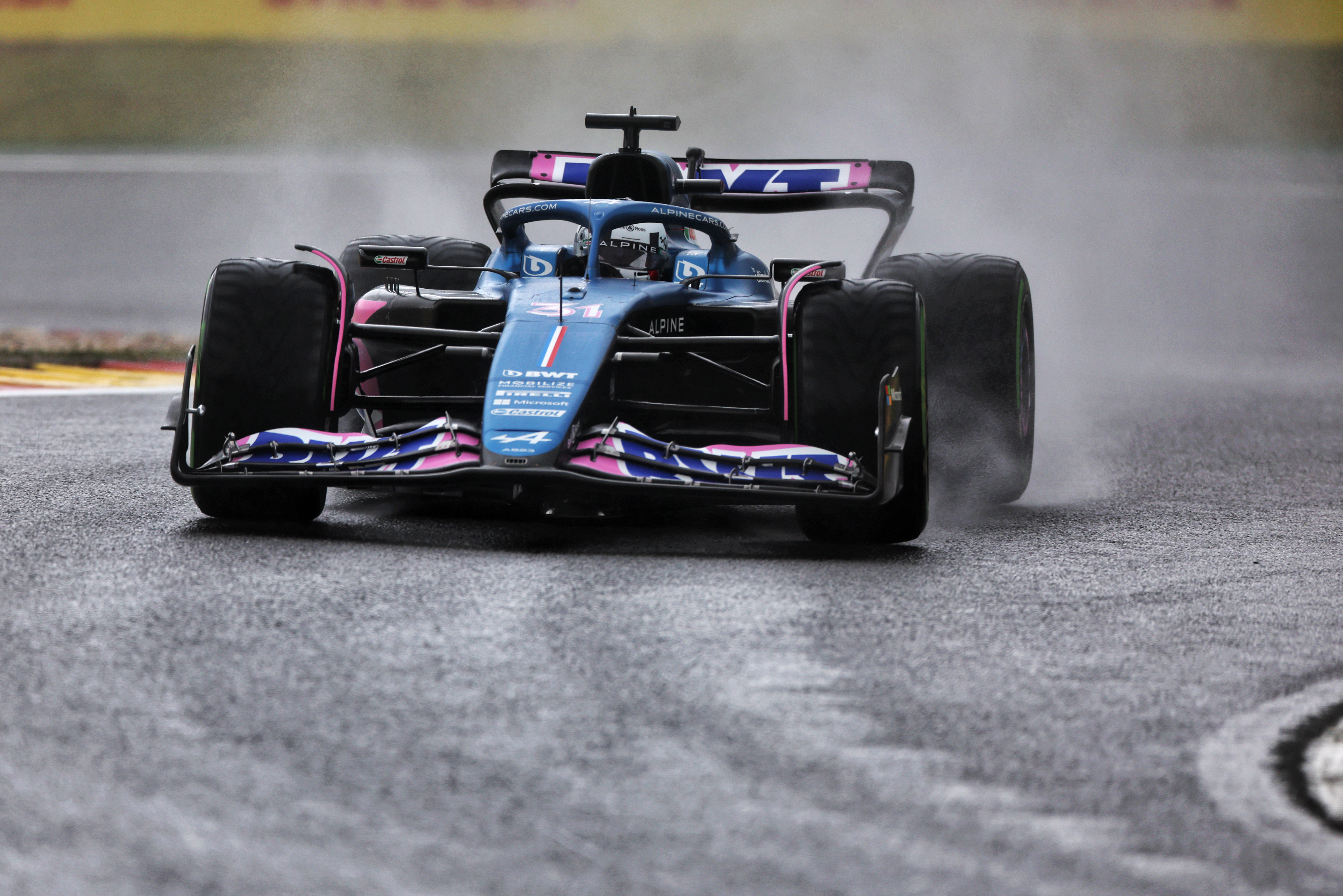 Much like what occurred at Ferrari with Binotto, this just shows what can happen when the corporate structure above an F1 team loses patience and decides it knows how to do F1 better (and faster) than the people it employs to actually do the job.
Renault's F1 comeback has been beset by political wrangling and missed targets stretching right back to the first season after its takeover of Lotus in 2016.
Fred Vasseur versus Cyril Abiteboul ended with Abiteboul taking full control and implementing the first stage of a seemingly never-ending 'try to win in F1 while spending fractions of what the top teams spend' process. Ever since there's been talk of five-year plans and 100-race plans; some respectable progress followed quickly by stalled momentum and missed targets.
Having replaced Abiteboul at the helm, I suspect Laurent Rossi over-promised and under-delivered to his Renault paymasters – and now the senior leaders who worked under him as Renault morphed into Alpine are paying the price.
Something wasn't working
Valentin Khorounzhiy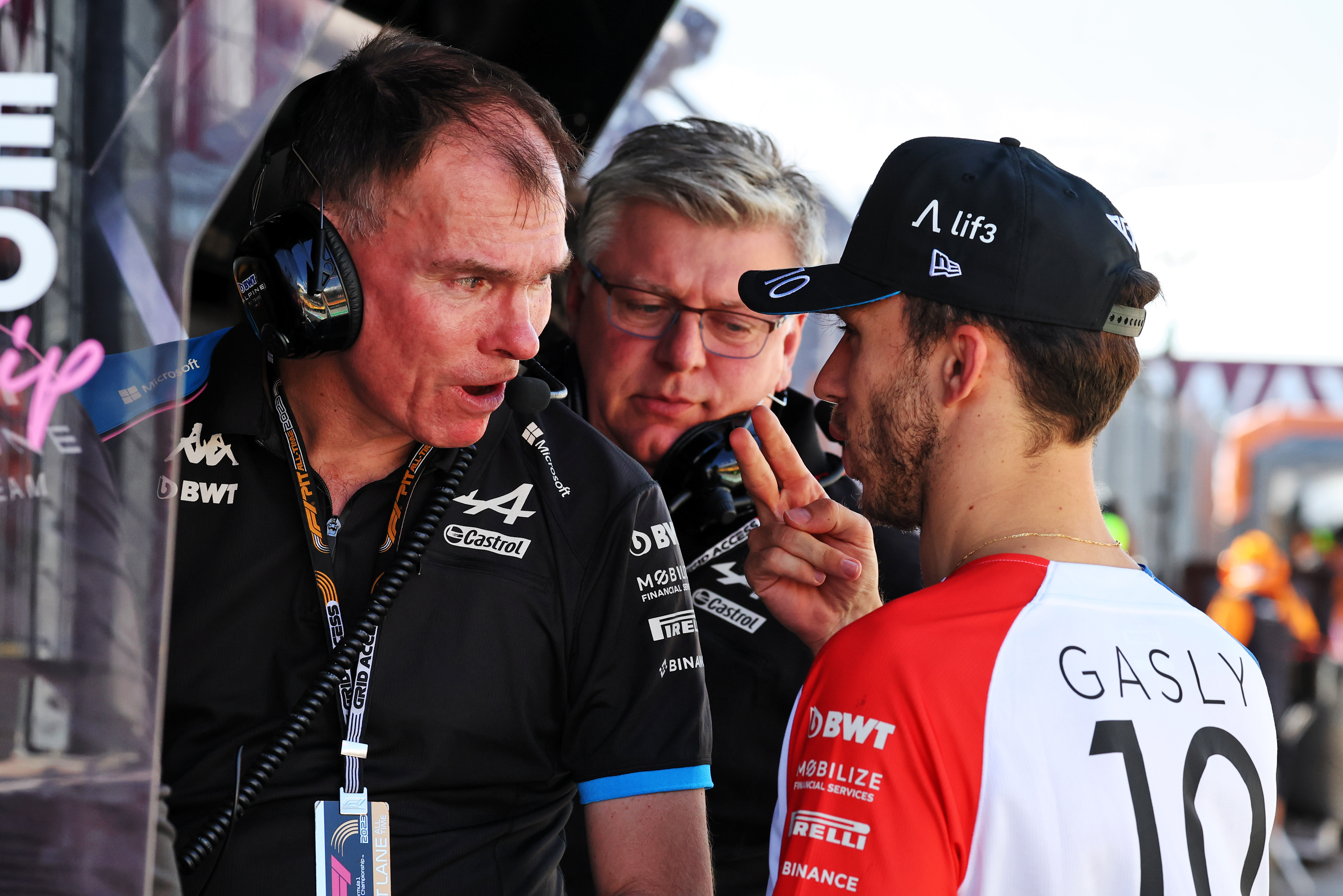 Don't take this as any attempt from me of an indictment on the efforts of either Szafnauer, a key player in some really great times for the beloved underdog Force India, or Permane, virtually synonymous with one of F1's most iconic teams… ever, Team Enstone, for most of its history. They had a hard job to do in the current Alpine set-up, and I don't want to argue they did it poorly.
But sometimes things aren't working – and, on evidence of 2023 but also so much of Alpine/Renault's whole tenure in F1 since its return in 2016, they aren't quite working – and there comes the question of whether to tinker or reset. And I'm not sure a full-on rebuild has to be seen as some sort of anathema.
The buck on this decision will stop with Famin and De Meo, yes. But if the Alpine higher-ups have lost faith with the current leadership of the F1 team, now is the time, as good a time as any, to hit the big reset button.
"We know the change of regulations is generally a good milestone for changing the ranking, and I think it's quite a reasonable target," was a telling statement from Famin in his press conference appearance that immediately followed the news.
If 2026 is at the forefront of the thinking now, and it has to be given both this leadership overhaul and current state of the project, then Alpine is better off going into that 2026 project with the operation run by people the higher-ups trust and are aligned with.
Differing timelines led to lost patience
Josh Suttill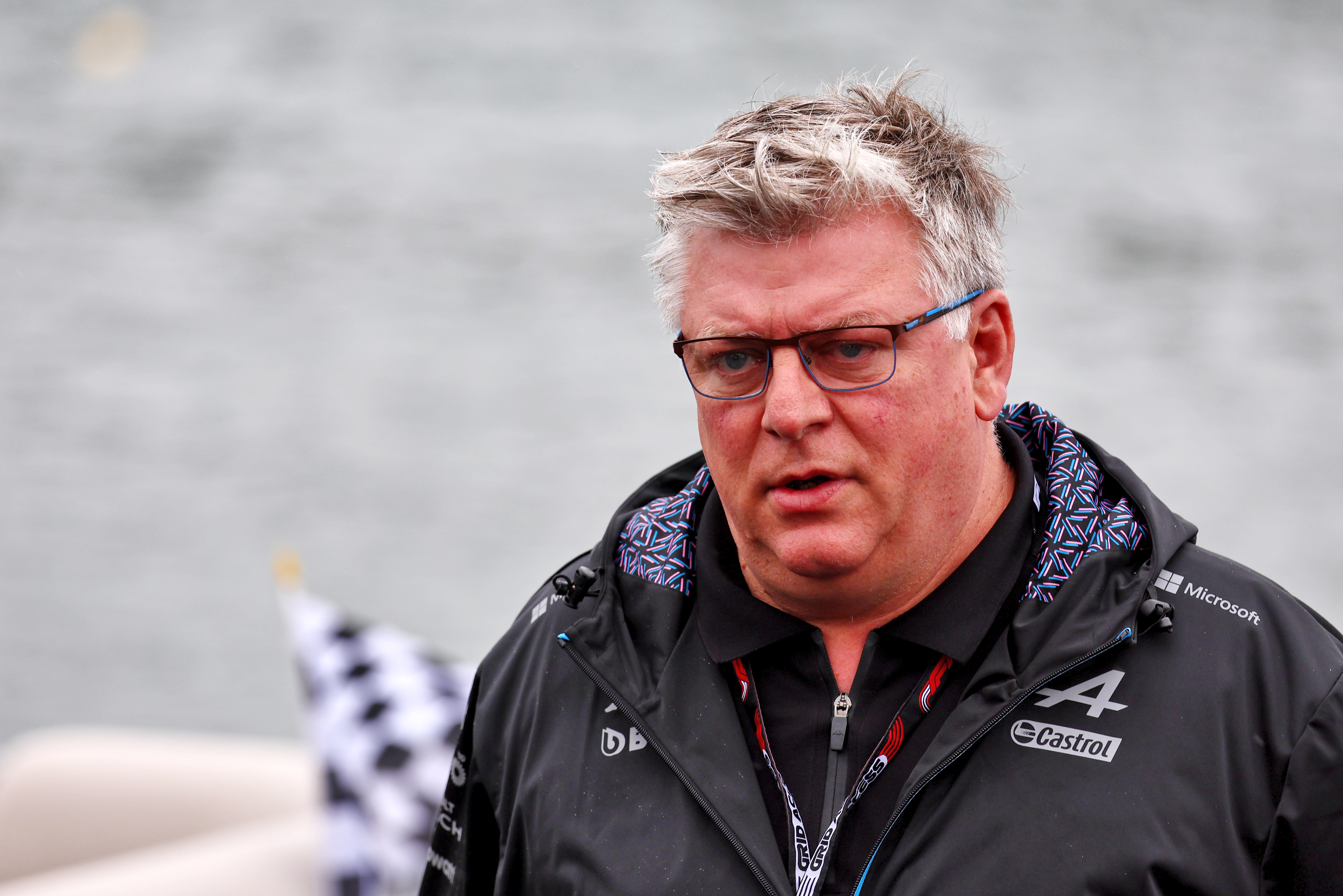 This feels like a disagreement over the timeline of Alpine's success between Szafnauer and Alpine's senior management – something Famin alluded to after the announcement.
Back in Budapest only a week ago Szafnauer was quizzed about Alpine's 100-race plan and whether enough progress was really being made. He made a pretty staunch defence of his position – hindsight perhaps suggests why it was so passionate – and pointed out it took Red Bull until its fifth season before it started winning.
The key difference is of course that Red Bull spent its first four years crystalising its technical team and building a stable foundation for sustained success. Alpine instead has been a wash with change that left Szafnauer calling for patience.
He believed there would be no shame in Alpine not becoming a race-winning force (outside of brilliant anomalies like Esteban Ocon's 2021 Budapest triumph) for three years.
That timeline clearly did not compute with Alpine's management and I can imagine Aston Martin and McLaren's leaps forward were the final nail in the coffin of any remaining patience.
Last weekend I asked Szafnauer whether Alpine axing figures like him would derail the likelihood of Alpine achieving its 100 race-plan. He replied "it could do, yeah". Of course Szafnauer would want to defend his own importance but you can't help but feel in this case he's right.