Alex Albon and the Williams Formula 1 team have had no qualms about admitting the emphasis they put on particular tracks and race circumstances where their limited technical package is at its best.
In simple terms, it's a case of fast circuit, low-drag set-up equals good. A lot of tight, twisty corners and a high downforce requirement equals bad.
Albon's seventh- and eighth-place finishes at Montreal and Silverstone respectively that have done the heavy lifting to get Williams up to seventh in the constructors' championship right now (the highest position it's held since 2017) are evidence of that. And it's not a new revelation for 2023; recall Albon starting sixth and finishing 10th at Spa last year and how much being at Monza eased Nyck de Vries' F1 debut as Albon's Williams stand-in.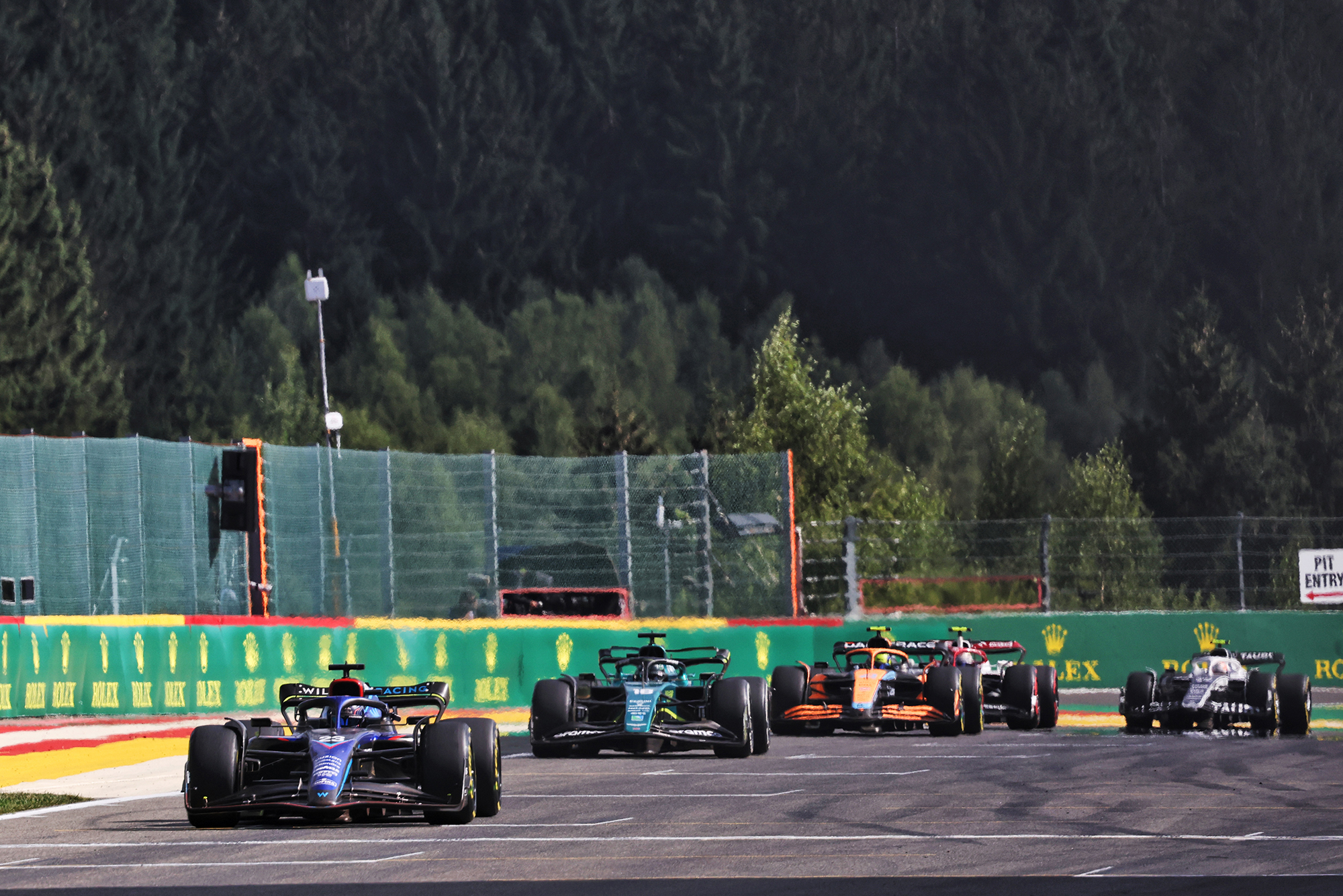 Given that 2022 Belgian Grand Prix performance it's no surprise that Albon and Williams were happy to quickly shrug off a point-less Hungarian GP last weekend and look to Spa with optimism.
But an event that should be one of Williams's best chances of a solid 2023 points haul has so far delivered nothing.
After a Friday qualifying Q1 exit, fourth place in the first segment of sprint shootout qualifying hinted at a better weekend before the messy end to SQ2 left Albon starting 12th. He finished there too.
The poor grand prix qualifying and mediocre sprint result came down to the same problem.
Williams's downforce deficit doesn't hurt it when its low-drag nature is more important. But in slippery conditions, it needs that downforce even on a track where low drag would usually matter more. The root of the poor Friday qualifying result was the Williams wrecking its intermediates before even one flying lap was complete. Given that, an 11-lap sprint on inters wasn't likely to be very fruitful, and so it proved.
"We've been struggling all weekend in this weather, it's this greasy one that we can't really get on top of," Albon explained when asked by The Race to summarise Williams's struggles.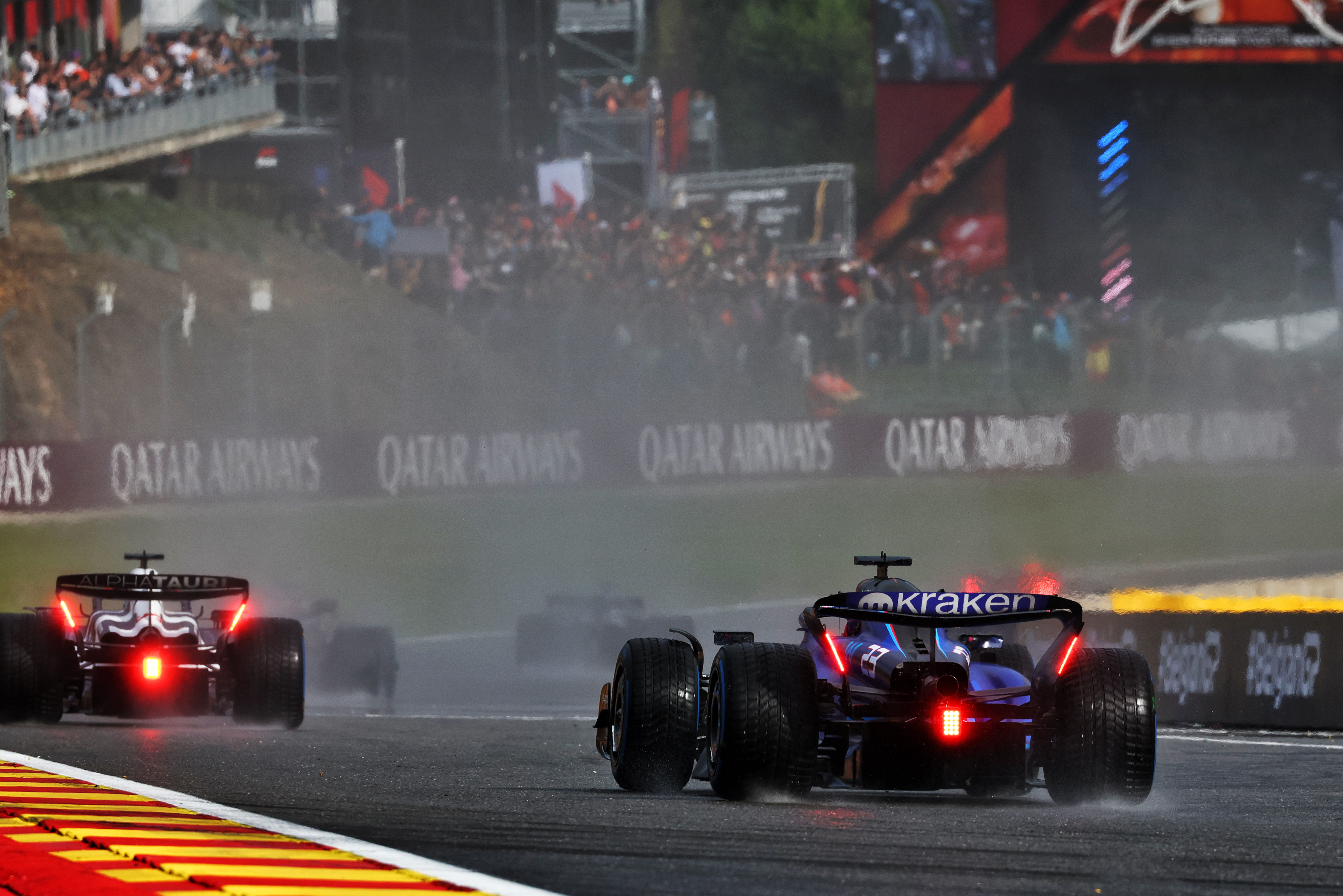 "In sprint quali we felt like we got some understanding of it, but we had new tyres on the car.
"As soon as we were doing more than nine corners, we're overheating our tyres."
He clarified that even "fully wet" would probably be fine for Williams, but the in-between conditions that he called "overheating weather" for the Pirelli intermediates were a real Achilles' heel for the car.
Asked by The Race if he felt the Williams was simply moving around more than rival cars, Albon replied "oh, for sure".
He used Eau Rouge as an example of how the slippery conditions change the situation for Williams, with the famous corner that feeds into Raidillon that's now really a flat-out kink in the dry switching from being a strength to a weakness for his car once it requires a lift and some downforce.
"A lower-downforce set-up can work and it normally does work around here, it worked here last year," Albon explained.
"But you take away Eau Rouge now, because it's not flat [in the damp], and you don't really benefit [from the set-up].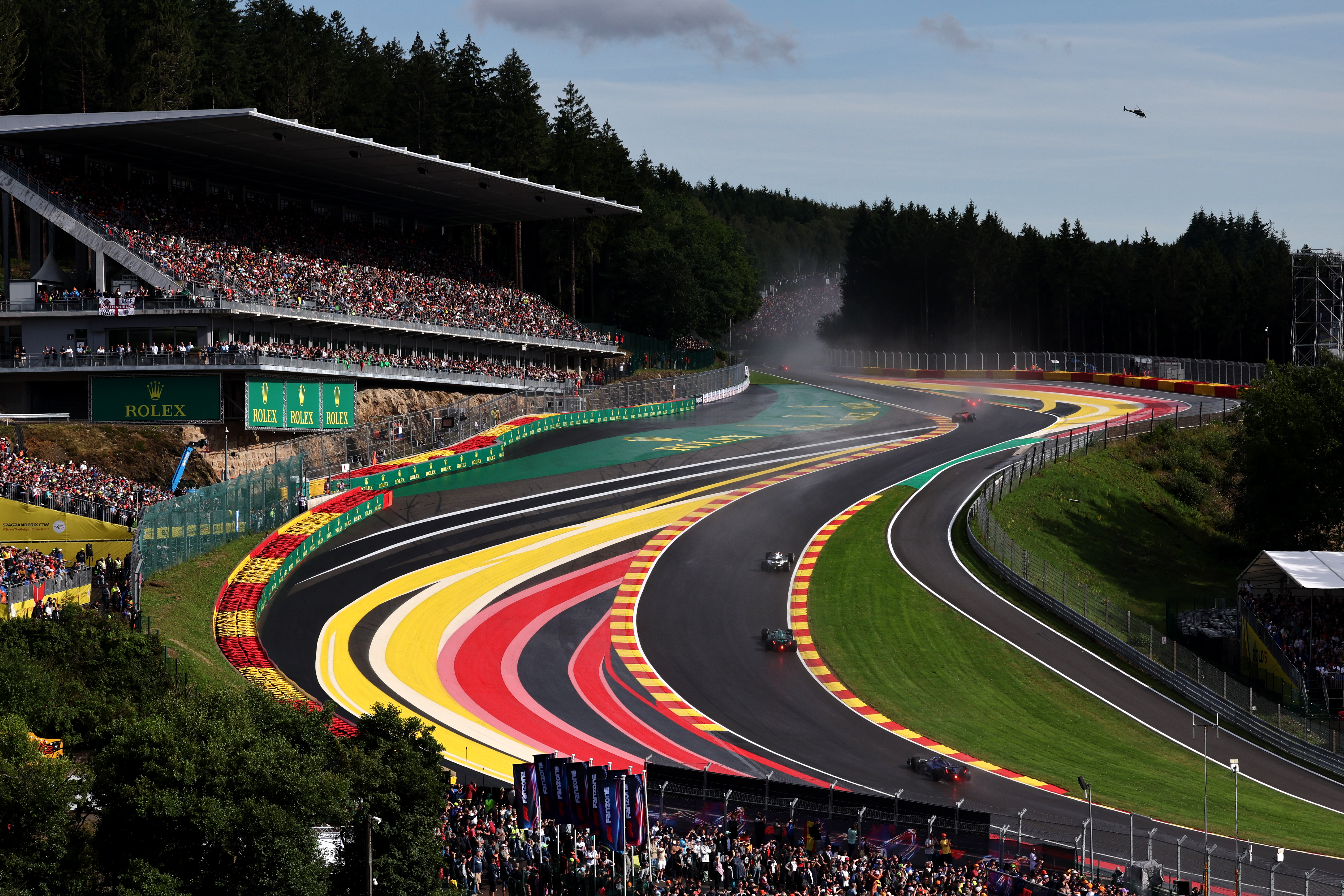 "I'm sure we were 10km/h, 20km/h [6-12mph] slower through Eau Rouge than some of the top teams and you only start overtaking them on the speeds maybe 200m before the braking point, if you know what I mean.
"So you lose all of the advantages and all you do is just slide.
"Corners like Turn 11 [Pouhon], an easy-flat corner, but when you slide through Turn 11 you're overheating the tyre so much for [Turns] 12, 13, 14, 15 [Fagnes to Stavelot].
"It just builds, the heat builds. You're sliding too much."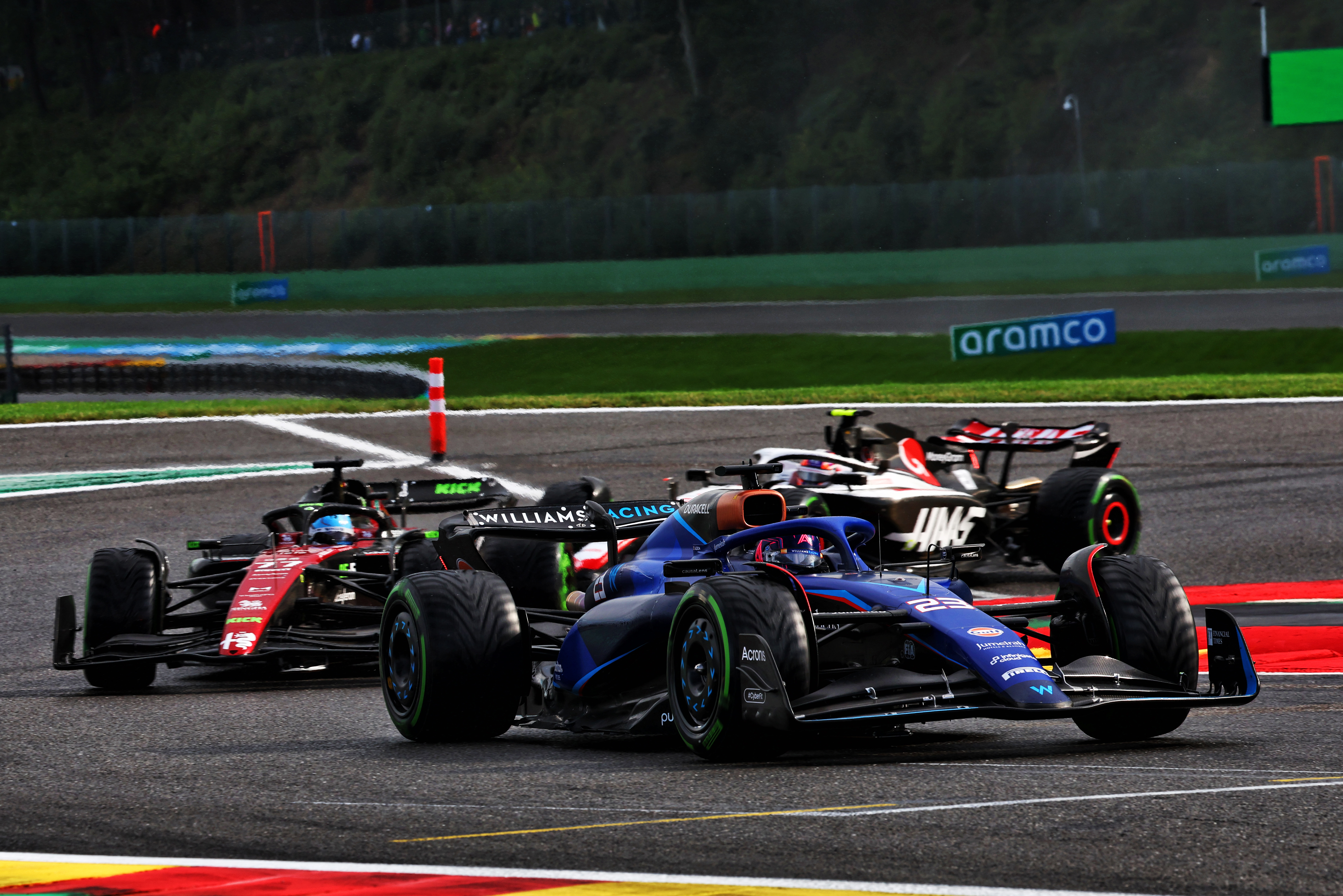 The weekend's not over yet, though. The weather forecast for Sunday is the best of the event so far. Even from 15th on the grid (one place gained via Kevin Magnussen's penalty), Albon may yet be able to pull off the kind of points finish that could be so critical to Williams's season given it and tail-end rivals Haas, Alfa Romeo and AlphaTauri are all likely to rely on a handful of scoring opportunities to settle seventh through 10th places in the constructors' championship.
"If it's dry tomorrow, I think we're in a good place," Albon concluded. "Let's see."