The design of Formula 2's newly revealed car has been underpinned by the championship and the FIA's desire to get more female drivers into the top rung of Formula 1's junior ladder.
F2 unveiled its F1-inspired, next-generation car that will be introduced from 2024 and will be used for at least three seasons on Thursday at Monza.
The new car will feature a range of safety and sustainability improvements compared to its predecessor (used since its introduction in 2018) but it has also been designed with a desire for racing drivers of any physical capability to drive it.
Here it is! The car that we'll drive into a new era! 🤩#F2 #RoadToF1 @fia pic.twitter.com/H81MQnxaqa

— Formula 2 (@Formula2) August 31, 2023
"An extremely key aspect of the development is to make sure that this car and the effort requested by this car, whether it's the steering or braking effort, are available to any kind of drivers," F2 CEO Bruno Michel said after the launch.
"It's something we've put a massive emphasis on together [with the FIA]. It's a very important part of this car."
Since it launched as GP2 in 2005 (the series was later rebranded to F2 in 2017), just one female driver, Tatiana Calderon, has raced in the championship – an obvious current obstruction to ending the 49-year wait for a female driver to race in F1.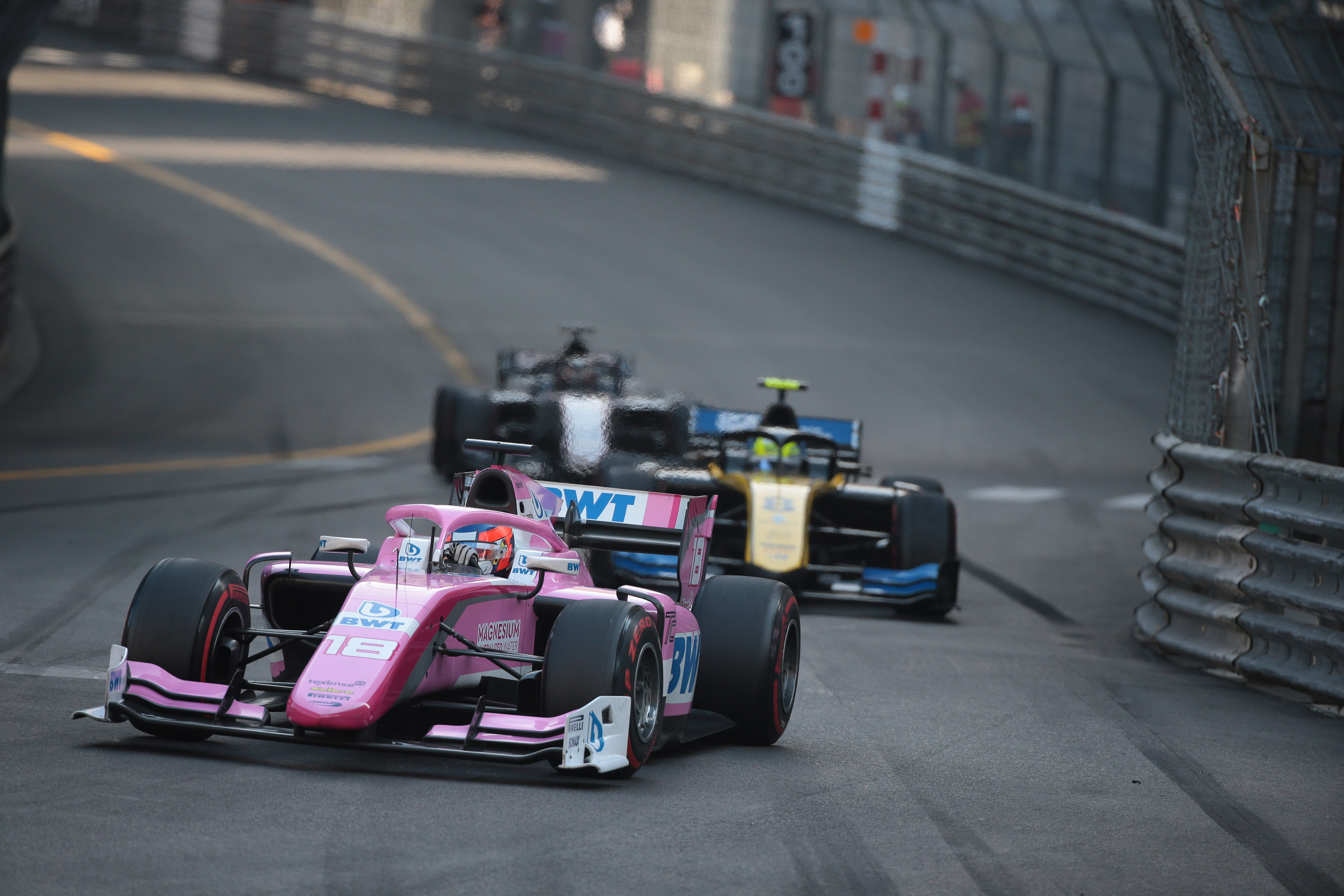 Having been a regular points scorer by the end of her third year in GP3 (now Formula 3), Calderon switched to F2 in 2019 but ended the year as the only full-time driver without a point.
She returned for a partial F2 campaign with Charouz at the end of last year with a best finish of 18th.
Calderon has assisted F2 with the development of the new car, having completed a shakedown with the car in July at the Italian circuit Varano.
This car is more accessible in a number of ways, including a lighter steering. There had been calls from drivers – such as W Series race winner turned Alpine F1 Academy driver coach Alice Powell – for F2 to introduce power steering but F2 has opted for a different solution.
"The FIA has come up with a standard of figures we should achieve in terms of the steering effort [required]," Michel explained.
"We've been working on the geometry of the suspension so we can achieve those figures. We completely feel that power steering is not needed.
"What we've done will also really help drivers with less physical strength than others, let's put it that way."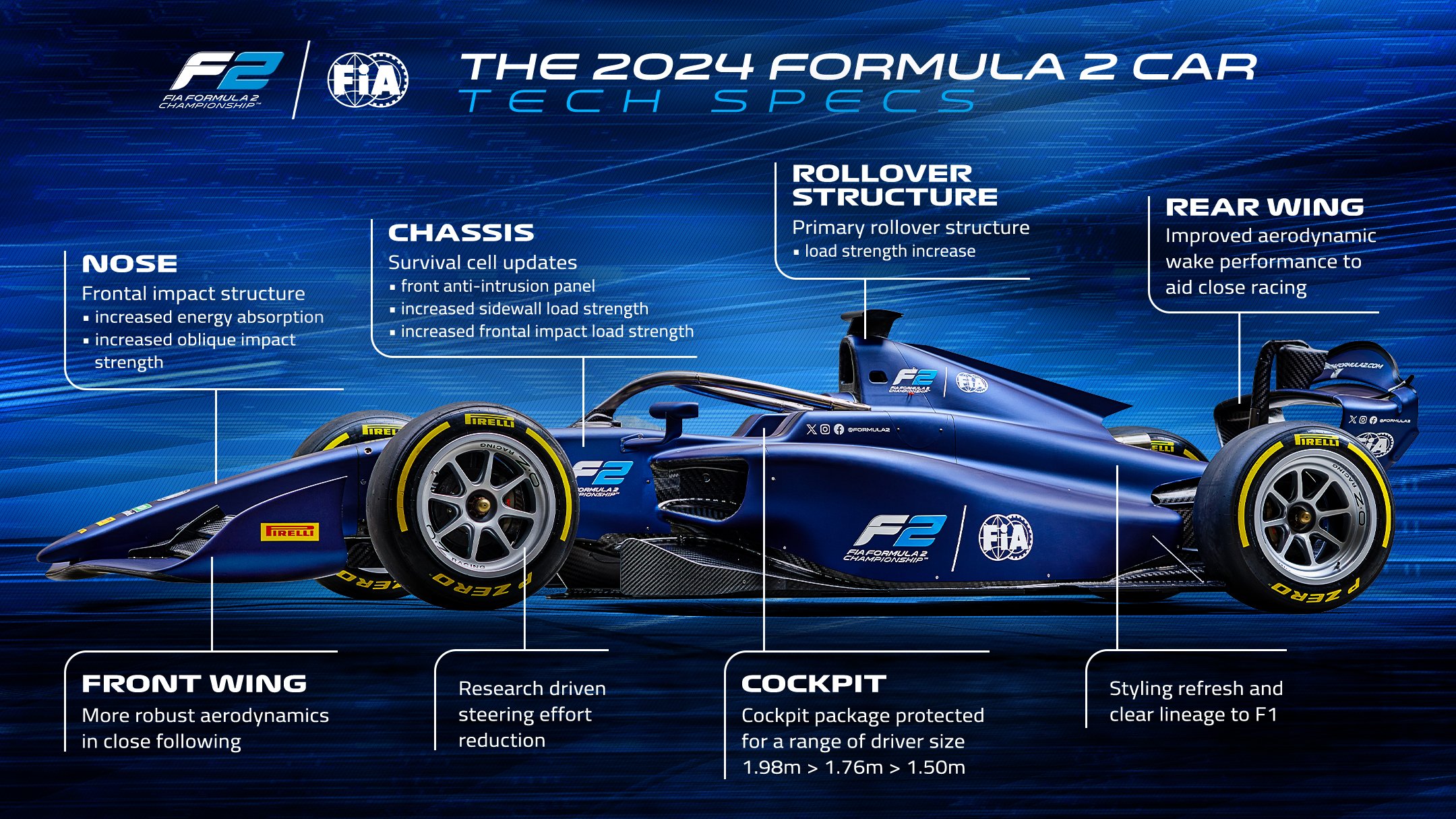 The changes aren't limited to the steering, however, with modifications made to the cockpit, steering wheel and the possibility of a standardised brake pressure, set at a level that won't disadvantage female drivers who'd be compromising the rest of the car set-up by going to that figure.
"We've been working on the cockpit and the [shape] of the cockpit so it was comfortable for any size of driver, I would say from [a height of] 150cm to 185cm more or less," Michel said.
"We want to make sure they will be able to be comfortable in the car.
"We've been working on things like the steering wheel because we had female drivers that had hands a little bit too short to really be able to grab the steering wheel so now, we have the possibility to have a thinner steering wheel to make sure they can grab it.
"And we haven't changed it, but we always have the possibility to also change the braking effort [required]. Actually when we did some tests with female drivers in Formula 3 cars, all the comments we had were not at all on the steering effort but were much more on the braking effort. The fact it was more difficult to put quite heavy pressure on the brake.
"So there's always ways of changing the [brake] cylinders and making it easy. If we want we can impose the same [brake pressure] set-up for everybody which is something which can make a big difference."
The changes have been made as a result of years of data gathering by F2/F3 and the FIA including the all-female Formula 3 tests Michel mentioned that were run in November 2021 and September 2022 with young female drivers from the junior single-seater ladder and sportscars.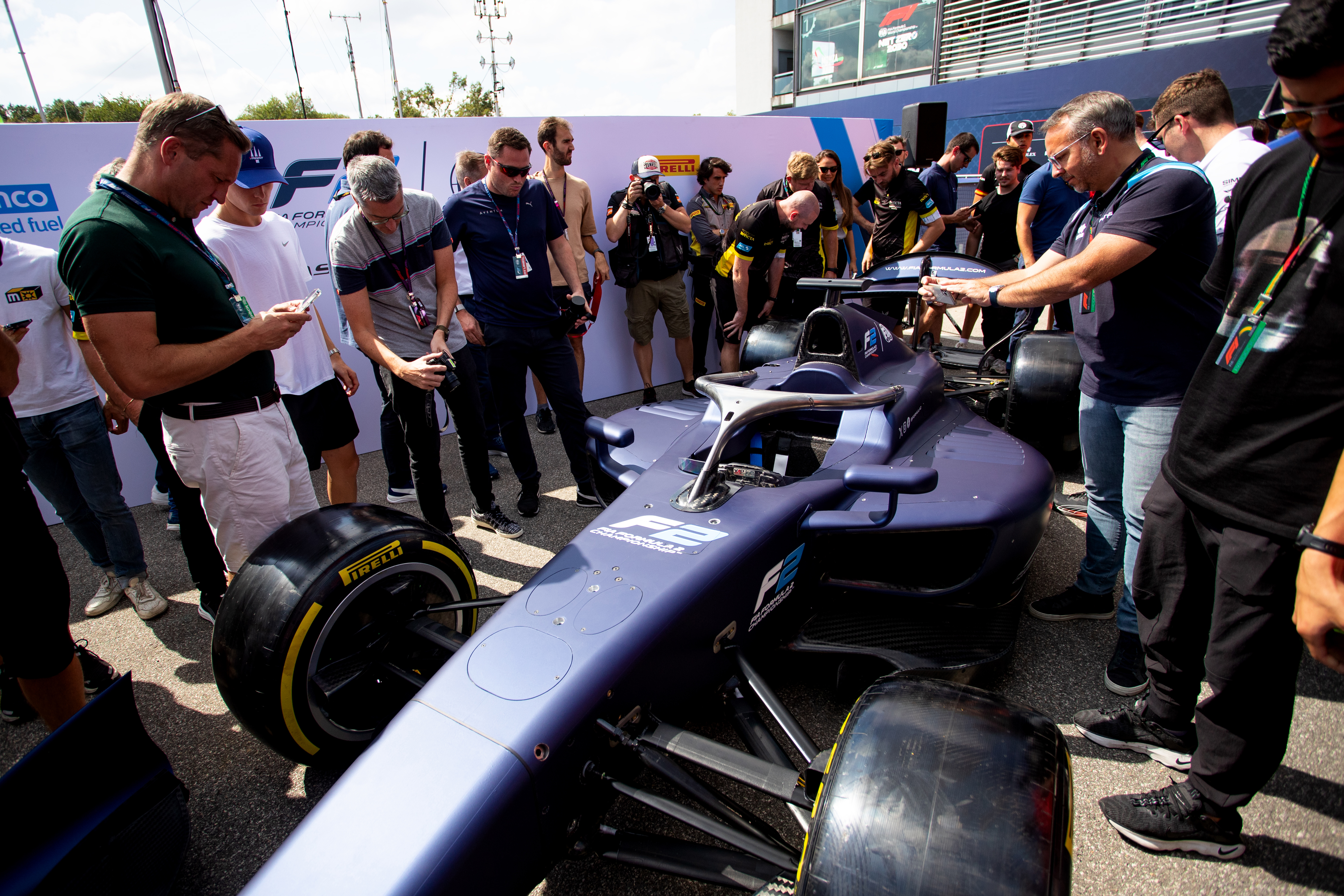 The changes won't be limited to F2 either with an effort to ensure the whole FIA single-seater pyramid removes any potential barriers to women competing.
"There's been a huge effort from the FIA's perspective along with Formula 2 and Formula 3 in order to achieve what we've achieved," FIA deputy president Robert Reid said.
"The first objective was could we find a steering weight that was acceptable for all drivers? One that female drivers would find acceptable, small male drivers would find acceptable, also the top drivers would find acceptable.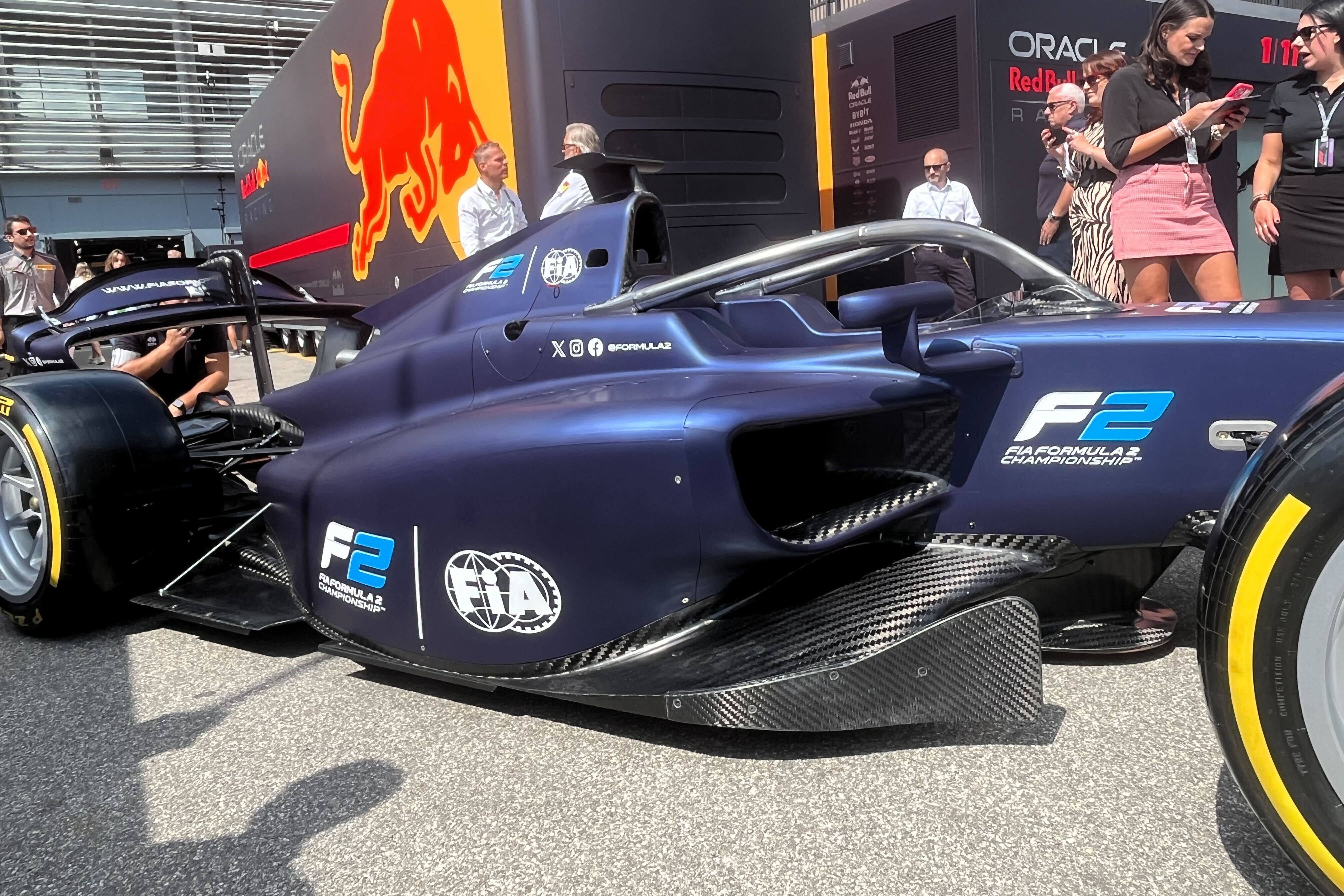 "So we defined what we thought was an acceptable steering weight. The second part was can we then achieve that same steering weight throughout the pyramid?
"The objective is that the steering weight in Formula 4, Formula Regional, Formula 3, Formula 2 is consistent.
"Certainly for me, it's something I'm very proud that our guys at the FIA have been able to do this. There's been a lot of talk about power steering and to find a [different] solution that works across the whole FIA single-seater pyramid is a really good option."
The Race says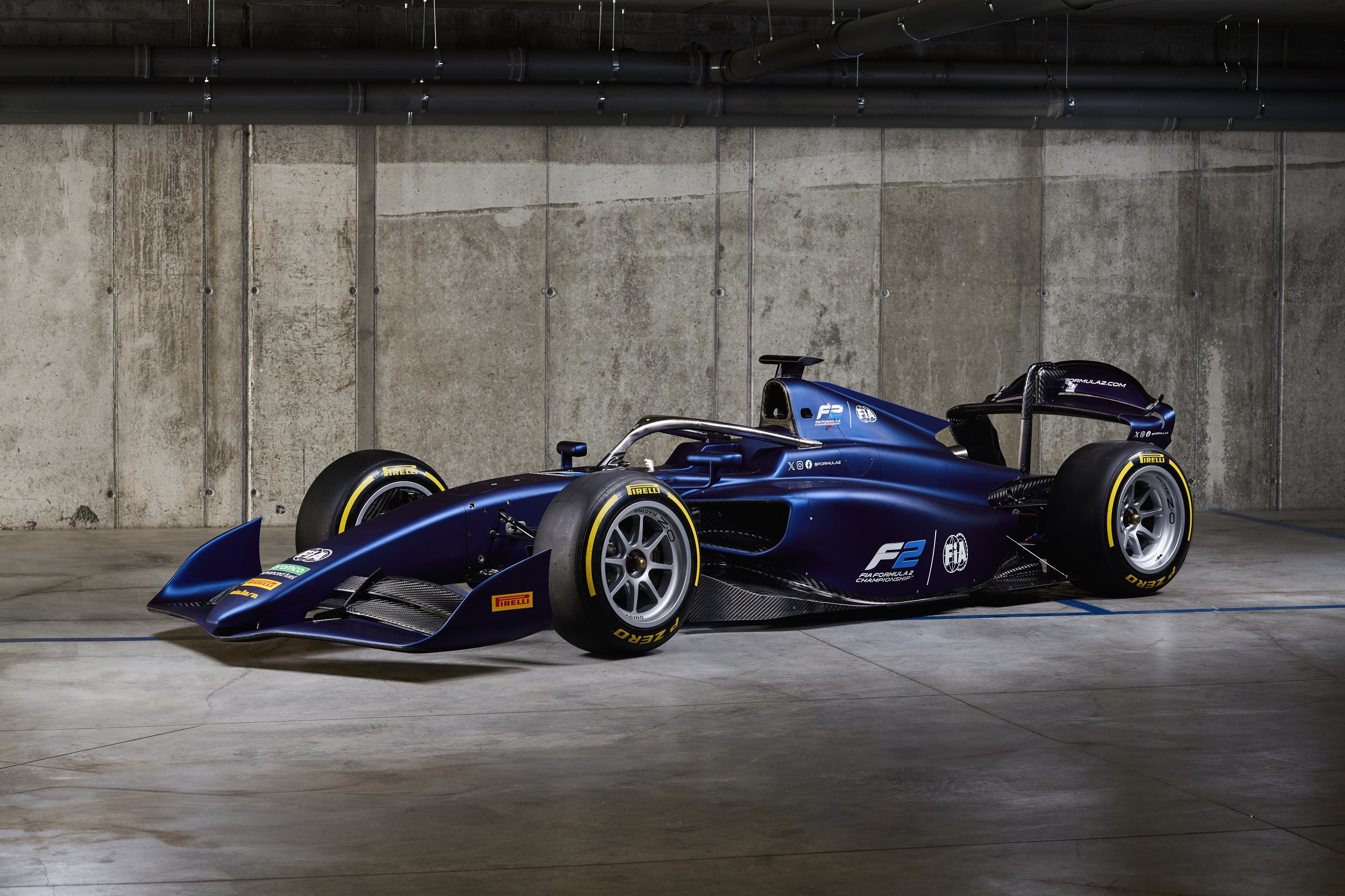 This isn't about building a car around female drivers nor is it a suggestion that every female driver can't cope with the physical demands of current F2 cars. Plenty could.
It's about reversing baked-in characteristics that have made it more difficult for some female drivers to step up to F2.
"Pourchaire [Sauber Academy driver and 2023 F2 title hopeful Theo Pourchaire] was in an F2 car when he was 16, I don't know if that will ever happen with a female," Alpine F1 Academy driver Abbi Pulling told me last year.
And that cuts to the key point. Physical development is different in males and females so there shouldn't be barriers to young women racing in the top rungs of the ladder if they're fast enough.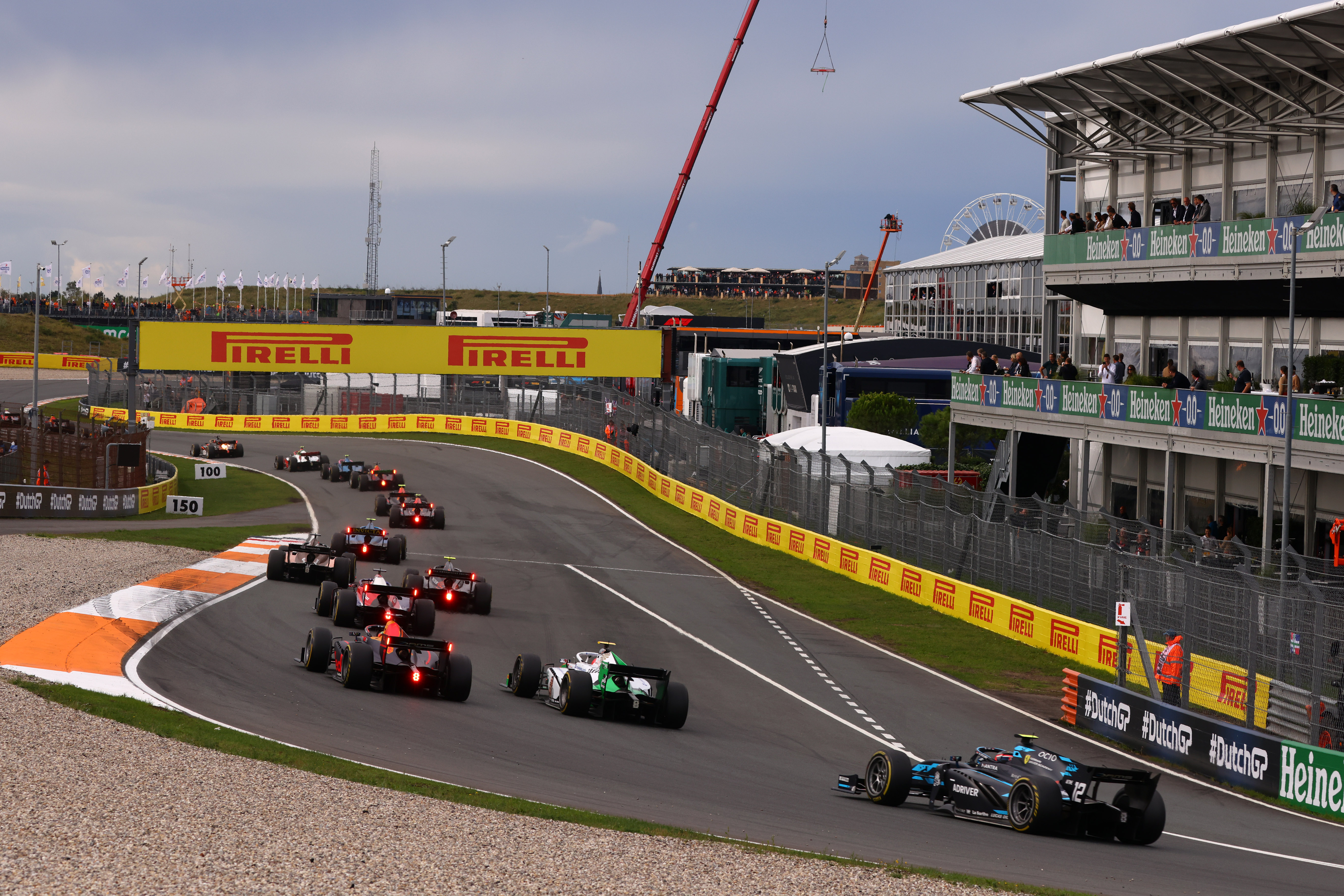 Whether or not there are fast enough female drivers on the ladder right now to get to F2 is a different point. It's about making sure the series is ready for when there inevitably will be those fast enough.
It's not handing an unfair advantage to female drivers through artificial means, it's about taking away some of the intrinsic advantages that most male drivers have over some of their female counterparts.
The changes are evidence-based and there's a clear logic behind them. Of course, real-world evidence within a competitive F2 season will be needed to verify the success of the changes and that might not even come in 2024 (or 2025), with Alpine-backed Sophia Floersch the only female driver directly below F2 in F3 right now.
But the changes are promising and while the immediate impact might not be visible – the changes made further down the pyramid should be – one day it might make a big difference with the right young female driver.