Lewis Hamilton committing to at least two more years in Formula 1 with Mercedes may not be a bombshell piece of news.
But given how Mercedes has toiled since the start of the 2022 F1 season, the manner in which he lost what would have been his record eighth world championship title in 2021, and the fact there now won't be any vacancies in Mercedes' line-up until at least 2026, the announcement that he and George Russell are staying put until the end of F1's current rules package is still hugely significant.
Here are our writers' initial reactions:
THE MOMENT FOR A TEAM SWITCH HAD PASSED
Edd Straw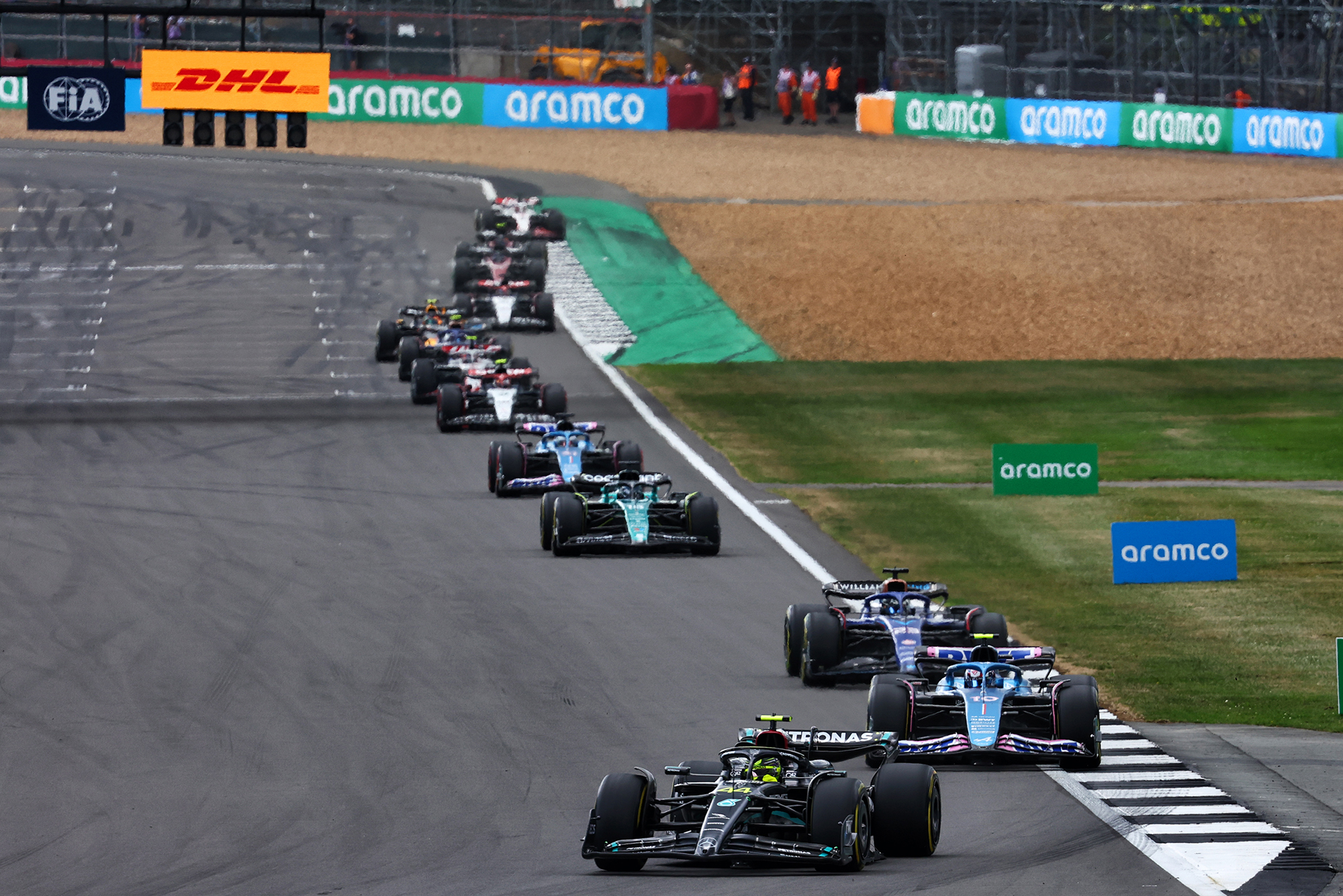 In terms of the big picture, Lewis Hamilton's decision-making process was likely straightforward. Moving to another team at this stage in his career, especially given Mercedes still has the raw materials needed to take on Red Bull, wasn't a realistic option because none of the alternatives offered better prospects on the timeline.
So the questions he had to ask himself is does he still want to compete and, if so, for how long?
The answers to those questions were yes and 'for at least two more seasons', so everything beyond that will have been details.
Presumably, it's the carrot of an eighth F1 title that has motivated Hamilton to stay on. Provided the same desire that powered him to so much success burns inside him, and only he can judge that, then it is a sound decision. And there's every chance it can lead to more success given Hamilton is still eminently capable of performing at a sky-high level.
THERE'S NOW A CLEAR TIMEFRAME FOR TITLE NO.8
Mark Hughes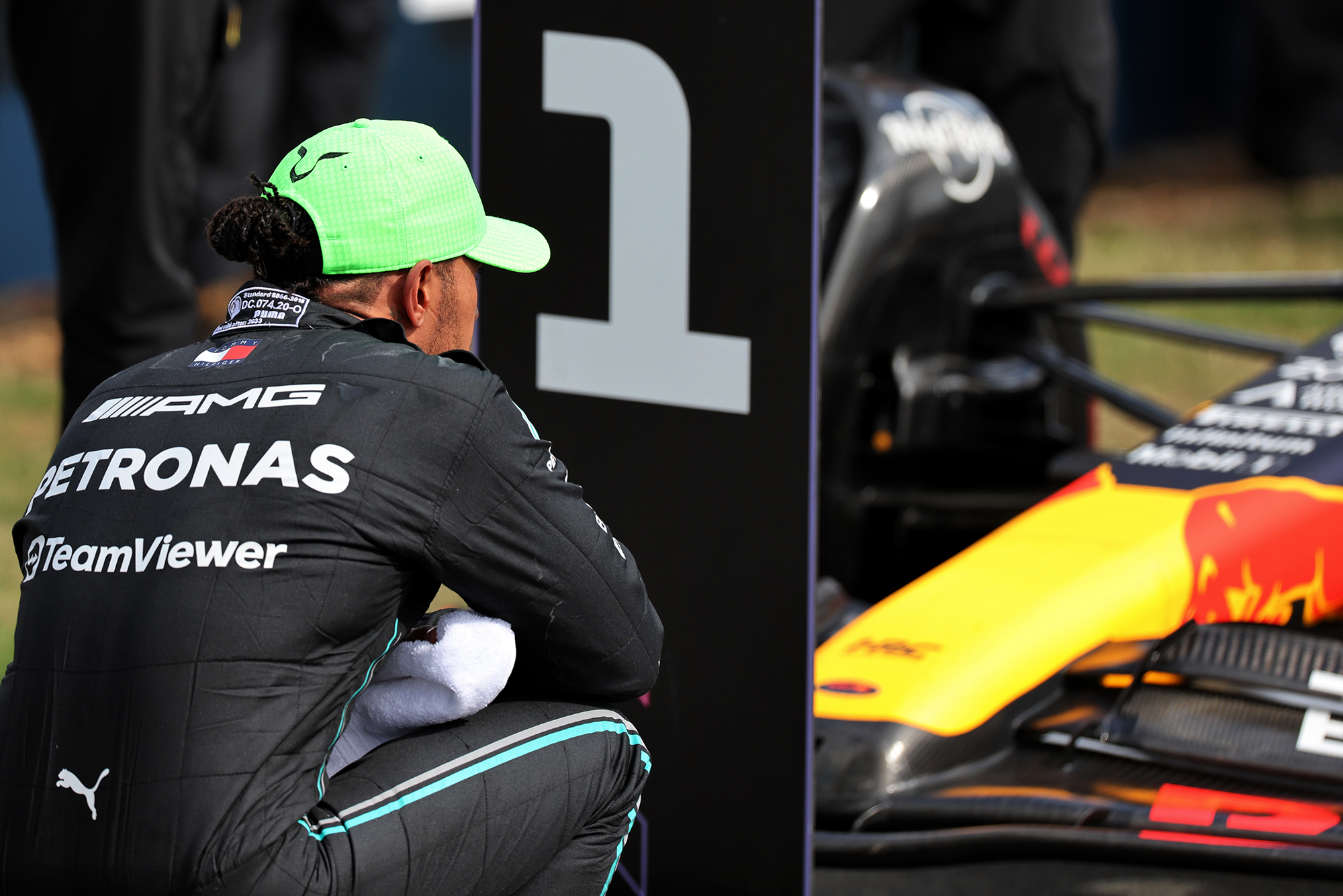 Recently Lewis has specifically mentioned how he relishes the idea of taking on Max Verstappen on equal terms once again. Memories are short and despite Hamilton's record-setting track record, such is Verstappen's current dominance and stature that Hamilton perhaps feels extra motivated to remind the world of his own level.
Two years gives him a very clearly defined timeframe on getting that eighth title, something to give structure to his task. He seems massively motivated to prove his point.
But where will that motivation go if Mercedes can't give him a car to achieve that? It has two years to do so. Continuing for year after year in a less than fully competitive car is not something it's easy to imagine him wearing.
A FERRARI SWITCH WOULD'VE BEEN FUN – BUT POINTLESS
Scott Mitchell-Malm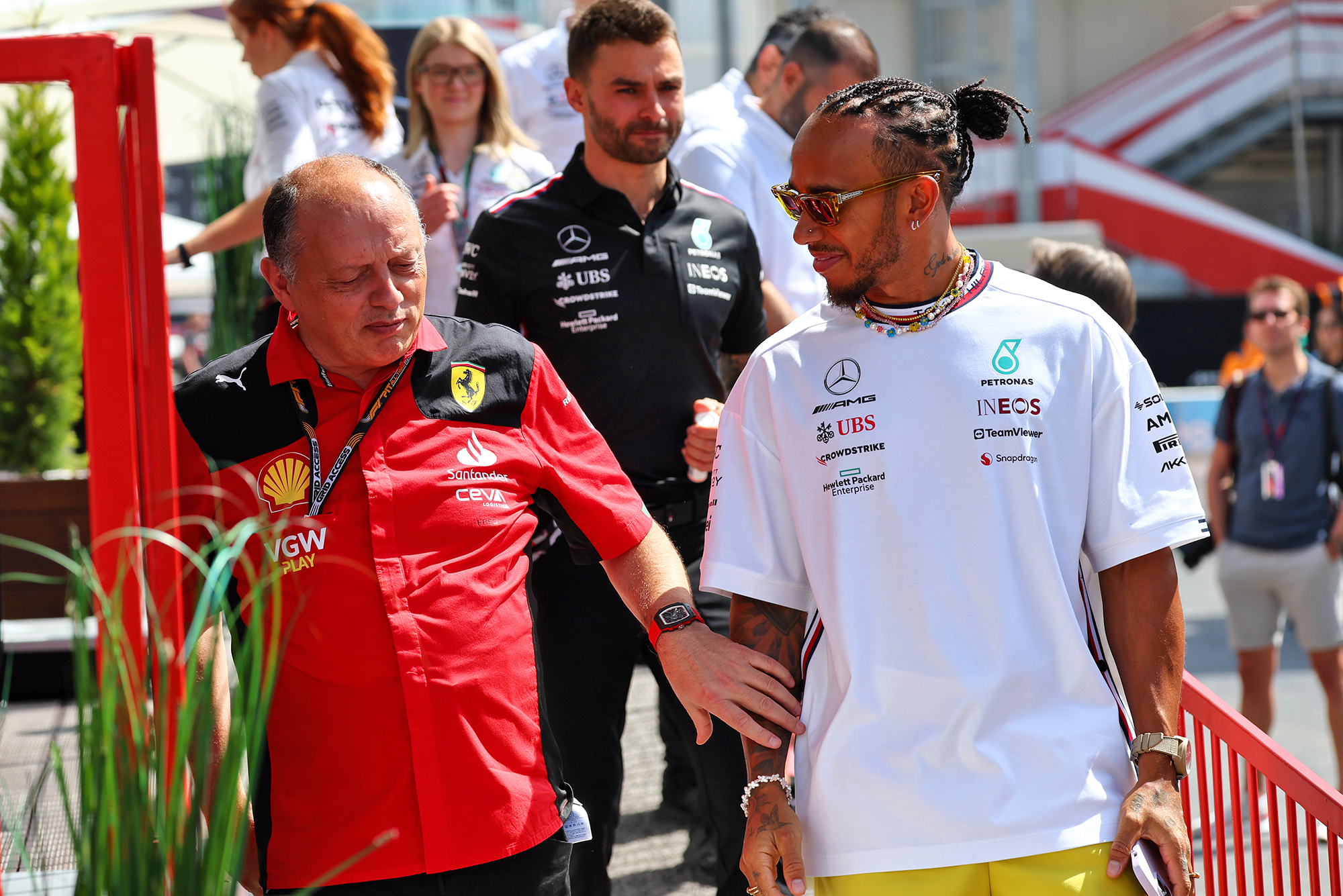 If there was ever a time to switch to Ferrari it would have been now – Mercedes struggling, the twilight of Hamilton's career, and Ferrari in (another) restructuring. It would have been a cool story and a fun thing to witness.
But it would also have been pointless.
Ferrari, realistically, can't offer anything Mercedes can't competitively. The fact is that while both are underachieving against their expectations and resources there is a different in the quality of the operations. Mercedes doesn't always get it right but generally it is performing better than Ferrari.
If I were Hamilton I'd have more faith in Mercedes getting it together and fighting Red Bull in the next two seasons than Ferrari. And that's all that should really matter to someone as competitively driven as he is.
F1'S NEXT MASSIVE DRIVER RESHUFFLE IS POSTPONED
Ben Anderson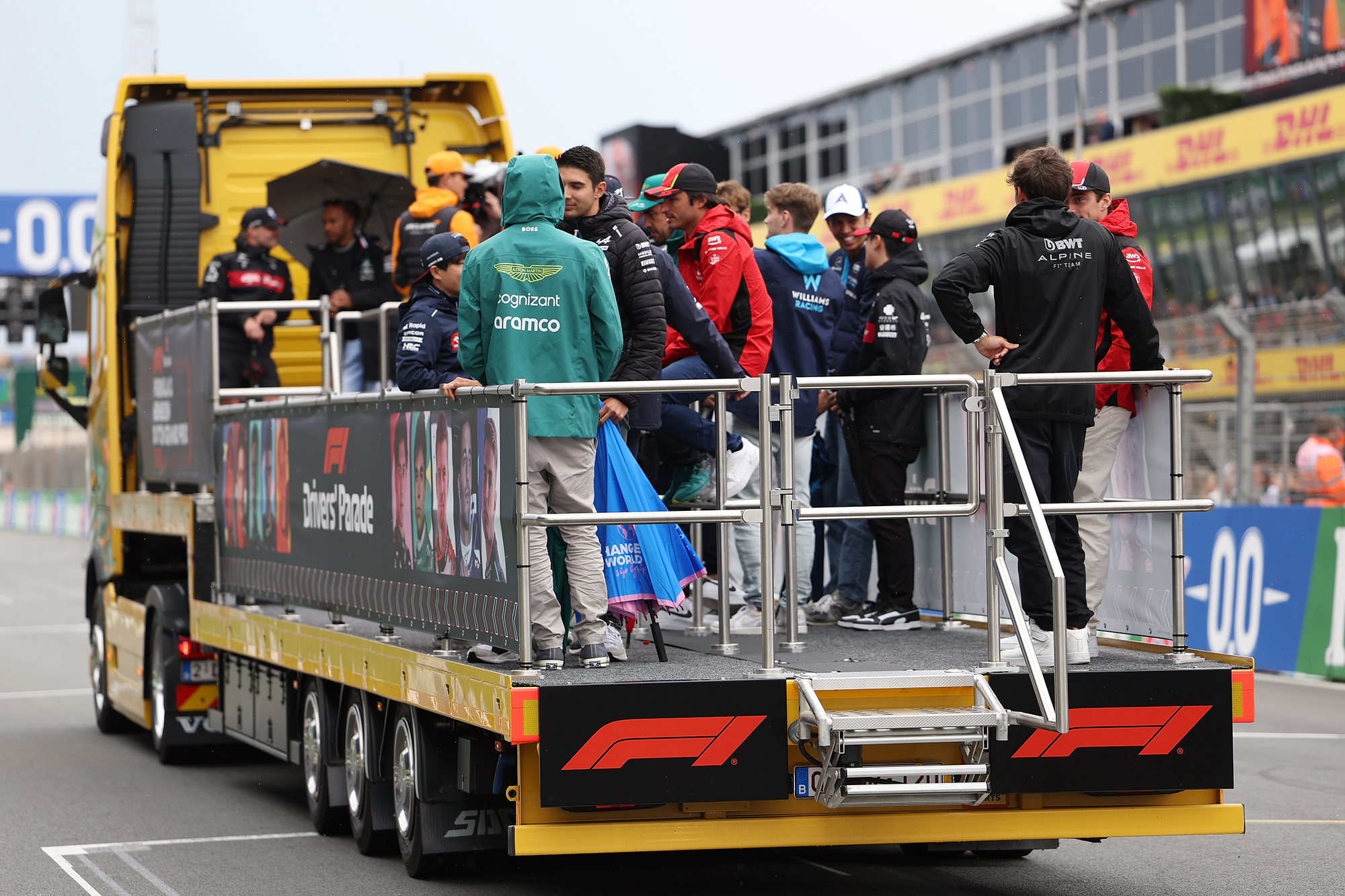 This looks to me like the first sign of what was looking like a potentially very open driver market for 2025 closing up.
Not so long ago we had rumours of Ferrari's Charles Leclerc making a shock switch to Mercedes and Hamilton going the other way. And before Mercedes' announcement we had all but a handful of drivers (Verstappen, Lando Norris definitely; Fernando Alonso and Pierre Gasly too unless options are exercised) due to become free agents for 2025.
Recently there has become a growing acceptance that Red Bull is looking uncatchable until F1 enacts another major rules change for 2026, which means the next two seasons are pretty much a holding pattern until then.
When Ferrari was challenging Red Bull for poles and wins, and Mercedes was recovering from an awful start to 2022 to become a race winner again, the competitive situation looked more open.
Now, most driver moves within the top half of the grid look like a sideways switch at best. Would Leclerc be much better off at Mercedes than Ferrari right now, or Hamilton at Ferrari instead of Mercedes? The teams immediately behind Red Bull are so close that it's basically much of muchness.
Yes, Aston Martin and McLaren are upwardly mobile again, but not so upwardly mobile that they look like potential championship contenders in the near-term. It's probably a case of 'better the team you know' at this stage, given there is only one clearly better seat potentially available soon – and even then that would mean going up against Verstappen in a team that he's very much made his own.
So it's logical for F1's other top drivers to stay the course until the end of 2025 and then survey the changing landscape for 2026, by which time teams will be getting ready for a fresh influx of engine manufacturers: Audi, Ford and Honda, new rules, the potential overthrow of Red Bull (doing its own engine) and the possible retirement of a disillusioned Verstappen – at which point all bets will be off.
RUSSELL HAS TO BIDE HIS TIME
Valentin Khorounzhiy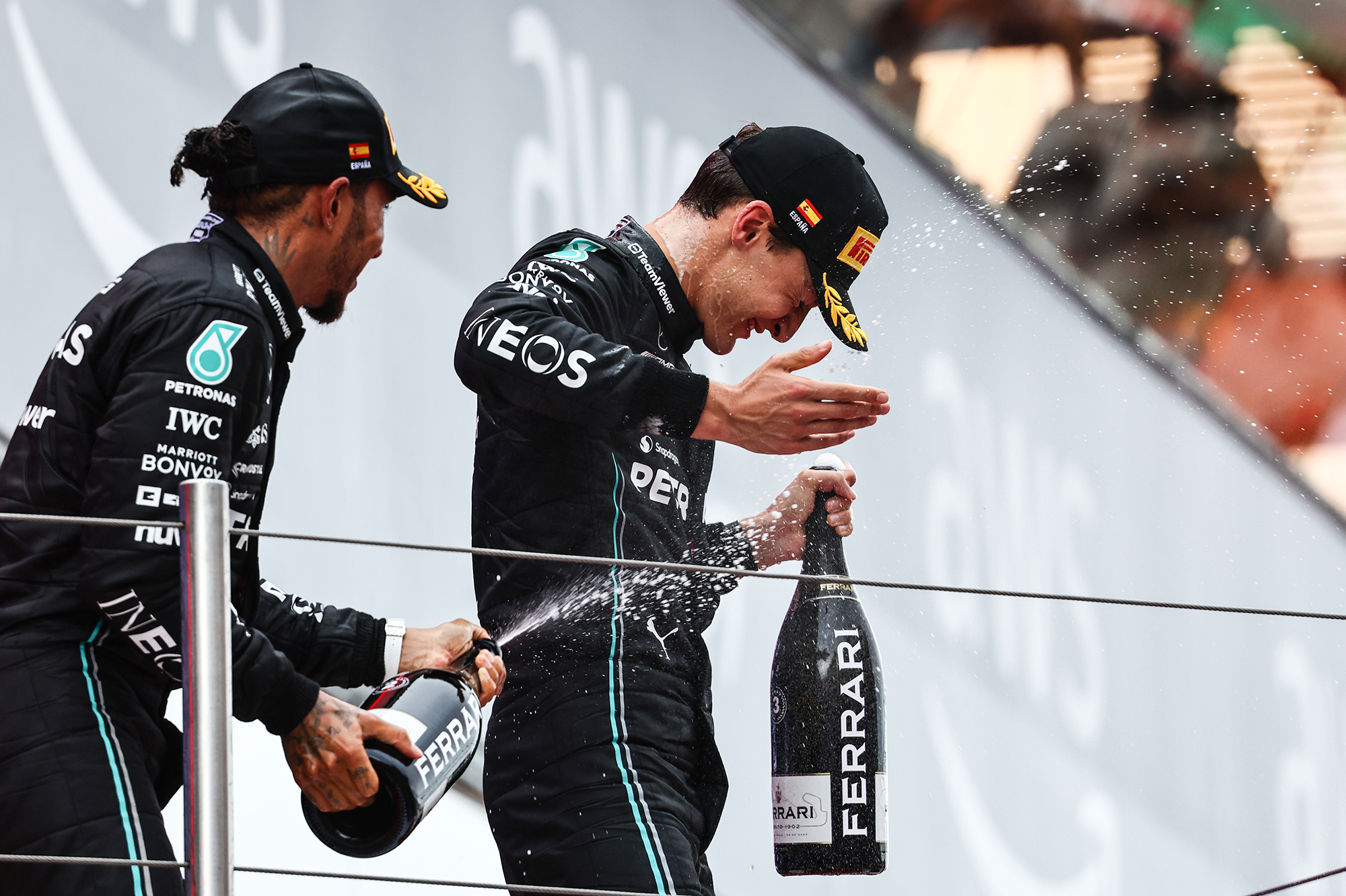 Russell will probably have expected to have something resembling Mercedes number one status – or at least the advantage of having been embedded in the team much longer than whoever his new team-mate is – before 2025.
Hamilton's contract extension, combined with his steadfast refusal to decline in terms of form, means the wait for the official succession, the passing of the torch if you will, goes on.
Compare it to how it was for Leclerc at Ferrari. It took one season for Leclerc to fully wrestle the team away from Sebastian Vettel, it took one more to completely obliterate his legendary team-mate.
Russell compared to Hamilton very well in 2022, but that next step, consistently beating him, hasn't come – far from it, as of late. If Russell were in that 'Leclerc year two' position right now, Hamilton would probably not be staying.
In a way though, it is academic. Mercedes knows how good Hamilton is, so simply being a good match won't damage Russell's standing longer-term – and shorter-term it's the kind of thing that only matters when you're fighting for the title.
After all, yes, Leclerc did conclusively assert himself as Ferrari's talisman and main title hope in 2019-20. Has it really done him all that much good since?
HE'LL SURELY RACE ON INTO 2026 TOO
Josh Suttill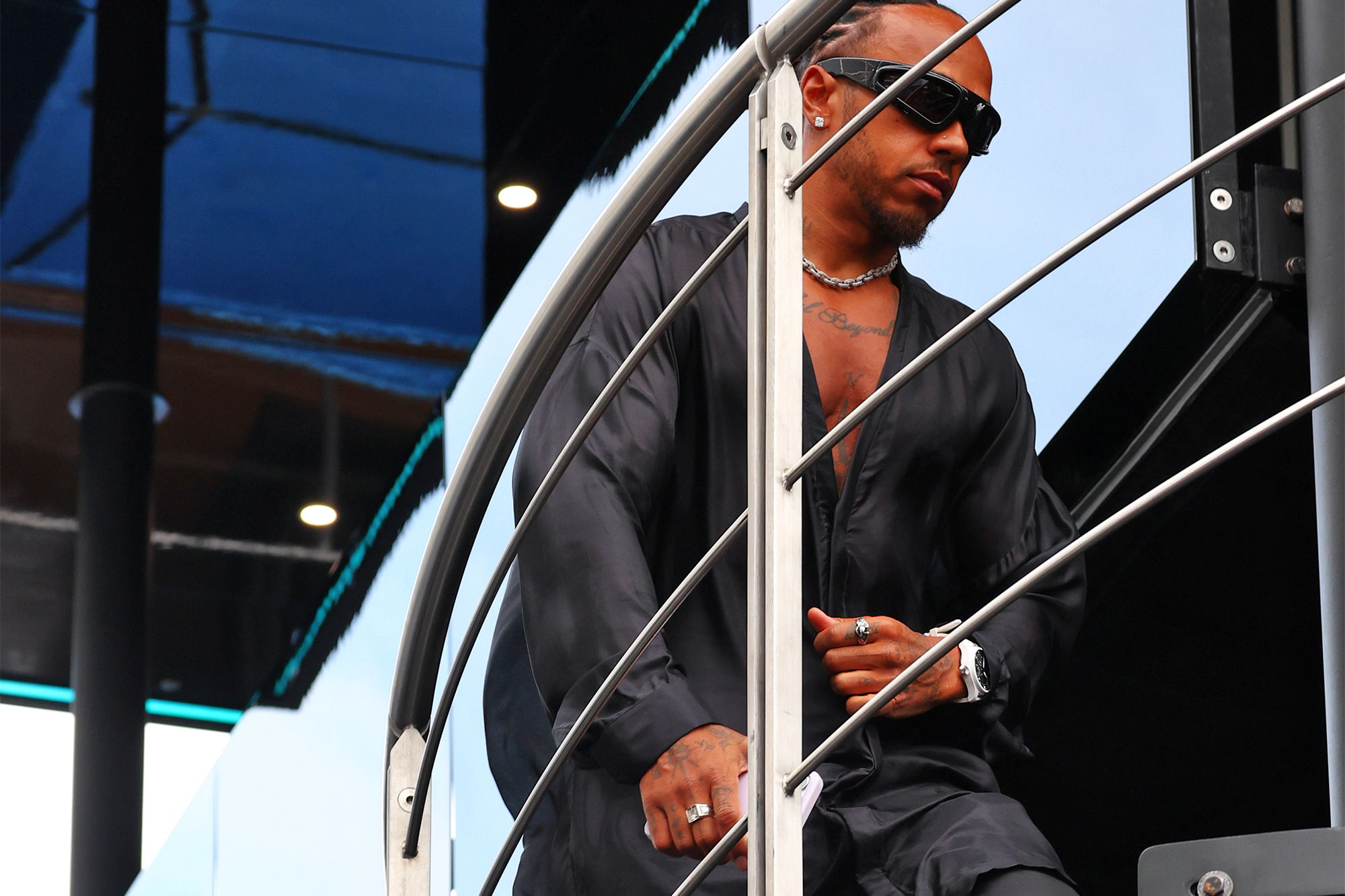 Should Mercedes fail to deliver Hamilton a title-challenging car in either of the next two years, I can't see the logic in him then walking away right before a change of regulation that could massively reshuffle the pecking order.
Imagine the anguish if he walked away at the end of 2025 and saw Russell or whoever replaces him returning Mercedes to title glory in 2026?
He'll only be 41 at the start of 2026 and he's showing no signs of slowing down. His desire for the eighth world title he still believes he unfairly lost in 2021 burns as brightly as ever and I don't think two more years of falling short will change that.
Mercedes faltering for a second consecutive rules reset would change it though and then an exit at the end of 2026 – either with a title in hand or another crushing disappointment seems the more logical endgame to me.
Hamilton at Ferrari was a missed opportunity
Gary Anderson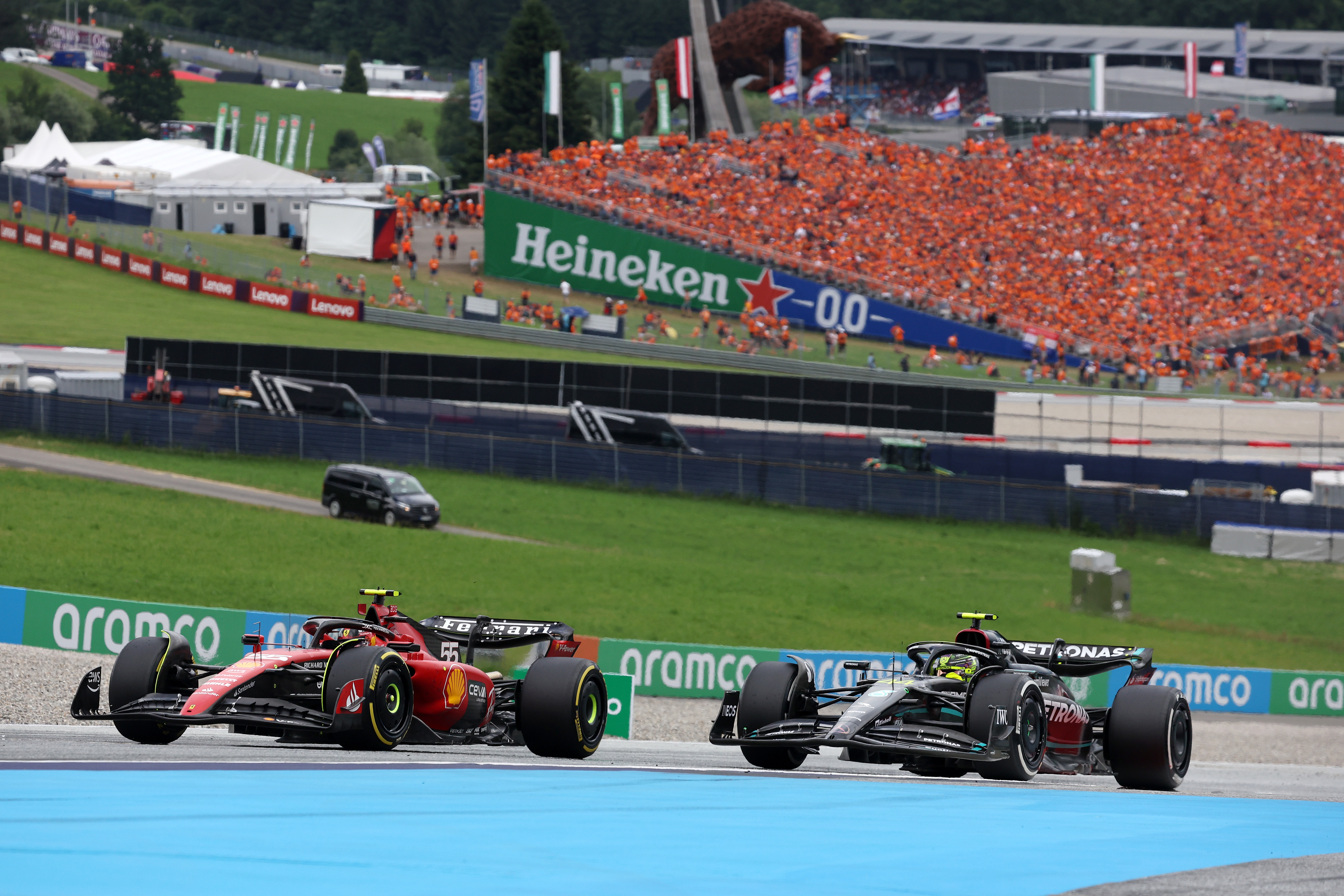 We all knew it was in the pipeline, however it did take longer than any of us thought it would so I wouldn't be surprised if there was a proviso in there somewhere that if the car is not a potential championship-winning package then he can jump ship.
I think Russell will be just fine with Hamilton staying there for another two years, it takes some of the pressure off him as Hamilton is still its measure of how competitive Mercedes is and if Russell beats him well, say no more.
My disappointment I suppose is that we will never see him in a Ferrari, I think that would have been a new challenge for him and to be honest it could just have been the correct timing.
Ferrari is under huge pressure to step up its game and he could have been part of that and if he had won his eighth drivers' championship with it in say 2025 he would have been give the keys to Rome.
WE GET TO SEE THE RUSSELL FIGHT PLAY OUT PROPERLY
Matt Beer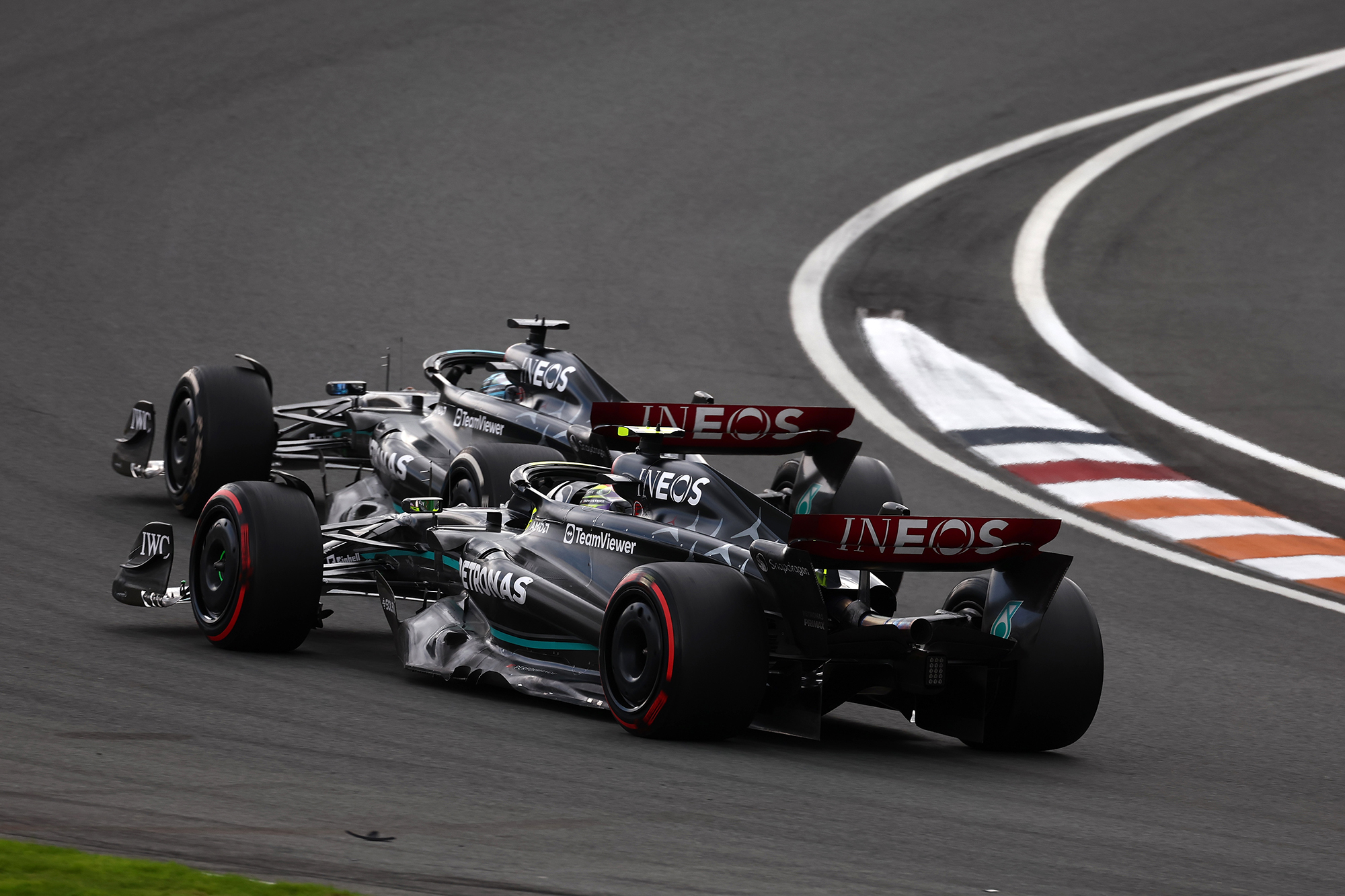 I initially thought two more years with Hamilton in situ at Mercedes was bad news for Russell's F1 career. It actually might be. But for the rest of the world, it's potentially quite fun – especially if Mercedes gets more competitive over the two years ahead.
It creates the potential for a crossover point where Russell's Mercedes acclimatisation period is fully over and he's competitive enough to be its title hope, and Hamilton hasn't yet faded. Ideally – in terms of avoiding intra-team headaches or its drivers taking points off each other just as a title might be on the cards again – Mercedes would probably want that crossover point to happen just as Hamilton walks away from F1. It now seems unlikely the timing will be that tidy.
Instead there's either a brilliant internal battle to be fought out on track, or if Hamilton outperforms Russell to the degree that Mercedes starts to doubt it's picked the right driver to lead it post-Hamilton, then there's a massive driver market scramble going up in mid-2025.