Disqualifications for excess plank wear are rare in Formula 1, but that doesn't mean it's not a constant concern for teams and has demanded even more attention since the introduction of the ground effect regulations at the start of last year.
That's why it's a surprise to see both Mercedes and Ferrari being caught out by it in the United States Grand Prix. Lewis Hamilton lost second place and Charles Leclerc sixth to something that really shouldn't happen given the level of preparation that goes into setting up these cars even on sprint weekends.
The plank was introduced in the middle of 1994 at the German Grand Prix as part of a series of big changes following the deaths of Roland Ratzenberger and Ayrton Senna on that terrible weekend at Imola.
It's called a wooden plank, but in reality, it's a densified wood laminate. That means it's been subjected to enormous compression and therefore extremely strong. It raised the ride height by 10mm, which had an impact on downforce and contributed to making the cars slower.
Even with the plank being a very high-density material, its introduction meant that you had to make sure the car wasn't hitting the ground quite so hard - this was something that was thought to have contributed to Senna's accident, with his tyres low on pressure after the safety car restart.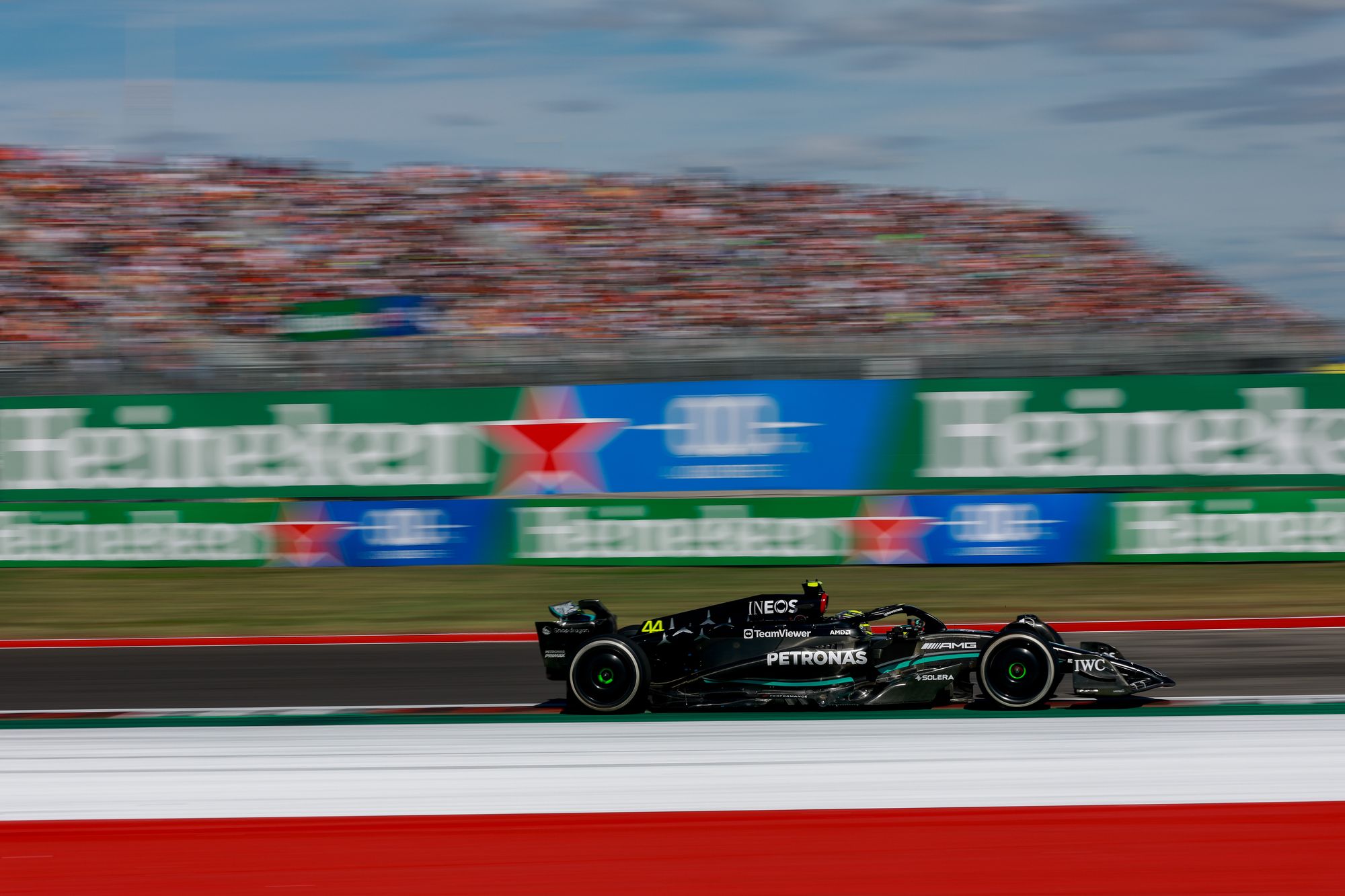 In the early days of the rule, it was quite difficult to make sure that you were going to be legal after a race - one quick trip over a kerb and that was it, so the drivers had to be extra careful.
Michael Schumacher was disqualified in Spa that first year because of plank wear - in this case, it was a very small area of the front corner of the plank that was worn but still by the letter of the regulations illegal.
After that, there were various skid positions introduced and the areas that would be measured were defined. Basically, at this point it meant that the teams could control the plank wear themselves - but it did mean that a regulation now existed that wasn't really serving much purpose, as we had a 'wooden plank' which you weren't allowed to wear out but with tungsten skids placed into it to stop the wear.
When those skids we introduced, a maximum skid area wasn't actually provided. So for Barcelona in 1999 with Stewart, we decided to test the limits. As the cars in those days were built well under the minimum weight limit we made a complete brass skid - it was inside a picture frame made from the high-density plank material so complied with the letter of the law.
It didn't really matter as we finished out of the points but post-race we were disqualified. I can't really remember the reason other than that we were 'taking the piss' but it meant that the skids now had a maximum area.
I must admit that almost 30 years from its introduction and 23 years since we tried to 'take the piss' and we are still getting disqualifications from this problem shows that it is a regulation that has stood the test of time, and it is simple.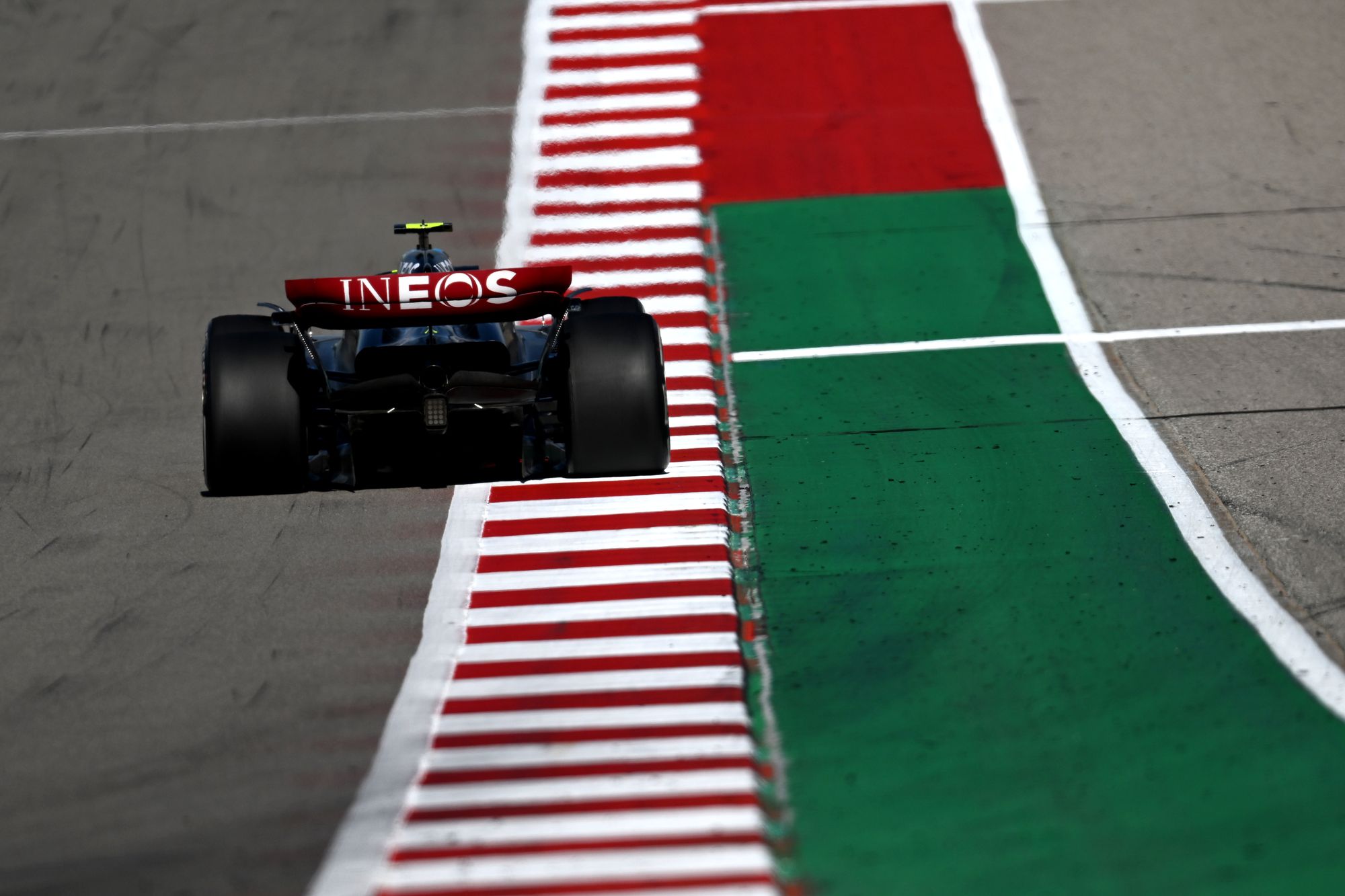 It is, as mentioned earlier, more difficult with these ground-effect cars that by definition need to run close to the ground, especially over a compressed sprint weekend with parc ferme kicking in on Friday. But even still, as opposed to starting with the ride height low and raising it, you could start with it high and go lower. That way, if you run out of time to optimise the ride height, you will at least always be on the safe side.
To make it easier for everyone involved there are holes in certain positions on the plank, the plank is measured around the periphery of these holes so it is quite easy to monitor wear.
The plank never wears evenly - it is always at one of the front corners or the edge that gets the wear as you ride over the kerbs. I suppose it should be a reasonable deterrent as far as track limits are concerned and perhaps now that a couple of cars have been disqualified because of it, teams and drivers might just think about it a little bit more.
Plank wear is a simple black-and-white rule, the areas that will be measured are well-defined and, as with any part of the car's set-up, it needs to be checked and monitored.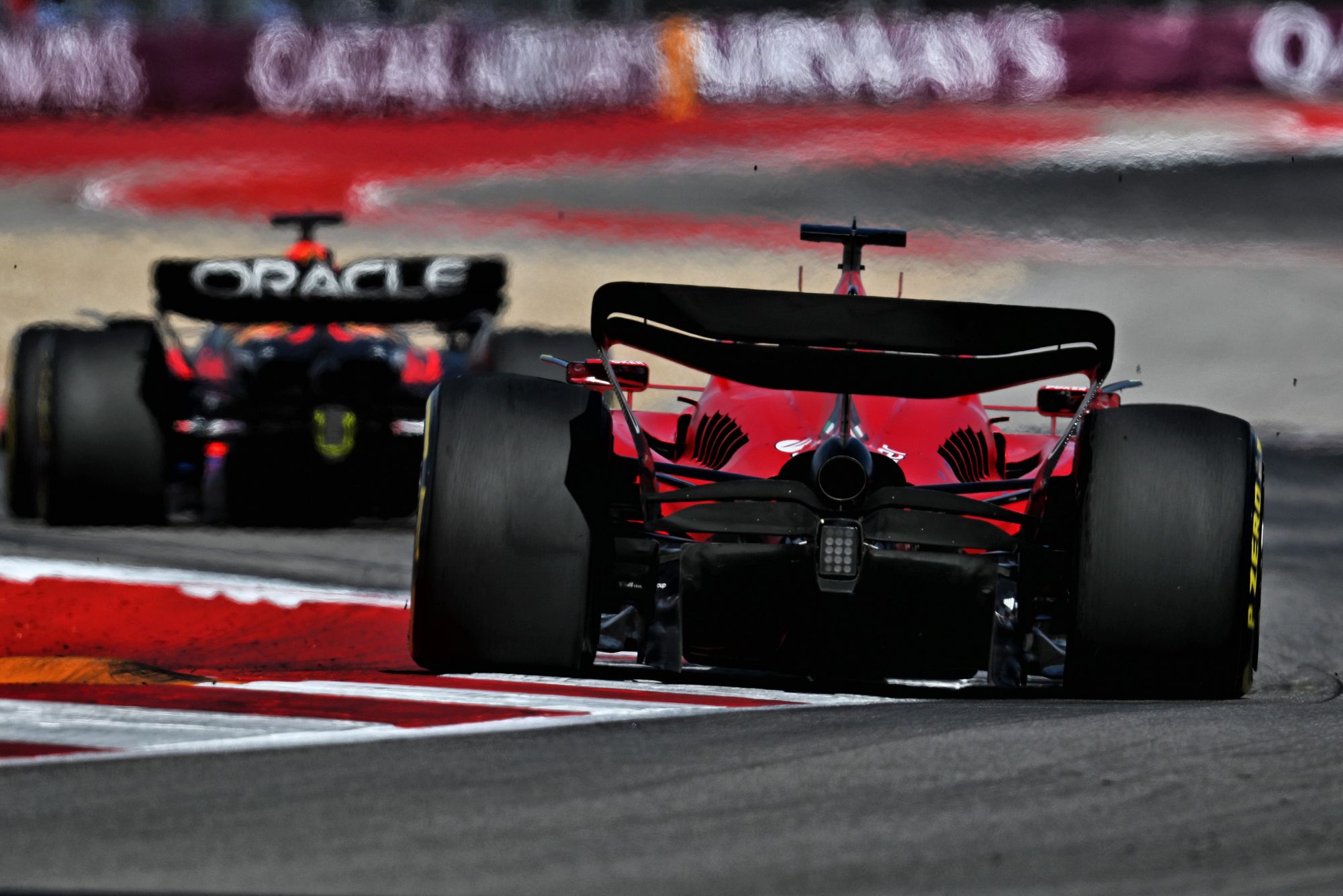 The teams have many different prediction models for tyre wear, tyre temperature, simulation etc. so a simple wear prediction model for the plank relative to the wear being measured and fuel load should not be out of the question, also these cars all have vertical 'g' measurements so if a team see 'g' levels above a certain level it is because the car has hit the ground hard, how much this has happened on a lap could also be taken into account.
The running that a car does over any weekend is more or less the same for everyone so the inputs for that wear prediction model are simple - just take the time to measure it.
The FIA checked four cars and two of them were found to not comply, I'm pretty sure there would have been others suffering the same problem but it is impossible to check every car for everything.
What it could do, however, is probably check all the 10-point-scoring cars for the same list of potentially performance-enhancing regulation breaches. And if any car is found to be non-compliant and gets disqualified, then the car that drops into a points-scoring position also gets checked for the same list of regulation compliance.