The moment the FIA's F1 technical delegate Jo Bauer referred the cars of Lewis Hamilton and Charles Leclerc to the United States Grand Prix stewards after finding the skids non-compliant following an inspection of the floor and plank wear, disqualification was almost inevitable.
Indeed a couple of hours later Hamilton was stripped of second and Leclerc lost sixth place, changing the race order with big implications for both championships.
But what rule did the drivers breach? Were other drivers investigated for it and how big a role did the sprint format this weekend play in Mercedes and Ferrari falling foul of it?
Edd Straw answers all of those questions and more:
Which rule did Mercedes and Ferrari breach?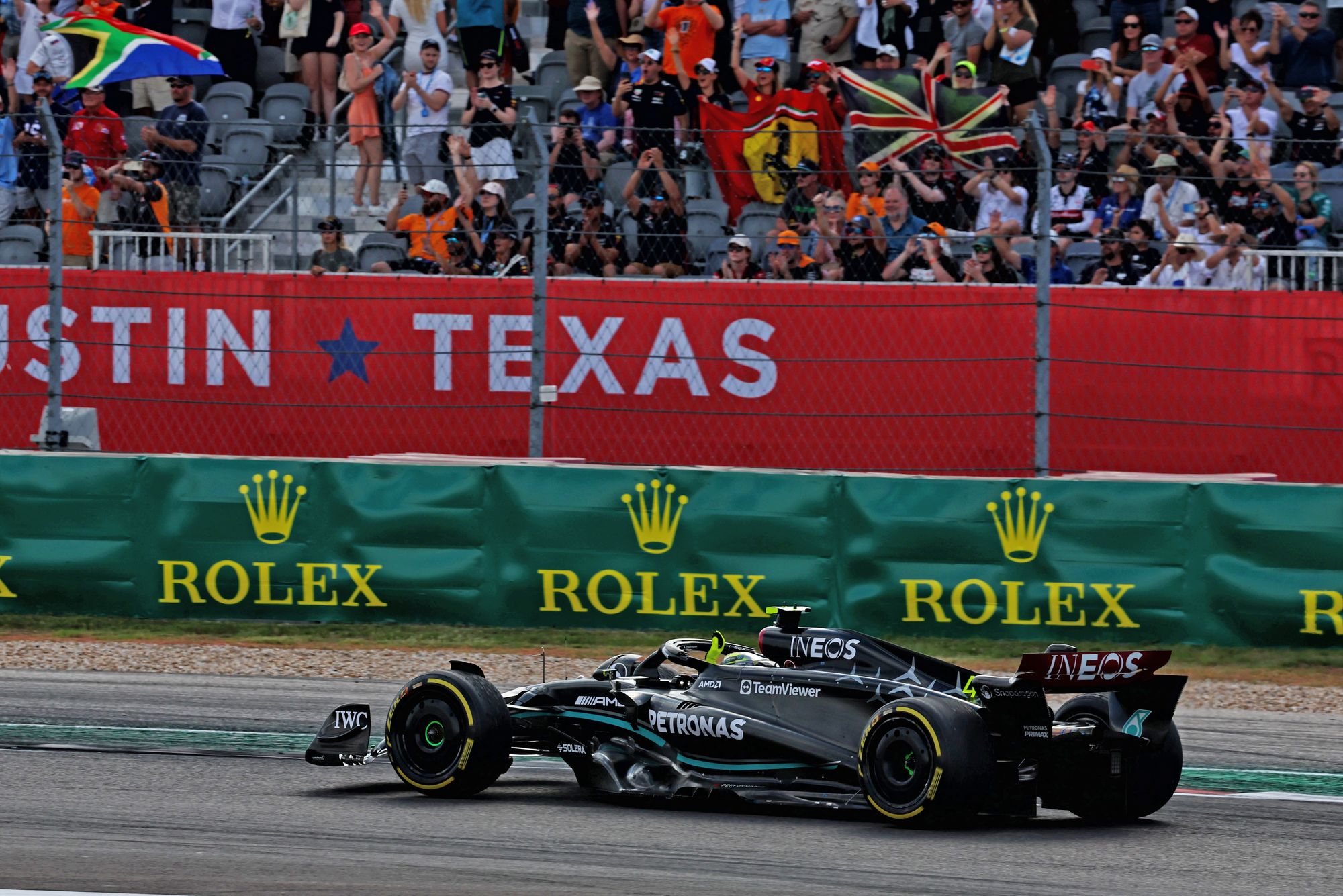 The Mercedes and Ferrari were found to be in breach of article 3.5.9 of the 2023 F1 technical regulations.
"The thickness of the plank assembly measured normal to the lower surface must be 10mm ± 0.2mm and must be uniform when new," it says.
"A minimum thickness of 9mm will be accepted due to wear, and conformity to this provision will be checked at the peripheries of the designated holes."
The plank was introduced from the 1994 German Grand Prix as part of a series of safety-driven rules modifications resulting from the tragedies at Imola that year when Roland Ratzenberger and Ayrton Senna were killed.
Amid concerns about the speed of cars, the 10mm wooden plank (well, a high-density wood laminate) was bolted to the bottom of the cars. This led to the ride height being raised and therefore less underfloor downforce generated.
IS THERE A PRECEDENT?
Within a month of the plank's introduction, Michael Schumacher lost victory in the 1994 Belgian Grand Prix to his Benetton's excess plank wear, handing the win to Williams and Damon Hill.
There were some similarities to the Austin 2023 situation in that the team wasn't entirely on top of the ride heights due to limited running, in that case because the conditions that weekend were mostly wet on Friday and Saturday.
Sunday was dry and despite work during the morning warm-up, there were still concerns when Schumacher was on his reconnaissance laps and the car was raised again before the start.
The combination of that plus a spin Schumacher had across a kerb, which made some gouges in the plank, led to him being excluded – much to the Benetton team's irritation.
WHO ELSE WAS CHECKED?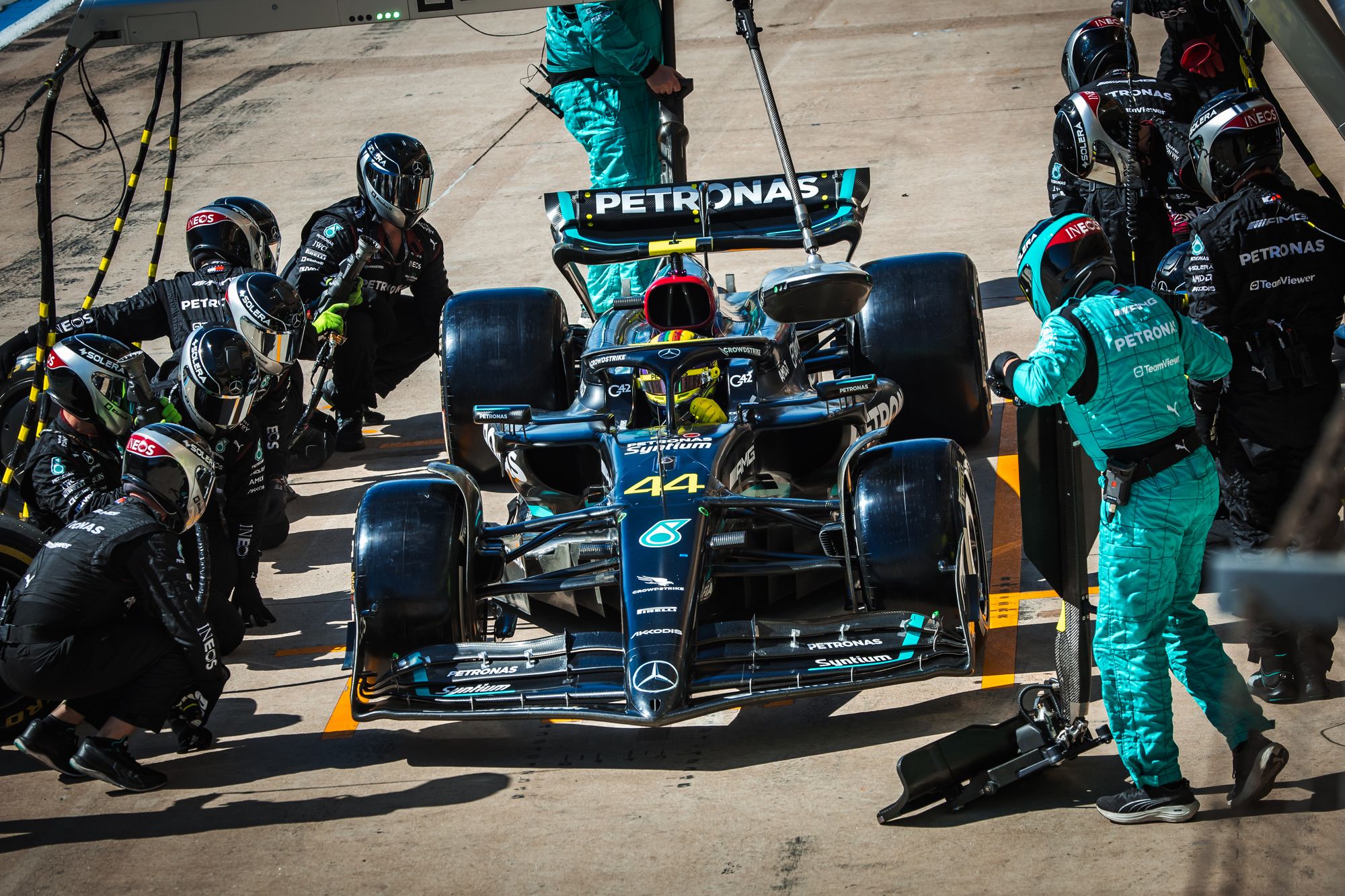 Four cars were subjected to the floor and plank wear inspections at Austin, although only Leclerc and Hamilton's machines were found to be in breach of the regulations.
Lando Norris's McLaren and winner Max Verstappen's Red Bull were also checked.
WHY WERE ONLY FOUR CARS CHECKED?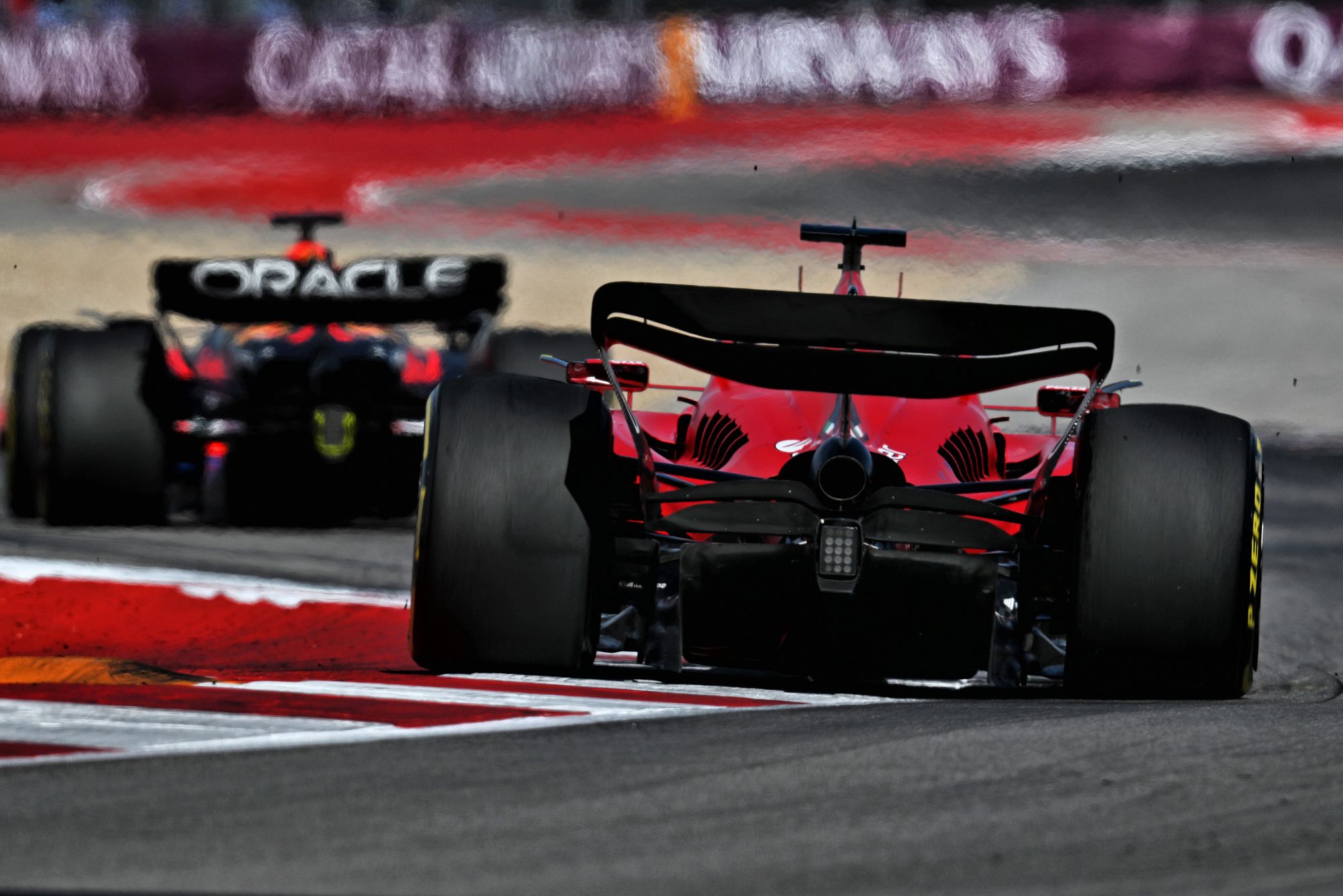 The FIA conducts extensive legality checks in post-race scrutineering, but it's impractical to check absolutely every aspect of all of the cars. Four cars were selected for checks, with one from each of the top four teams chosen.
The FIA publicly publishes a full list of everything that is checked in post-race scrutineering, which stretched to four pages after the United States GP.
There are no provisions for sister cars to be checked once an infringement has been found.
HOW MUCH OF A PACE ADVANTAGE WOULD IT BE?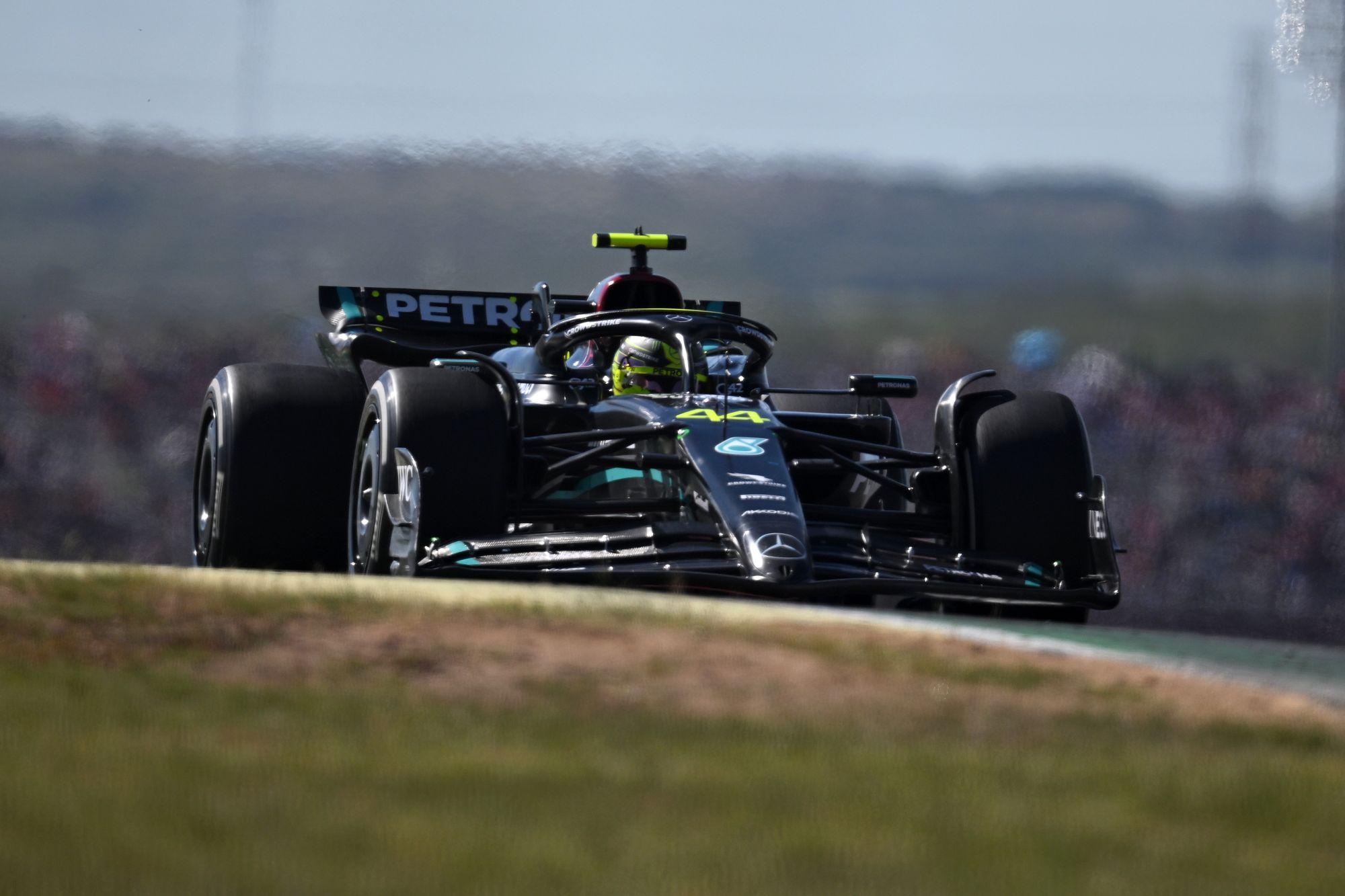 It's impossible to answer this question with even an educated guess based on the available information.
There are various parameters. It's true that running lower can make the ground effect floor work harder and therefore generate more downforce. However, at a bumpy track, it could well be specific parts of the circuit or even kerb strikes with the underside that are responsible for the illegal wear.
What's more, if you run the car too low and are hitting the ground, that could have a negative effect. So you could spin almost any kind of argument for performance gains or losses, but there's no definitive answer.
However, there's nothing to suggest that the Mercedes or Ferrari were running in a ride height range that would have transformed their pace either way.
Teams are also cautious about plank wear because it is almost inevitably an instant exclusion, so it would be absurd to deliberately take the risk just because it confers a performance gain.
DID THE MERCEDES UPGRADE INFLUENCE THIS?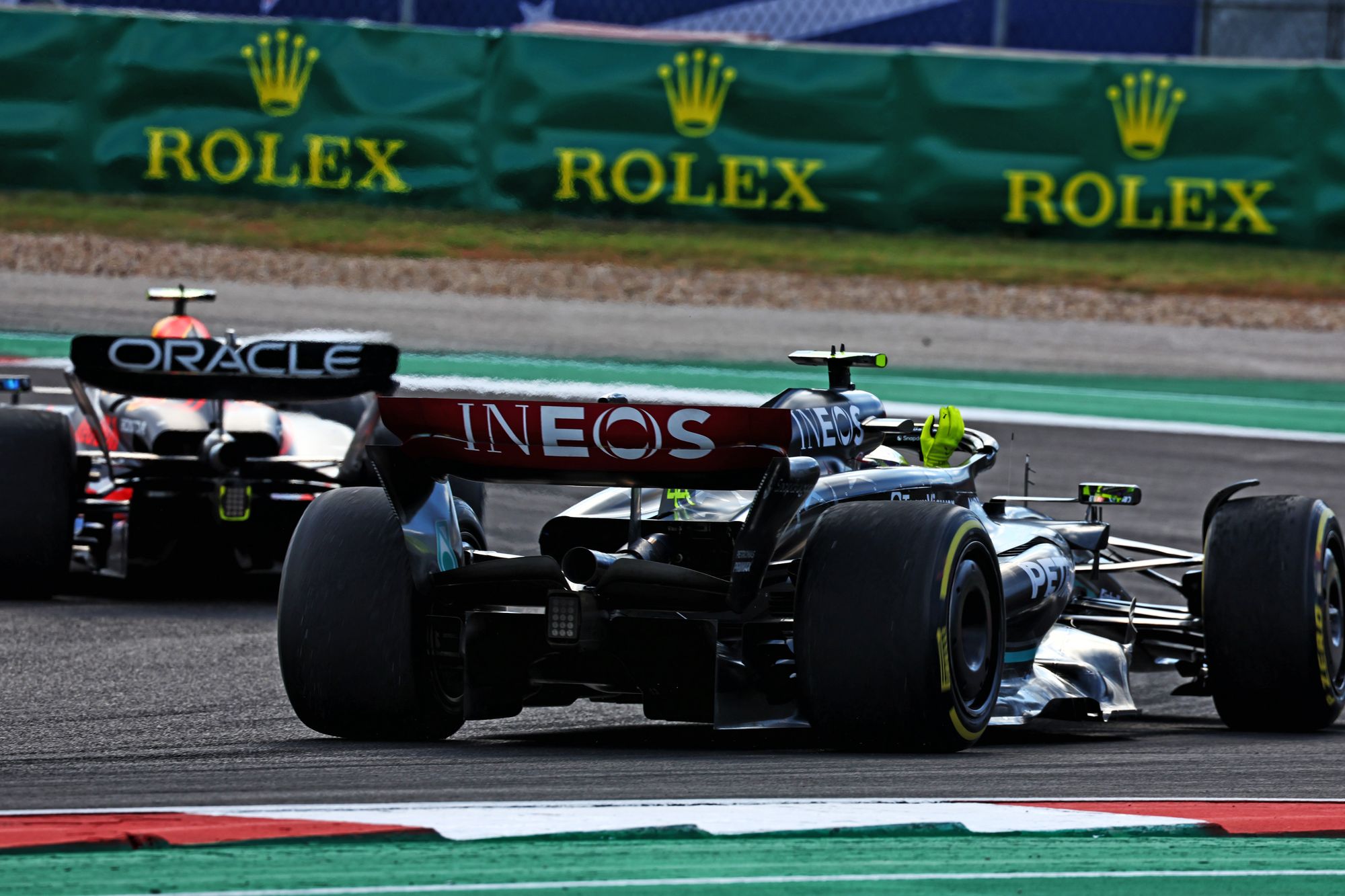 It's possible given it will have affected the way the ground effect floor works, but realistically it's not a substantial enough change to have caused this.
The lack of set-up time could have led to problems, but given Ferrari - without any upgrades this weekend - also hit trouble, it's far more likely to be external conditions that led to the excess wear than a specific change on the Mercedes.
WHAT IMPACT DID THE SPRINT WEEKEND HAVE?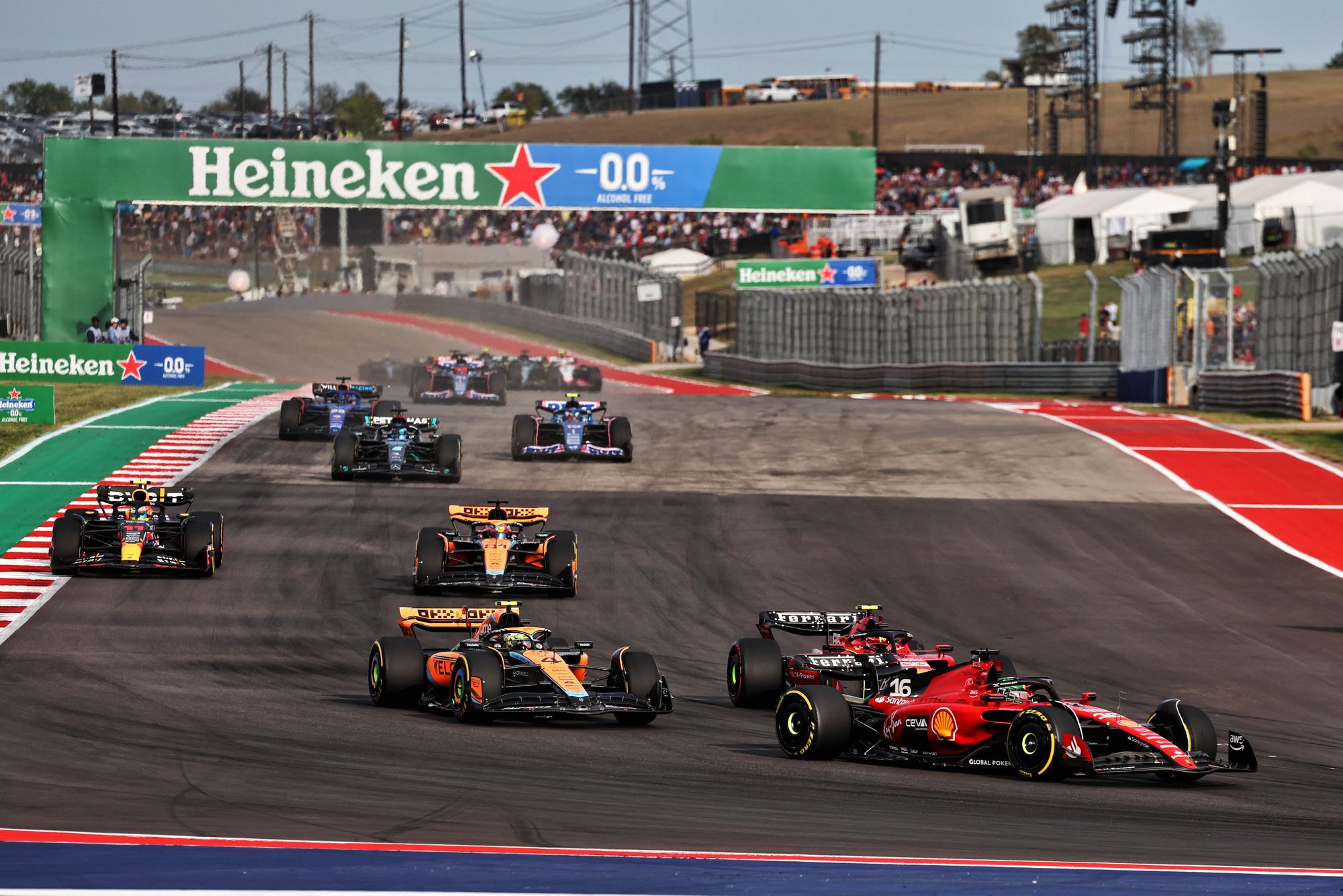 It's reasonable to contend that neither Mercedes nor Ferrari would have tripped up on a normal weekend with three free practice sessions.
Mercedes was convinced this was what had gone awry in its case.
"Set-up choices on a sprint weekend are always a challenge with just one hour of free practice – and even more so at a bumpy circuit like COTA and running a new package," said team boss Toto Wolff.
"In the end, all of that doesn't matter; others got it right where we got it wrong and there's no wiggle room in the rules."
Trackside engineering director Andrew Shovlin added: "Unfortunately, it is one of the pitfalls of the sprint format where we have a solitary hour of running before parc ferme.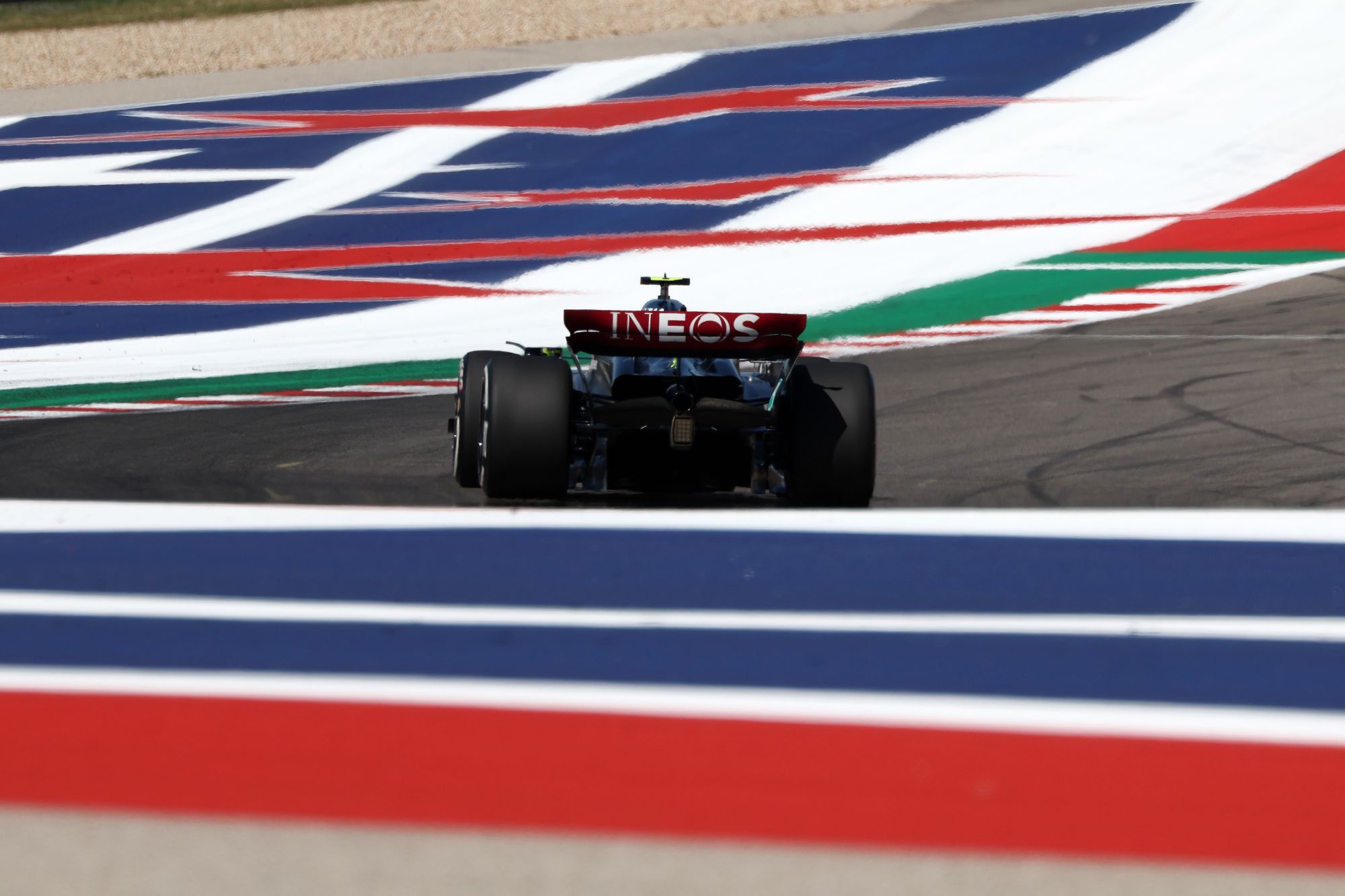 "Without running at a race fuel load in FP1, combined with a circuit as bumpy as this and the parts of the track where the drivers have to put the car during the grand prix, have contributed to the higher than expected wear levels."
Not only do sprint weekends leave only a single practice session rather than three, but the set-up is locked when the cars enter parc ferme at the start of Friday afternoon qualifying.
That means subsequent changes would have led to having to start from the pits. Effectively, Ferrari and Mercedes were locked into this outcome on Friday.
However, as the stewards pointed out - and Mercedes' comments acknowledge - it is the responsibility of the teams to ensure the car is legal. There have been occasions when teams have broken parc ferme on sprint weekends because of fears about plank wear, for example Alpine in Baku this year.