W Series is no stranger to criticism.
Any championship wishing to shake-up motorsport by only allowing female drivers to compete in its series is going to face it.
But the criticisms have never held W Series back from progress, as it joined the Formula 1 support bill in only its second year of racing in 2021 and landed a number of lucrative sponsorship deals that mean all of its drivers still don't have to pay a single penny to race.
A lot of those original criticisms were answered during W Series' inaugural season in 2019 where it even convinced a number of initially sceptical drivers to apply for a place to race in its second season in 2021.
"I think after the first year, we changed a lot of people's minds. Abbie Eaton came and said she regretted not getting involved in 2019," W Series CEO Catherine Bond Muir told The Race.
"Whether this year has changed that, I'm not so sure.
"What we want is for all of our drivers to carry on, go into different echelons of motorsport. One of our end goals is F1, but definitely not the only one."
So, if we were to measure W Series' success by assessing where its drivers have moved onto, we'd find the following.
The end goal of finding a driver capable of moving onto F1 remains a distant hope, with Jamie Chadwick the only F1 junior among the field – her Williams position secured after winning the 2019 W Series title.
No driver in the field has proven success of racing in either Formula 2 or FIA Formula 3, two championships that a W Series graduate would likely have to conquer before even thinking about making a switch to F1.
The F1 success is far more likely to come from the fans than the drivers, in as much as that future F1 star is more likely to be among the young girls who are watching W Series at home or coming to the races to see it in person, than the current crop of drivers that those fans are watching.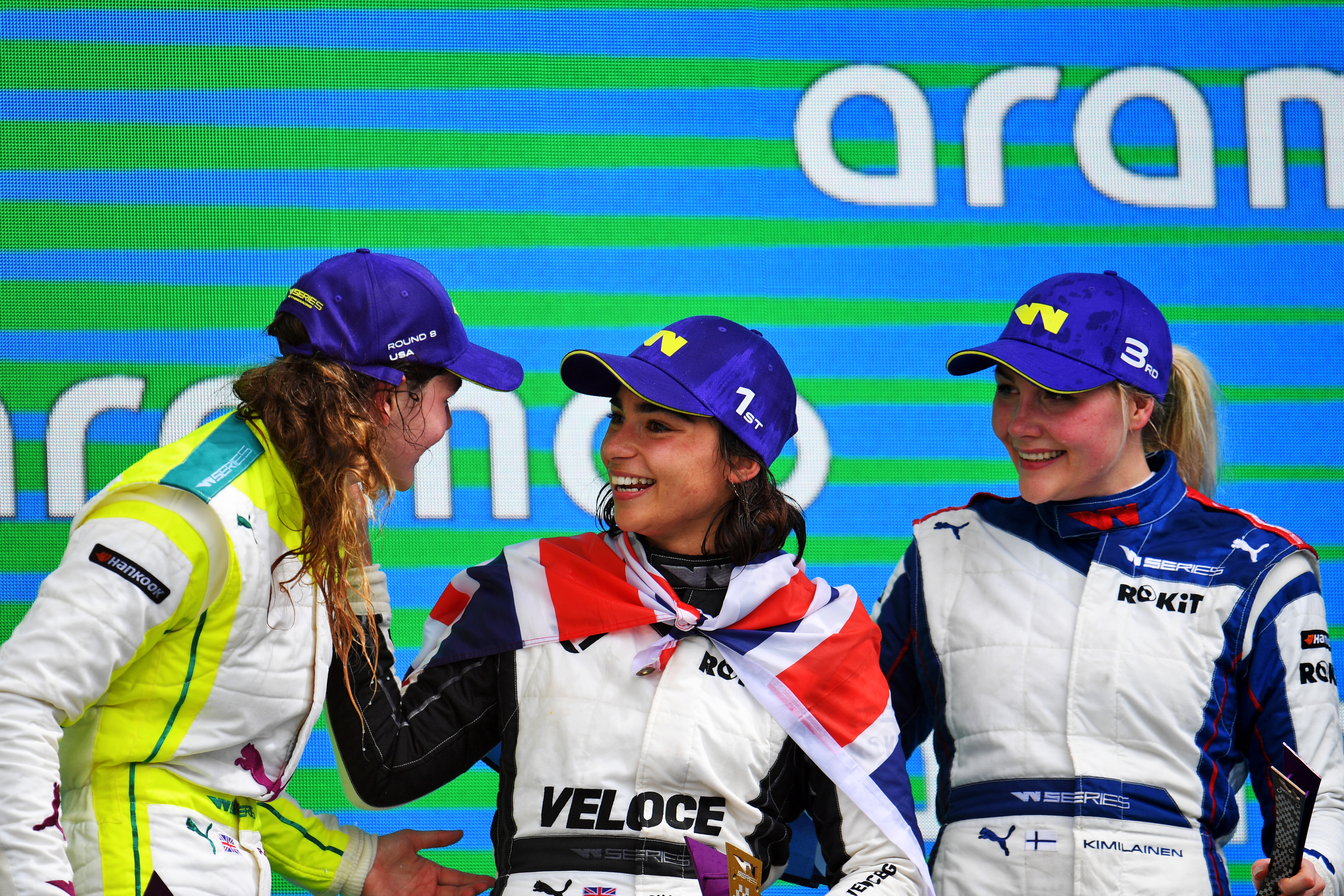 However, as Bond Muir points out, producing F1 drivers is not the only goal of the championship.
The 2021 title protagonists Chadwick and Alice Powell have both received an LMP2 test with the Richard Mille Racing team at the World Endurance Championship's rookie test next week in Bahrain.
Interestingly Richard Mille's all-female racing team was the point of one of Bond Muir's rebuttals to W Series' naysayers.
"The naysayers, some of them disagree with segregation [of female drivers into W Series]," Bond Muir added.
"Well, I still don't understand their argument because nobody is upset with female-only racing teams, but they're upset by female-only races.
"Intellectually, I don't really understand the difference. They need to explain to you why W Series is wrong, because for the life of me I have no idea."
Of course, the naysayers might say female-only teams are still directly compared and competing with male and mixed teams, whereas with W Series, there's no comparison or competition between genders so it's hard to gauge just how good W Series' top drivers are.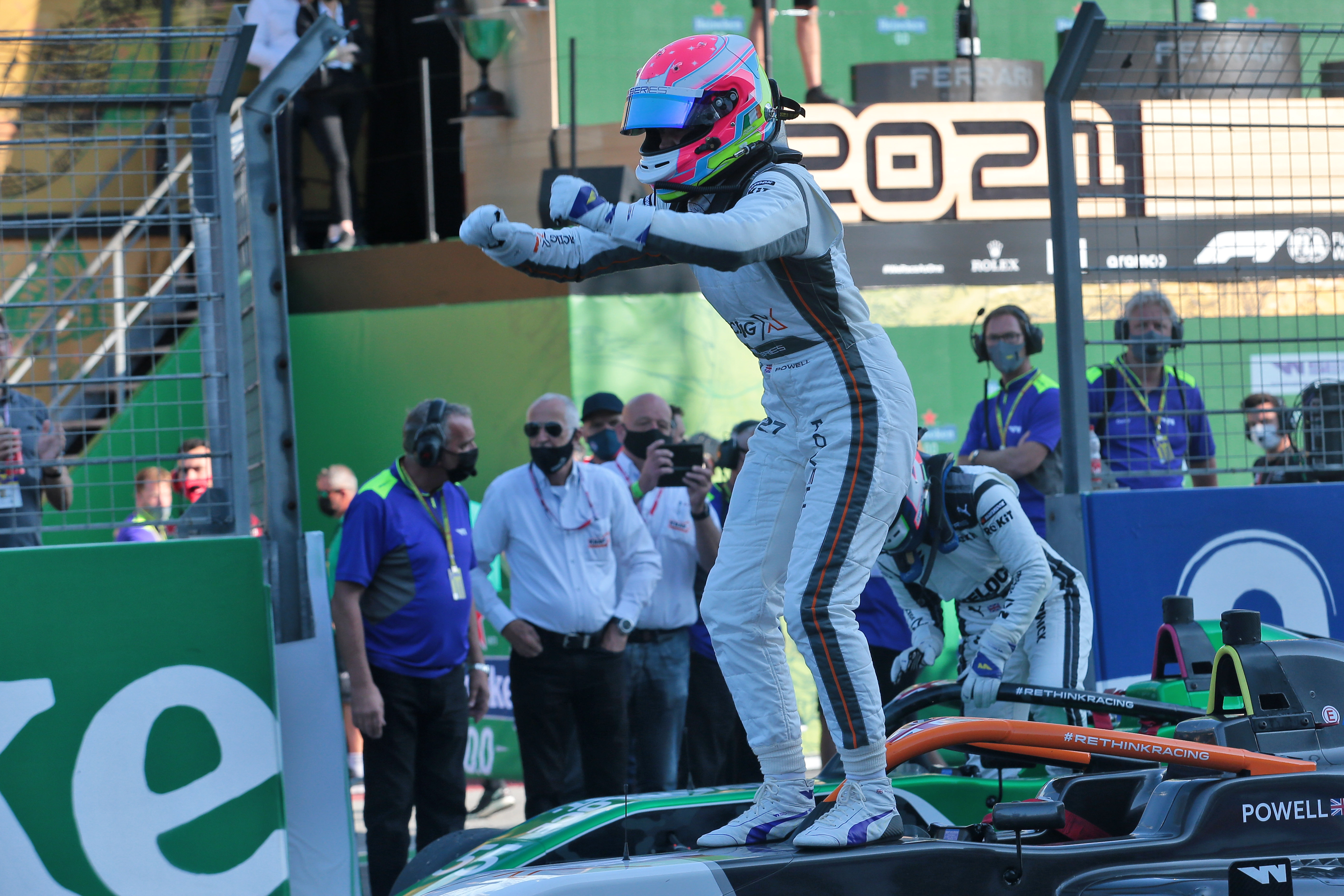 But W Series' merits in fuelling future racing opportunities for its drivers – in mixed-gender categories where comparisons are valid – are undeniable.
Powell earned a Formula E simulator drive with Envision Virgin Racing last season and Chadwick debuted in the new all-electric Extreme E series – a championship that mandates equally mixed-gender driver pairings – with Veloce Racing and was on the podium in only her second event.
Chadwick has acquired $1million in prize money from her back-to-back W Series titles, and that money coupled with the added exposure has likely helped her career and will continue to do so even if she's unlikely to stay on in 2022.
Powell wouldn't be racing and wouldn't have got the deserved second chance after her lack of funding snuffed out a racing career that included her becoming the first female driver to score points in GP3 (now FIA F3).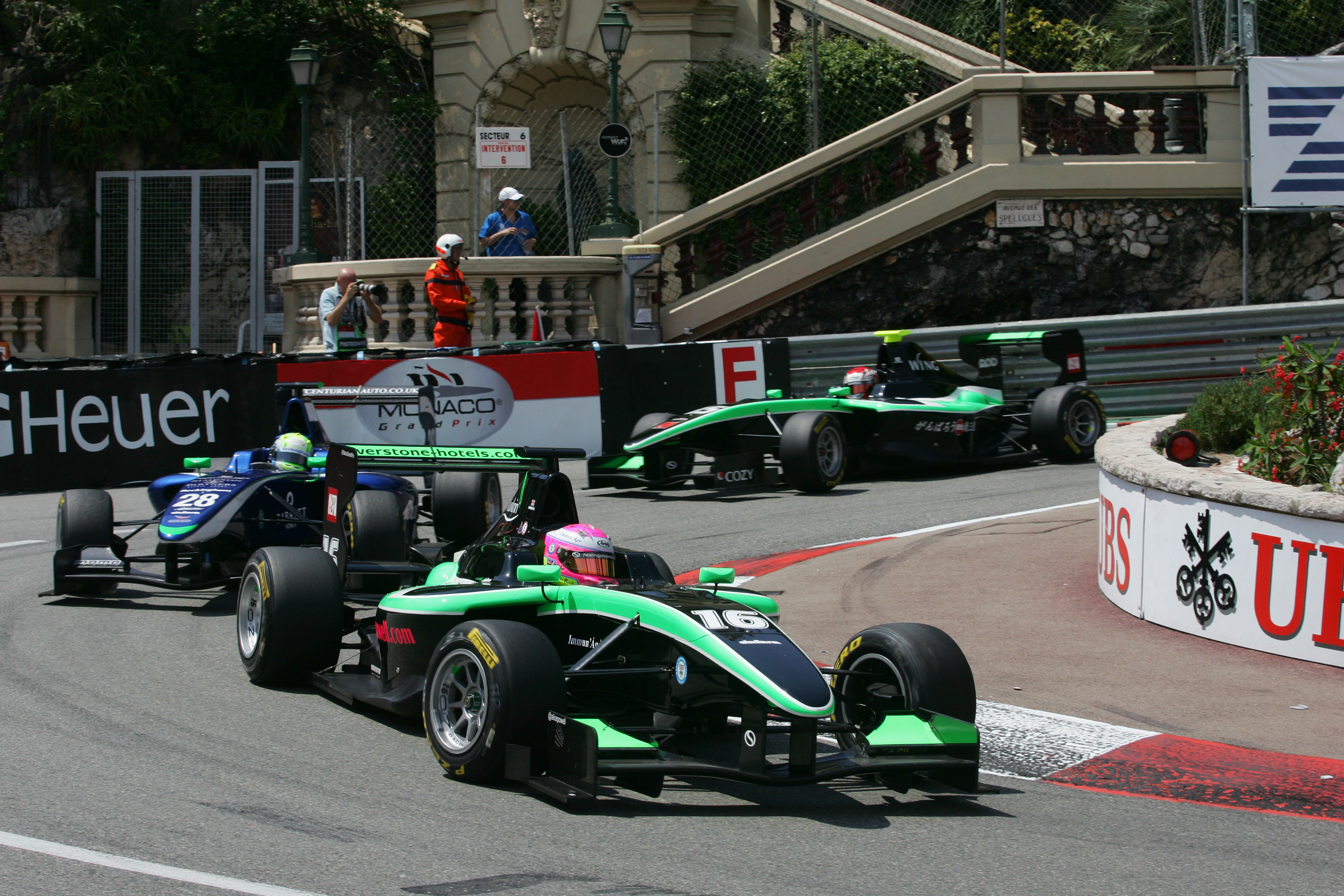 The fact that W Series allows its drivers to race for free is another key part in reviving the careers of the likes of Powell – and more recently, Powell's highly-rated protege Abbi Pulling who had to prematurely end a second British F4 campaign due to budget restraints.
"What we want to do is to give a platform to female drivers, so we have to take on that responsibility for paying," Bond Muir explained.
"Otherwise, we'll just become a similar championship to everyone else, and it just ends up being about the richest kids.
"If we'd asked people to pay, we'd never have had Alice Powell racing for us. We did know she was an incredibly fast driver, but now we know five years on, she's still an incredibly fast driver.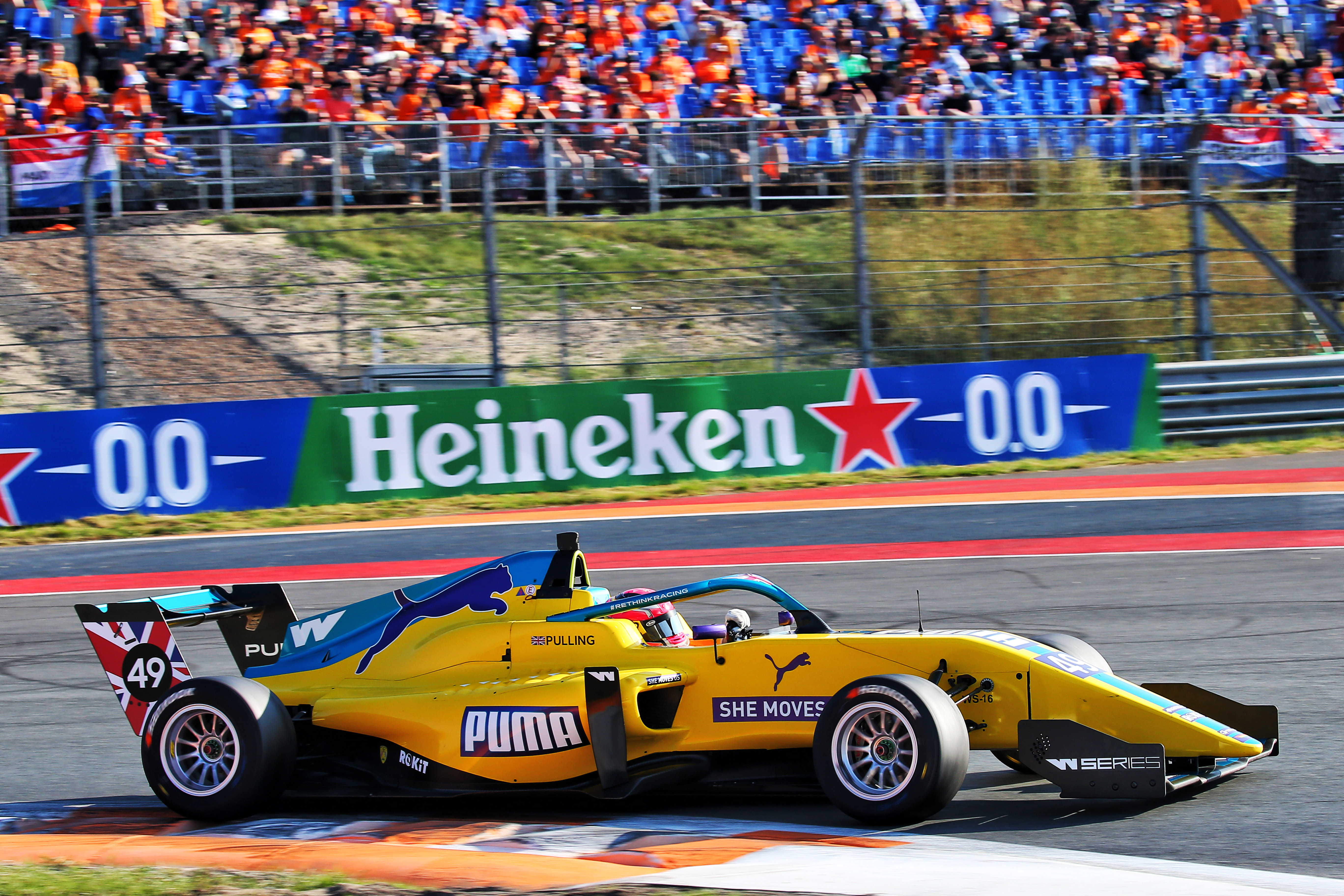 "Similarly, with Abbi, and the vast majority of the drivers, they wouldn't be racing with us if they had to come up with a lot of money.
"The amount it costs in various Formula 4s, then in Formula 3s to race is just very significant amounts of money.
"At the end of looking back on two years, the interest in our drivers has exploded. And therefore, I think, that vindicates our mission."
Pulling is the perfect example of what W Series wants to achieve as it effectively lifted the 18-year-old back onto the junior single-seater ladder after the traditional restraints of the system threatened to end her racing career before she showcased anywhere near the potential she has.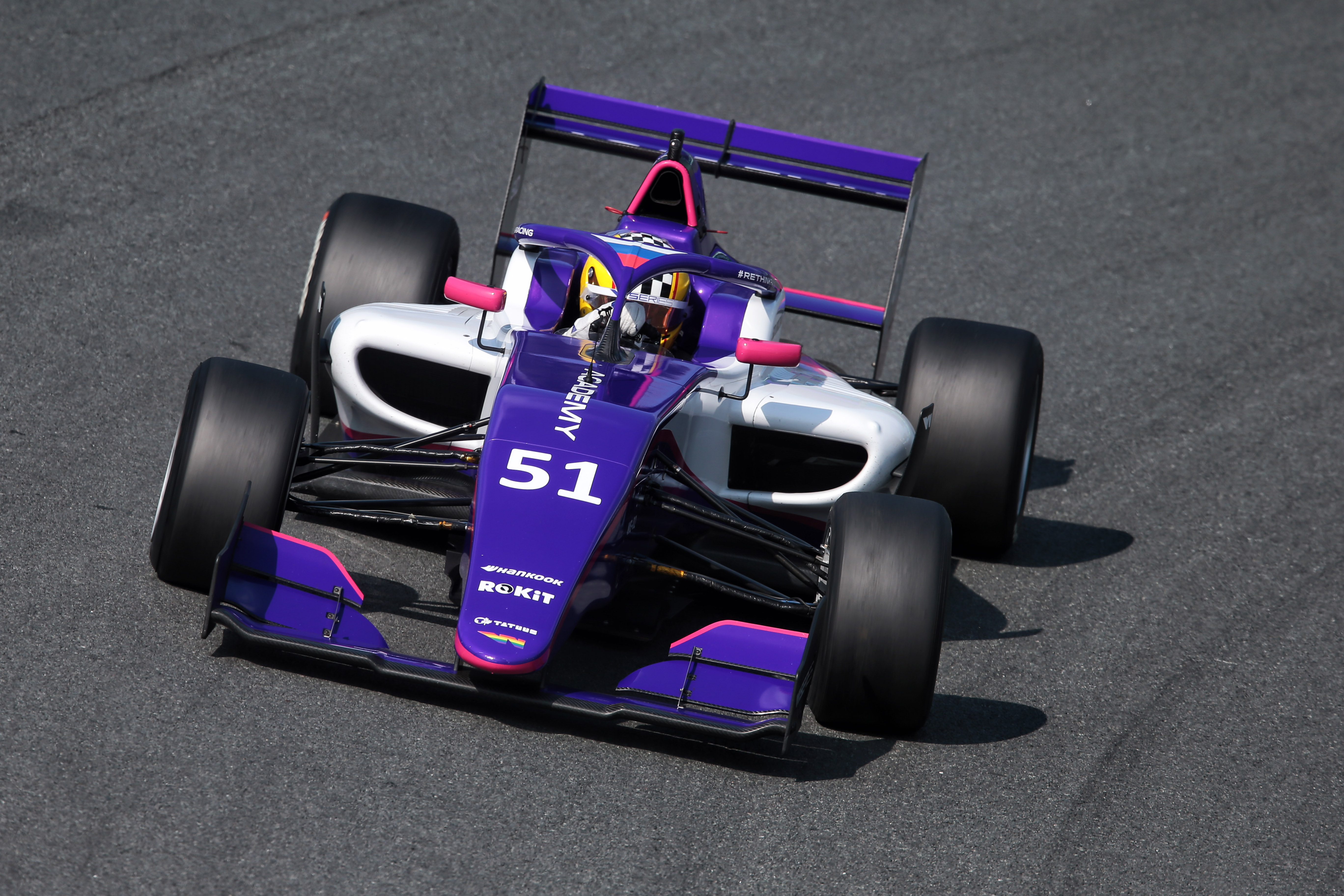 W Series has also helped to arrange FIA F3 tests for its two youngest full-time drivers – Irina Sidorkova and Nerea Marti – something encouraged by F1's push for better diversity and inclusion.
"Bruno [Michel, CEO of FIA F3 and F2], has approached us," Bond Muir recalled.
"As part of his attempts to encourage more women progress in the pyramid, he was going to offer [an FIA F3 test to] two of our academy drivers, and two other young female drivers [from outside W Series]."
This will give the direct comparison that W Series' sceptics are asking for, but it's a classic chicken and egg conundrum, whereby that direct comparison that takes place in FIA F3 could only be facilitated by the female-only 'segregated' W Series raising the profile of two drivers who had limited funds to carry on racing beyond F4 level.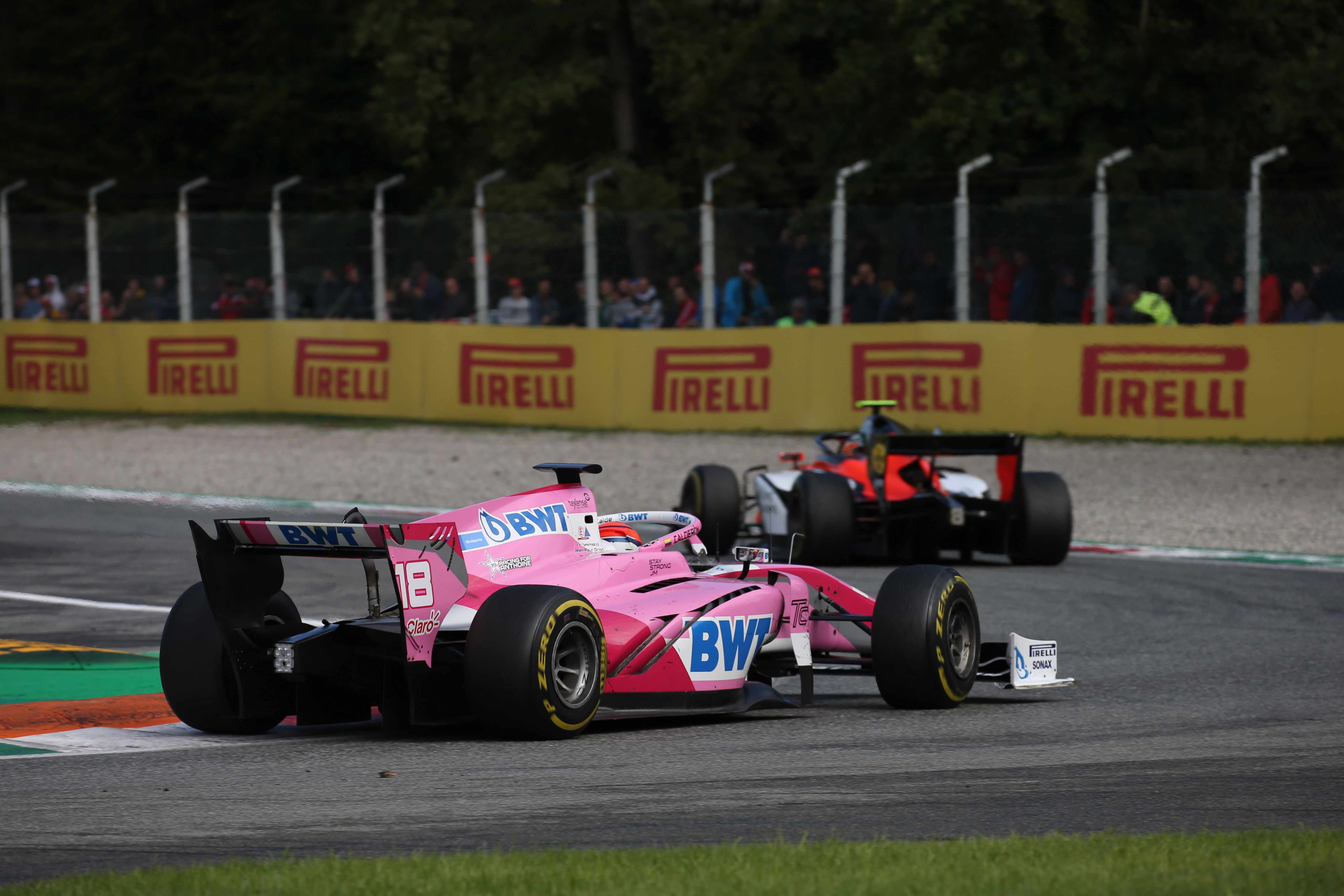 The existence of W Series should push more female drivers towards FIA F3 and F2, the latter of which has only had one female driver (Tatiana Calderon) since the inaugural year of GP2 in 2005.
In an ideal motorsport world W Series would be completely unnecessary but given the current climate of financial insecurities facing the majority of young drivers, a fully-funded all-female series is helping to further the careers of more women than any other championship is.
An often-levelled criticism of W Series goes along the lines of 'The $1.5million prize pool could be used in an F1-style driver programme to fund the careers of a select few talented young racing drivers'.
It was an argument used by former Sauber F1 test driver Simona de Silvestro when the concept of W Series was announced, and it's a completely valid suggestion, but W Series is not just a championship or a project dedicated to helping women succeed in motorsport, it's primarily a business.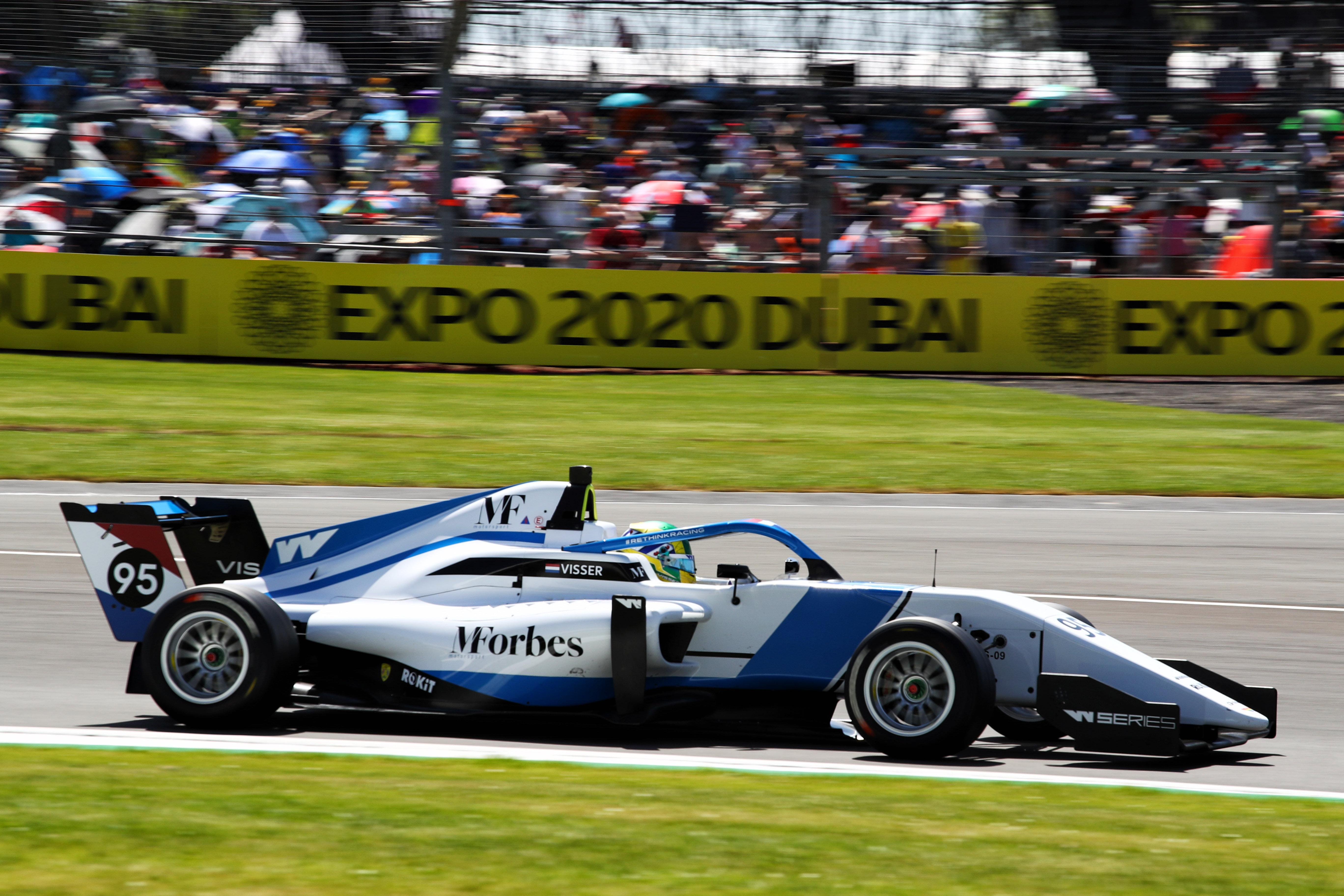 And the way it sustains that business is by selling sponsorship opportunities across all of its 18 cars and having a prime-time TV slot, usually right after F1 qualifying.
So again, while in an ideal world, female talent would be supported from karting to F1 via the best-placed teams on the junior single-seater ladder – as often happens for Mercedes, Ferrari and Red Bull juniors – it's not happening, so at least W Series goes some way to filling that gap or helping a young female driver's journey.
And even those drivers who left W Series at the end of 2019 after falling short of the top 12 spots that would guarantee them a return for season two have progressed onto programmes that they likely otherwise wouldn't have.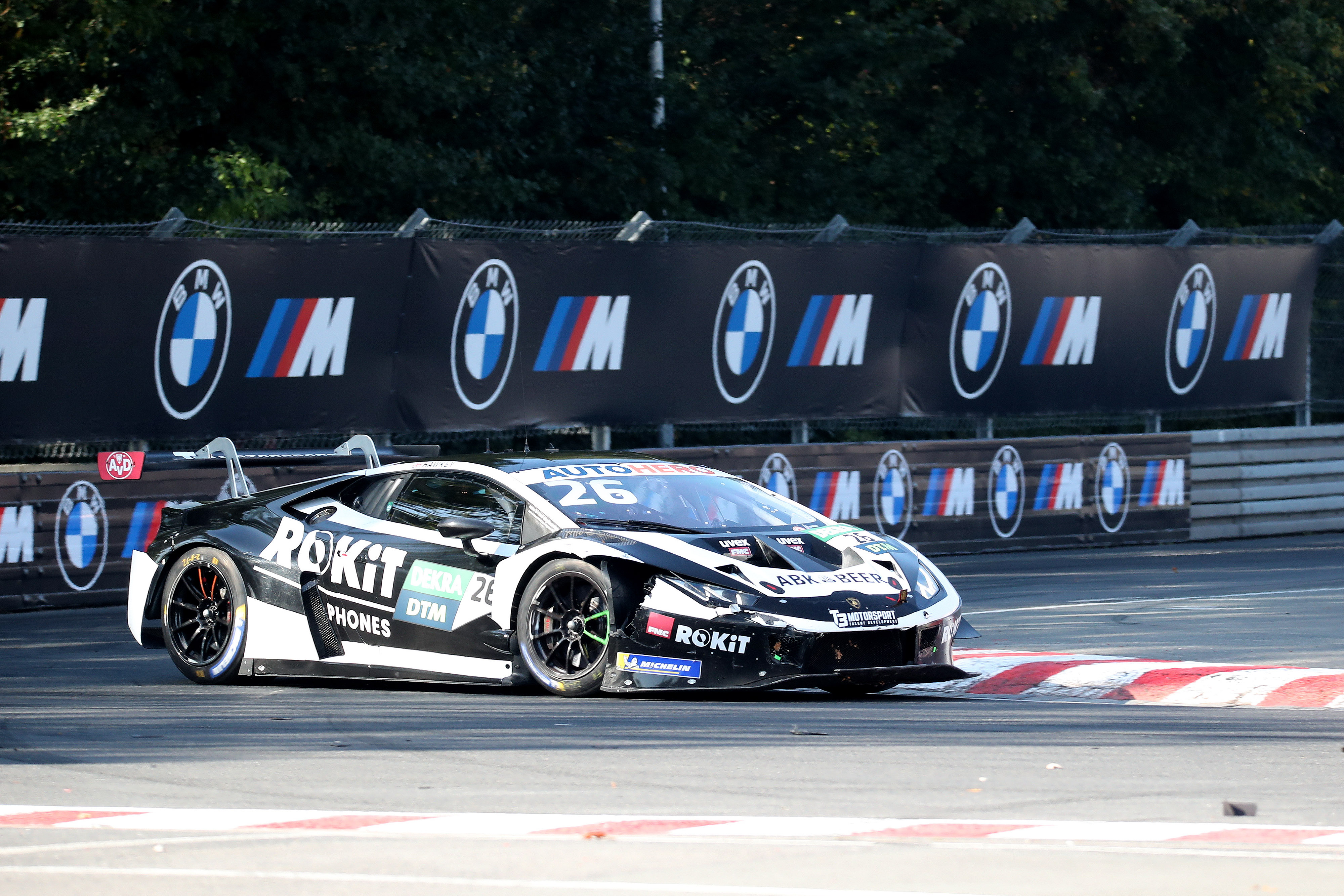 Esmee Hawkey finished 15th in W Series' inaugural season and this year, she raced in the DTM championship that W Series supported during its inaugural season.
Even Belgian Sarah Bovy, who acted as a reserve driver and didn't score a point in any of her three race appearances, made her 24 Hours of Le Mans debut earlier this year, while 16th-place finisher Naomi Schiff found a new lease of life by joining W Series' broadcasting team.
It goes without saying that not all of the recent success of the 2019 field is because of W Series, but it was certainly the key contributing factor for the majority of the opportunities, and it's bound to produce even more in the coming years.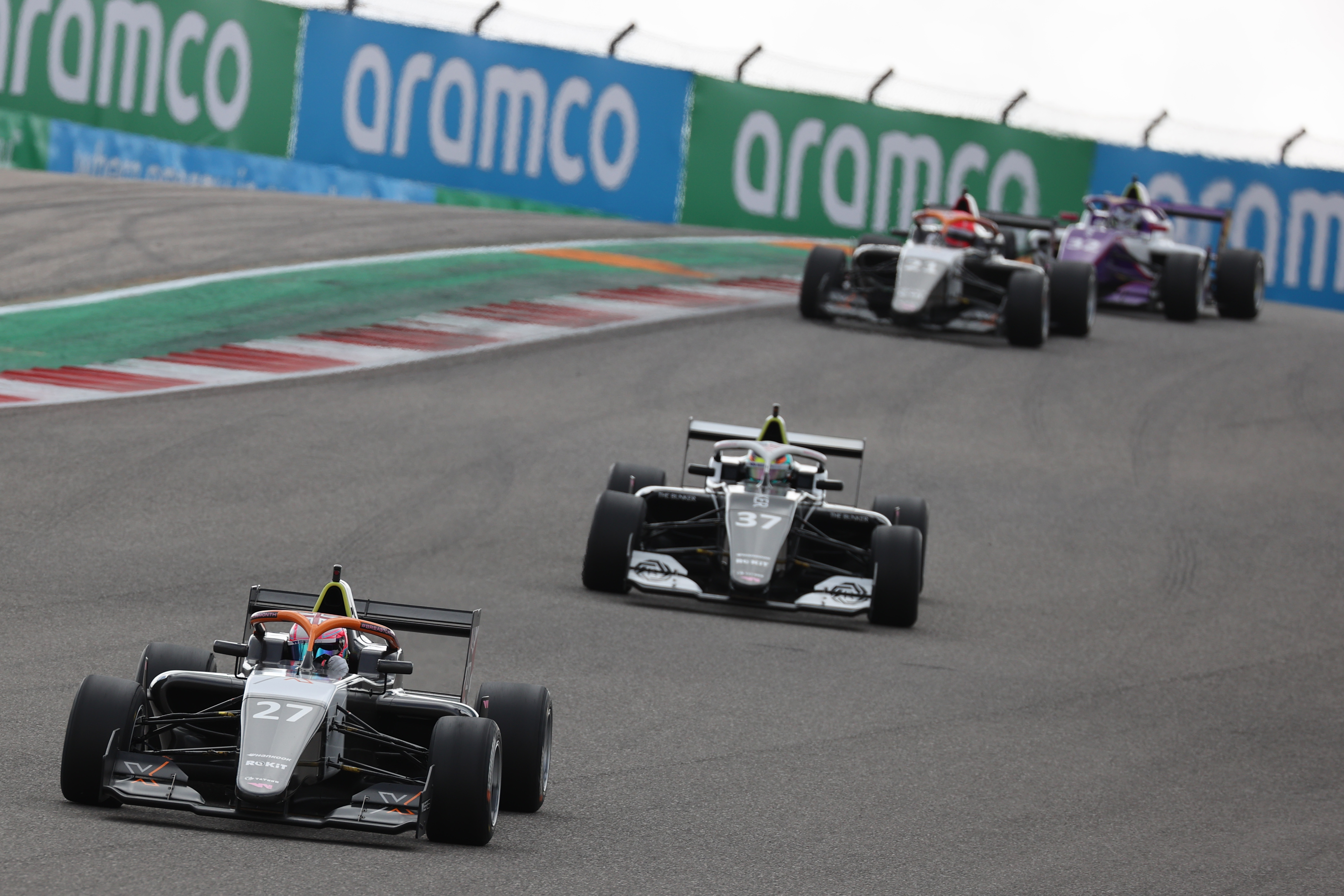 The fact that W Series tightened that 'top 12 get a guaranteed seat for next year' to just the top eight in 2021, demonstrates that the series expects to welcome even more new talent for its third season in 2022.
Ultimately, while one of W Series' end goal of ending F1's 45-year wait for a female to start a grand prix is still a long way from becoming a reality, it's providing a real platform for a crop of female drivers that otherwise wouldn't be racing to further – or at the very least sustain – their racing careers.