Alice Powell might have a nice dilemma taking up some of her time in the coming weeks.
It's one that just three years ago she may have even daydreamed about a little bit.
What to do? Stay in a burgeoning international single-seater championship that supports Formula 1 or break out into endurance racing as it enters a potential golden epoch?
It is looking like she may have a realistic opportunity of making that choice soon after having an impressive recent test in the Richard Mille-entered ORECA-Gibson LMP2 car that was raced last weekend by Tatiana Calderon, Beitske Visser and Sophia Floersch.
"I didn't know what to expect from the car at all really and I hadn't been to Bahrain before, so there were a lot of unknowns," Powell told The Race.
"There were a lot of new things that I experienced in that hour and half that I did, and I really enjoyed it. It opened my eyes quite a bit."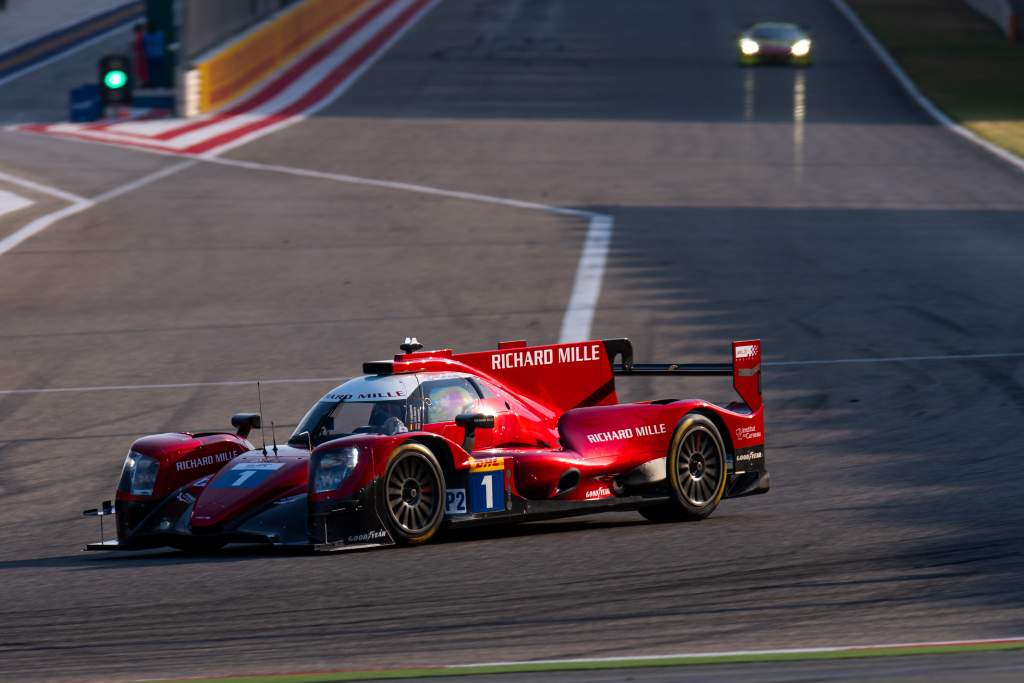 While Powell wasn't especially wowed by the downforce levels of the LMP2, which has been reduced from 2020 anyway, she did get to crack on with a stint that had its own challenges intrinsic to the heady competition in the World Endurance Championship.
She admitted herself to having "messed up my new tyre" after locking up at the start of her stint and then having to adapt to a flat-spotted Goodyear.
"But we just carried on because that's what I'd have to do in the race, so it was decent experience," she adds.
"It's probably one of the fastest [cars] in a straight line I've ever driven, near enough.
"I experienced some fuel saving, which I've never had to do before. So, there was lots of new things that I experienced. I really enjoyed it."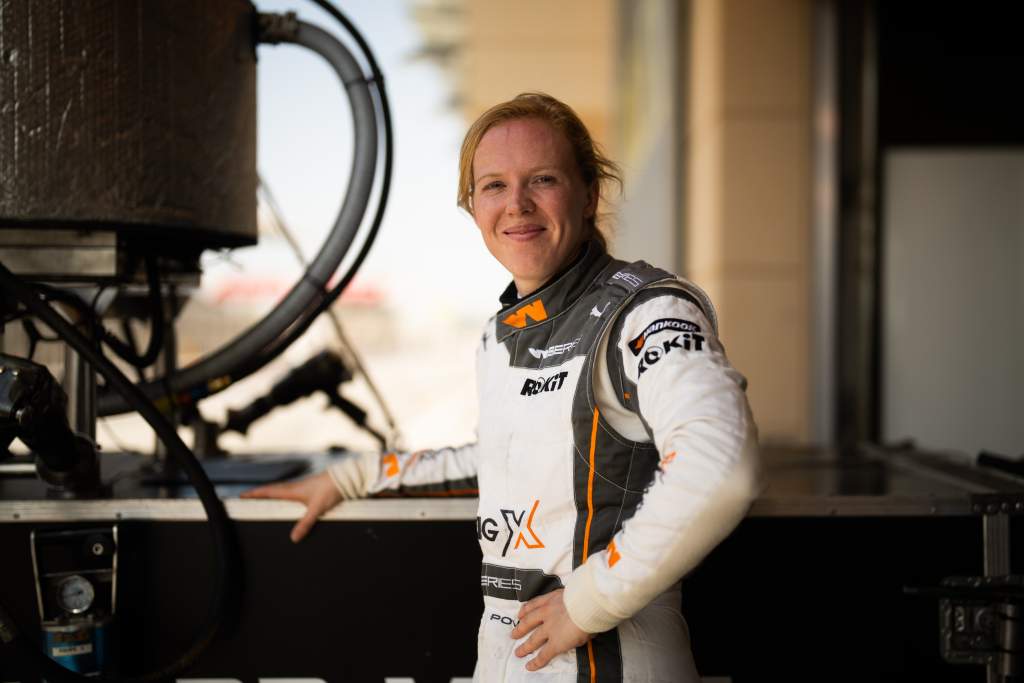 Powell completed 31 laps and peaked with a 1m53.578s best, while her W Series title rival Jamie Chadwick drove in the three-hour afternoon session and set a best time of 1m53.668s.
Reflecting on the test a couple of hours afterwards, Powell was thoughtful about her future, ruminating on the sheer luxury of actually having options for the first time in her career.
"I'm still not decided if I'm going to do W Series next year, I haven't committed to doing the championship again," she says.
"I'm inclined to look at the long game right now, I want to try and make a career in the sport.
"No disrespect at all towards the W Series, because I think it is fantastic, but they won't want me to be there forever, either. They want to help the younger drivers come through, and I want to do that as well, like I have helped with Abbi [Pulling].
"I'm keeping my options open, and there are other offers on the table as well.
"There's many doors that have opened and I think that's huge credit to W Series.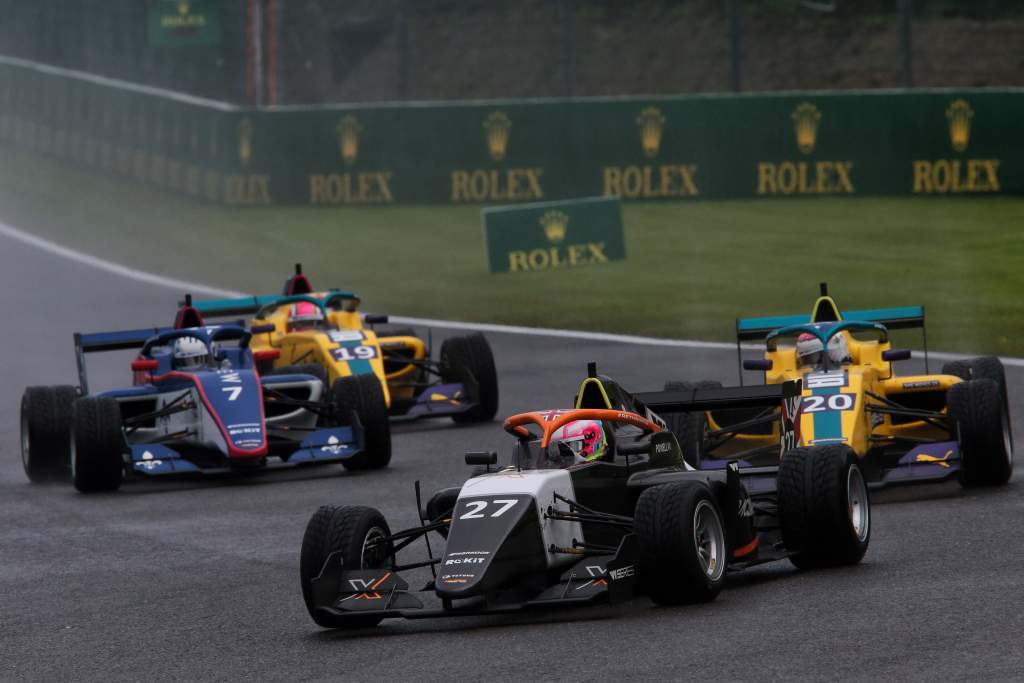 "It's what they've sort of wanted to do, to give like a driver like myself, who wasn't racing for four or five years and sort of fell off the radar.
"It's certainly done its job from that point of view and has created more opportunities for me, absolutely."
The debate on whether or not W Series is good or not from a holistic standpoint is now largely diminished. For Powell it is an intriguing topic and one she is happy to opine on.
"Some are still saying 'oh, it's segregation and not good' but quite a few people I've spoken to have also changed their mind on things," she says.
"They've used me a little bit as an example, saying that I've gone from not driving in anything, to having the opportunity to drive in W Series, coming back after so long out of racing, and it's true and accurate.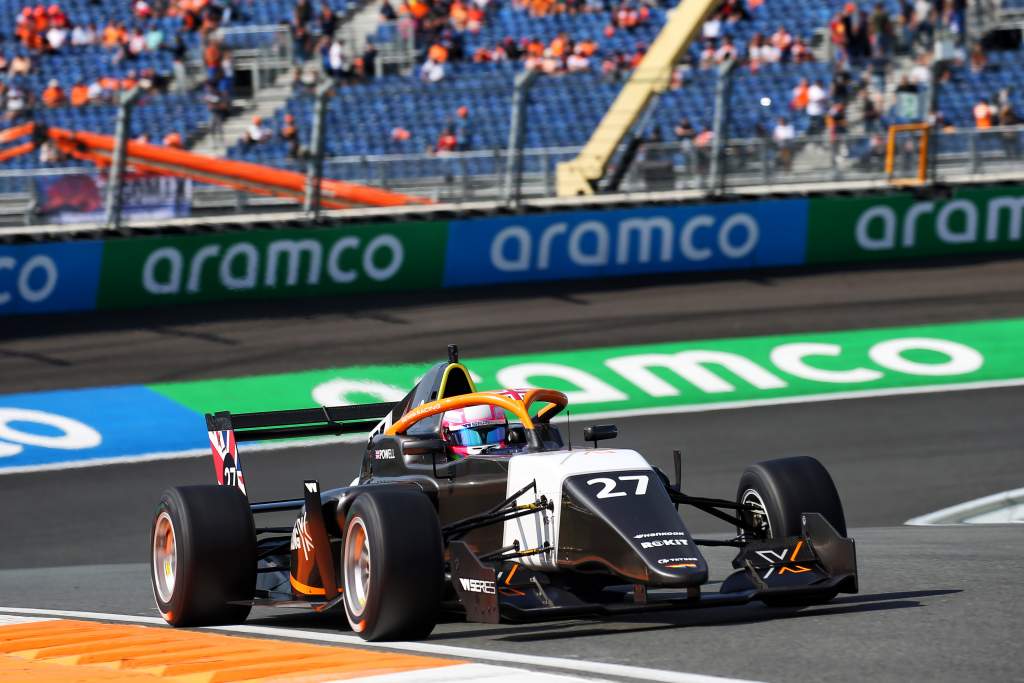 "So, W Series has definitely done its job for me, which is I guess sort of a reason for me possibly not looking at doing the series next year, because it's created other opportunities,
"It's helped me to sort of get back on the ladder again, not necessarily to Formula 1, but to a racing career, and I'm massively grateful for that."