The AlphaTauri Formula 1 team has brought a new front wing to the Singapore Grand Prix, and it's expected to run it for the first time in free practice.
The main changes are to the inner section adjacent to the nose. AlphaTauri has lowered that section to increase the aerodynamic load in the central area.
These 2022 F1 cars were conceived to improve the ability to follow each other closely and the original nose concept would have been an extension of that initial philosophy.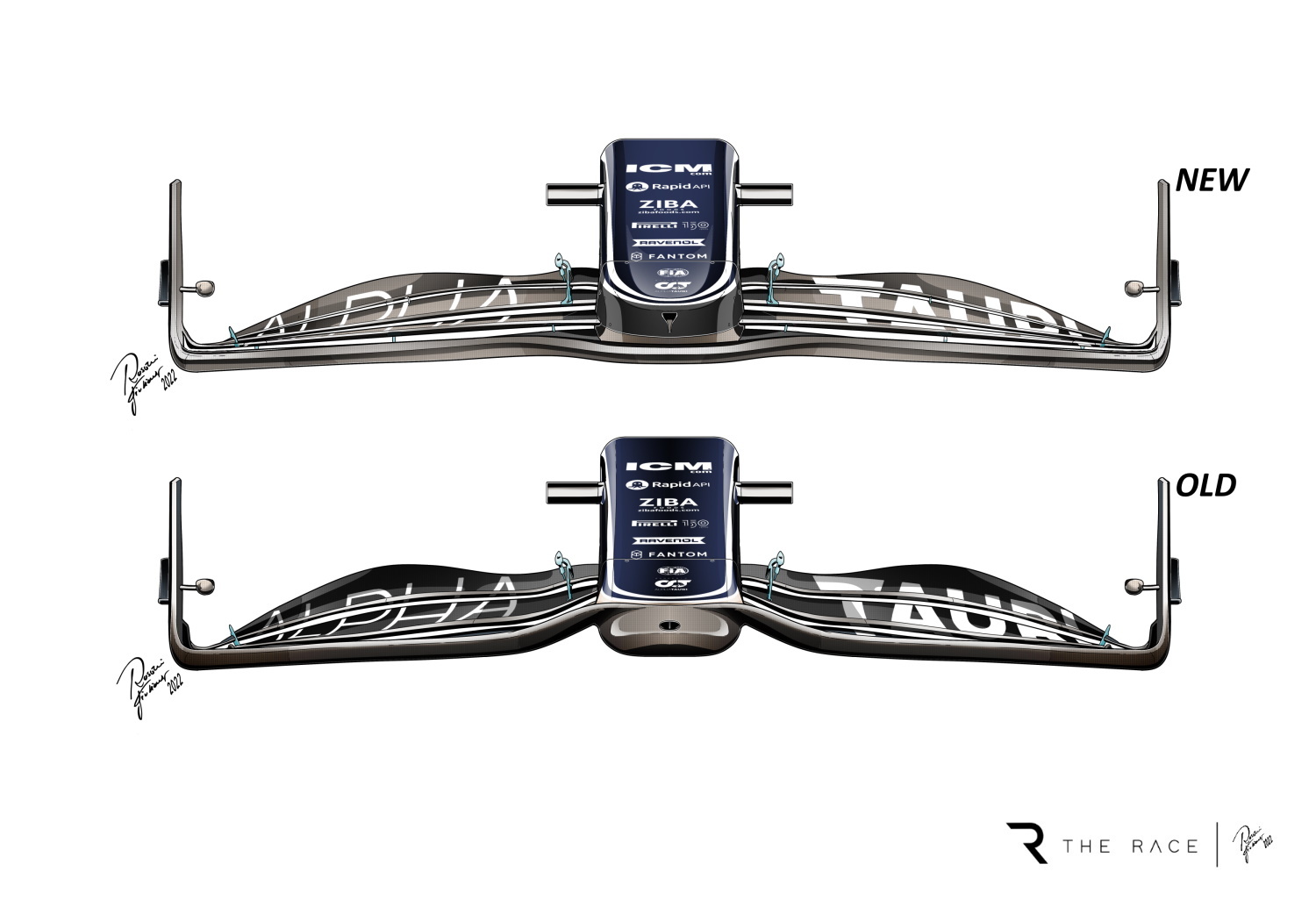 However, with its original wing-to-nose intersection, AlphaTauri would be losing potential downforce.
Now things have settled down and the teams have a few miles under their belts, they are starting to understand their real problems and in this case, it looks to me that AlphaTauri was suffering from a bit too much understeer that it couldn't just dial out within the normal set-up.
There are also some small changes to the flap and slot gap detail. But all this is just to optimise the main change, which is to lower and increase the continuity of the mainplane resulting in more front downforce.