Lando Norris says McLaren's championship swing against Formula 1 rival Alpine is even sweeter because his team does not have "a car which is anywhere near as quick" as its rivals'.
Norris and team-mate Daniel Ricciardo matched McLaren's best combined race weekend points haul of the season in Sunday's Singapore Grand Prix, finishing fourth and fifth to score 22 points.
It lifted McLaren ahead of Alpine, which suffered a double-DNF, into fourth in the constructors' championship having trailed by 18 points before the weekend.
The result was "the last thing we expected" after Friday practice, said Norris, as Alpine had both cars regularly in the top 10 whereas McLaren struggled on the street circuit and it looked as though the general trend of Alpine having the faster car would continue.
But a wet qualifying session allowed Norris to qualify sixth and he jumped Alpine driver Fernando Alonso at the start then ran as a top-five contender for the entire grand prix.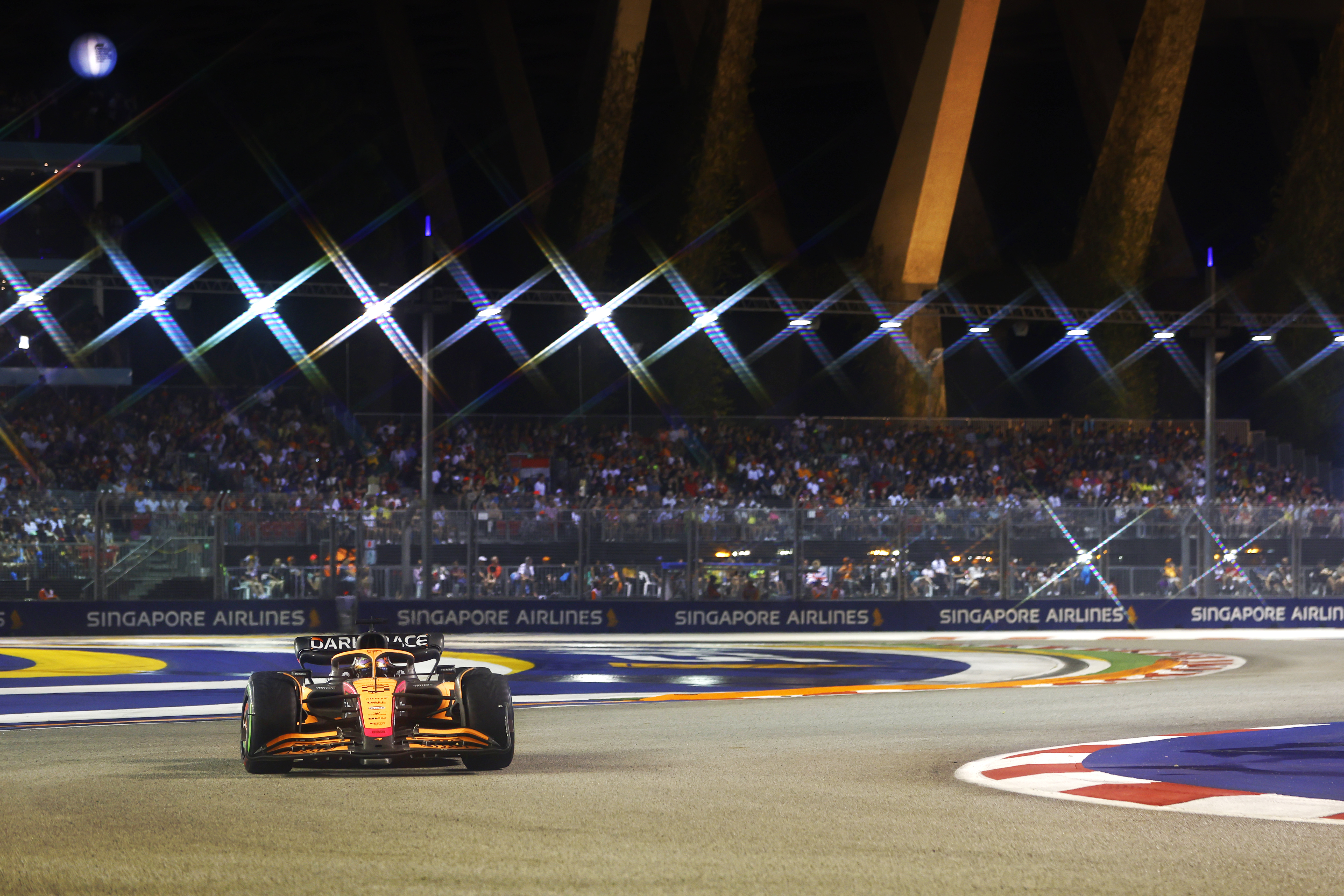 Ricciardo then leapt up the order late on with a well-timed move to slick and a fortuitous safety car period to score the best finish of a difficult season.
"I'm not gonna lie, Friday looked like one of our worst weekends so far," said Norris.
"And I think on pace, we were still a mile off. We just did a very good job with Daniel and myself and the strategy team. But Alpine were probably at least half a second a lap quicker in complete wet conditions or complete dry conditions. Maybe even more than that.
"So, we were expecting the opposite. We were expecting them to be fourth and fifth or fifth and sixth and us to maybe not even finish in the points. And it ended up being the opposite way around. It was a pleasant surprise."
Norris had said a couple of races ago, when McLaren was slipping back from Alpine in the championship, that his team was doing well to even be that close with what he insisted was simply a slower car.
A double retirement for Alonso and Esteban Ocon in Singapore underlined Alpine's wastefulness as it marked a second straight double-zero for the team.
"From a driver's side it's very rewarding," said Norris. "Getting Fernando off the line was super important. That was a good job by myself and the start that I got.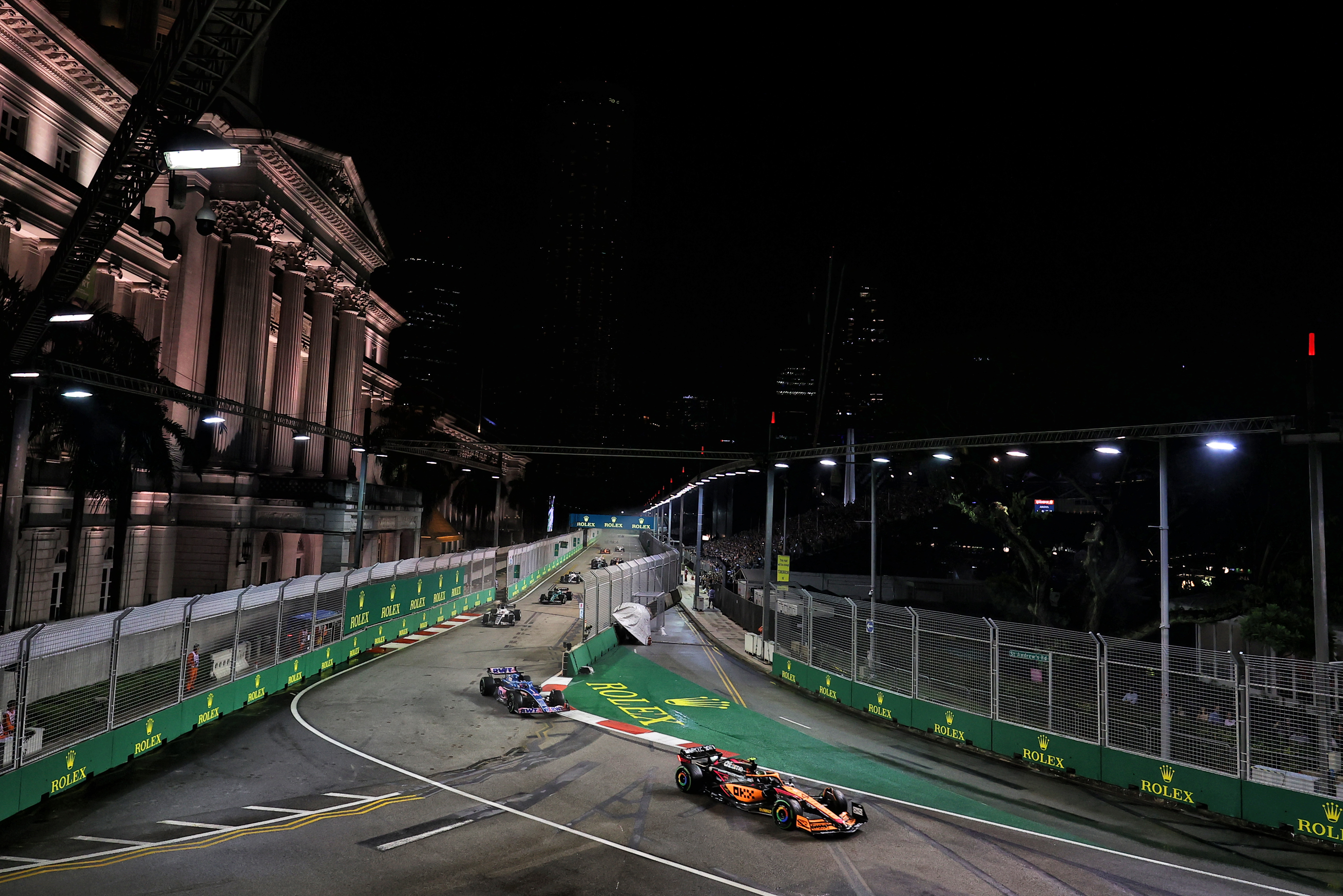 "But it always makes it sweeter when you know you have a car which is simply not as quick and you finish ahead of them, or you're ahead of them on merit again. It makes it better.
"It's very tough when you know you don't have a car which is anywhere near as quick as them. It's hard to kind of keep that motivation and keep pushing, thinking you might have a chance at some point.
"But days like today prove exactly that."
It is only the sixth time this season McLaren has scored points with both drivers as Ricciardo has struggled to match Norris at most races.
Ricciardo, who will leave the team at the end of the year, expressed delight at his result because "finally on both sides of the garage there's some content" and he knew he'd made a significant contribution to the team's championship bid.
"You've got to cash in and it's one of those days," Ricciardo said.
"It's unlikely we'll get another big day like this when Alpine don't, but you never know and I'm just happy that we cashed in when we could've and should've.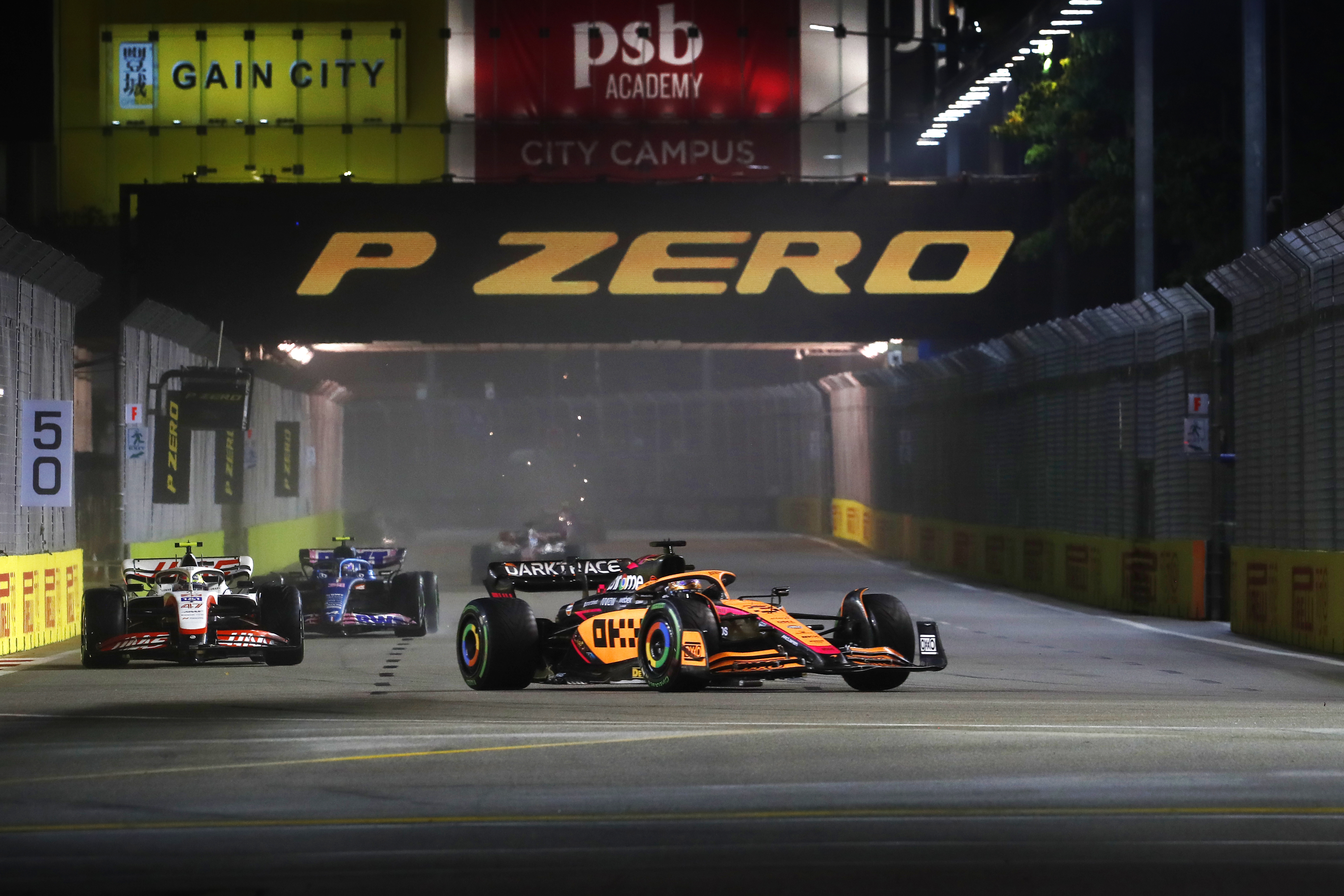 "It's big because obviously I'm aware of the championship situation and the lack of points I've been able to get this year, it's certainly been pretty sad.
"To contribute on a day when we certainly needed to with both Alpines retiring, that was big for us and I'm happy to have done my job."
With only a four-point buffer, though, McLaren knows its fight is far from finished. And Alpine is expected to be much stronger in Japan this weekend, as the Suzuka circuit is likely to suit its car very well – especially with the major floor upgrade introduced in Singapore.
McLaren team principal Andreas Seidl said: "If you look at how the races went since France I think it was going backwards and forwards.
"Alpine obviously had a great weekend in Spa, where we had a lot of issues and they made a big score. On the other hand, we had the opportunity to do the same today while they had issues.
"It's an open battle, it's very close together in terms of car performance. It's very close together in terms of team performance also.
"That's why I think it will be a battle until the last lap in Abu Dhabi."