Pierre Gasly's new account of the personal and professional losses he suffered in 2019 – including "the day my old life ended, and a new one began" – is an illuminating, detailed insight into the despair he turned into a career-saving turnaround.
F1 revelled in Gasly's sparkling AlphaTauri season in 2020, including that stunning Italian Grand Prix win. The restoration of his reputation – damaged when he was unceremoniously dropped by Red Bull mid-season in 2019 – seemed complete, and nobody could begrudge him such jubilant celebrations one year on from the anguish of losing best friend Anthoine Hubert in a fatal Formula 2 crash.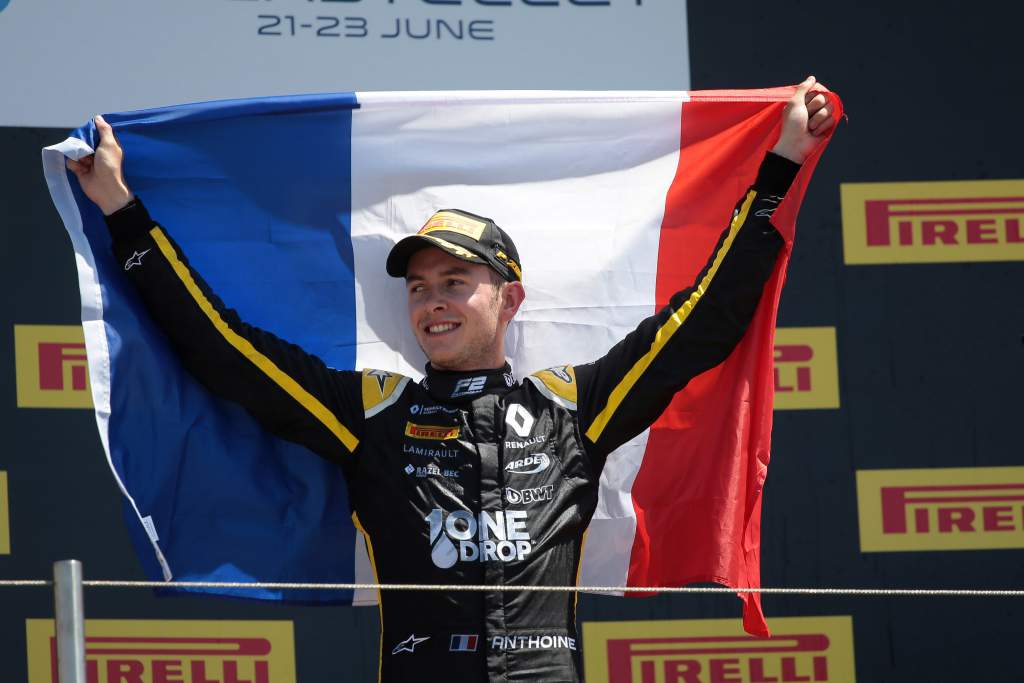 Gasly's twin losses came as quickfire sucker punches. The 2019 Belgian Grand Prix was his first race weekend back at Toro Rosso after his demotion. On Saturday, Hubert lost his life in an awful crash in the F2 support race.
"I felt like for the first time in my life I was really starting a new chapter," Gasly writes in a Players' Tribune column.
"I had always thought I'd keep on my upward trajectory and eventually become world champion. But being put back in the middle of the pack at Toro Rosso — I felt like I was evolving out of the old Pierre.
"I had to find a new, more mature version of myself if I wanted to prove something to everyone in the sport.
"But then Saturday happened, and my world got flipped upside down."
"I was completely broken. I cried until I couldn't cry anymore. I've never experienced a worse feeling than that in my life. Never" :: Pierre Gasly
The true weight of that loss and despair has probably never been fully grasped in F1 because Gasly has – entirely understandably – refrained from discussing it much in public.
Gasly's form at Toro Rosso (now AlphaTauri) since losing his Red Bull drive has also been so spectacular that it has been easy to focus on the performance shift. Thus the 2019 Belgian GP becomes synonymous with Gasly's on-track revival.
Now the idea of Gasly being split into pre-Spa '19 and post-Spa '19 variations has been crystallised by his account of that weekend, but we must not overlook the fact that Hubert's death is the much more profound reason behind that.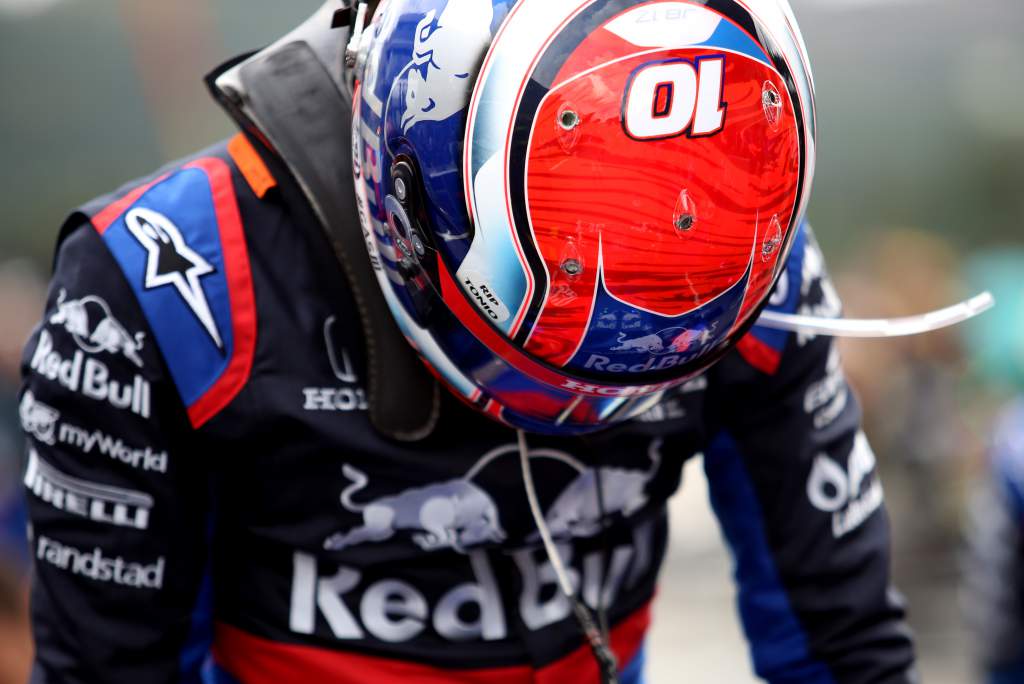 Unable to concentrate in the team's post-qualifying debrief, Gasly anxiously awaited news of the outcome of Hubert's crash. He shook. His breathing "became erratic". His hands were sweating. When the debrief ended he ran to his parents and girlfriend to find more information.
"I remember coming down the stairs and seeing them all just sobbing," he writes. "I could see they were broken. And I understood what it meant. I knew my friend was gone.
"I wasn't prepared for that. Honestly, I had let my mind wander — to think that maybe Anthoine was in a coma or something like that. But death? Death? I never thought that was possible.
"I was completely broken. I cried until I couldn't cry anymore. I've never experienced a worse feeling than that in my life. Never."
Such immense loss would be difficult for any person to overcome but it was particularly cruel for Gasly to go through this just as his career had been thrown into uncertainty. He was "broken up" by the Red Bull demotion and had no idea when he would find himself in a top team again, if ever.
This could have shattered Gasly, left him demotivated and disengaged. We know from his excellent return to Toro Rosso and the way he spearheaded the AlphaTauri assault in 2020 that it did not.
But because he's been on such an upwards curve professionally it would be, and has probably been, all too easy to overlook the impact what happened in 2019 had on him.
On his return to Spa in 2020, Gasly visited the scene of Hubert's fatal accident to lay some flowers and say a prayer for his friend. He says he felt Hubert's presence in the grand prix. And having spent the previous 12 months with his "visor down" – a metaphor for closing out the outside world and living with relentless focus – Gasly could "pop my visor up and see again".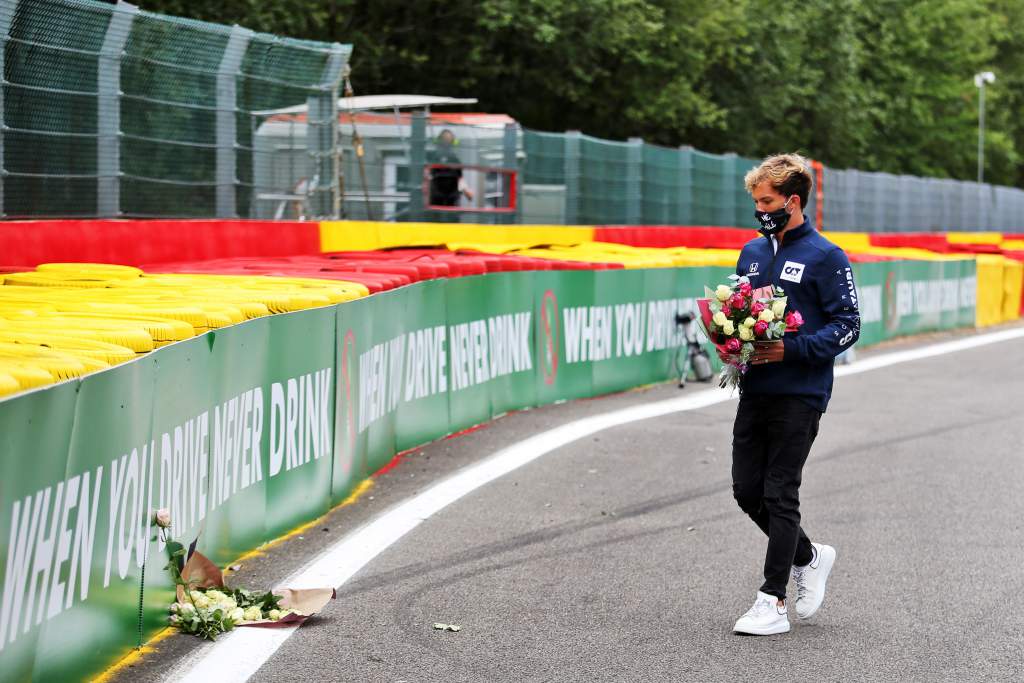 "Like really see again," he stresses. "I found a piece of myself that day. And I took it with me to Monza, the following race."
Where he won, of course. Yet there was no Red Bull reprieve. No matter what Gasly did it was not good enough to recapture the decision-makers' faith and despite the magnificence of his season it was made very clear Gasly had to route back to the senior team. Which appears to have solidified a deep-rooted doubt Gasly had that Red Bull never fully believed in him in the first place.
It's immensely sad he has not been able to witness the heights Gasly has since risen to
"From the moment I made my first mistake in a car, I felt like people there slowly began to turn on me," he says. "I'd had a crash in winter testing, and from that moment on the season never really got going.
"Then I had a tough first two races with Red Bull and the media just ate me up.
"Anything I said in the press was twisted into an excuse for my form, and nobody really stuck up for me. The car wasn't perfect, and I was doing my best to try to improve and learn each week.
"It was a difficult time for me at Red Bull because I didn't feel like I was really supported and treated the same way as others there have been. That's something that I just can't accept.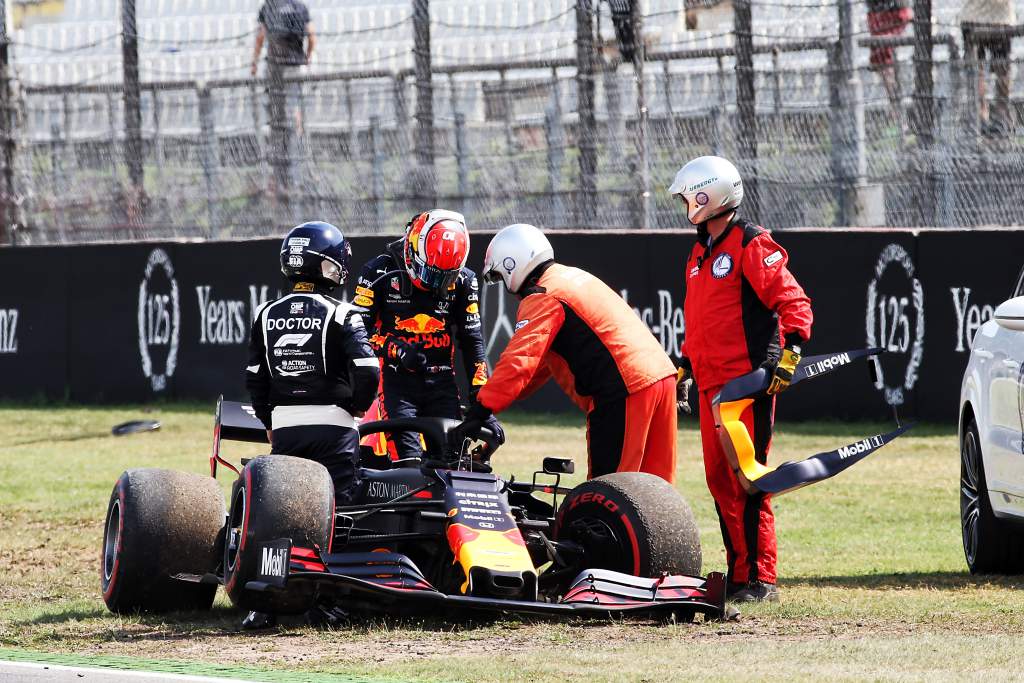 "I was working my ass off every day, trying to get results for the team, but I was not being given all the tools I needed to succeed. I would try to offer solutions, but my voice wasn't heard, or it would take weeks to see changes.
"For whatever reason, I was never going to be a fit in that seat — it was just never going to work."
Gasly actually slightly misrepresents what happened in pre-season testing. He crashed twice, not once, and the second incident had serious consequences as Red Bull was short of spares.
And there are stories from within Red Bull that suggest while Gasly may have been trying to offer solutions, he was not actually focusing on the right stuff. But this is a separate discussion.
What matters in this context is Gasly's perceived lack of support. He is someone who projects a vibe that you are either with him, or against him. It seems he spent the first half of 2019 believing Red Bull was more and more a case of the latter. No doubt his 2020 snub reaffirmed that feeling too.
Whatever betrayal Gasly may have felt at Red Bull's hands, especially in 2019, he will probably work through it eventually, even though it seems as though he's not quite there yet.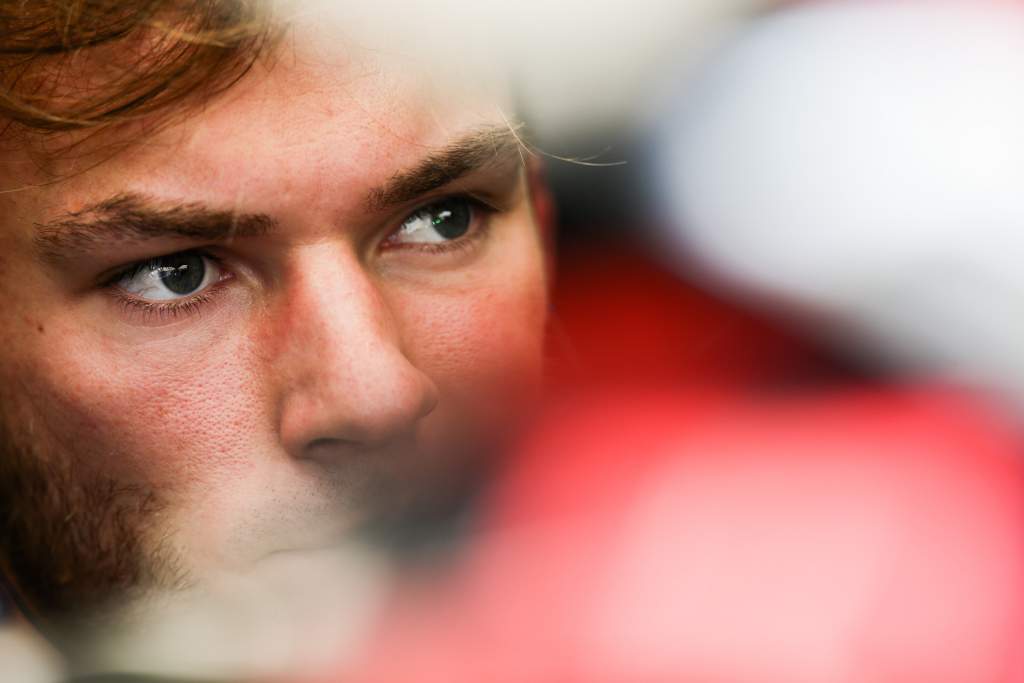 Gasly says his sadness at that decision "turned to passion" and became a motivation to show Red Bull it had made a mistake.
Hubert also messaged him to that effect after the Toro Rosso demotion was announced. It's immensely sad he has not been able to witness the heights Gasly has since risen to in his quest to prove Red Bull wrong.
And it's eye-opening for us to begin to understand the depths Gasly has had to pull himself from to even try.