Pierre Gasly says he's "ready to take on the role of team leader" at AlphaTauri, following the arrival of new Formula 1 team-mate Yuki Tsunoda.
But that's a role Gasly had already effectively moved into with aplomb last season. The question now is whether it will lead to something bigger, or if Gasly will get stuck.
In 2020, partnered with the experienced Daniil Kvyat, Gasly was AlphaTauri's undisputed lead driver. He'd made that clear before he took his surprising, stunning victory in the Italian Grand Prix. In fact, he'd swiftly laid the foundations for that upon his return to the team (then still called Toro Rosso) following his mid-2019 demotion from Red Bull Racing.
But lead driver doesn't mean exactly the same as team leader, so there will be a step-change in expectations of Gasly this year.
With a rookie on the other side of the garage, he will be leaned on more when it comes to feedback and set-up guidance, and the burden of scoring bigger results will fall on him while Tsunoda gets up to speed.
"Pierre is a very high skilled driver and he now also has the necessary experience to be a leader in the team and for Yuki," claims AlphaTauri team boss Franz Tost.
"I reckon Pierre is one of the strongest drivers in F1 nowadays.
"Pierre's good technical understanding allows him to get the best out of the car. Pierre has been with the team for some time now, so he is familiar with all procedures and with our way of working, he will be a good leader, helping Yuki in his development."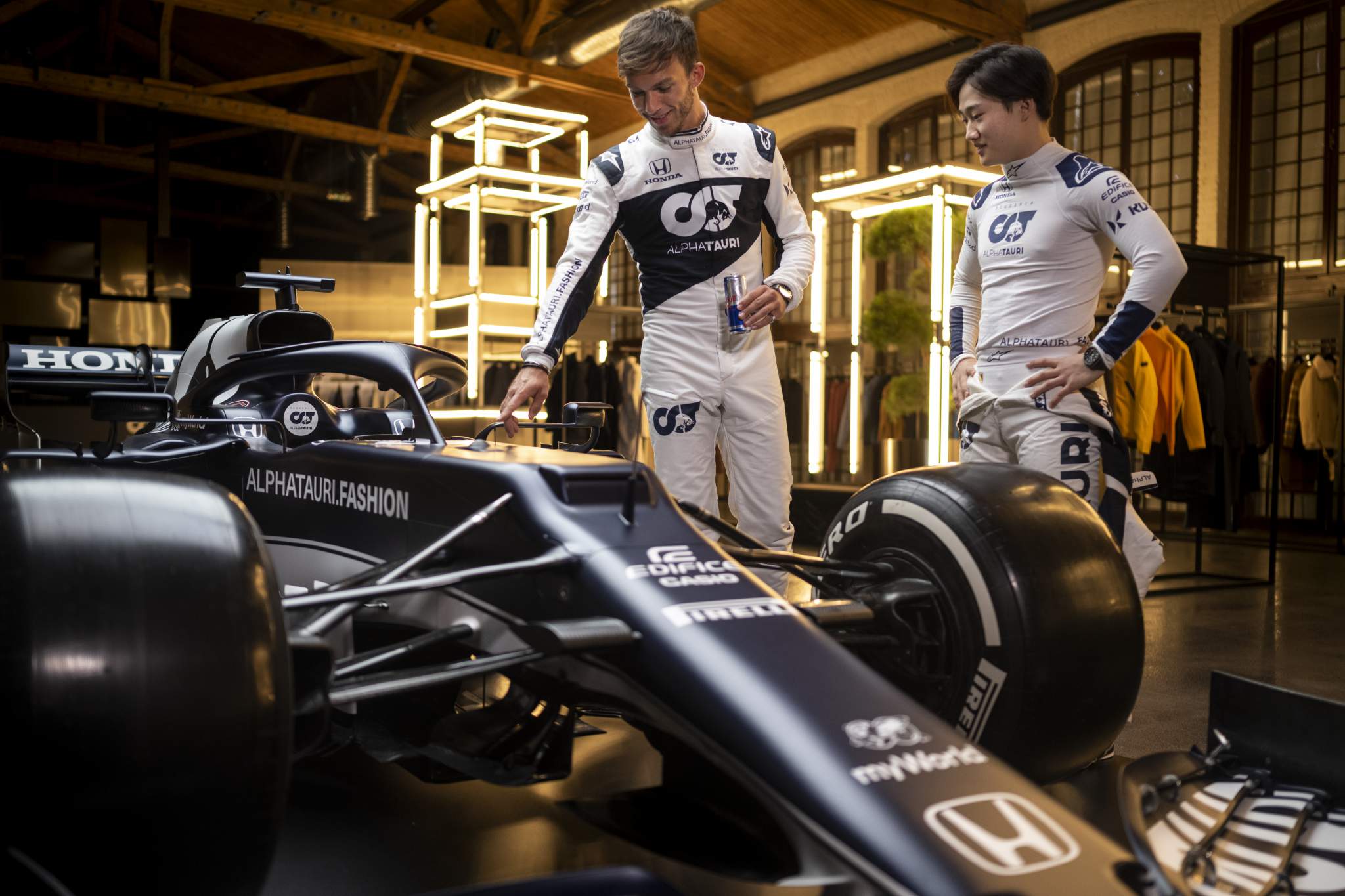 Gasly will push Tsunoda to adapt to F1 quick simply by doing a good job and offering a strong, consistent reference. He also seems to be revelling in the prospect of a more 'official' senior role.
"Of course, Yuki's arrival means I will have more responsibility within the team and I'm ready to take on the role of team leader," says Gasly.
"However, he is a very quick driver and he will help us move the team forward. I know Yuki, he is a competitive guy and showed what he can do in F2, that's why he was promoted to F1 after just one year. We will work together to achieve that.
"He lacks experience, so it won't always be easy for him, but I think he is talented and it will also be up to me and the team to lead the way."
All that said, Gasly is still in the early stages of his own career. He is not an F1 veteran who can be a mentor to the team's new rough diamond. And with Gasly's added responsibility appears to come little extra opportunity for himself.
At AlphaTauri, Gasly looks every inch a top-line F1 driver. But perversely Red Bull seems almost entirely disinterested in picking him back up, for fear he will just lapse immediately back into his early-2019 struggles.
It proved that by committing to another year at AlphaTauri for Gasly even when Alex Albon's future at Red Bull Racing was uncertain – then picking Sergio Perez, an outside hire, to replace Albon once his fate was sealed.
So, in Red Bull's eyes, what good will another excellent AlphaTauri season really do Gasly, given he won a grand prix last year but still didn't do enough to prove he merits a top seat again?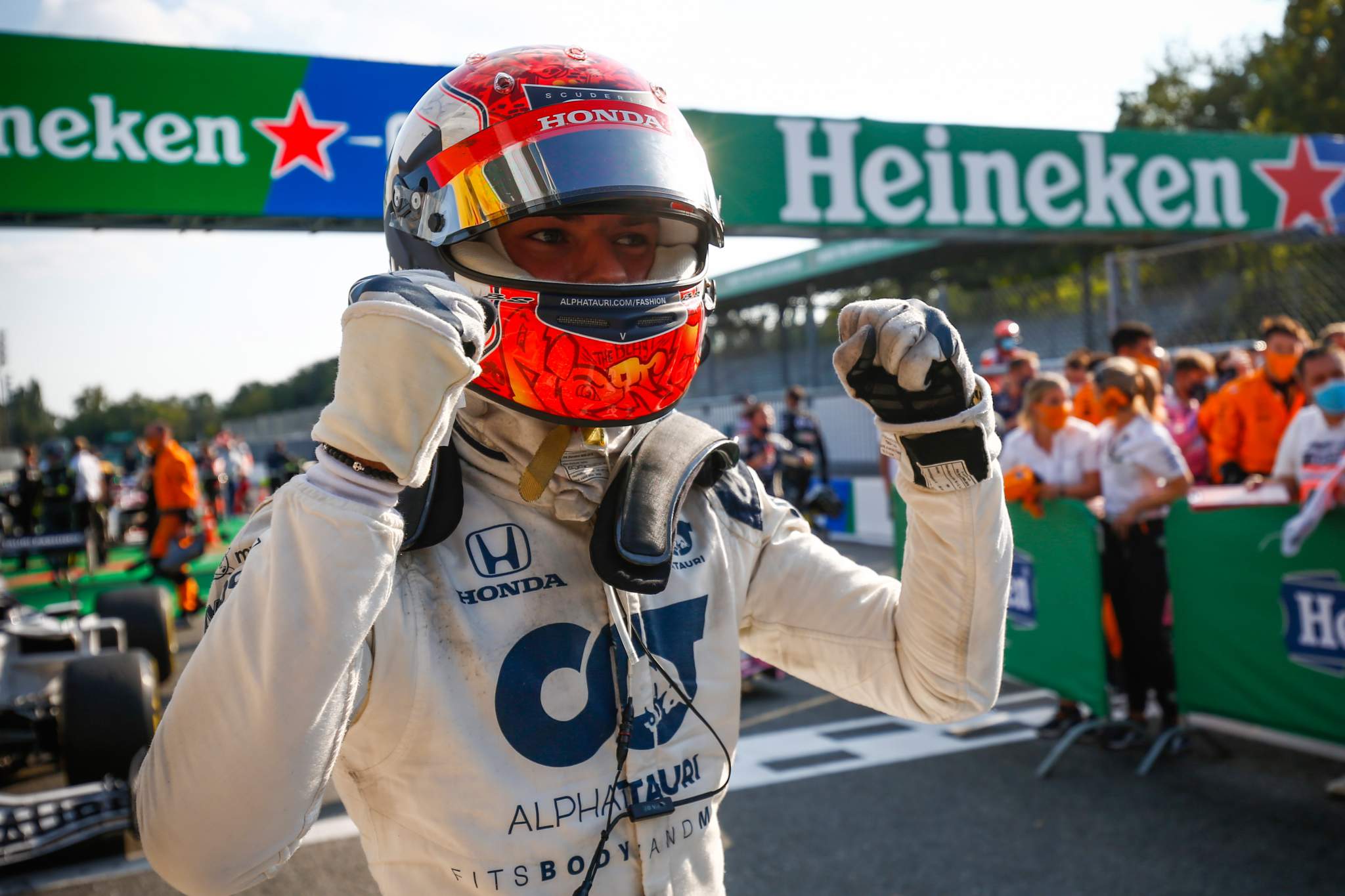 Therein lies Gasly's major 2021 puzzle: he's poised to continue the momentum that restored his reputation last year, but with a curious place in Red Bull's plans and a highly-rated new team-mate who could jump him in the queue.
One only needs to look at Tsunoda's testing programme – several days in 2018, 2019 and 2020 machinery, with the aim of around 4000km (just under 2500 miles) completed by pre-season testing – and the way team chiefs wax lyrical about him to understand how excited Red Bull is by the 21-year-old and how it's giving him everything to hit the ground running.
Tsunoda will likely assert himself as Red Bull's 'next' driver ahead of Gasly
To put it bluntly, Red Bull seems to have faith or enthusiasm for Tsunoda it never quite did with Gasly.
While Gasly raced in Formula Renault 3.5, GP2 and Super Formula – when one season in any of those categories might preempt an F1 graduation for other drivers – prior to getting his belated F1 opportunity, Tsunoda arrives in grand prix racing as part of a meteoric rise. Three years ago he was preparing for a Japanese Formula 4 campaign. Two years ago he was moving to Europe for his first season outside his home country.
Now he's completing a rapid-fire F4-to-F3-to-F2-to-F1 progression.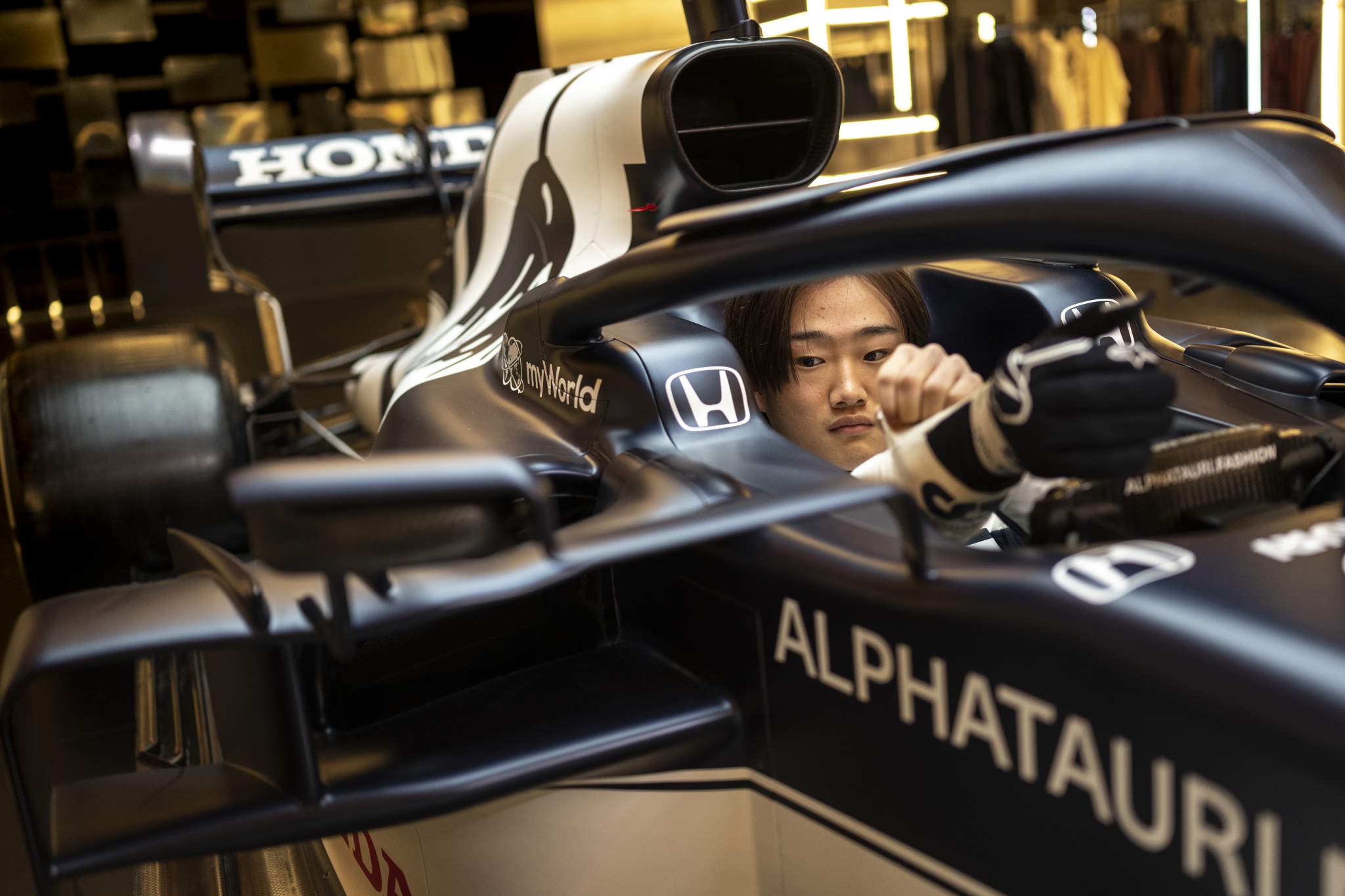 "I must say he did a fantastic job, winning races and carrying out many impressive overtaking manoeuvres," says Tost of Tsunoda's rookie F2 season, which included three wins and ended with him third in the championship.
"Yuki has already completed some tests with us in an F1 car and I'm convinced that he will have a successful start in his F1 career, due to his natural speed and his talent.
"We expect his learning curve to be quite steep, so he should be able to achieve a good performance quite quickly.
"Of course, he will have some crashes, that's part of the development programme, but what is very extraordinary on his side is the car control, his strength on the braking and his speed in fast corners.
"If he continues his learning process, like he did at the tests in Imola and Abu Dhabi last year, I'm sure we will see some fantastic races."
And if that happens, Tsunoda will likely assert himself as Red Bull's 'next' driver ahead of Gasly. Why would Red Bull pick Gasly, a driver it is clearly happy to leave as AlphaTauri's 'lead' driver, when a younger and more exciting option has proven himself a viable candidate with none of the apparent baggage?
A cynical interpretation would be that Gasly's been parked as a useful lead driver for Red Bull's 'other' team, and his chief contribution to its main focus will be related to Tsunoda: giving Red Bull a proven driver to compare Tsunoda to, and helping accelerate his development.
"Every driver compares themselves with their team-mate so the better the latter is, the more you are pushed to improve yourself," says Tost.
"Yuki can learn a lot from Pierre in all aspects, for example comparing the lap times, the set-up of the car, the driving lines – this is all very important, especially on those tracks that are new to Yuki. If you have a strong and experienced team-mate you can compare many different parameters, which help to improve your own performance."
Tsunoda clearly agrees, and gushes with praise for his new team-mate: "Pierre is really fast and already has a win under his belt in F1. The first target for every driver is to beat your team-mate but he will be a hard one to beat.
"I remember seeing him in Japan when he was racing in Super Formula and I was in Formula 4. He nearly got the title in his first year in Japan which is really difficult, especially for a European driver.
"He's an incredible talent and I'm excited to learn everything I can from him this season, as I've already seen how integrated he is within the team."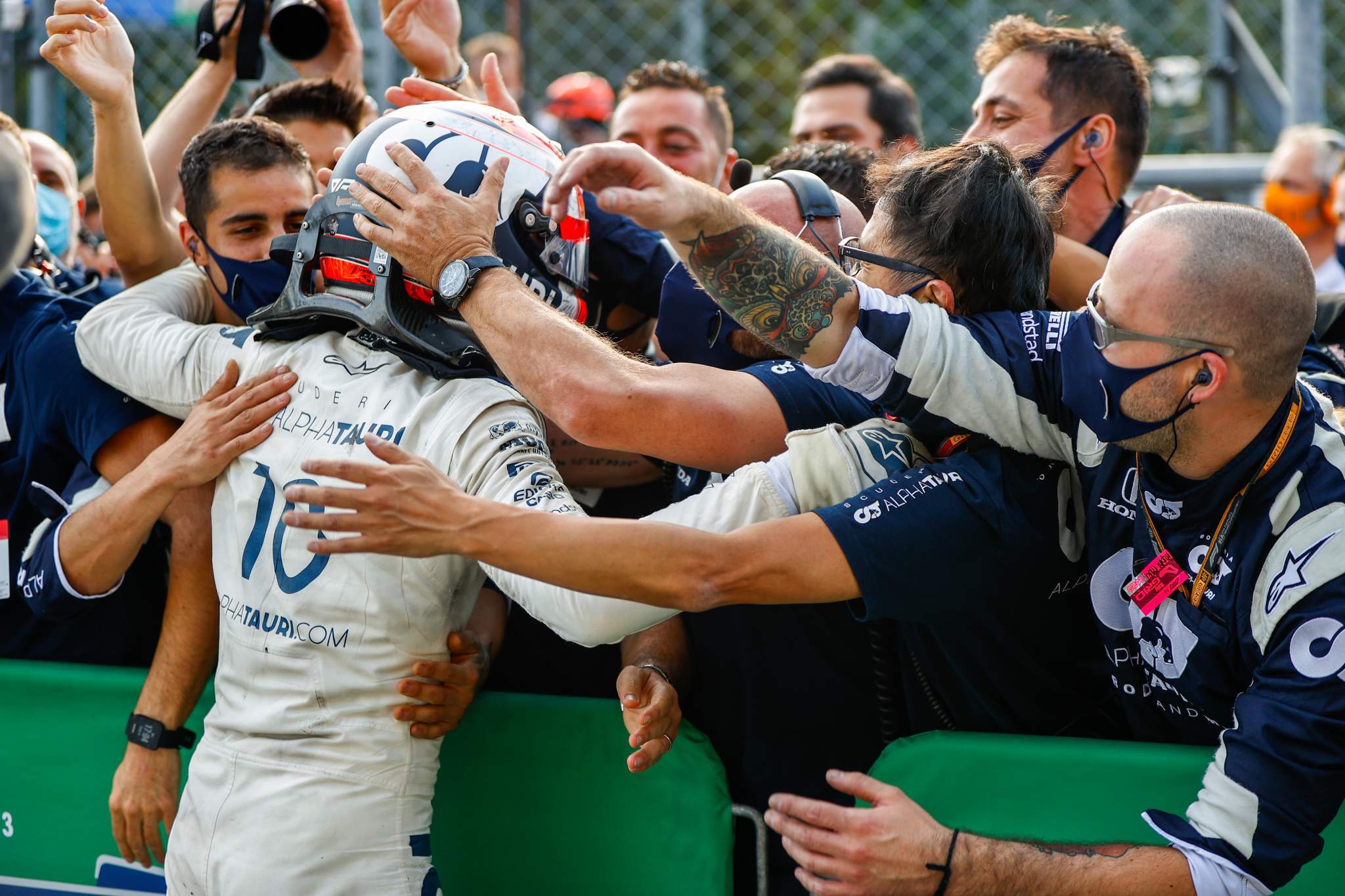 It's worth pointing out that even if Gasly thinks he is being shortchanged by Red Bull, there's no hint of animosity within his actual team. Gasly always speaks glowingly of the ex-Minardi squad and it's evident that he feels comfortable, valued and supported – and that environment brings the best out of him.
That will make Gasly a fine team leader, capable of putting together an excellent 2021 season. Gasly says that Tsunoda's arrival "doesn't really change my approach", and his focus is in the right place.
If he performs well, leads the team with authority on track and off it, and keeps Tsunoda at arm's length, his competitive reputation will not be harmed and he will boost his standing in the eyes of his employer in other ways.
Staying at AlphaTauri longer-term perhaps isn't the problem it might have been in the past
"I did a very good job and I was able to drive the way I wanted," says Gasly of his 2020 season.
"I managed to have an excellent relationship with my engineers, we understood what the team needed, what I needed and how to work together and that's what brought the results.
"I was really satisfied, but there is still room for improvement, room for fine-tuning. What you need over the whole year is to be consistent and to score at every opportunity.
"We need to see how the car goes in Bahrain and then we'll know more. But the key will be consistency and not to make any mistakes."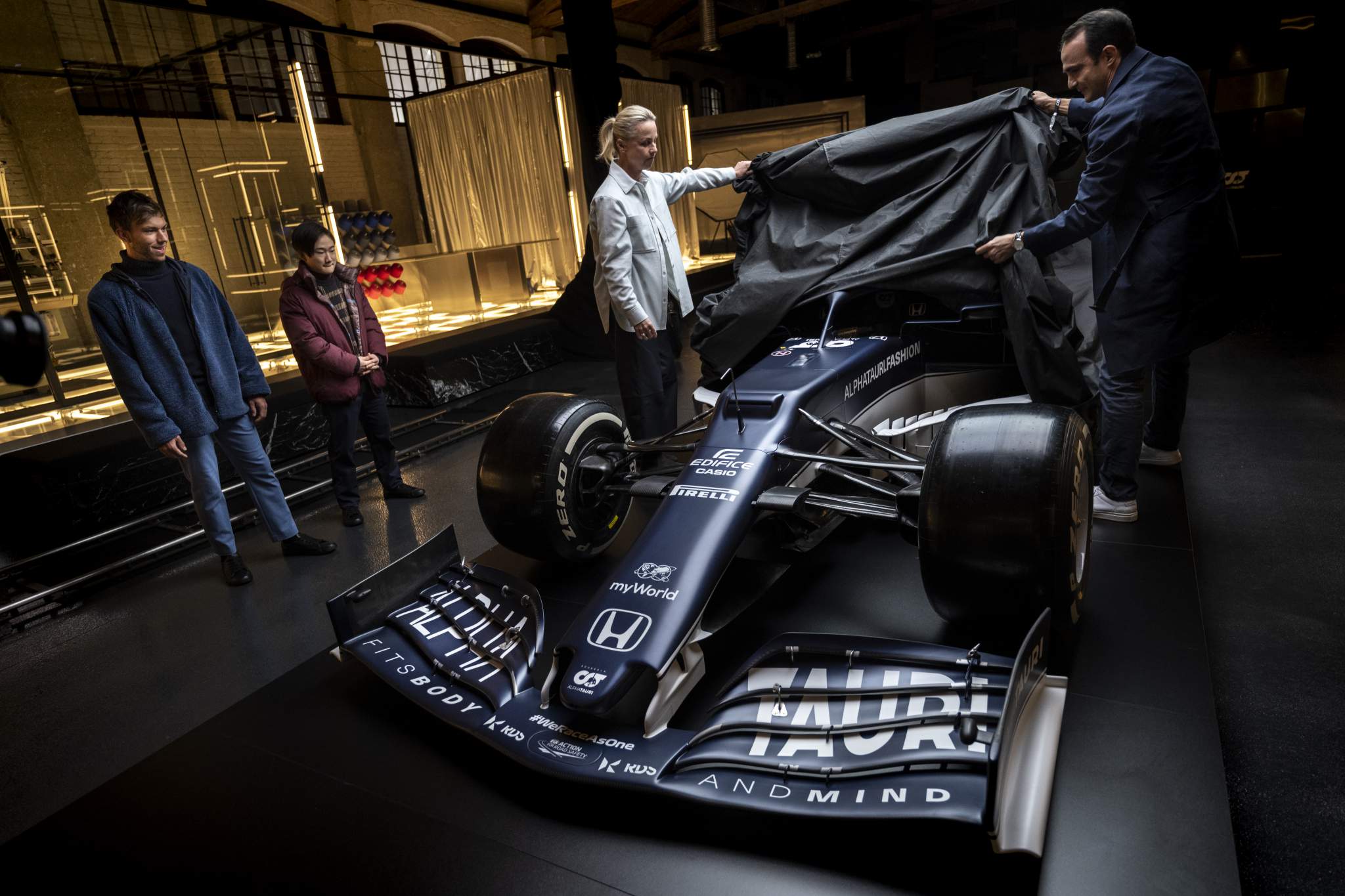 AlphaTauri has grander designs than remaining a midfield underdog and as The Race's Edd Straw has explored in this piece, it can have legitimately higher expectations than its recent record suggests. That's why Gasly has openly said in the past that being with AlphaTauri longer-term perhaps isn't the problem it might have been in the past.
But it is still almost certain to permanently be the 'second' of the two Red Bull teams, which slaps a limit on its ambitions – and that means Gasly risks being held back as well, if he is destined to remain a driver Red Bull Racing never wants to recall.
A repeat of his 2020 season would likely attract other suitors, and Alpine has always seemed a good target. Bringing a highly-rated, race-winning French driver into the French works team makes a lot of sense. If Esteban Ocon struggles alongside the returning Fernando Alonso, Gasly would represent an upgrade.
Perhaps a move elsewhere is necessary long-term, for it would sell Gasly short if his rebuilt and rising reputation was not matched by his career momentum.
There is no doubt that Gasly is a terrific reference point for Tsunoda, and is ready to shine as the undisputed team leader. But that will only remain the situation for so long and it will be of limited appeal in the long-term.
Tsunoda's very highly rated, and if Gasly's hit a glass ceiling within Red Bull, then where does he go next even if his thrives in his 'new' 2021 role? And what happens if, or more likely when, Tsunoda makes good on his potential?
That is where Gasly risks getting stuck. And he deserves more than that.