Esteban Ocon leaps from the frying pan and into the fire this year by swapping 2020 Renault team-mate Daniel Ricciardo for Fernando Alonso at the rebranded Alpine squad.
The 24-year-old was once seen as a potential Mercedes driver, but after sitting out 2019 as the champion team's reserve he struggled to restore career momentum last season on his return with Renault.
While Ocon had a decent enough season, culminating with second place in the Sakhir Grand Prix, he was resoundingly beaten by Ricciardo.
He only outqualified Ricciardo twice in 17 attempts, with an average adjusted deficit of 0.362s. In the 11 races where both finished, Ocon was ahead on just three occasions and ended the season with 62 points compared to Ricciardo's 119.
Even though Ocon suffered more reliability problems, that's a resounding defeat.
You could put his struggles down to the after-effects of a season on the bench and being up against a formidable team-mate.
But while it's reasonable to expect more in 2021, Ocon is up against a driver with a long track-record for destroying team-mates.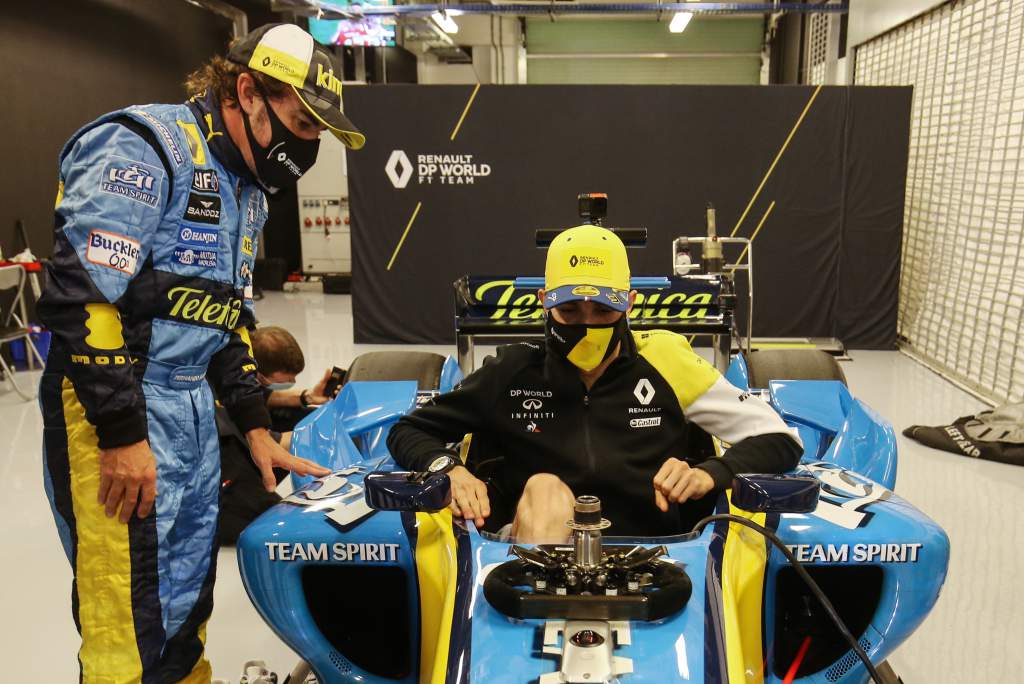 Only Jenson Button and Lewis Hamilton have emerged from a stint alongside Alonso without at least some damage to their reputation.
While taking a beating from Ricciardo must have been a chastening experience, the upside is that it forced Ocon to take a very close look at his game as he battled to close the gap.
"It doesn't work the same as the Mercedes that I drove in testing does or the Force India" :: Esteban Ocon
That should put him in a better position to take on Alonso, even if doing so successfully depends on there being a significant upside to come.
"I don't know if he's the strongest benchmark, but he's certainly one of the top [ones]," says Ocon of Ricciardo.
"I've been very impressed with what he's been doing, outperforming the car in a lot of moments.
"He's very good outside of the car, with the media, the way he approaches things. He's always very positive on everything.
"He's very fast and he adapts to the conditions very well, so he learns very quickly. When there's one corner where I'm doing better than him, he will rectify it once we get to qualifying.
"It was definitely a great thing to have him as my team-mate, to see where I could get better and what I could do against him. It's been good for my learning curve."
Ocon did close the gap to Ricciardo as last season progressed, but never consistently got on terms with him.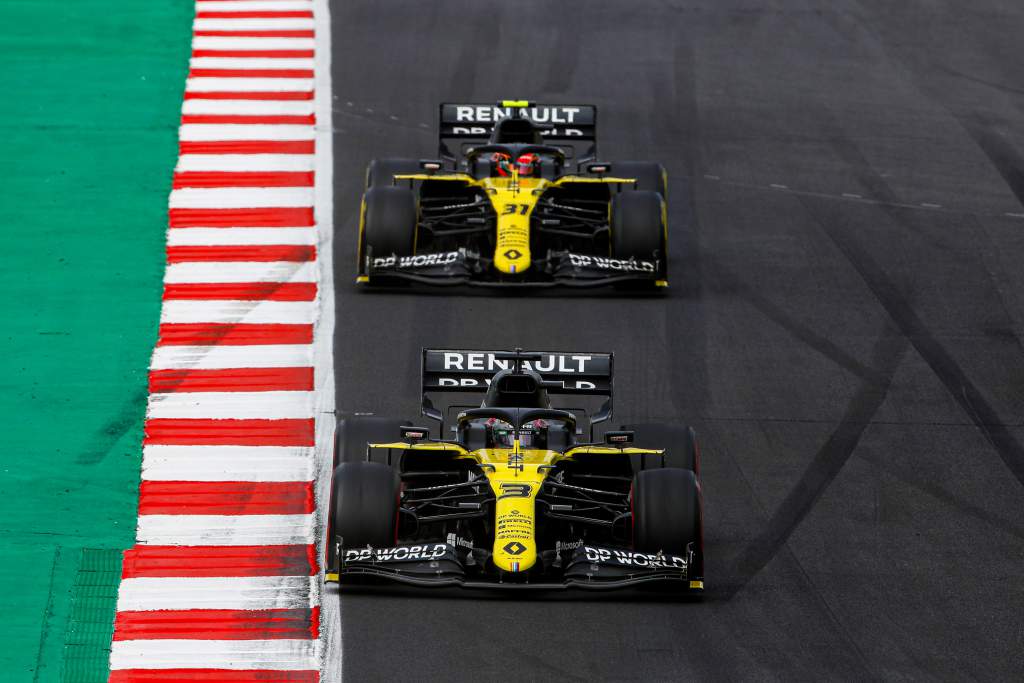 While Ricciardo's class is a given, Renault's hope was that Ocon could get to a similar level. Perhaps last season revealed his limitations, placing him in the bracket of good but not outstanding grand prix drivers, but it could yet prove that it was the year on the sidelines that blunted him in 2020.
Ocon's admitted that he was surprised by how long it took him to get back into the swing of things as an F1 race driver, and some allowances can be made for having to go through that process in a new team. As Ricciardo discovered in 2019, Renault machinery takes a little time to adapt to.
"Overall, it doesn't work the same as the Mercedes that I drove in testing does, or the Force India," says Ocon.
"They're not the same characteristics, you don't take the corners the same way. The way of approaching it and of running the car is not the same.
"I had to relearn stuff that I thought was already there. I thought I was going to come back and do it the same way I was doing with Force India and get the car sorted for me.
"But all cars are different, it's something I've learned. You need to find the best set-up and it's something we understood more and more."
Even if he does get 100% from himself, that might not be enough
There were certainly times, particularly in the first half of the season, when Ocon was a more ragged version of the driver he had been in the past. But that reflects how hard he was pushing to try to match Ricciardo as well as being out of synch with the car.
But as the season progressed and Ocon found a better way of working with his engineers, which also required him to modify his approach and attitude, it appeared to come more easily for him.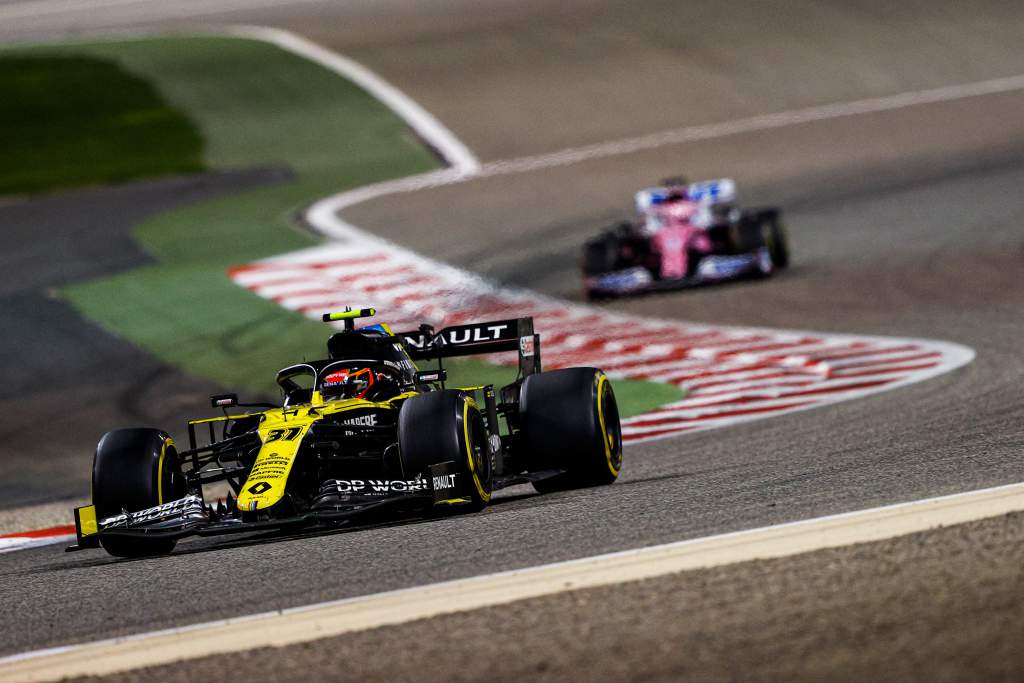 He reckoned that he got the car most to his satisfaction at the end of the season, particularly in the Bahrain races.
The main frustration was that he regularly found himself on the wrong side of the qualifying battle by a slender margin of a few hundredths, which was an improvement from the big margins early in the season – even if there were still times late in the season when Ricciardo did surprise him by leaping ahead on Saturday. This was a big step forward from where he was at the start of the season.
"It depended track by track," he says when asked by The Race what the main limitation he struggled with early in the year was.
"Most of the time, early in the year, I was not confident in the low-speed and in the high-speed, there was a big difference in terms of car balance in those two.
"For example, I had too much understeer in the low-speed with a bit of front-locking, then I was arriving in the high-speed and I had too much oversteer.
"We were not maximising the potential of the car, probably because we were not understanding yet what I needed from the car, and the feedback I was giving was probably not exactly what the team was waiting for. There are plenty of things that have changed."
The question is whether they have changed enough to avoid being buried by Alonso. Alpine's new signing may be 39 and returning after two years out of F1, but he remains as formidable and determined as ever and Ocon has to be at his absolute best in terms of his on-track performance and the way he works with the team to have any chance of beating or even matching him.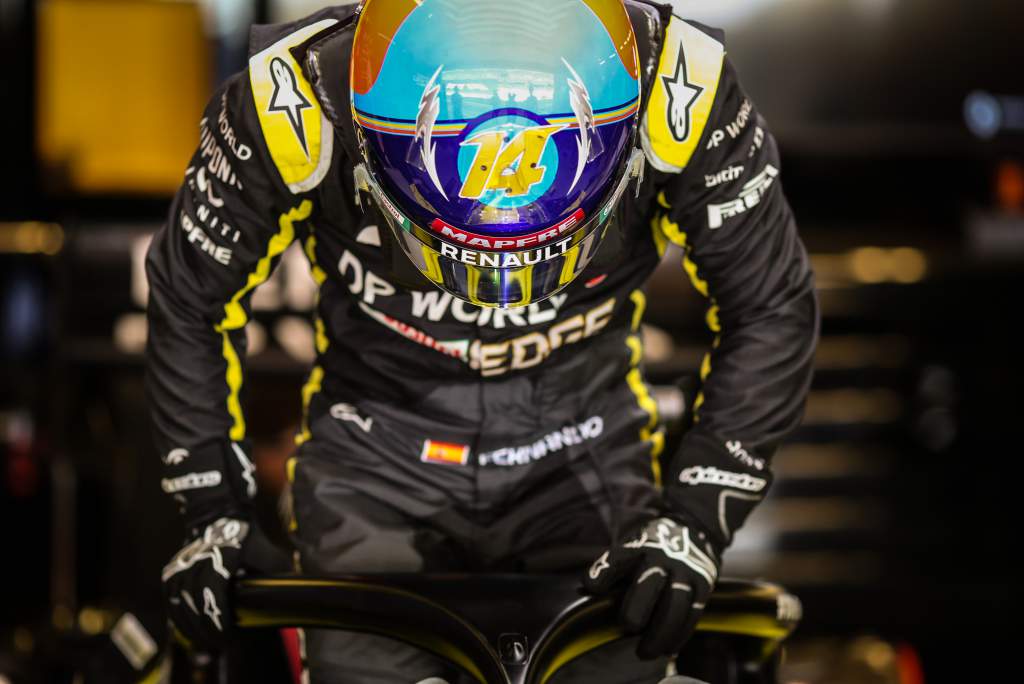 To do that, he must use the advantage of being in his second season with the team to hit the ground running. But even if he does get 100% from himself, even that might not be enough.
That's what makes this one of the more compelling team-mate battles of the 2020 season. Ocon is in the phase of his career when his prodigious promise and potential needs to translate into sustained top results and, difficult as the challenge of taking on Alonso in equal machinery is, he has to treat this as an opportunity to prove that the great expectations that surrounded him, but lost a little of their sheen last year, were not misplaced.
And while the odds certainly favour Alonso, Ocon should not be written off. As he showed glimpses of last year, and more consistently during his time with Force India/Racing Point, he's a driver with genuine ability.