Last season, Red Bull recast the renamed AlphaTauri team as a "sister team rather than a junior team", in Christian Horner's words.
It's perhaps a question of semantics, but thanks to the financial reshaping of Formula 1 with the new cost cap and more equitable distribution of team money, the ex-Minardi operation's prospects are bright, even if being the equal of Red Bull Racing is likely a pipedream.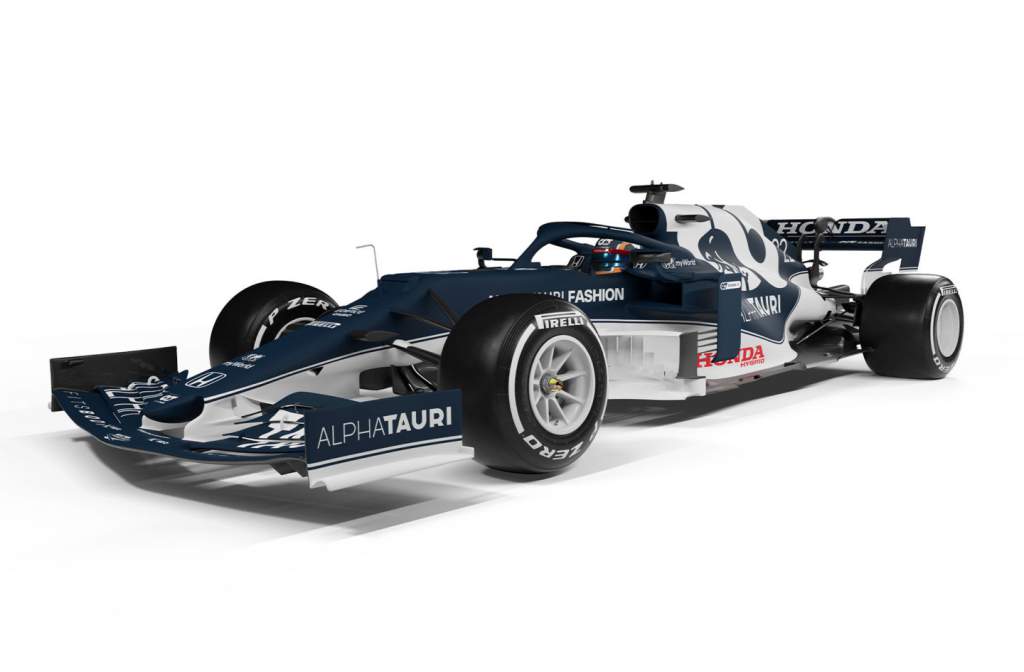 Expectations for this season, which officially began with the launch of its 2021 car on Friday morning, are easy to pin down. Last year, AlphaTauri was part of the five-team midfield group and on the Portuguese and Emilia Romagna Grand Prix weekends even set the fastest time outside of Mercedes and Red Bull.
"We should have scored at every race and we didn't. We didn't fully capitalise on Ferrari's difficult start to the year" :: Jody Egginton
But overall, it was the weakest member of that pack, finishing seventh in the championship with, on average, the seventh-fastest car.
Realistically, a repeat of that this year would be a solid return given the strength of the other teams in the midfield, but with the progress made last year and Pierre Gasly's ever-growing assuredness as team leader, AlphaTauri can aspire to do a little better.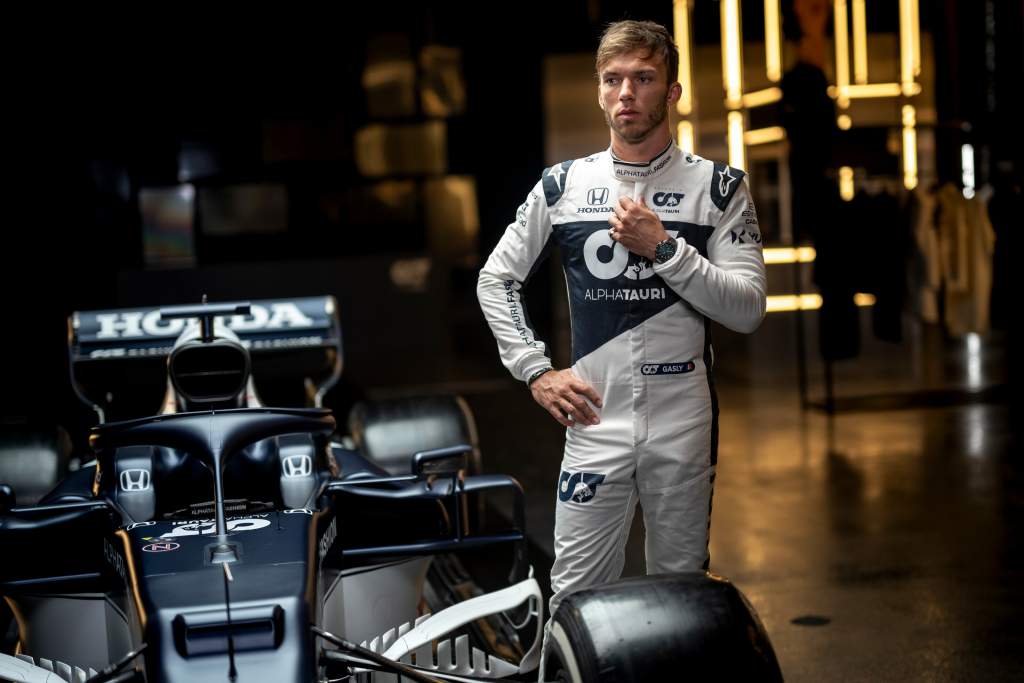 There was also room for improvement as, with a more consistent season, Ferrari was eminently beatable. The performance level means even third wasn't so far out of reach, certainly less far off than the 95-point gap to McLaren implies.
"It was good enough for sixth and we haven't got sixth," technical director Jody Egginton told The Race when asked late last season if AlphaTauri should have beaten Ferrari.
"There are many metrics by which we develop the car and 75% of them we hit or exceeded, but we should have got sixth.
"We dropped the ball on a couple of occasions, didn't get the weekend right when we knew we had the car to do it.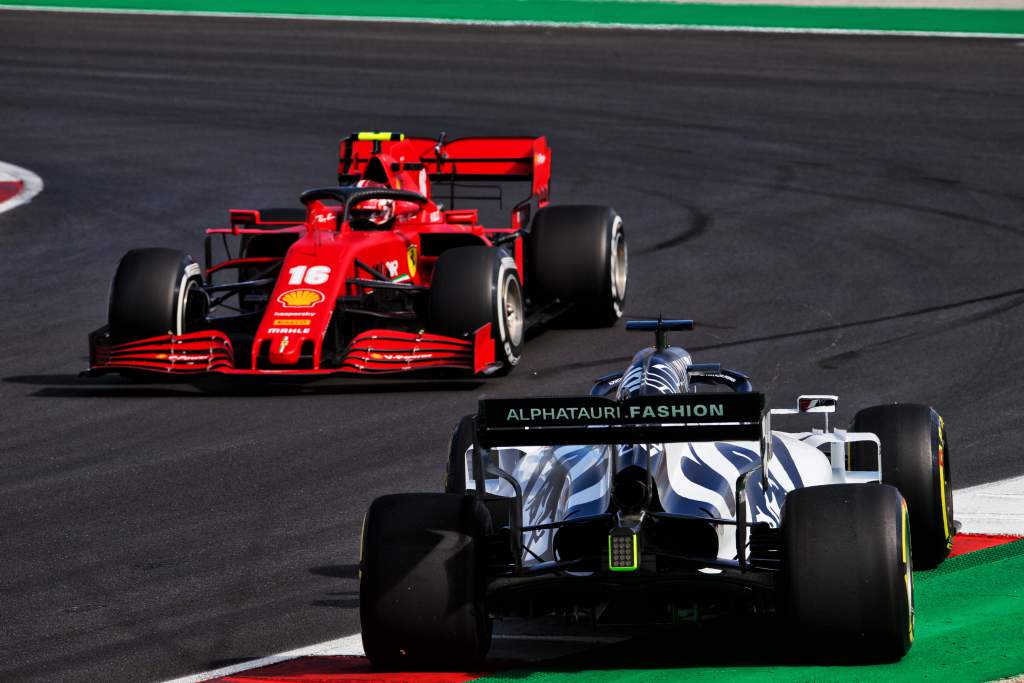 "The previous years there were weekends where we genuinely couldn't get the car to do what we wanted but that's not the case this year.
"So there's two areas. We should have scored at every race and we didn't and we should have got both cars into the points more often.
"Had we done that, we'd have been comfortably sixth. We didn't fully capitalise on Ferrari's difficult start to the year."
AlphaTauri can't expect Ferrari to do it the same favour this year. But it proved that it was in that midfield group on merit and that there is more to come.
The car made steady progress last year and if the same is done again, particularly having avoided the potential distraction of taking the 2020 Red Bull rear end as the regulations would have allowed, then that can continue in '21.
Much could depend on how quickly the very promising Yuki Tsunoda settles in alongside Gasly, but on the technical side the team has proved its capacity for sound decision making that makes the best of the available resources.
More important than form this year is the bigger picture.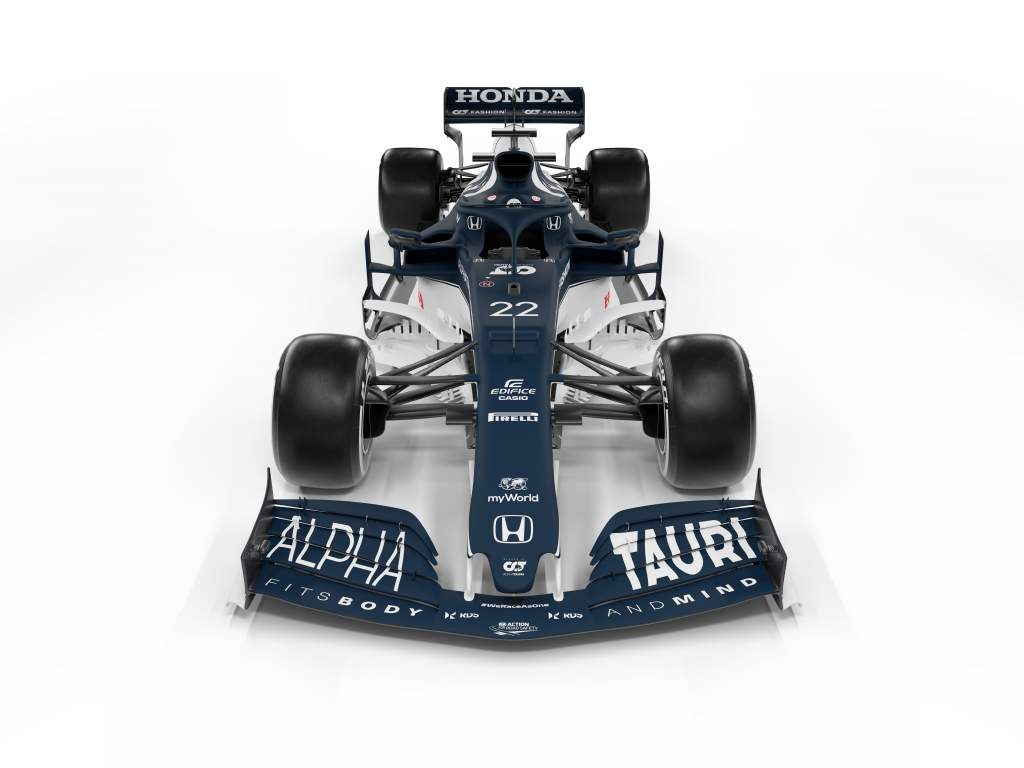 While the AlphaTauri AT02 is the product of the team's existing 50% scale windtunnel in Bicester, this year it's moving to share Red Bull's Bedford tunnel thanks to rules restricting occupancy that allows two teams to use the same facility.
That makes it the final team to upgrade to 60% scale models, which should provide higher-fidelity data. That certainly increases the team's long-term potential.
F1's changing financial structure also means that the Faenza-based team will now be competing with a budget closer to that of the bigger teams in the long term. With the capacity of the biggest teams to use financial brute force cut back, it at least brings a team like AlphaTauri more into the picture.
But there are certain constraints that can't be avoided and AlphaTauri, as long as it remains under Red Bull ownership, will always be the poor relation.
Red Bull has invested heavily in its own Milton Keynes facility, which started out in just one building that was once a ball-bearing factory, over the past 15 years to transform it into a vastly more extensive campus. Faenza, often bursting at the seams but a more modest set-up, can't compete with that.
Team principal Franz Tost has a history of setting enormously ambitious objectives that his squad then misses
What AlphaTauri can do is lean on Red Bull. There has been a push recently to maximise its use of non-listed parts from Red Bull, which continues despite not taking the 2020-spec rear end.
Alongside that, it has continued to pursue its own aerodynamic philosophy. This is a key characteristic of its independence. But that aerodynamic concept is allied to a car that has a lot in common with Red Bull – and will be even more so once the greater constraints of the 2022 technical regulations kick in.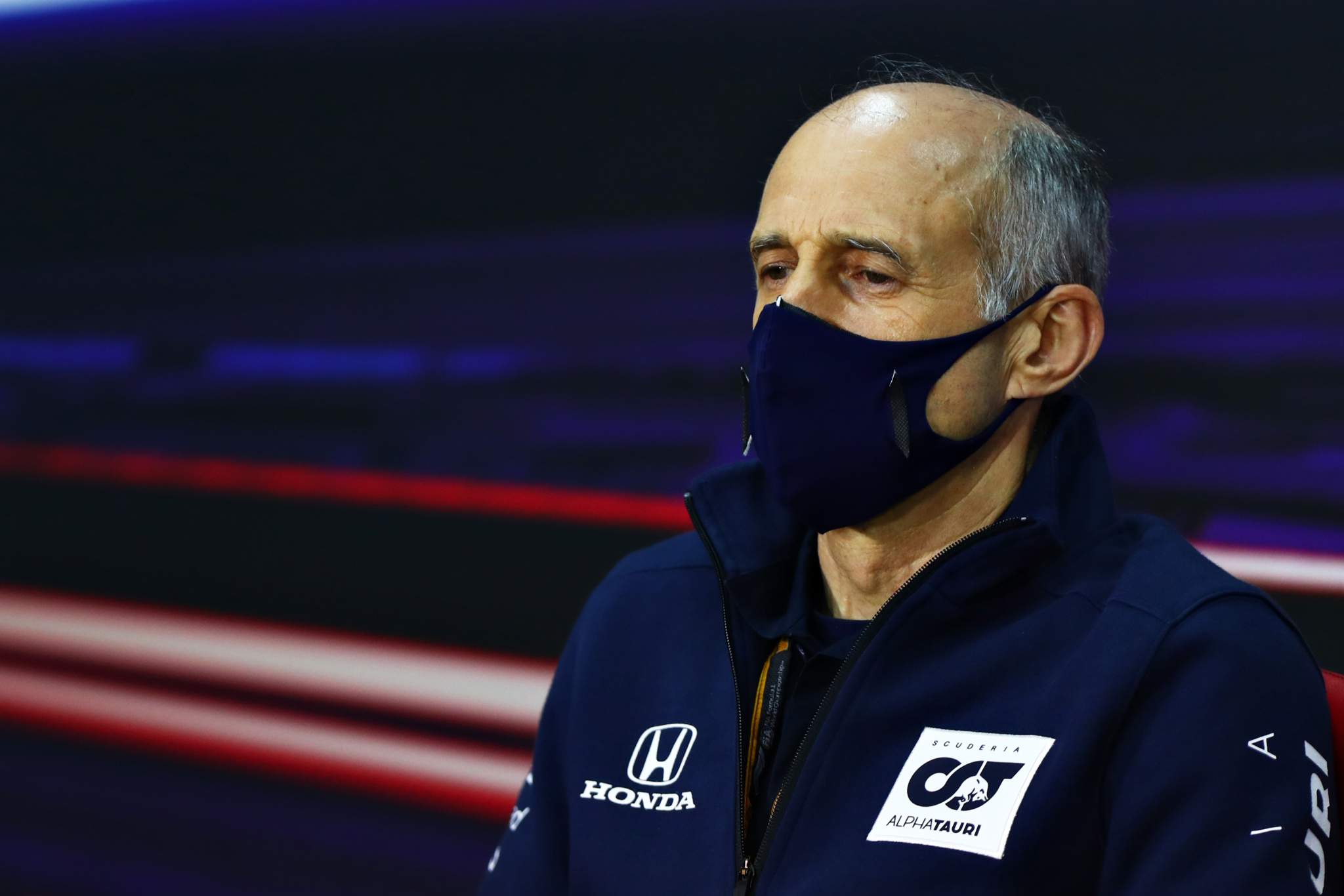 Evaluating where that puts AlphaTauri's potential performance ceiling long term is difficult, but by definition it does remain in Red Bull's shadow. Whether you call it a junior team, a b-team or a sister team, that won't change.
And there's no sign that it will stop being the home of Red Bull's junior drivers, even if in Gasly it now potentially has a long-term team leader.
It's also important to note that the team has never lacked for ambition. Team principal Franz Tost (pictured above) has a history of setting enormously ambitious objectives that his squad then misses.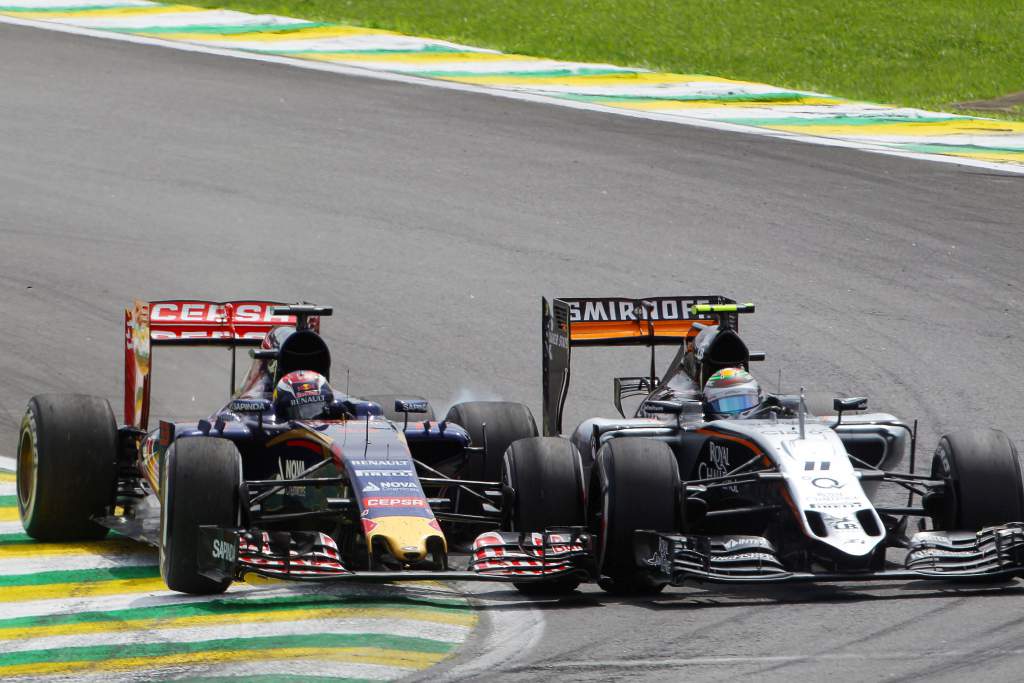 This stretches back as far as 2015, when he was aiming for an unlikely fifth in the championship (what was then Toro Rosso ultimately finished seventh, 69 points off fifth-placed Force India), but shows that it has always been a team with aspirations to punch above its weight.
The difference now is that the weight difference between it and the big guns should gradually reduce even though it's never going to be eliminated.
But the wider picture means that it is at least possible to see AlphaTauri as a team that could move closer to the front – perhaps even with a fair wind be strong enough to back up the main Red Bull team in a world championship fight? That's asking a lot, but certainly the dream scenario.
And given it will have the same continuation Honda engine technology powering it until the end of 2024, and it will almost certainly follow whatever Red Bull Racing's engine path is for the next-generation power units beyond that, that gives it a firm foundation to build from.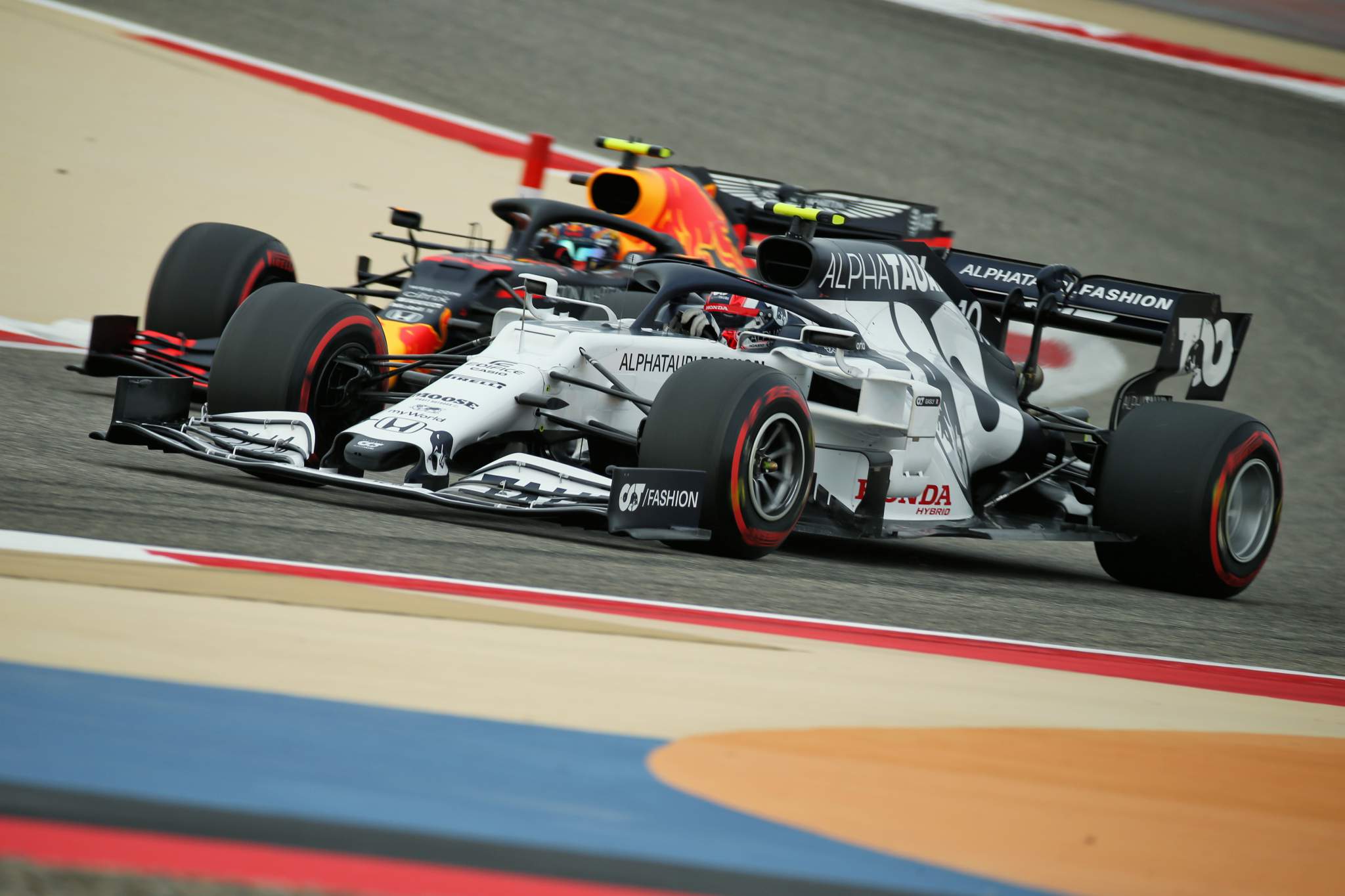 The team has, of course, beaten Red Bull in the past. In 2008, before Red Bull Racing had broken through as a race-winning force, Toro Rosso became the first of the energy drinks giant's teams to win with Sebastian Vettel's famous victory at Monza. It also finished sixth in that year's constructors' championship, one place ahead of Red Bull.
But that precedent is largely meaningless today. Then, it ran Red Bull chassis adapted to run the Ferrari engines Toro Rosso used rather than the Renaults. It ran the 2007 Toro Rosso STR2 for the first five races of 2008, then switched to the STR3, which was effectively that year's Red Bull RB4.
This also gave Toro Rosso a power advantage of around 35bhp over Red Bull, which was a clear advantage, and also offered the opportunity to carry a little more drag.
Under technical director Giorgio Ascanelli's outstanding leadership, it also diverged from Red Bull's philosophy by shifting the weight distribution and aero centre of pressure a little more to the rear compared to Red Bull's extremely front-loaded approach.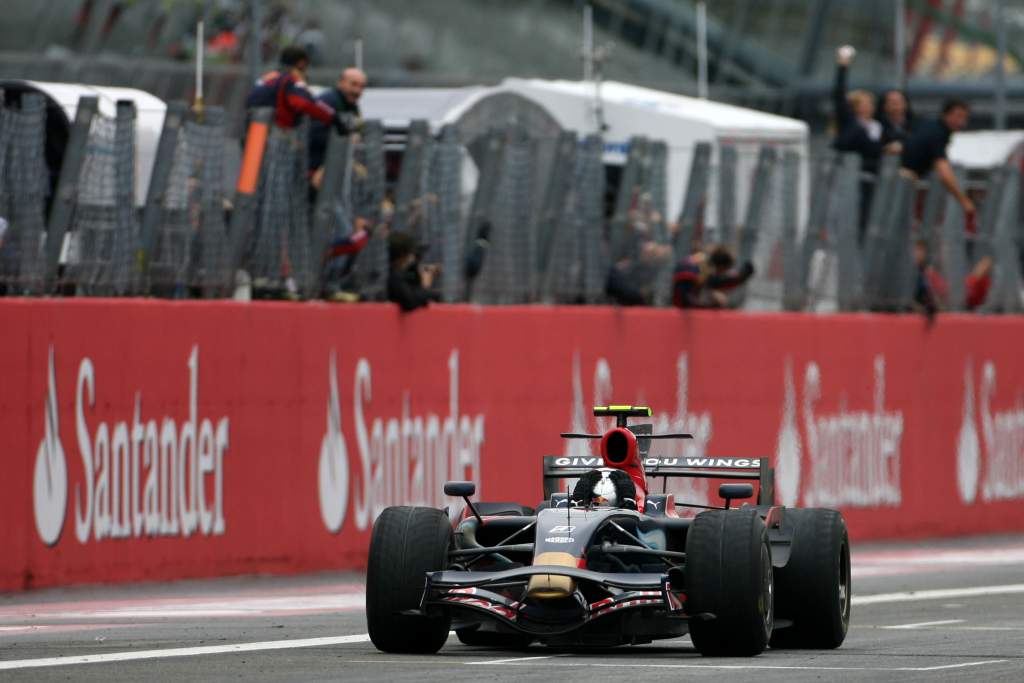 On top of that, the car worked very well under braking, which partly explained the extraordinary performance at Monza. But that season wasn't just about that one weekend, with Vettel hitting his stride after he clicked with the car during Friday practice in Valencia a fortnight before his win, triggering a run of six top-six finishes in the final five races.
Today the team's situation is entirely different, as is F1 as a whole, so as a precedent 2008 is meaningless. But AlphaTauri is well-proven as an effective midfield team and its has undoubtedly increased.
It'll always be Red Bull's second team rather than equal first, but given the quality of the operation, the efficiency, the sound technical leadership from Egginton and the strong group of personnel, it can at least aspire to do a little more than making up the numbers and blooding Red Bull juniors as F1 heads into its new era.