AlphaTauri has become the second Formula 1 team to reveal its 2021 car, unveiling the AT02 on Friday morning.
The car has been revealed with a revised version of its new AlphaTauri livery from 2020, with a dark blue top half and white bottom – and white wheels.
Red Bull's sister team rebranded last year and took a shock win in the Italian Grand Prix with Pierre Gasly.
Though it only went on to finish seventh in the constructors' championship, that relatively low position was a legacy of an ultra-tight midfield battle – as the team scored more points than any other season in its history, despite the calendar only comprising 17 races.
AlphaTauri has assigned its 2021 car a new model name, rather than adjusting it like McLaren did with its MCL35M or Williams is with its FW43B.
But like its rivals, AlphaTauri's car closely resembles its predecessor as a result of the tight rules demanding major mechanical parts are carried over.
AlphaTauri did have the option of building its AT02 with Red Bull's 2020 rear suspension without having to spend its development tokens to do so, but chose to stick with its existing package based on the 2019 RB15's rear-end.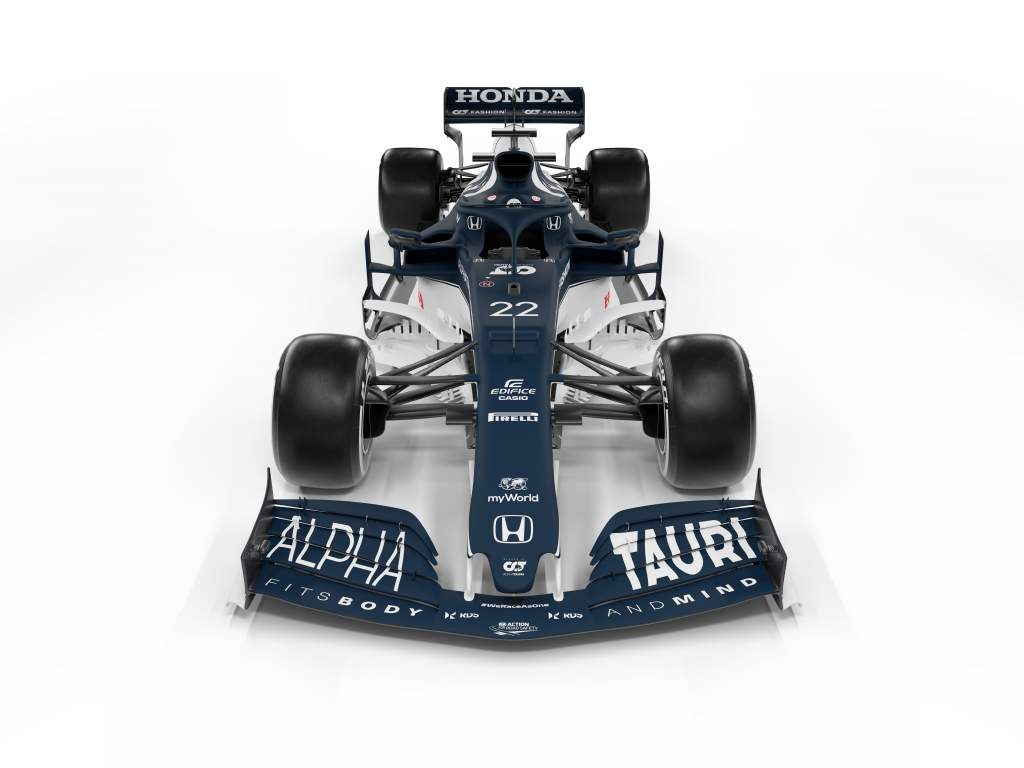 Ex-Red Bull driver Gasly remains with AlphaTauri in 2021, and will be partnered by F1 rookie Yuki Tsunoda.
Despite AlphaTauri's transition to being Red Bull's 'sister' team rather than its specified 'junior' operation, AlphaTauri team boss Franz Tost said it remains its "philosophy" to "educate" Red Bull proteges.
"This is why Yuki now gets his chance," said Tost. "With Pierre on Yuki's side we have an experienced driver, who can help our Japanese rookie to develop faster, but at the same time we can aim for good results.
"I think this pair is the best possible scenario to achieve both our targets, and I'm also confident this will be a successful one."
Gasly comfortably outperformed Daniil Kvyat at AlphaTauri last season and said he was "ready to take on the role of team leader" now he's partnered with a rookie.
"Yuki is a very quick driver, and he will help us move the team forward – we will work together to achieve that," said Gasly.
"I really believe last year was the team's best in terms of the way it worked, the development, the performance and the way it managed the race weekends.
"I'm always hungry for more, and I'm sure we can achieve great things in 2021."
A Honda protege since his first full year in car racing in 2017, Tsunoda has had a rapid ascent to F1.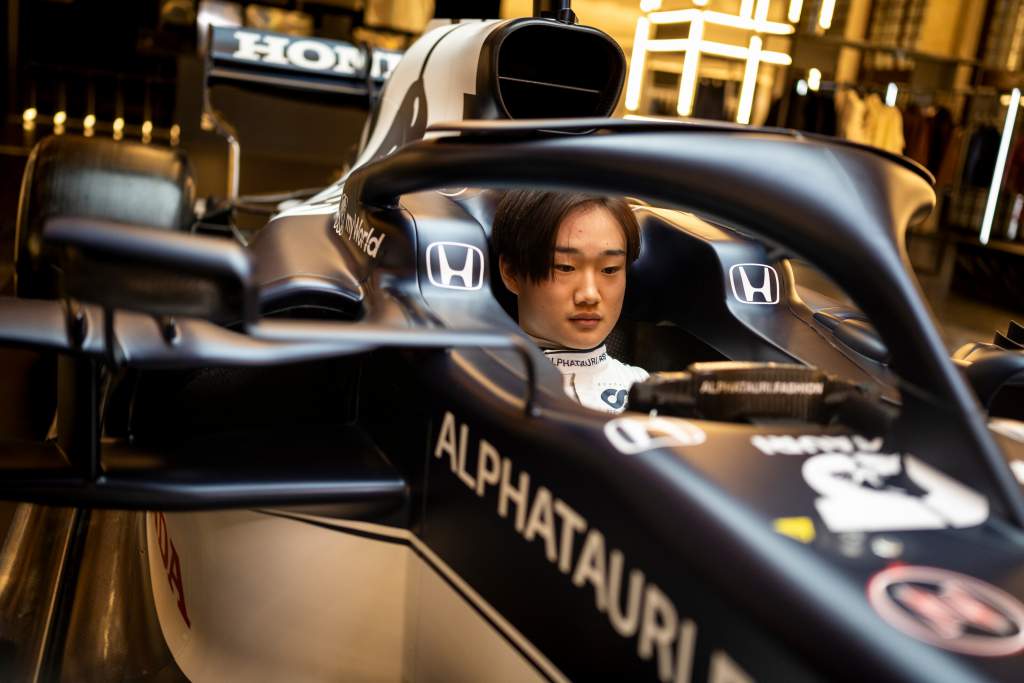 He only had his first season outside his native Japan two years ago – a race-winning campaign in Formula 3 – and was arguably the star of last year's Formula 2 season with an eye-catching rookie campaign in which he was a title contender and eventually finished third.
Tsunoda has undertaken an extensive programme to try to offset his lack of experience and the reduction in pre-season testing to just three days.
He drove a 2018 Toro Rosso at Imola last year before driving the 2020 AlphaTauri in the post-season Abu Dhabi.
Tsunoda has already completed three more days in a 2019 Toro Rosso this year at Imola and Misano.
He is expected to drive at Imola again, most likely in a shakedown for the AT02, before pre-season begins in Bahrain.